This is a sponsored post by Crane and Canopy, all opinions are 100% my own. 
If you have been following along during this Spring's One Room Challenge, I have been making over my Master Bedroom. I decided that I still wanted to keep to a blue and white french inspired room, but I wanted the room to be more serene then what it was feeling. We first started with some pretty white paint on the walls. I shared that update last week and the board and batten that we added to the walls. The original color was blue on the walls, so now that I have white walls…I wanted to add small pops of blue to the room. I am also including some gray in the room as well, just making a very serene and soft over all pallet for the space.
I was fortunate to be able to have the chance to work with Crane and Canopy, and wanted to select the perfect bedding for the space. If you are not familiar with their company, they have an amazing online selection with beautiful quality products for your home. Their site; Crane & Canopy includes luxury bedding and towels, with colorful patterns, silky soft sheets and luxurious solids and textures. Crane & Canopy's collection of premium bedding features the highest-quality cotton, woven in a 300+ thread count and in a sateen weave. The quality of the products and prices are hard to beat. When scrolling through their site, there were just so many beautiful choices, so I thought let's do a round up post for you all to see the styles and color choices that I was deciding between. Tomorrow you will get to see which exact bedding I chose, but I would love to know your opinions. Do you have a favorite?
Here is what the Room looks like currently…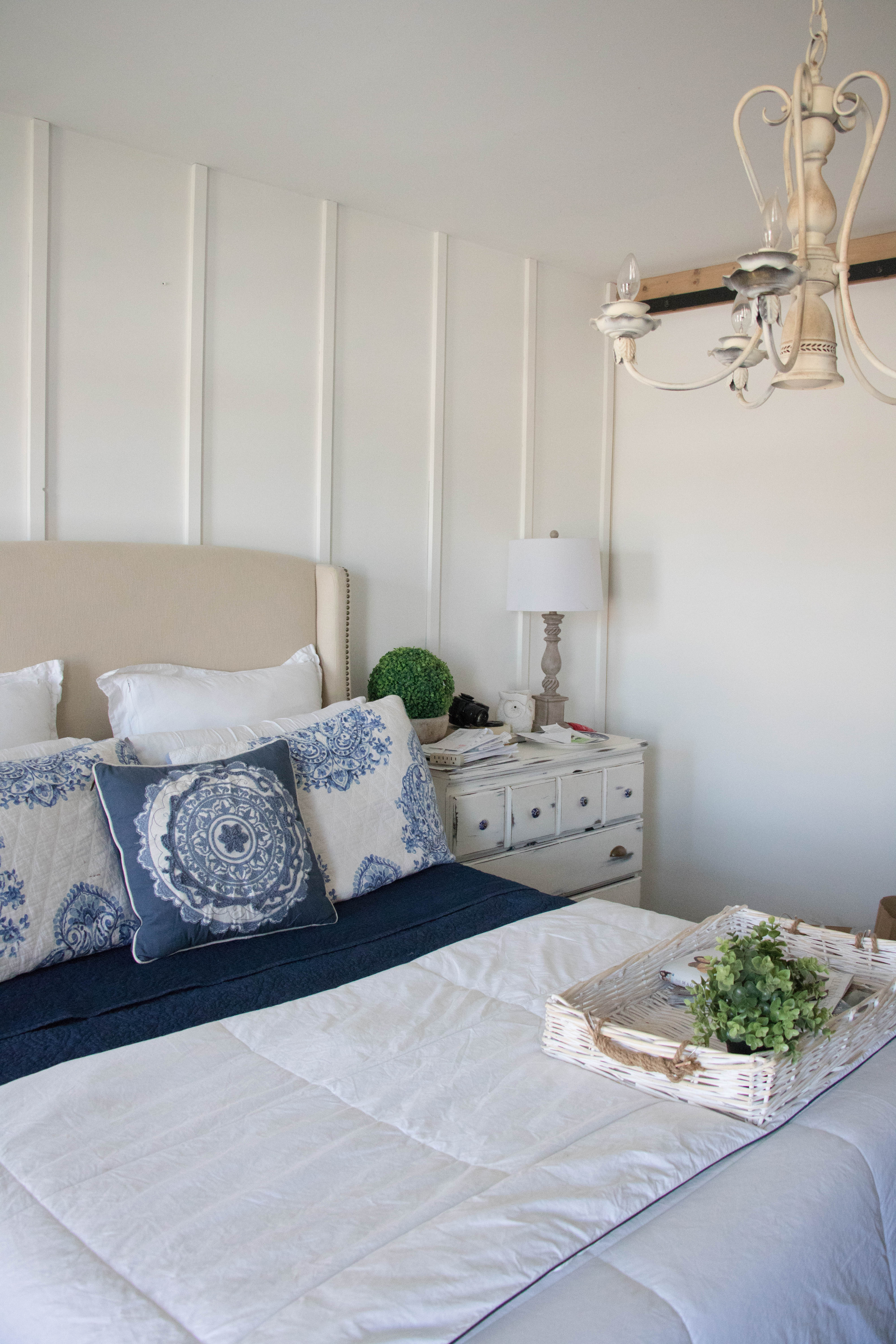 and here are my fav duvet covers…
I am especially loving the choices of the textured Duvet Covers,
The Valencia Light Blue Pintuck
Now what do you think? They are all so good, right?
I can't wait to show you what my choice was tomorrow…for week 3 of the ORC!