This is a post I've been meaning to get to for a while. I created this DIY chalkboard back in early January and it is just one of my favorite new pieces on my wall. Can you believe I pulled this off from a $2 picture frame I got at a flea market last summer? A fancy frame + some chalkboard paint+ a board= one fabulous and affordable chalkboard.
So, I decided for this the best material to create the board itself would be to use one of those wainscoting boards you find in the aisle of Lowes or Home Depot. Initially I was going to just get a piece of wood, but when I saw how thin this piece was an smooth I knew it would be a better product. No sanding and would be the perfect fit in the lip of the frame.
Steps to Create a DIY Chalkboard
First, cut your board to the height and width of inside the lip of the picture frame.
I used some Krylon Chalkboard spray paint since it would be much easier then rolling this out. One coat covered the surface and then I let it sit and dry.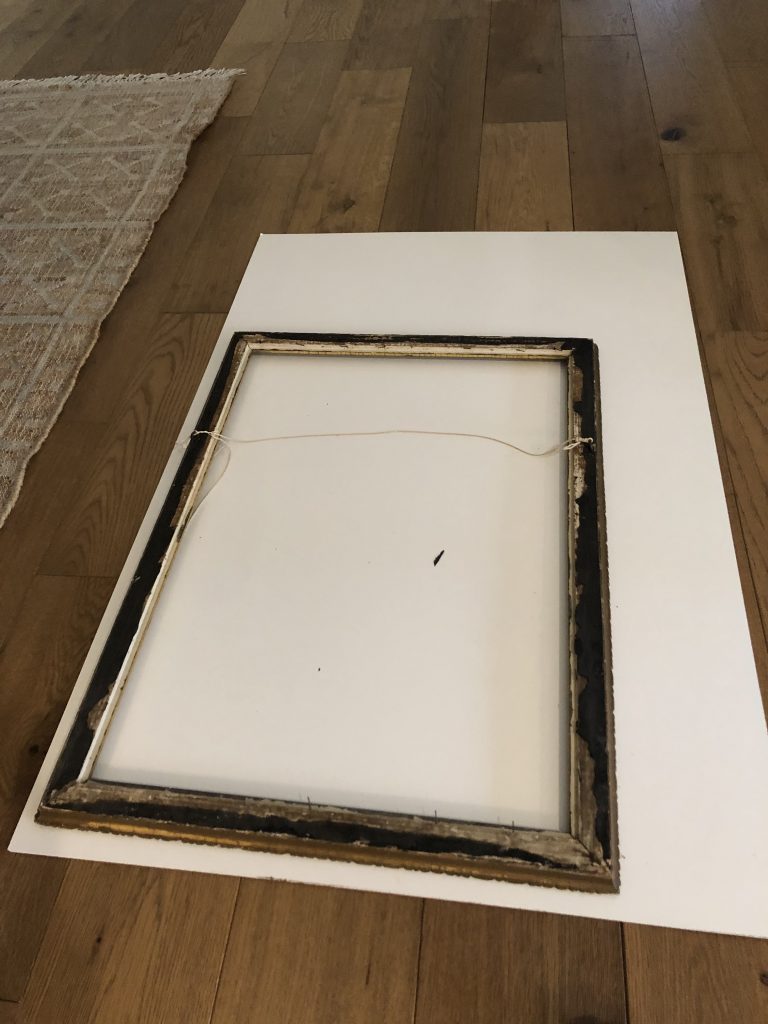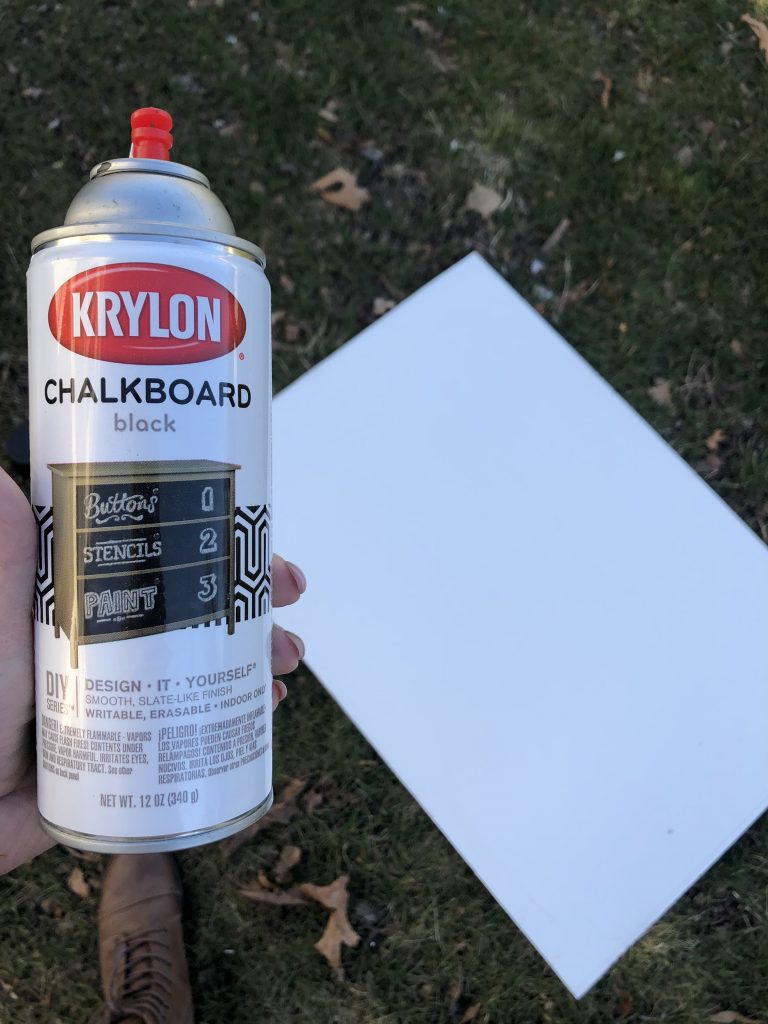 Then apply to the frame…can it get any more easier?!
I love the fancy frame mixed with the simple everyday look of a chalkboard. I was missing having a chalkboard in our new house. The last house we had one in our hallways (back from the early days of blogging) and the large chalkboard wall we had in our kitchen.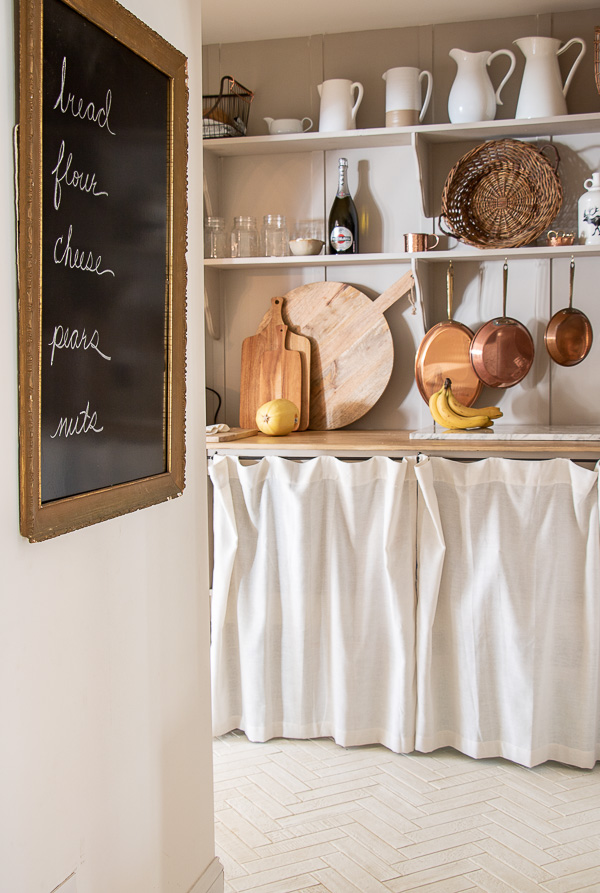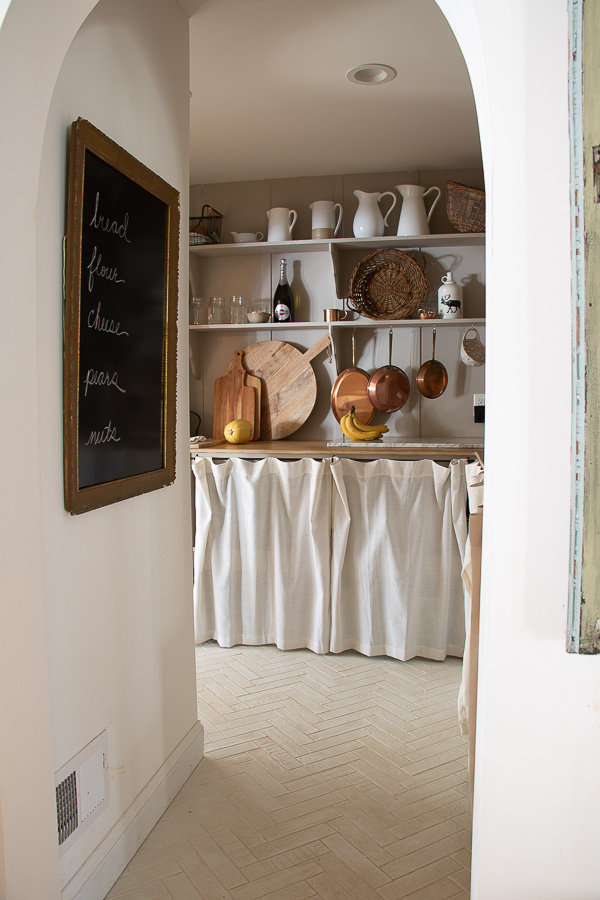 I think it suits the pantry and fills this empty wall well.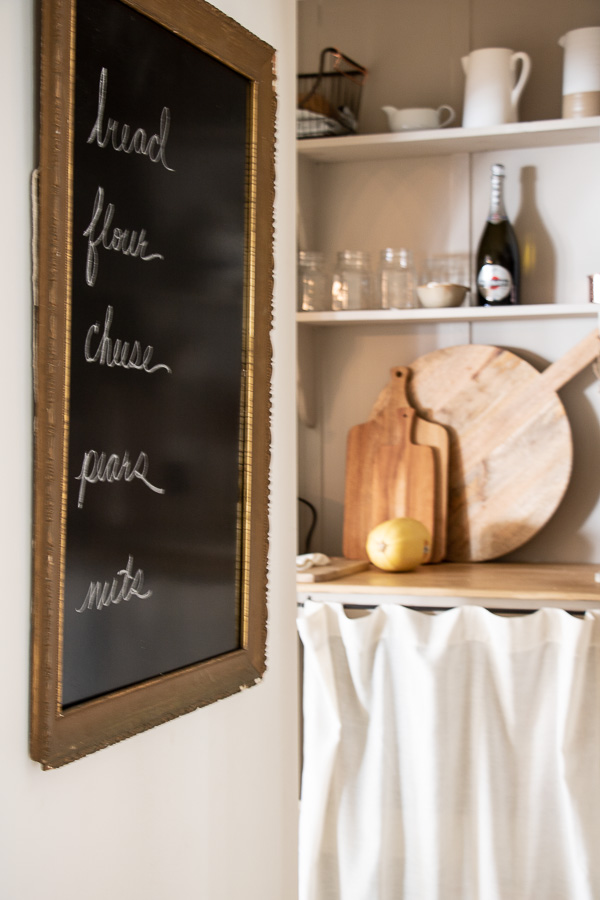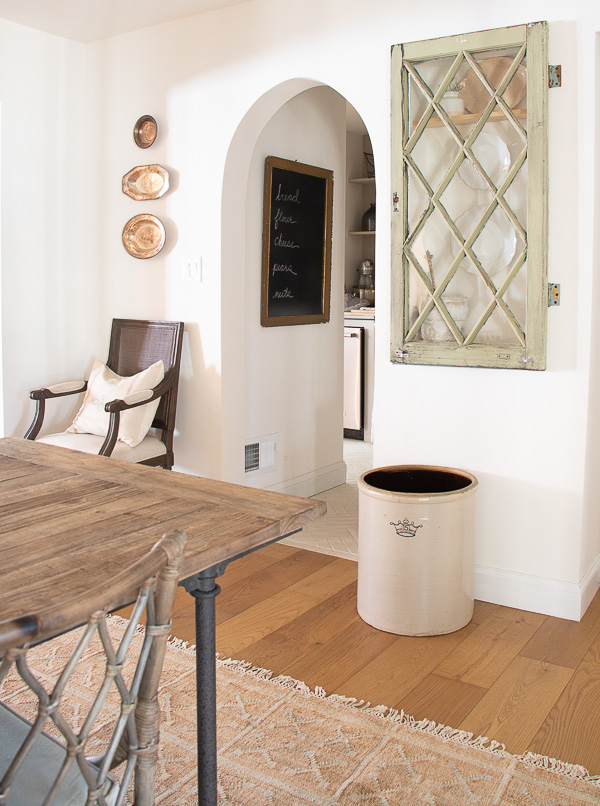 Pro Tip* Search for a great thrifted oversize frame to have the antique look to get the french chalkboard look.
Please Pin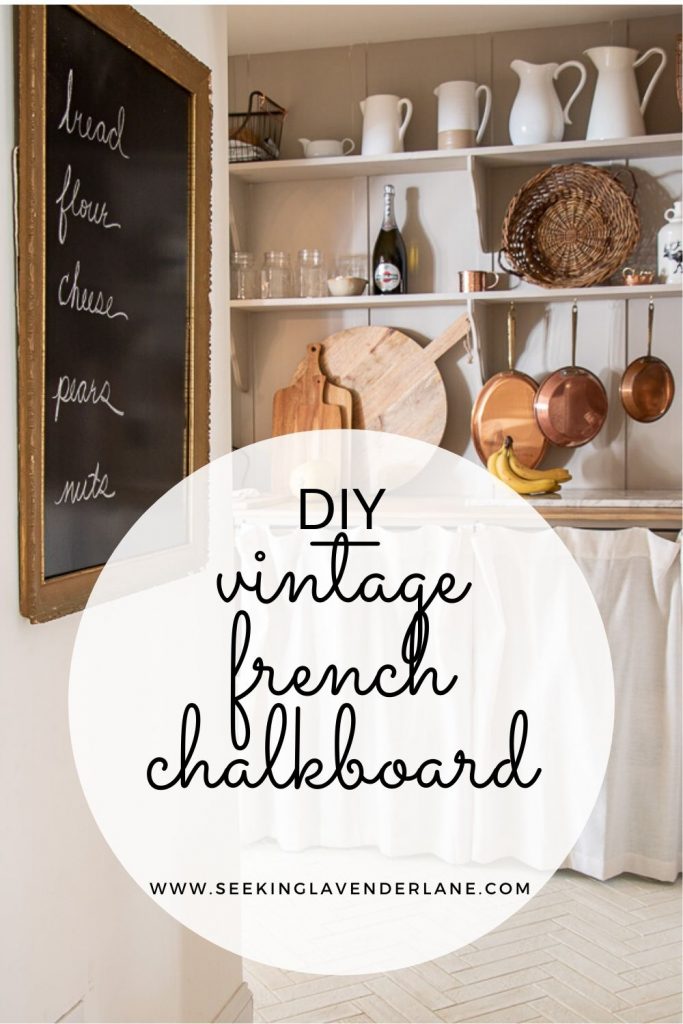 (Visited 2,046 times, 3 visits today)