Another Behind the Blogger post where we spill all! This one I'm in favor over, because it's all about Design. Ultimately that is why I'm here blogging. Though I enjoy writing a post and figuring out some of the business side of blogging…scratch that… I can live without those. I love the design part 100% It's my passion, my calling, what comes natural, and excites me every day!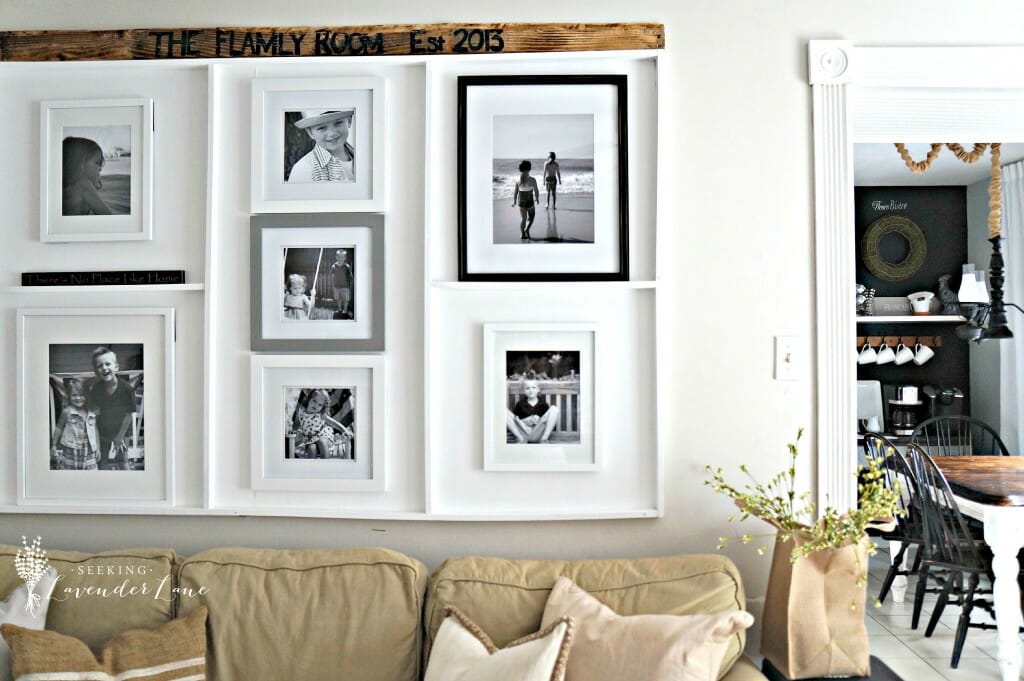 My eye is constantly drawn to "pretty" things, and I can splurge on home accessories over jewelry and shoes any day. It all began the days of trading spaces, and then evolved as I grew up and decorated my room over and over again (lucky being an only child) and into a teenager. I never forget the hubby and I were dating probably about 6-7 months and one of the fist things I had him do that summer was help me paint my room. Haha…he had no idea what he was in for!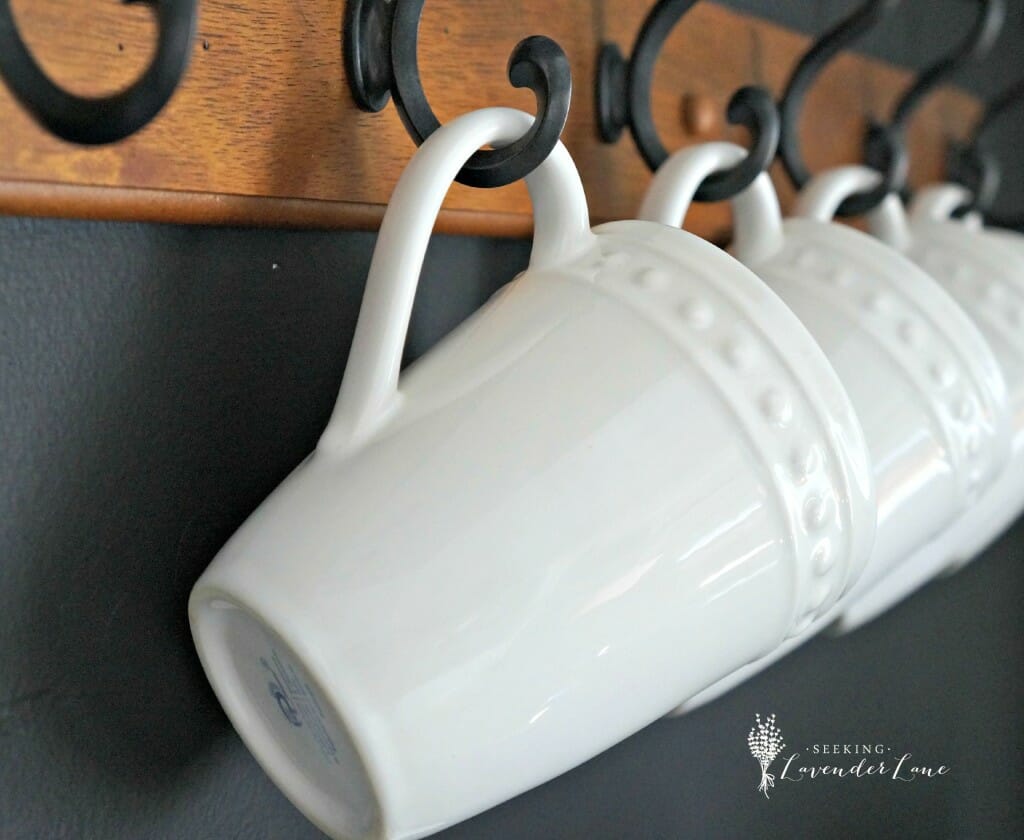 Anyhow…It just truly excites me and brings me so much Joy. I wish I can say Cooking or cleaning was my thing…I'd have a much happier family. But I do have to say all this decorating and DIY definitely gets the kids intrigued. I am always moving things around in our home, painting, or putting the hubby up to some genius idea of mine. The guy is lucky we aren't home together every weekend or who knows how many projects and trips to Lowes we can add on to our current list.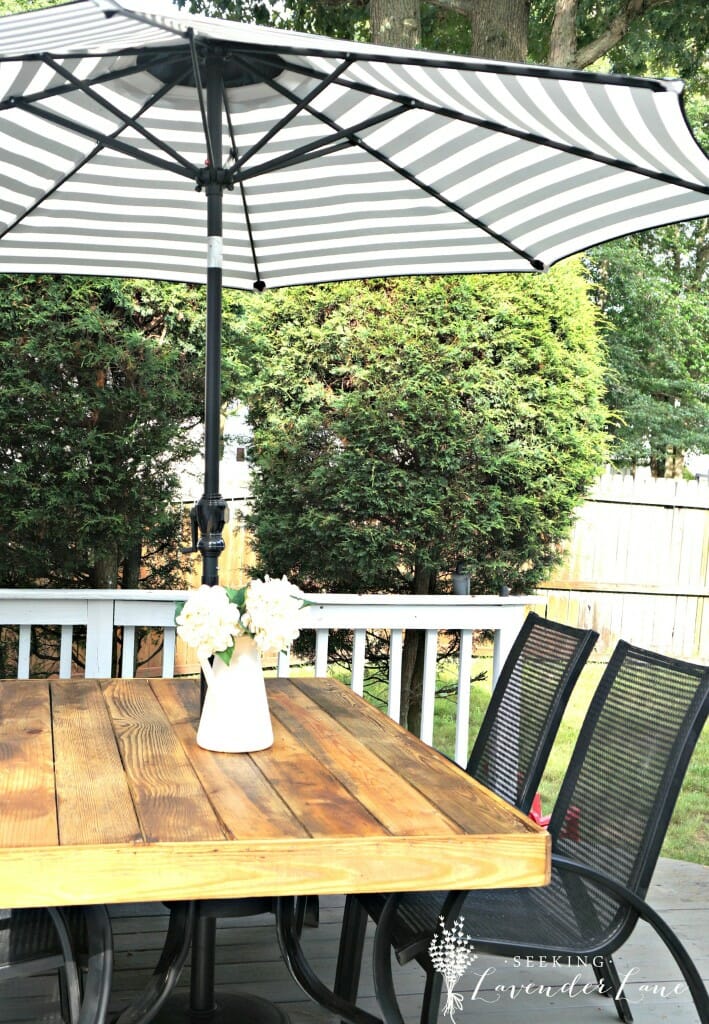 So here are the questions for us to answer this week…excited to answer and hope this gives you a little more behind being a DIY and decorator.
What is your biggest home decor pet peeve?
Brown and Beige everything? I am a 100% neutral girl over here, but when you see brown couches, cream tiles, beige walls, and beige curtains…its screams BORING and SAFE! There is nothing wrong with decorating in neutrals, but layering some color, texture, and pops of green/yellow/blue/turquoise (anything but brown) will call for a much more pulled together personality space. A space does not need BIG personality, but tasteful personality defines a space that is well done.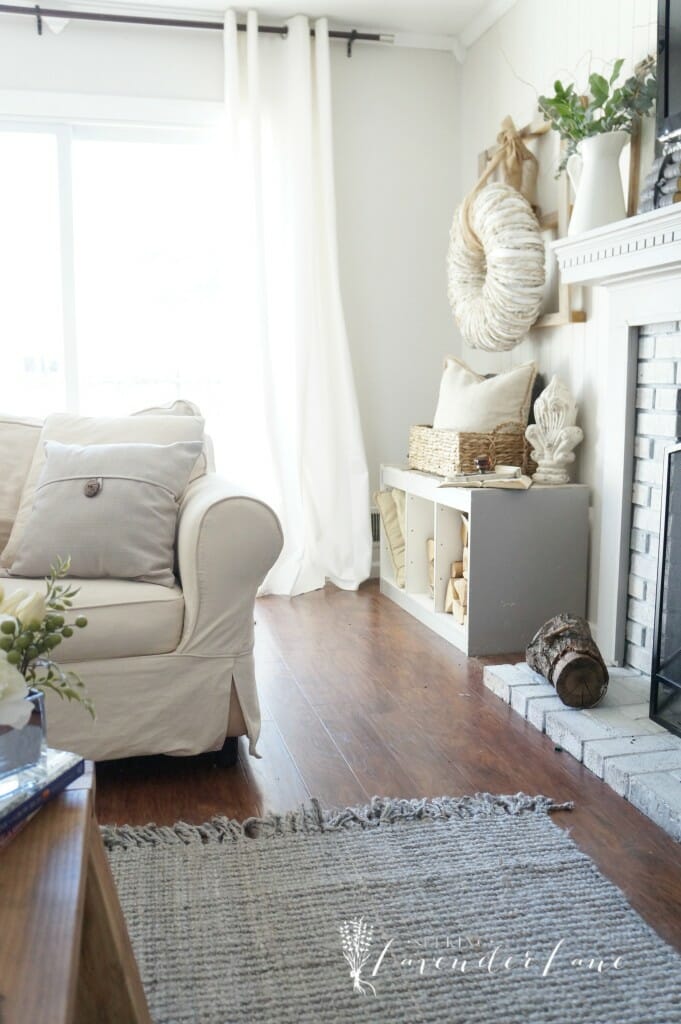 What is the one design item you can't live without?
Tough question! I guess I would have to say molding or decorative trims, ship lap, beadboard, board and batten, crown molding, etc. This is what creates depth to a space and character. I'm all about adding character to a space. My house, I must admit, is pretty boring in design. Nothing special to this model and quite simple. This being so, I had to add depth, character, and molding. This gave my home "farmhouse" appeal and a vintage flare. Example: If I just added hooks to my front entryway it would seem cluttered and last minute. By adding the planked walls to this space it defined it's purpose and gave it a dramatic feature with character.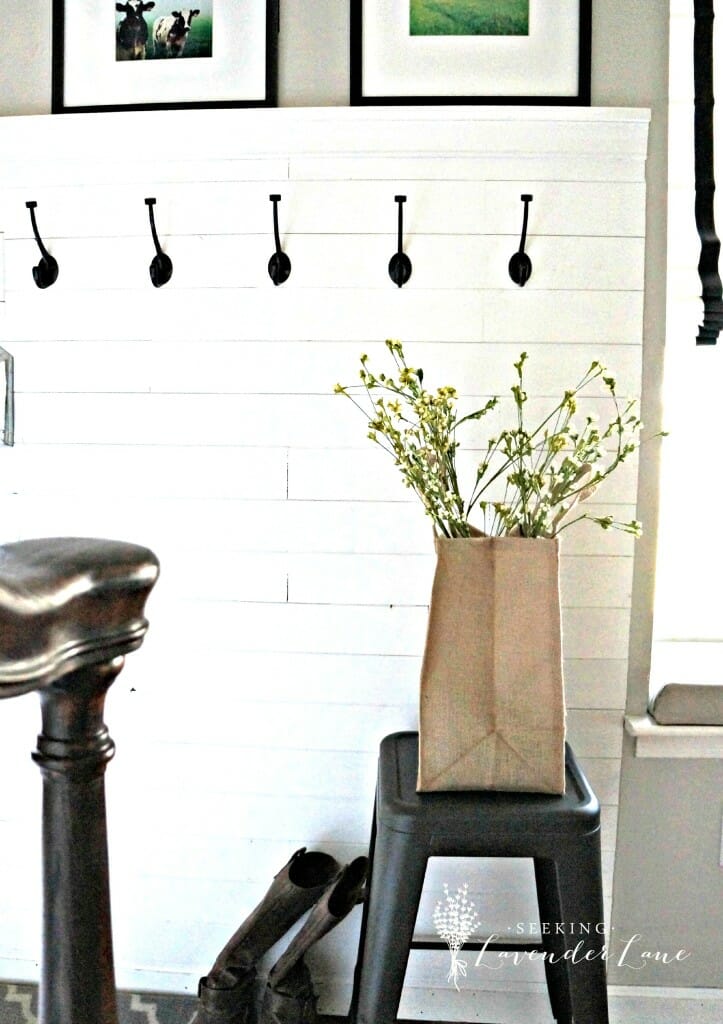 What is the one DIY item you can't live without:
DIY Item? oh gosh? maybe my mantel in my family room. It gave us a spot to decorate and really finished the focal point to this room. Without it the fireplace was extremely ugly and who wants to live with a red brick fireplace with barely a mantel everyday of their life. At least in my home I needed a mantel to switch up my decorative accessories and hang stockings from during the Christmas season. See here before.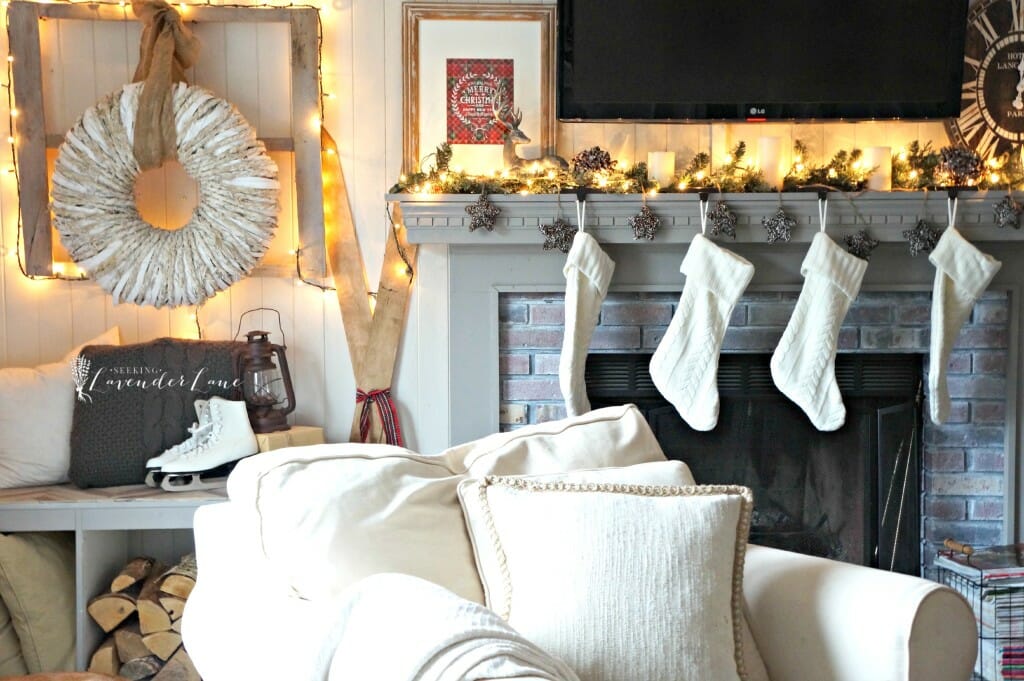 Your Favorite Project to Date
This has to be my kitchen. Lets face it, if I could get a "brand new" kitchen that would be one of the first on the to do list. Unfortunately new kitchens are not in the cards for every family. I had to make mine liveable and appealing. It is the heart of our home, the spot where we most spend time in, and where I cook, fold clothes, and clean. A white kitchen paved the way for the rest of the home. And I seriously don't think I could ever live in a kitchen that was not white. It's my favorite color and my favorite way to add brightness to a home. I am all about a bright and airy house!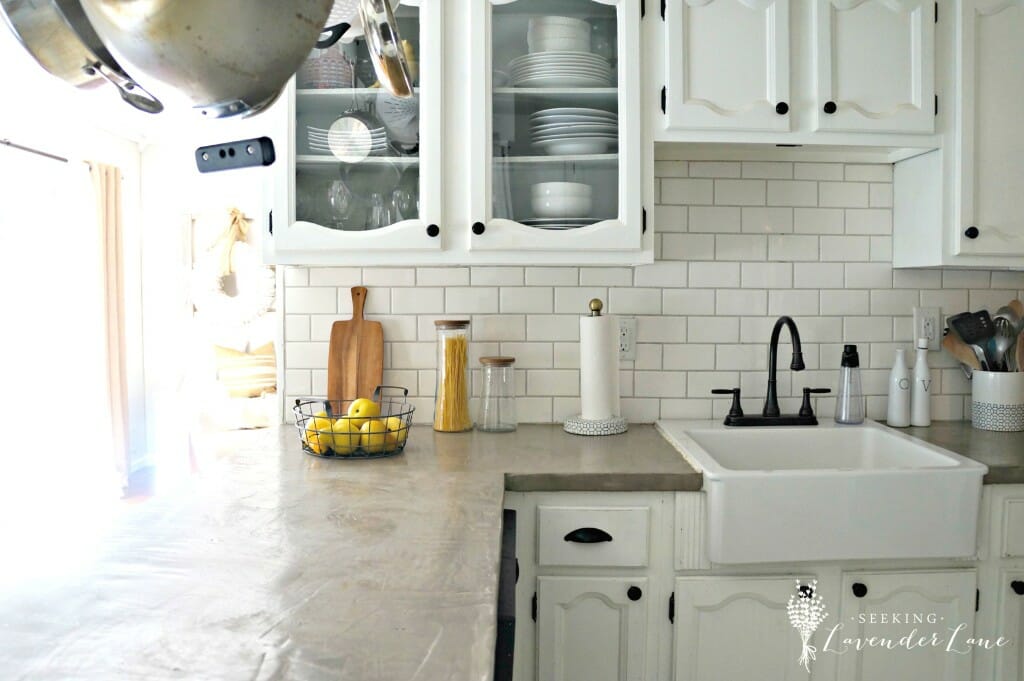 Favorite color to design with:
Well, that last one just lead me right into this question, didn't it? I love me some White…EVERYWHERE! I have always loved white, I mean my first car (which I still drive) is white! Every iphone I've ever had, has been the color white. The first piece of furniture I've ever painted, was white! White makes everything better! It is bright, airy, safe, neutral, and also an extreme contrast to just about every color. I especially love pairing white with black, gray, or blue.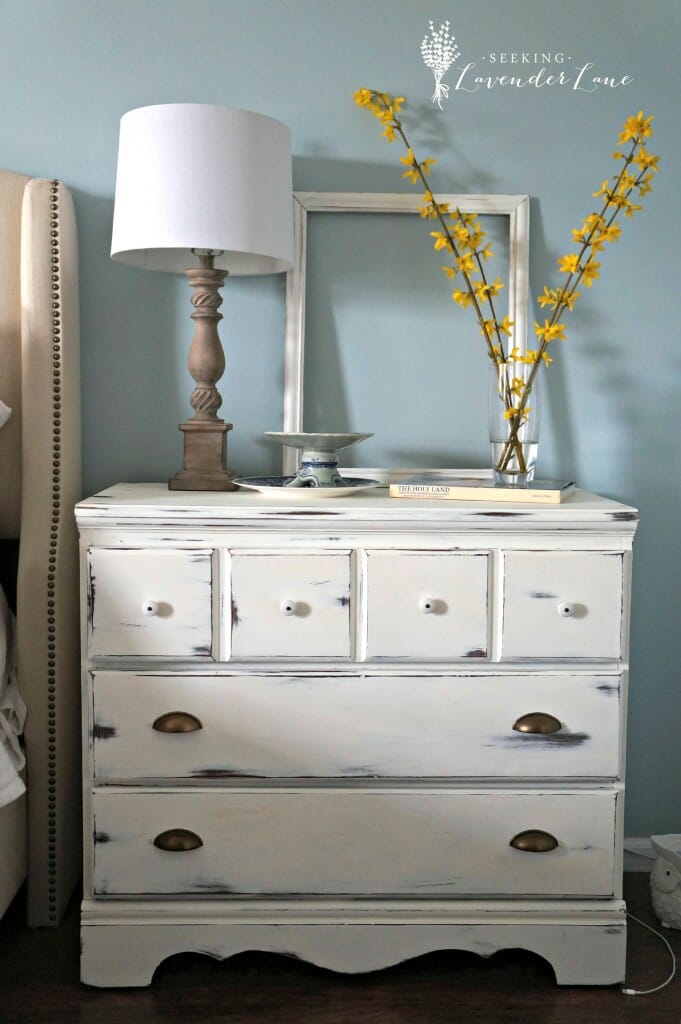 3 No fail design tips that work for me.
Definitely, decorate in 3's! when hanging photos, dressing a shelf, mantel, or even in a vignette 3 is the Key number!
Contrast, contrast, contrast! I love high contrast in a room. Once again pair black and white, or white and gray adds high contrast. It makes a room, a wall, or a furniture piece, just pop!
Lastly, adding texture! I LOVE TEXTURE! Not everyone loves patterns, so by adding texture this will assure a room that has depth and interest. Brick, wood, knitted blankets, natural carpets, baskets, silk, burlap, linen, etc.  You sometimes can over due pattern, but you can never overdue texture.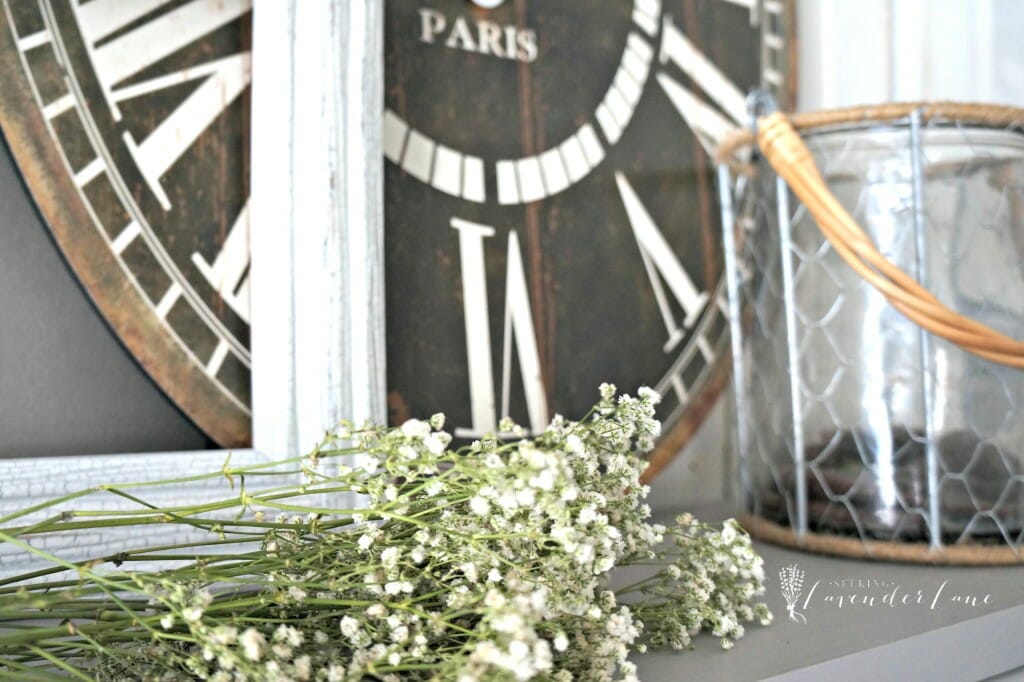 Now stop on by my friend's pages see what their design tips, tricks, and fun facts are!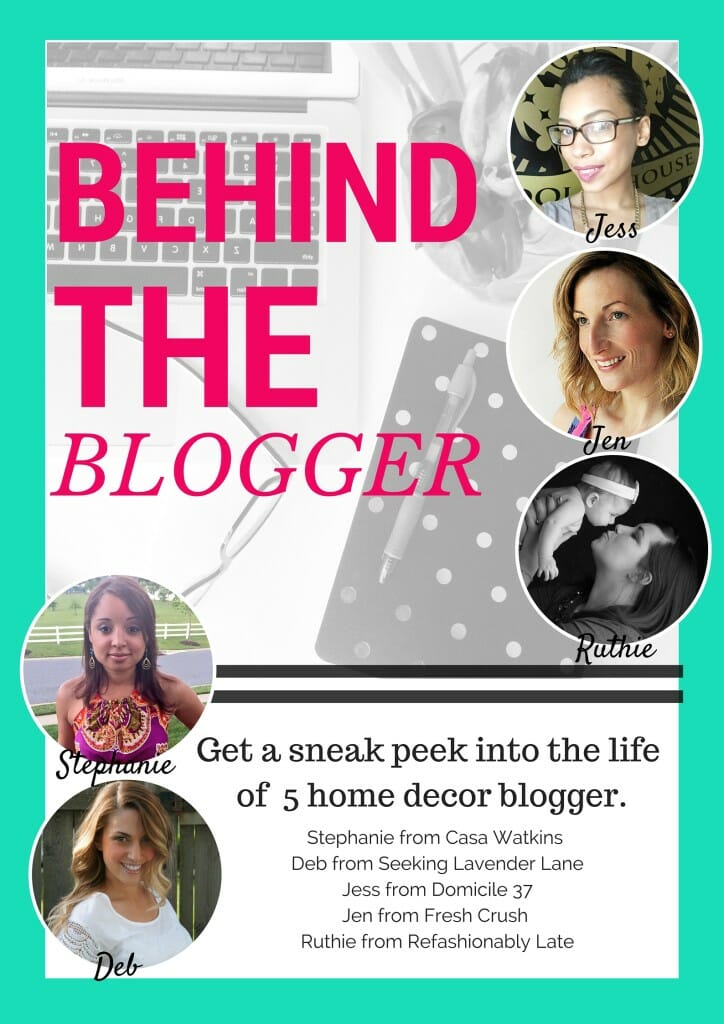 PLEASE STAY A WHILE