The way of the European is to enjoy coffee or espresso both afternoon, mornings, and evenings. The European life is about gathering around good food and drinks with friends or family to enjoy conversation and rest. I tell ya they definitely got it right! Growing up Italian my family has always been espresso drinkers. I grew up with a little espresso in my milk every morning even as a child. As an adult I started drinking more American coffee (maybe because it lasts longer) but I love the idea of having a good espresso machine and espresso to enjoy with my hubby post dinner.
This is a collaborative post with Walmart all opinions expressed are 100% my own. There may be some affiliate links that I make a small commission from with no added cost to your purchase.
Fall is that time of year when I probably sip a little more coffee than normal, enjoy cozy crisp mornings and evenings and there is nothing better than a good cup of coffee. To tune into more of Italian roots hubby and I have been talking about investing in a better espresso machine. We really wanted one that felt like an authentic coffee house and we could grind up our own beans, pack down, and make for individual cups. We are just feeling the pre-packaged cups might not be 100% authentic.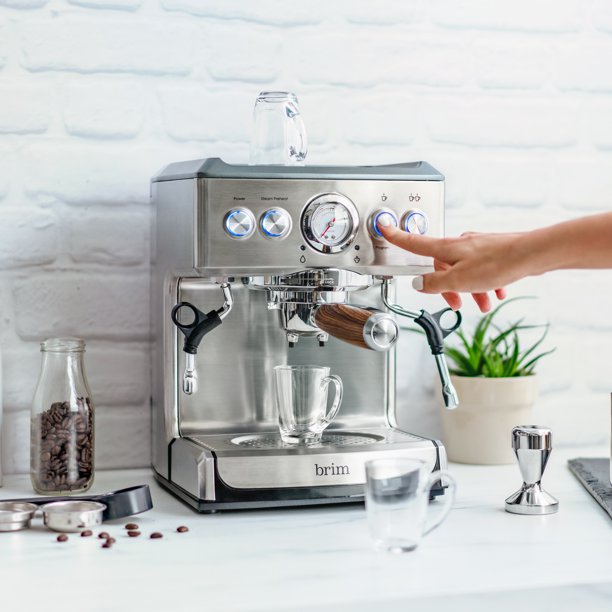 We chose Walmart Home to find a great new machine since they had great options for Espresso machines and great reviews. After going through different price points, designs, and reviews, we chose the Brim 19 Bar Espresso Maker.
Of course our espresso machine had a perfect spot in our pantry, this is where we usually make coffee, probably one of my favorite reasons for having a butlers pantry.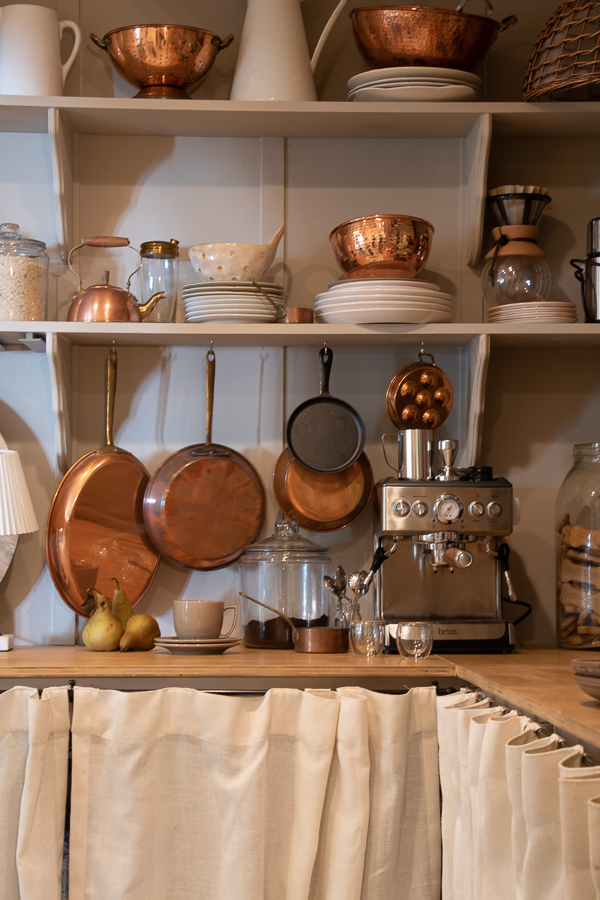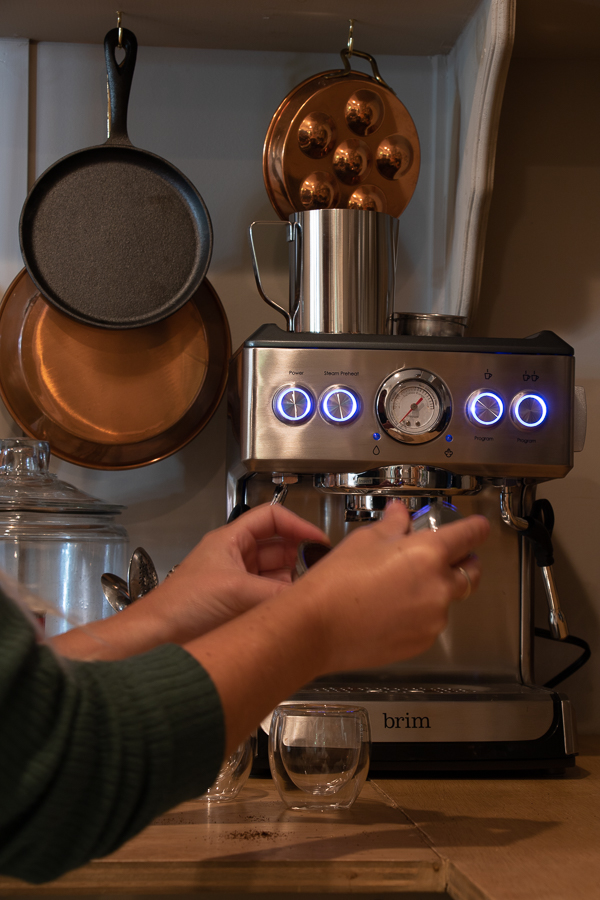 What attracted me to this machine specifically was that wood handle (I know looks are so important sometimes) and the price was perfect a little more expensive but not quite $1,000's of dollars either (not quite ready for that yet…maybe one day if we ever open a coffee shop).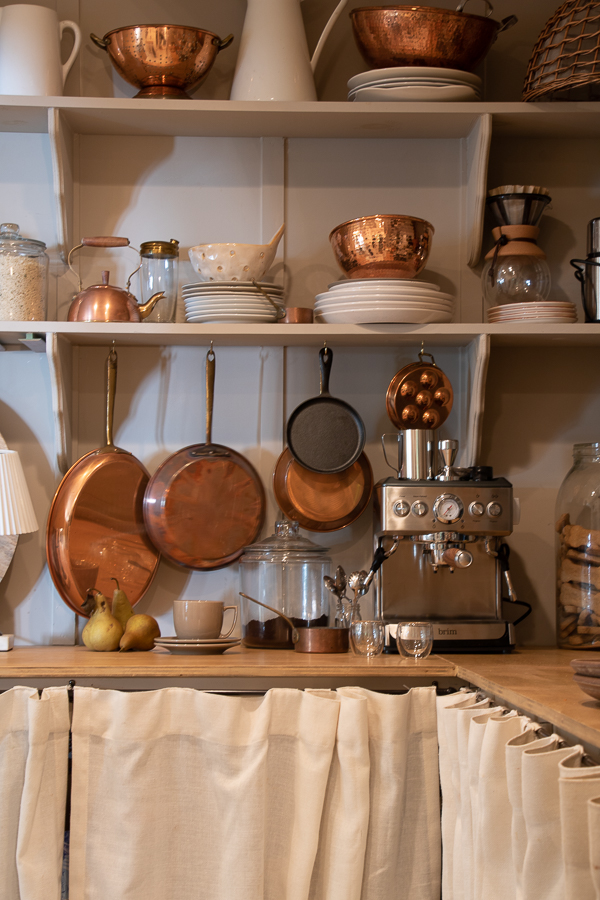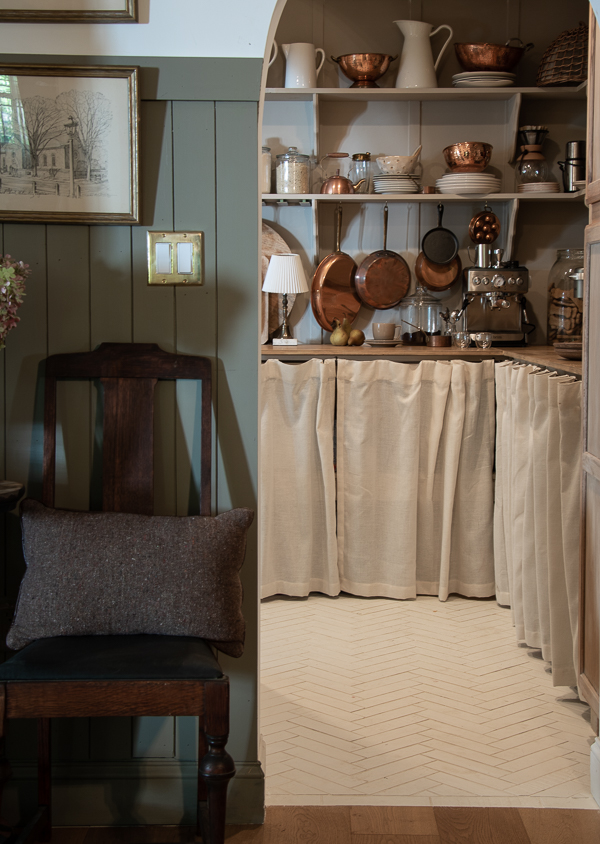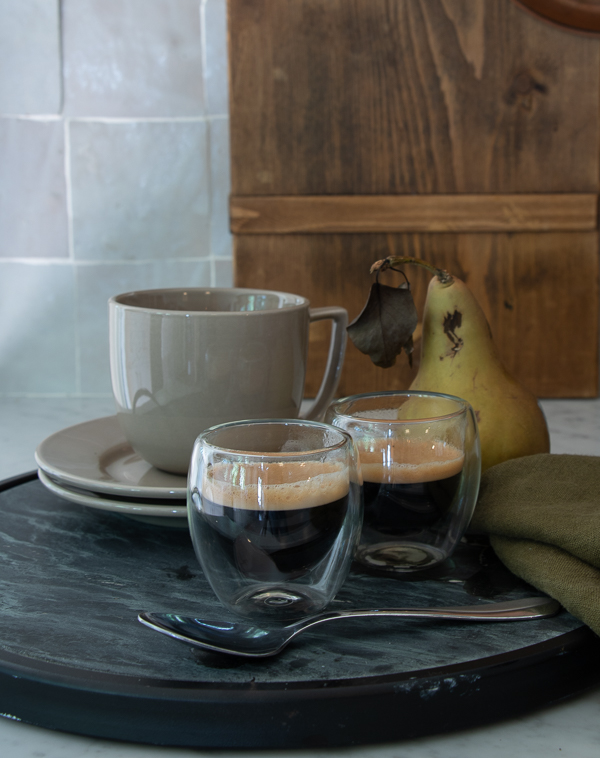 What's the first indication of good espresso is the froth!!!! Our other espresso machine did not do this, so I was really excited when I made my first cup and the froth topped off this little black cup.
I know I try to truly embrace as much European lifestyle I can here in our NJ home and if a cup of authentic espresso makes me feel that much more like I'm sitting in a cafe in Italy than I think I've accomplished that feeling.

(Visited 1,318 times, 1 visits today)