Can I just tell you it snowed today and when I drove my son to the bus stop it was 19 degrees out—ughhh!!!
Anyone else just so ready for spring, and just because it's spring, I feel like it just takes forever to get to spring temps. I will say we had some really beautiful days in March, but I guess March had to go out like a lion. With that said, we did have some warmer weather the last couple of weeks that have things blooming around here a little earlier then normal. We had some forsythia's pop up in our neighborhood a few days ago and of course I got my clippers out to clip a few branches. Glad I did, because I think I rescued these yellow beauties from the snow!
It may be freezing cold outside, but it feels bright and sunny in here thanks to just some large branches making an impact in my kitchen.
I hope this inspires you all to grab some clipper and clip the trees and plants when they start to bloom again by you. Do you have forsythia's where you live? I asked this question on IG the other day and many people either live in a region that they don't or it was too soon for them. What's crazy last year we had forsythia's right around my birthday (April 13th) so I know these were def a little on the early side.
p.s. if you don't have them growing in your neighborhood, I do believe some grocery stores do sell these branches and cherry blossoms, or if all else fails I linked some pretty authentic looking faux ones below.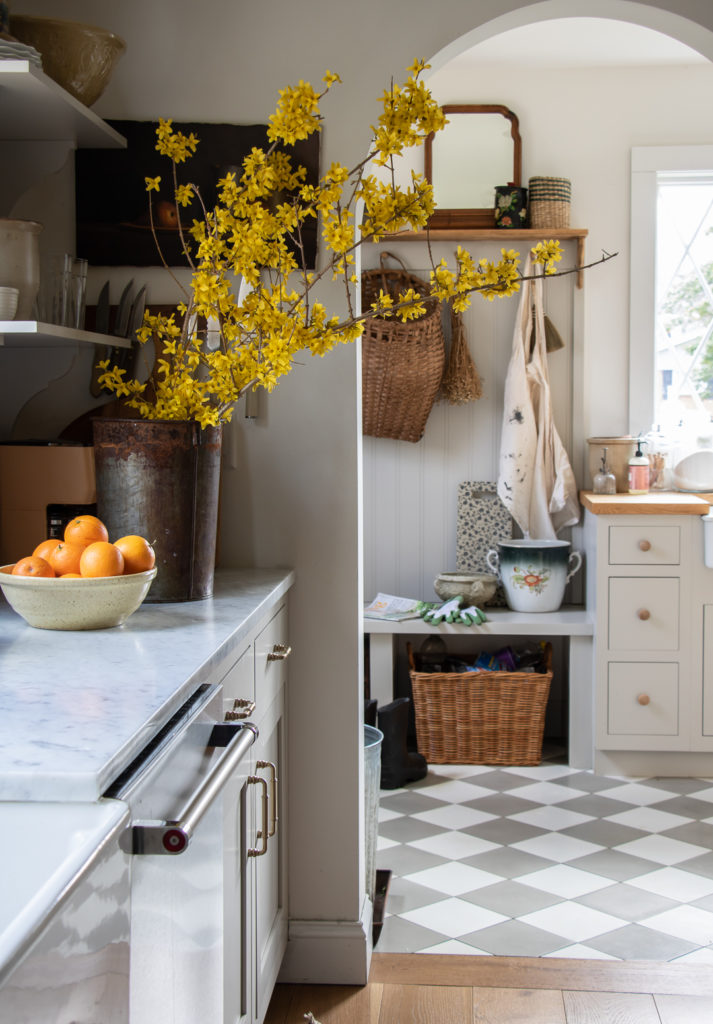 Get the LOOK!

(Visited 951 times, 1 visits today)