You guys, I can not even tell you how grateful I am that Summer has arrived. I long for this season during the dreaded winter months here in Jersey. We fortunately had a very mild winter this year, but then our spring kind of got all wacky! Not sure if it was the same in the rest of the country or world, but here our May felt more like March some days. I don't think I could take any more cloudy skies. Well, the sun has been out and this girl is loving every minute.
I think one of my other favorite parts to summer besides the weather, is decorating my home. It seems to be the least amount of "cluttered" season here. Besides the sneakers and flip flops that take over my back door, but I am happy to decorate with less and add more green then ever.
I am sharing along with some of my friends for our Summer Home Tours. Hosted by the lovely Meg from Green with Decor.
Come on In…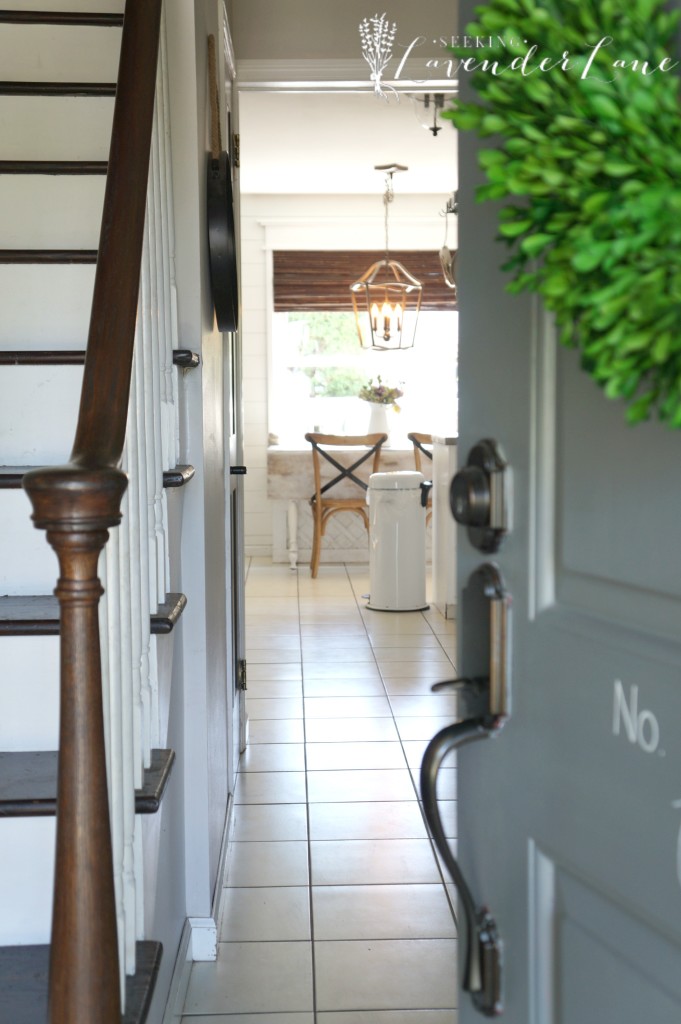 Our front door is decorated with this lovely wreath that I found here. I love how instantly you walk in, and the kitchen lantern light fixture is the first thing you see, since updating that during my One Room Challenge Makeover. this post contains affiliate links that I make a small commission from to help support these BIG Dreams.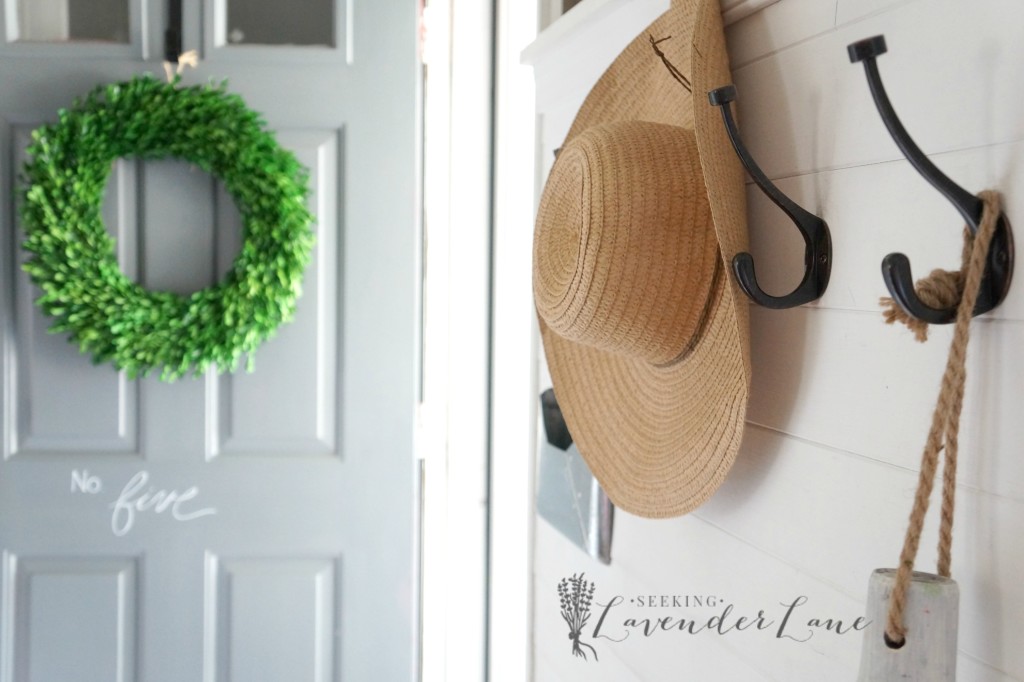 These hooks and plank wall we had done not long after we had moved into our home. They are the perfect "drop zone" in this not so large home. The best part, it doesn't hold backpacks now!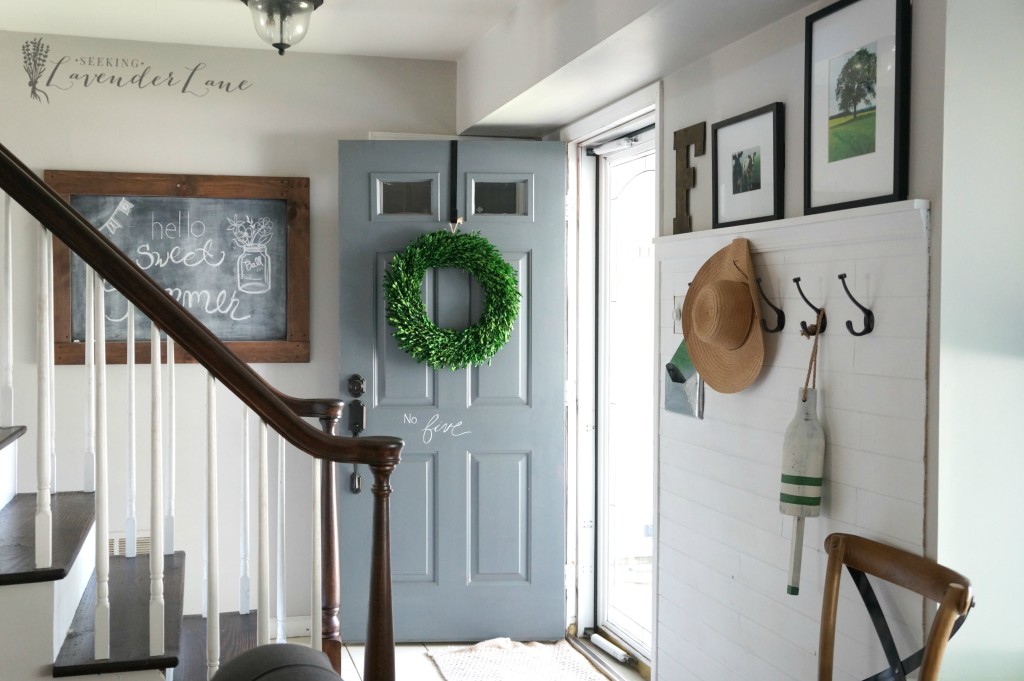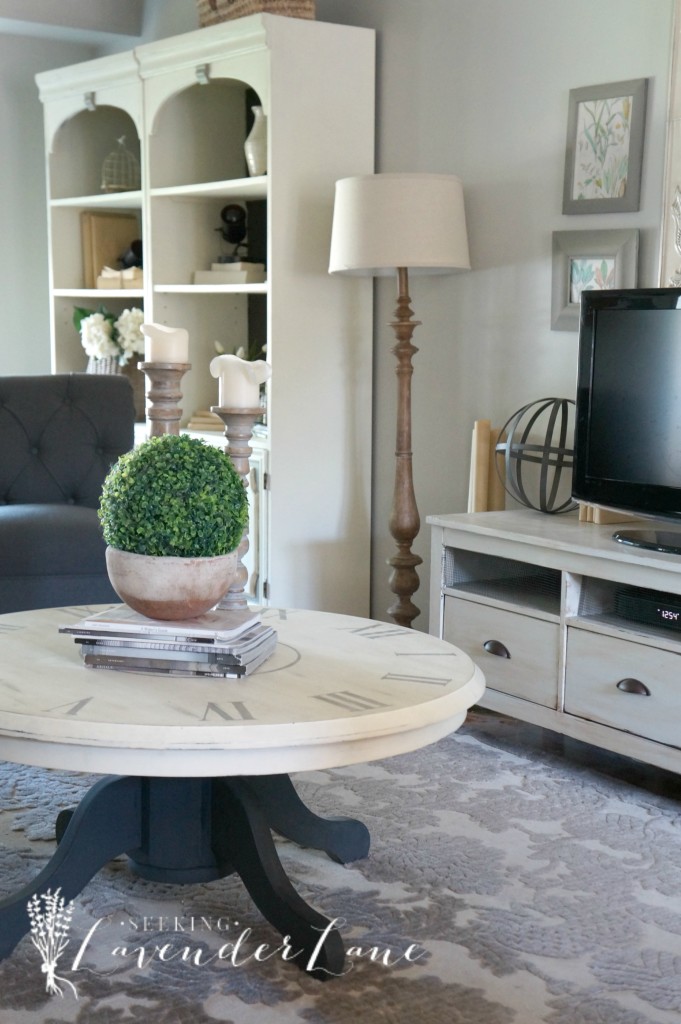 Our living room pretty much stays the same. It's one of the only rooms in the house that is pretty much complete.  I do have some ideas of making changes in here, but not sure that will happen anytime soon, unless I get an impulsive moment. Love adding just bits of green with my faux topiaries to the more formal space.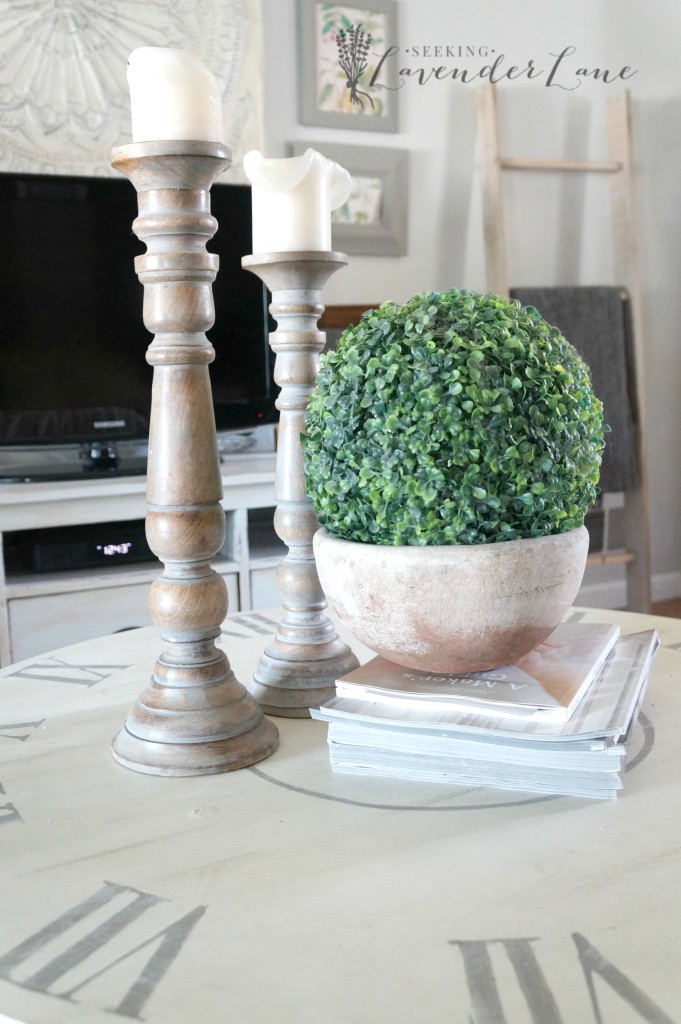 and if this is your first time here, I made this clock table from and old kitchen table and created that blanket ladder from some old pallet wood.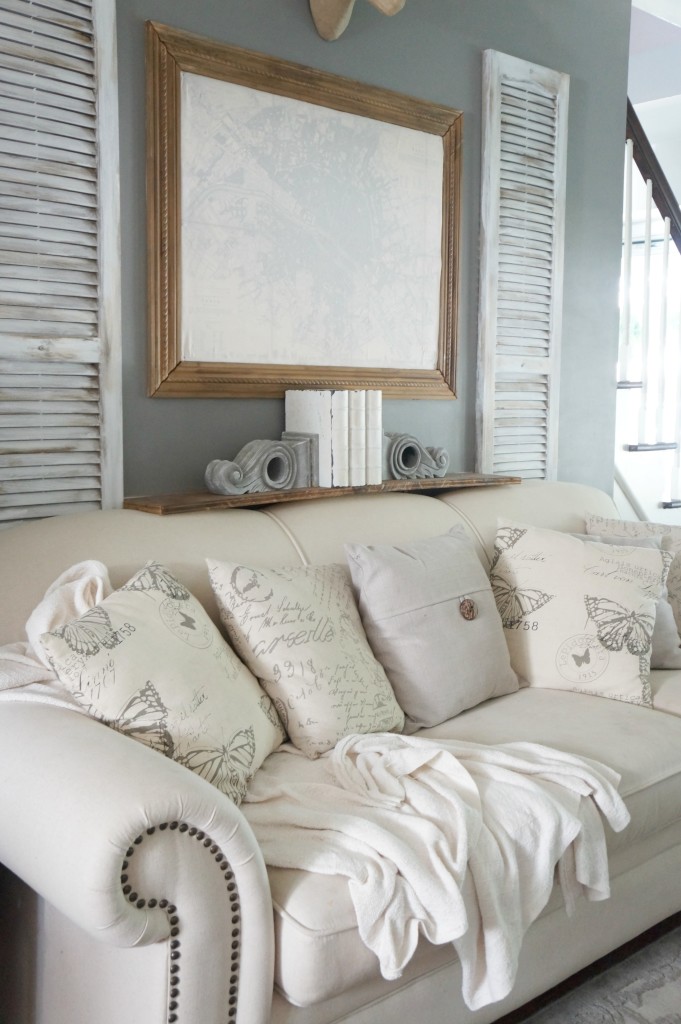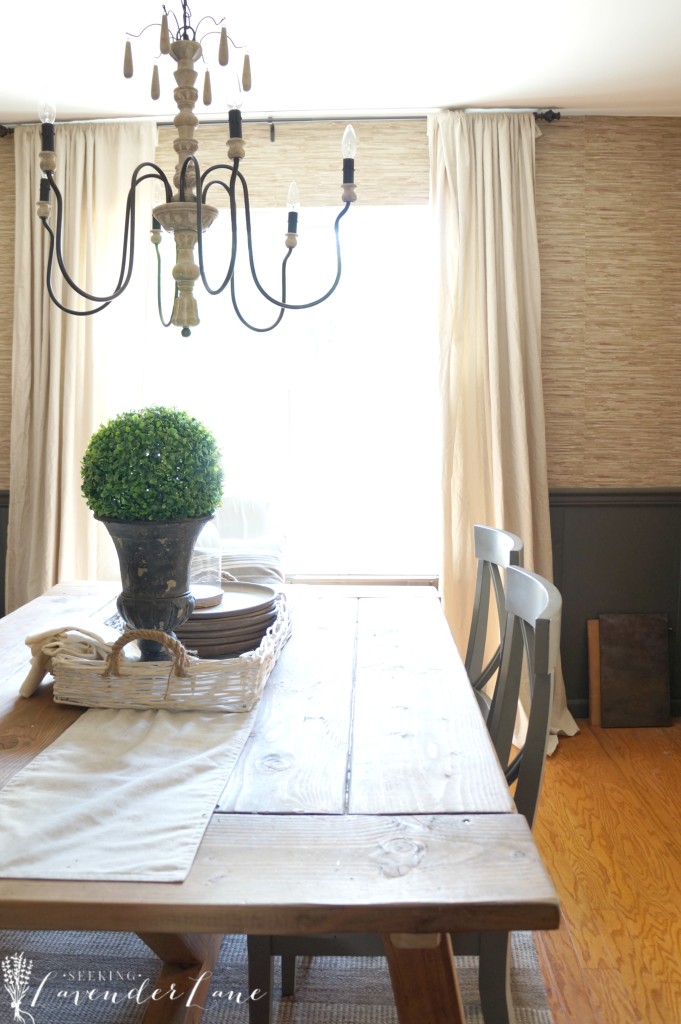 The dining room is a work in progress, but we did just add this new chandelier from World Market that I am LOVING! Looking forward to do more in this space once the cooler months come and outdoor dining is done more inside. We live for outdoor BBQ's in the summer so we don't spend much time in here during the hotter months.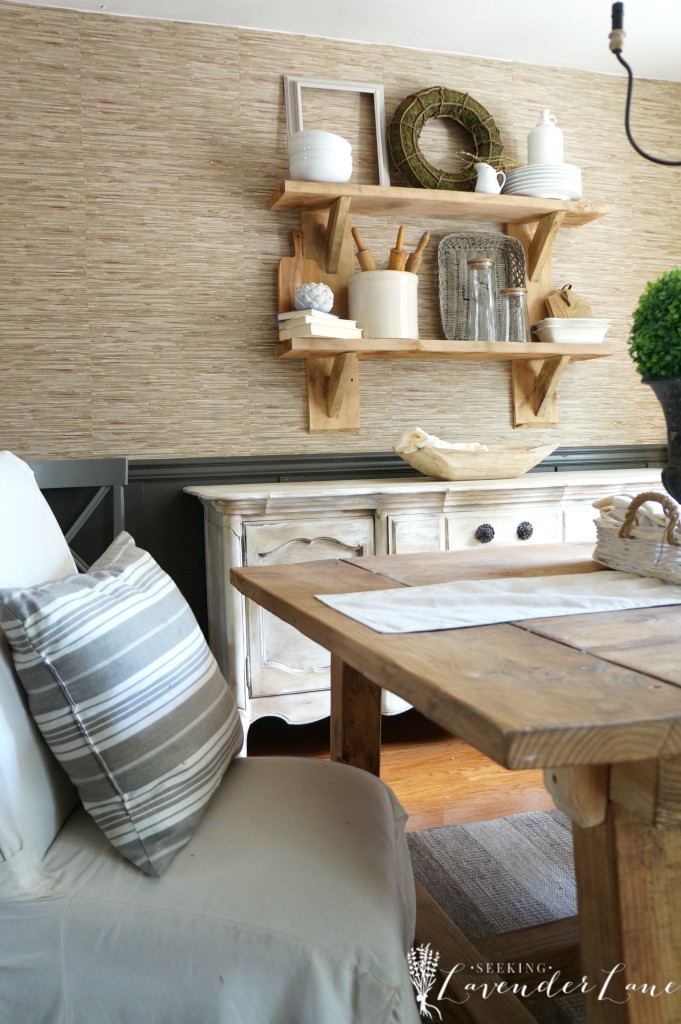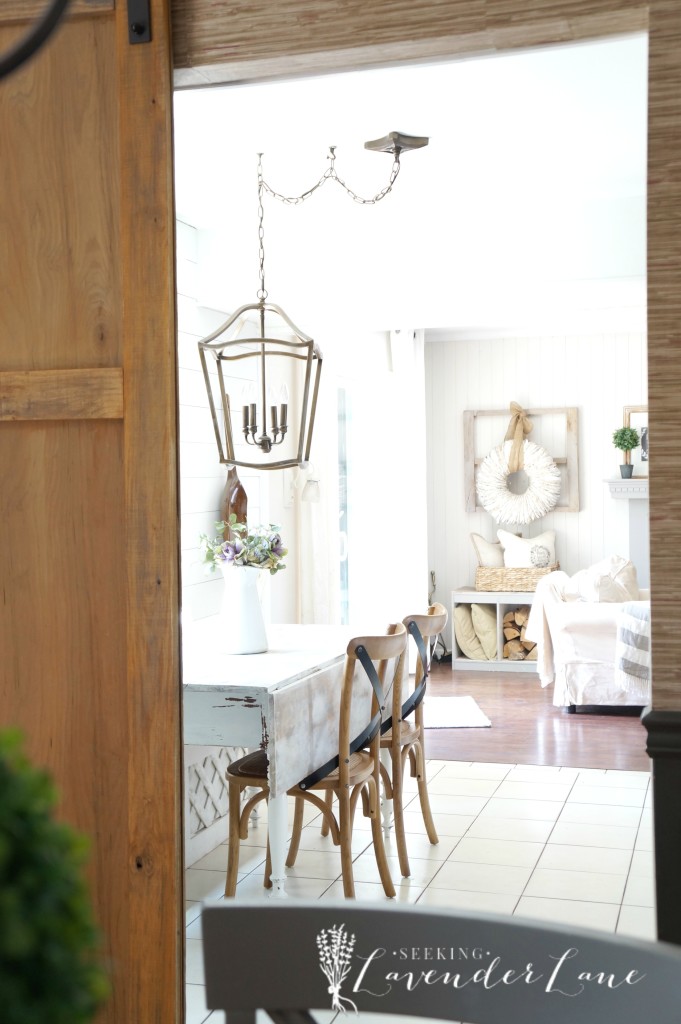 The view to the kitchen is now one of my favorites in the house. I just love the new lantern light fixture, table, and bistro chairs. It just feels like a great contrast from the warm toned grass cloth walls and barn door to the bright and white space.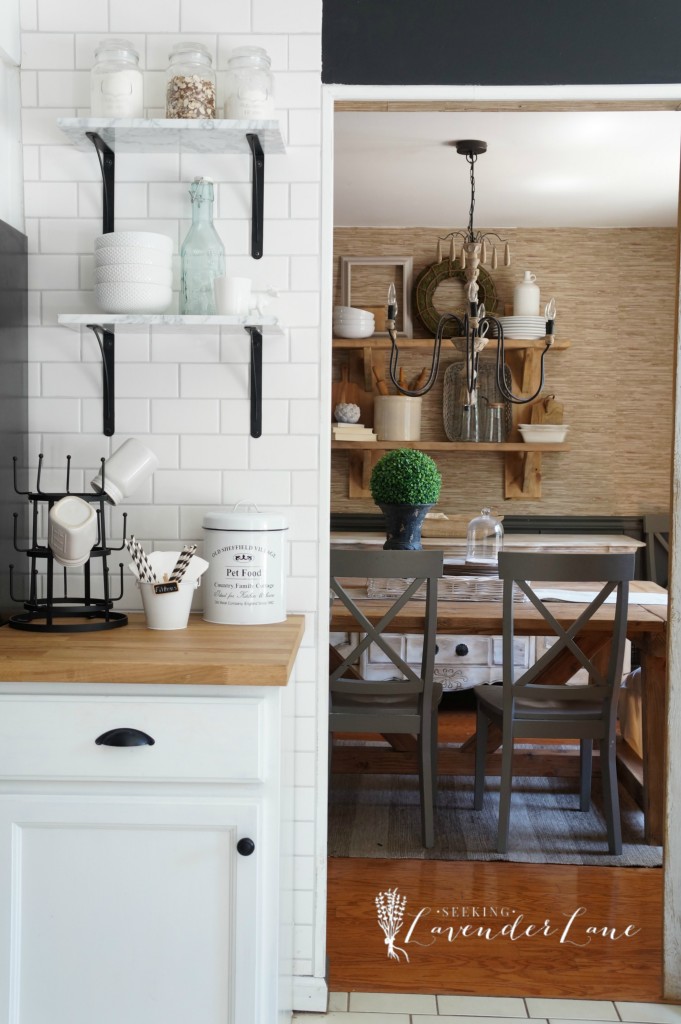 and the opposite view is not so bad either. Can't get enough of a wall full of subway tiles and the new marble shelves.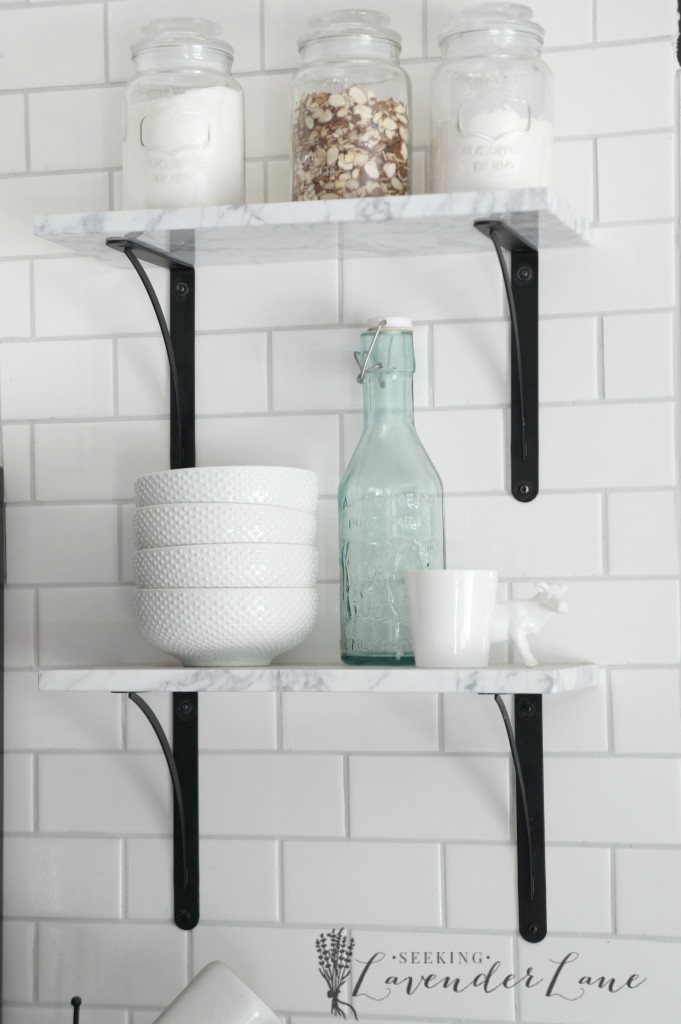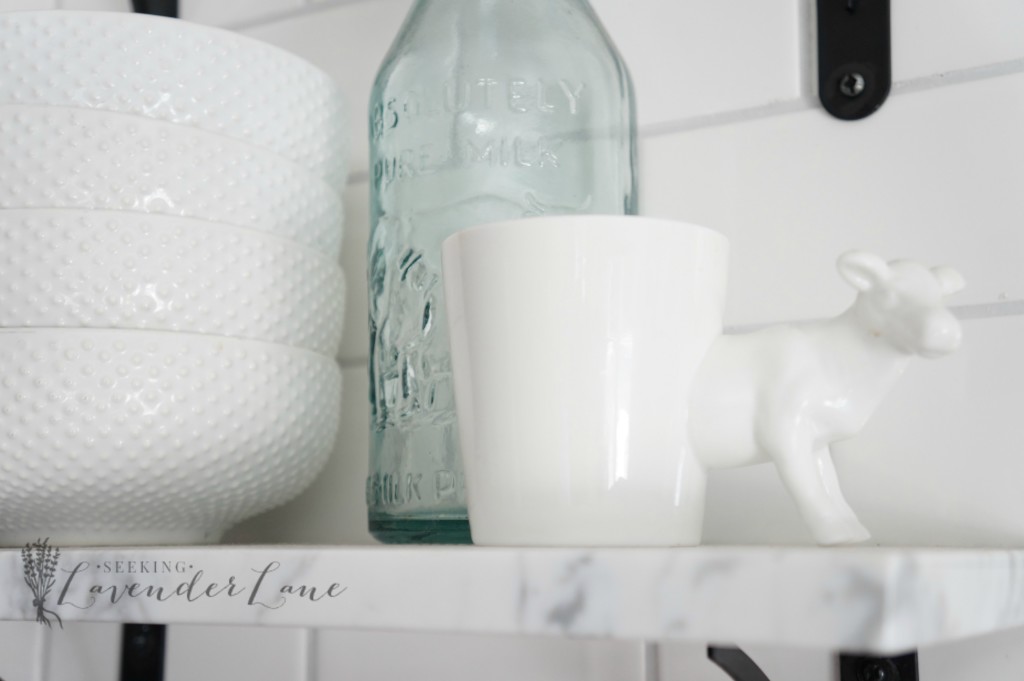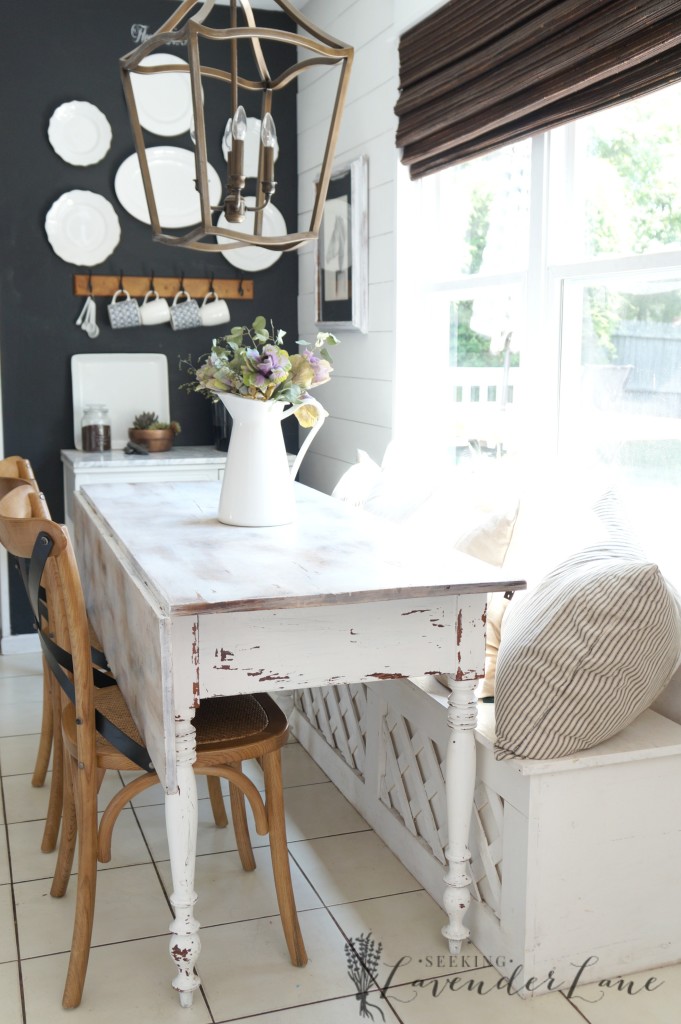 Just a touch of flowers in a white acrylic pitcher, and some succulents on the coffee station adds that little bit of natural summer style.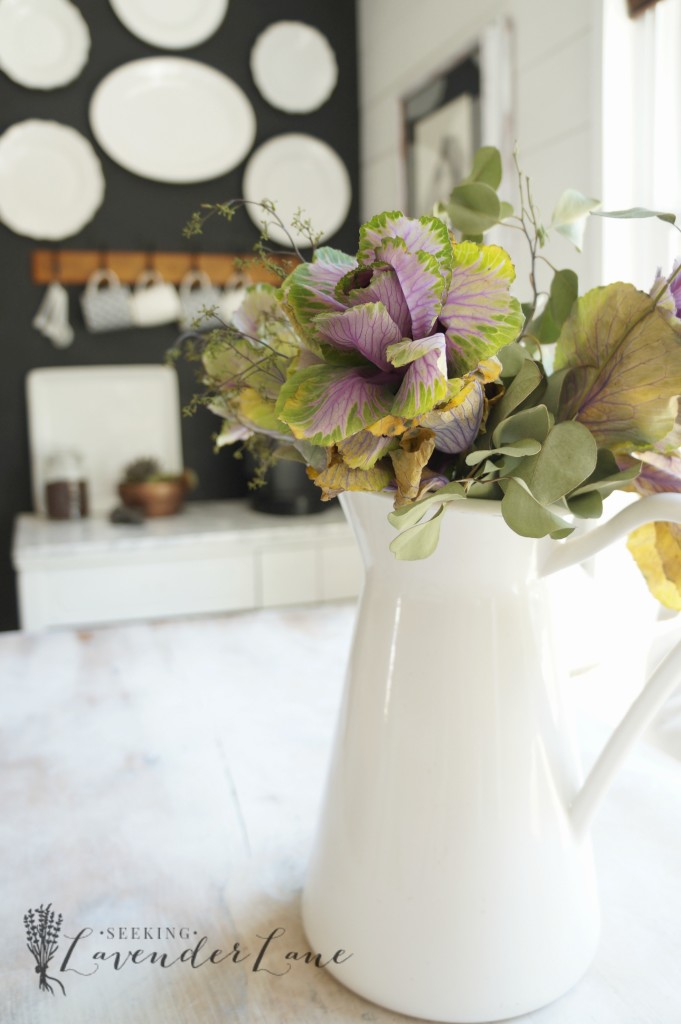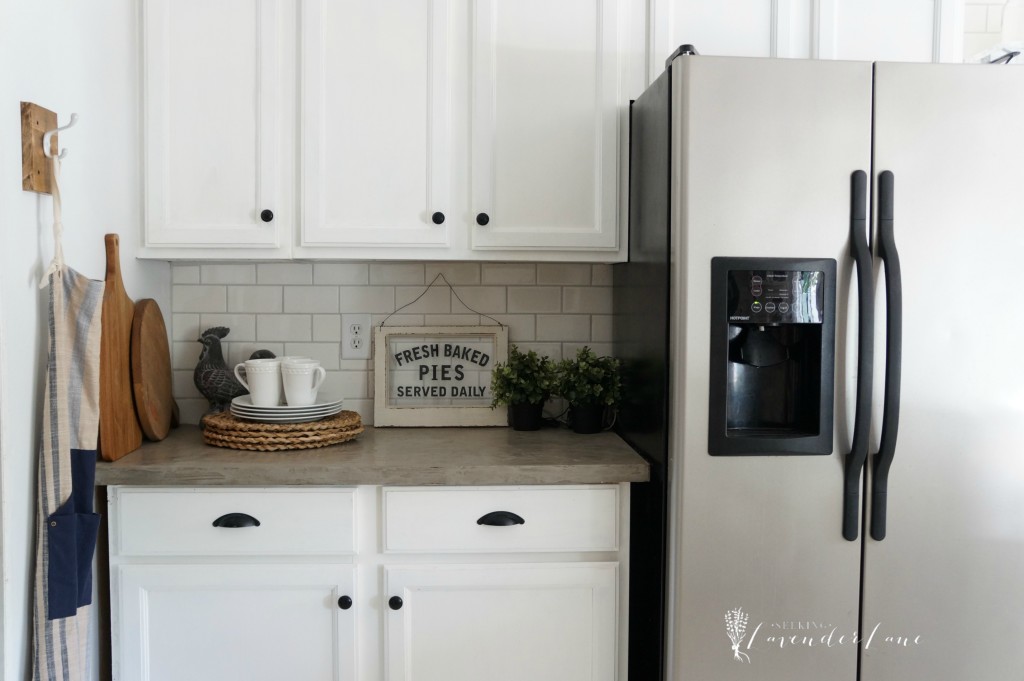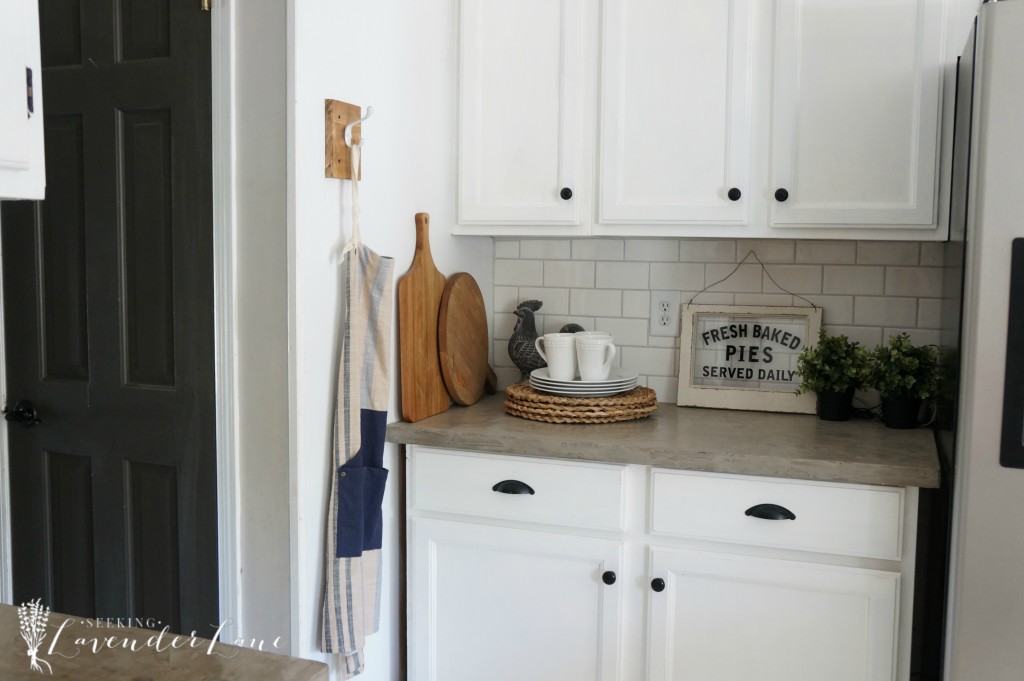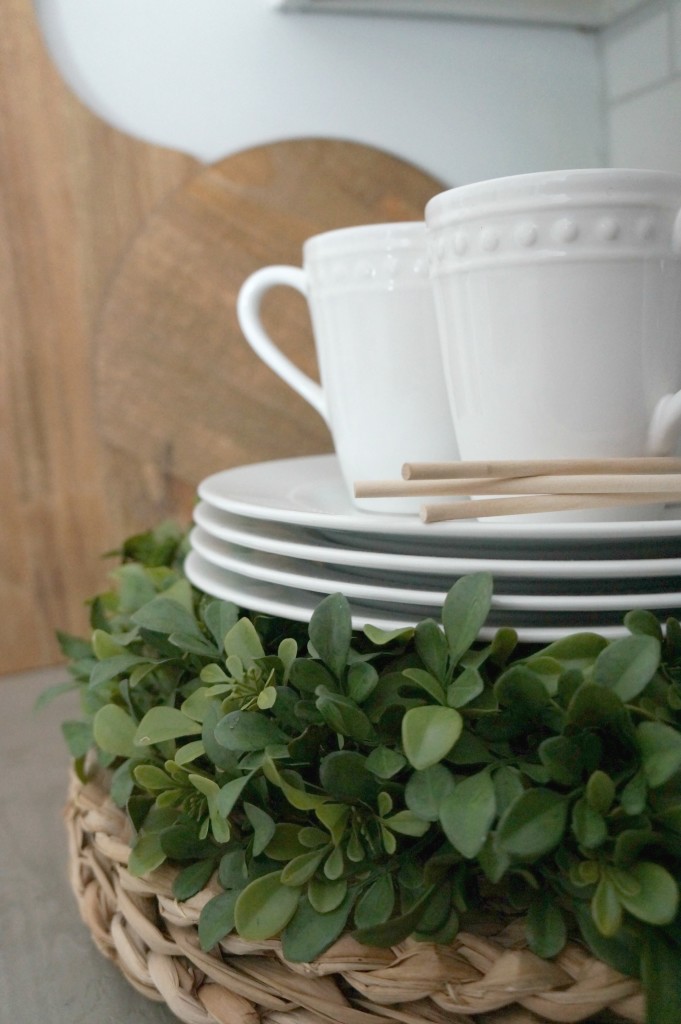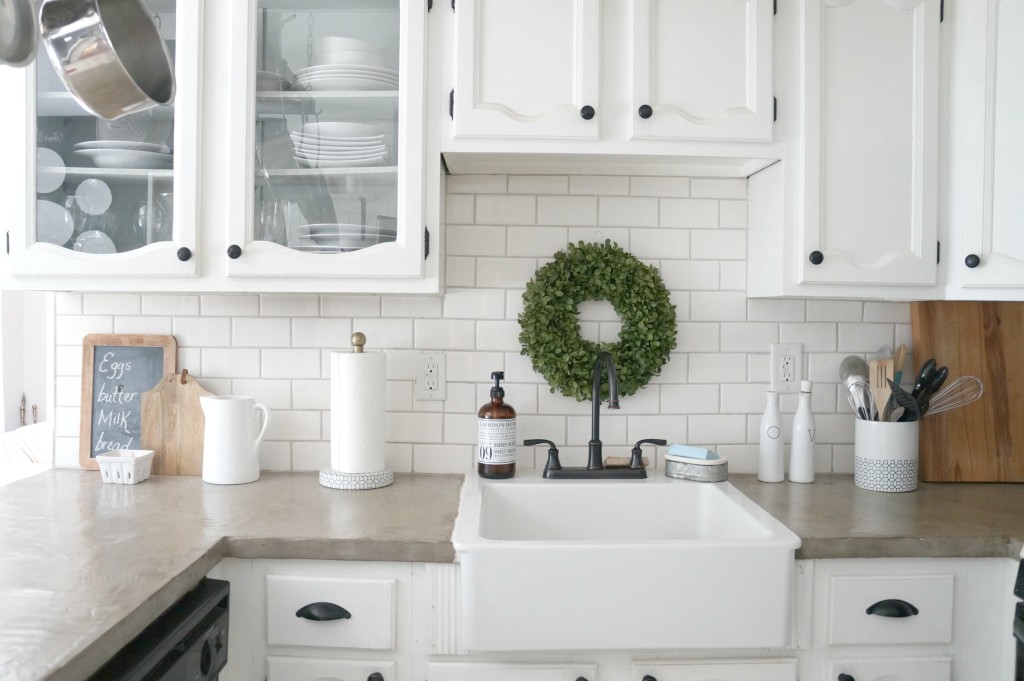 The sink got this added wreath that I picked up from TJ maxx back in the spring, and you know it'll be here until at least October. I got some fresh summer scents for the dish and hand soap as well to makes for more summer vibes!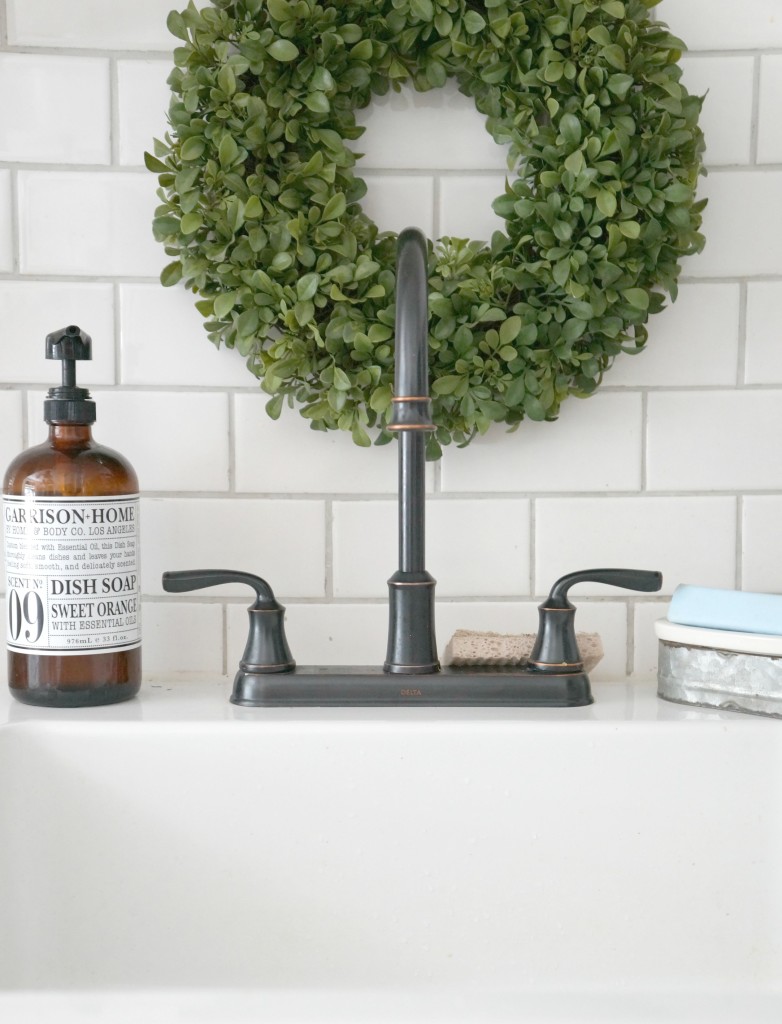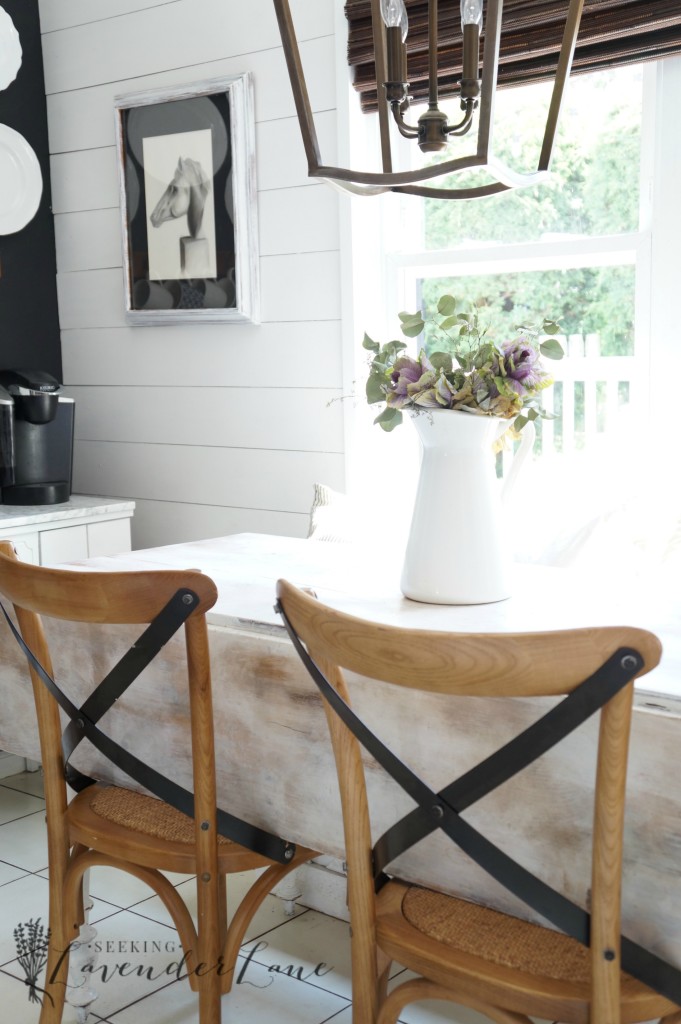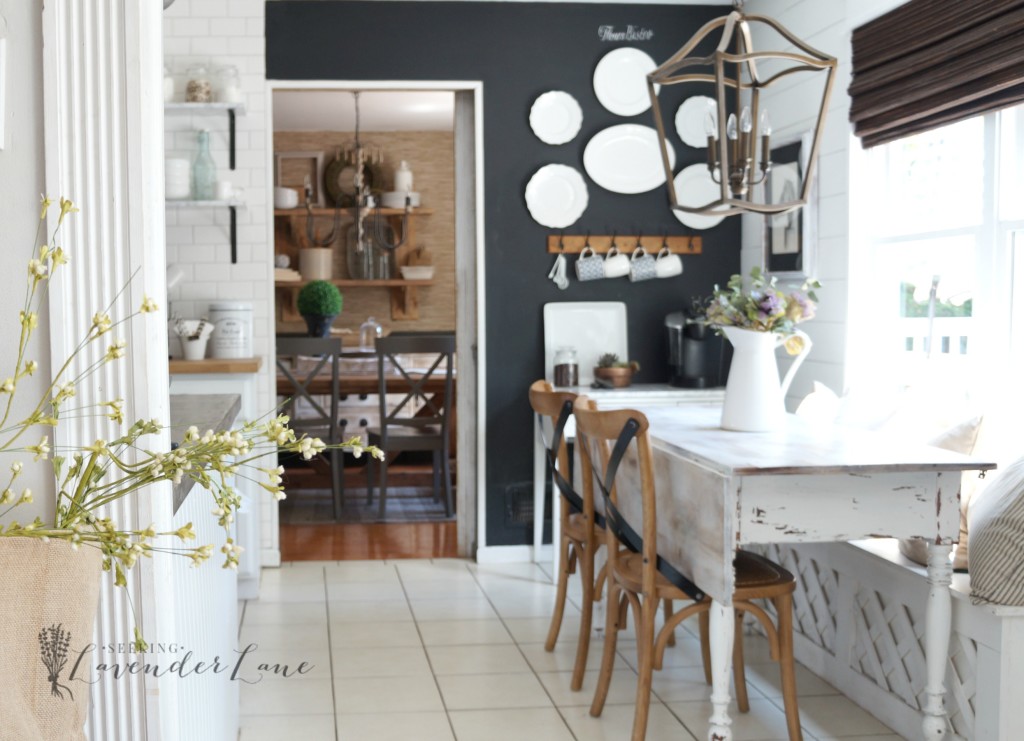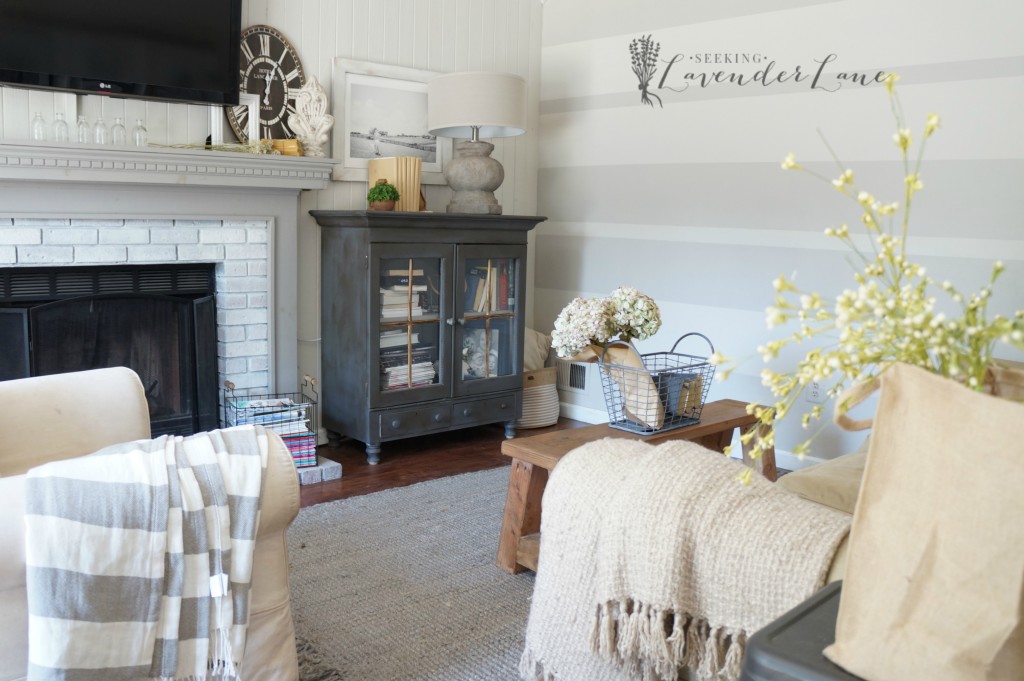 lighter blankets and flowers create the cozy, but light and airy feel in here. I just love hanging out on my white chair and reading a good magazine in the slower afternoon hours.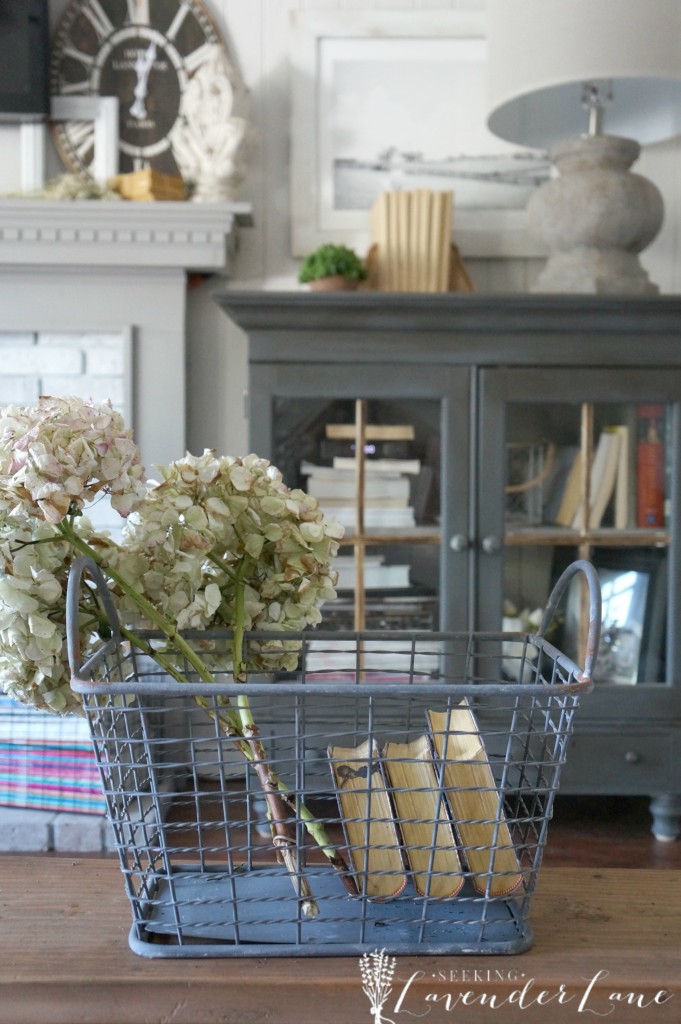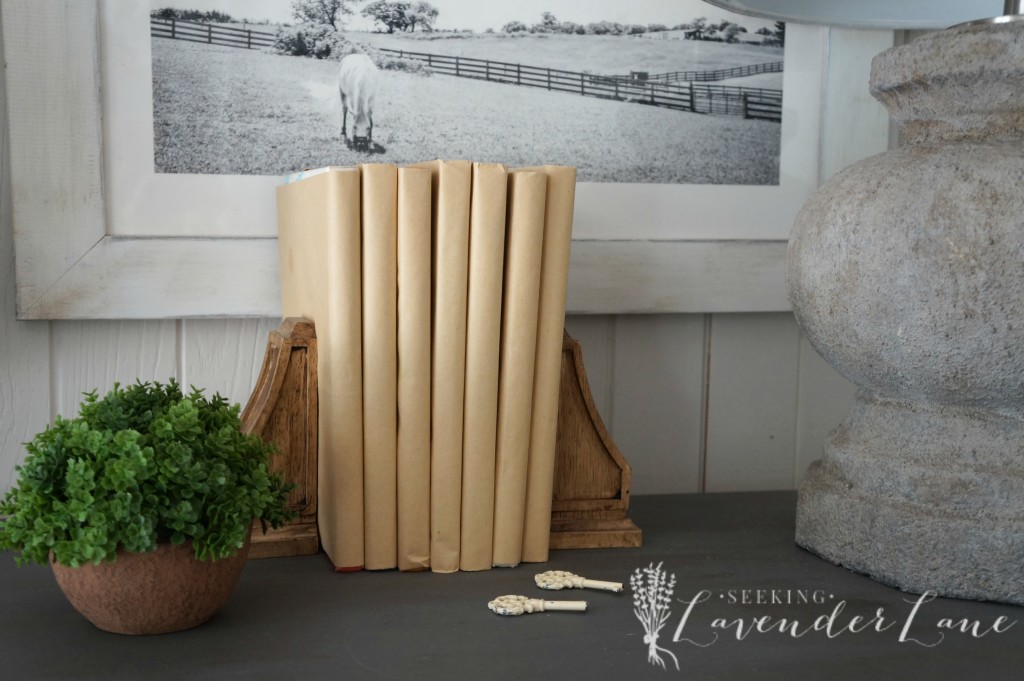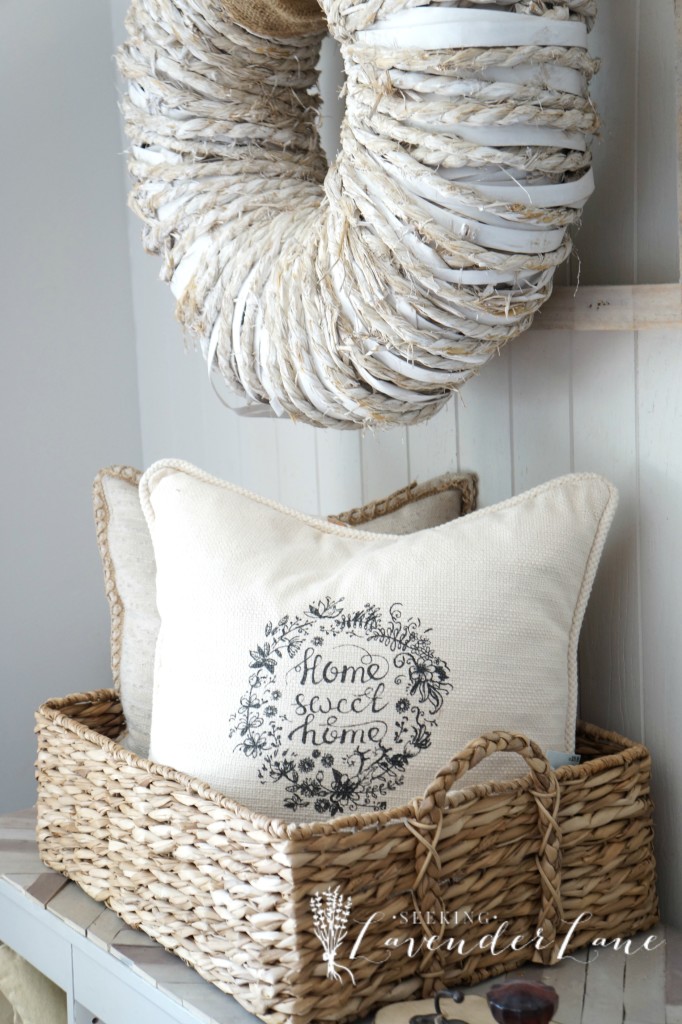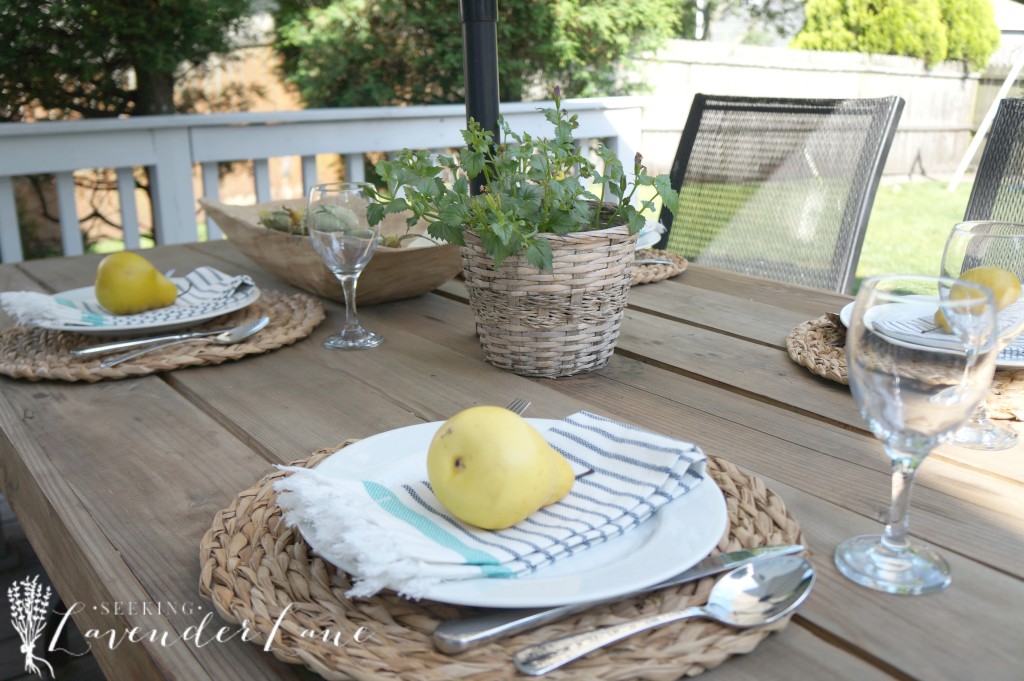 and lastly, I added a little bit of color to our back porch. Setting this space with my version of nautical. Love these napkins that were ON SALE at Target and my famous faux pears that you probably have seen in other home tours propped on top for a great blue and yellow combo.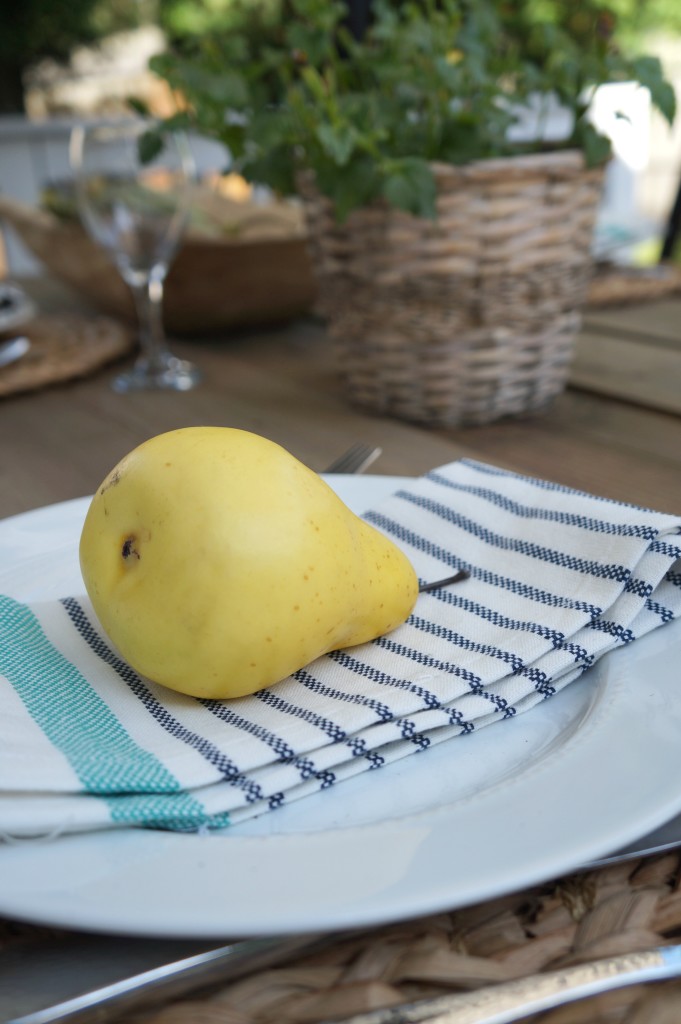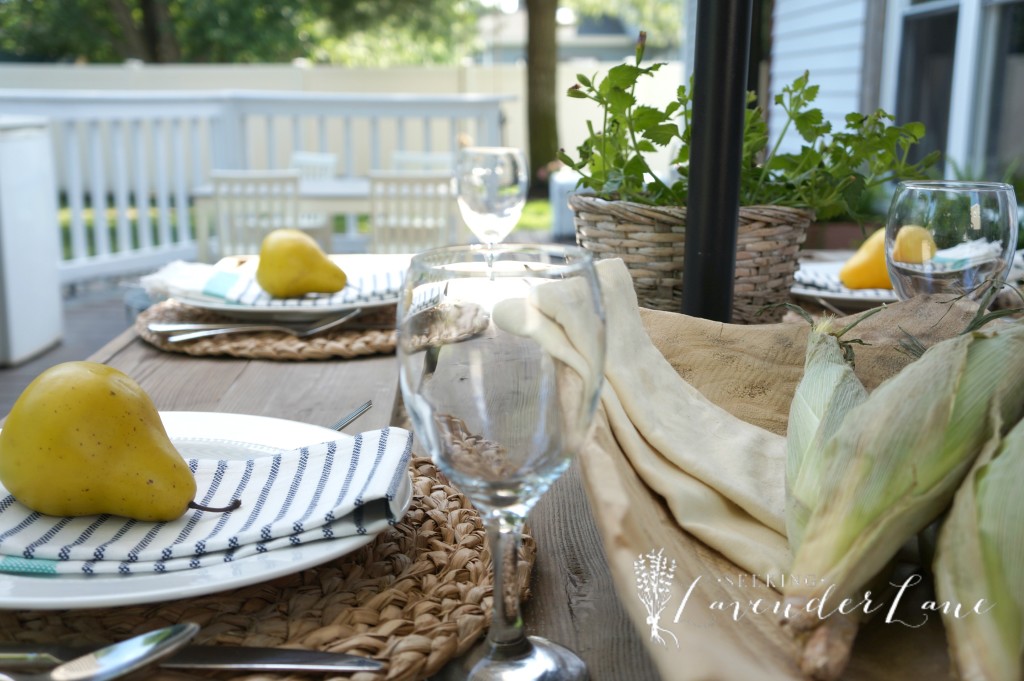 Care to Share?

Source List:
Lantern Chandelier: lamps plus
Chandelier in Dining room: World Market
Kitchen Bistro Chairs
Dough Bowl
Bistro Chairs
Soap Dish: magnolia
Home Sweet Home Pillow: TJ Maxx
Shop My Home

grab that lemonade and lets head over to ring some door bells at my friend's Summer Homes!
Monday
Green With Decor
Iris Nacole
Our House Now a Home
My Life From Home
Refashionably Late
Tuesday
Live the Fancy Life
Seeking Lavender Lane
The Weathered Fox
Q-Schmitz Home Design + DIY

Wednesday
Twelve on Main
Little Bits of Home
Beauteeful Living
My Creative Days
Thursday
Architecture of a Mom
Two Purple Couches
The Tale of an Ugly House
2 Bees in a Pod (house 1)
Friday
Simple Nature Decor
2 Bees in a Pod (house 2)
Lehman Lane
Farmhouse 40
(Visited 3,586 times, 1 visits today)