Happy Memorial Day Weekend Friends!
I know I have been MIA most of this week, catching up on a lot of different things, including adding an entire room in our garage for my mother in law to stay.
I think when it comes to blogging sometimes you just have to accept your busy life and not get so hard on yourself for not keeping up. This happens too often that I feel I need to run to my computer or instagram/pinterest to keep up…but life happens and when it slows down again, that's when you get back up and carry on.
Well, here I am picking up and catching you up on some recent decorating I did in my (on-going) bedroom makeover.
Straw hats are becoming a hot trend in design recently. Every magazine I have been catching a glimpse of this new accessorie and it's catching on into blogging and pinterest. I am crushing hard on this trend, and I was in major need of a gallery wall in my bedroom. My original plan was to do a gallery wall of round baskets. I thought this would be great to add texture to my room.
After shopping around for baskets for a while of course trying to find the best deal I ran into these hats at Target for $3 a piece! If you follow me on Instagram, I posted about this there…It was a ridiculous deal. I decided this was the way to go with my gallery wall and if I did not look like great, it would be easy and cheap to always change in the future.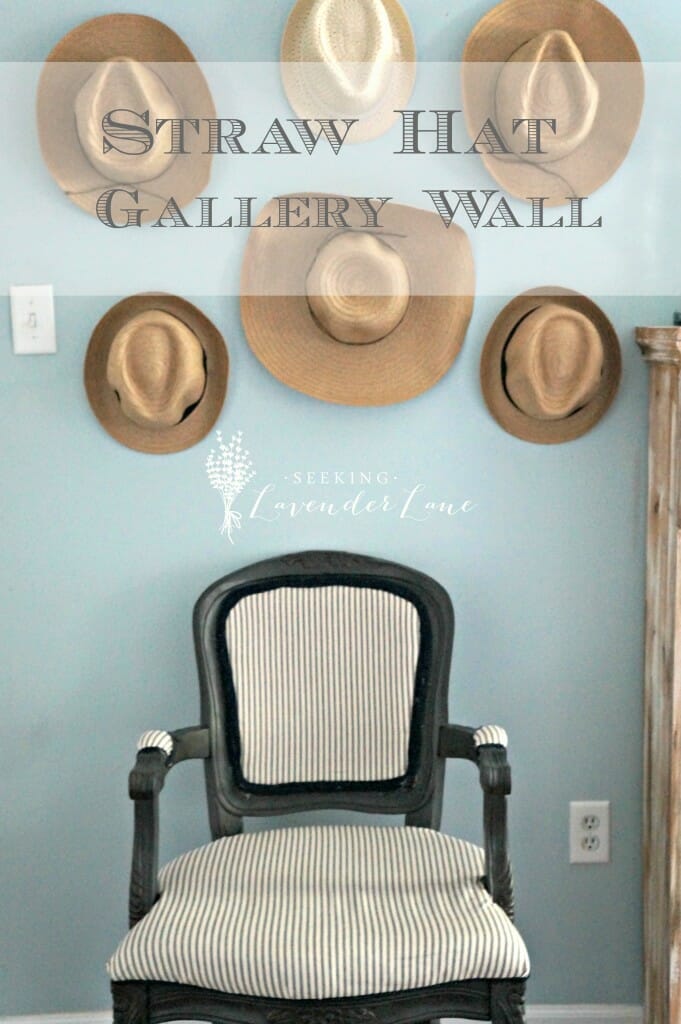 So after a little playing around with the hats and a few too many nail holes, I finally nailed it…haha (no pun intended)  the arrangement of the hats. It really added the right amount of texture ad quirky look that I wanted for this wall. The best party, it cost me $18!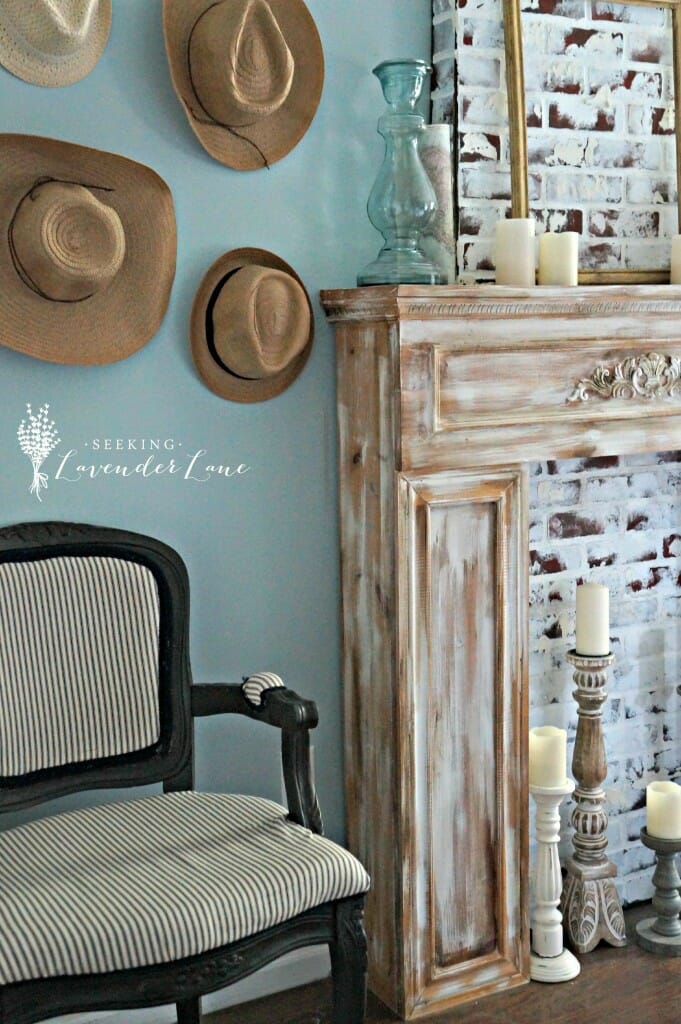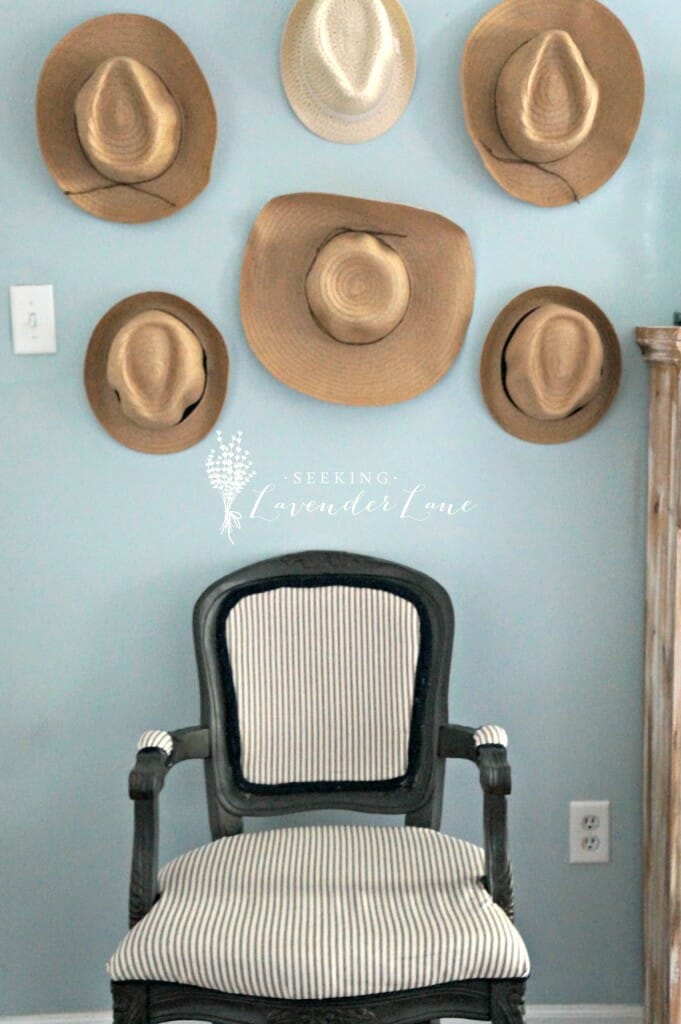 PlEASE STAY A WHILE
5 Ways to Add DIY Wall Decor to your Home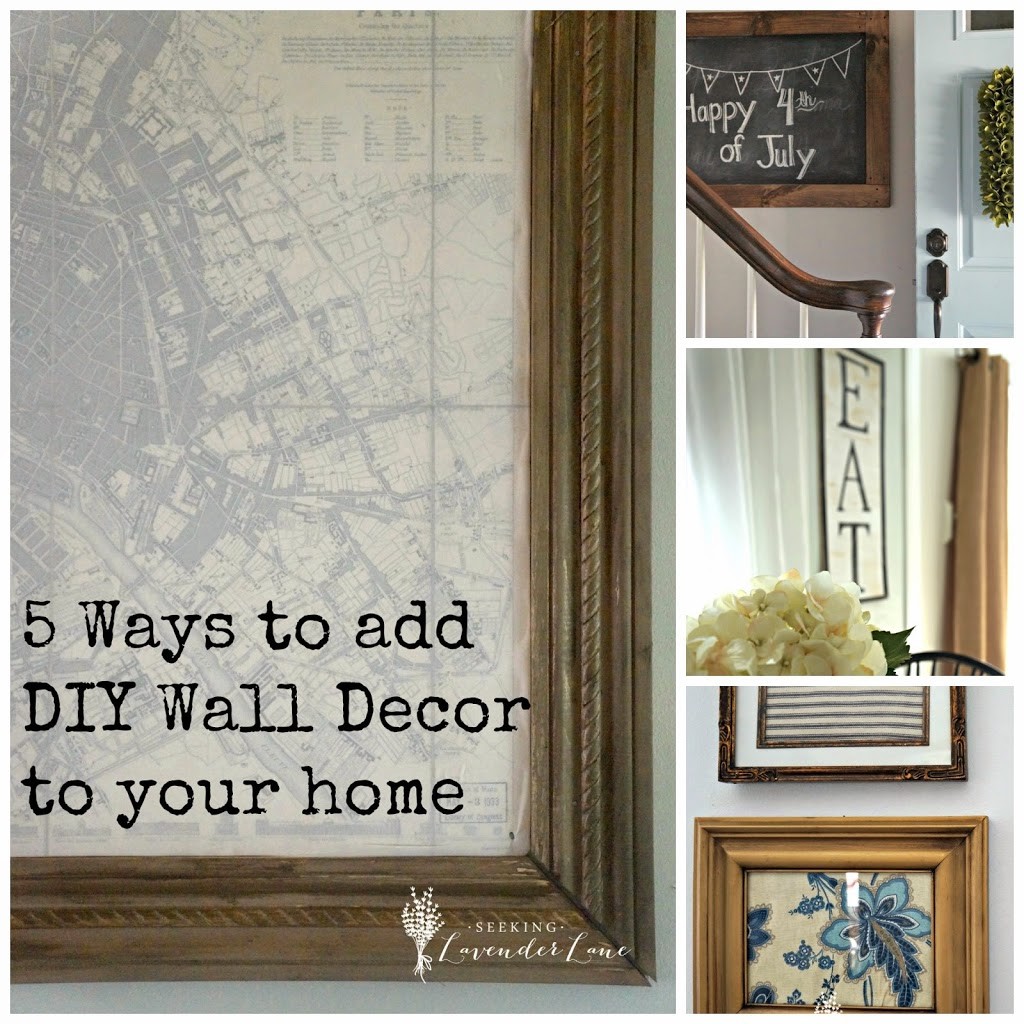 Reupholstering a French Style Chair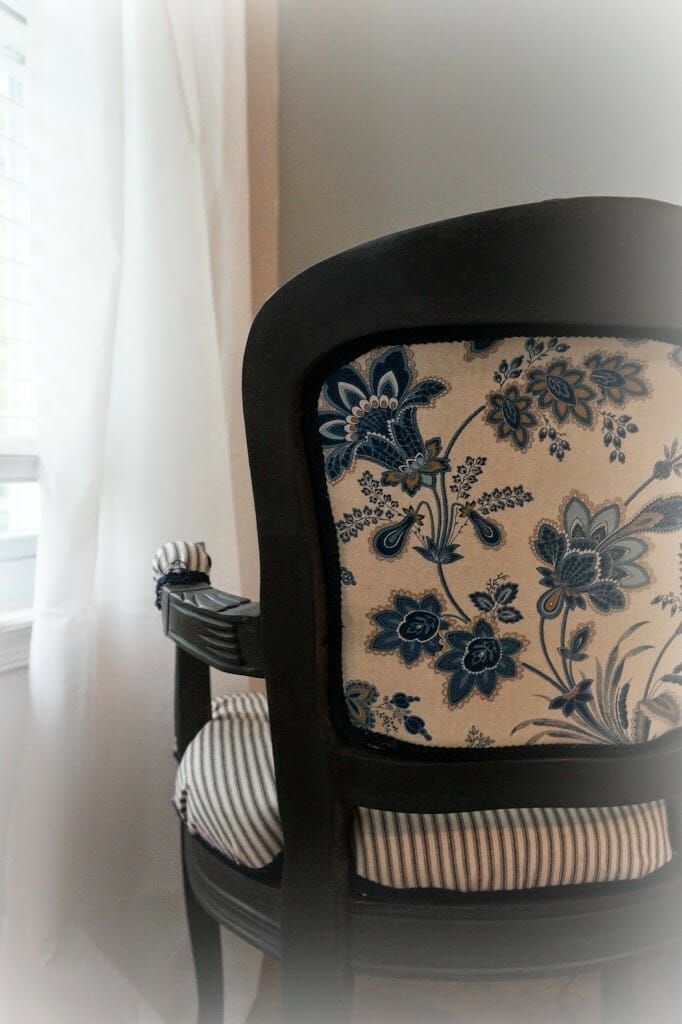 Linking with: http://savvysouthernstyle.net
(Visited 858 times, 3 visits today)