Hey friends! I am so glad that you're here! Are you visiting for the first time? Tell me where you're visiting from, I'd love to connect!
A little about little ol' me…I am Deb a young mom to two amazing children and married to my best friend for 11 years now., the man behind the scenes here at SLL!  I love everything about family, love, faith, and design.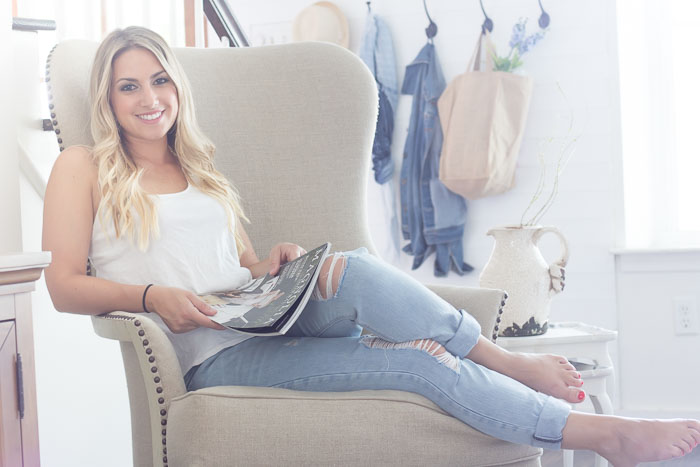 I started this blog to document the journey of decorating our last home that we purchased in August 2013 to capture all the drastic changes as well as the DIY projects and the stress and excitement that go along with each new project. What started out as a little diary turned into one of the greatest adventures of my life. I never thought blogging would be the "it" thing for me…but it truly has brought so many blessings in my life. I love being the girl you can turn to and to be that friend with advice for your home.
At Seeking Lavender Lane, You can find Design ideas, Unique DIY projects Seasonal Decorating, Tablescapes, Advice, How to's and not to's for the Home, and all of that in a nutshell.
I hope you choose to follow me along on this amazing Blog journey and leave me a comment, send me a message, and if you have any design dilemmas I would love to be the friend to help!
Contact me by email: dfoglia413 at gmail (dot) com
Please follow me along the way!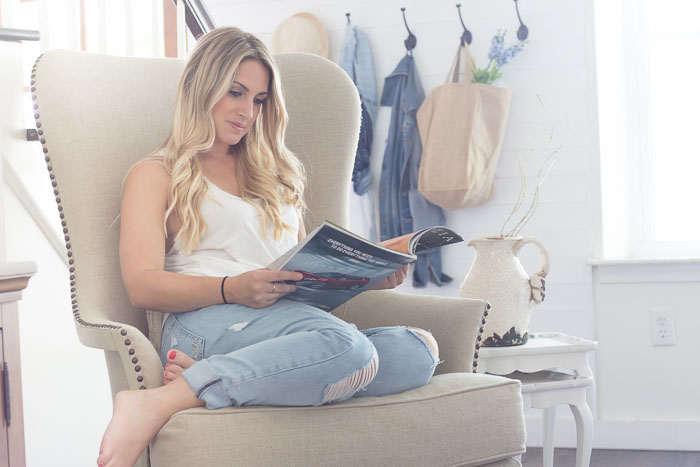 Disclosure:
Mediavine Programmatic Advertising
The Website uses Mediavine to manage all third-party advertising on the Website. Mediavine serves content and advertisements when you visit the Website, which may use first and third-party cookies. A cookie is a small text file which is sent to your computer or mobile device (referred to in this policy as a "device") by the web server so that a website can remember some information about your browsing activity on the Website. The cookie may collect information relating to your use of the Website, information about your device such as the device's IP address and browser type, demographic data and, if you arrived at the Website via a link from a third-party site, the URL of the linking page.
First party cookies are created by the website that you are visiting. A third-party cookie is frequently used in behavioral advertising and analytics and is created by a domain other than the website you are visiting. Third-party cookies, tags, pixels, beacons and other similar technologies (collectively, "Tags") may be placed on the Website to monitor interaction with advertising content and to target and optimize advertising. Each internet browser has functionality so that you can block both first and third-party cookies and clear your browser's cache. The "help" feature of the menu bar on most browsers will tell you how to stop accepting new cookies, how to receive notification of new cookies, how to disable existing cookies and how to clear your browser's cache. For more information about cookies and how to disable them, you can consult the information at www.allaboutcookies.org/manage-cookies/.
Without cookies you may not be able to take full advantage of the Website content and features. Please note that rejecting cookies does not mean that you will no longer see ads when you visit our Site.
The Website may collect IP addresses and location information to serve personalized ads and pass it to Mediavine. If you would like more information about this practice and to know your choices to opt-in or opt-out of this data collection, please visit https://www.networkadvertising.org/managing/opt_out.asp. You may also visit https://optout.aboutads.info/#/ and https://optout.networkadvertising.org/# to learn more information about interest-based advertising. You may download the AppChoices app at https://www.aboutads.info/appchoices to opt out in connection with mobile apps, or use the platform controls on your mobile device to opt out.
Mediavine partners with the following data processors:
(Visited 5,849 times, 6 visits today)