I was out browsing some Christmas decor last week at a local shop and was admiring all the bautiful but expensive Christmas ornaments. I decided this year that I was not going to decorate with ornaments, so I was just browsing and admiring. Well, one in particular caught my eye…it was dainty and pretty…and had such a homemade look to it. I thought about how I could possible re-create it for fun at home. After all I had a Christmas ornament challenge coming up in my Home Healing group and so I thought this would be a good one for me to make my own ornament.
Here's the original ornament: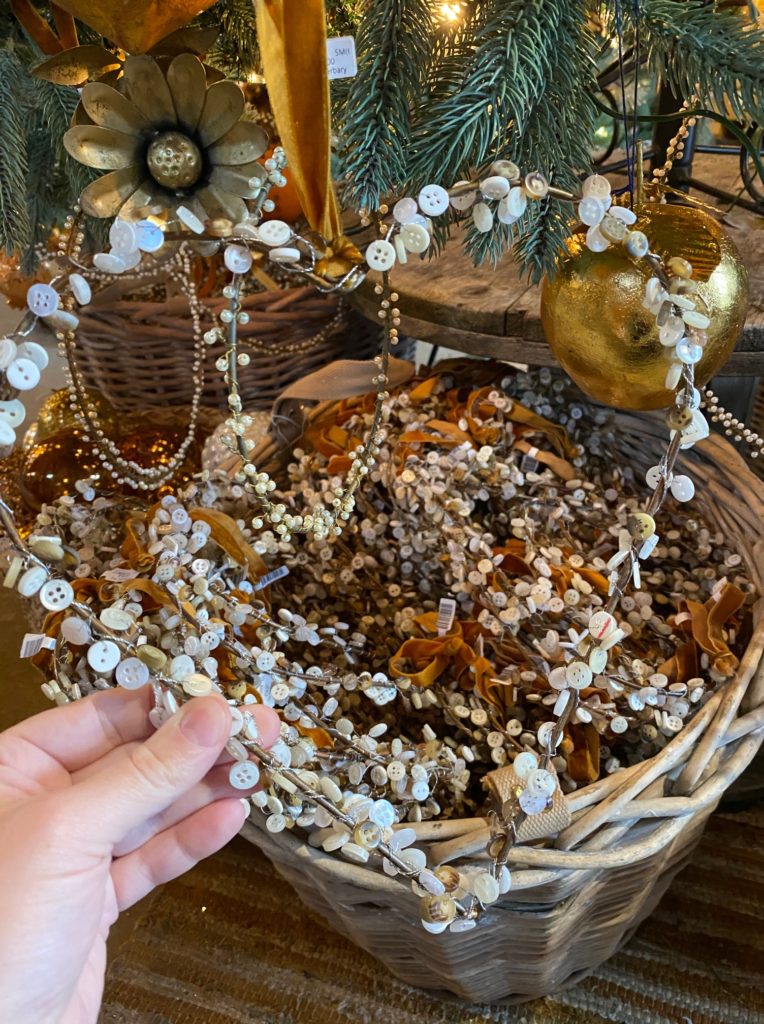 Just adorable and I strated imaging how I could re-cerate this using the below materials.
What you will need to make this ornament:
Metal Hanger
Wire cutter
scissors
ribbon
miniature buttons (vintage buttons would be so cute or beads)
floral wire
Here's the tutorial that I shared as an original FB live:
https://www.facebook.com/watch/?v=1069363386845767
Here's how the two ornaments I made turned out!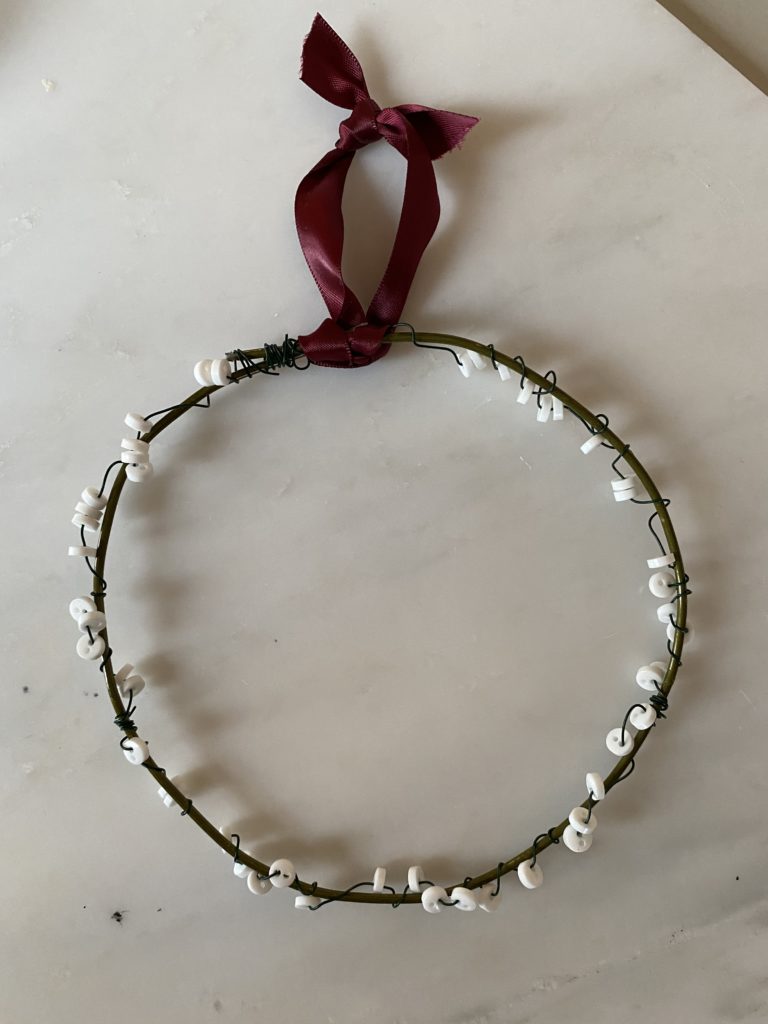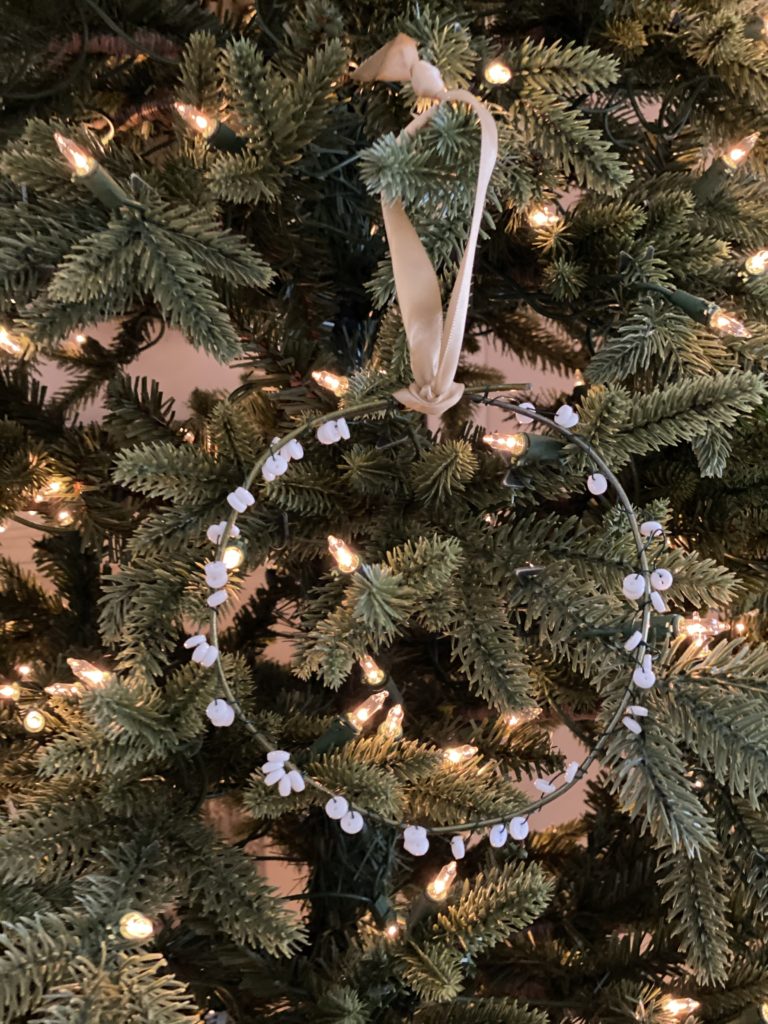 You will have to let me know if you give this one a try!
Please Pin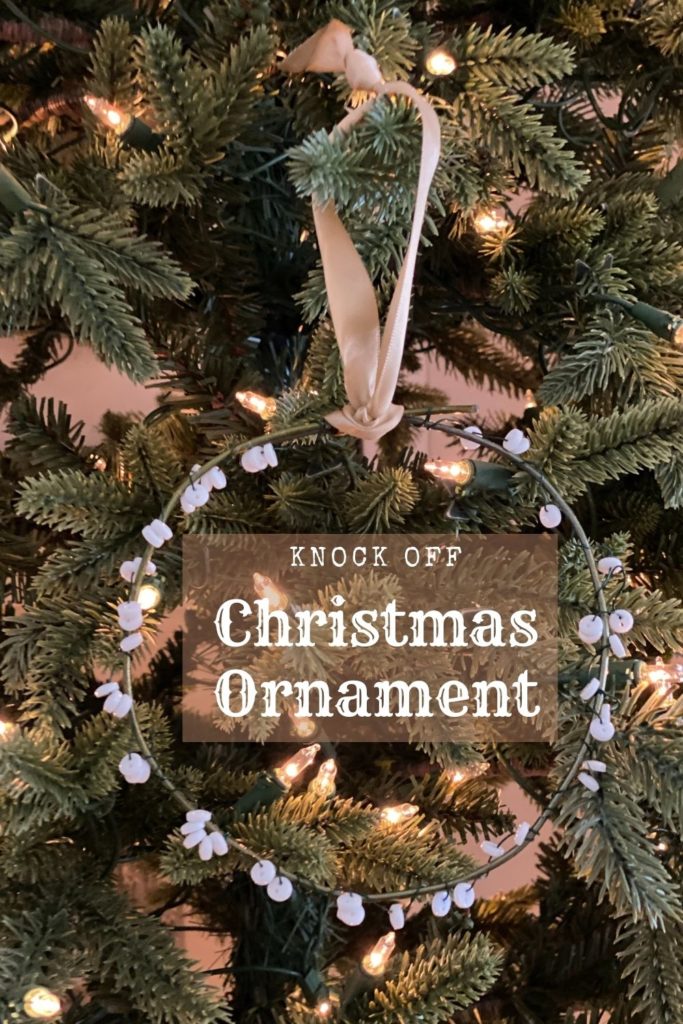 (Visited 630 times, 1 visits today)