It's summer and I just want to do all the things to soak up this season. One of my favorite quotes is "make home experience" I truly believe in this motto and think that every day we can do something to make our home a place we love to be. No reason to hold out for vacations when you create a space you love so much. Though I believe this so much, this summer I feel like I am losing a bit on my experience. I was sitting talking with my hair dresser this morning about how fast the season is going and that I've felt so busy that just enjoying it has been so hard. I truly love getting outside in the morning to water my garden, take a walk, read my bible on the porch…but I have been compromising the watering lately and all my beautiful plants have been dying. I also really love to bake and cook more in the summer, which seems strange it being a hotter season to cook, but I just love summer food! Neither of those have been a main focus for me lately either and it's about quick meals and grilling…forget those pretty gallete's and still holding out hope I get to some pickling. I have to accept its this season…a busy one, but that's okay too.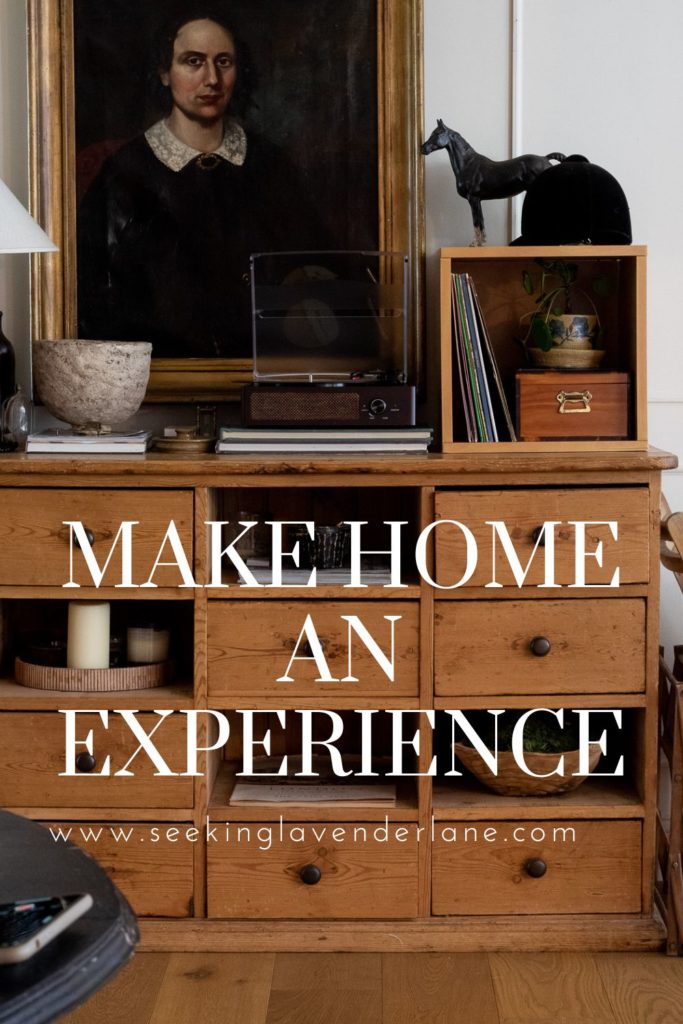 This is a sponsored post with Walmart, all opinions expressed and are 100% my own.
So, some quiet pastimes might not be on the agenda for this summer, so how else can I still "experience home" especially during my favorite season? Well, I've got a list for you all with my new favorite go-to and some products to go along with it.
Make Home an Experience when you are busy
#1 Small simple breaks during the day. If you are like me and work from home, be sure to still make the time to sit on the porch during lunch, wake up a bit early for that walk or watering the flowers.
#2 Rely on weekends for some of the baking, cooking, decorating, or projects you want to tackle. It might be hard to stick to just watering your garden on the weekend but setting up a sprinkler line will certainly help. Find more time to do the creative things you love and rest in a beautiful way during those weekend moments.
#3 MUSIC, this is one area I never compromise on. I love music and I truly like to base my playlist on the day of the week, season, and weather. But how can you take that music experience a little bit further? How about invest in some old fashion music playing with some vinyls. I picked up some vintage records recently and I love adding to my vintage collection. There are also great New records that you can get with oldies and newbies. There is something nostalgic on playing a record that requires the time to flip over a record after a few songs have played. The sound of the vinyl is also just so soothing to the home, and the record collecting part is a great pastime too. I just started my own collection recently so I had to pick up a new record player and a great way to store them. I found the perfect go-to record playing home items from Walmart. that I'm excited to share with you all.
This vinyl storage box was one of Miranda Lambert's picks and so I had to have it! I've been trying to find the perfect place to store my records so I started with one of these. It's great too, because its made out of recycled paper so super light and easy to assemble. If you have a larger collection than mine you can buy multiple to stack.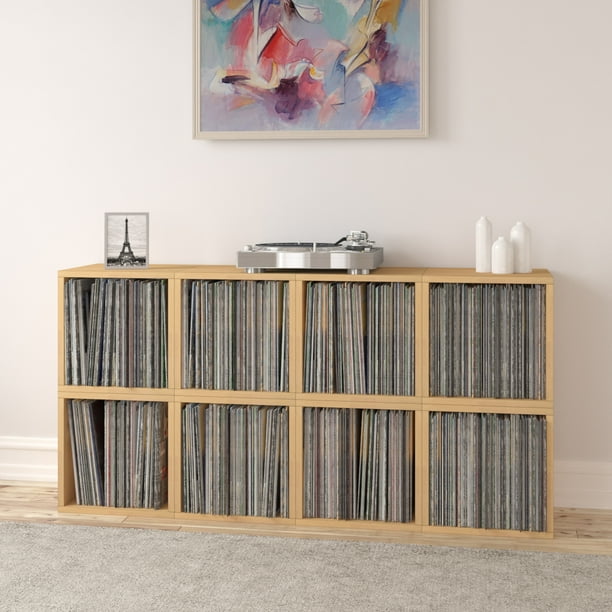 and I also needed a new record player because I broke my last one and then borrowed my parents record player for a bit, so when I saw this one I thought it would be stunning to display with my vintage décor.
This came in two colors, but I opted for the dark brown because I like the look of mixed wood tones and I think in the space it works perfectly.
So I have been looking for the perfect spot to have my record player set up for easy use and to keep the records on display but also organized. I decided the middle of the house on my vintage cabinets would be the perfect place to park it. I love intentional decorating and this truly feels like it organically fits here and looks great styled with some of our accessories.
The best part I can just walk over here set a record up and easily change it out now and enjoy the experience of playing music from this player daily.
They were both perfect pieces for this space that I ordered from Walmart.com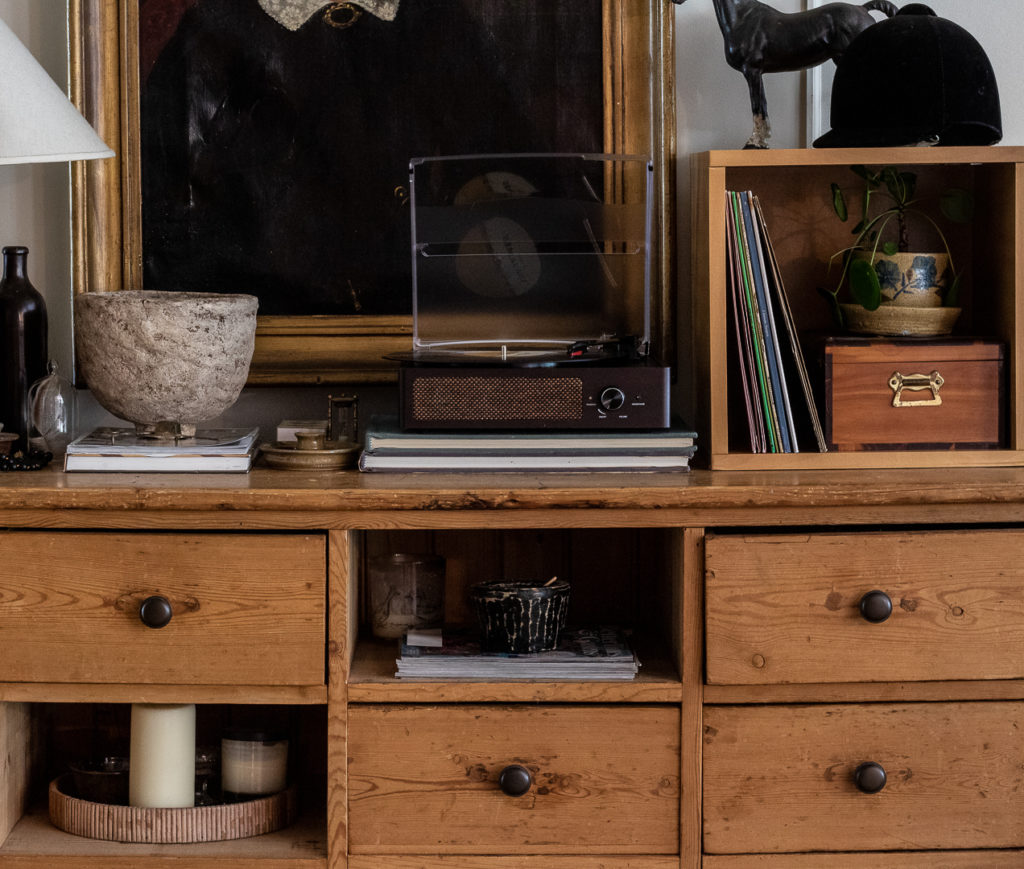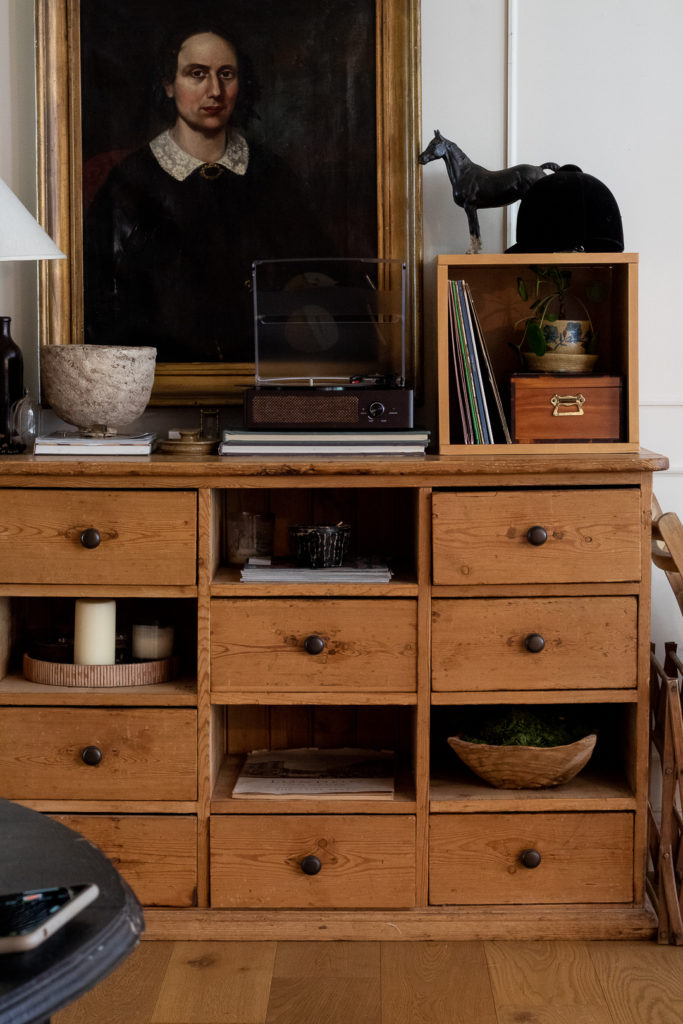 So, I may not be able to fully enjoy the summer the way I had hoped to, and I am seriously grateful for my business, I know it means that there is a great big beautiful journey ahead in this time. The kiddos are also adding to my busy with their schedule and I get overwhelmed at times, but then I stop and remember these days are short and I'm so glad I have the flexibility to drive them around when I can.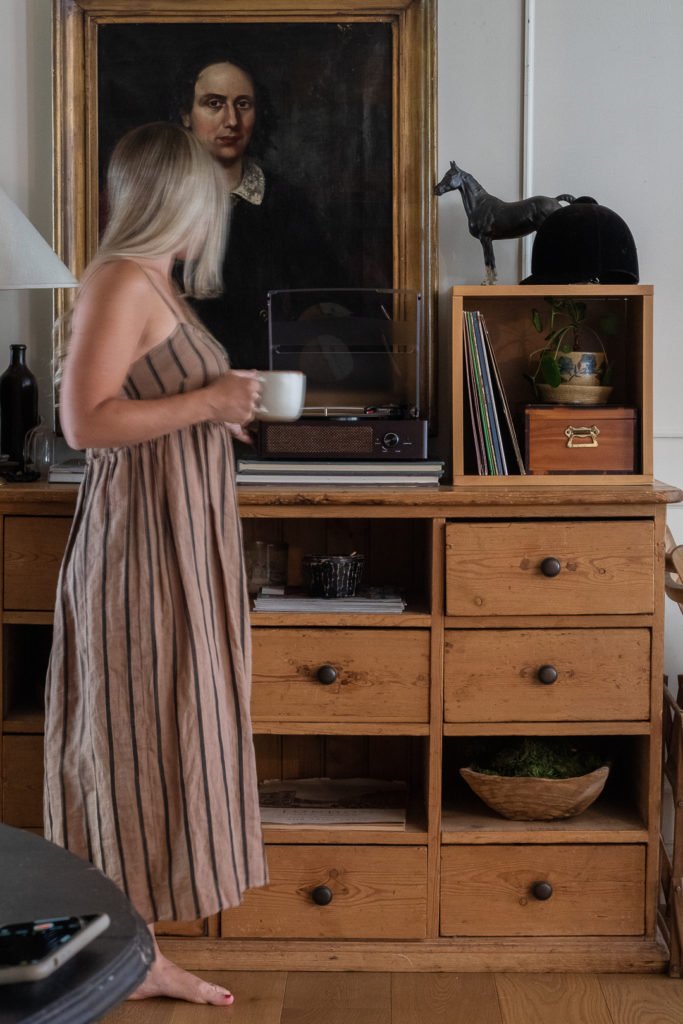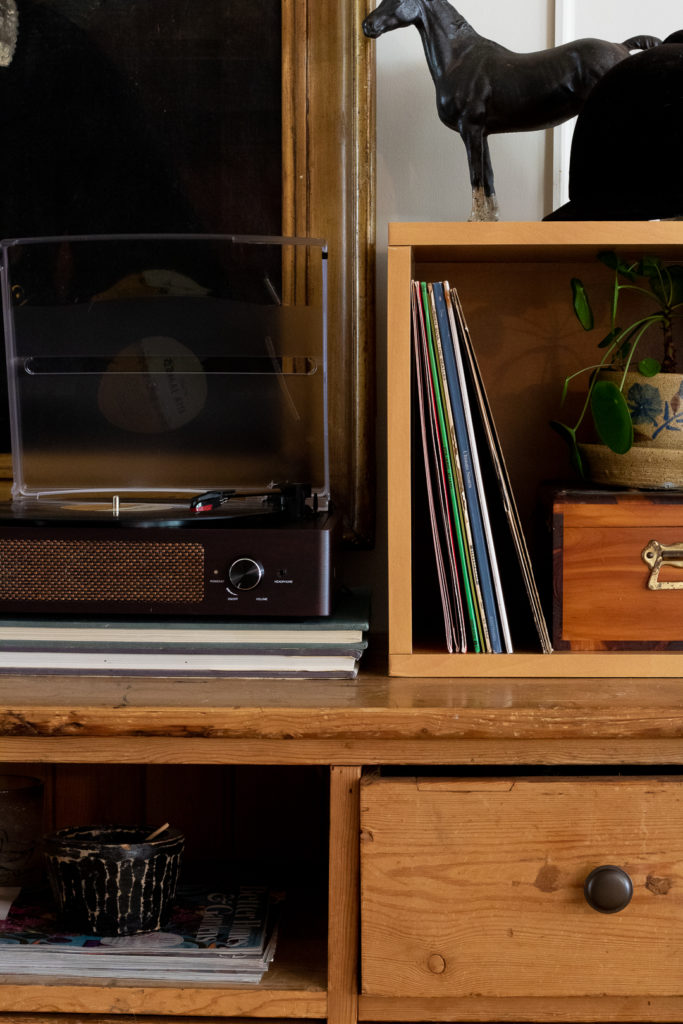 Take a break, play some music, re-style a space, and enjoy the music!
Happy Summer friends enjoy and don't forget to stop and make home an experience!
Shop the LOOK!