Hi I'm alive I swear! It's been too long that I stepped away from here, but a well needed break. Last week was mainly catching up with the rest of my Christmas planning, and after a weekend at work and a day of shopping I am here!
The past couple of weeks have been a lot of up and down moments personally for our family. One being that I decided to leave my current job and go back to Kleinfeld Bridal. If any of you are familiar with the store you know it's where the TV show "Say Yes to the Dress" takes place at. I worked there for 4 years as an accessories consultant, and have decided to go back as a Bridal Consultant there. I have currently been styling brides at a local store close to home but with better stability and opportunity I decided if I were to continue with my Bridal career I should head back to the biggest bridal store on earth. It truly is a magical place and was home for me for the four years I spent there and I am looking forward to going back to calling it my second home again.  Any how that decision does make this girl a bit more busier, but along with the rest of my busy life I'll just pile that one back on top. I am only going back part time hours though so this still allows me time home with my kids and to do what I love most and blog!
So for sure we are looking forward to what 2016 brings, but before we jump on in to 2016, I would love to go back and revisit some of my top posts of this year with you. Especially, if this is your first time here or you're a new follower. These are both reader favorites and my personal favorites so lets begin the top 10 countdown!
10. One of my favorite painted projects this year that made a total impact in my dining room, was when I painted my Buffet with my own DIY chalkpaint. It was one that I contemplated for over a year, but once I did…I wished I did it sooner.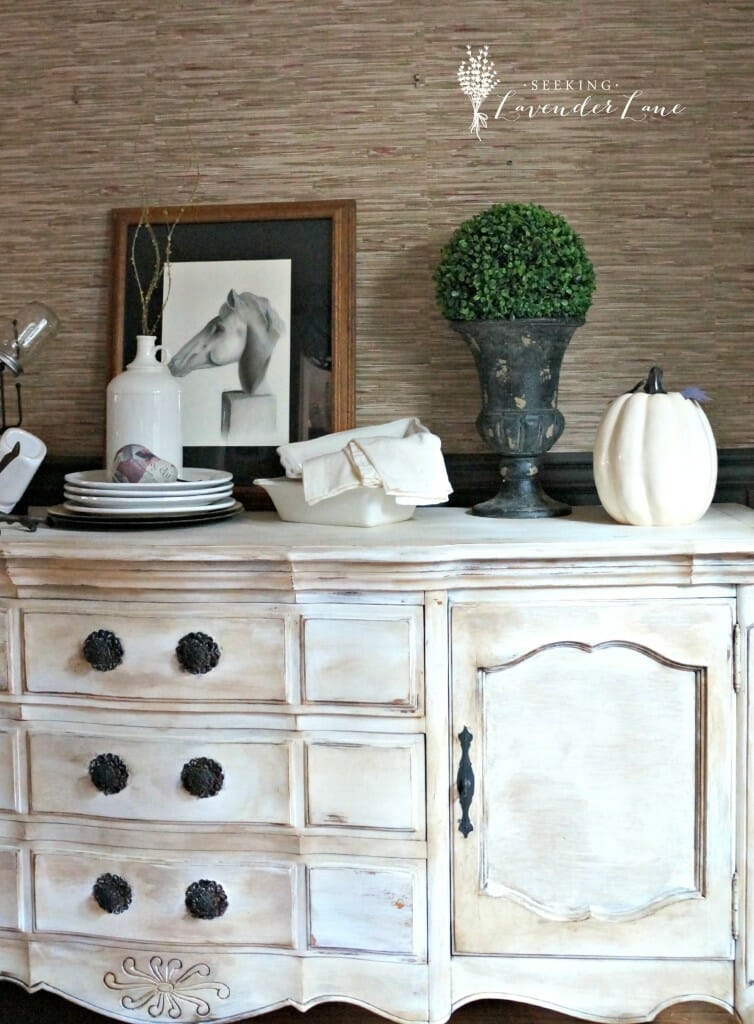 9. Not only did the buffet make a major difference in my dining room, but the floating rustic shelves we did added drama to the wall and was so easy and affordable to do.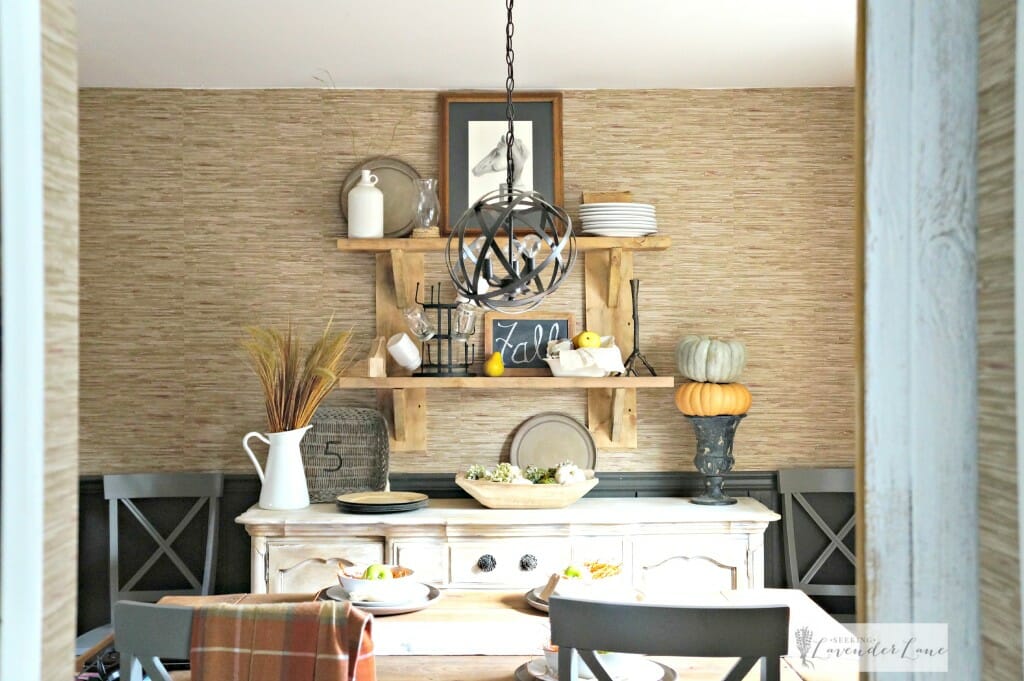 8. The countdown continues with my favorite, favorite wall in the house…my Chalkboard wall that dressed up my coffee station corner. It truly amazes me what a little paint can do!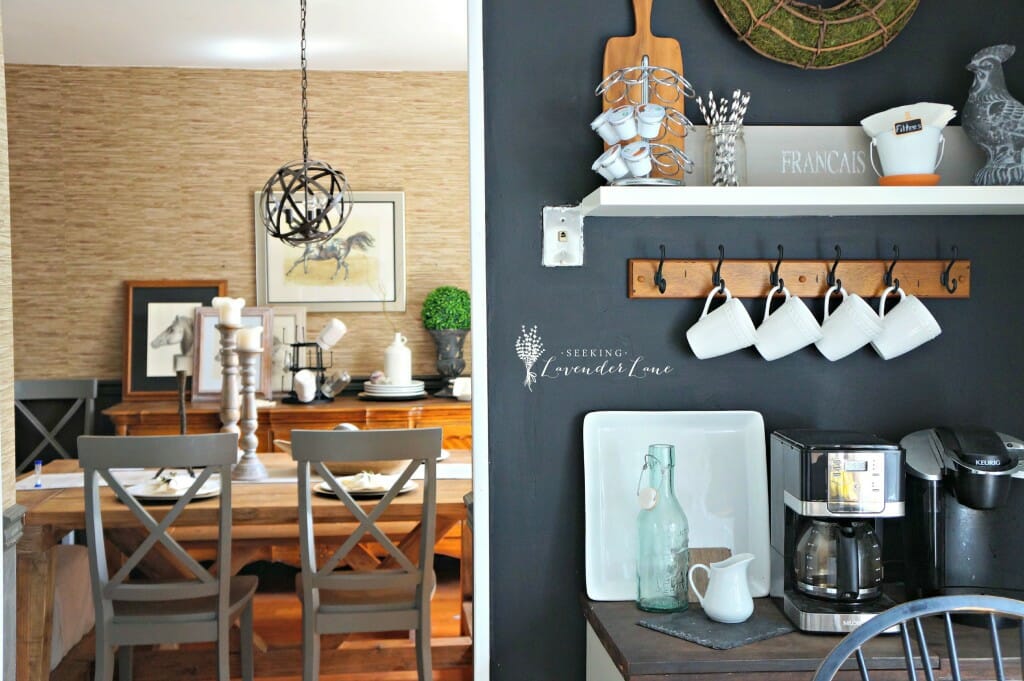 7.  Has got to go to the project that turned out better than expected. I mean a huge hole in your wall, you would think could be the worst thing that could happen…but luckily I always have a plan B and this project made such an impact in the family room. It became a new place to decorate with family photos and seasonal decor. My Built in Picture Frame Ledge.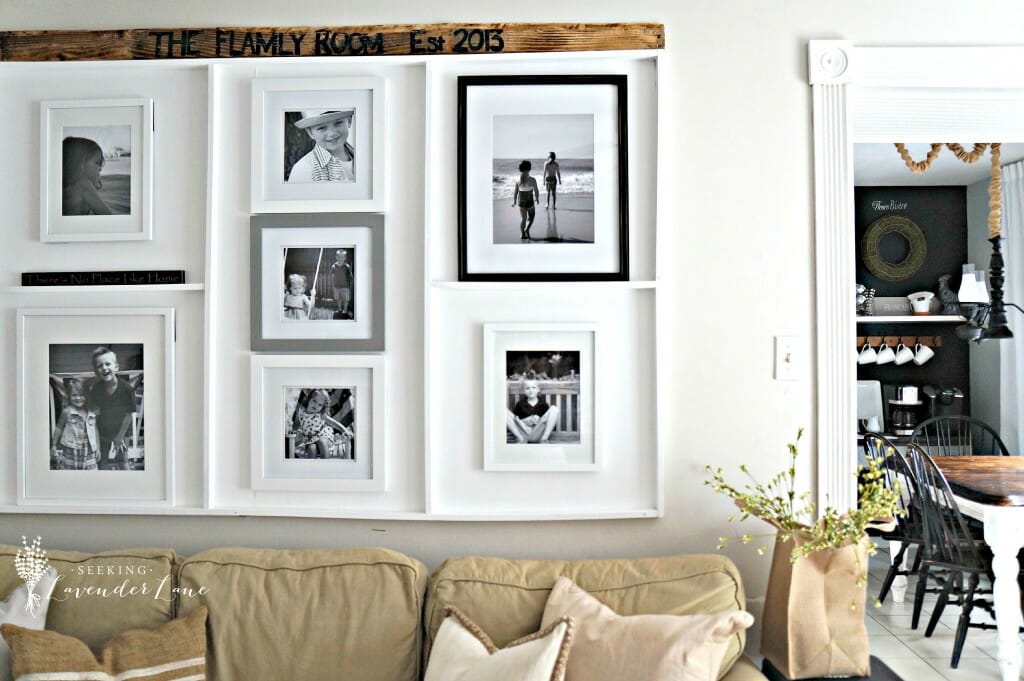 6. My Ardex Feather Finish Counters in my Kitchen, though were a 2013 project needed some fixing (after reading another blog's directions wrong). They lasted almost 2 years, but with the update to them…I love them even more!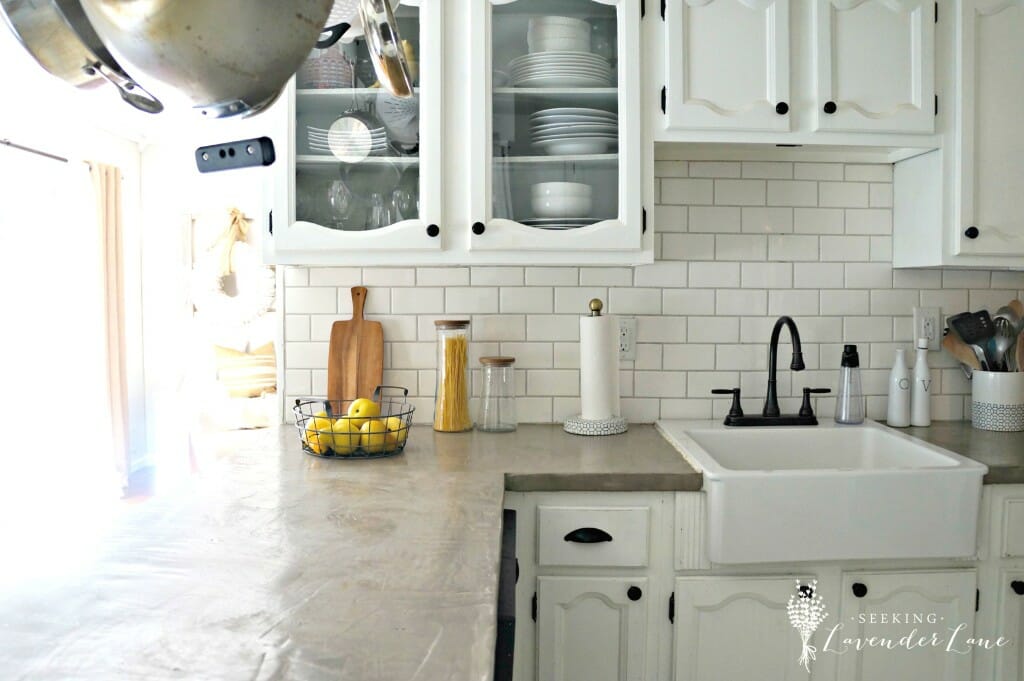 5. The master bedroom has been a slow process this year, but the beginning of 2015 we for sure had a few great projects going on. The first…our Faux Brick Exposed Chimney.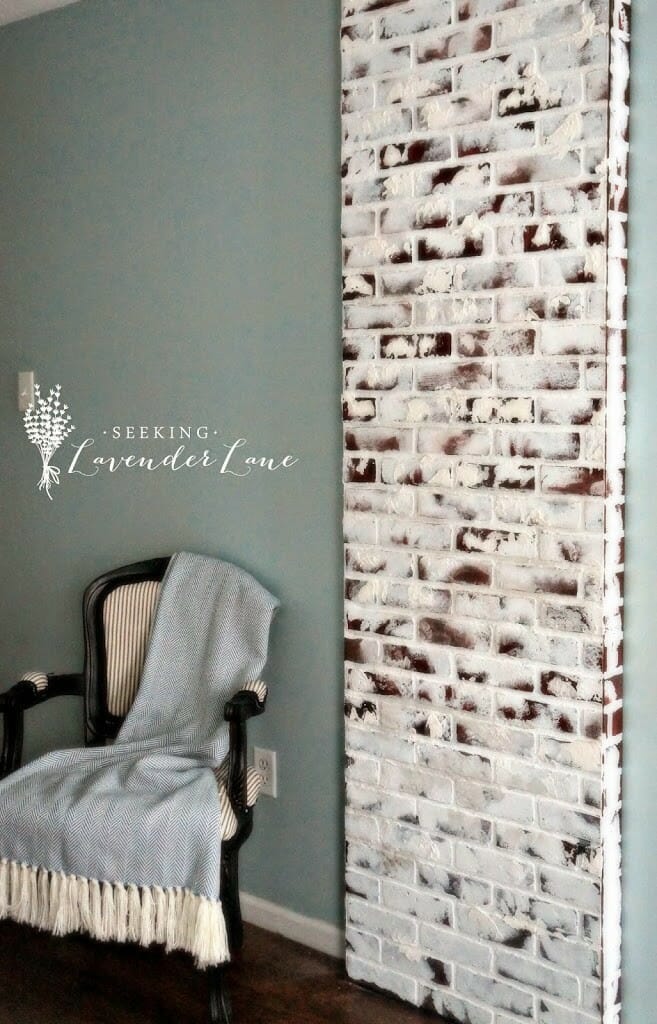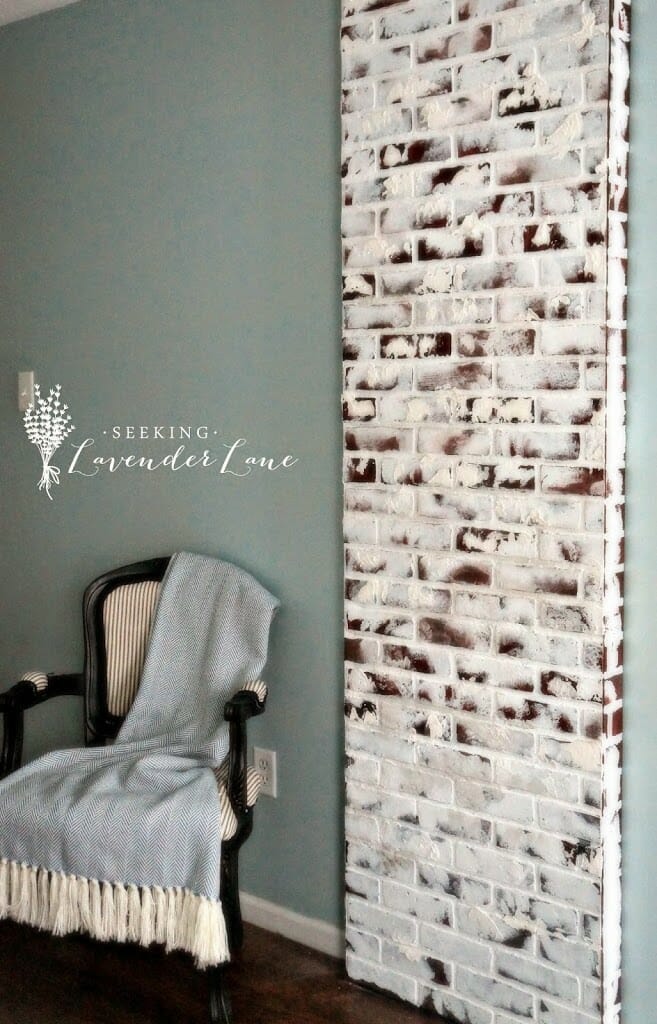 4. Though the Chimney was probably the most quirky of the projects I have done to my home…the DIY fireplace mantel helped bring it all together and create a romantic Feel.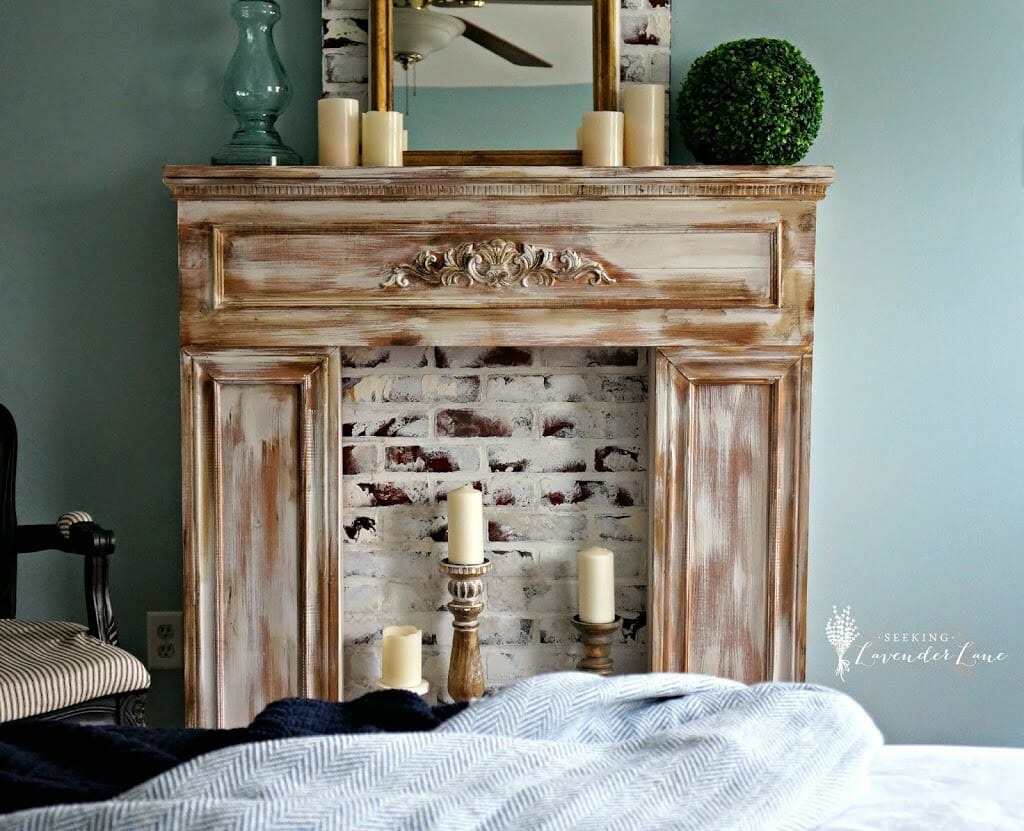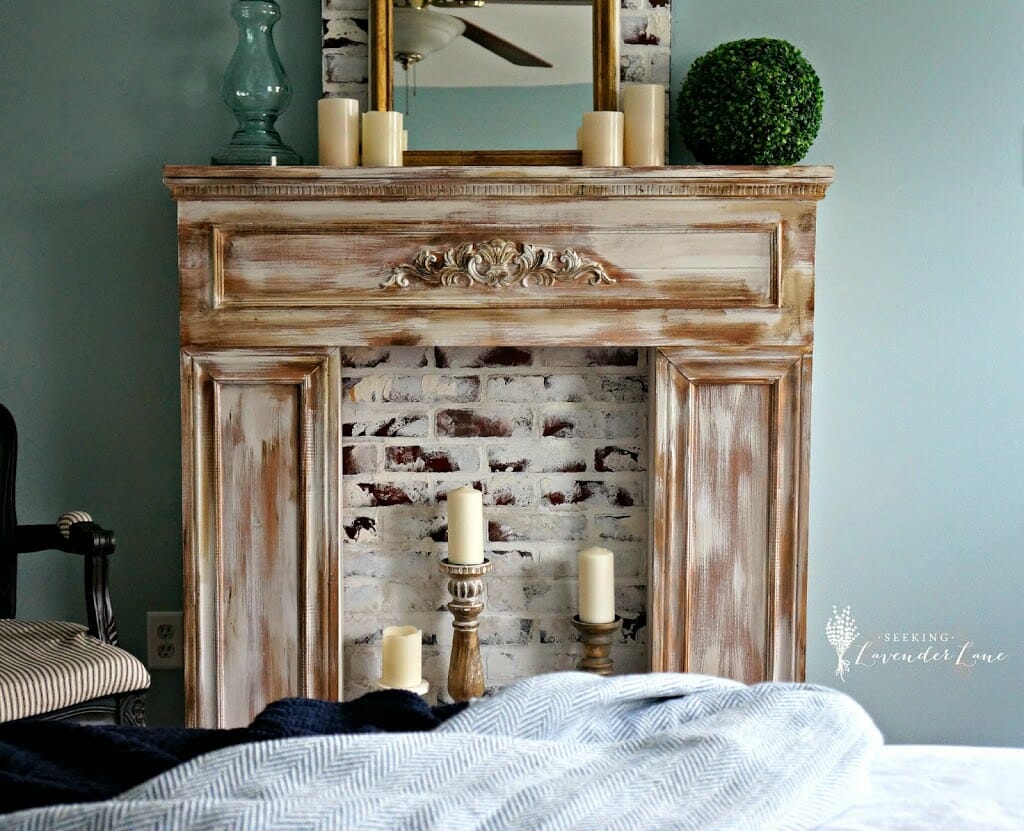 3. As you can tell the room has a vintage rustic feel to it…I was going for an old chateau  Parisian escape…kind of! The room is still a work in progress ( I guess like all master bedrooms) but I love love how much character our DIY Barn Door added to our room.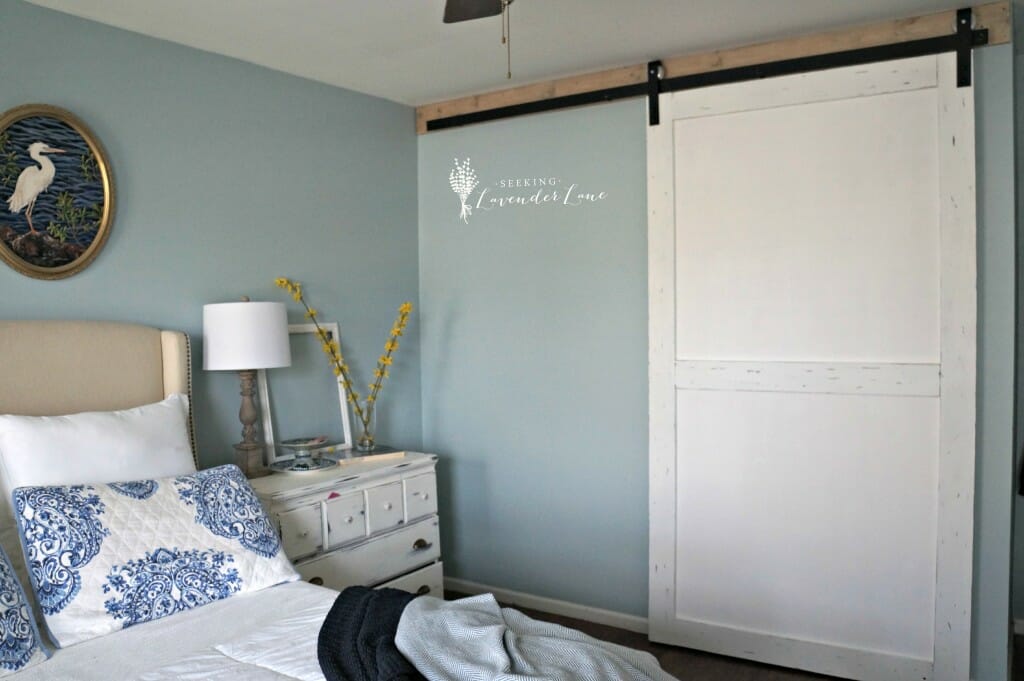 2. Probably the simpler of the projects I've done this year, but one that really brought me some views likes, and comments…my DIY "EAT" sign. It truly added that farmhouse style to my kitchen.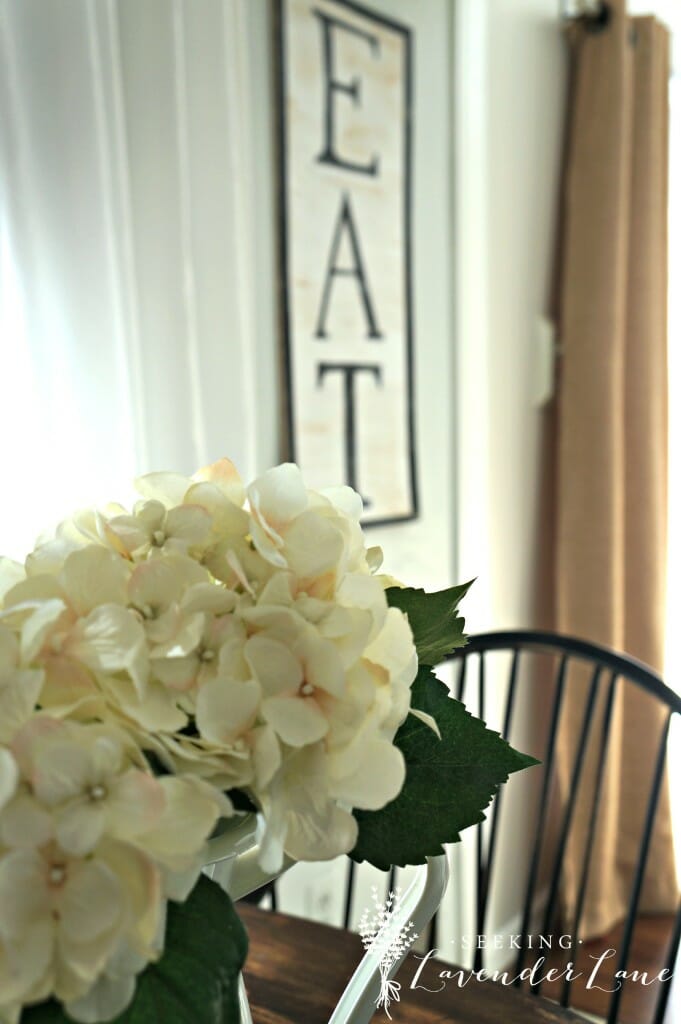 1. and my #1 project this year…with an amazing and humbling response from those on Hometalk, was my Patio Table Makeover. It was another one of those projects that gave us a hard time, but some how we came out with a pretty amazing finished product.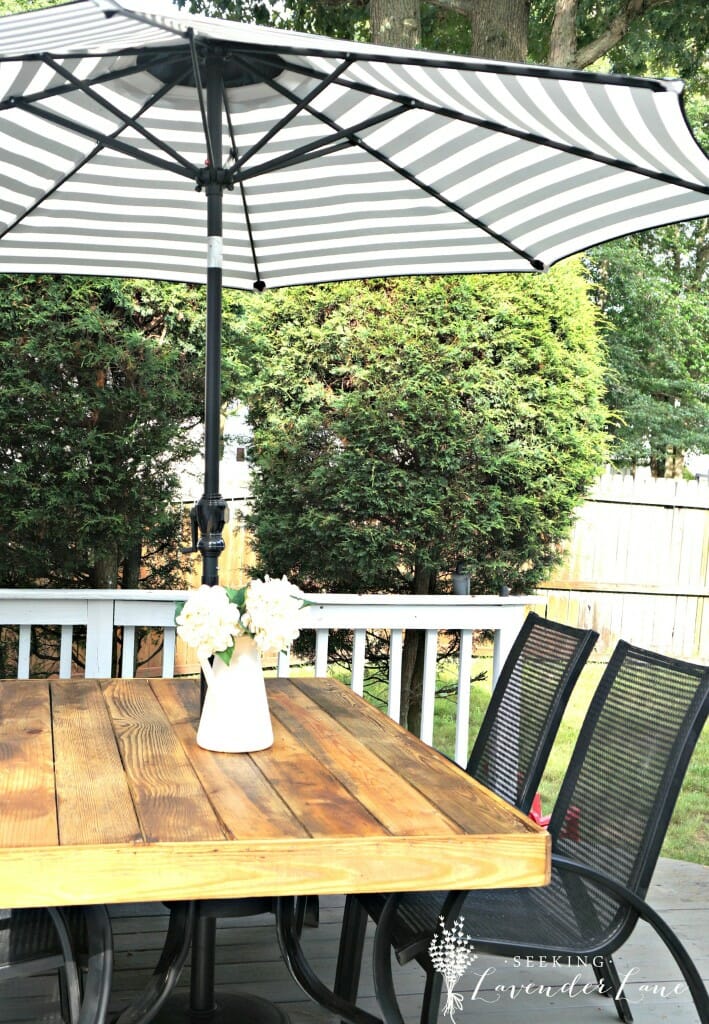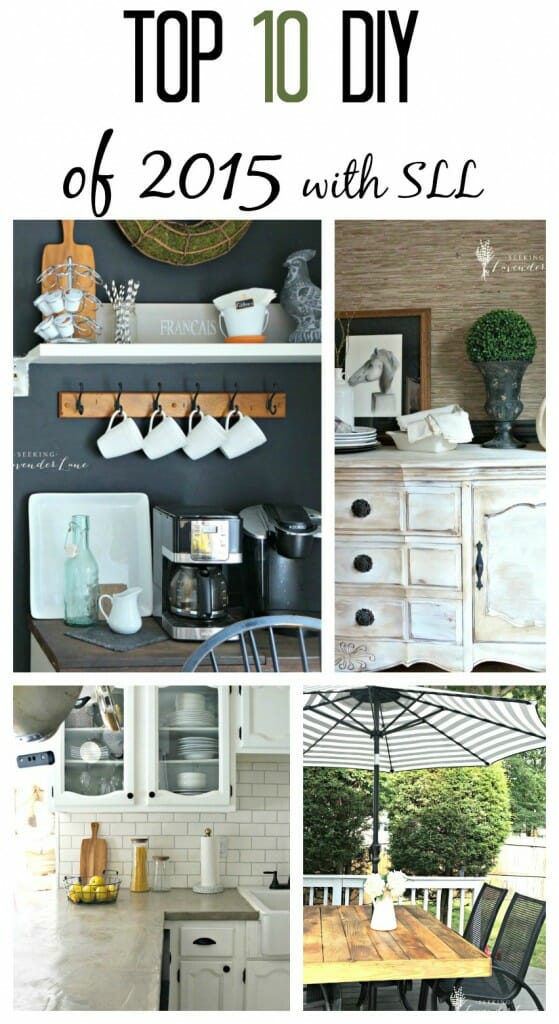 Wow what a year…and this is only 10 projects, there is so many more that we did this year.  I am truly blessed that the Lord has not only gave us a home that we love, but the passion to make our home a beautiful place to live and a very patient husband who will help his wifey with each new idea and project that pops into my little head.
Happy New Year Friends I can't wait to share more with you in 2016 and hopefully grow Seeking Lavender Lane more and more!
Linking with: Savvysouthernstyle.net
(Visited 72 times, 1 visits today)