Spring is officially in the air and Summer is around the corner this means outdoor projects and DIY! woohooo!!!!!!!!! I love getting my hands dirty and getting the front and back yard lookin' pretty. Last year we started some projects and did some painting, but we really did not do too much since it was our very first summer in our home. Of course everything costs money and as you know it truly takes years for your house to really be the home you desire it to be. The outside does sometimes take the back burner since the inside of the home is where you are living and usually the first of the projects are invested inside.
It is just about time to purchase flowers and start entertaining, but I don't want to just stop there. I believe we are going to concentrate mostly in the front yard this year make a few minor changes to the back yard, but wait until next year to do more.
I have made-up quite the to do list including a sketch of how I want the front yard to look. I have to say our current yard is pretty, but lacking my personal taste on it. Mostly still has the look that the previous owners had put into it. Probably the best part is that our house is white (my favorite exterior- and interior- and all around color) and this is for sure easy to work with.
One of the most important design needs that I have is to always add character. Our house can definitely feel very "cookie cutter" in a very "cookie cutter" neighborhood and I for sure want elements to make my home have added character to stand out. I just believe all homes new or old should have layers of warmth and texture and vintage/rustic finishes always bring out extra character.
Here are some plans that I have to do, and hopefully inspire you for your upcoming projects to feel more like a less "cookie cutter" home and one that attracts the eye with perfect added character elements.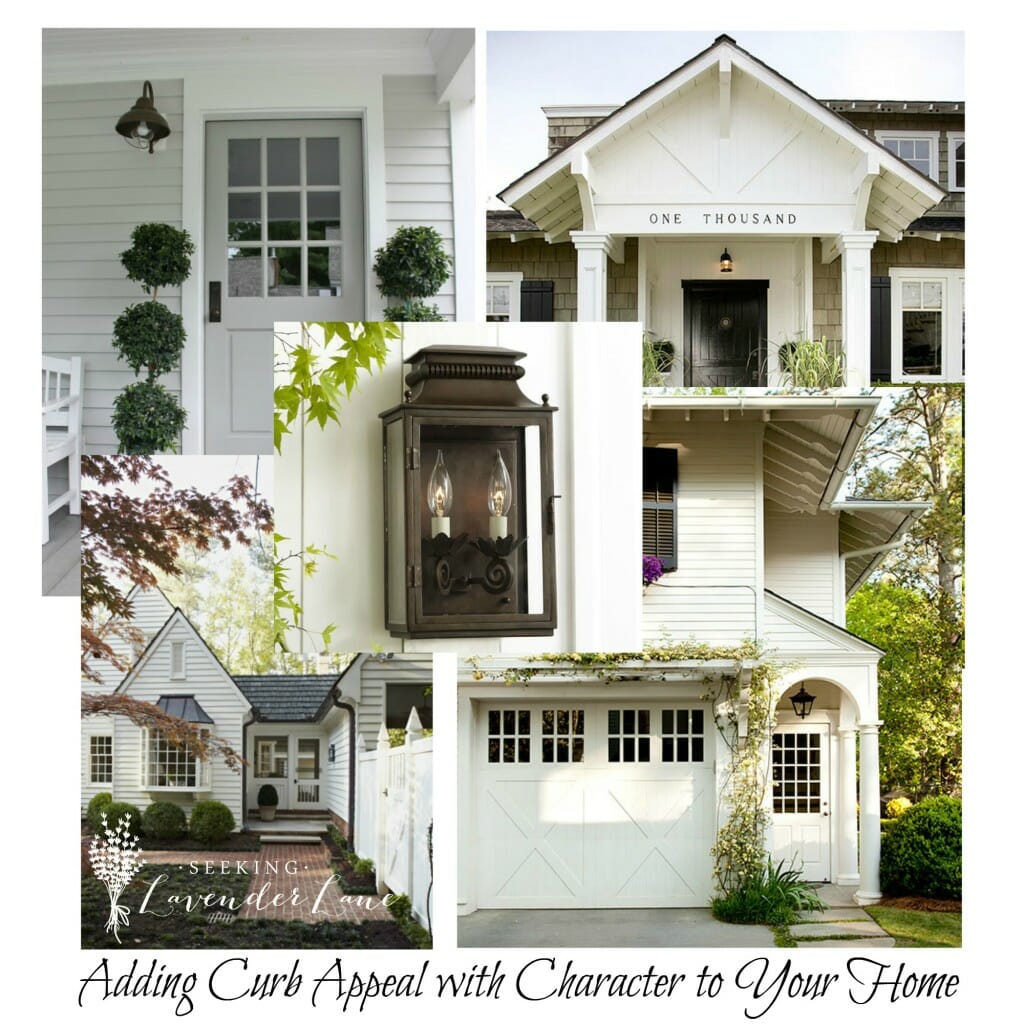 If only these exteriors, were exactly what my home looked like lol
A girl can dream…and can image…and can DIY!
Not just any light fixtures, but light fixtures with character of course. Our current ones are 1980's at it's best. Rusted and with non aesthetic appeal. I myself am torn between a Farmhouse light fixtures or just a really gorgeous lantern, here are a few that I have found while browsing.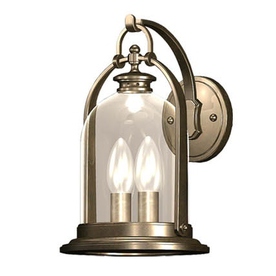 2. Adding a Walkway (preferably in brick)
I love walkways, they create such cute and charming, yet convenience to the front yard. Ours especially has a very strange layout and I absolutely hate walking all the way around to the driveway to get to the side walk. I happen to love brick pathways because they add texture to the front yard, especially if you have no texture or stone accents to your house. Our's is perfect for this reason since it really is a blank slate with just white siding. Here is some inspiration and eye candy with walkways that have character.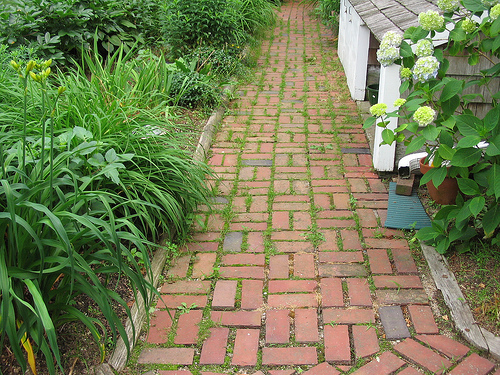 I love how the porch has brick too…I have been trying to convince the hub to do the same to our house (we will see)
Our house number is a single digit. It can definitely look a little boring as just a number on the front of the house. I have been desiring to have it spelled out across the top of the porch in letters. Funny thing…the hubby had thought the same thing (we're so much a like). Any suggestions where I could find these and for my others viewers would be great. Here is some inspiration.
(Visited 1,626 times, 2 visits today)