That's right, you read that right,…Moody paint colors! What do you mean, don't I want to paint everything white? Sure I would love to paint everything white in my house…but I also really enjoy a great deep moody color. I'm especially kean on adding a moody color to an accent wall. Since my house it pretty small, I try to avoid doing dark colors in an entire room…but adding a beautiful dramatic shade sure adds an elegance to a space. I also think it brings some great personality to a room, whether it's a hallway, kitchen, bathroom, or bedroom. Since I am currently updating my son's room and our hallway I decided to add a moody shade to each of these spaces.
Now, these are still not quite the pretty photos yet. The spaces are still in shambles and we have paint cans still hanging around. But I have to say the paint looks beautiful!
First, is the hallway that I updated with Benjamin Moore Kendall Charcoal. It's a color I've been wanting to use for a really long time, and when thinking about updating this space I knew that it would be the perfect color to add that drama that I was looking for. I know they always say  use bright colors in small spaces, but I really love using dark colors to create a dramatic space, even if it's small.
We then assembled our new linen cabinet. Actually, the hubby installed the linen cabinet, I just helped with some glue. But either way it turned out great. I love the added storage and how charming it is in our hallway. If you're looking for an affordable option here's my affiliate link to this cabinet.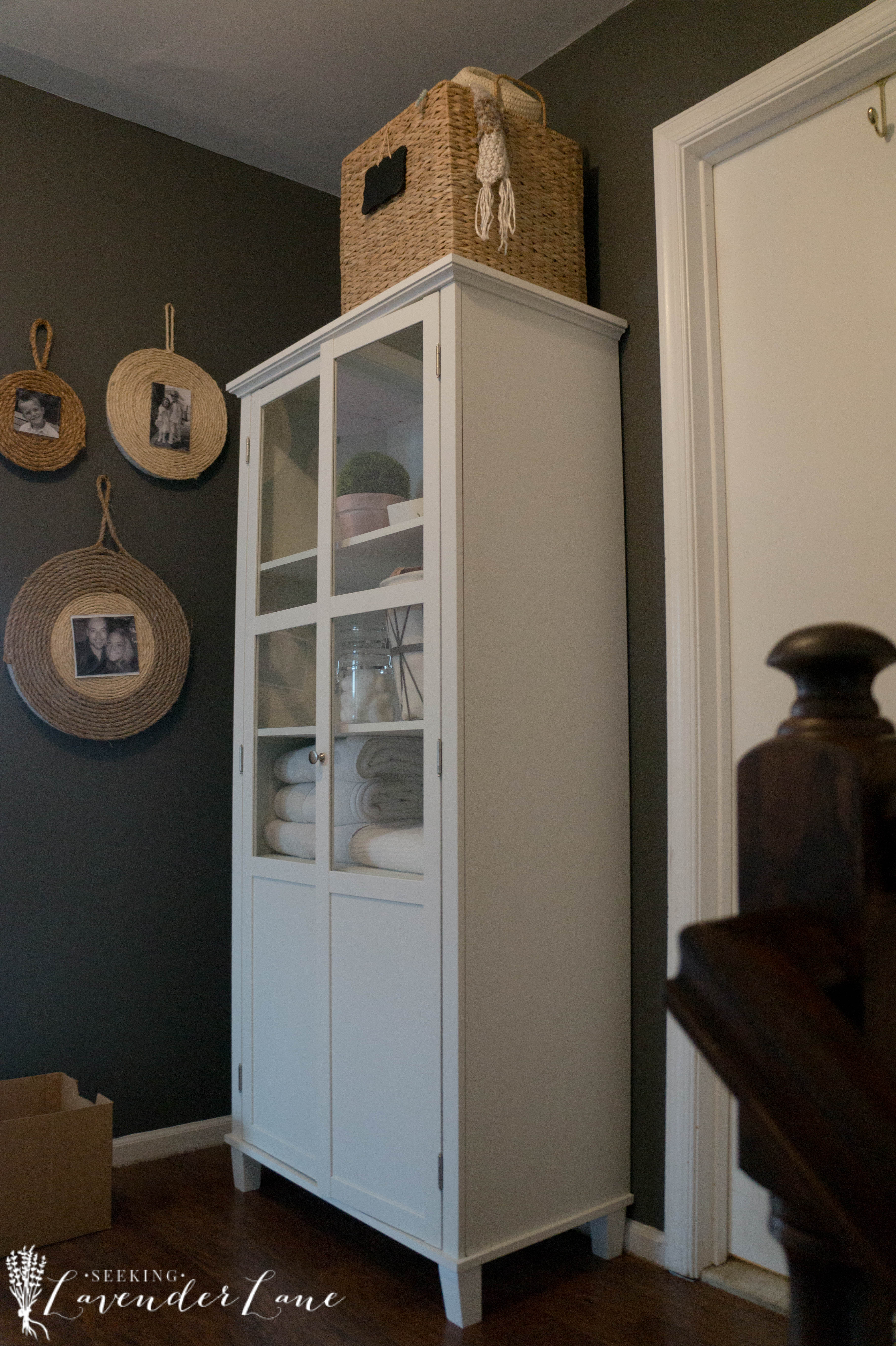 Next, week we will be installing the new doors! I'm really excited for the doors. I was surprised that we received them as quickly as we did. We decided to save money to paint the doors and create the door and chisel our the space for the door hinge. I'm going to be painting the doors using Home Right's paint sprayer to avoid drips on the new doors.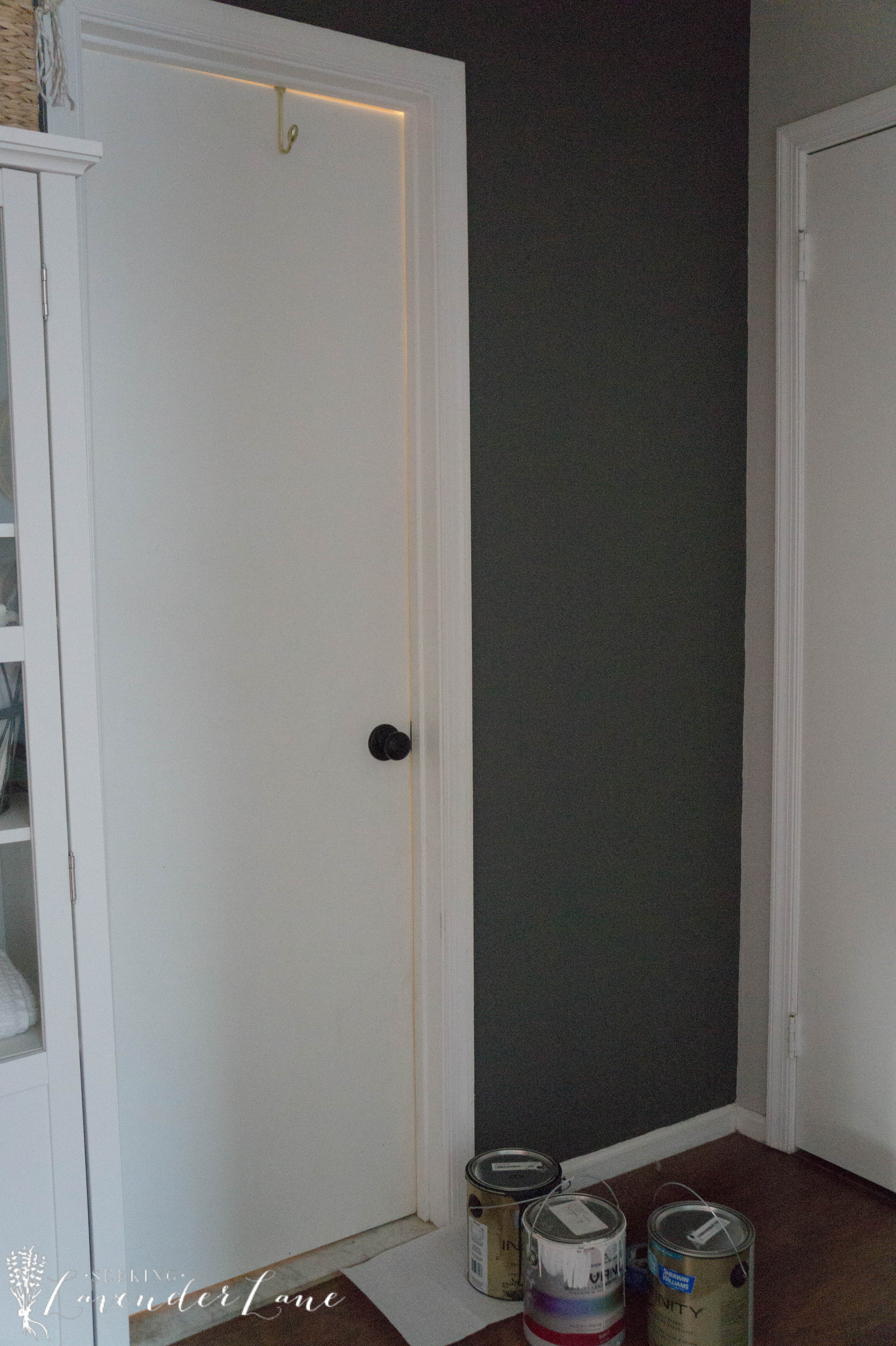 Next, is my sons room. We added this new color called Jasper, but Sherwin Williams HGTV Paint. It made such a dramatic difference to this space. I love the contrast with the gray and how it really adds a masculine sophisticated feel to the space.
We also created this DIY desk to the corner of his room. It still has to be stained and add some decor above the desk.  I received my World Market decor this week as well and just have to add them to the space. Next week, should be more exciting of a post, when I have more to share here.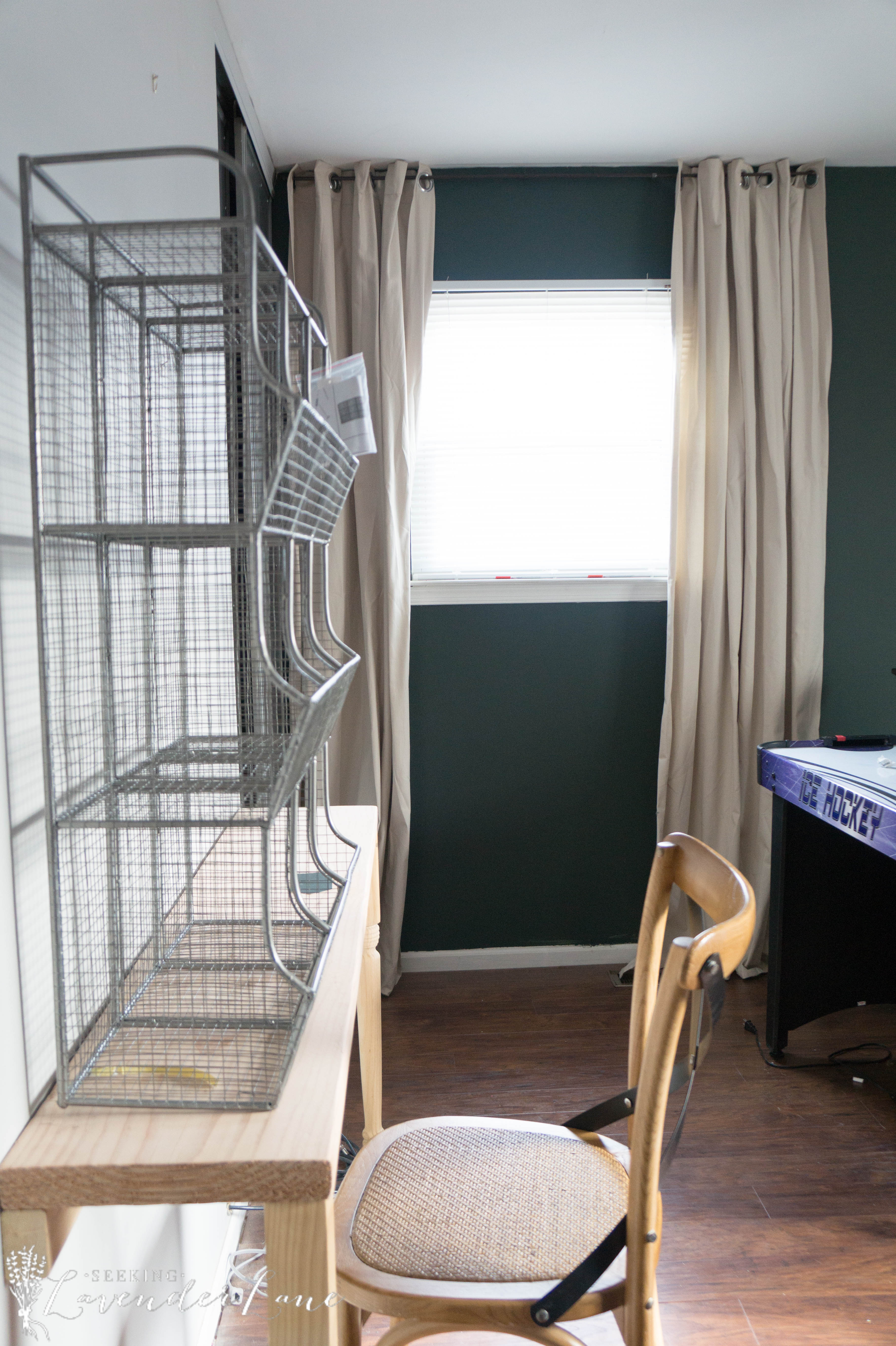 Here's some of the products we bought so far for this space:

Also, I have to thank all the lovely brands that helped make this challenge possible.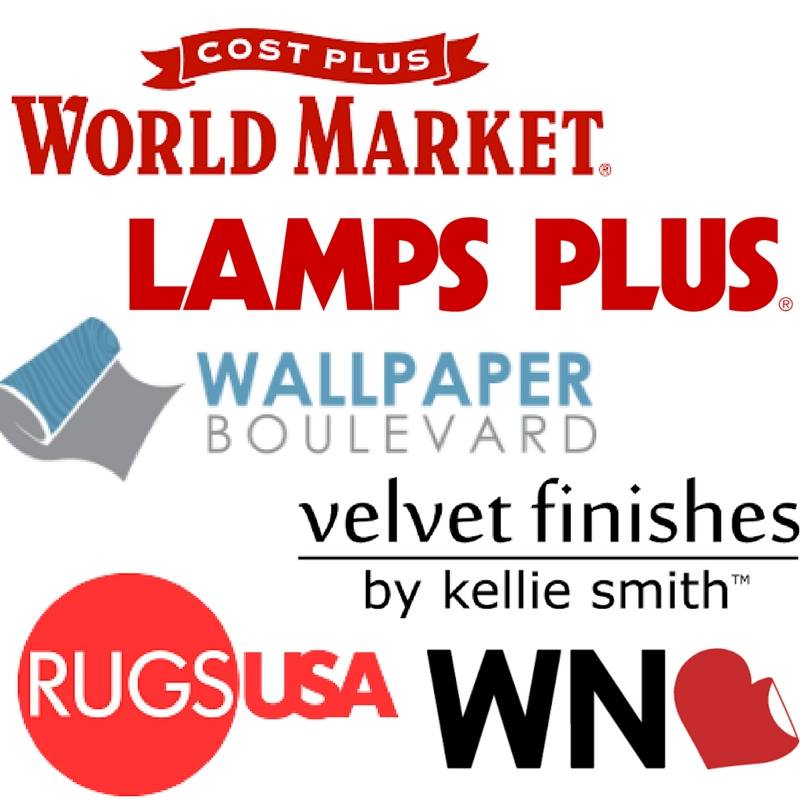 Next week, I should have a lot more done to share with you. For now hop on over at the other lovely ladies pages and see the progress in their New Year Room Refresh.
"
Casa Watkins Living // A Designer At Home // Bigger Than The Three Of Us // Domicile 37 // Fresh Crush // Iris Nacole // Monica Wants It // Pocketful of Posies // Seeking Lavender Lane // Sharon Joyce Interiors // This Is Our Bliss // Up To Date Interiors // Vintage Romance Style

"