This week kicks off two of my blog hop tours. Today I am sharing our dining room decorated for Christmas, and then Thursday I will be back with more house tour photos. Today's tour is hosted by the lovely Chirsty and Amy from 11 Magnolia Lane. I have been such a fan of theirs for years. They have the most amazing homes and styles. This tour is done in a daily loop, but you can see all blog posts on the bottom from the entire week. If you are stopping by from, Home by Heidi…welcome! Heidi's tours and photography always blow me away!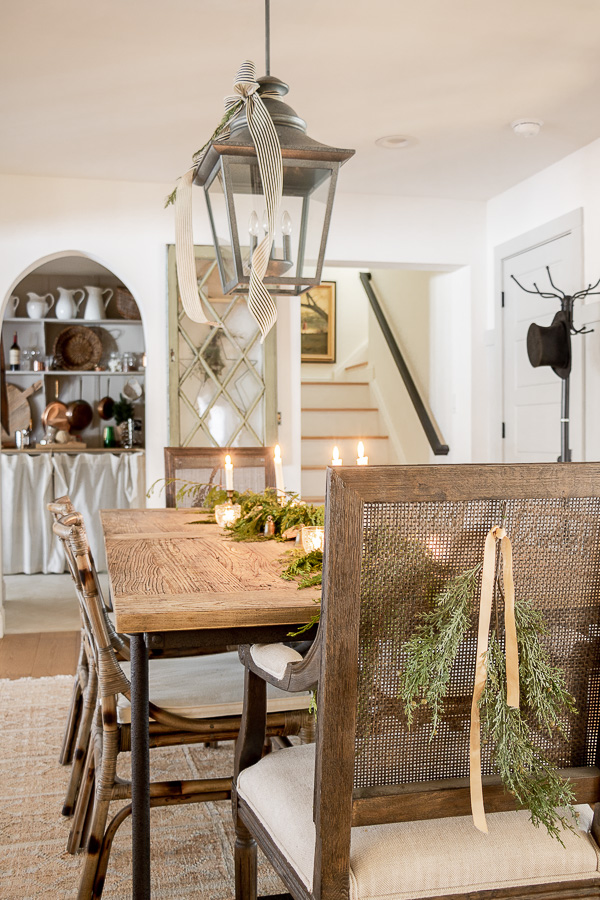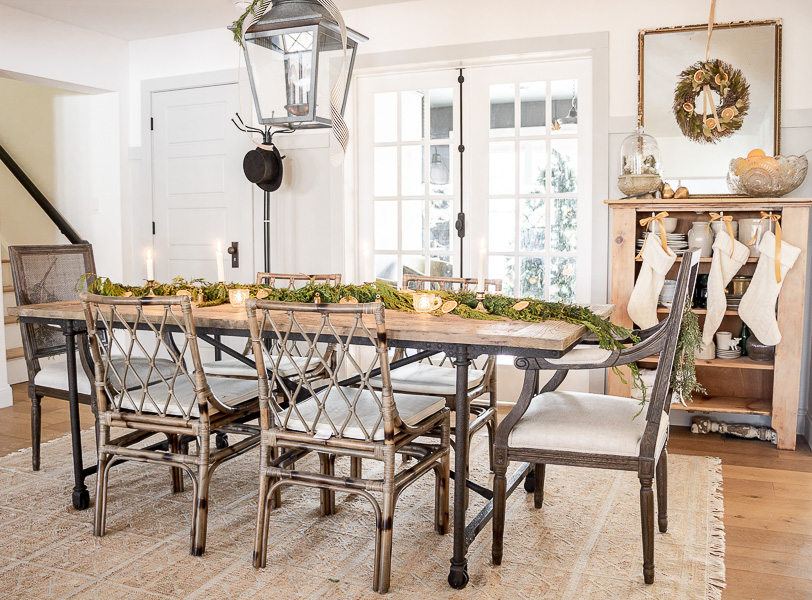 Well, today I thought I would be sharing my entryway, but…one of the items I was waiting on did not arrive until today and with today's cloudy skies and predicted snow, I don't think I will have the right lighting for another day or so. So, I'll have to include that on Thursdays tour…but I am excited to share our simple dining room all decorated.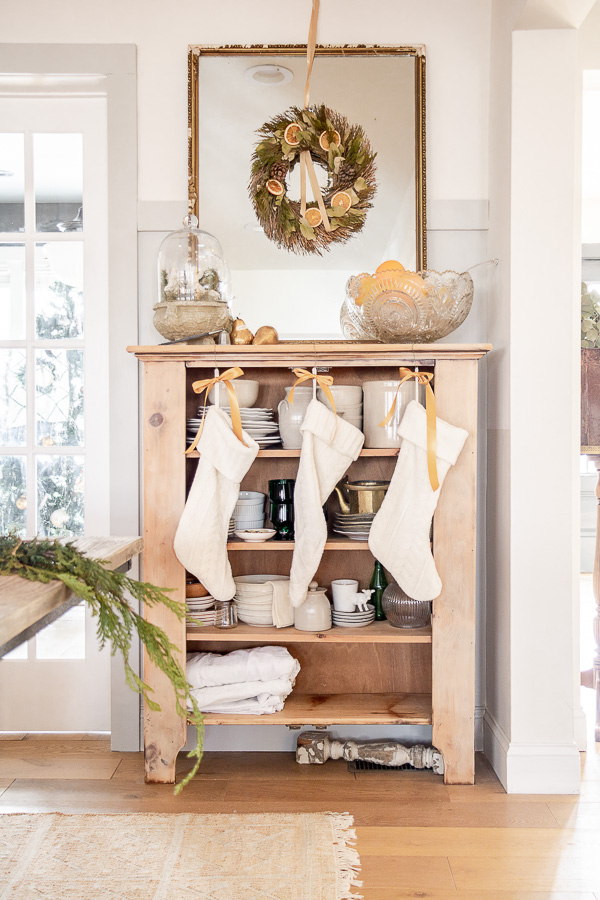 What I really wanted for this space, was real everything! Real garland, real oranges, real candles, and even a real tree. The dining room is an open space to our family room, kitchen, and pantry…so I chose to keep things simple and not too crowded. I am thinking maybe as we get closer to Christmas I may do a pretty floral centerpiece…but for everyday a simple garland, candles, and vintage items seem to be just right in the space.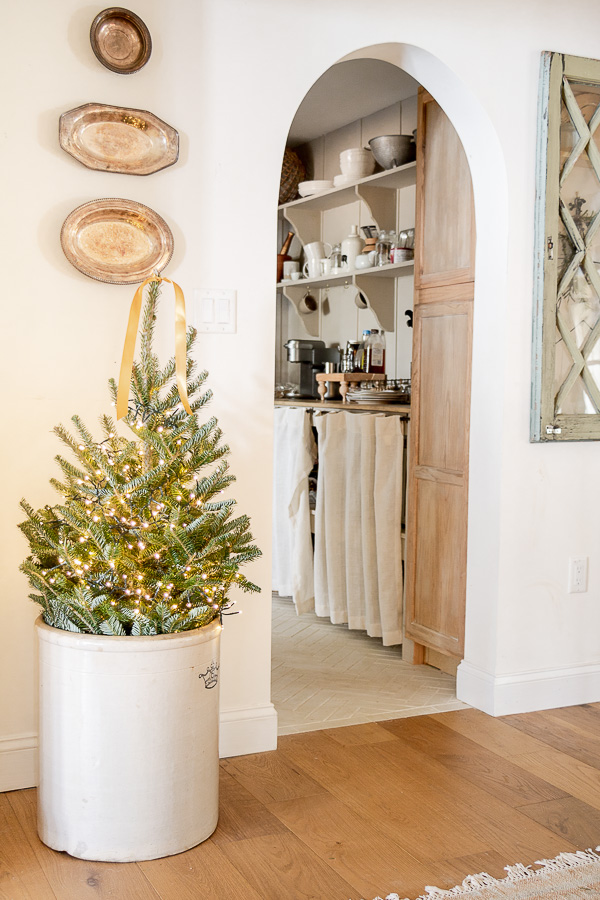 I dried some oranges in my oven on low at 200 degrees for about 2-3 hours. I added these to both the garland on the table and the wreath on the mirror. Bows are another item that I am all about this year. Simple ribbon hanging from stockings, and touches of greenery on the back side of the end chairs. I even included one large bow on the lantern because it was feeling left out. Some of my favorite finds for this season was the vintage punch bowl (yes I am definitely going to be using for entertaining this year) and the nativity that I used some items I had on hand, you can see tutorial here for that. Let's not forget the amazing crock with that Christmas tree…I scored that at my last flea market for the season last month for $35!!!! I know I'm still not over it!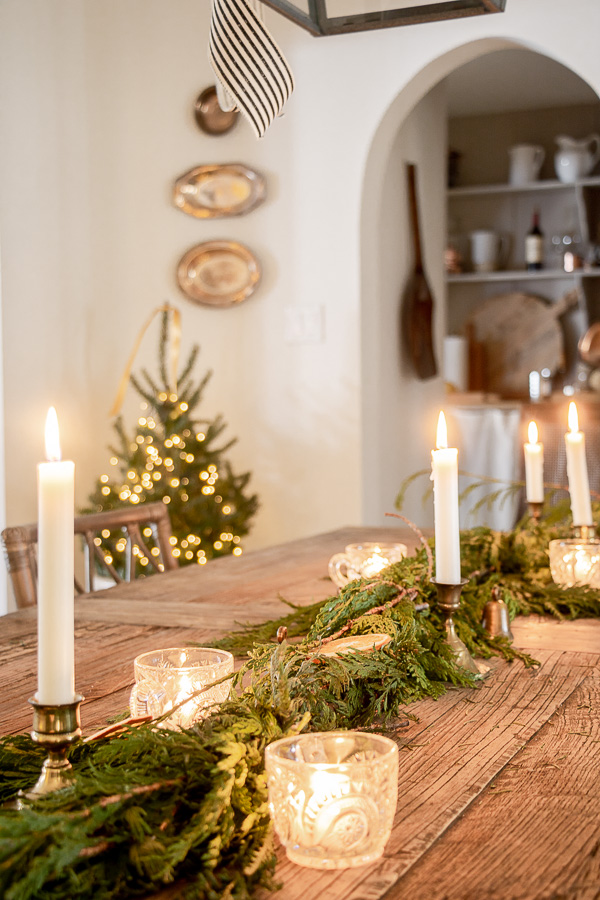 I just love all the touches of that French simplicity and I am calling this Christmas a little French a little Victorian…what do you think? Oh and our elf decided to photo bomb my picture ; )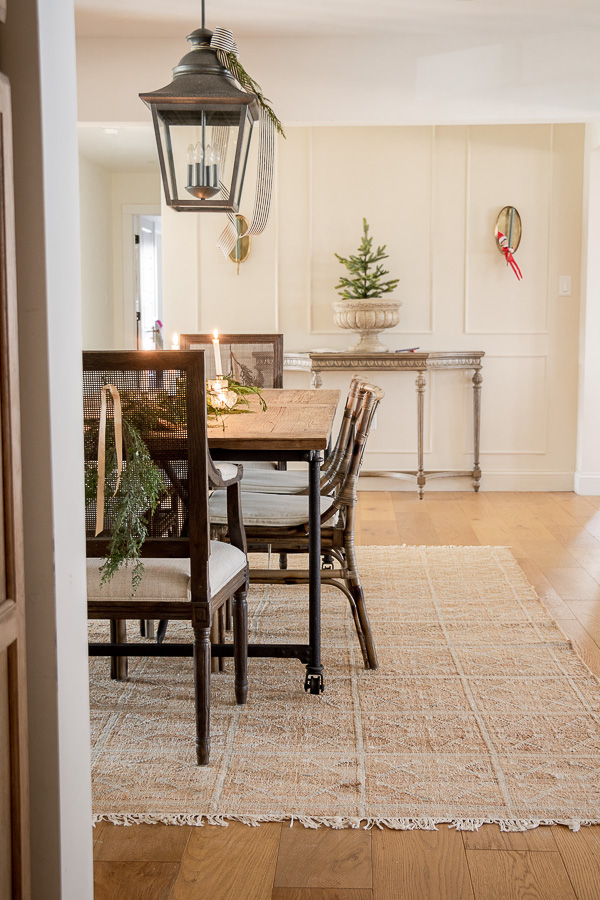 Next up on the tour is the lovely Amy at 11 Magnolia Lane. I can't wait to take peek at her decor and then stop by all the other amazing tours this week.
Monday, December 2nd (Front Porch/Outdoor Spaces)
Cyndy at The Creativity Exchange
|
Julie at Less-Than-Perfect Life of Bliss
|
Annie at Most Lovely Things
|
Heather at Southern State of Mind
|
Sara at Sincerely Sara D
|
Rhoda at Southern Hospitality
Tuesday, December 3rd (Entries/Dining Rooms)
Amy at 11 Magnolia Lane
|
Tammy at Pink Peppermint Design
|
Tam at Citrine Living
|
Cindy at Rough Luxe Lifestyle
|
Heidi at Home by Heidi
|
Deb at Seeking Lavender Lane
Wednesday, December 4th (Living Rooms/Dens)
Marty at A Stroll Thru Life
|
Heather at Setting for Four
|
Jen at Stylehouse Interiors
|
Rachael at This is Our Bliss
|
Amanda at Dixie Delights
|
Paige at The Pink Clutch
Thursday, December 5th (Kitchens, Laundry Rooms, Misc Spaces)
Summer at Summer Adams
|
Heather at Setting for Four
|
Andrea at Life on Cedar Lane
|
Emily at Eleven Gables
|
Laura at Duke Manor Farm
|
Amy at 11 Magnolia Lane
Friday, December 6th (Bedrooms)
Christy at 11 Magnolia Lane
|
Jenny at Evolution of Style
|
Heather at The Heathered Nest
|
Shand at Quarters One
|
Amanda at Sincerely Marie Designs
|
Christy at Our Southern Home
(Visited 2,748 times, 1 visits today)