I had no plans on writing a blog post about this, but then…
When you find something that you love so much, you just want to talk about it! I have multiple vintage tapestries in my house and have found many that I have bought and sold. I LOVE the look of a vintage tapestry and I've been collecting them for a couple years now.
When we moved into the Mountain Chateau I knew an antique tapestry would be the perfect addition to our home. I had searched but most of the time they could be very expensive. I mean VERRRRYYY expensive! Especially the true antique oversized French tapestries I've been hunting for.
But…I say never give up, I finally found the perfect one! The price was still a bit of a splurge for me but sometimes there are pieces you just can't pass on especially when its a perfect find for a perfect spot in your home. I'm sure we've all been there! When you are a collector of vintage that's the good and bad about it. Most items are one of a kind and you either feel like you hit the jackpot or need to do whatever it takes to get that one of a kind-can't pass up-find!
Here are few amazing interiors I've been inspired by that use tapestries in their designs.
Antique Tapestry Inspiration
The tapestry and terracotta…oh my!
I love the simple lines in this room and bright space paired with this moody oversized antique tapestry.
The tapestry paired with the table is fabulous
What dreams are made of tapestry!
For me its the rich colors paired with the antique furniture pieces.
I can go on and on and share more amazing tapestries styled in an amazing spaces, but…I can't wait to share the one we just got! Here she is….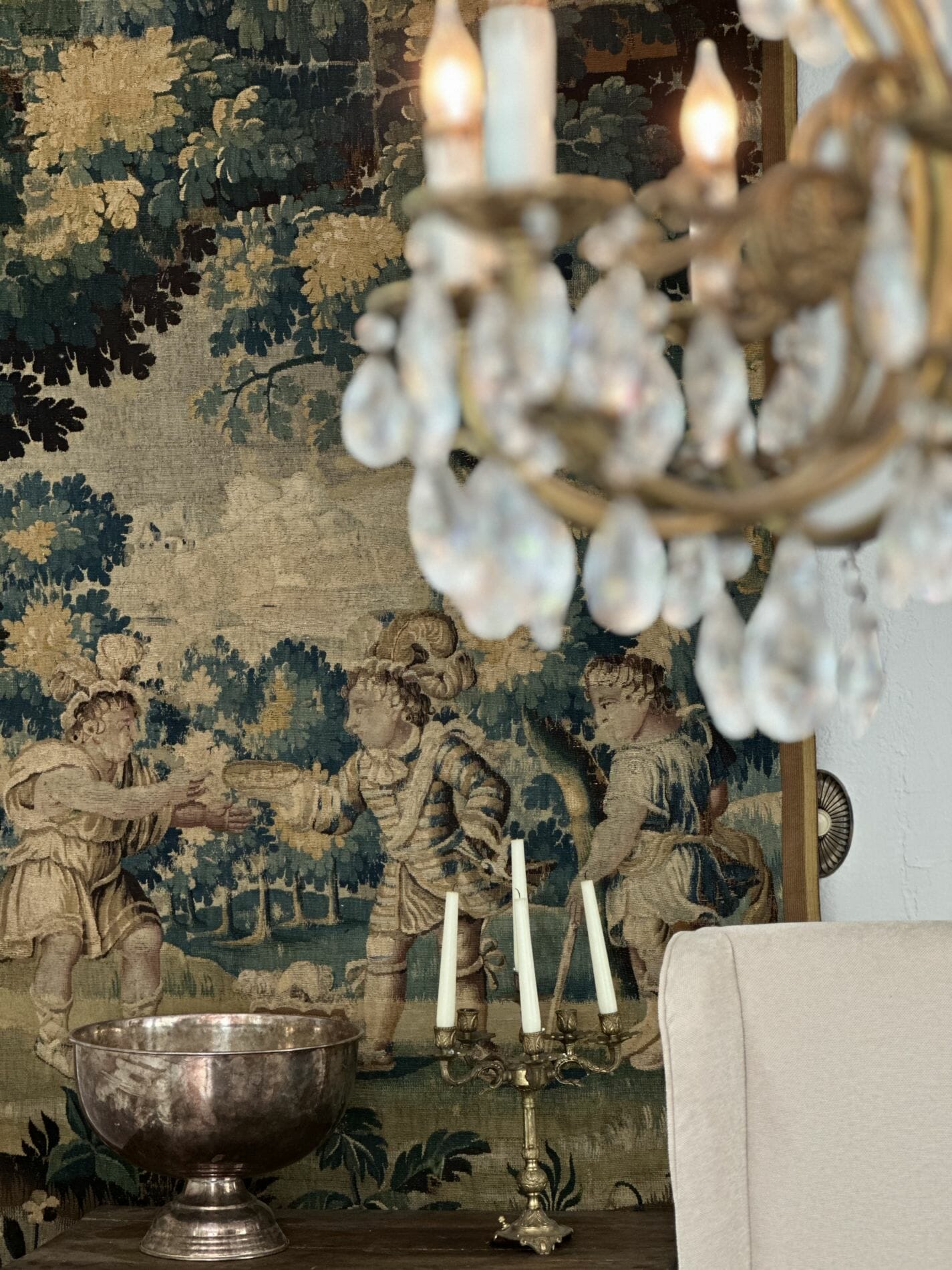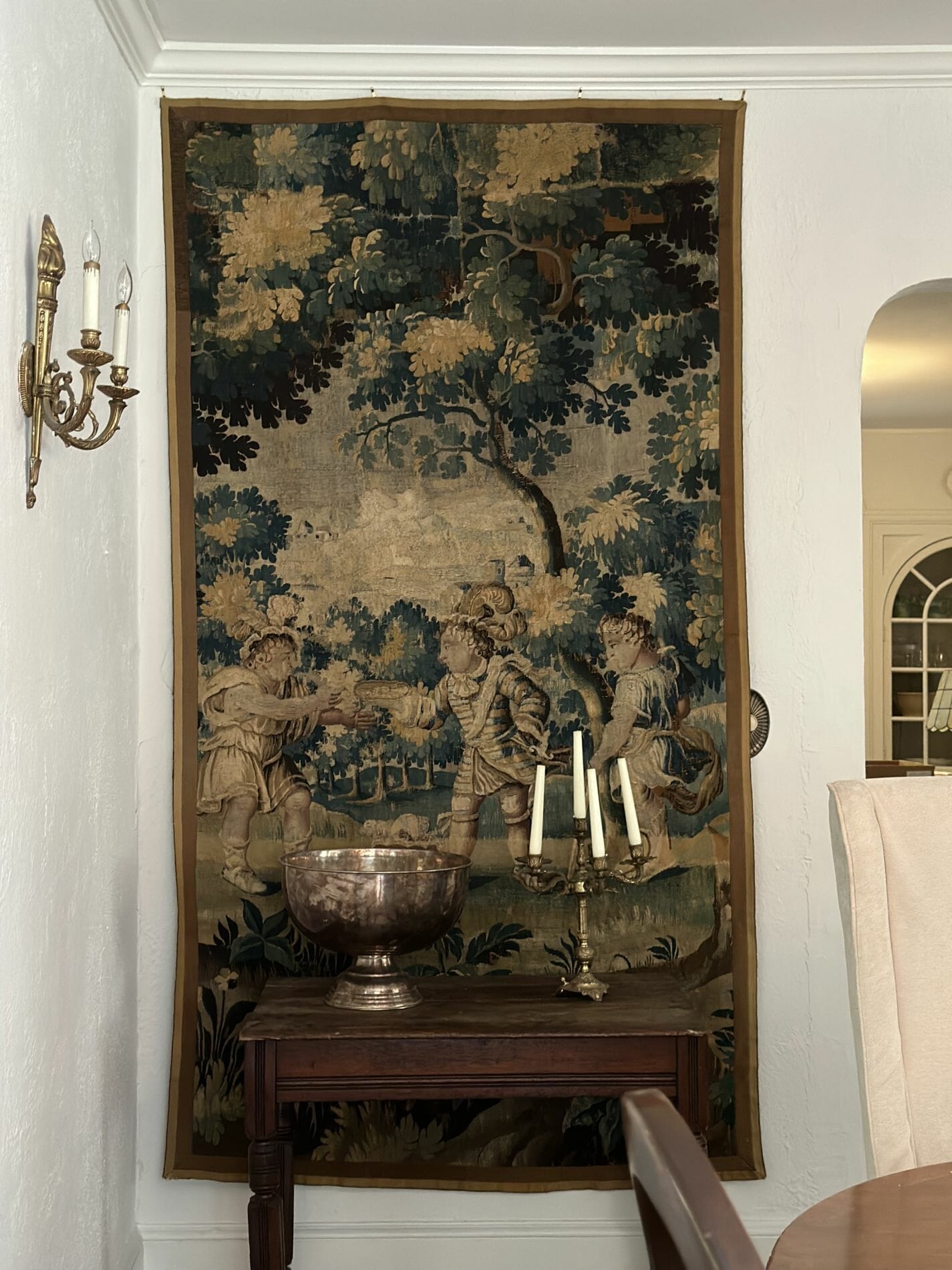 Get the LOOK!
I've added both high end and lower end tapestries to get the look! Of course to achieve the true authentic antique look those are always a splurge so depending where you are with your budget and look…I provided both below!