Hello 70 degree weather! Another gorgeous day here in Jersey…love seeing the sun out, especially after this very cold winter. Is it just me, or do you wake up differently when the sun is out? I feel ready to go when that sun is peaking through my blinds. Unfortunately, in about two and a half hours I will be in work missing out on this day, but enjoying it while I can. One of my favorite sunny spots in my house is my Kitchen. Not only is it bright from the sun, but with my white cabinets it creates an even more cheerful space. Here is a post on my kitchen I did last year.
One of my favorite new projects that brightened up this cottage/farmhouse style kitchen is my "EAT" sign. I shared about a month ago a sneak peak at my sign on my post 5 Ways to add DIY Decor to your Wall. Such an easy project that cost me ZERO dollars!!! Every material I needed for this project I had sitting in my garage…I knew the hubby would be happy about that : )
Materials:
Scrap Wood
White Paint
Black Paint
DIY stencils
Annie Sloan Dark Wax (I know I use this on everything)
I don't know about you, but being a DIYer we have so much scrap wood sitting in our garage. Days that I get that itch to create but no money to spend, I usually scramble through all the "extra" materials in our garage to find something to spark my creativity. Well, in this case I had the perfect flat thin piece of wood (not even sure what project this came from) and decided to paint it white and make a sign to fill this big empty wall in my Kitchen that of course needed a vintage "EAT" sign. Once the paint was dry I created stencils using my paper and drawing out letters. Unfortunately, my printer did not work with my new computer so I could not depend on printing out letters. I would definitely recommend that for a more accurate letter. Luckily, mine turned out pretty good, but I would have preferred printing them still.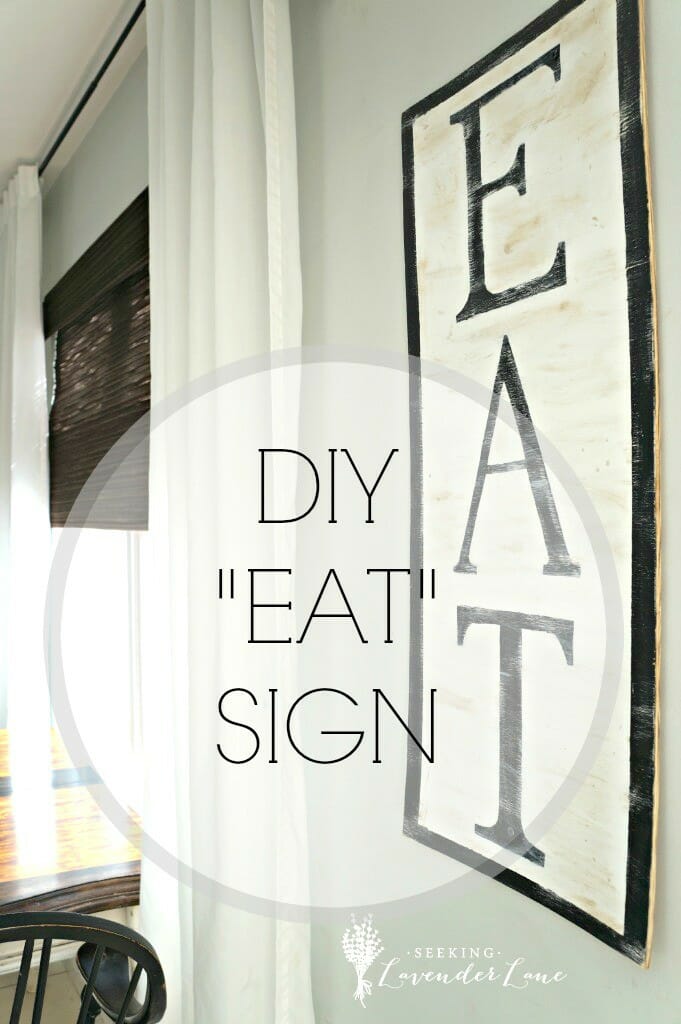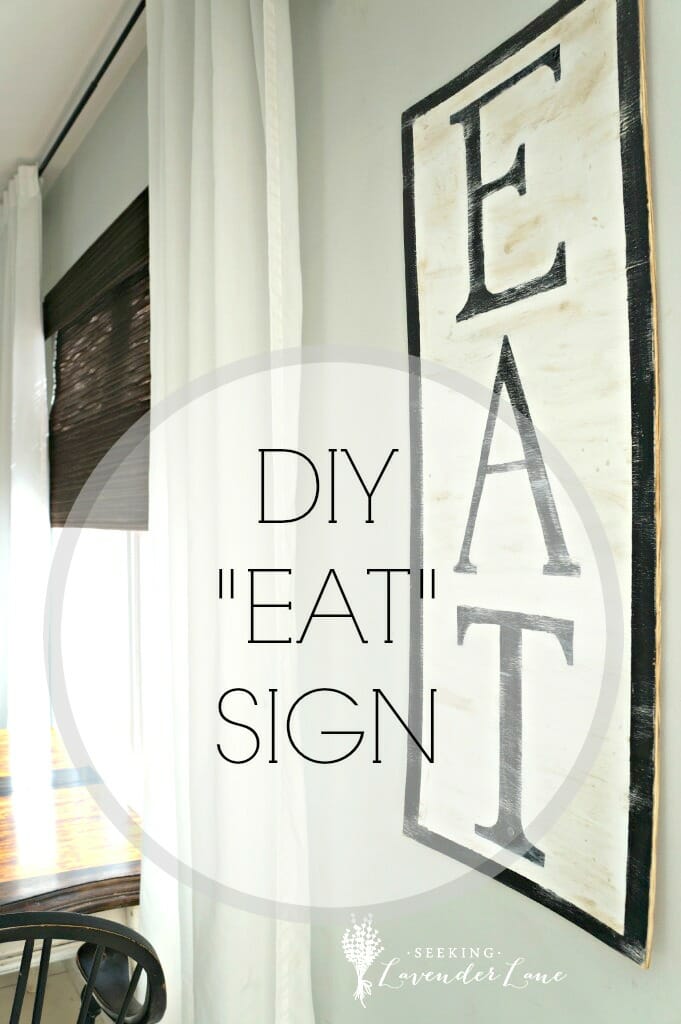 I cut my letter out taped the stencil to my board and painted the  cut-out black. Once everything is dry remove stencil and sand around wavy edges. To achieve a boarder I used painters tape and painted the edge black as well to match. Lastly, remove tape and lightly go over sign with dark wax to achieve a more "vintage" feel. Don't be afraid to bang up the board a bit with a hammer and nails to achieve that thrifty find.
So simple to create and being that it cost nothing, I love how perfect it finishes the blank wall in my farm-house kitchen.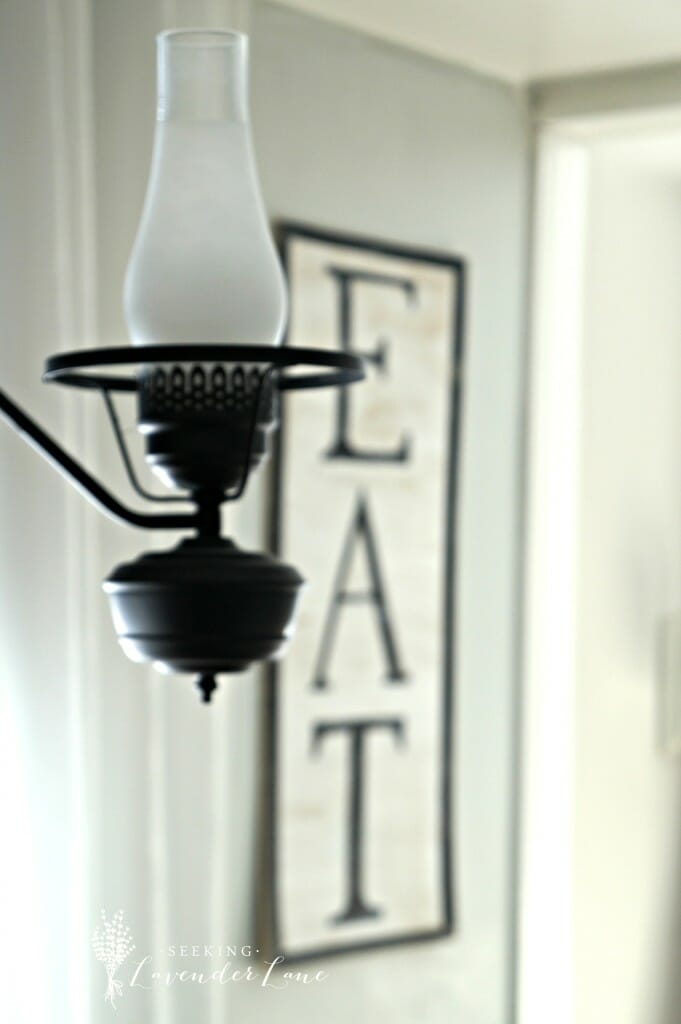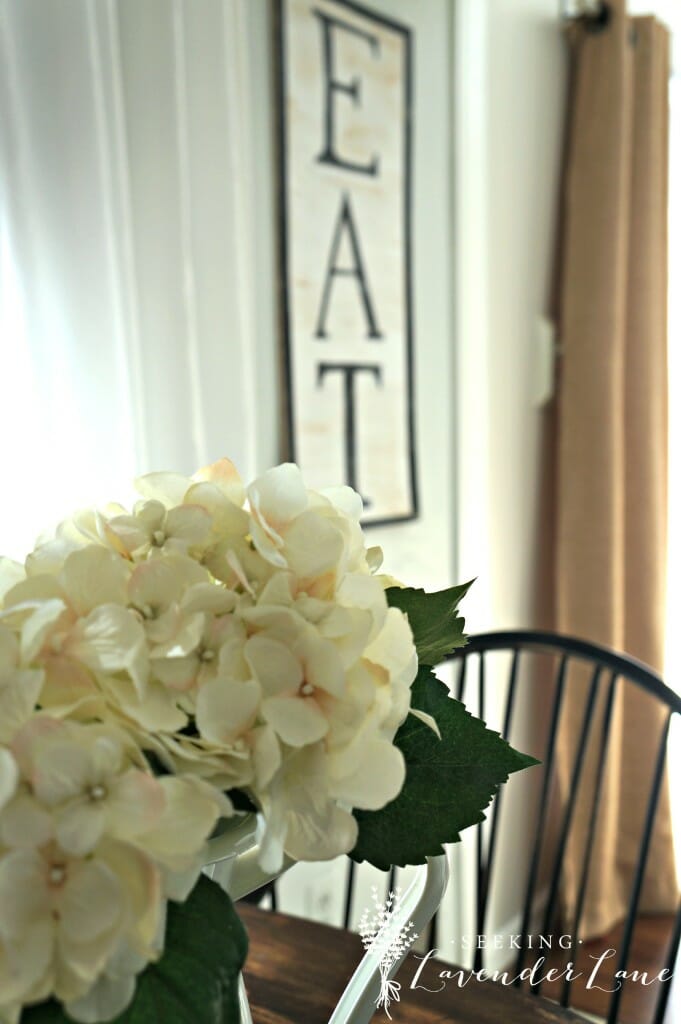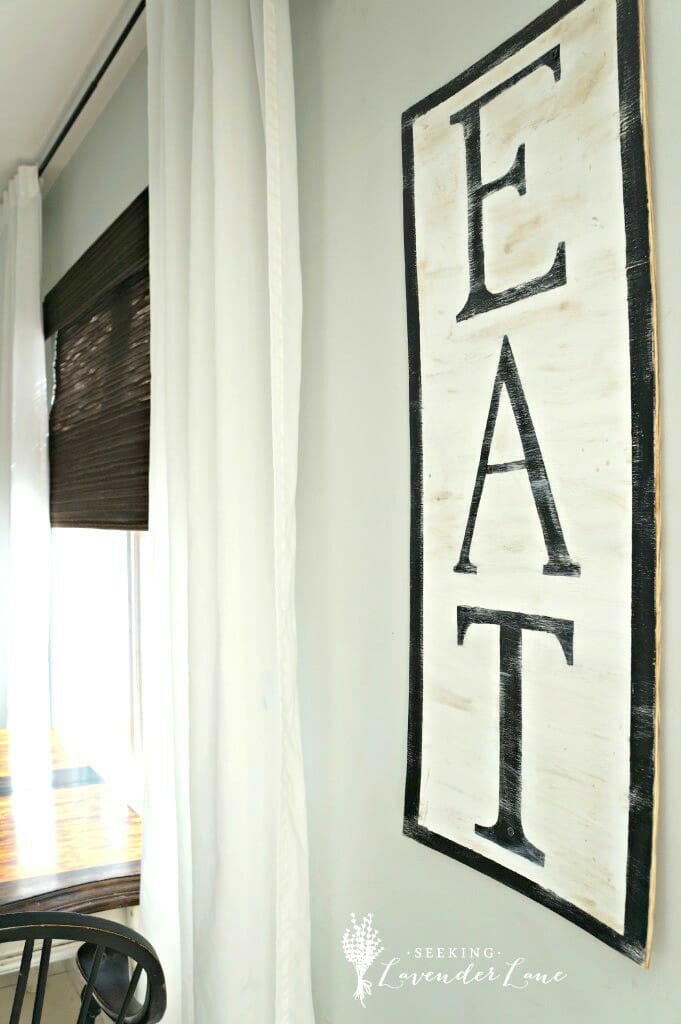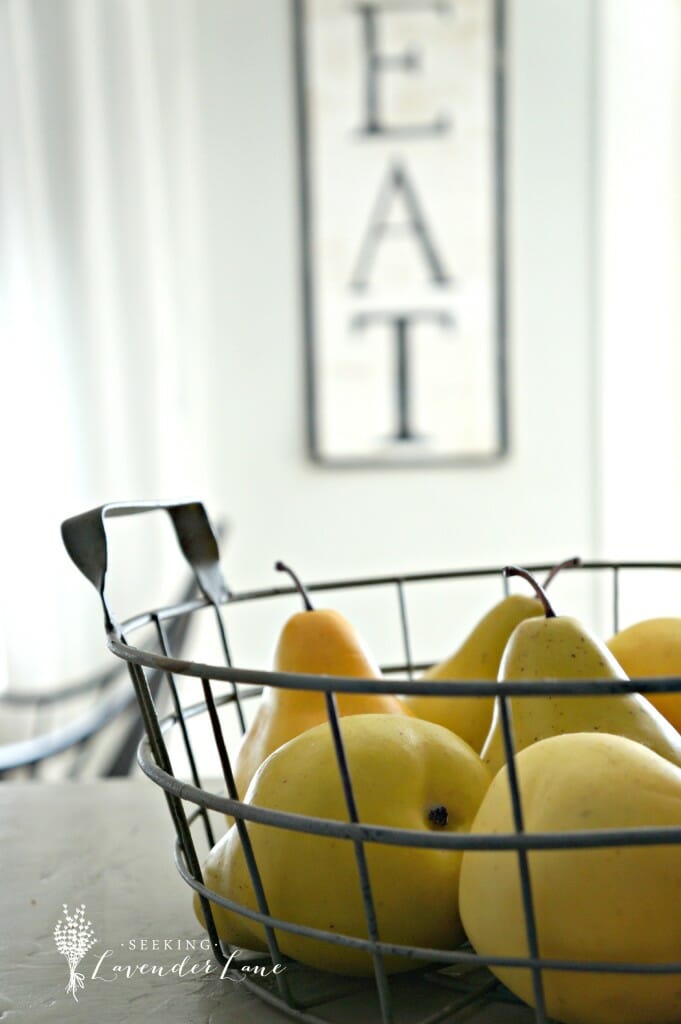 Have a great Day everyone I am so glad you stopped by!
PLEASE STAY A WHILE
DIY "WASH" Sign for Kids Bathroom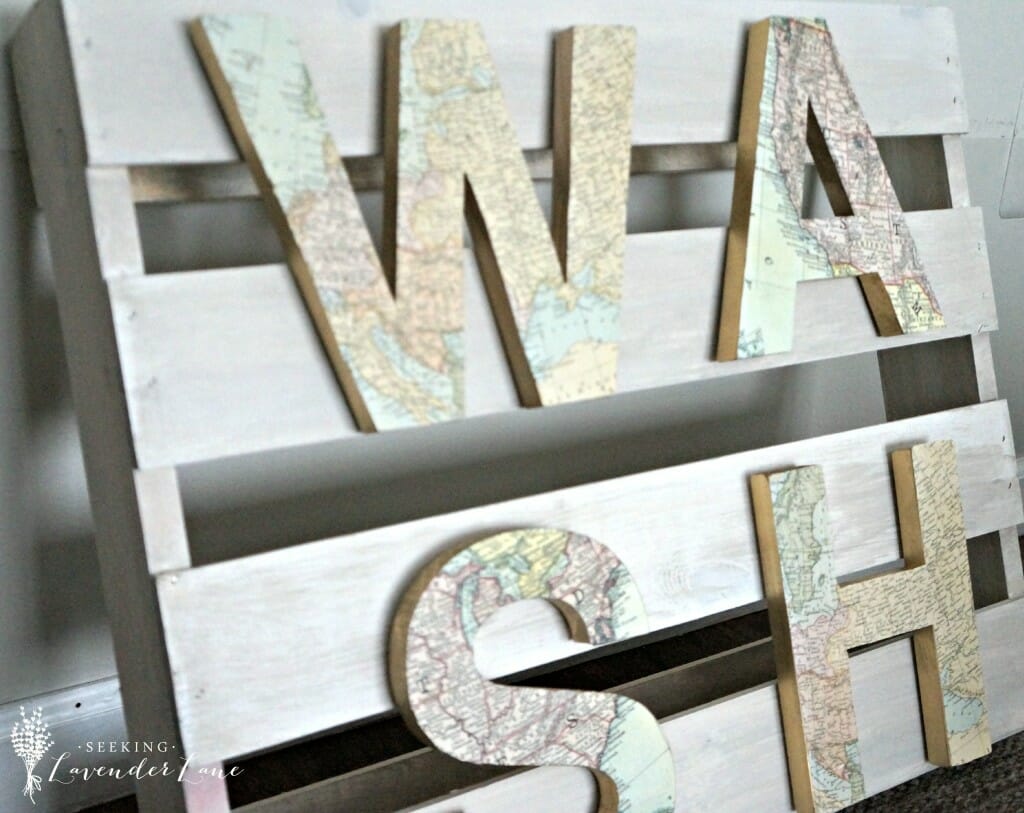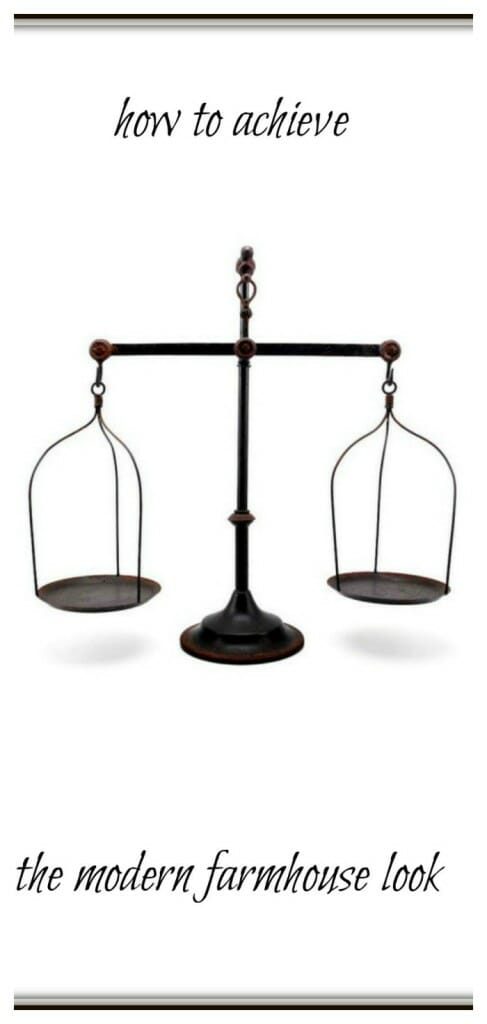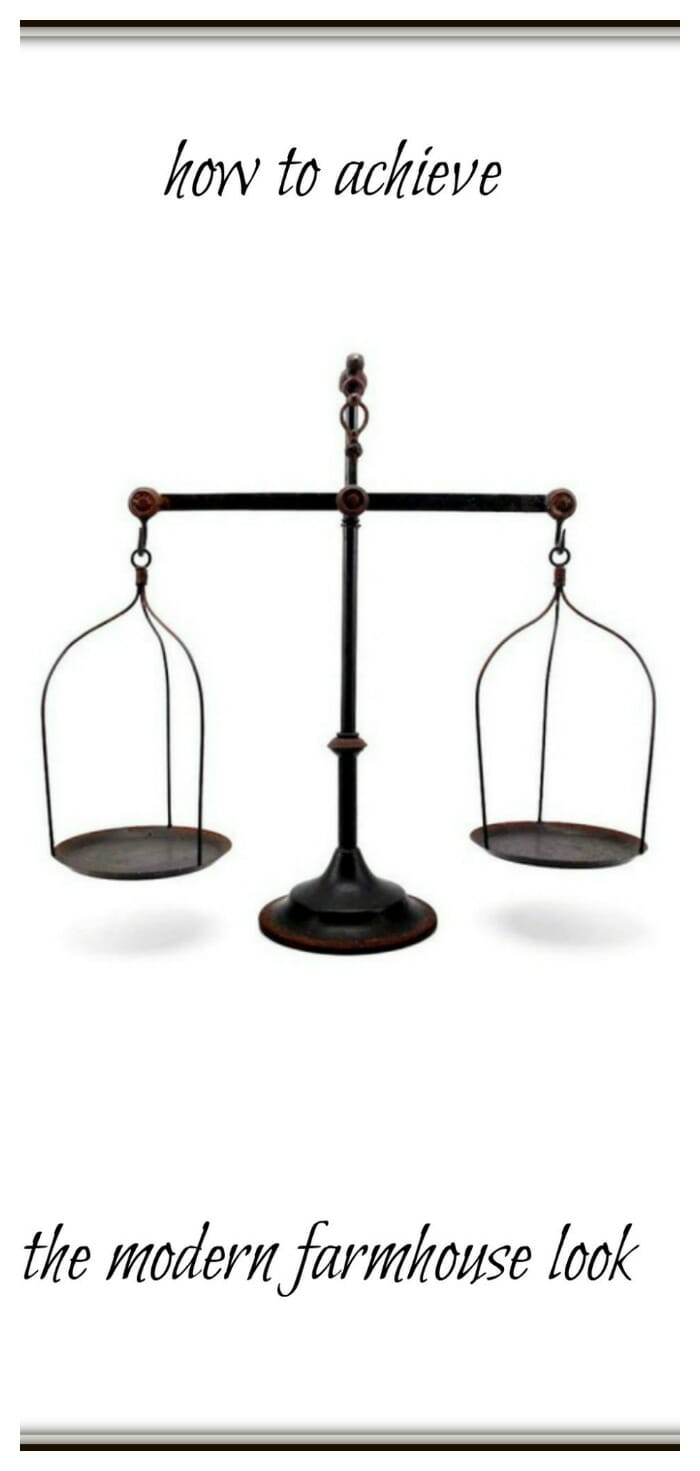 How to Achieve the Modern Farmhouse Look
(Visited 3,401 times, 2 visits today)