I have been coming up with different ways to create a a "WASH" sign for my kids for a few months now. Their bathroom was a low-low budget project and has been painted and mostly finished for more than a year. The one thing it is lacking is some wall decor. Since no one ever really goes in this bathroom I have not really been in a rush to add anything, but now with the itch to finish decorating the blank walls in my house, I had to come up with something.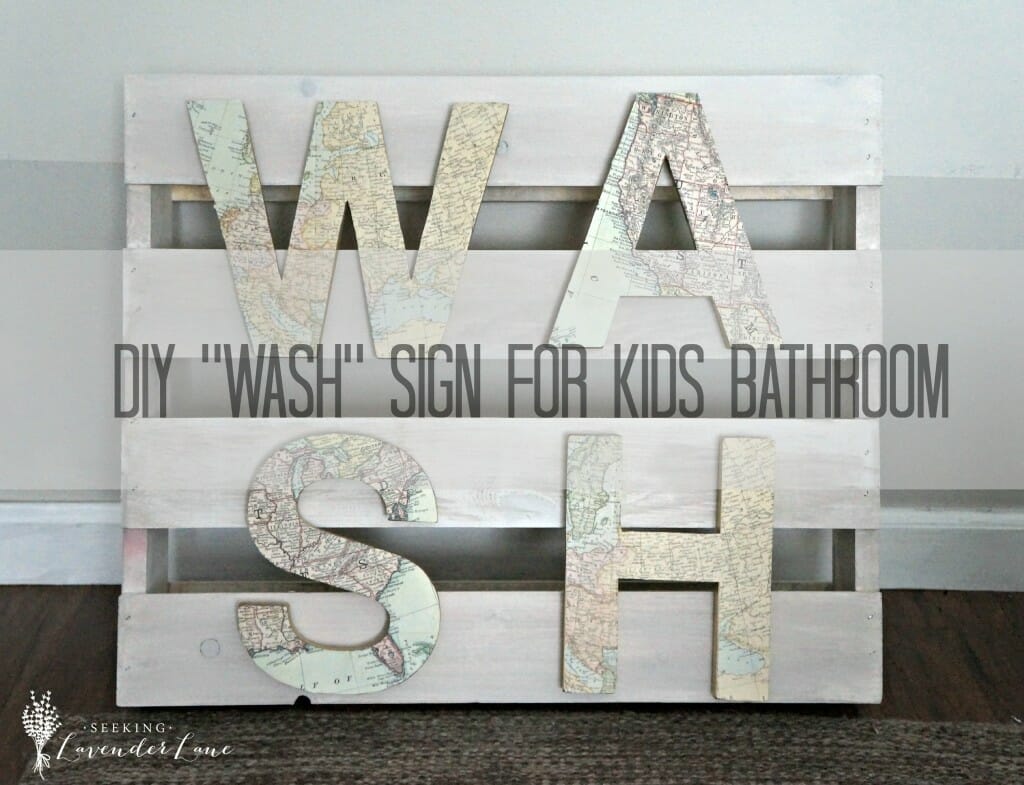 So as I said before, I have been trying to come up with a way to create this "WASH" sign, with a way that it would be creative and quirky for their bathroom. I can not even tell you how many ideas have come in and out of my head and finally I had enough.
I went to Michaels last week and looked around with my not so patient toddler and came across this really awesome small size pallet that they were selling. I have never seen them have this before, so I was excited to see it and it was pretty affordable too ($13).
Well, since I had already had the map paper that I have been hanging onto since the summer, and the wooden letters I previously bought at Target…I was ready to get this project going!
Supplies:
1. Map crafting paper (Michaels)
2 Small size Pallet (Michaels)
3. Driftwood Stain
and White paint (White wash solution)
4. Wooden Letters (Target $3.99 ea.)
5. Gold Spray paint (Michaels-I had this in my garage too)
Where to begin?
Well I first started off spray painting the sides of the wooden letters. I did not want the sides to be plain so I thought adding gold spray paint would help make them seem more complete.
Then I white washed (1 part paint 2 parts water) the Pallet.
After white washing apply the driftwood stain. This gives the piece dimension.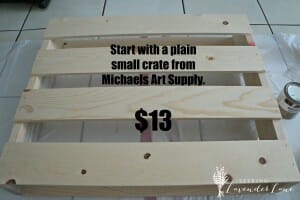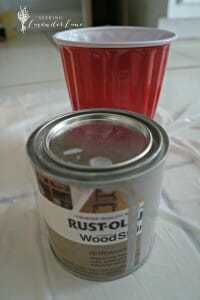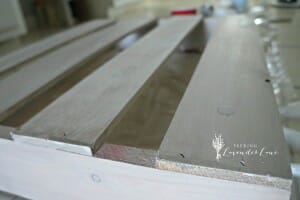 AFTER STAINING AND WHITEWASHING
Next, time to trace your letters onto the back of the map paper.
Cut out paper letters and then apply with Modpodge to your wooden letters.
Next apply one last layer of Modpodge onto top of letter to give it a more vintage feel.
Attach letters to crate using wood glue or liquid nails.
Once dry you may hang.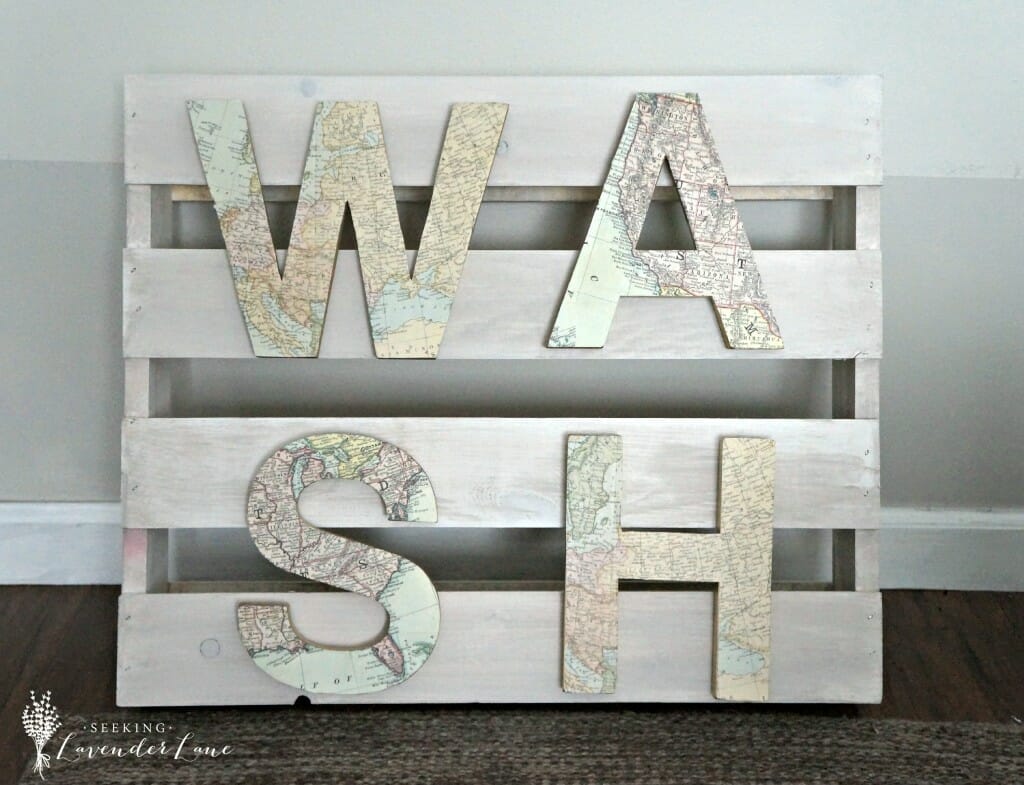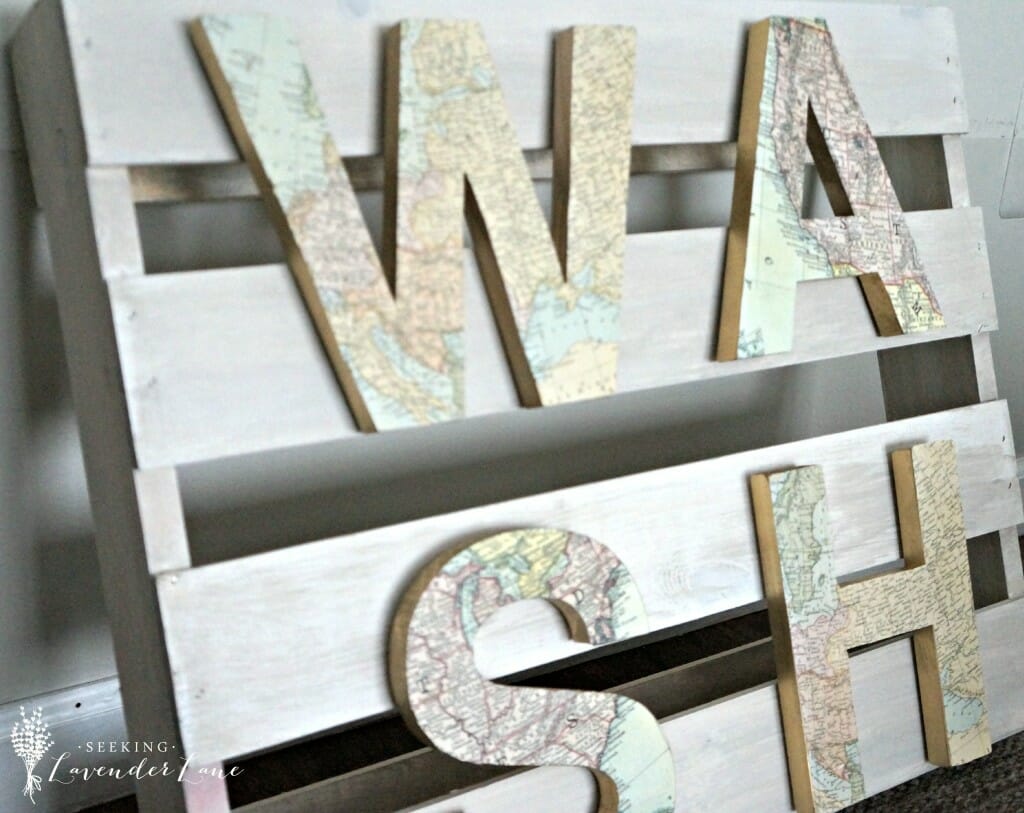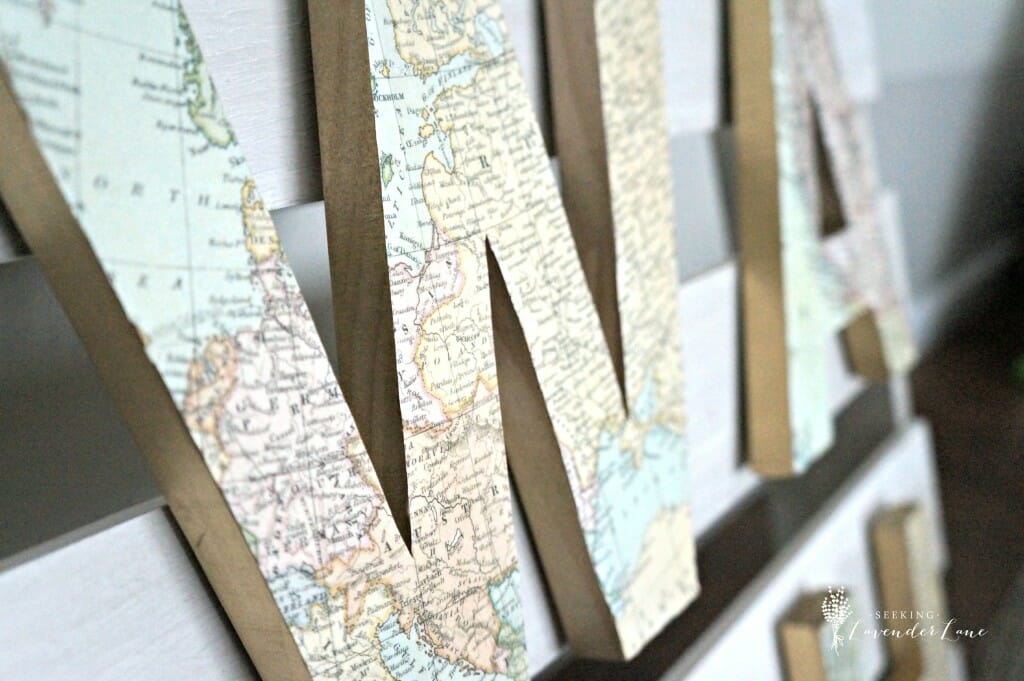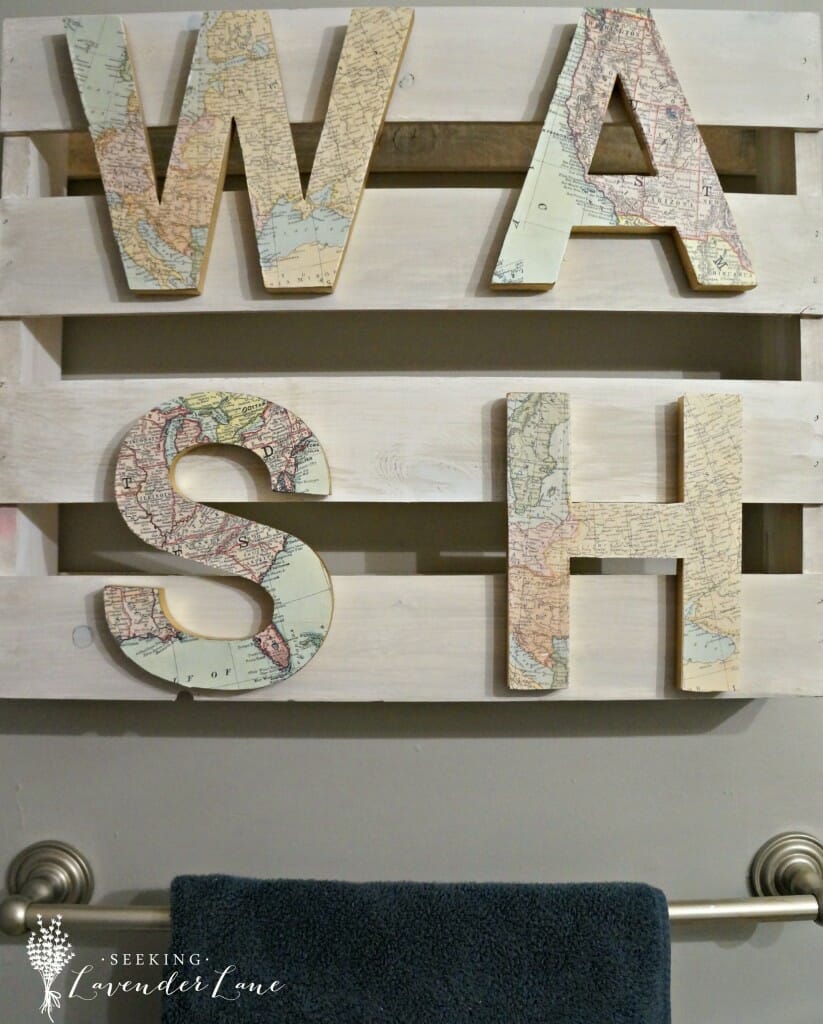 Above you can see the sign in the Kids bathroom. I did not take many photos here since there is no natural lighting in here. Really love how cute this piece turned out. The best part, my son now knows how to spell "WASH"
PLEASE STAY A WHILE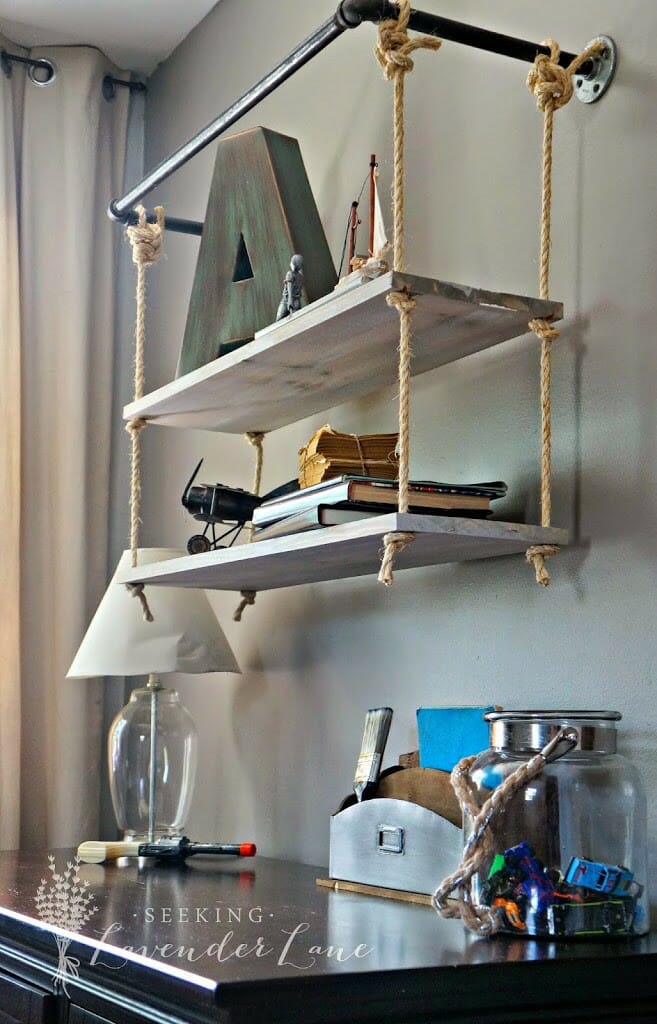 Linking with: www.savvysouthernstyle.net