I have never been more inspired, then when I went a few weeks ago to this AMAZING outdoor garden center. It seriously was a shabby chic, rustic, farmhouse, flower, paradise. The best garden center I have ever been to. Just lovely!
Anyway, after exploring there for about an hour and dropping $100 on flowers, I could not help but think that  maybe one day I can turn my little garden space in my backyard into what this Calgo Gardens has done with their property. That is definitely a long term goal, but after getting the itch for it…I decided to make my own little something to hold me over.
They had these adorable Wicker Wreaths that were just a little more than what I wanted to spend on one. I had never seen them until going here, and then of course two stores later and now I see them in every craft store around. I guess it's one of those things that once you hear something or see something once then you notice it more and pops up everywhere. Well, even though Michaels may have had them for a slightly better price, I wasn't impressed with the size. I wanted something big enough to take up room on the side wall above my rocking chairs on the porch.
Another one of those light bulb moments of mine and standing in Michaels I decided I could probably create one myself to the size I wanted. One large wicker wreath, a roll of wicker and I can create my own…Oh and of course a little chalk paint to give it a distressed look.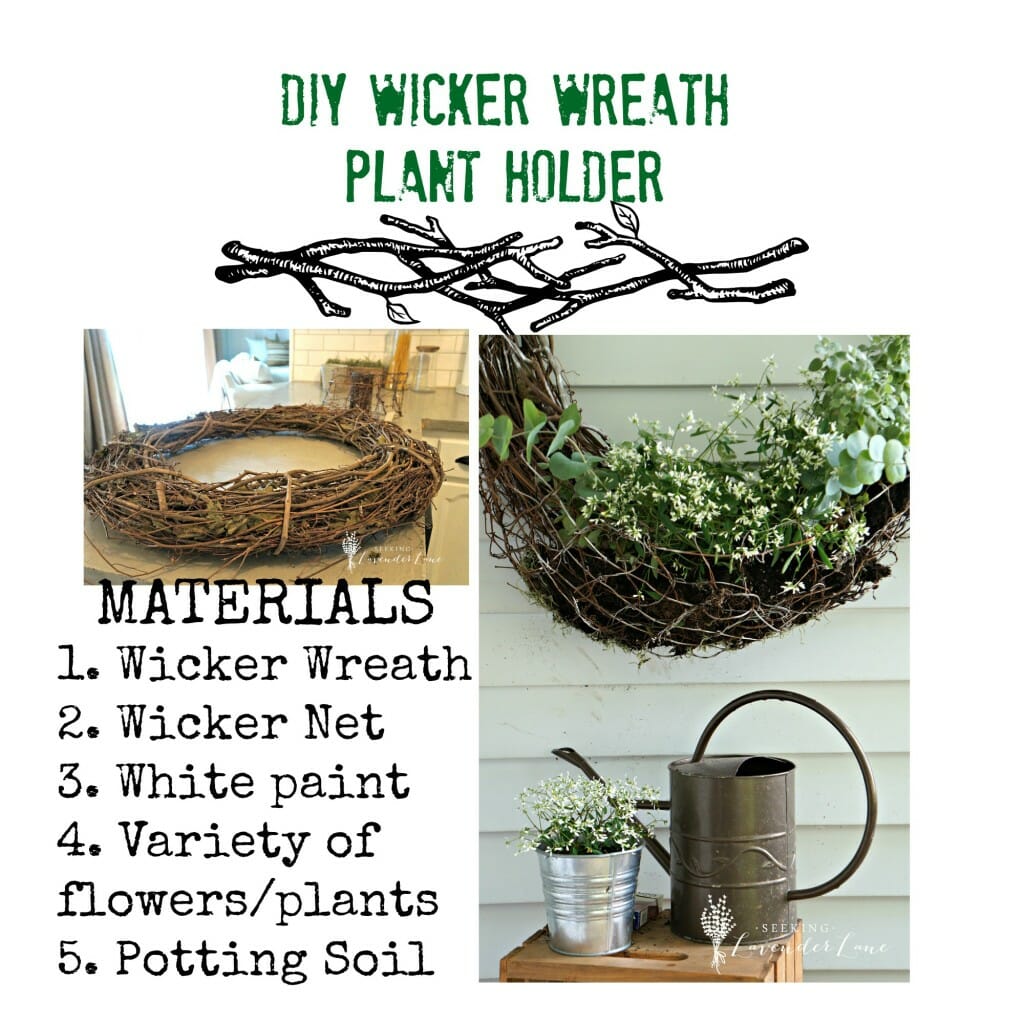 Well, that is exactly what  I did. In five minutes I created my very own Wicker Wreath Plant Holder. I used the wire on the wicker to wind around the branches. About three rows of the "trellis" wicker (not quite sure what to call it) to make it sturdy and appealing.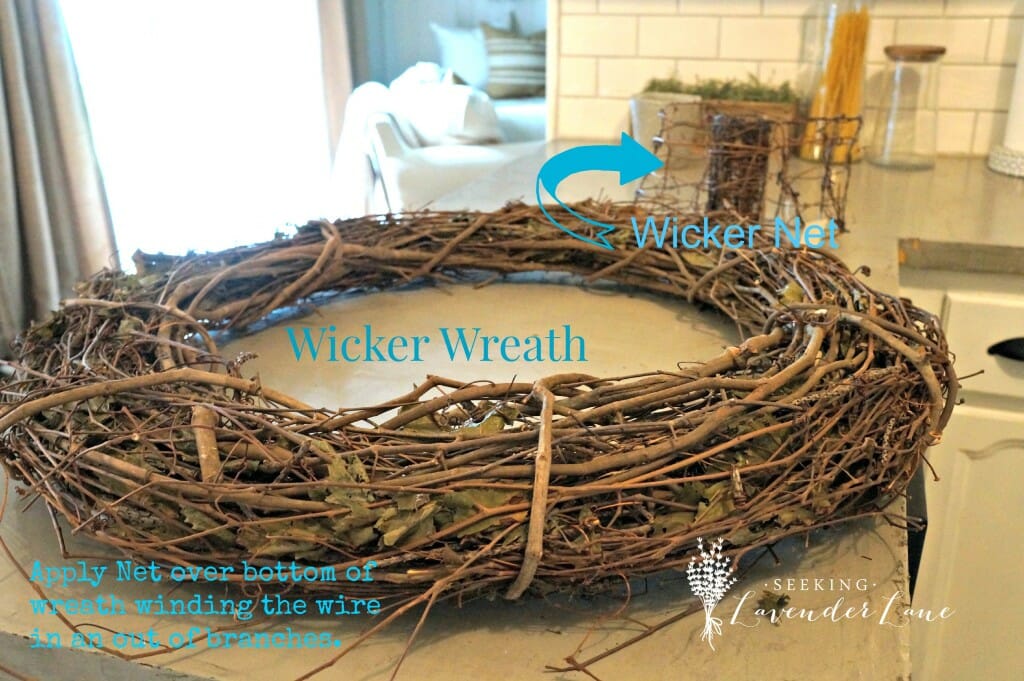 Added some potting soil, flowers, and was ready to have the hubby hang it up. Just two screws into the house and there she hung…what a beauty!