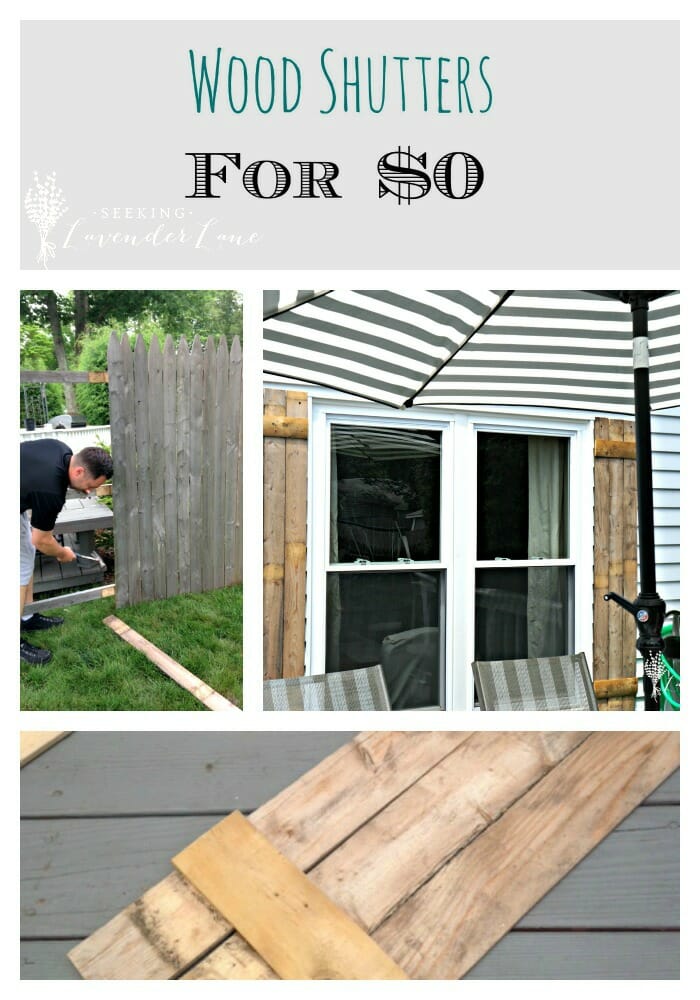 I am so thrilled to share this one with all of you!
A FREE project????!!!
Aren't they the best!
Here is how I stay free with this project or some other "free" projects in the past, I shop my house! That simple…I use materials that I already have and try to see potential in them.
So what free items do you need to have lying around your house to complete this one?
1. Extra wooden fence pieces
2. Some finishing nails,
Oh and a handsome guy that will help make the "easy" cuts and put it together for you! That's all…and if you decide to put a finish on these shutters, then some left over stain or paint won't hurt! Here I kept mine natural…I loved the beauty of the natural "worn-down" color.
Here the tutorial to this super easy project.
1. Detach wooden panels from frame by gently hammering out each piece.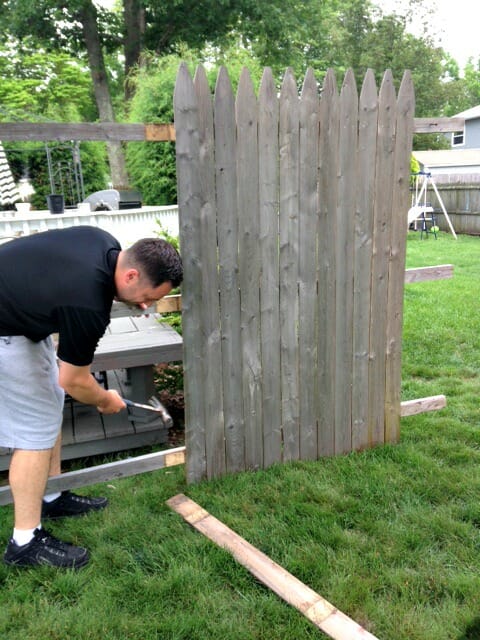 2. Measure Window and Cut each piece to size (choosing 3 pieces vertically)
3. Measure the width and cut two pieces to size to add to bottom and top of shutter
4. Nail together shutters using the horizontal top piece.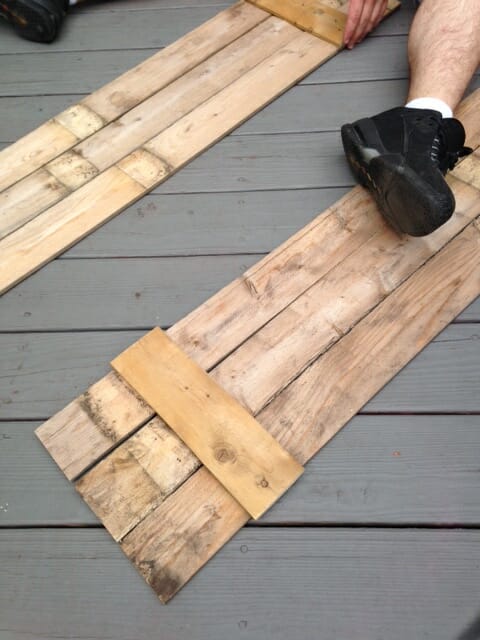 HINT: I used the reverse side of wood since I preferred the natural tone instead of the grayish  side;  see below image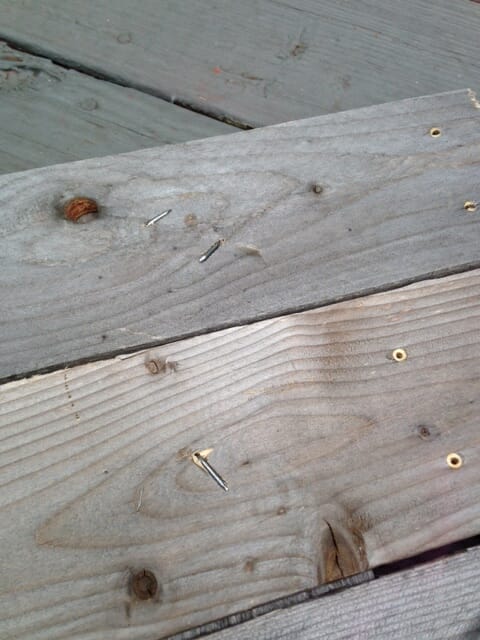 IMPORTANT: Also, as  above photo make sure to bend finishing nails once assembled.
5. Sand down the shutter to make smooth
6. Lastly, screw shutters to house through the horizontal panel to avoid splitting the wood.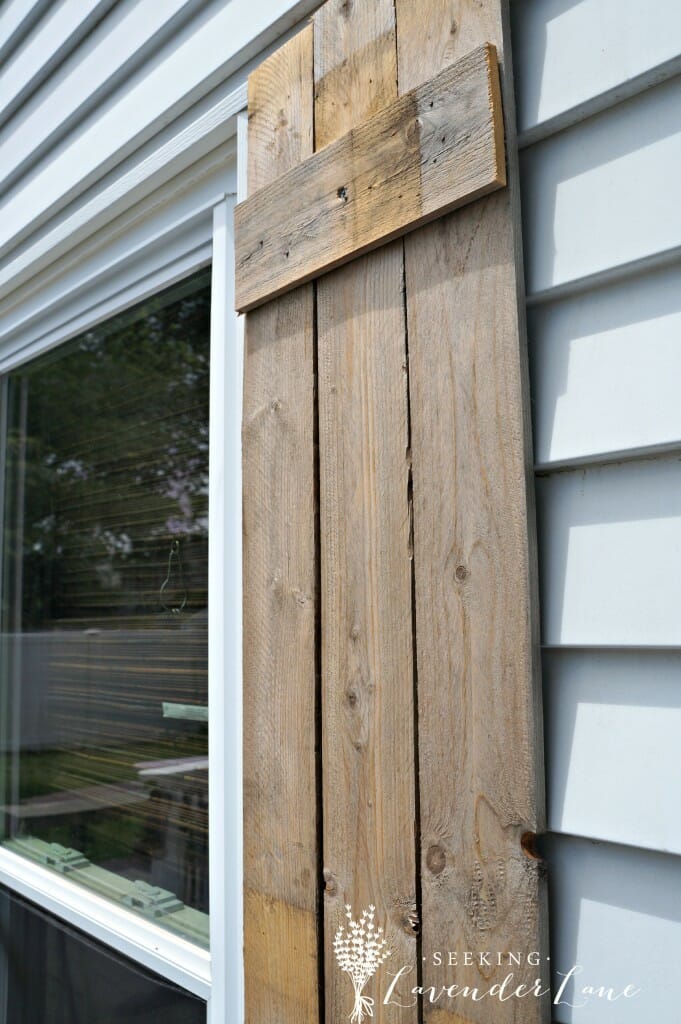 It doesn't hurt to add a beautiful striped umbrella to pair nicely with the wood tones. I love this one that I found on Amazon.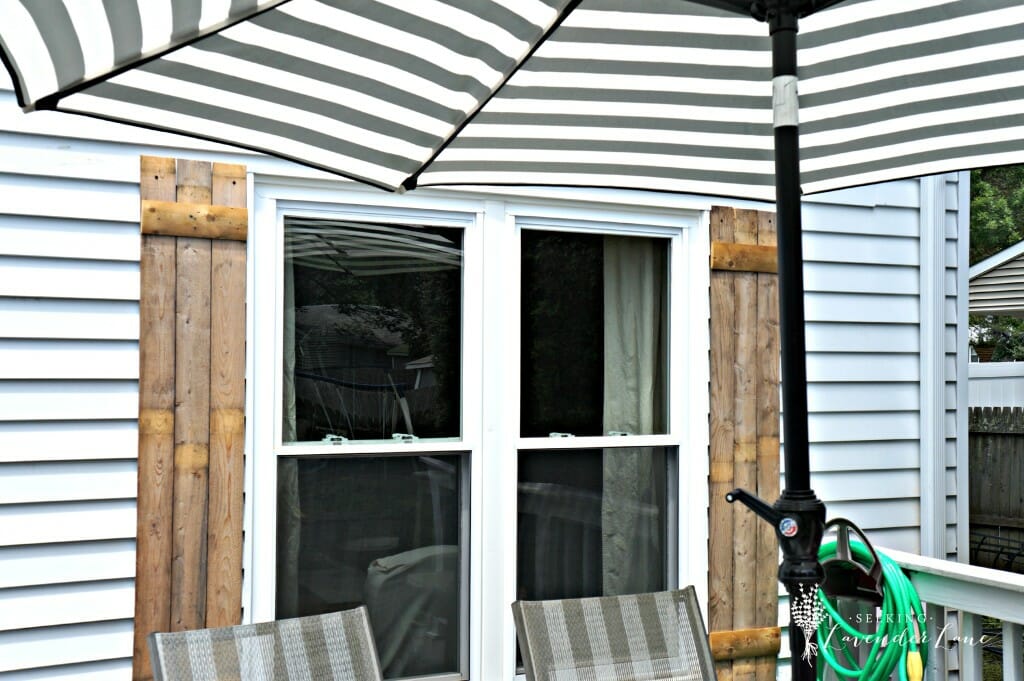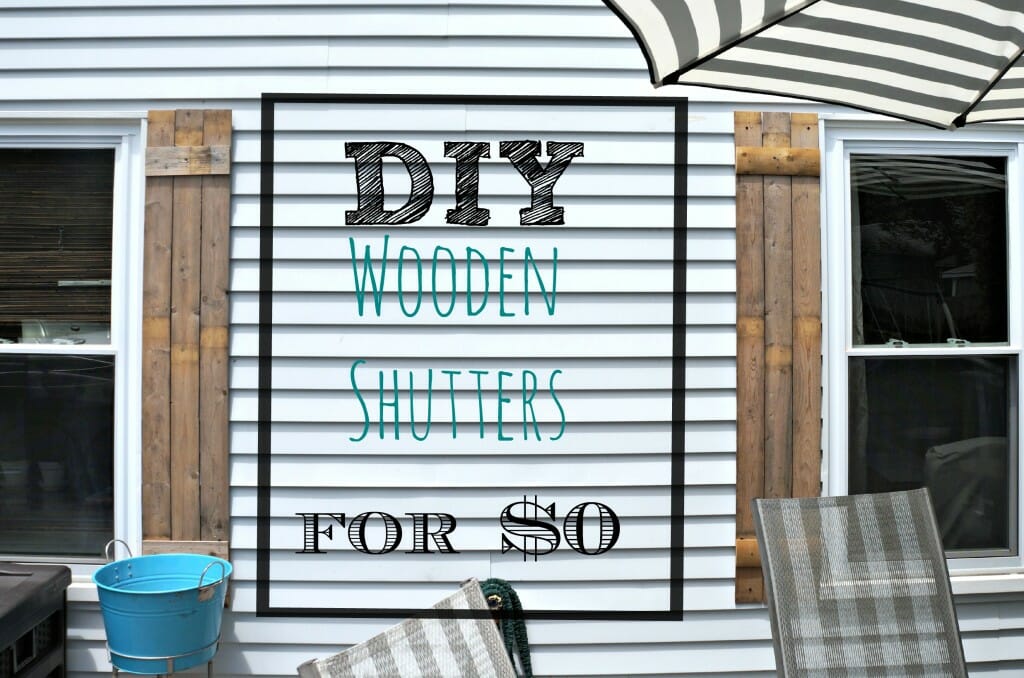 PLEASE STAY A WHILE