I shared a few weeks ago our ever evolving office/lounge space. I decided after years of having an office in our front room to remove our large desk and create a space that is multi-functional. It's been a room I have most looked forward to decorating for Christmas since it is extra cozy and we spend so much time in here now. It allowed us a new way to appreciate the space and though we have a few more pieces to the room I still plan to tweak it a bit…for now, I am here to share our cozy European Christmas lounge.
I went a little more on the pattern play in this space to really capture that English lounge feel. It's got elements of Equestrian touches and Italian/French details. I really wanted to play up the red and green in here and keep simple touches that feel festive.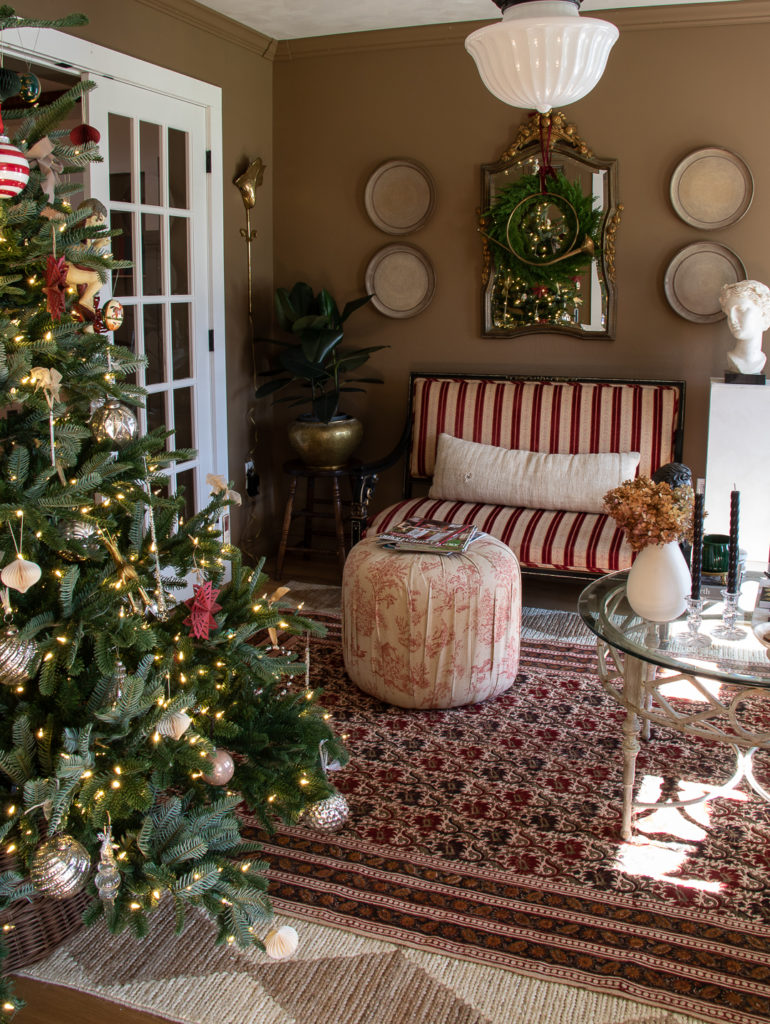 I was really excited when I found this vintage rug at the flea market. It's a bit hard to tell here but the colors are mostly red and green and I thought it would add the extra festive feel. for Christmas.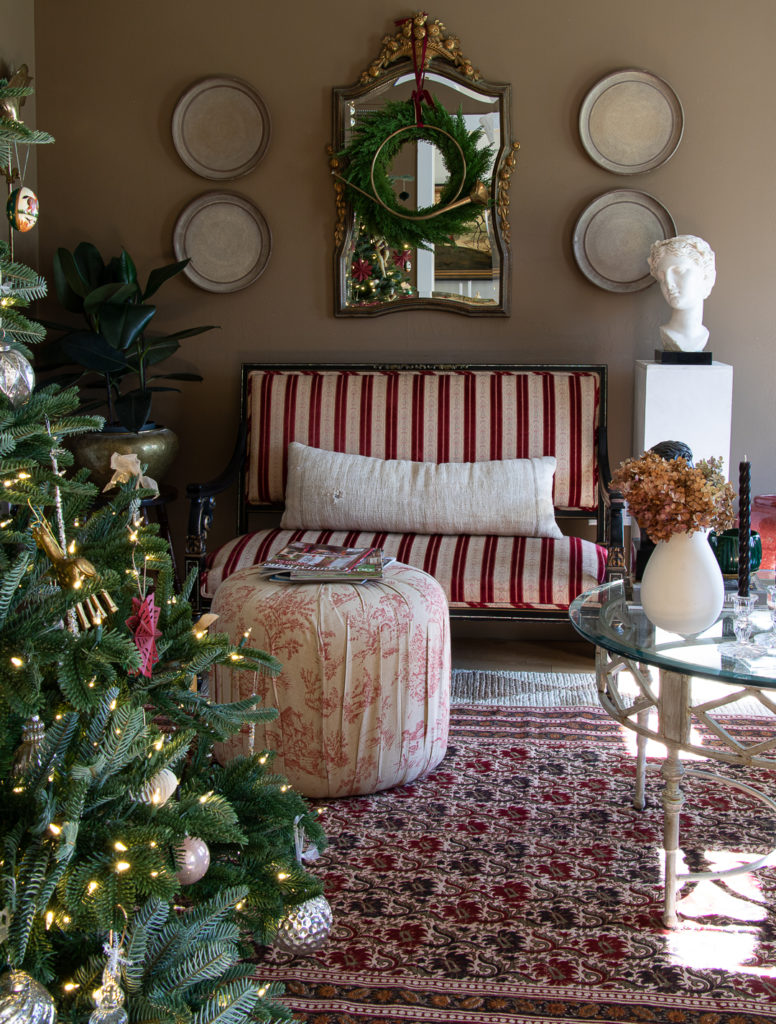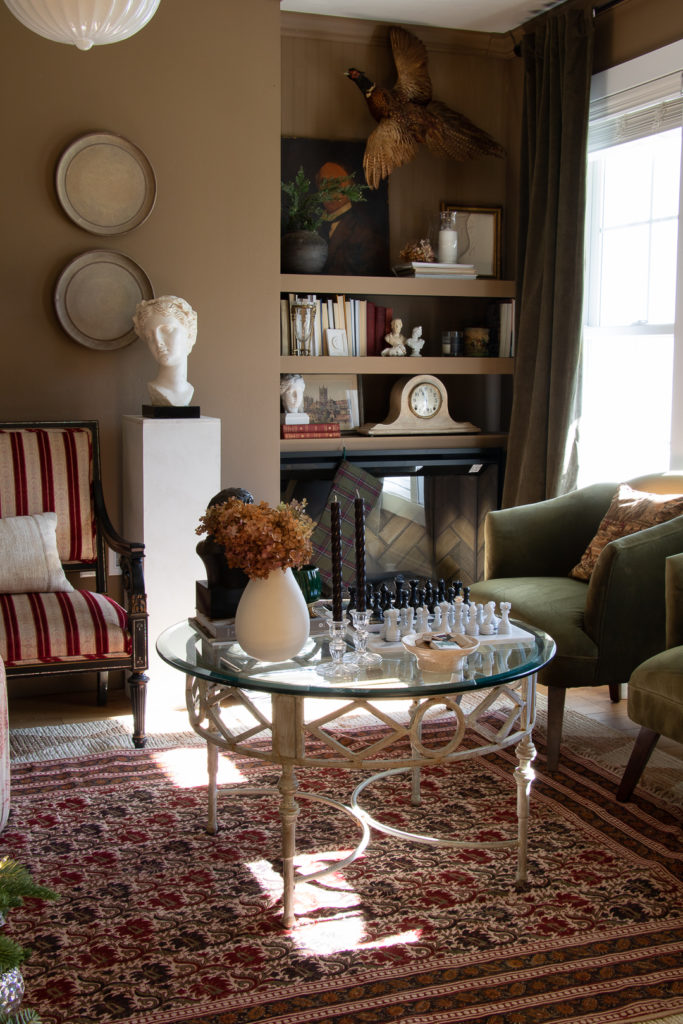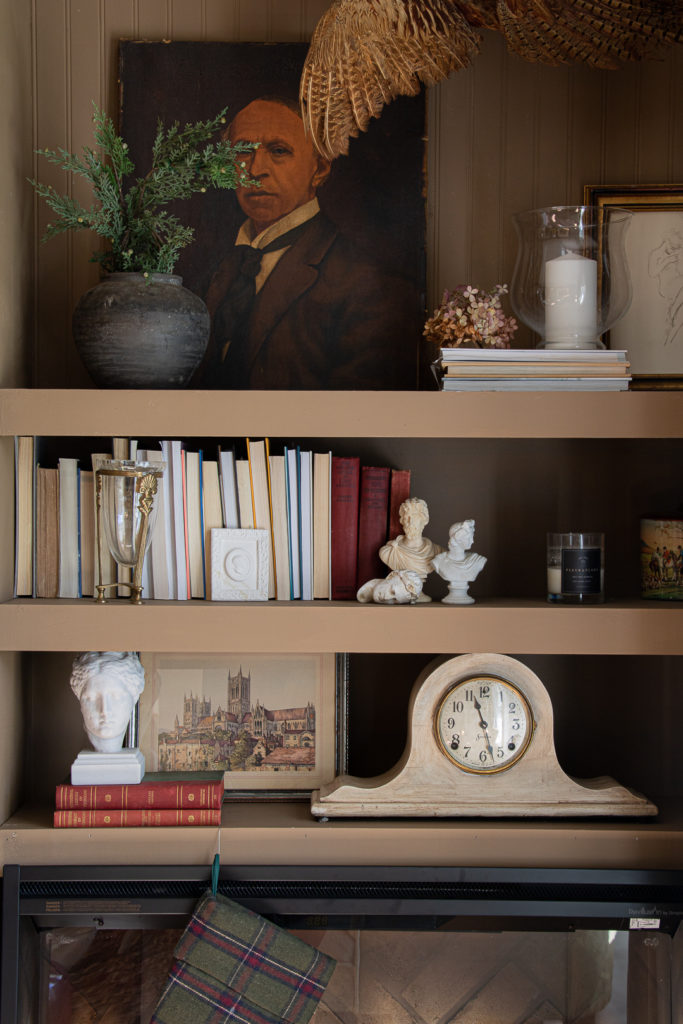 The bookshelf I added some touches of red books, a touch of green, and barely seen in the shot a tartan stocking.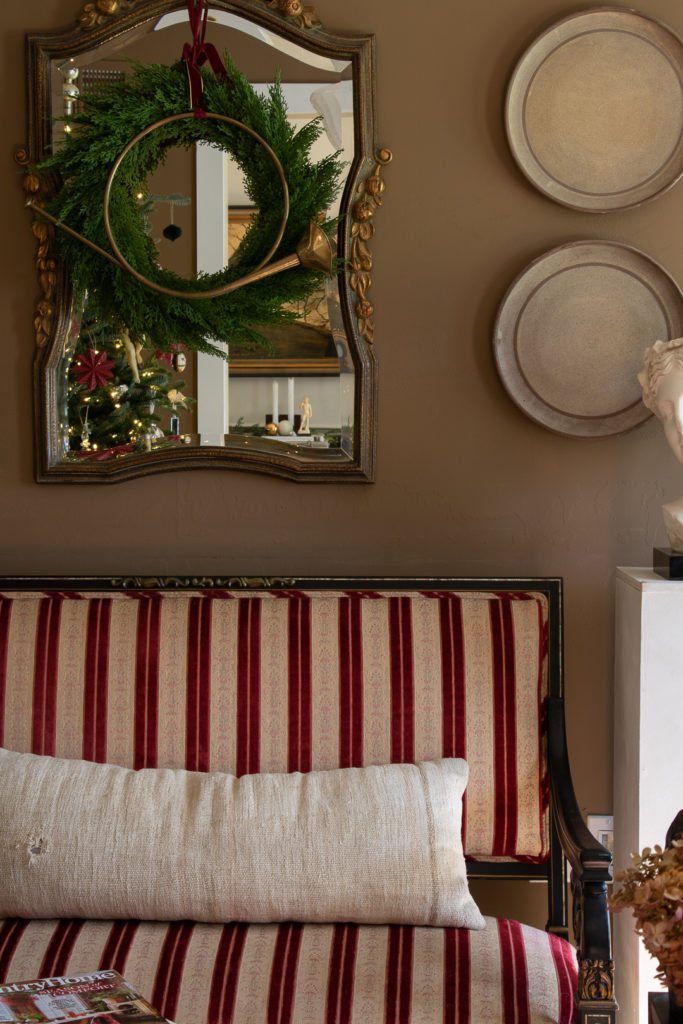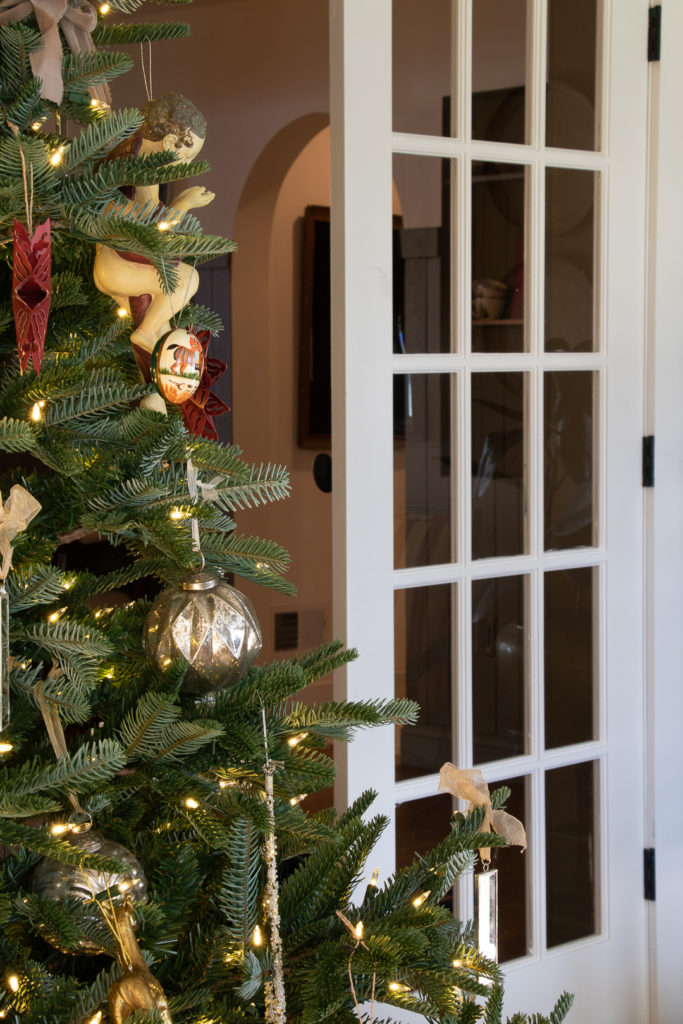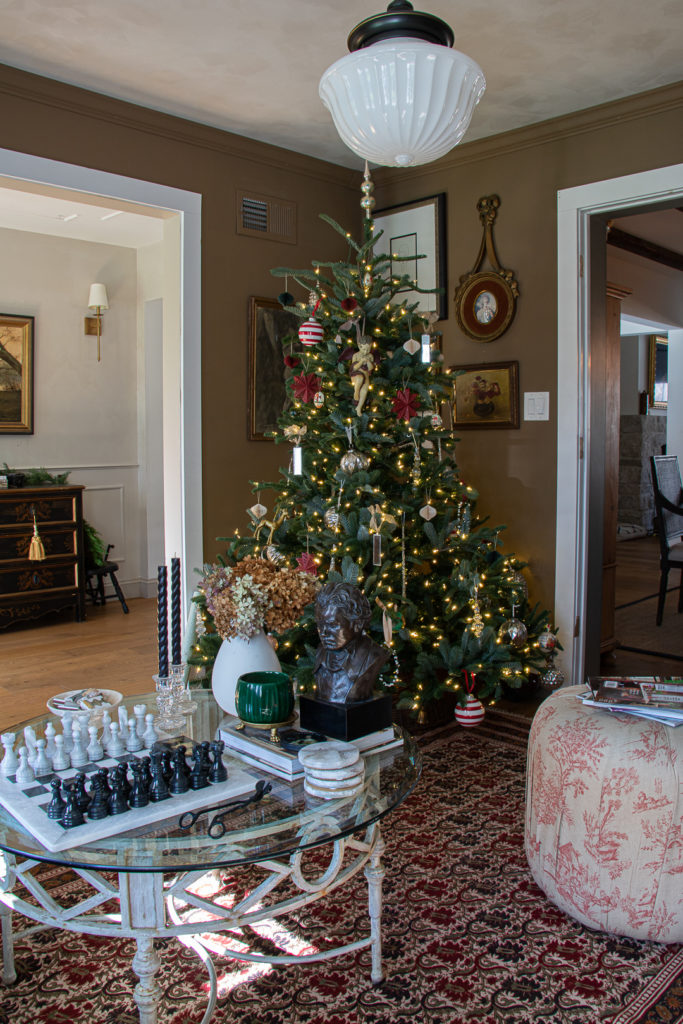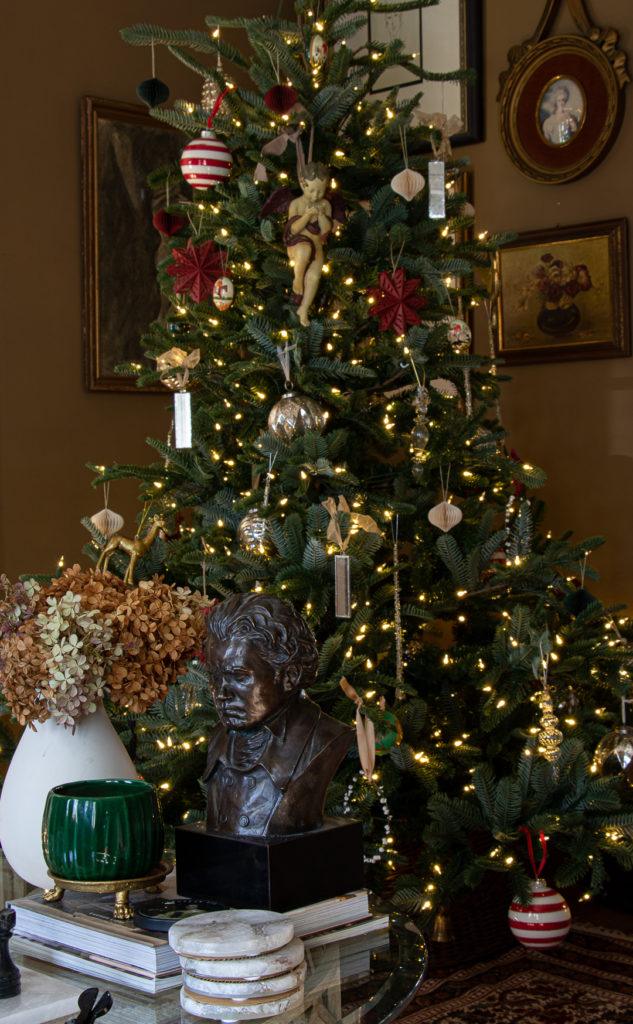 Our tree in here I decided to keep simple with my favorite ornaments especially the vintage ones. I especially love that touch of red in here that ties it back to the rest of the room.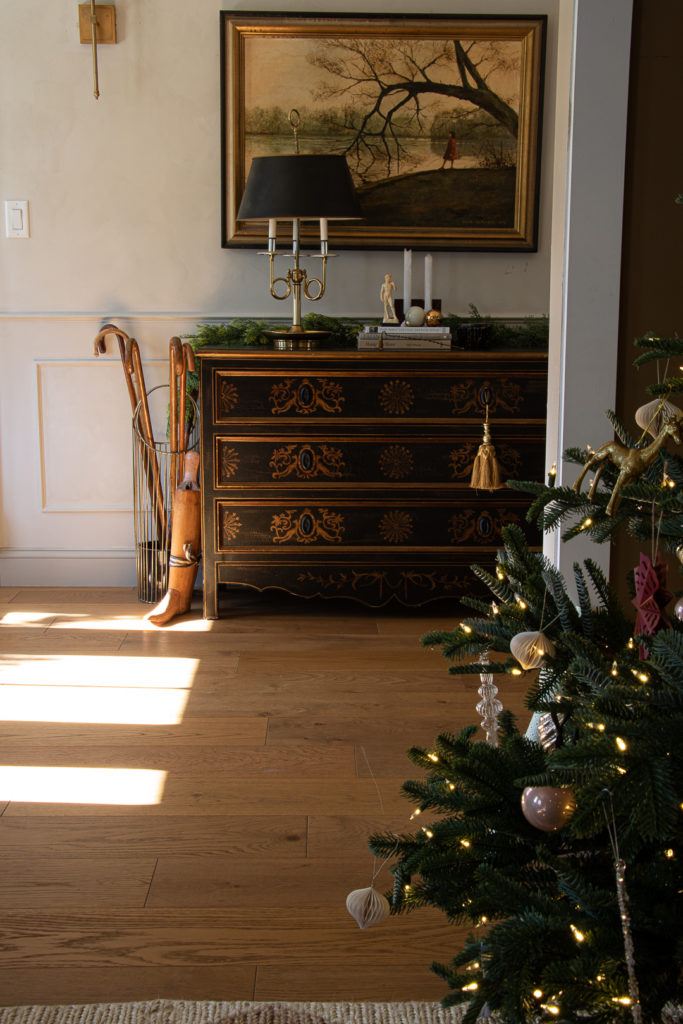 The view looking out to the entryway with the simple touches here on the console with a bit of Christmas sprinkled in. The red coat on the lady in the painting just stands out to me as it draws this room into the next. This painting is extra special because it was painted by my great Uncle Dante and I think it ties back to this space just perfectly.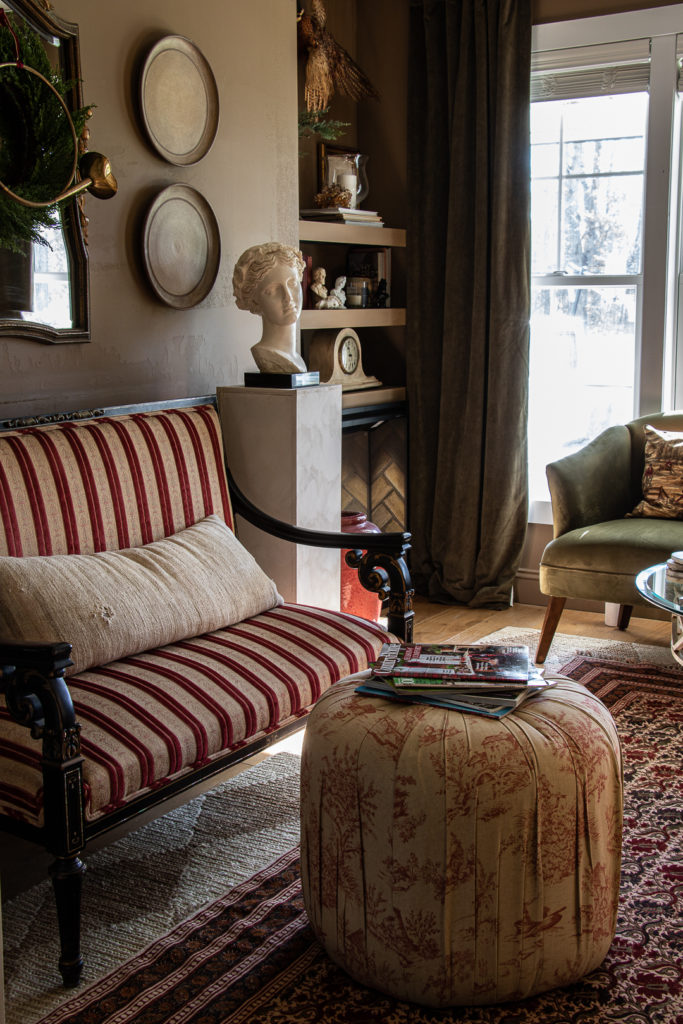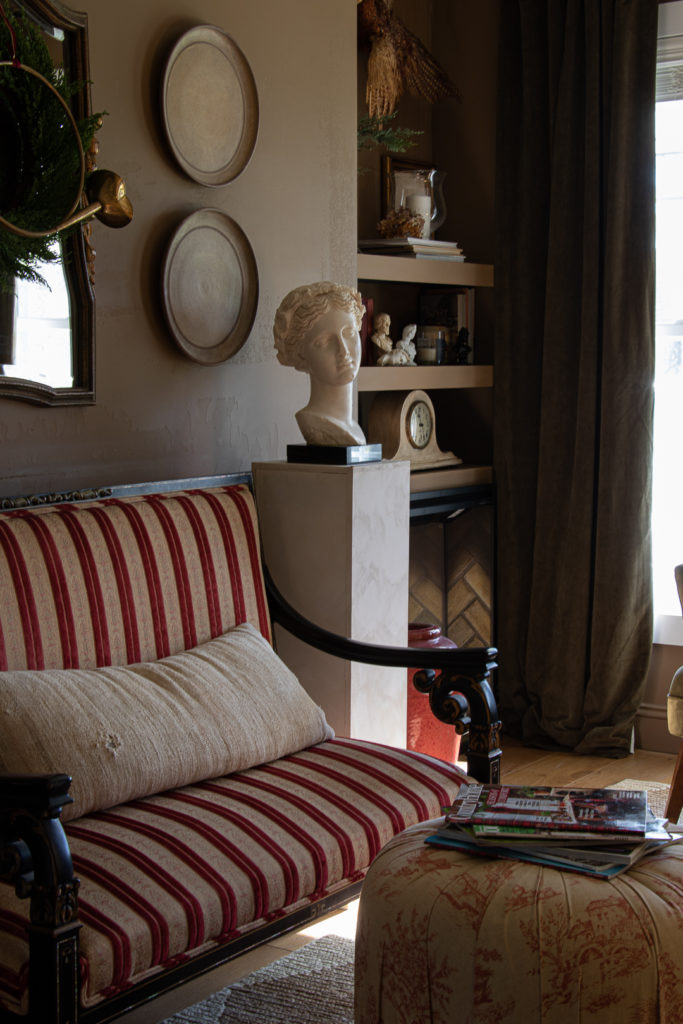 I hope you enjoyed our little tour of the Christmas lounge. A mix of patterns, a traditional feel with reds and greens, and of course a love for vintage that you can see sprinkled throughout the entire room. Its been fun re-imagining this space and especially for the Christmas season.