This year I felt busier than ever and I needed a way to simplify my decorating. Loving an Old world feel to everything I do, I knew I had to really stick with this style when it comes to my décor this year. I wanted to simplifiy my approach because of the extra work load I have these days since starting Vintage Keepers. I studied all my Old World Christmas home pins and found what I loved about each one. I tried adding this style effortlessly to our home with ornaments I only loved, fruit, and candlelight. One of my favorite details to this year's Christmas home is the large very round Christmas tree that we found. Most of the Old World Christmas homes I've seen have real trees that are large with irregular shapes.
Come take a tour of our 2022 Old World Christmas home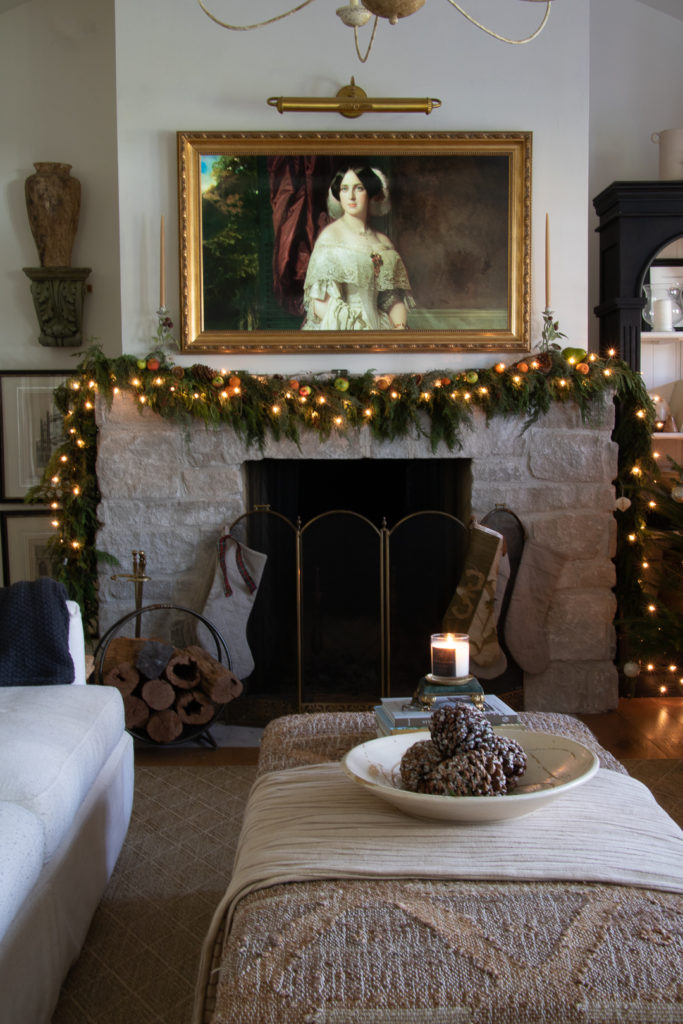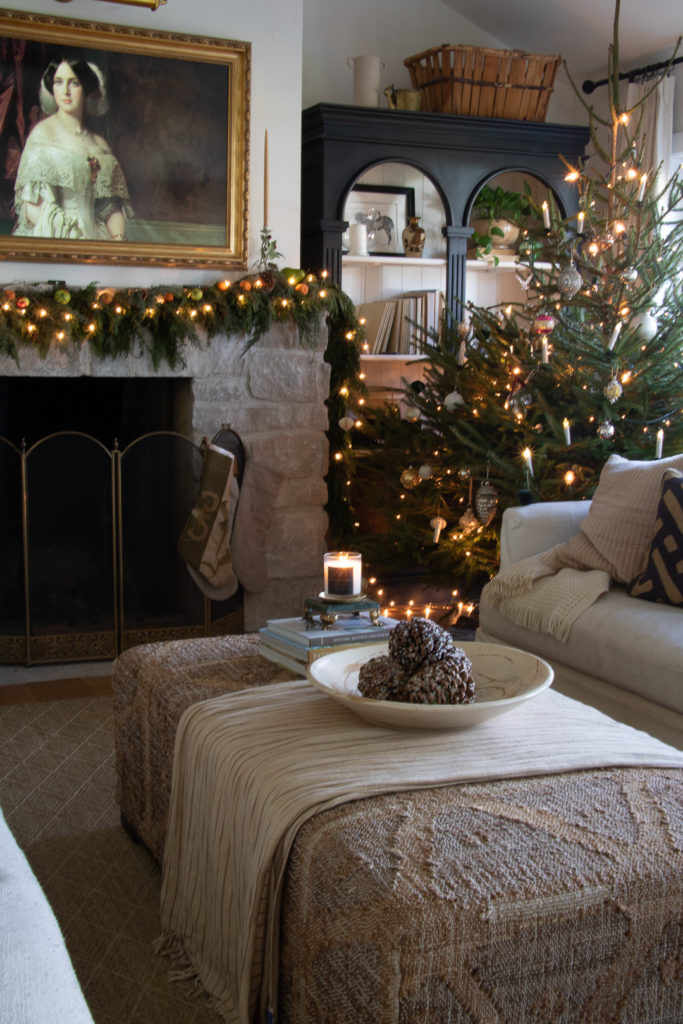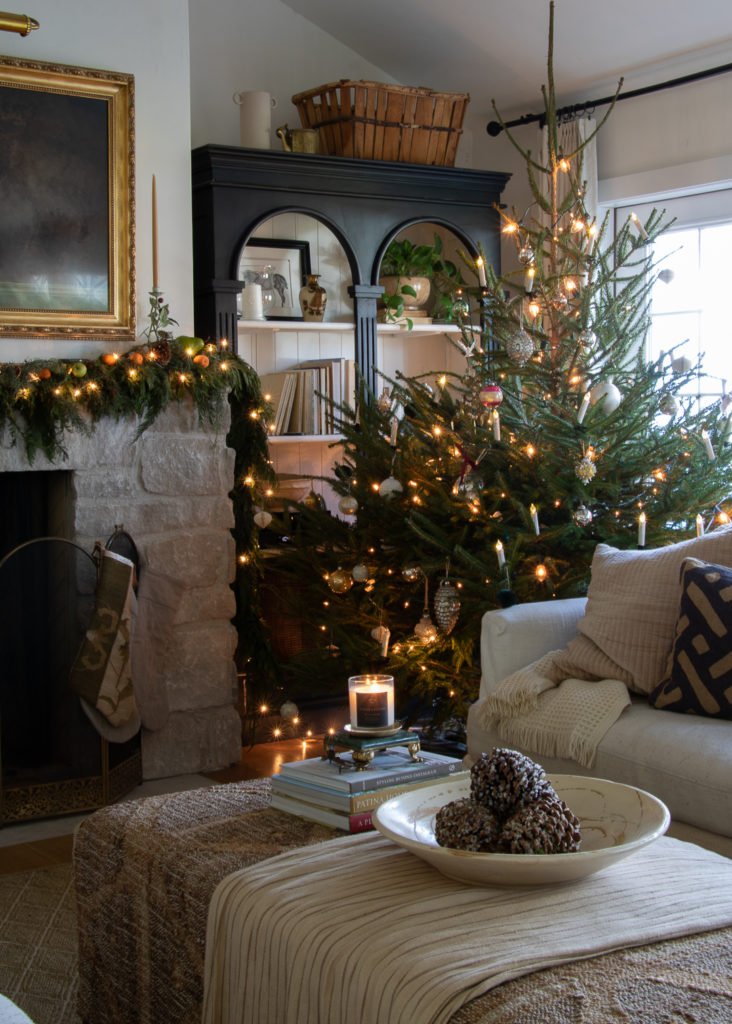 Into the dining room with touches of Christmas sprinkled with everyday decor.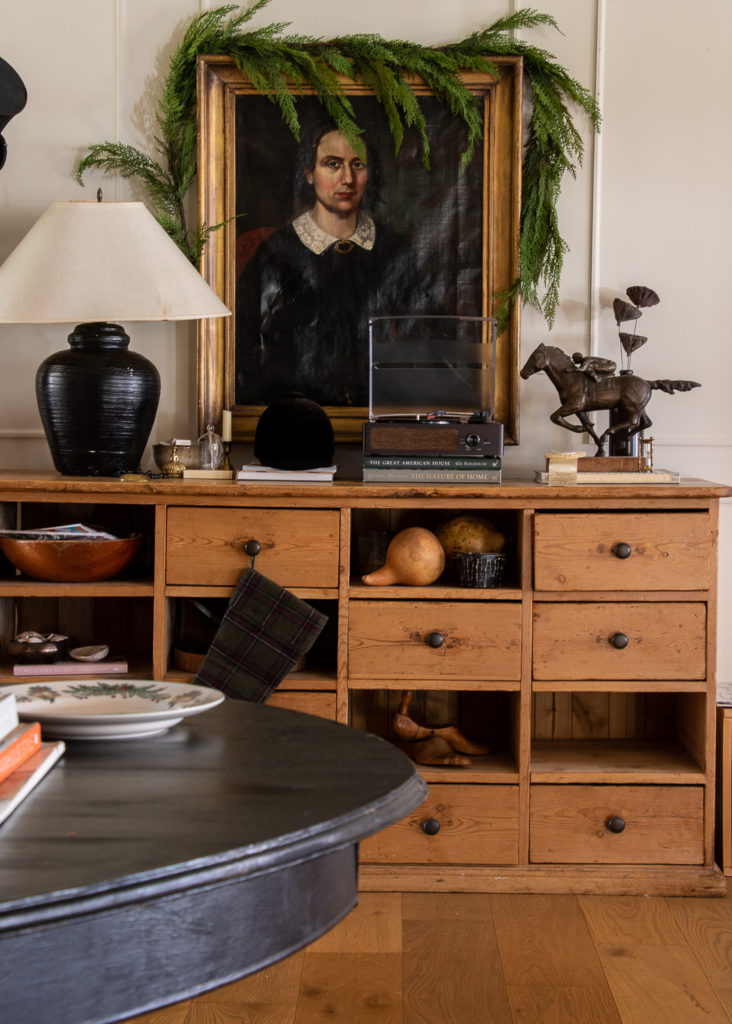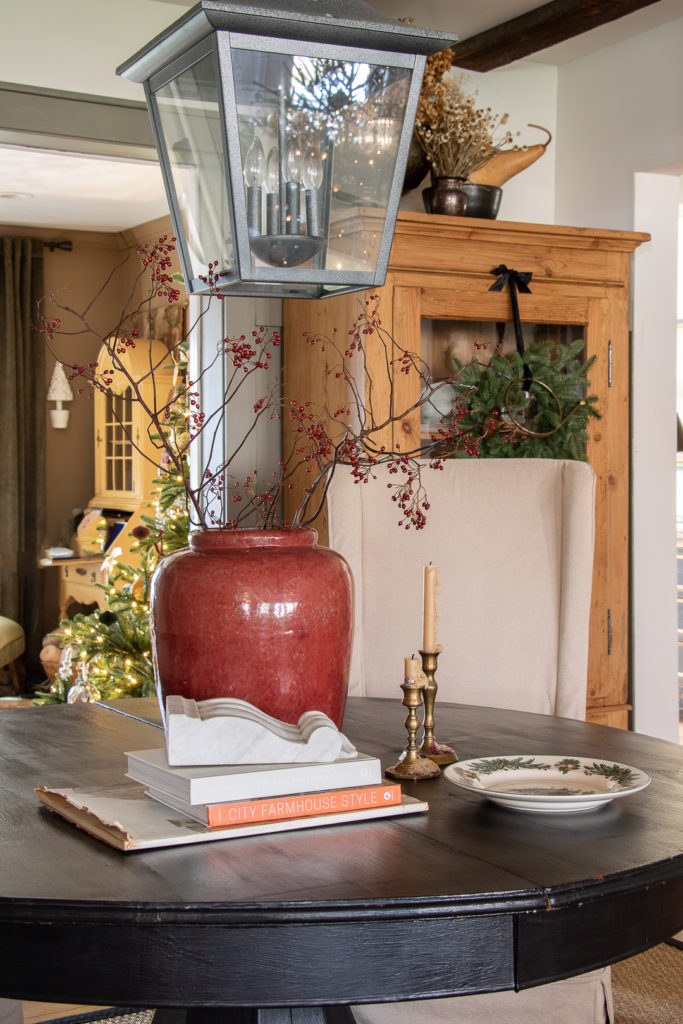 Our pantry got a pop of green with these new green gingham patterned cafe curtains. I loved the idea of a patterned curtain and wanted something to try for the Christmas season.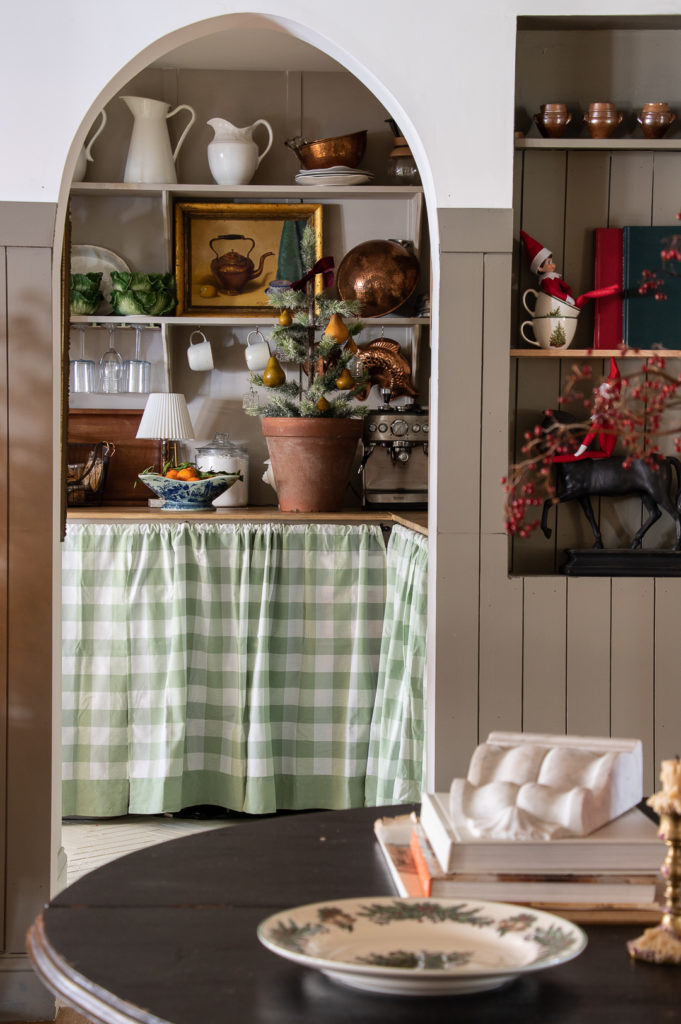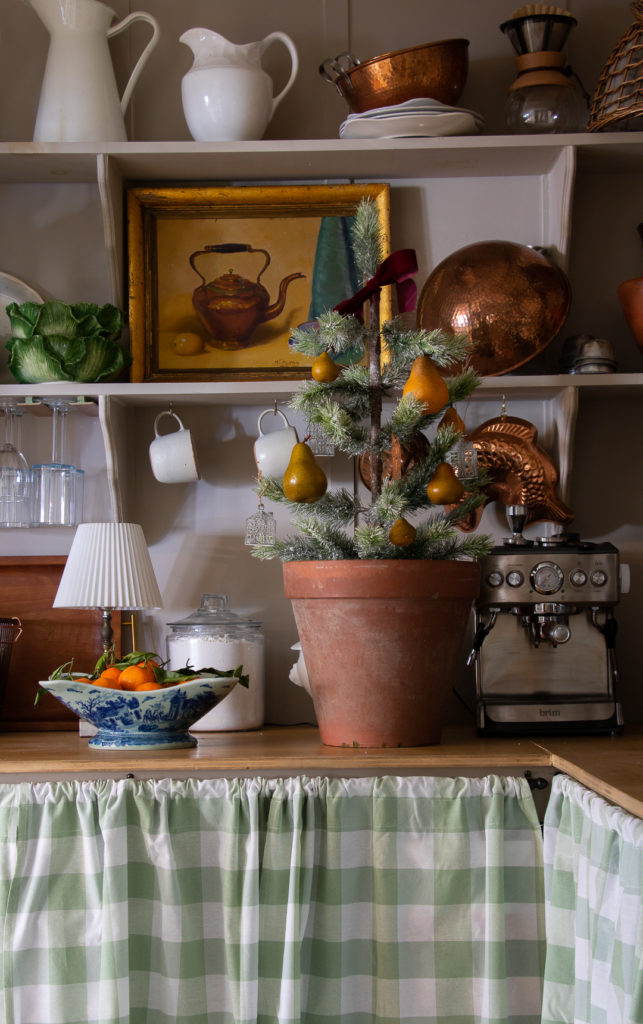 The kitchen I kept things simple with canldelight and fruit, not seen I added this amazing new vintage candelabra and my favorite is lighting the candelabra to enjoy even on the most simple evenings.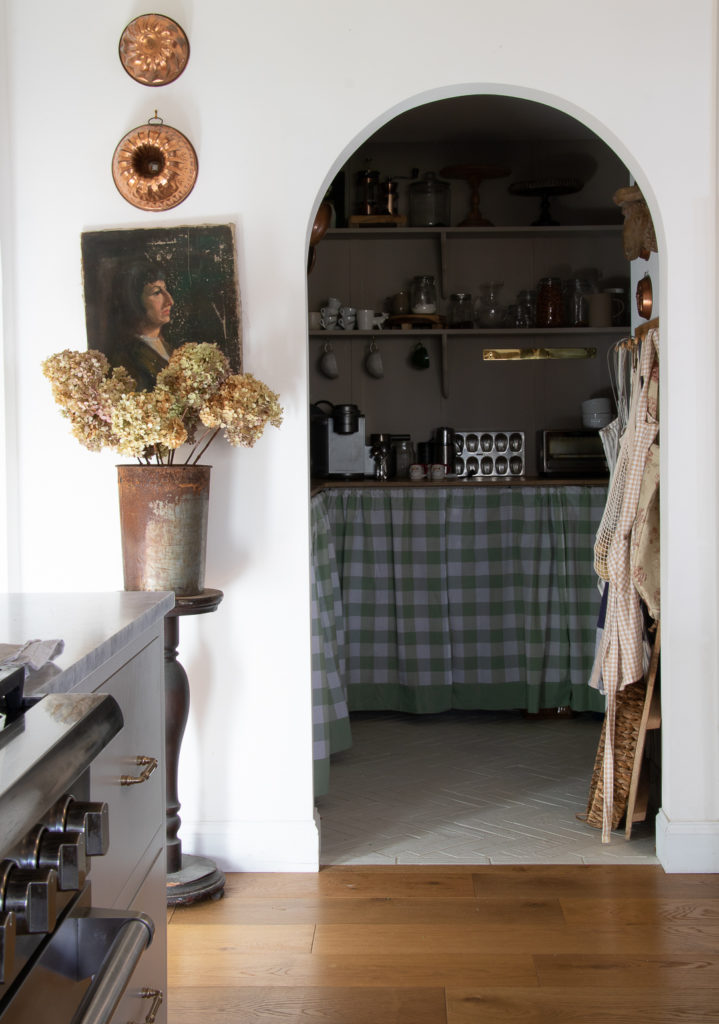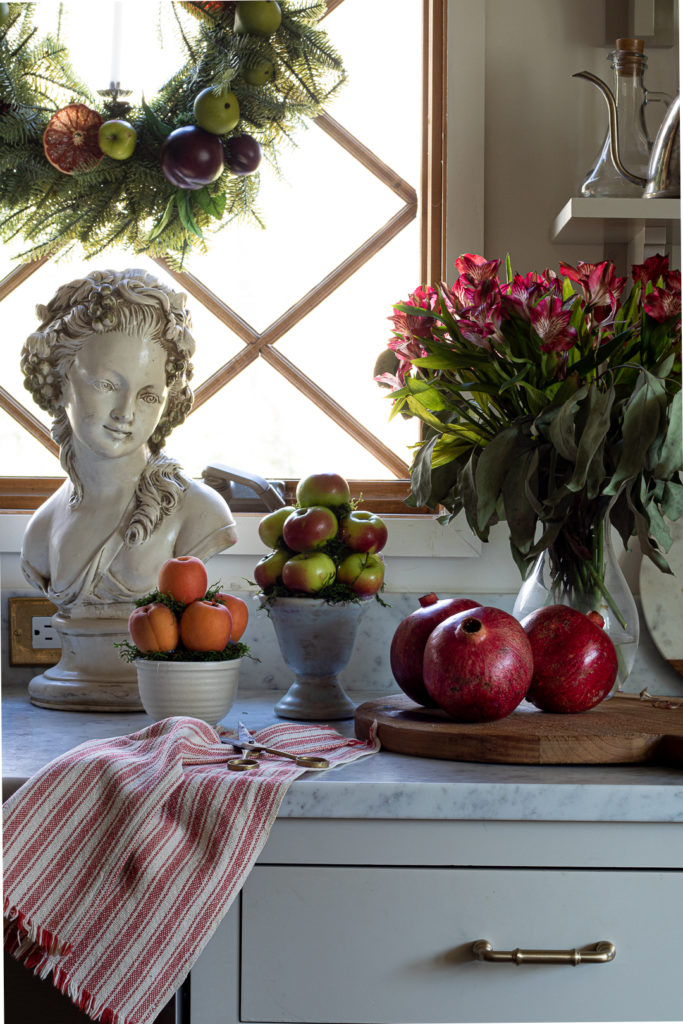 I shared more in our Christmas European lounge a few weeks ago here. Most of the items we used in our Christmas home this year were from years past. With my favorite vintage ornaments, faux trees, and fruit!
Please Pin