Well friends it was really refreshing not doing a blog hop Christmas tour this year. I wanted to take my time with everything not rush my photos and just enjoy the process. For the most part the decorating is done and I figured I would break up the post in two parts. Today I am sharing our entryway, some of the dining room, and our family room. I also shared a full video tour on Instagram last week if you missed it. I saved it to my "highlight button" on IG under Christmas tour. So, come on in to my Christmas 2020 home.
In the entryway I just shared our tutorial on how to make this DIY plinth stand. I chose a very simple feel in here a little modern-rustic. I love the simplicity of the gifts and just some fresh cut branches in a vase.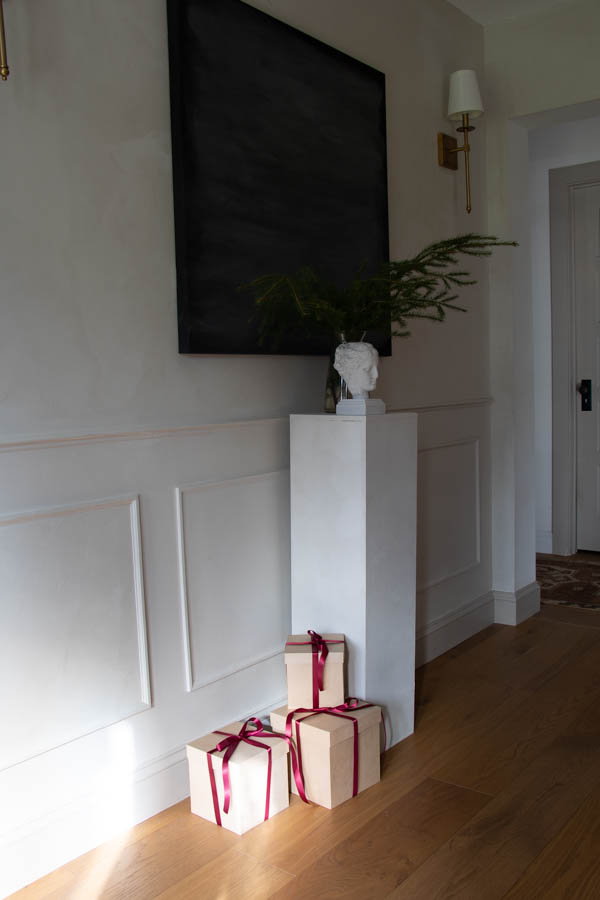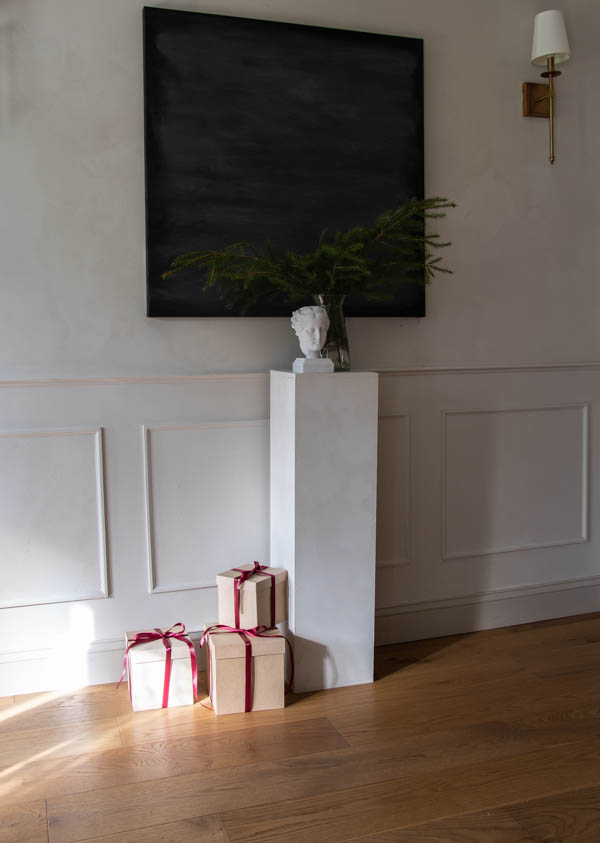 Off of our entryway is our dining room and hallway. I shared our console table styled for Christmas a few weeks ago and it's still my favorite vignette and space. Some faux garland and 3ft tree with tinsel and vintage ornaments make for the perfect European -vintage feel.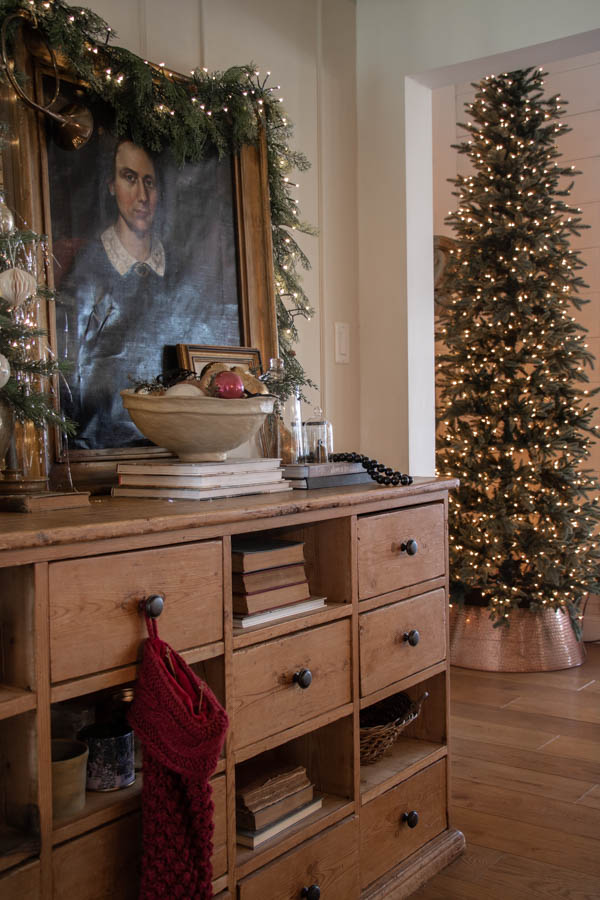 The view from in our dining room to our family room is one of my favorites. Since we added these reclaimed beams it gave the dipped ceilings such a character. Just some greener and lights make for a magical European farmhouse Christmas scene.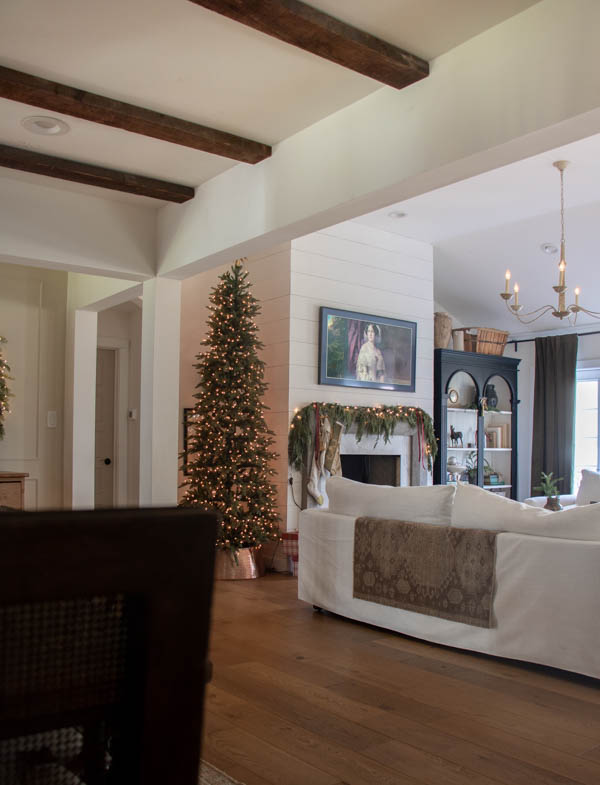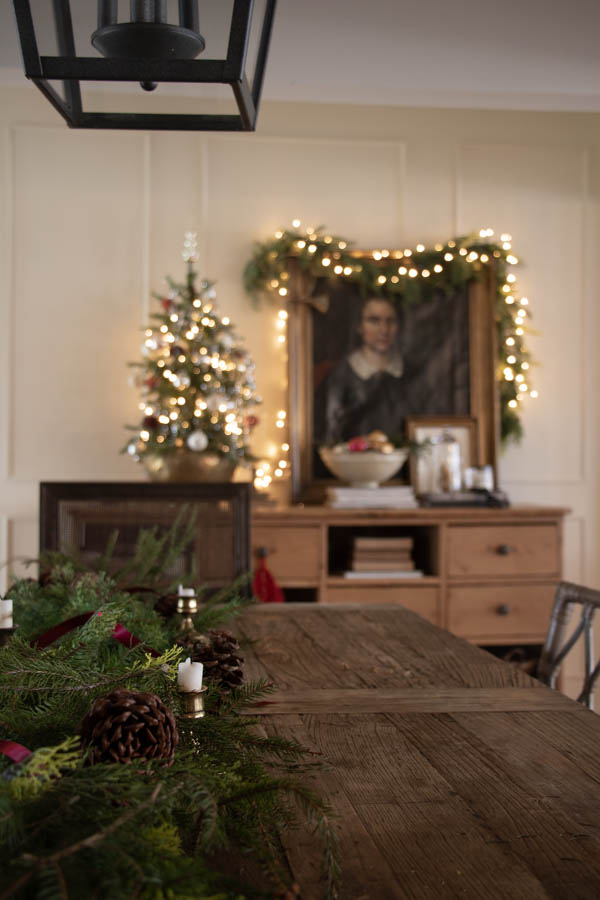 I also added some faux garland with real branches to our dining table. I was torn on what I wanted to do here, but I think this was just the simple touch it needed. Also throughout the house I've added my accent colors for the season some burgundy silk ribbon and mossy green.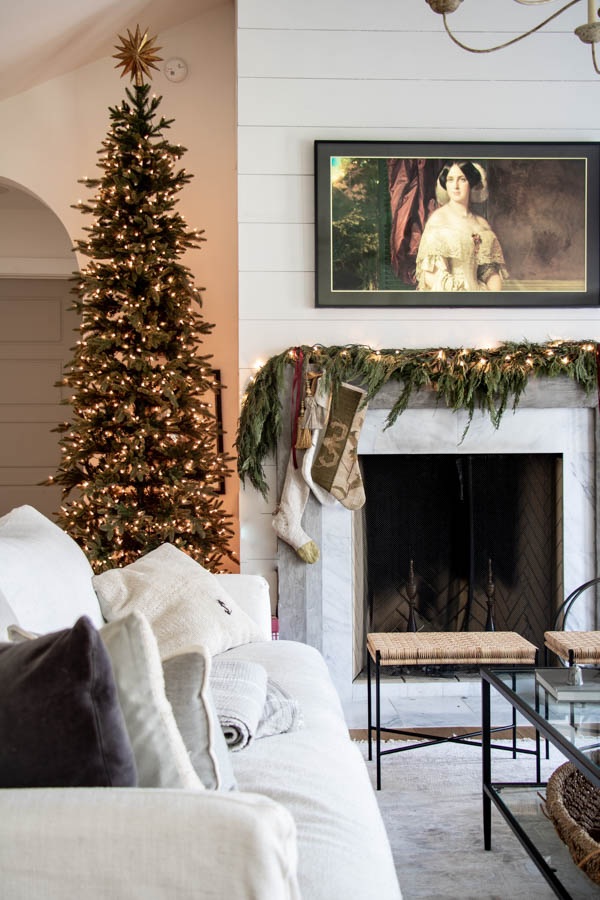 Our family room we added a simple slender Christmas tree to the narrow wall next to the fireplace and some real cedar garland to our mantel. It's all dried up now, but I kind of don't mind it. Some twinkle lights and an eclectic grouping of stockings and tassels for just a little something extra. I did not want to do the stacked stocking look and thought combining a few different styles to the side would be just a little different.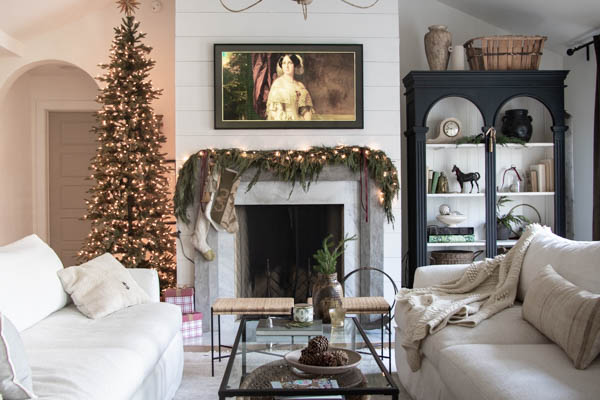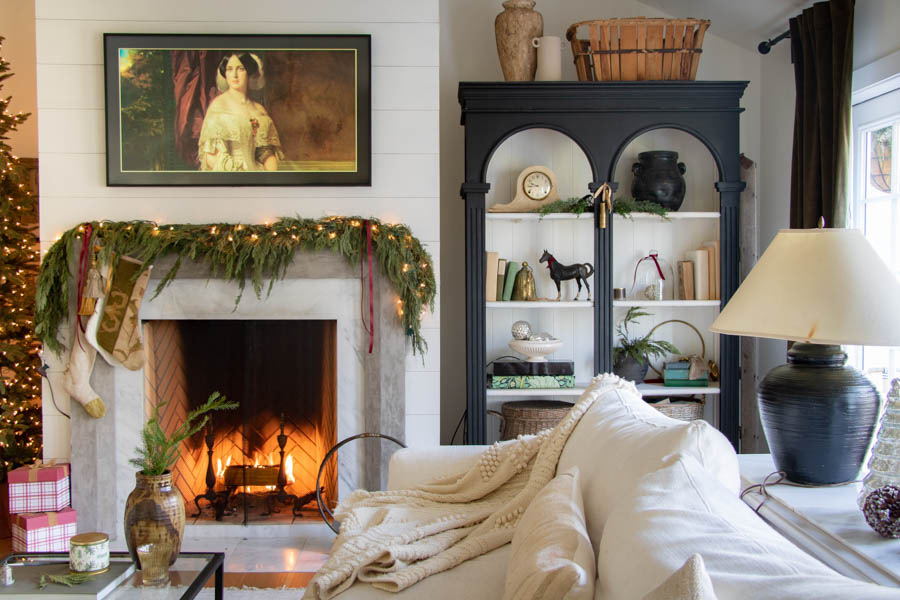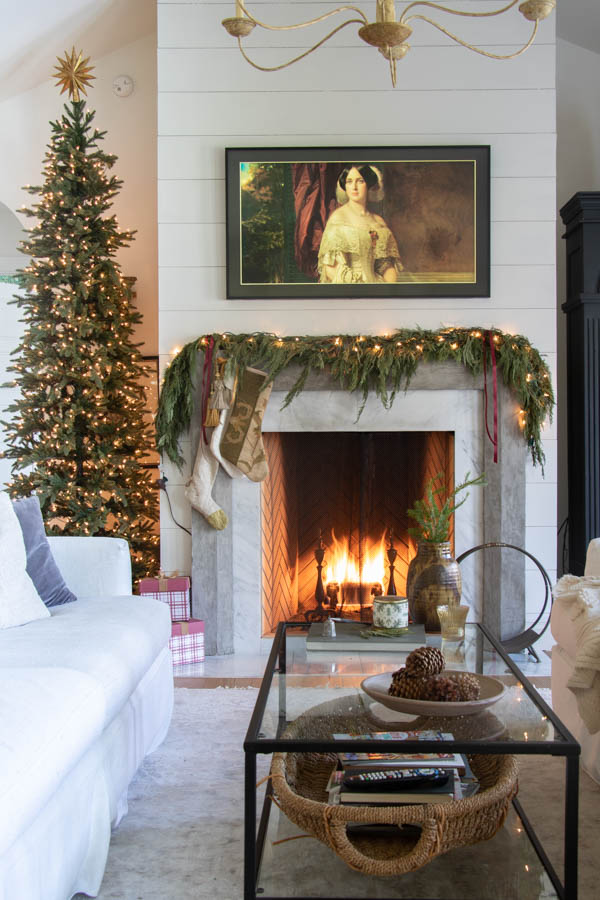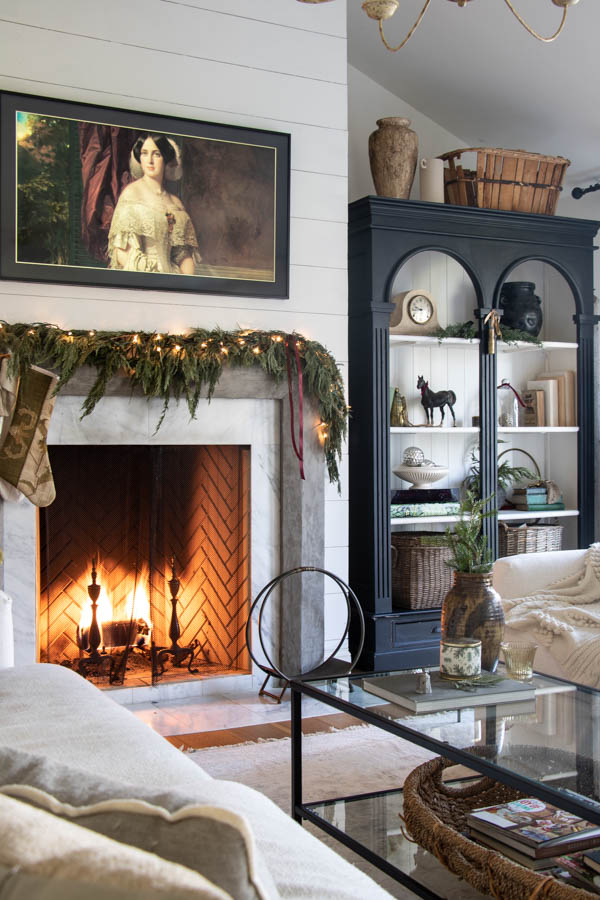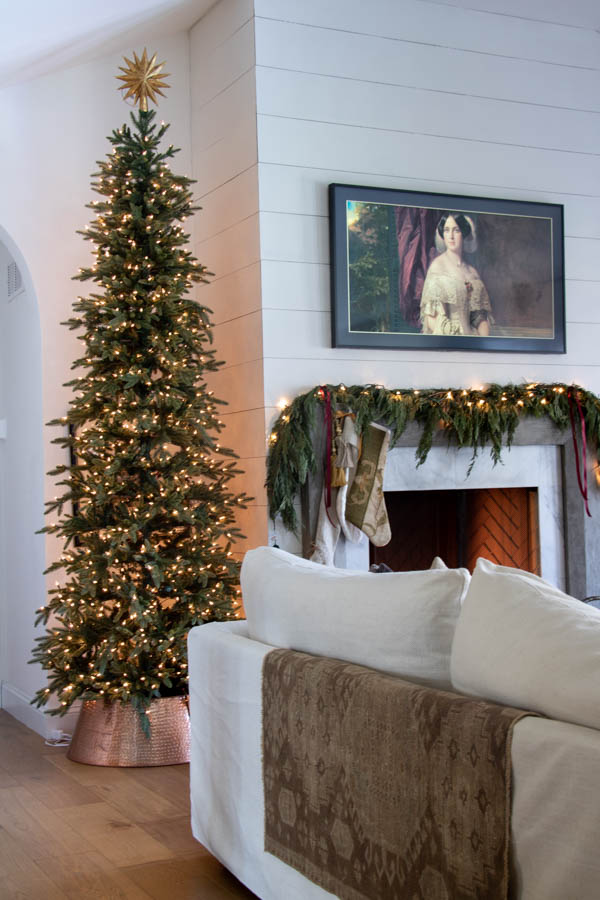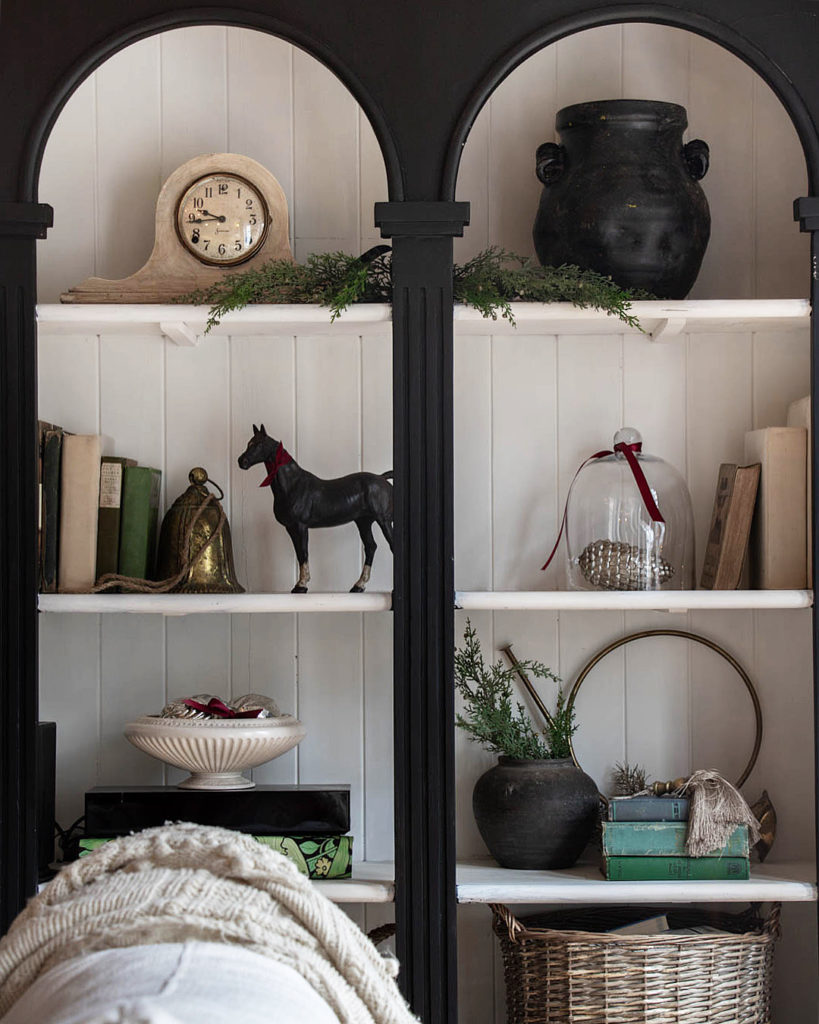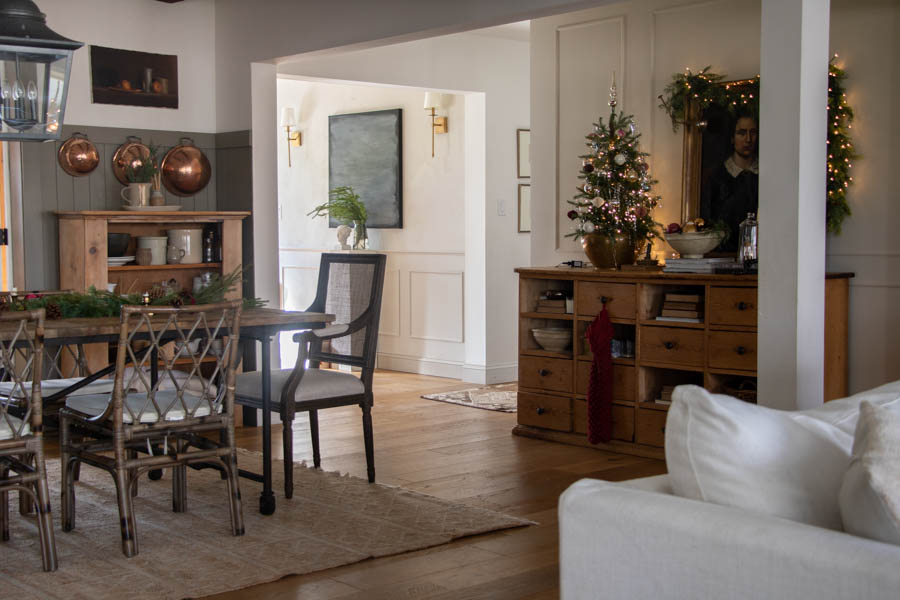 lastly our dining room's new green walls (copley gray BM) fit right at home for Christmas.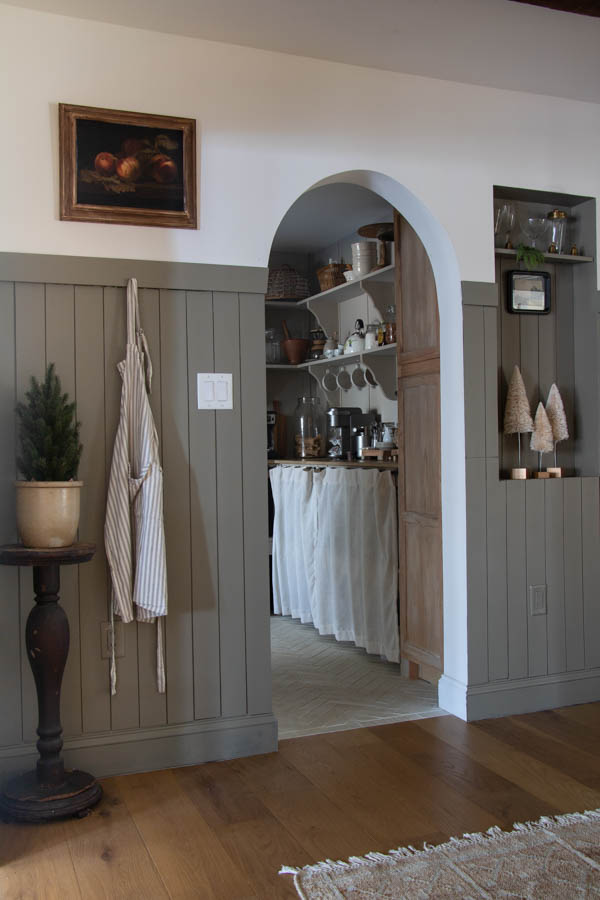 sources: