Well, you may be on fall overload here, but I wanted to share one more bit of early fall decorating around the kitchen sink. It might be an area you neglect to make pretty for the seasons. So, I partnered with BLANCO to create a beautiful fall look focused on the main focal piece of the kitchen- the sink!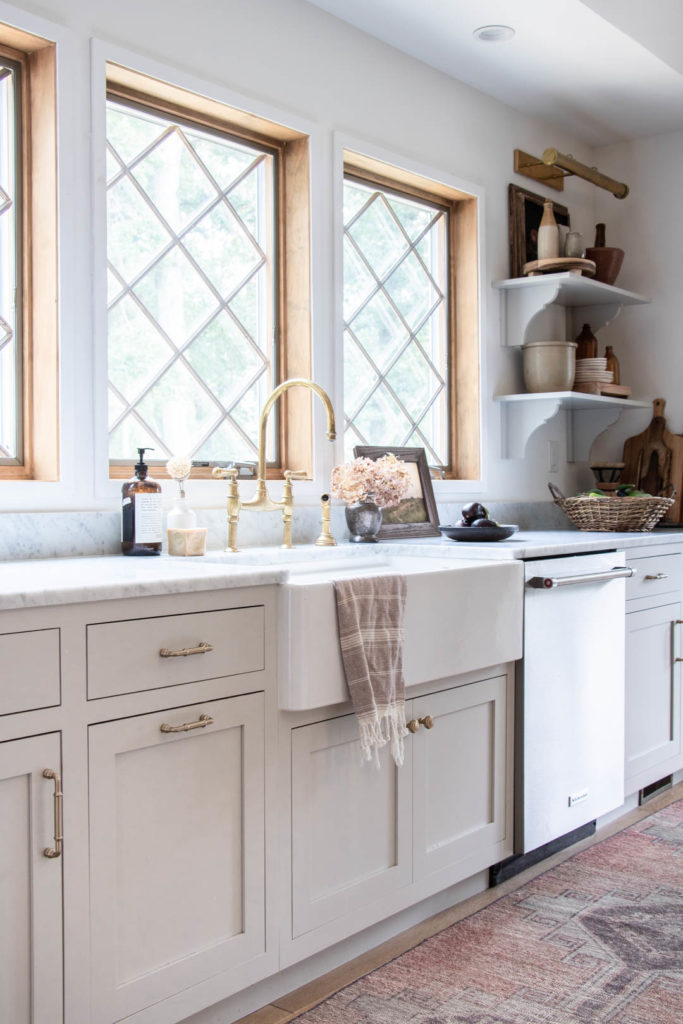 I love adding pretty décor and soaps around the sink to make for a better experience while dish washing. The best smelling soaps, flowers, a pretty dishtowel, and a great dish brush. As I like to say use your senses when it comes to decorating and the sink is the perfect place for that.
Our Profina BLANCO sink is a favorite feature of our kitchen. I love the large basin which allows me to hide a lot of dirty dishes. When designing this space I wanted a kitchen that felt warm, inviting, and classic, nothing feels more cozy then having a farmhouse style sink.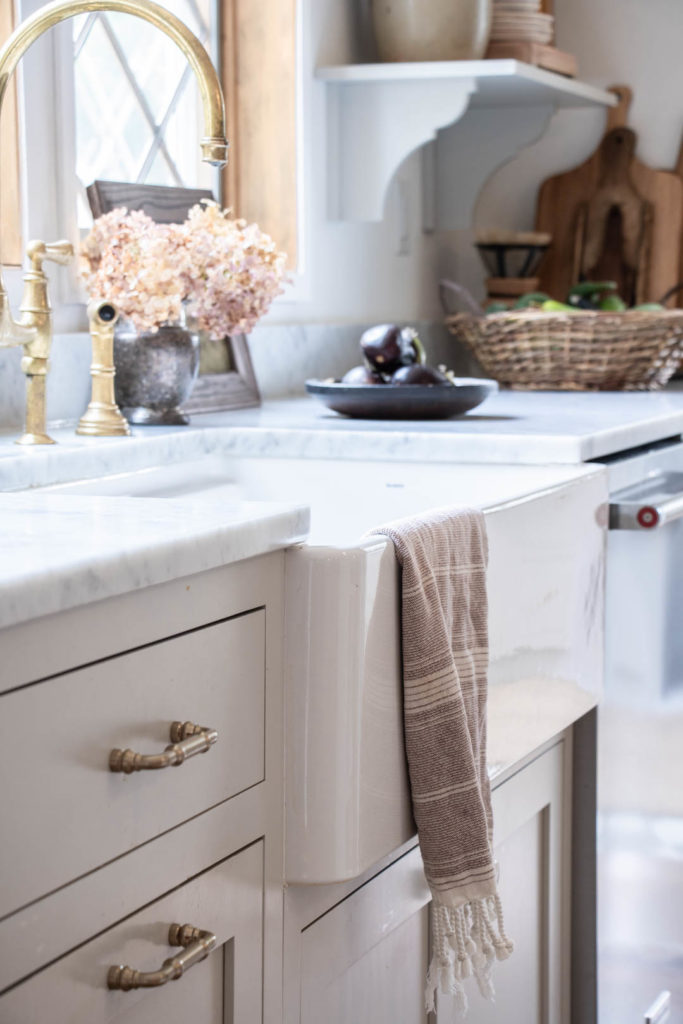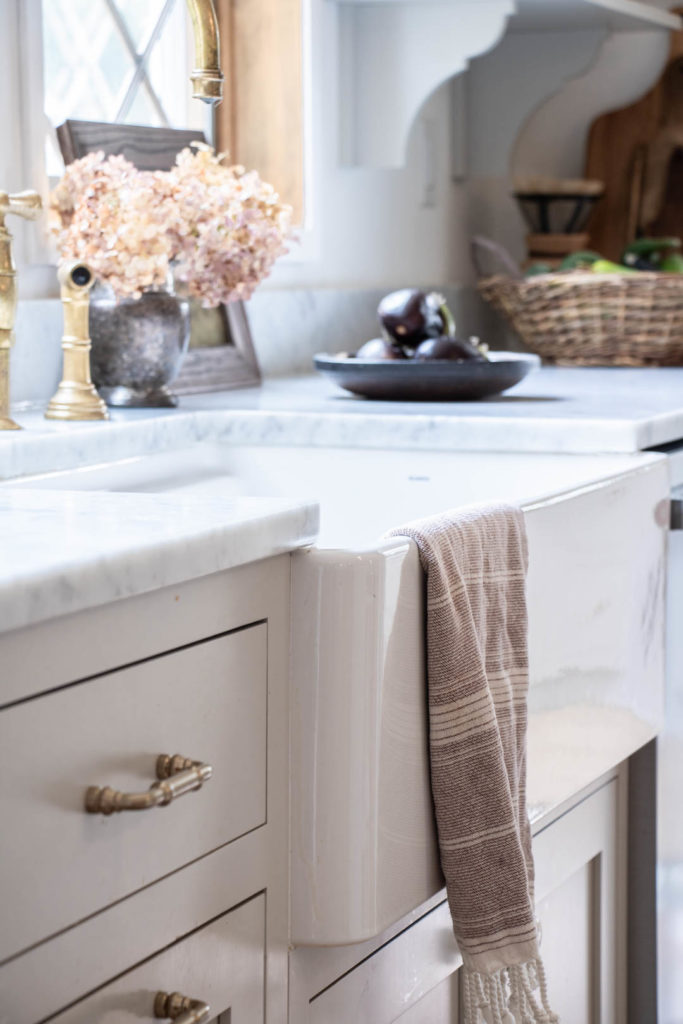 For this fall look I added some dried florals, an amber glass soap bottle, a pretty Turkish dish towel with a touch of purple, and this "October Day" vintage print. I love changing artwork for the seasons and the warm colors from this print was perfect with the brass frame.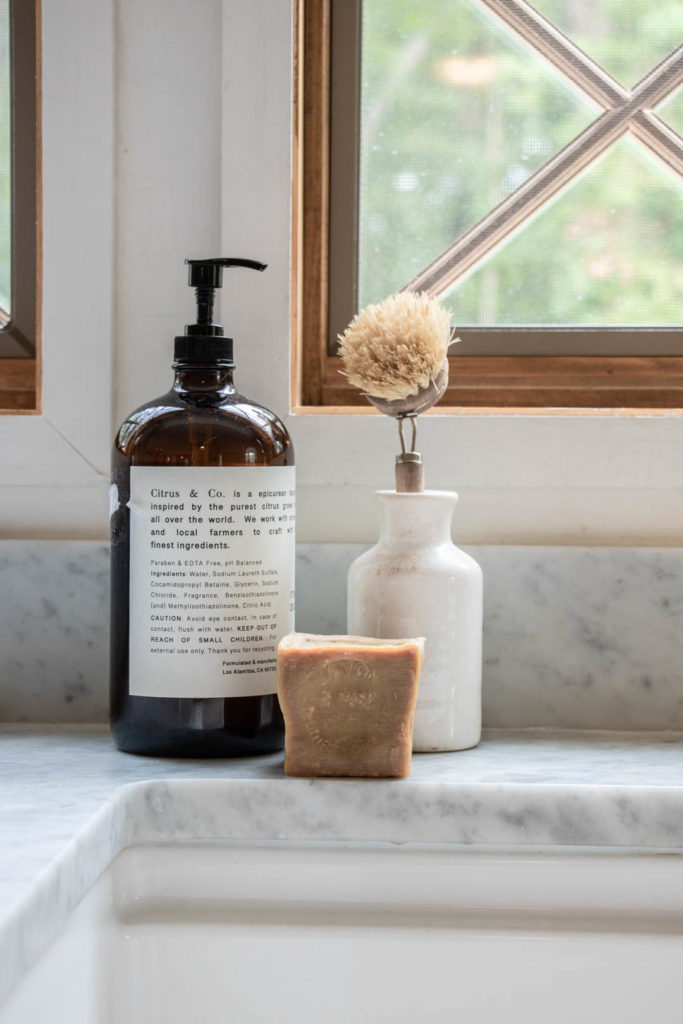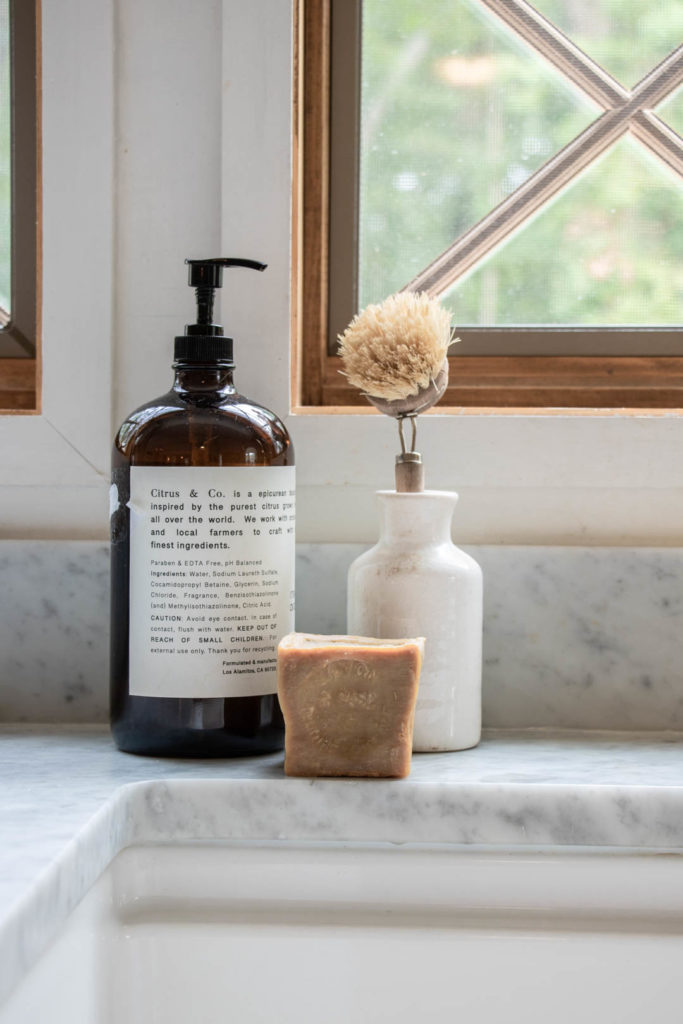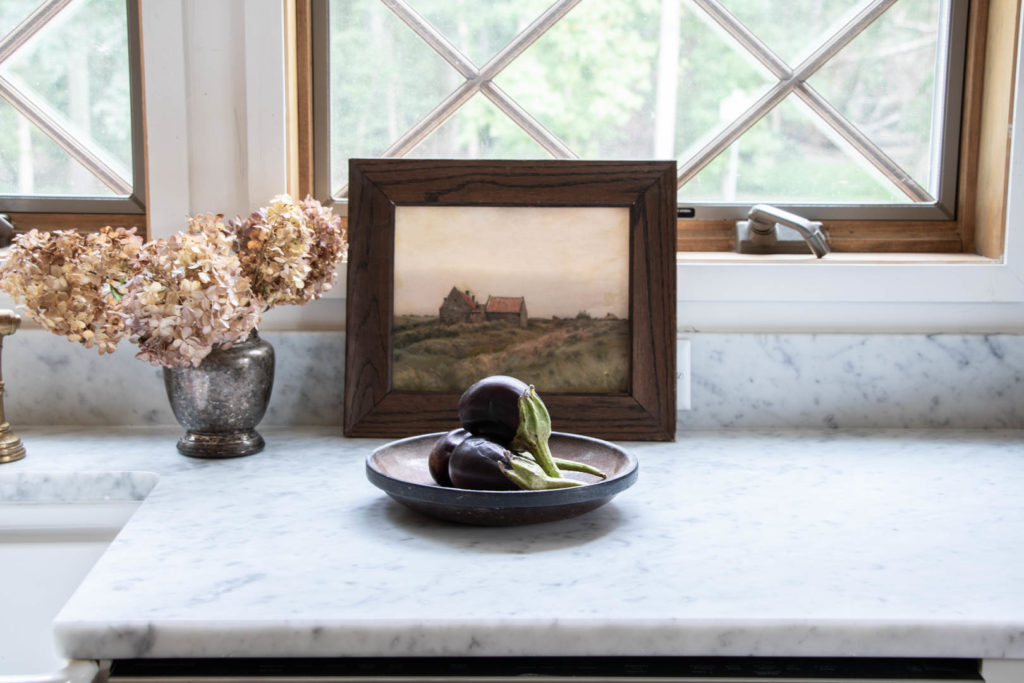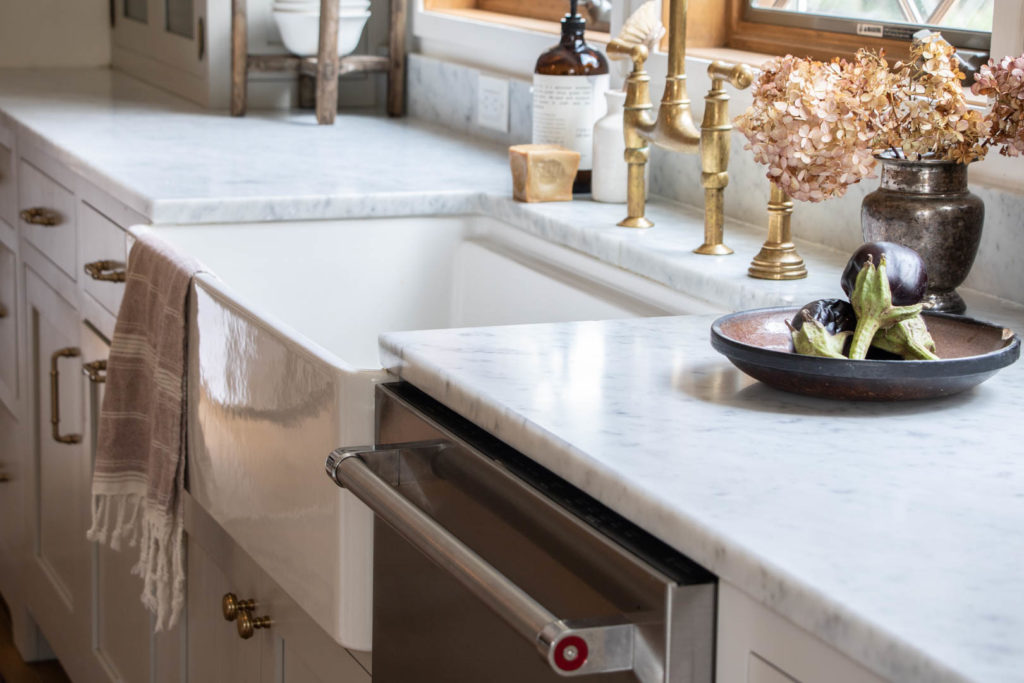 *Pro Tip- when changing out the season it does not always have to be so obvious with pumpkins and signs keep it simple with touches that incorporate the new seasons colors and smells! Its the subtle way to transition. Here are some other ways I add natural elements into our home for the change of season.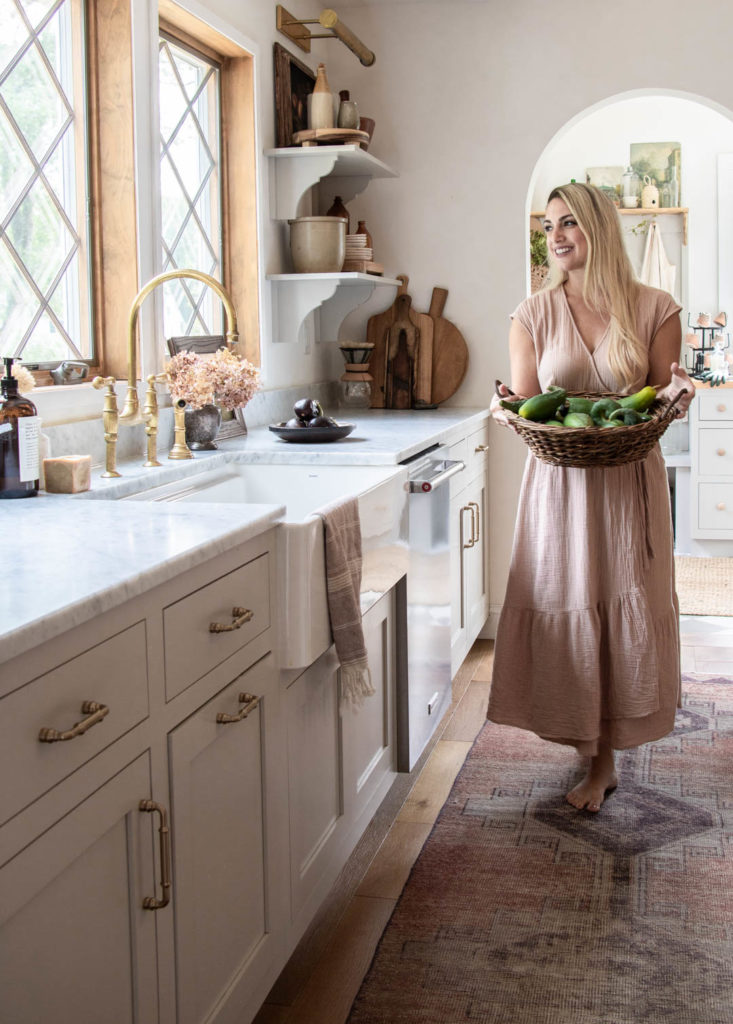 Check out more on BLANCO sinks for your next kitchen makeover!
(Visited 1,925 times, 1 visits today)