Happy Fall Friends! I think Fall is my favorite season of them all. It's still warm during the day, but having those cooler evenings, and being able to add layers to not only my sofa but my clothing is my favorite. I am for sure a socks and boots kind of girl, and if I can pair that with an easy button down top, some leggings, and a scarf I'm sold! Talk about comfy! So, when my glamour farms Alistaire Reversible Plaid Scarf arrived, I knew it would be a Fall staple this year.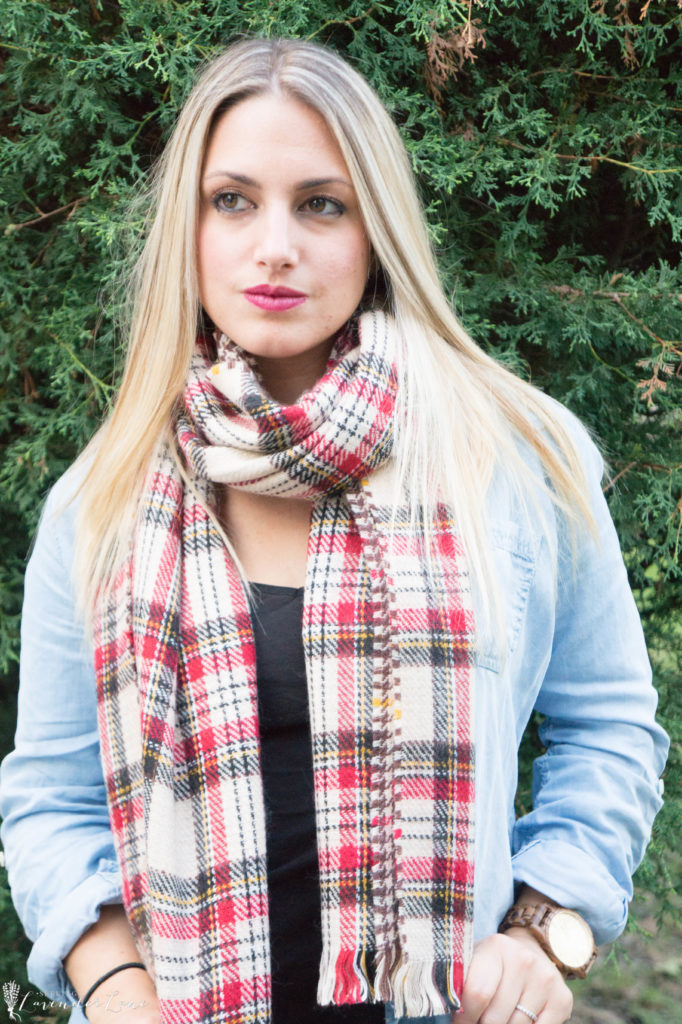 I'm loving denim everything right now, so pairing the scarf with a denim button down and my go to leggings was a comfortable fashionable look for this mama. I love that I can go food shopping like this without bundling up too much…and feel cozy and cute! I mean isn't that was every girl really wants to feel like?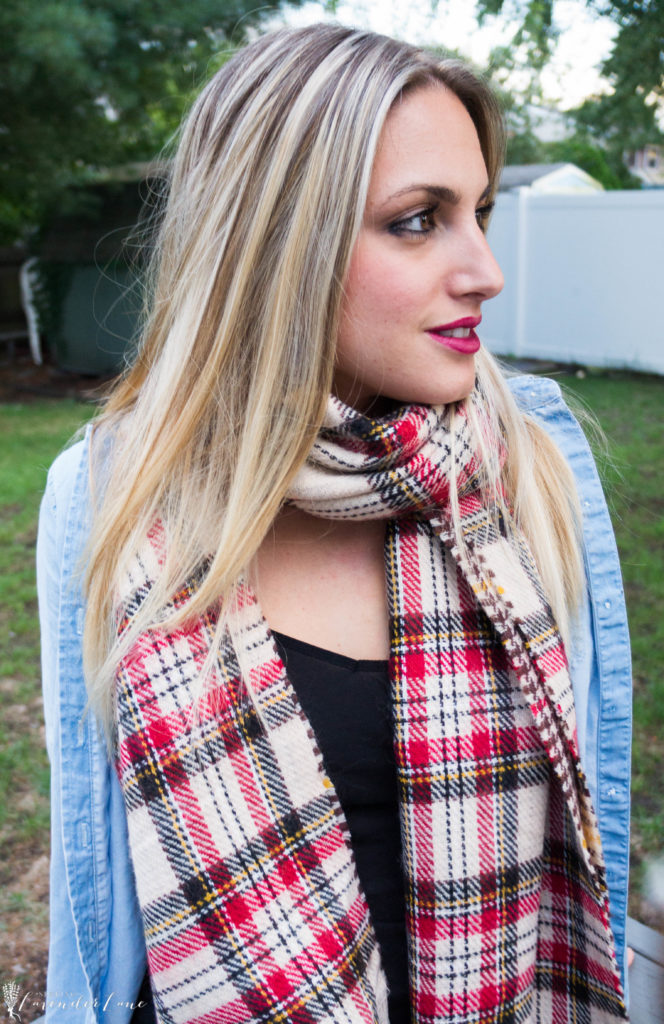 I love how this scarf has a reversible side that brings two plaid prints together. It just gives the scarf dimension, and is just so pretty for this time of year. I'm even looking forward to pairing this with my coat for winter…but lets not push it.
Okay, and a little fashion/home decor secret of mine…always buy accessories that also can become a great accent in your home. I love having cute scarves and a bag hanging on my entryway hooks. Sometimes they get cluttered with backpacks and sweatshirts, but just for this photo I got a chance to enjoy my stylish hooks for Fall. I also like to put out a cute pair of boots too. Think outside the box a bit when shopping for yourself, think about where and how it will look in your home. It's also great for photo styling ; )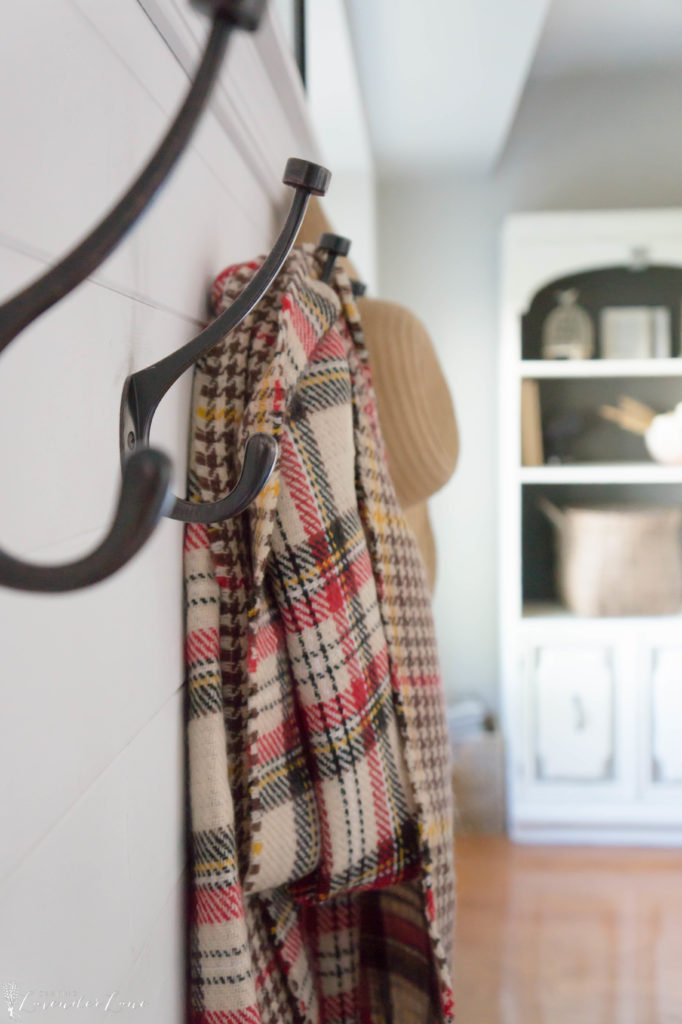 So, once again  I have another great little coupon for you ladies out there, or those guys doing some early Christmas shopping. Nah, who am I kidding, guys never  early Christmas shop haha. I have another $10 coupon off your next $20 or more purchase.  Get cozy and stylish with this Alistaire Reversible Plaid Scarf, oh and guys, there's more colors too!!
Coupon Code: SLL951
PLEASE STAY A WHILE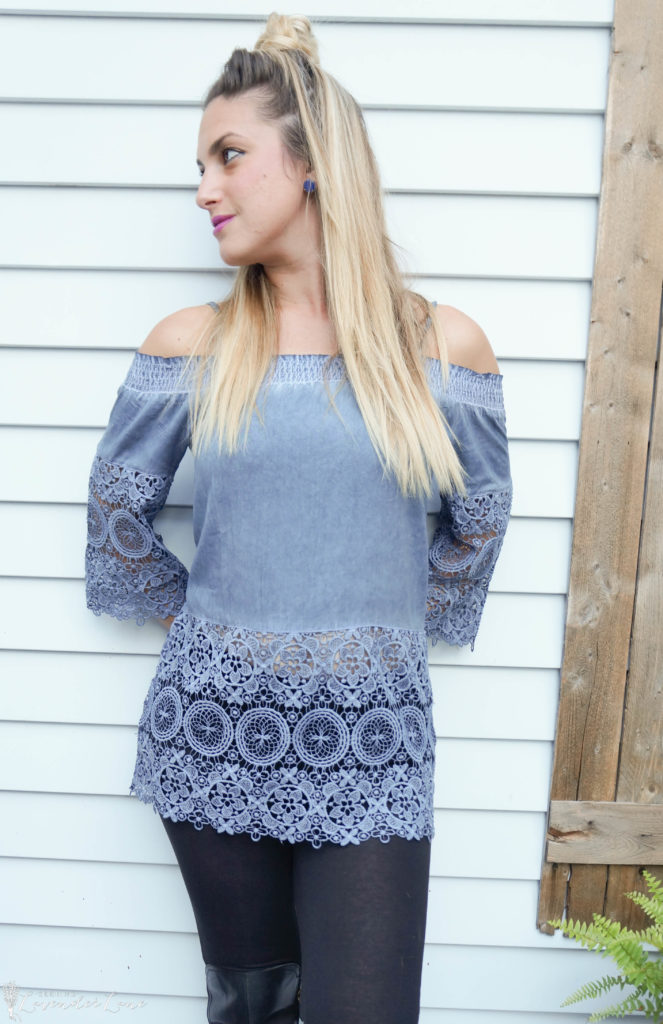 Glamour Farms Kennisaw Top