I am excited to say I am taking part in the Home Depot Gift Challenge and could not be any more excited! This has been such a fun experience and I can definitely say I was quite challenged this month.
I have yet to work with concrete except with my Ardex Feather Finish Countertops. Let me tell you…a completely different product. Concrete is definitely much harder to work with. I love the texture it brings but being a newbie at this I stuck to the basics.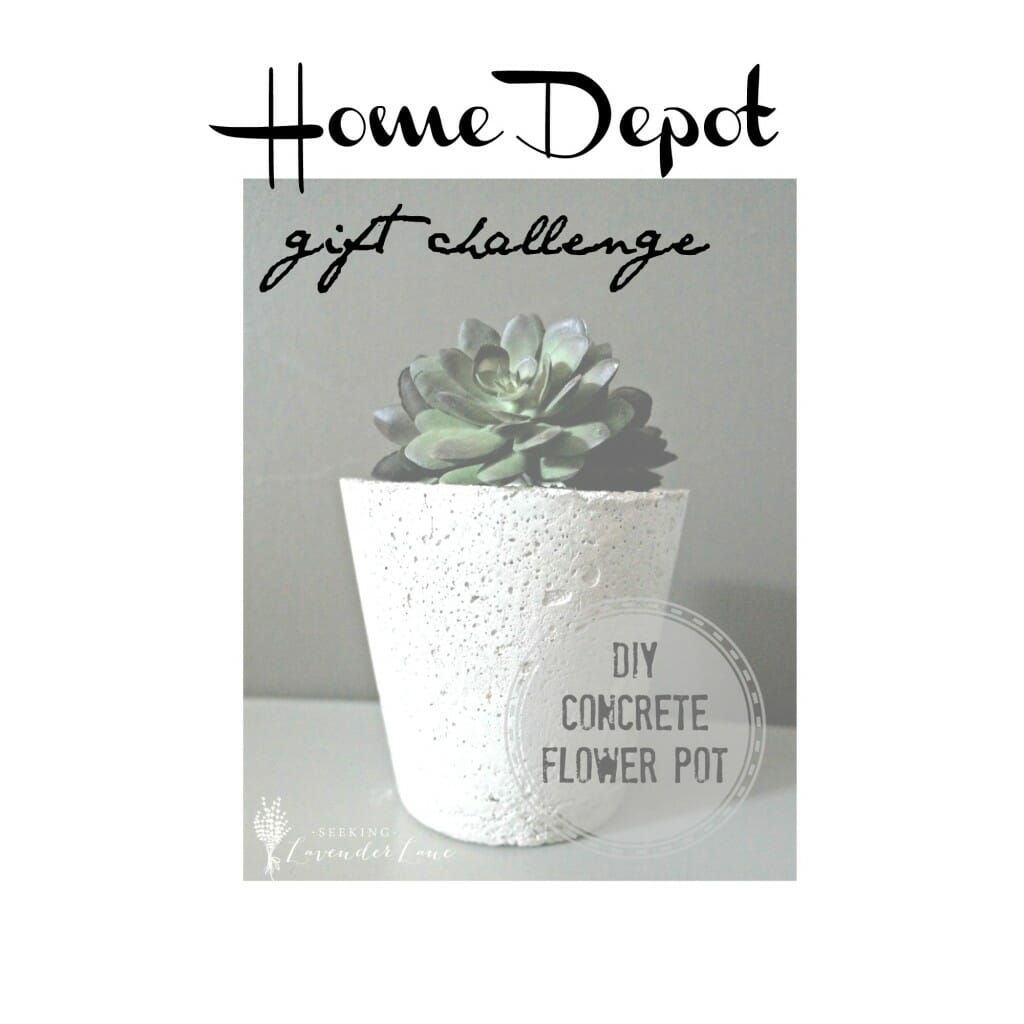 I am a huge fan of the concrete planters. They can be quite pricey ex. Target has tiny..tiny square ones for a sale price of $6.99 that's crazy. So I gave it a whirl…
Here is my very first try at it…thinking that I could figure this one out on my own haha…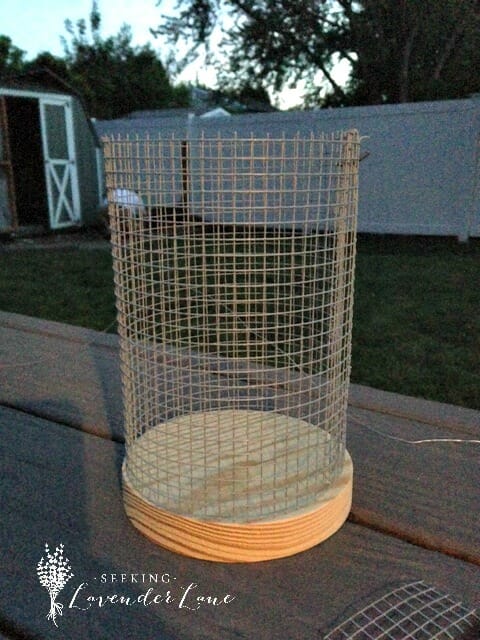 Well…I am not going to even show you what that turned out like…I bet you can imagine. Rocky and that chicken wire was showing through. I thought well, maybe this could be a pretty cool look. No convincing myself…it was horrible.
So onto…a little pinterest tutorial and a green sand bucket from Michaels and a much easier way of making a concrete planter.
Materials
1. Plastic beach bucket
2. Red Solo Cup ( I fill you up…let's have a party) haha got carried away
I told you  I was country music fan from New Jersey
3. Vaseline
4. Concrete- Of course!
STEPS
1. Mix Concrete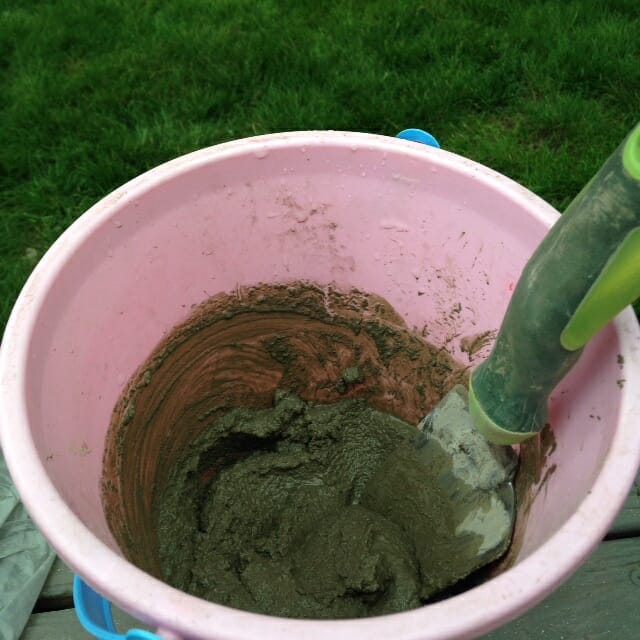 2. Add Vaseline to inside of bucket (that will hold the mold).
3. Add concrete to bottom of pale until bottom is covered.
4. Add the Red Solo Cup in the center
5. Finish filling the sides with concrete.
6. Let dry for about an hour and remove Red Solo Cup
7. Let dry in bucket over night. (do not get impulsive as myself and take out too early-oops)
8. Take the concrete mold out of bucket.
I have to say I was quite impressed it actually worked. I was thinking about bailing out of my very first Home Depot Challenge if this one did not turn out right, but it did!
and now I have a concrete planter!
I am seriously thinking about making some larger ones in the future to add to the back yard. For now this one is rocking my faux succulent. As for turning this into a Father's day gift…this can definitely become a pen holder for dad's desk.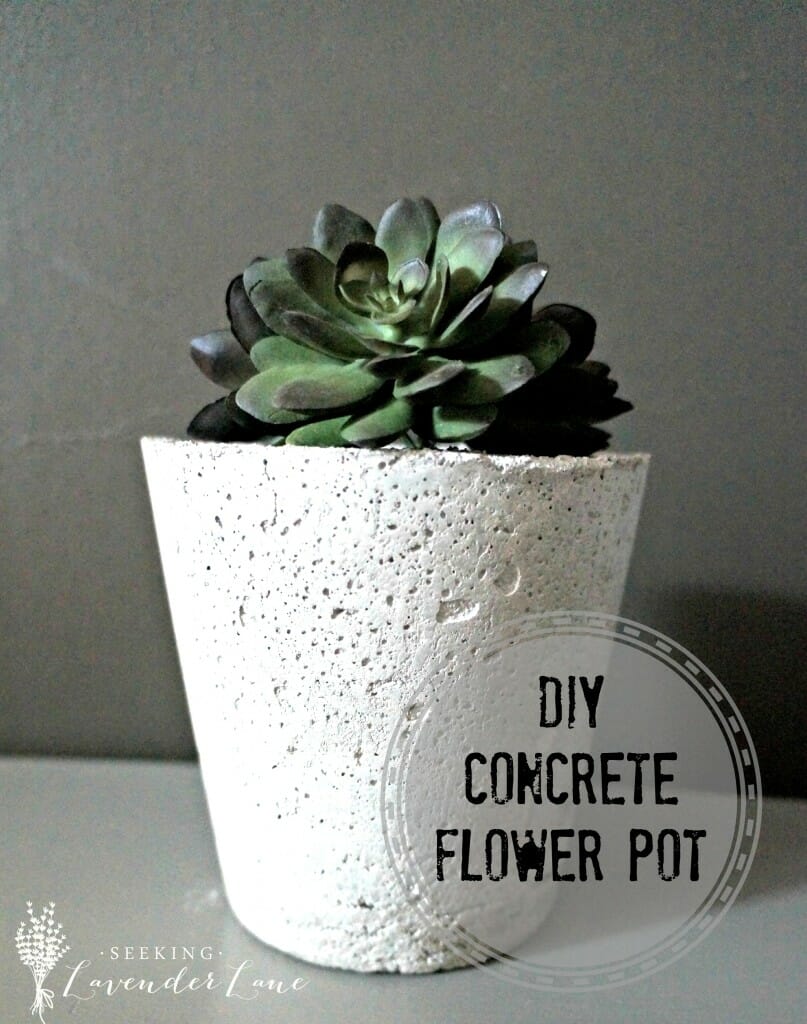 (Visited 347 times, 1 visits today)