I love a beautiful elegant gift! I shared the other day some beautiful wrapping options, but what about a beautiful basket or clear wrapped present?
I partnered with Thymes fragrances to create a few beautiful options for that perfect Hostess gift or teacher gift. I think there are endless amounts of DIY options or gift cards, but I love the options to give someone beautiful soaps, lotions, and candles. I truly love Thymes products their packaging, fragrances, and options. My favorite fragrances from Thymes are the Eucalyptus, Olive leaf, and their Frasier Fir. Each are just amazing scents that are truly unique and true quality.
Disclaimer: These boxes were hard to photograph with the cellophene so I took the photos with and without so you can see how I created each assortment.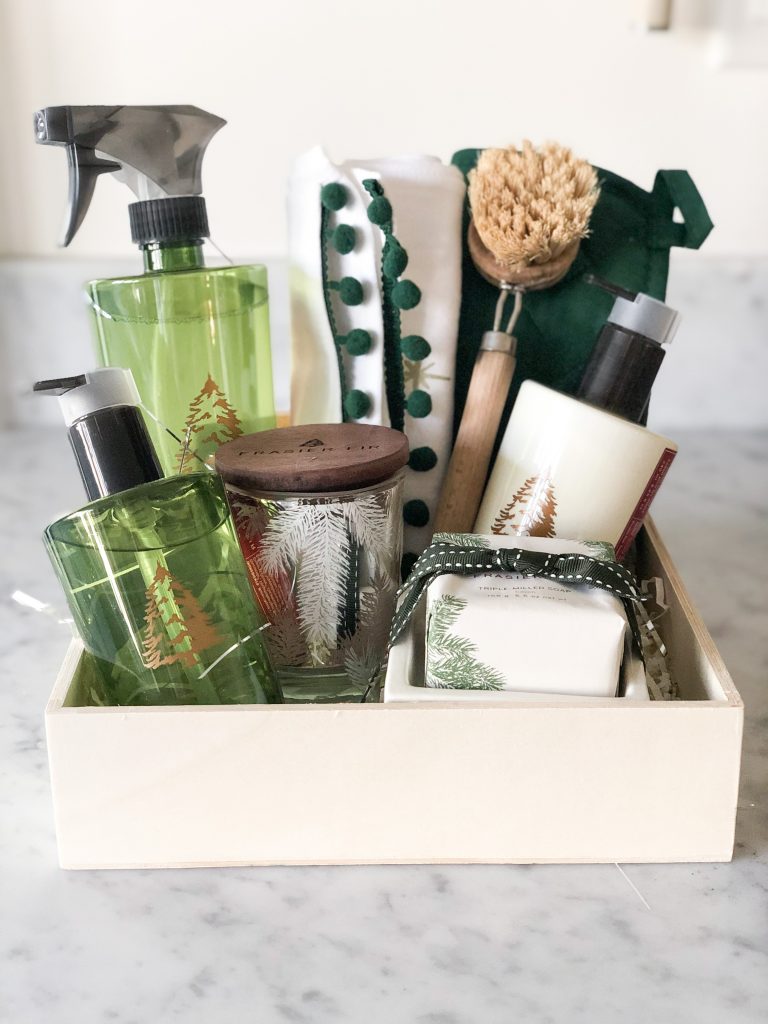 I appreciate their packaging that makes clear wrapping these best, with or without their boxes. Pair some of your favorite items from the same fragrance together. Create a great baskets of Frasier Fir for Christmas, or one of the fresher fragrances for them to enjoy once the Holidays are over.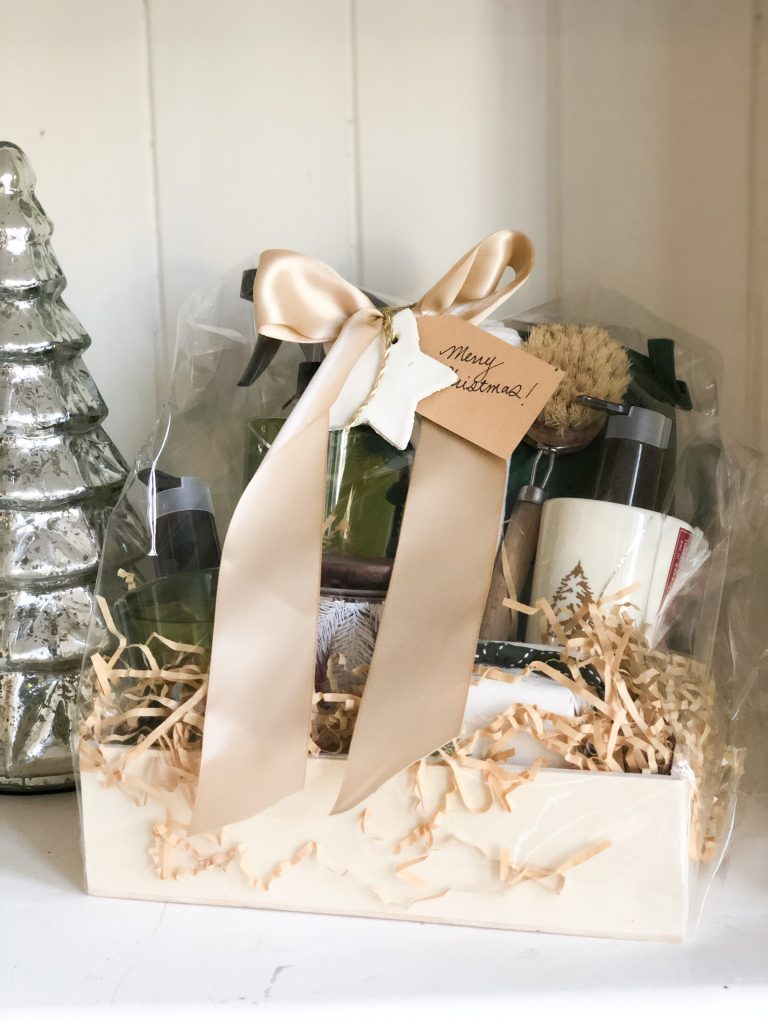 I think as a teacher these would be the perfect way to unwind during the holiday break, and great items to enjoy a bubble bath in the cold winter months or hand cream for dry chapped hands.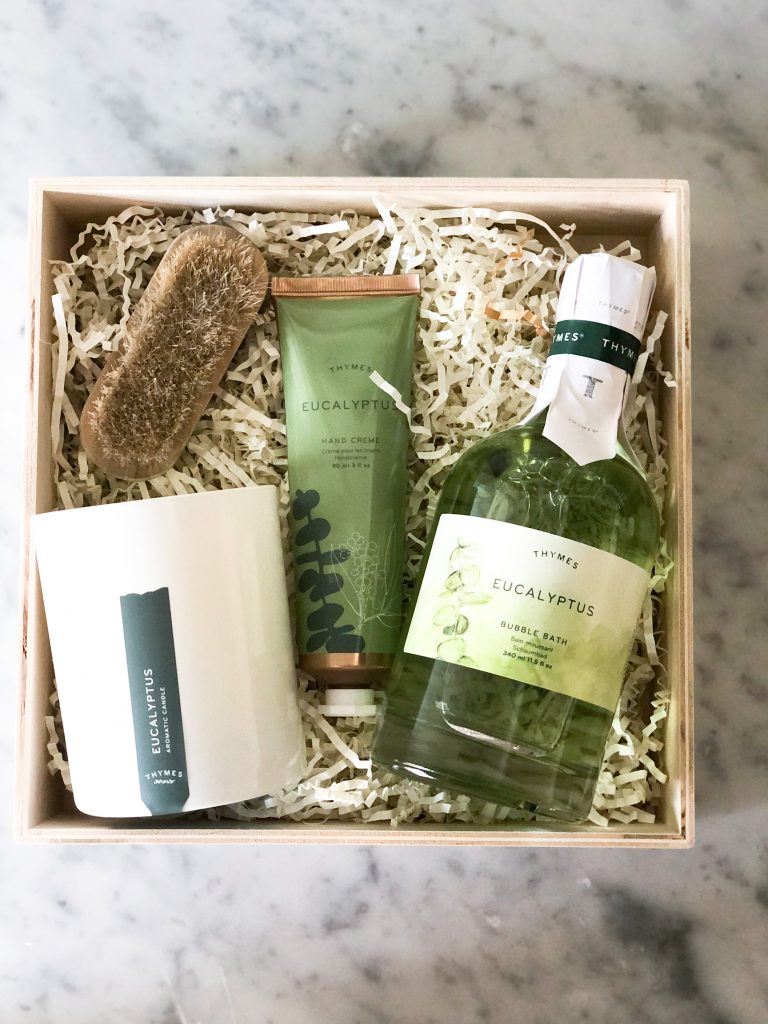 Think about a natural wood crate and add another element of wood in your collection with a bottle brush or nail brush. Believe it or not I found these crates in the dollar spot at Target.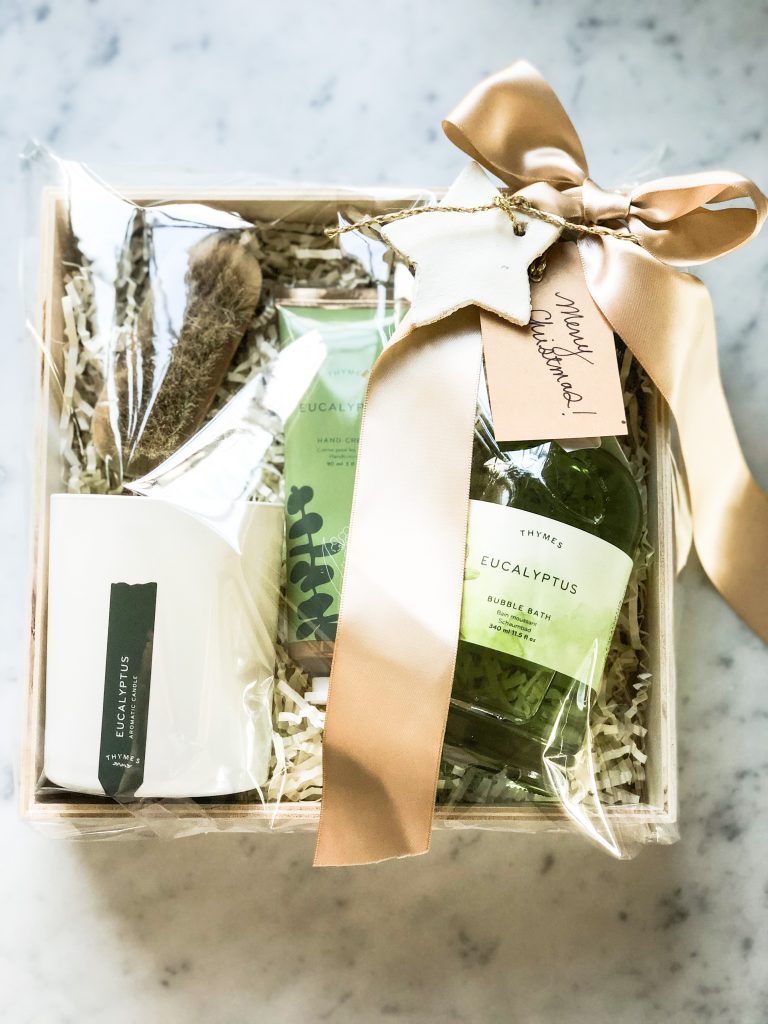 Finish it with the perfect bow or tag and even a salt dough DIY tags for a little dimension.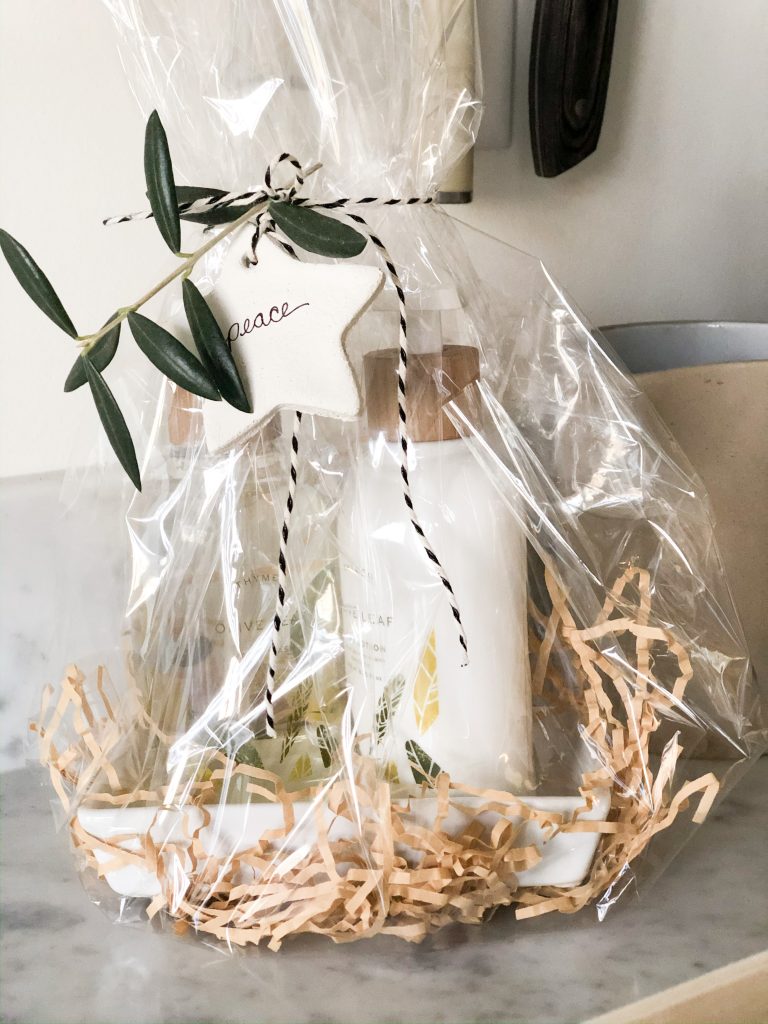 Essential Items to create a great basket or clear wrapped gift:
Cellophane
Paper Shred
Ribbon/ Twine
Gift Tags
Something about creating the perfect packaging for the perfect gift.
(Visited 250 times, 1 visits today)