Hot Interior Design Trend for 2017 and 2018 it's all about Brass
I don't know about you all, but I'm crushing hard on brass lately! I especially love  vintage brass! We are seeing brass everywhere from tabletop, to frames, furniture, home accessories, and seasonal decor. There is something about that warm brass color that feel luxurious in a home. If accessorized right, brass can really bring a space to life. You want to be sure to pick and choose your brass moments and not over do them. I've lined up some beautiful brass decor that I've collected with affiliate links for your convenience. I wouldn't recommend buying all of these for one room…but by choosing your favorites it will bring the "wow" to a space that brass is known for doing.
Something to keep in mind, is that brass can be done with a modern look, tradition,or vintage. Depending on what style you are going for, will for sure dictate which pieces you select for your home.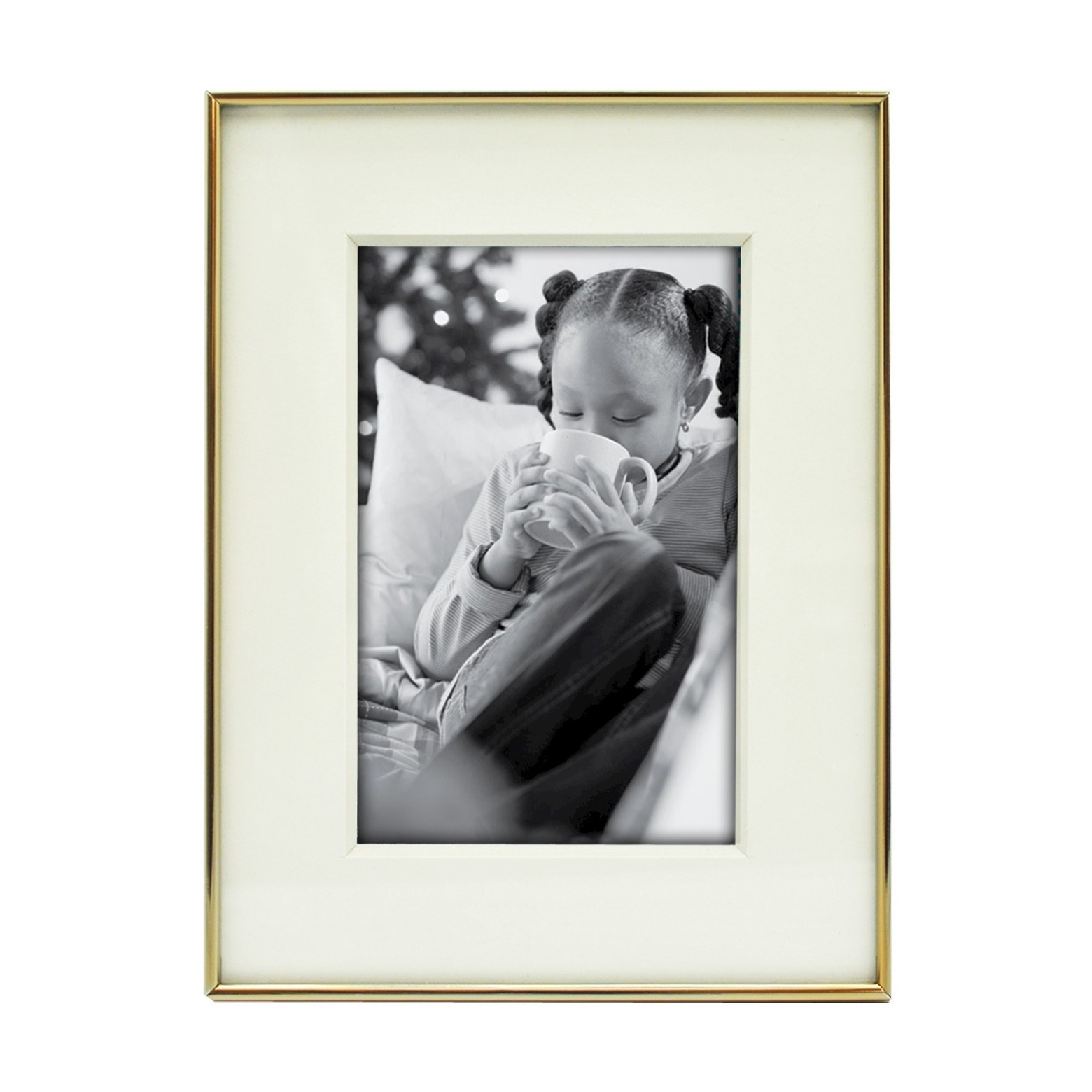 Adding a beautiful gallery wall with brass frames such as this Brass Frame
will most definitely add a glamour feel to your walls. Pair with a beautiful brass light fixture in the room with neutrals or pops of color.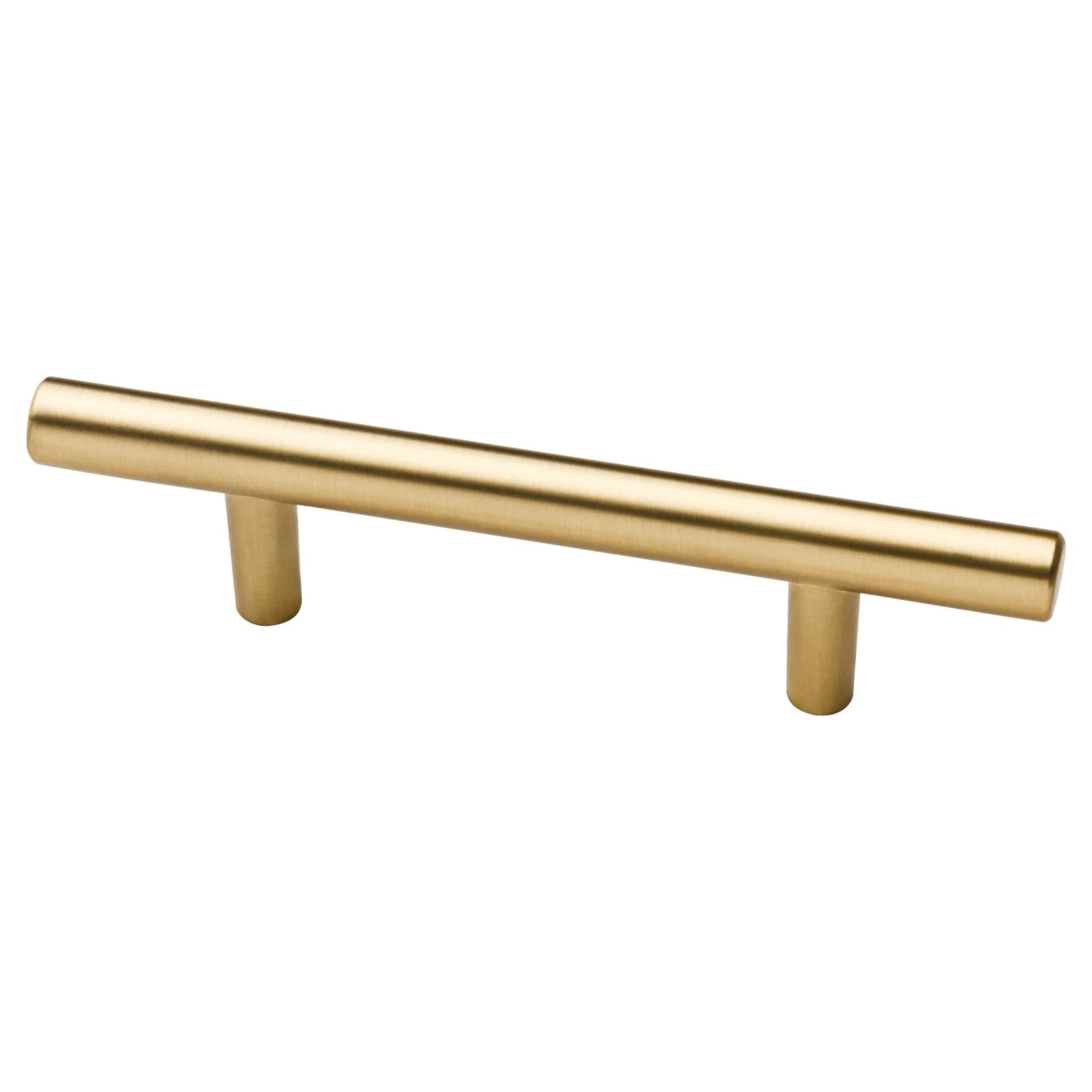 Have you ever thought about adding brass to your kitchen? If my kitchen was not already as it is…I would seriously think about adding some brass especially in the hardware. Think of all the kitchen interior design trends for 2017 and 2018, and how wonderful these new colors and neutral looks will look with brass pulls.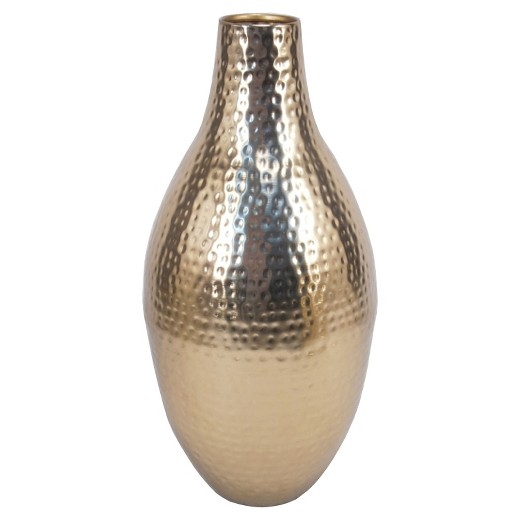 If you want a more subtle approach to adding brass you can do so with a brass vase and pair with some greenery. This will also be great for the holidays.  Brass Vase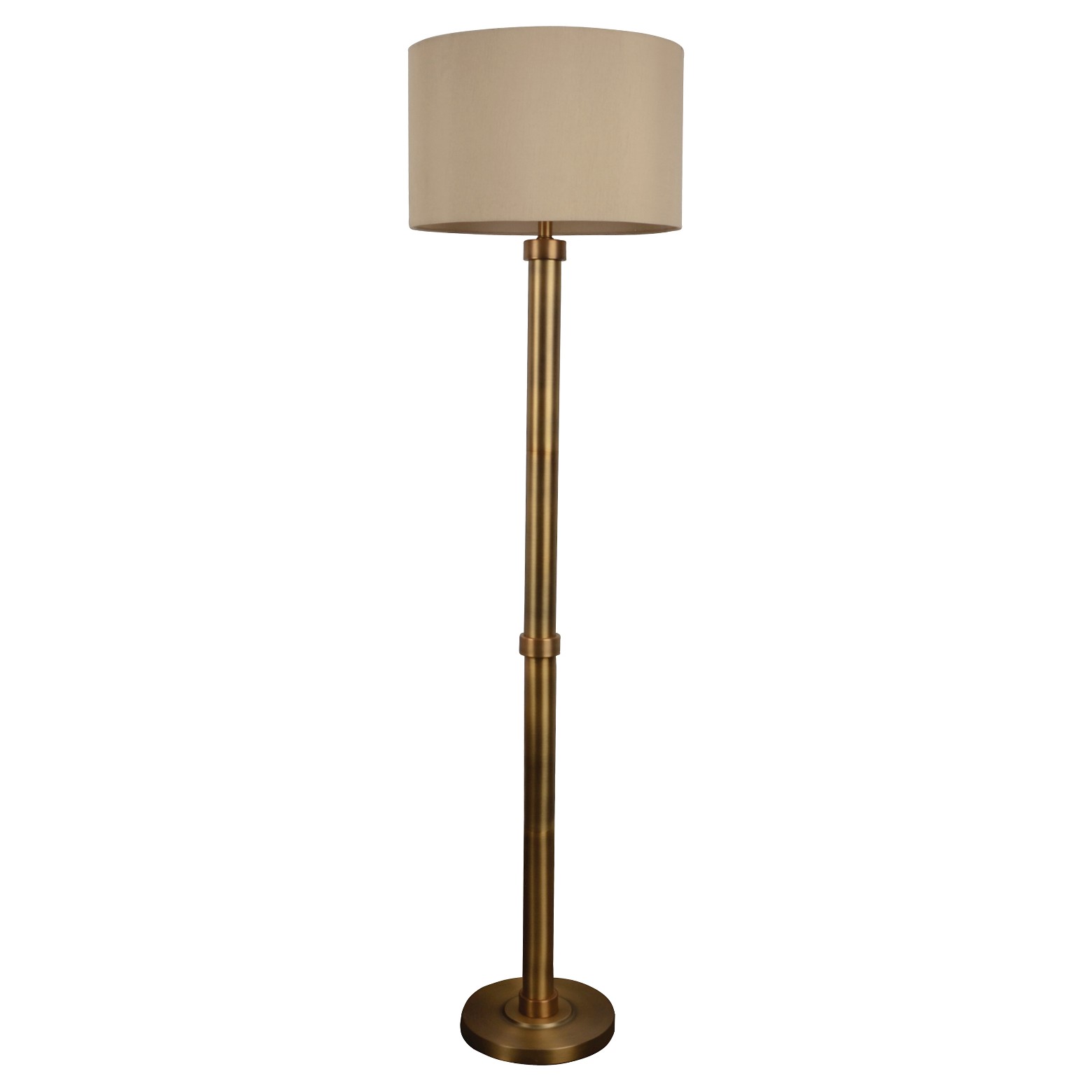 Adding a beautiful brass floor lamp will certainly add a beautiful touch to any space. Add some beautiful brass hardware to your furnishing to pull this look together. Brass Floor Lamp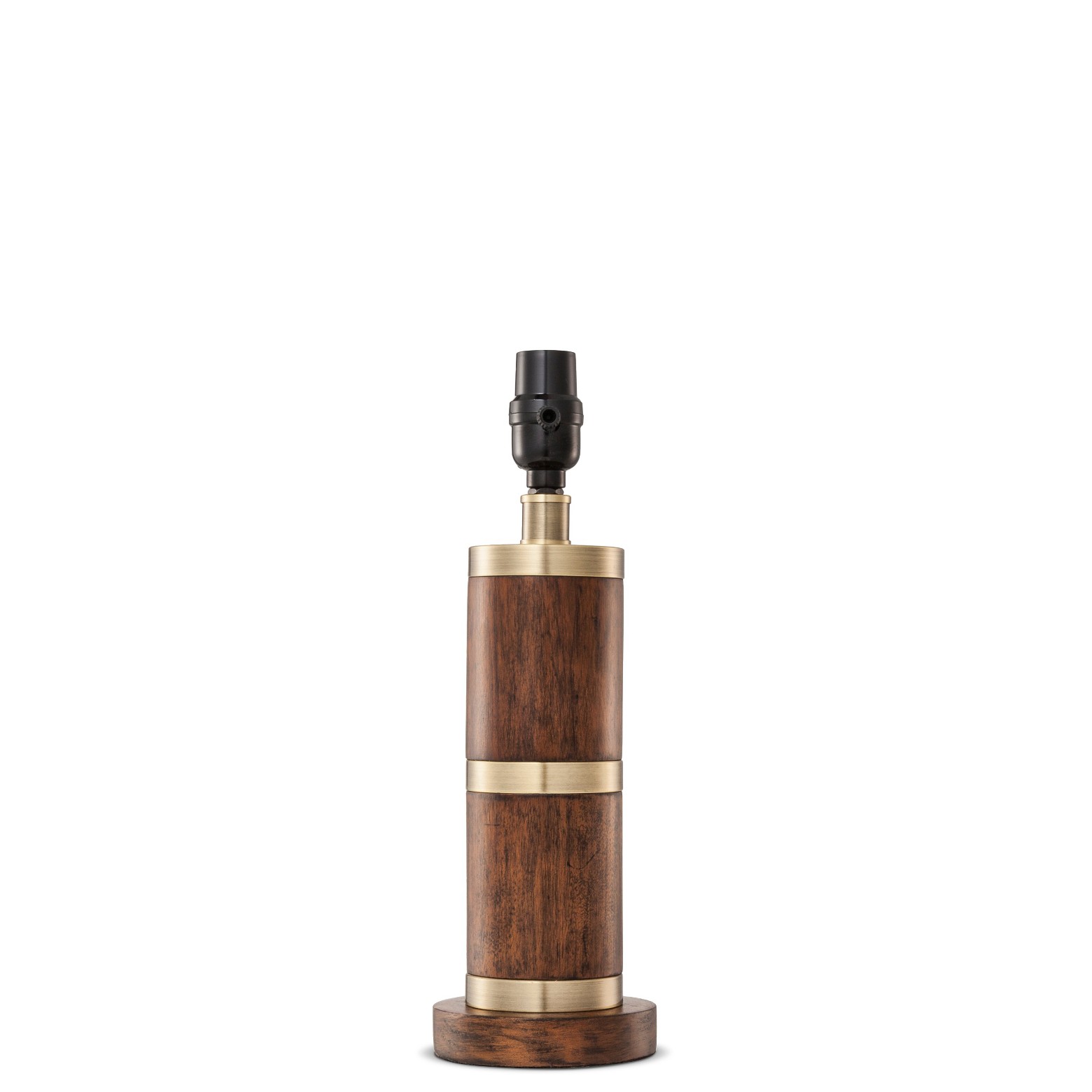 Brass does not have to be all in your face. Adding touches of brass such as this lamp, gives a modern feel with an edgy look. I love anything that has different materials paired together like the wood and brass in this table lamp.
Brass and Wood Table Lamp Base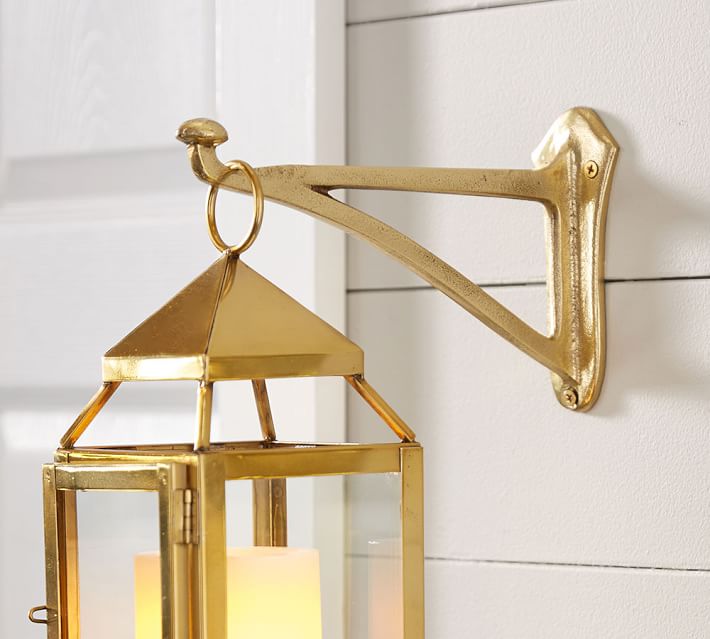 How about shiny brass? I love these gorgeous brass hooks. The way they paired it with the brass lanterns is perfect for this Holiday season. Brass Hook
Thinking of adding some candles to your mantel or table this year? Adding a collection of pillar brass holders such as these will make for a romantic and vintage feel. Brass Pillar Holders
You can add this to my Christmas list! I've been looking for a pretty table clock with an antique brass look. This is a beautiful shade of antique brass and is a great way to introduce brass in your home. Antique Brass Table Clock
A more modern or traditional feel with a glass coffee table and brass frame will be a sexy piece to your living room.
Okay, I about died when I saw this pendant in the new Pottery Barn catalog. You guys…seriously I should buy this and store it away for my next house. It has no place in my current home, but it's a style I can't see me getting sick of. If you buy it…send me a photo please!  Amazing glass and brass Pendant
Adding any brass mirror is a stunning look in any room. This could be beautiful in a bedroom or living room. Add a gallery wall of assorted brass mirrors for a dramatic effect. Brass Mirror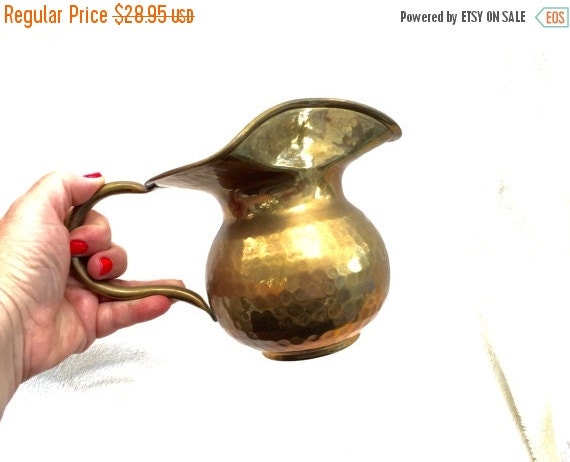 Looking for brass antiques? Etsy has some beautiful finds, like this brass vase. Add some beautiful peonies in here during the spring or some evergreen for the Christmas season. Vintage Brass Vase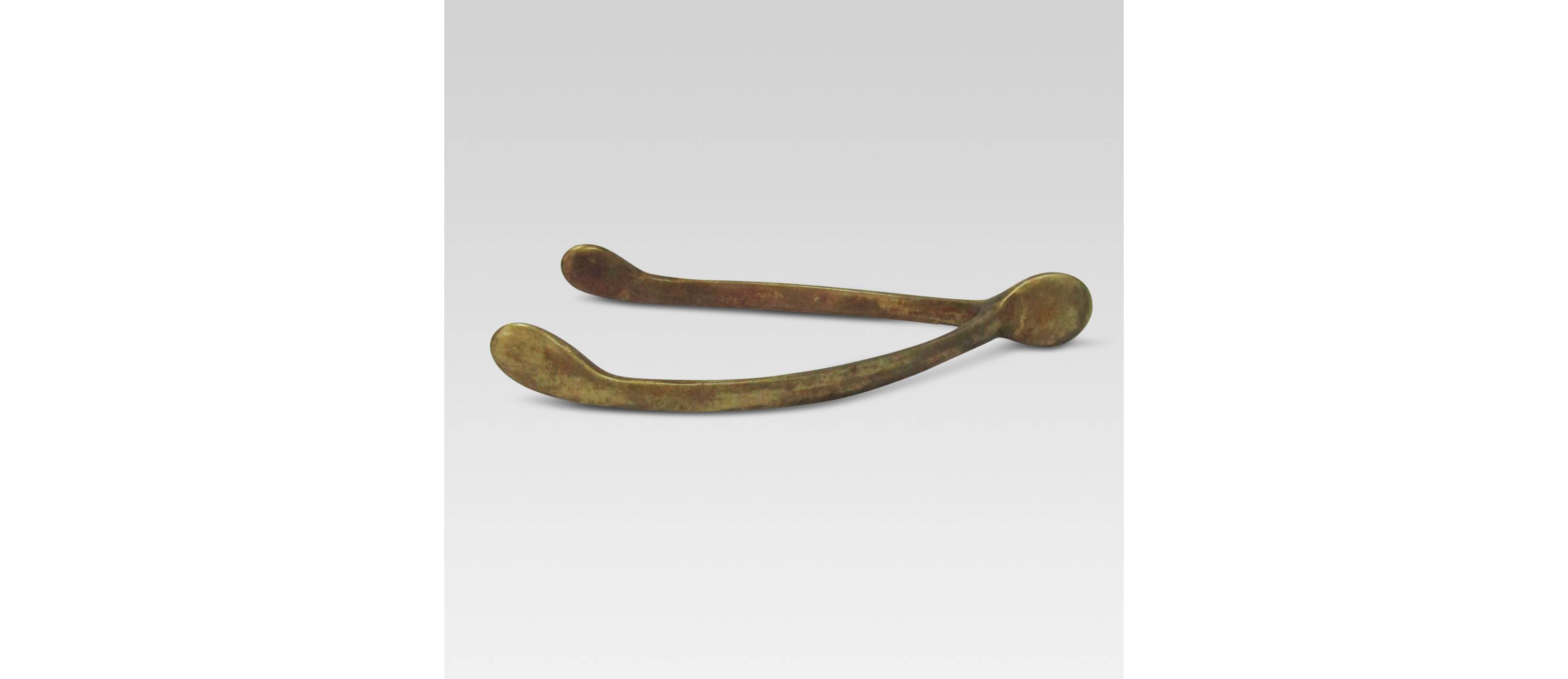 Some how I think I will end up picking this wish bone up from target. It is just too cute!!!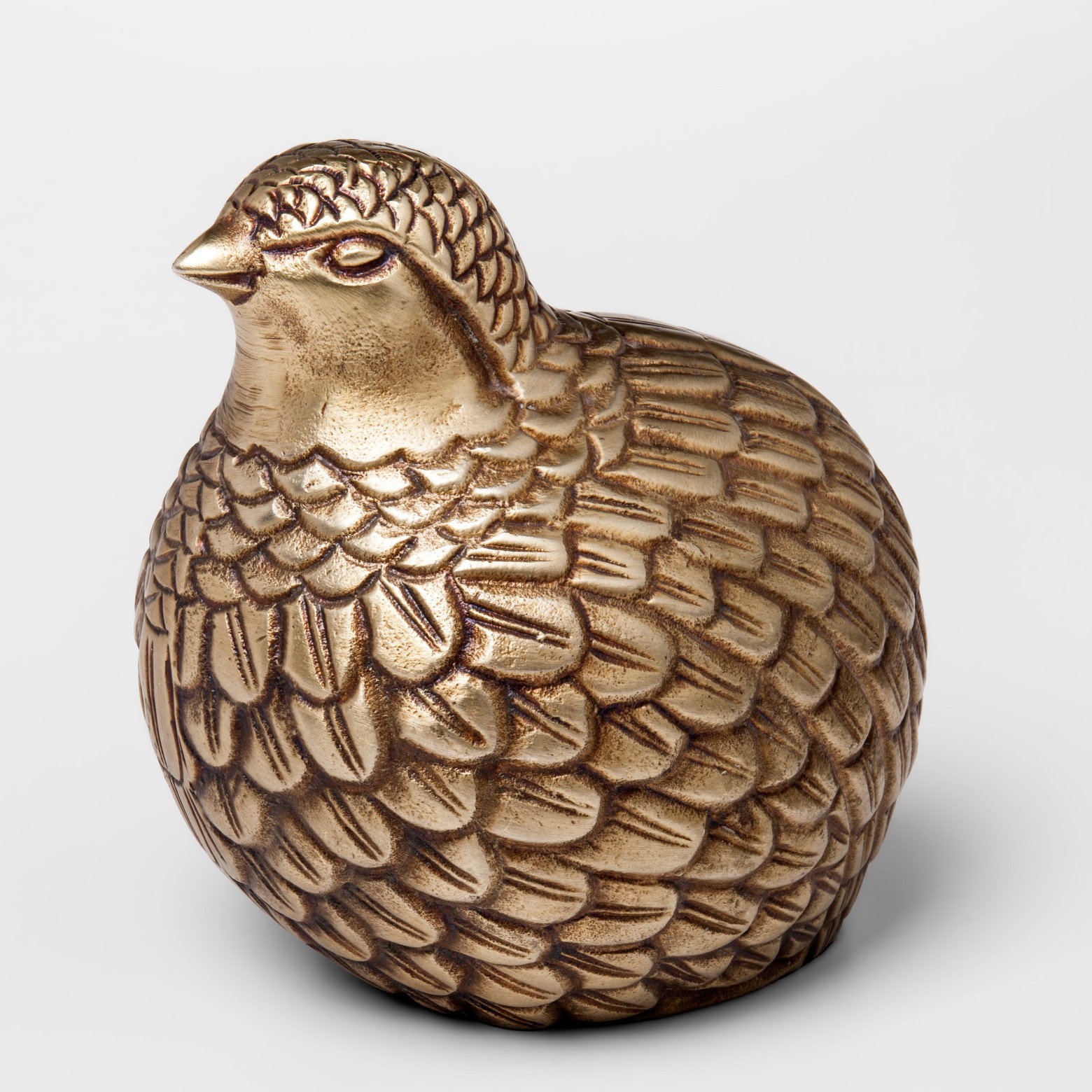 You guys have seen this bird around here a few times now. I just love it! Such a great little accessory to add anywhere in the home. Brass Bird
Please Pin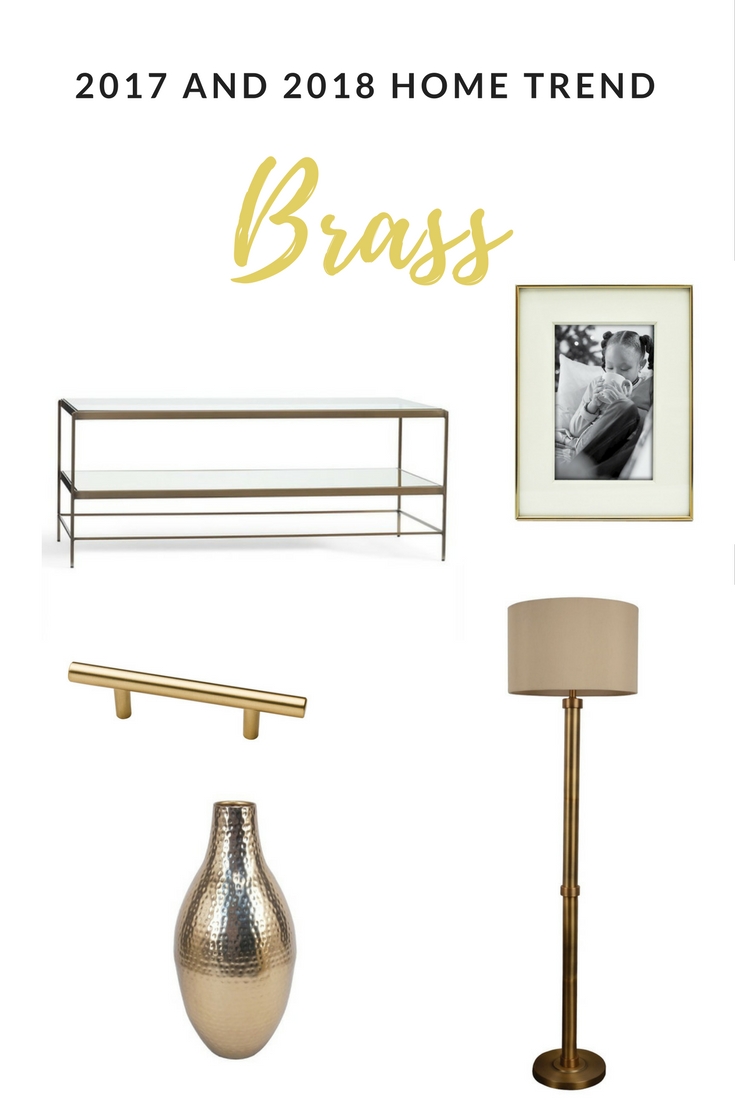 (Visited 952 times, 1 visits today)