So, I'm little late for this One Room Challenge Week 4, but better late then never!  I just finished painting the bedroom hooks and beadboard today, because the beadboard was a last minute decision and I wanted to make sure it was all done before I shared it here. I wanted  to create a kid bedroom hooks so my daughter could have a place to hang her backpack when she comes home along with sweatshirts, jackets, etc. I thought having it built right to the wall would give the space character, and I was right! I love how it transitions to the jack and jill bathroom that has a vintage flair with the black and white tiles and claw foot tub (a room I'll share at a later time). It just all  looks beautiful  and the storage has become functional and beautiful.
j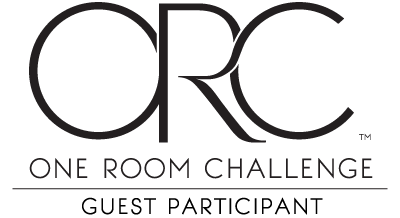 It's so easy to install these wooden pegs as we did here. This is the 4th time that we have installed them in our new house, as we shared in our mudroom wall, we just installed in our laundry room, and we made a rack for inside the pantry to hang aprons (another room I'll be sharing soon). I decided to paint this one wall white so it just blends. I want this room to feel simple and so I chose not to do any bold choices like painting the molding and hooks in color. Right now this room is simple and sweet..but it always leaves room to make changes as she grows or places to add to.
We used for this project, wooden pegs, beadboard, and 1 x 4 molding for the rail, and 1/2″ spade bit to crate holes for pegs. I then painted the entire look in Benjamin Moore simply white.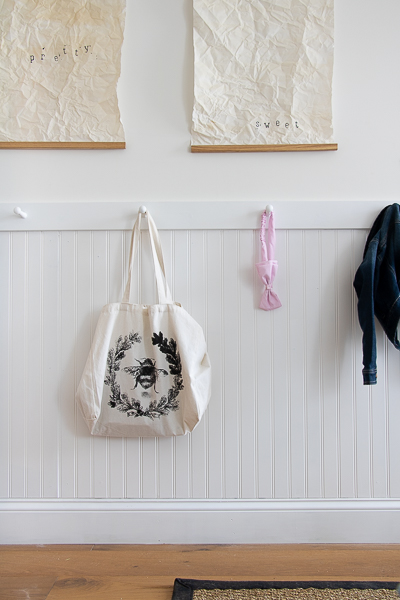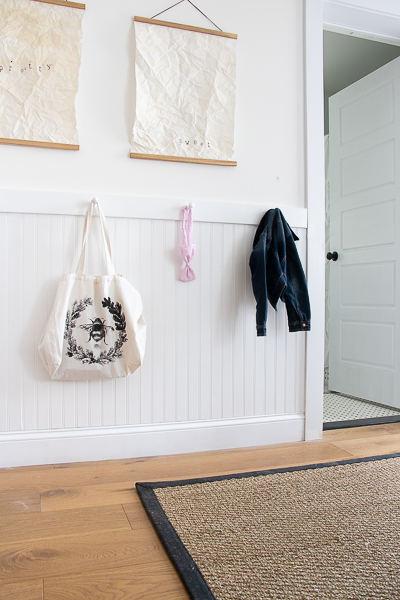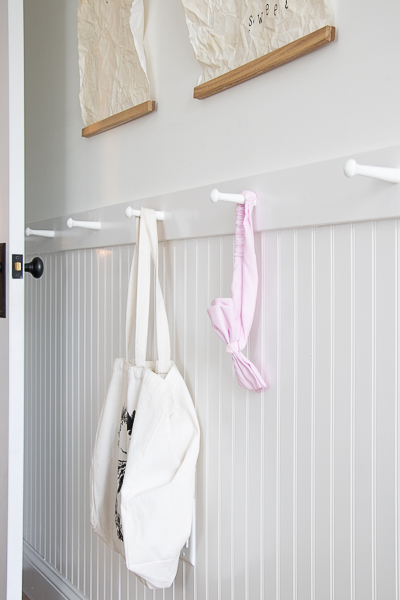 It's clean, sleek, and simple for keeping organized in this kid space.
Please Pin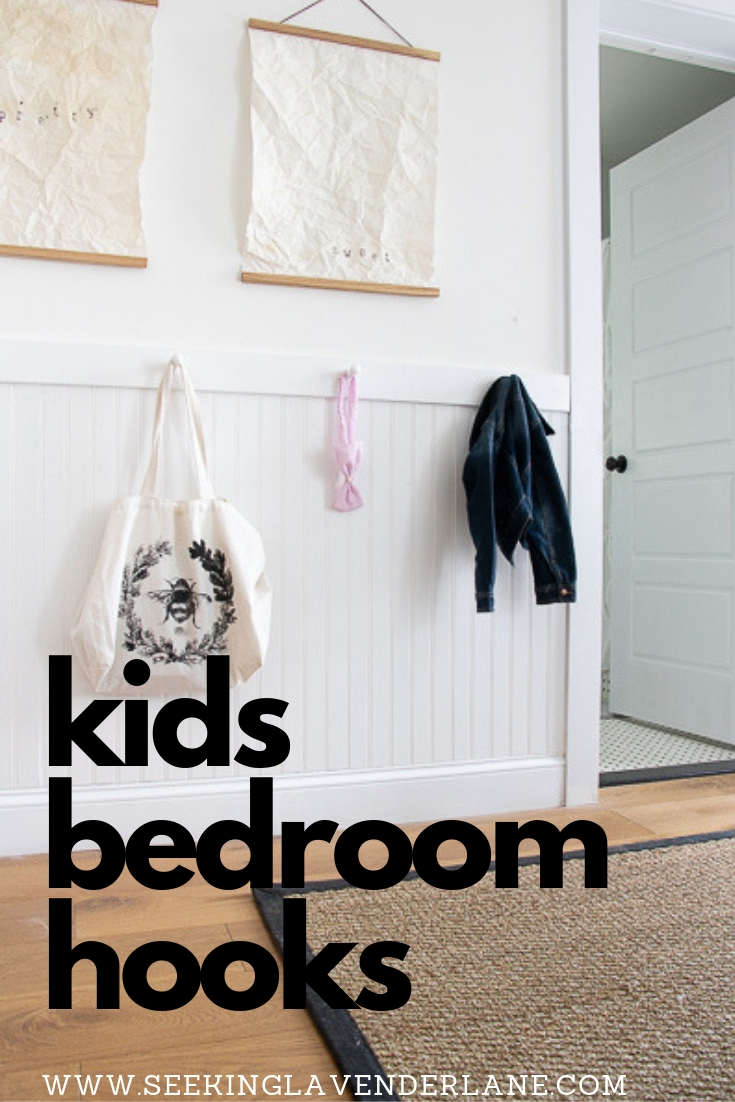 (Visited 523 times, 1 visits today)