Hi Friends, I am so excited to have partnered with Christmas Tree Shops again to bring you another fun idea for the holidays. I love going all out at Christmas, starting in one room and making my way through the entire house. My daughter's room is usually a fun one for me to work on and see Christmas magic through her eyes. The last few years I used soft pastel colors since those worked so well with her pink room in our last house. This year, with her new bedroom…I decided to go a different direction and decorate for a more traditional red and white Christmas.
This is a collaborative post with Christmas Tree Shops though all opinions expressed are my own.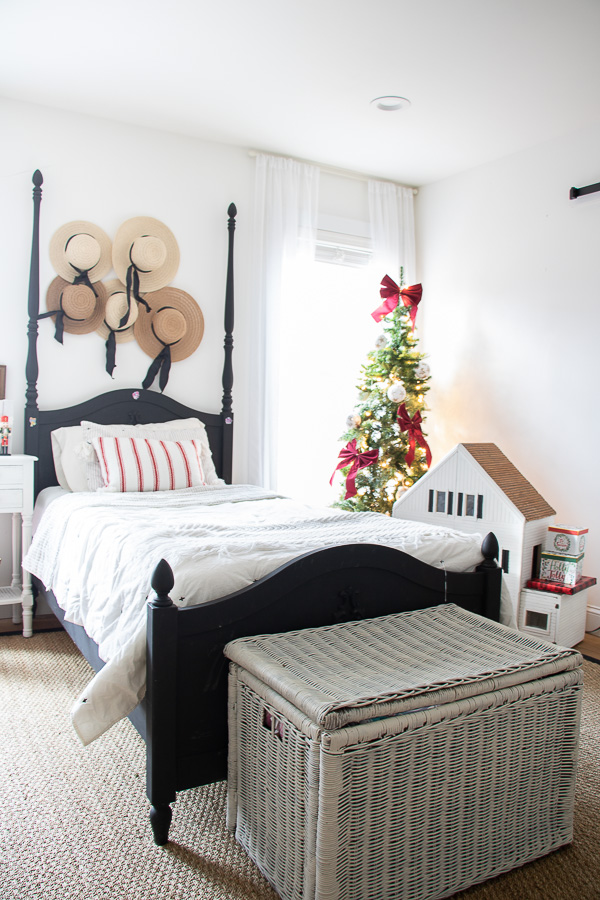 I loved a lot of the options at Christmas Tree Shops, and what really made this look come together were the wooden soldiers and the Santa mail box…which I thought would not only be adorable, but it would be a lot of fun for my daughter and her friends to play with for the season. I was so right too, every time she has a friend come over, the first thing they want to do is write letters to Santa and place it in her Santa mailbox.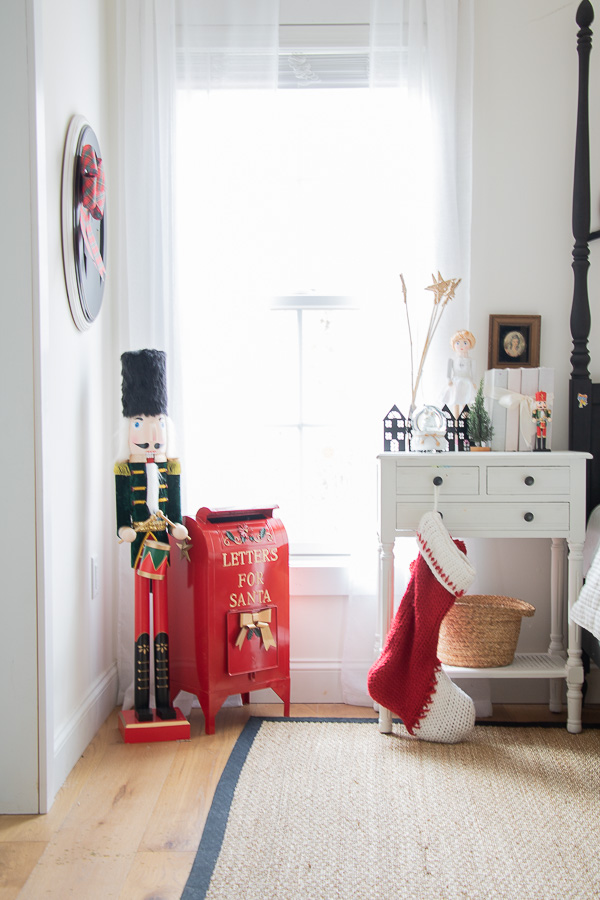 I chose, some sweet bows and white star ornaments for her tree. I was loving the star window stickers, so I combined the stars with the traditional bows and red and white decor. The window stickers are hard to see in the pictures, but in person that really are so lovely!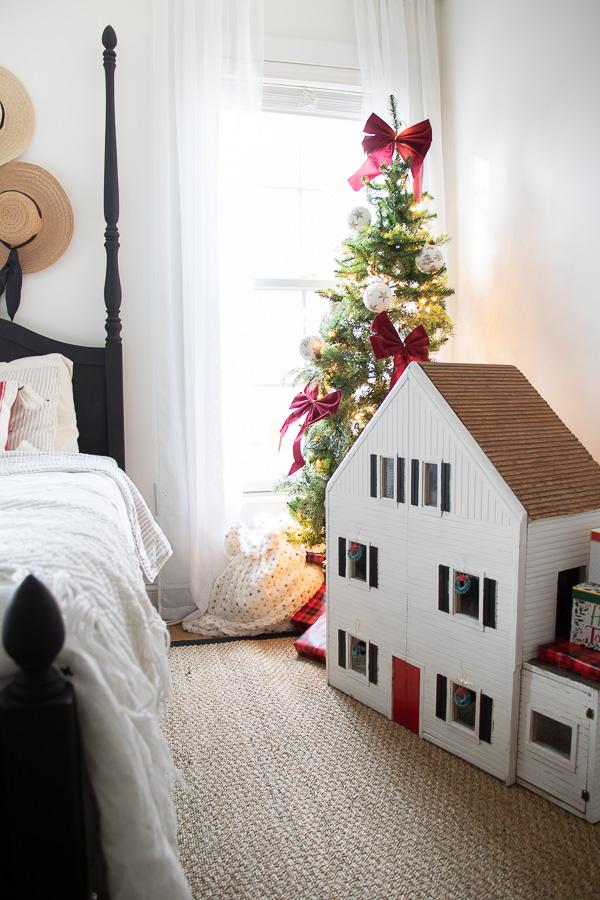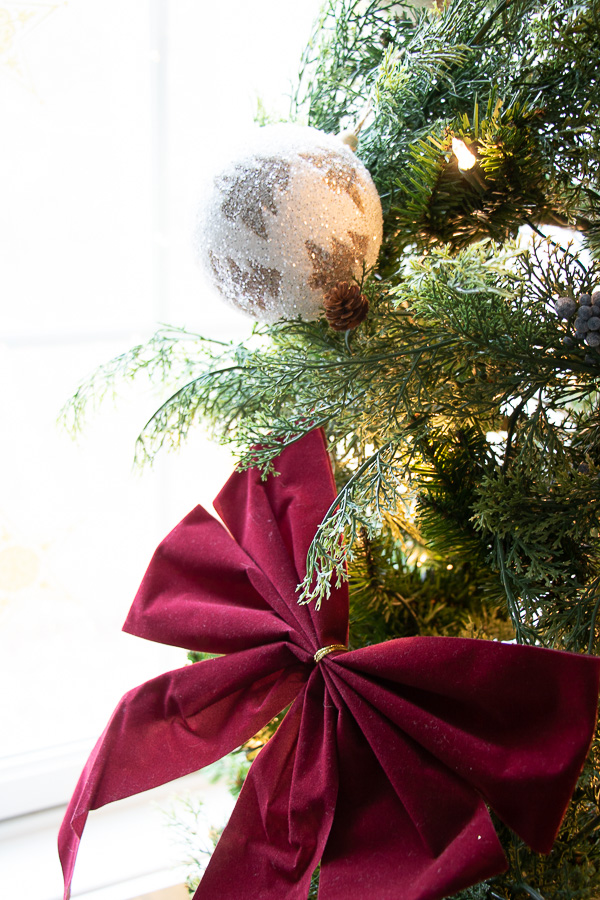 I also received a vintage doll house from a friend of mine and decided to give it an exterior Christmas home makeover to make the room feel extra magical.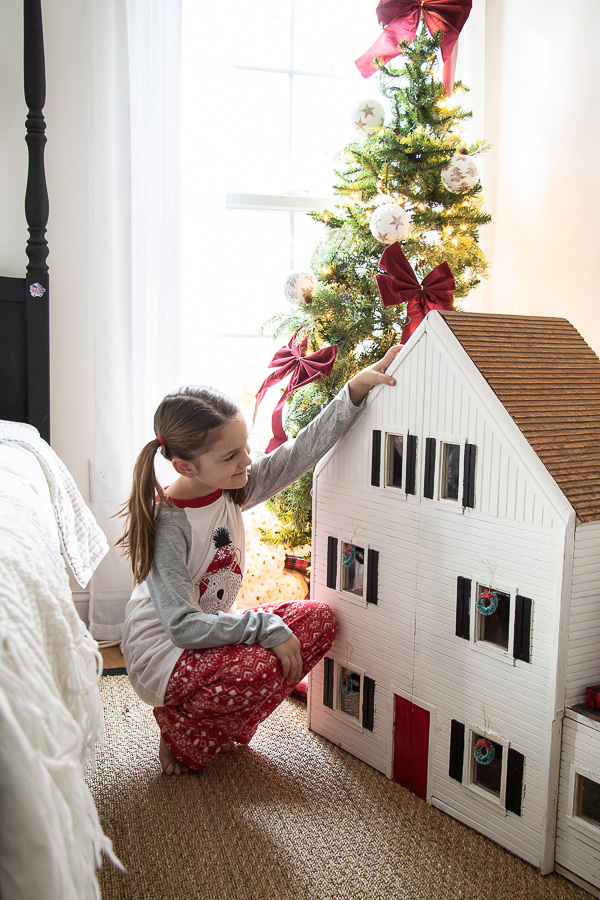 Her night stand has simple touches like the small nutcracker and the adorable Santa snow globe, which my daughter loves to turn on and listen to it play.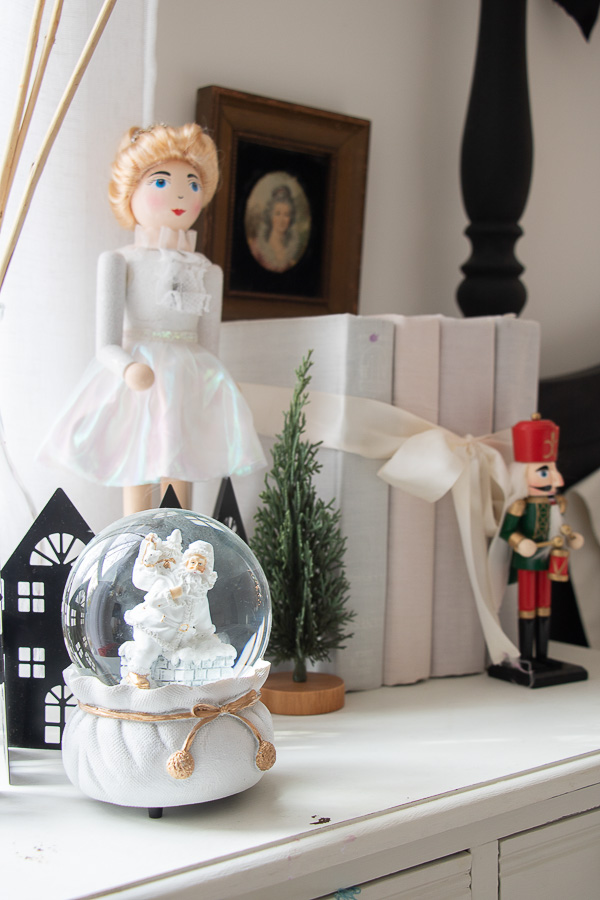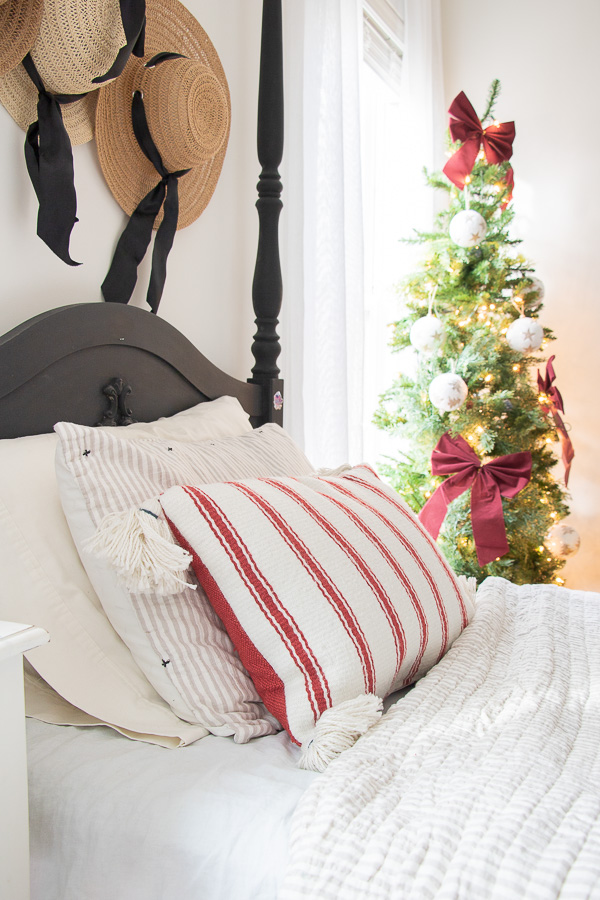 I think what I love most about her Christmas Children's room is that it is interactive as much as it is pretty. All items she can play with and enjoy to make that extra Christmas magic feel.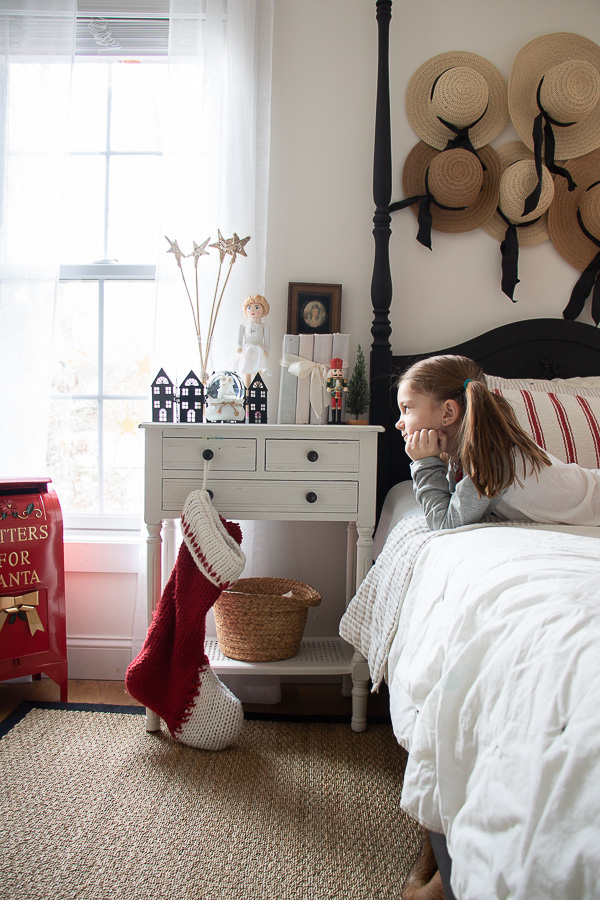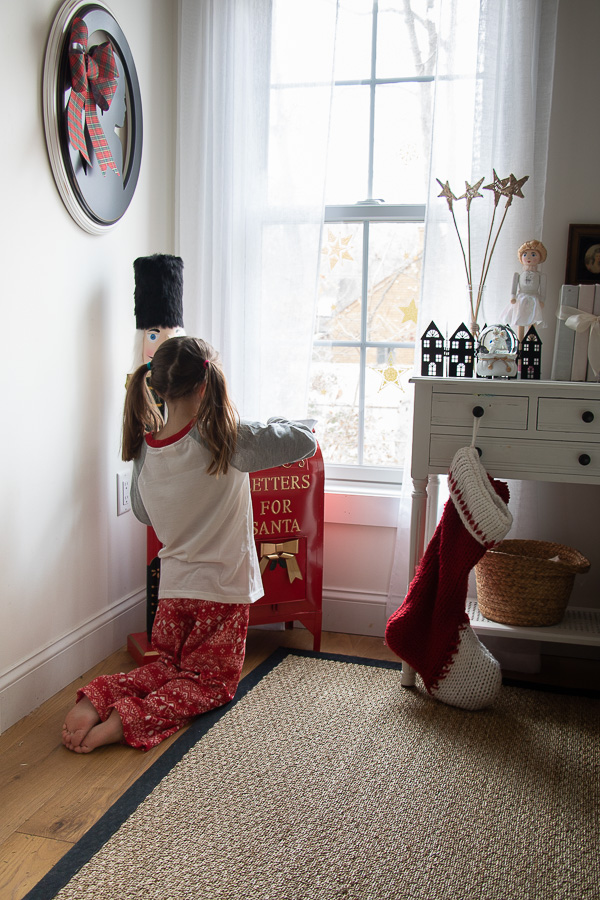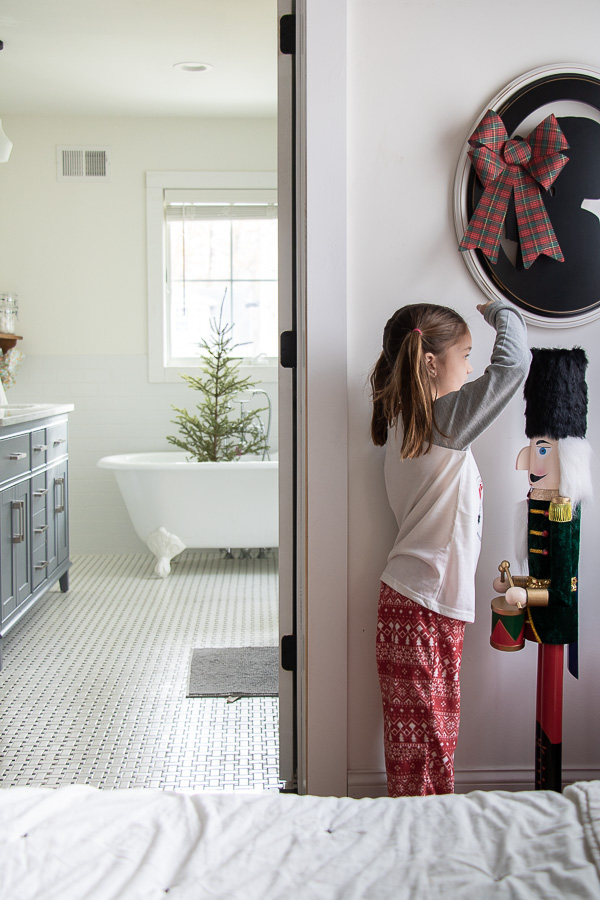 Please Pin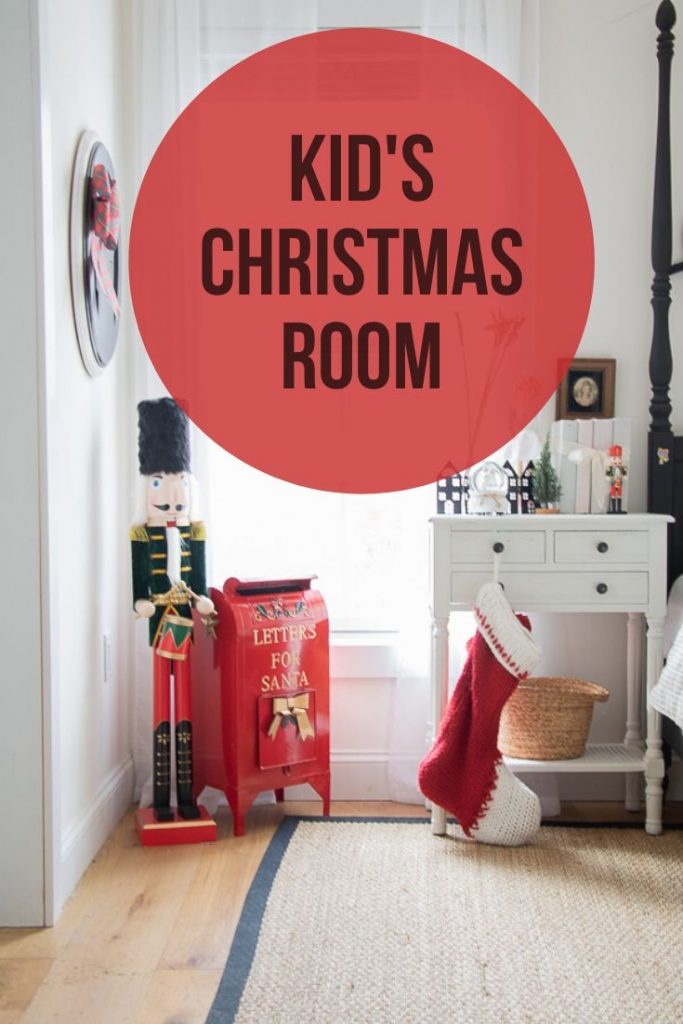 (Visited 1,813 times, 1 visits today)