Planting an Apple Tree
We are in our new house just about 5 months now. It's been a lot of time and love that we have put into it so far, and I look forward to the years that we watch our home take shape, change and become a place we love. This means inside and out! As it's finally warming up here in NJ we are thinking about the exterior. That includes the deck, the yard, landscaping, and a soon to be shed makeover. One of the first true landscaping/gardening we got to do is plant our very first tree. I partnered with Arbor Day Foundation to share their unbelievable prices and easy to care for trees. Arbor Day Foundation  has been around for 47 years!!! That's a whole lot of years to care for trees, so they are truly doing something good for our planet!  They sent me our very first apple tree, which the kids are super excited for!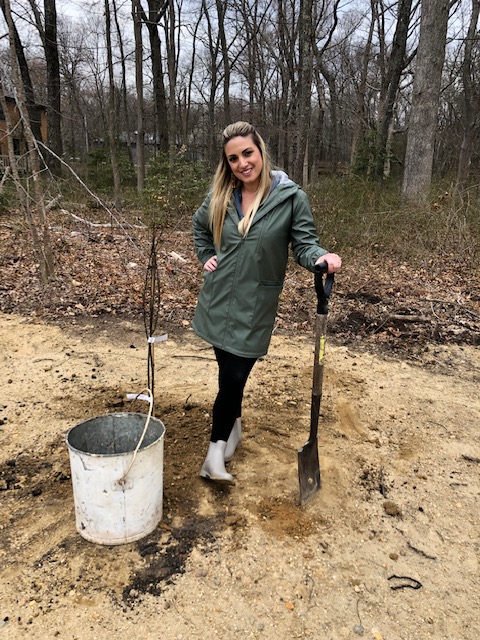 We planted her last week after receiving the package in the mail  and we are so eager about watching this tree grow. The best part they arrive in a box days after ordering, how easy is that? The plant arrives as a small seedling that's ready for it's new home to grow (about 3-4 ft tall).
j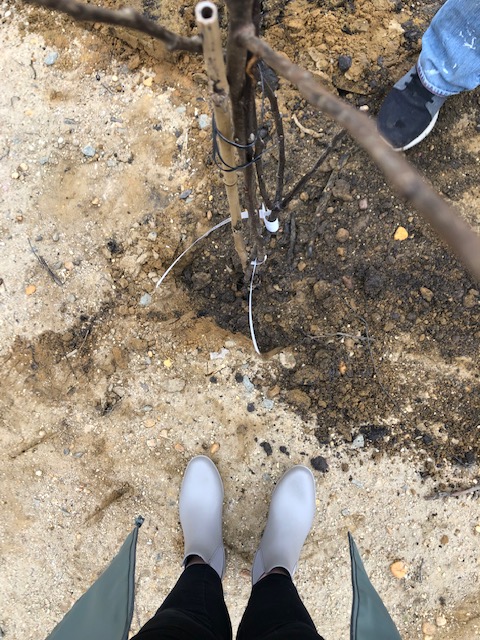 Look how cute this little guy is ready to start growing here and be part of the Foglia Family home! Let's pray and hope this black thumb of mine keeps it alive and ready to grow some apples down the road.
Some important factors about  the Red Delicious Apple Tree,  this tree is really affordable at $19.50! The tree gets planted in the ground about 2-3′ feet deep and wide. I learned that an important factor it's good to not make too big of a hole but have enough room for it to grow. Place mulch around the tree, but a light amount. Try not  to overcrowd your tree, but keep it to a good amount of coverage.
These trees ship twice a year in the fall and spring they are dormant so they are alive but don't have leaves on them quite yet.
What's wonderful about the Arbor Day Foundation they are all about making a difference and a percentage of money made on their trees go back to help support tree planting efforts. They want to make a difference with their trees and I think that's pretty amazing for a company to be affordable, effective, and make a difference.
When our tree arrived we kept it in our basement to keep it moist until we were ready to plant, just about 2 days. The tree arrives in a box but the roots are kept moist with a solution  to keep them healthy and alive during transportation. Before  planting we kept the tree in a bucket of water for about 2-3 hours before ready to set it in the ground. The tree also arrives with detailed instructions for the care and planting of your tree so, we have all the info we need to grow a healthy tree throughout the year!
j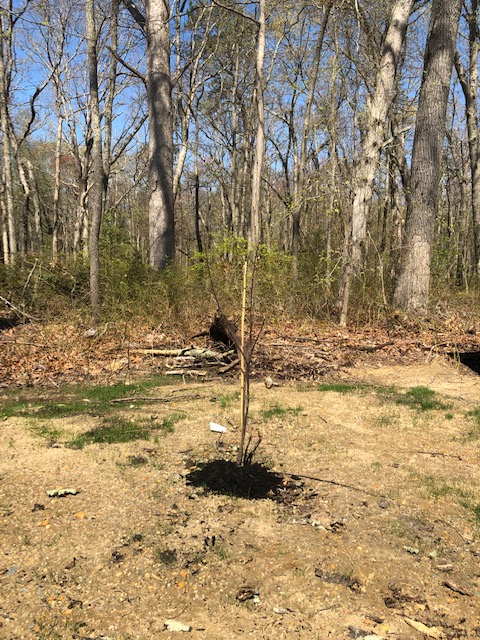 Now let's watch her Grow! You all have to check out Arbor Day Foundation, for your next tree  project. Whether that be at home, at work, at a local park, or church! I look forward to hearing your tree stories!  Also, I have a special shipping coupon code for you all that will save you the $9 SHIPPING FEE, and if you spend $60 or more you'll save an additional $10. Shop Here! Use this code here: LAVENDERLANE
P.S. I think she needs a name…how about Lady A?
UPDATE: So we need landscaping bad and we just don't have the fund to add shrubs and flowers as we had hoped yet. It's one thing we never quite foreshadowed in our building process. So, instead we reached out to Arbor days about sending us one of their fabulous Magnolia potted plants. It came in days and it was the perfect way to start our front yard landscaping. About 3 weeks ago we planted it and so far so good! Can't wait to see how much it has grown by this Spring.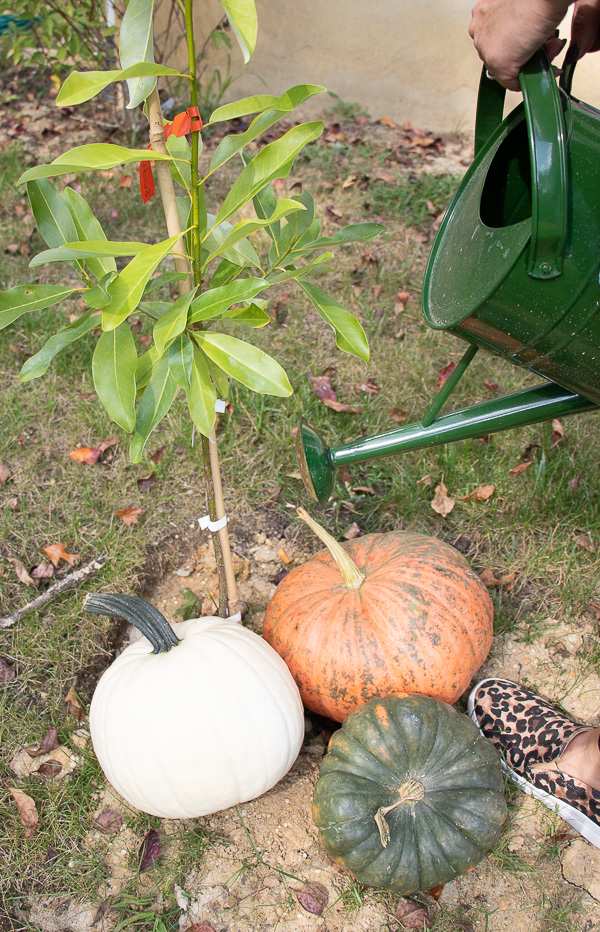 (Visited 841 times, 1 visits today)