I have been on a creative kick lately to create a Practical Magic style Halloween home. If you saw the 1998 movie starring Sandra Bullock and Nicole Kidman then you know the dreamy home I am speaking of. Some of the movie was a bit creepy for me, I'm not one for haunted and thriller movies, but if you look past all that and fall in love with the 90's vibes mixed with the Victorian elements and that amazing herbal shop…then you know how amazing this movie is. I wanted to achieve the same thing in our home with a majestic style space. Not too much Halloween but elements that would be incorporated into this witchy cottage.
I love the look of creepy-chic and I've shared ideas here, but I thought a bit of that organic feeling with dried branches, florals, and of course some vintage.
What you will need to complete a practical magic Halloween Home:
Dried florals
herbs
candles
glass cloches and urns
vintage portraits, books, and accessories
copper
masking tape & apothecary jars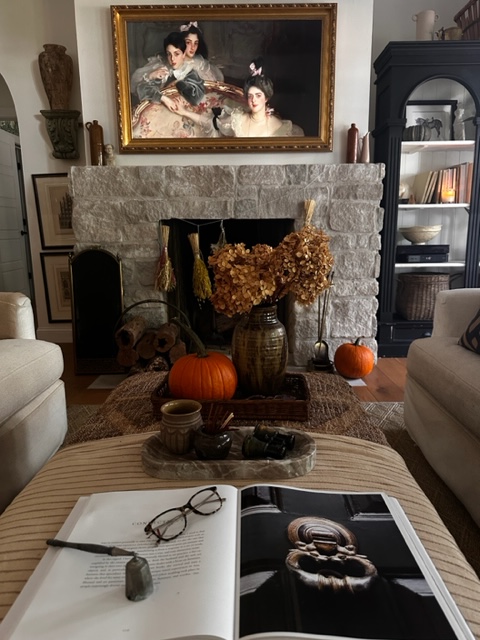 I added some dried florals on a string to hang here on the fireplace. I felt like this would be a natural place to dry florals and I like how it feels effortless and not "decorated" Two simple pumpkins for that pop of orange and of course some vintage pottery and dried hydrangeas on the ottoman.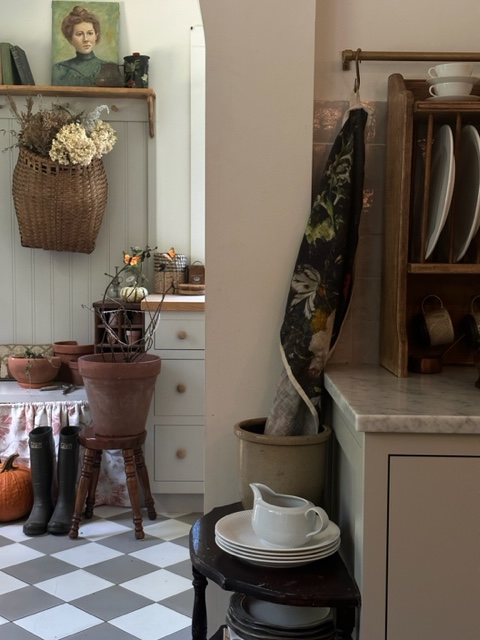 I was not getting the best lighting in our mudroom when I was taking these photos but I thought some dead plants would be perfectly spooky in our "garden" mud-room area. Paired with boots, and a pumpkin for again an effortless look. The shelf I added green books to and some pretty floral tapered candle holders but unfortunately the lighting was not cooperating so maybe I'll share that in a later IG post.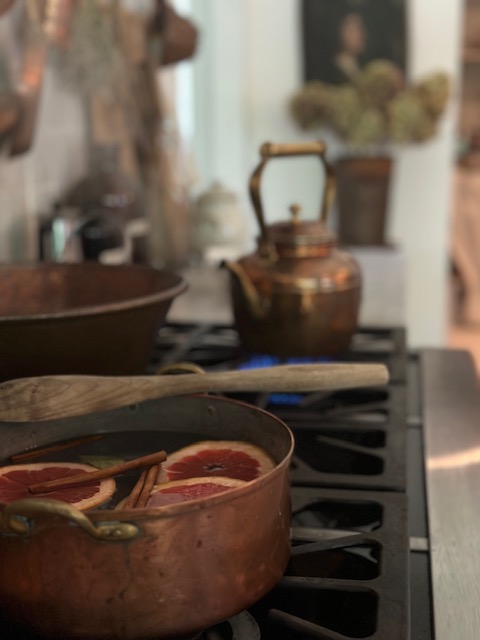 In the kitchen, my favorite because it all went so well with what I had here already. Vintage copper, some "secret recipe" on the stovetop, and dried herbs hanging from the brass pot rail (from Devol).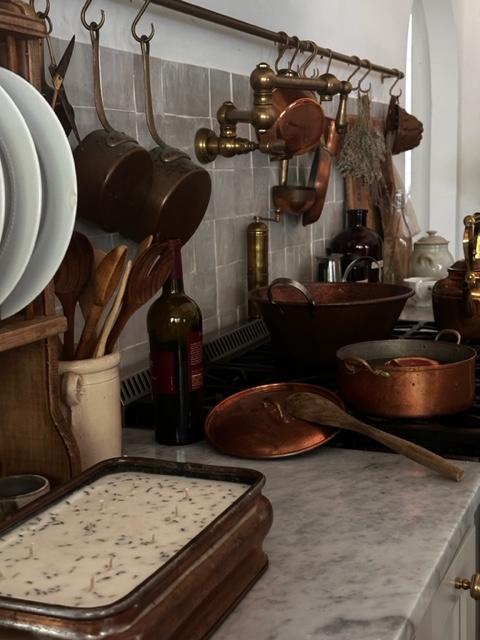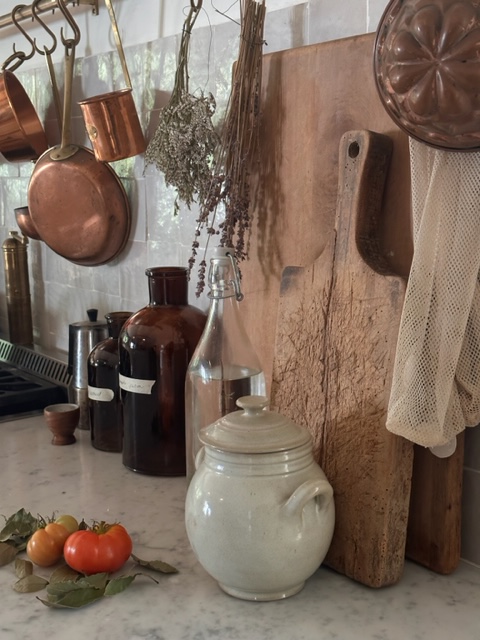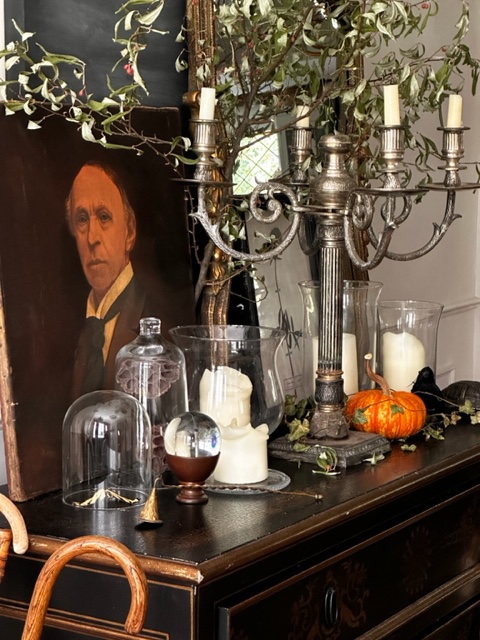 Our entryway I went for a more dramatic look especially since this is right where we will be answering the door for trick or treaters. I wanted a "glowy" look so we added candles, glass urns, and a mysterious man portrait. Something about portraits at Halloween feeling extra creepy. One of my favorite details (hard to tell in the photos) was the dried ivy that I added and we have a butterfly, turtle shell, raven, and pumpkin for that eerie Halloween feel.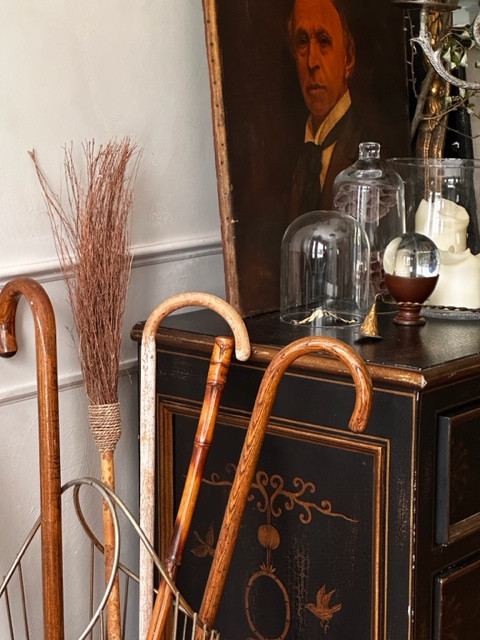 Next to our front cabinet I added this umbrella stand with my ongoing collection of vintage canes. Well, I just thought that addition of a witches' broom was the perfect "touch" to just dropped this here too.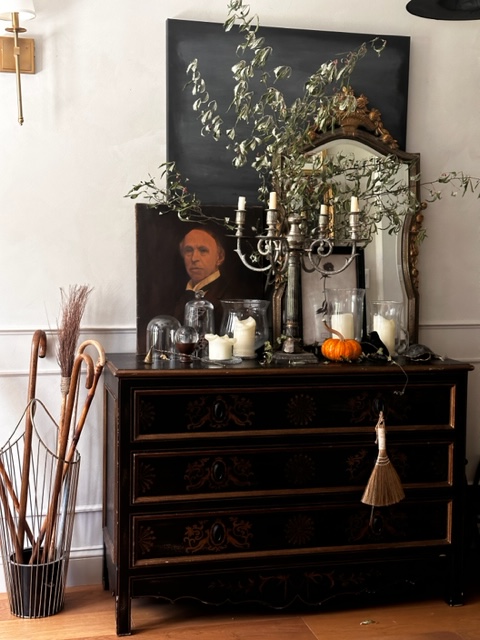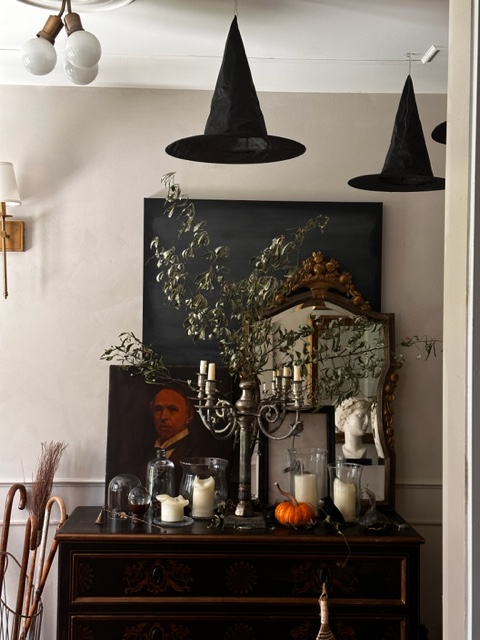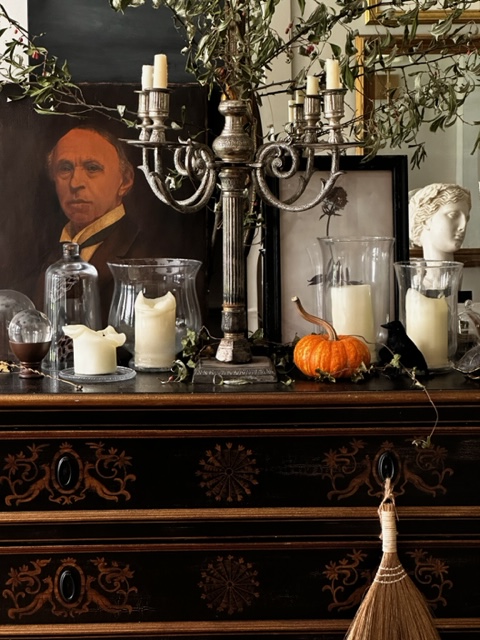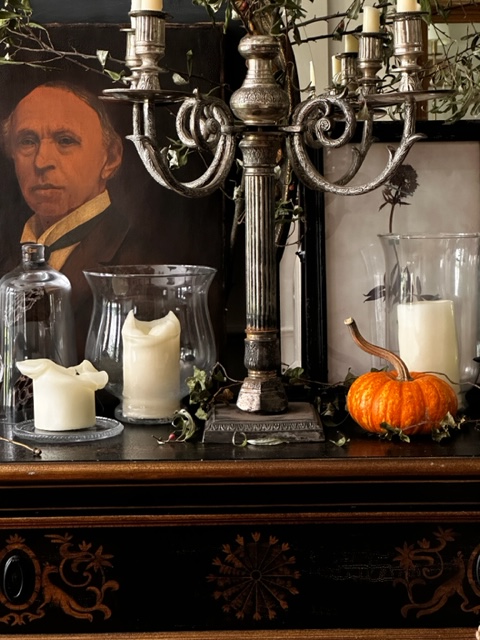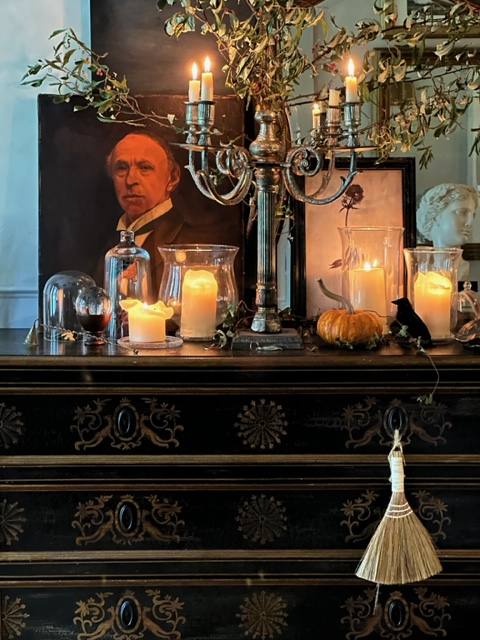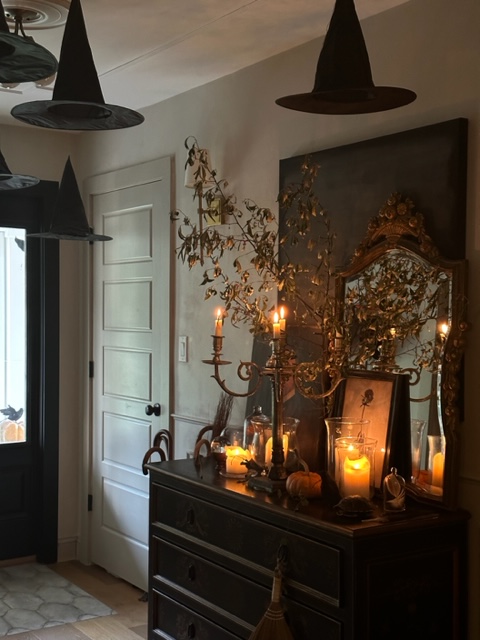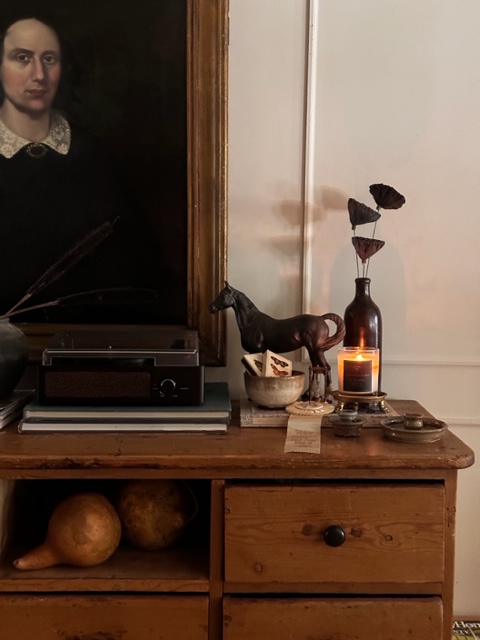 On the vintage cabinet I kept things simple, love the equestrian vibe and just added some dried florals and gourds.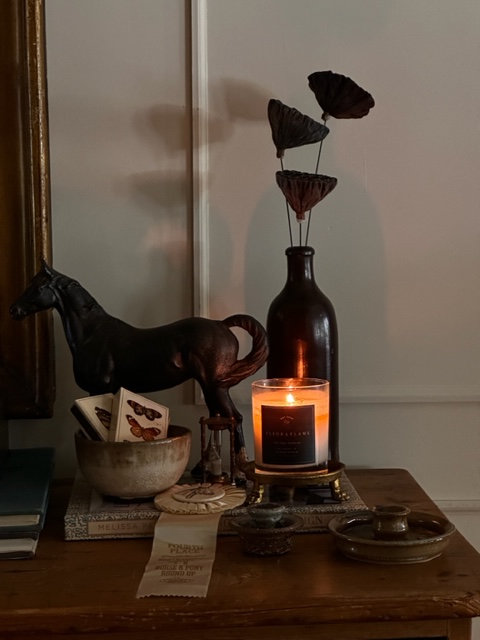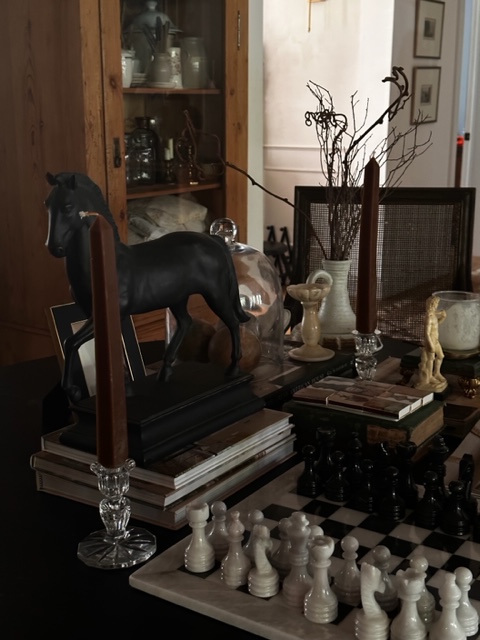 Lastly our dining room I kept with my everyday decor, but added some dried branches, and some brown candles in crystal candle holders for a true eclectic whimsy feel.
Check out our IG reel here:
(Visited 1,260 times, 1 visits today)