Wondering how to add sconce lighting to your home? I think most of us love  that additional ambiance lighting and adding a great sconce is a perfect way to do so. We were lacking additional lighting in our family room without having to turn on the fan light which just loses that relaxed feel when hanging out in this space at night. Unfortunately, our family room is super tiny and adding table lamps just was not possible. I wanted to add something by the couch for reading purposes or just to add that nice warm glow to this room when entertaining. I figured adding a sconce to the wall would add that perfect light above the couch and create such great design to the wall as well.  The best part we didn't have to spend 100's of dollars having an electrician do it for us.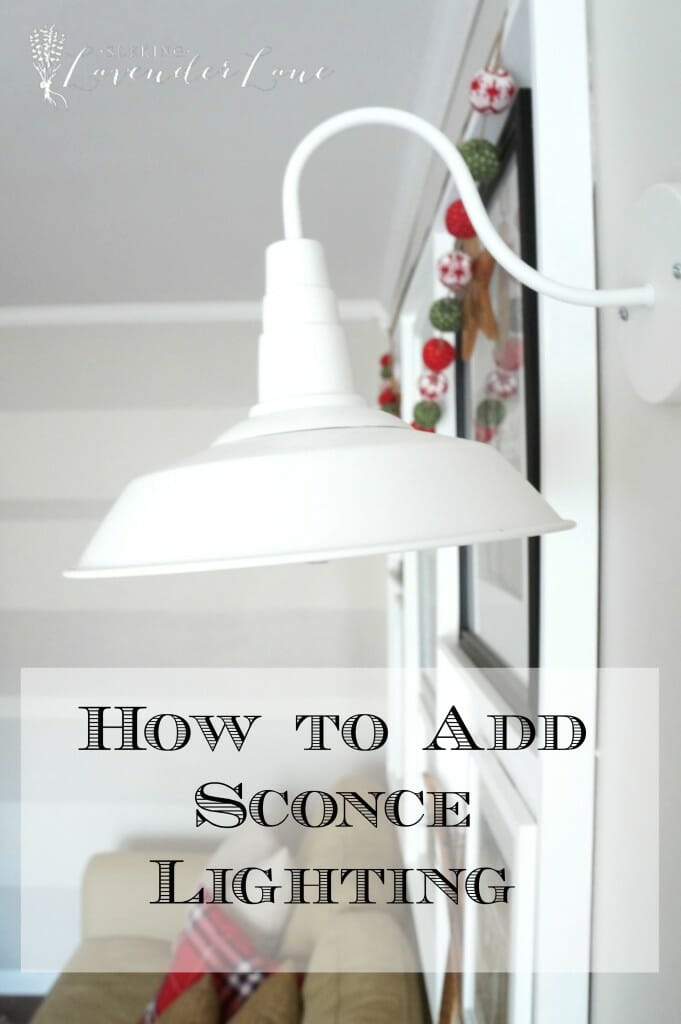 The best part are these sconce's are from Parrot Uncle a fabulous online home decor company that has a gorgeous selection of modern lighting and especially industrial farmhouse style lighting. I appreciate their partnership with Seeking Lavender Lane and happy to offer my readers a chance to win a light fixture or shop their Holiday discounted lights that are 20-50% off currently.  All opinions are 100% mine of the product and company. Parrot Uncle not only has a wide selection of light fixtures, but has great prices that are a true bang for your buck. See more Parrot Uncle wall light fixtures. Also you get a chance below to win a free sconce for your home just enter the GIVEAWAY below.
So where to begin when installing the sconce once you found the perfect one?
Well…let me have the hubby walk you through this step by step.
Step 1: Ensure you know what is behind your walls.
Step 2: Hold up sconce to the wall and mark placement.
Step 3: Cut small hole where center of sconce will be. (Big enough to place two fingers inside to grab wire)
Step 4: Cut above switch box if drilling though beam is needed (depends on location)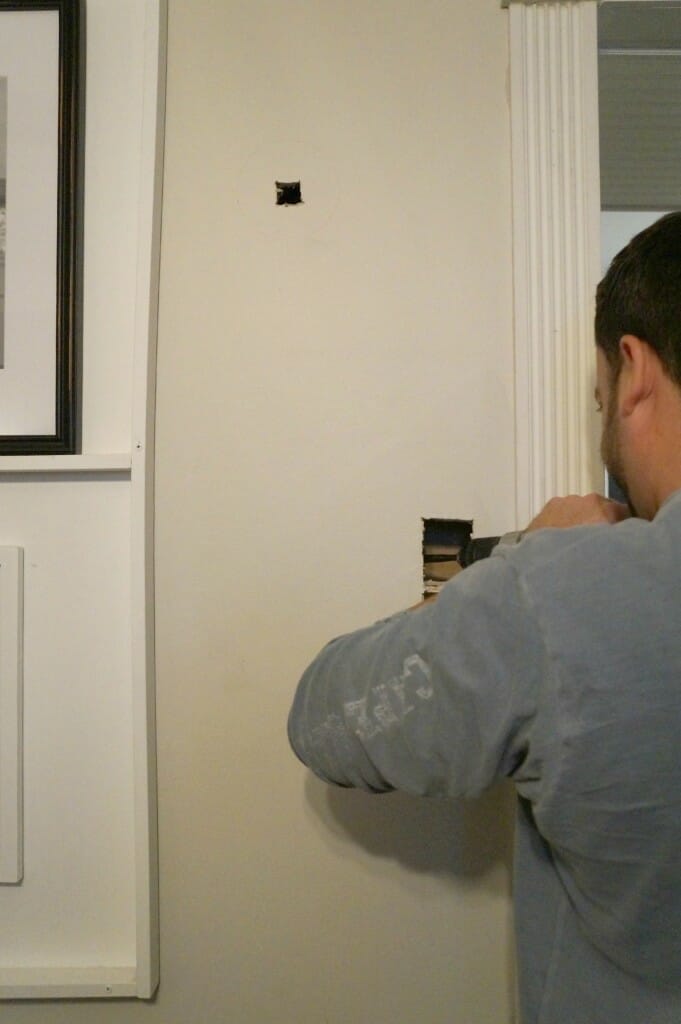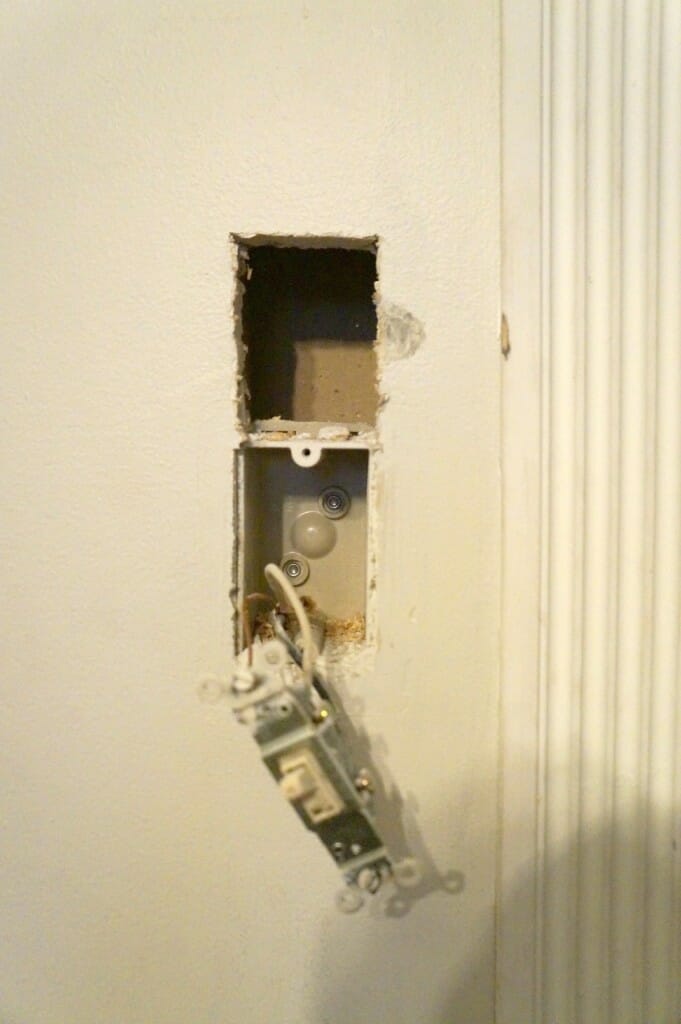 Step 5: Wire snake to pull wire through to meet at both ends.
Step 6: Proper way (which we did not do, since we have plumbing behind walls) Drill all the way through all beams with long drill bit. ex. length of the wall
Step 7: Connect your sconce: white (neutral) to white, black (hot) to black, and ground to ground.
Step 8: Secure sconce to wall
Step 9: Wire into switch: tie neutrals together (white) and connect hots (black) to the switch.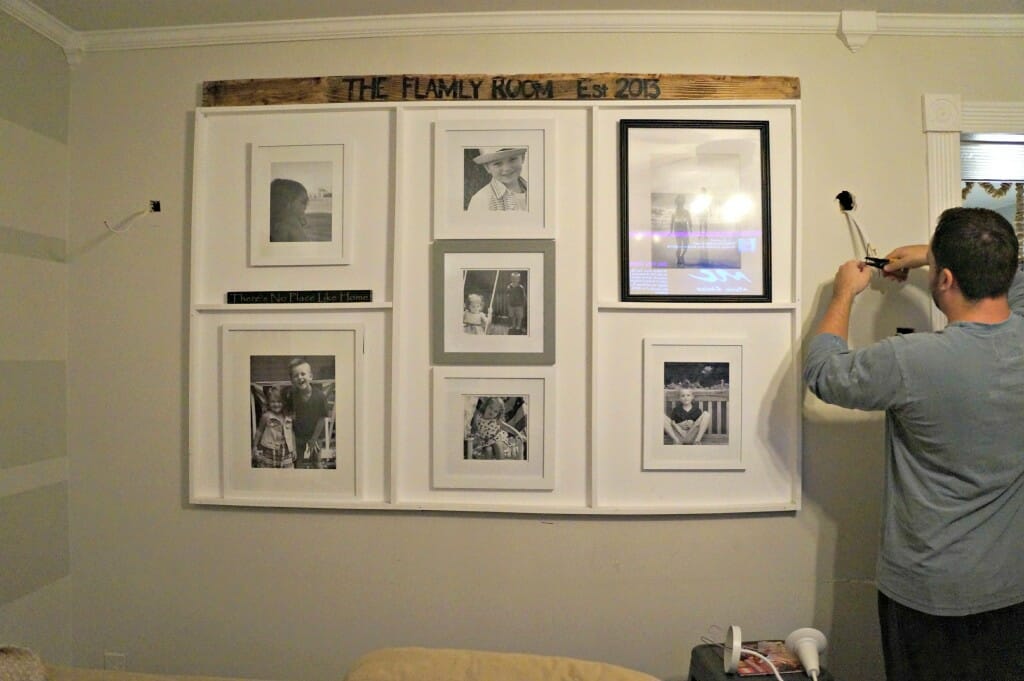 I am loving these new light so much, not only do they create the perfect lighting in this room at night, but they also add the perfect farmhouse finishing touch to this wall. I love the all white look and the casual feel that they create.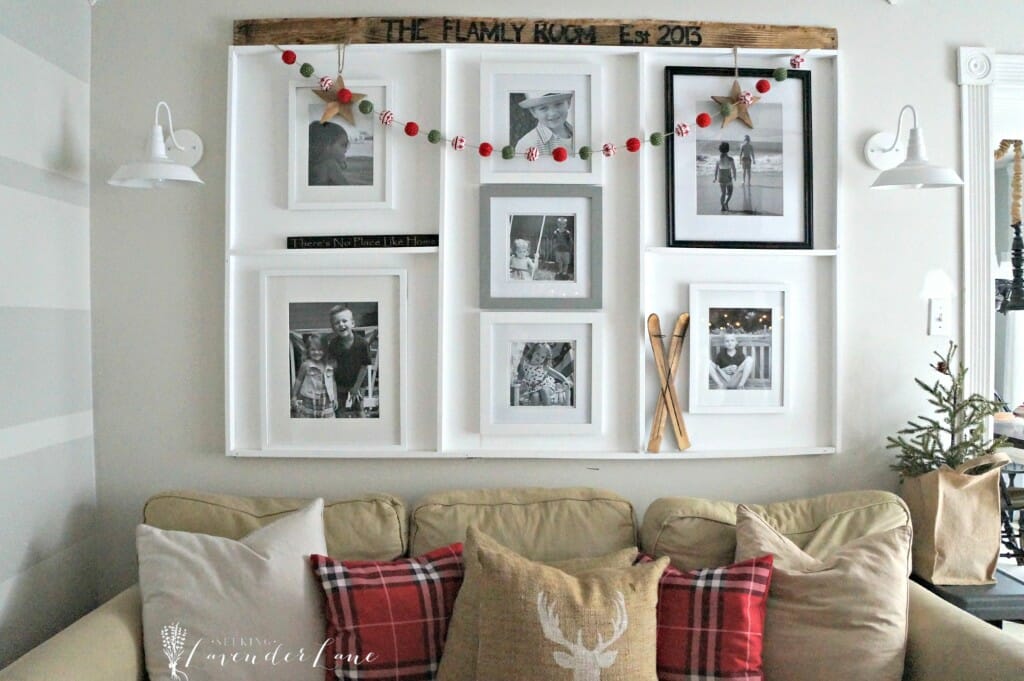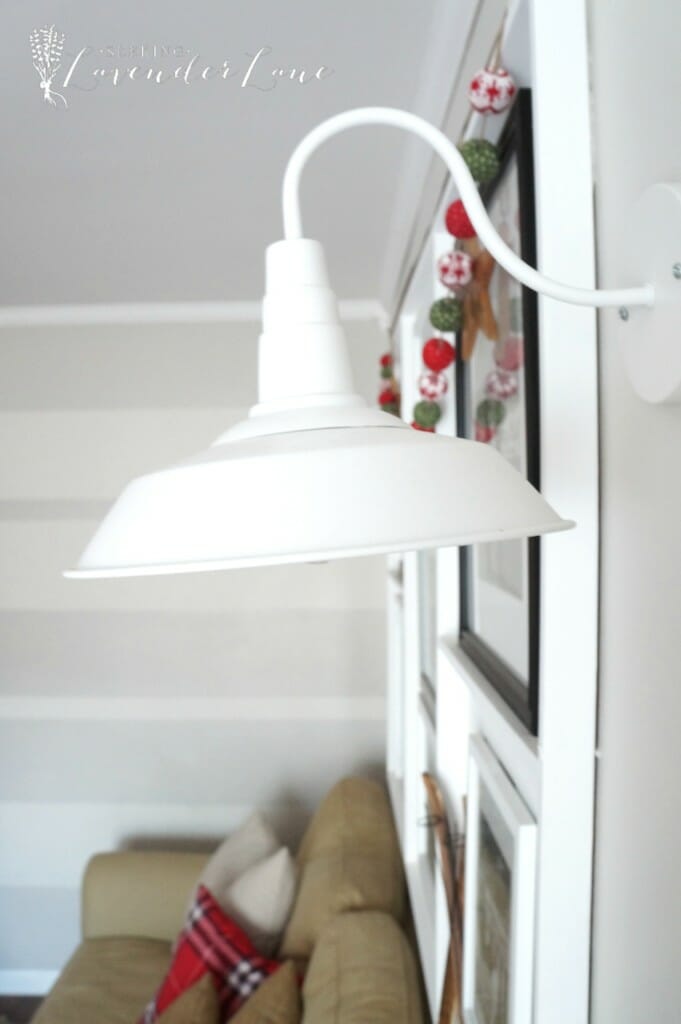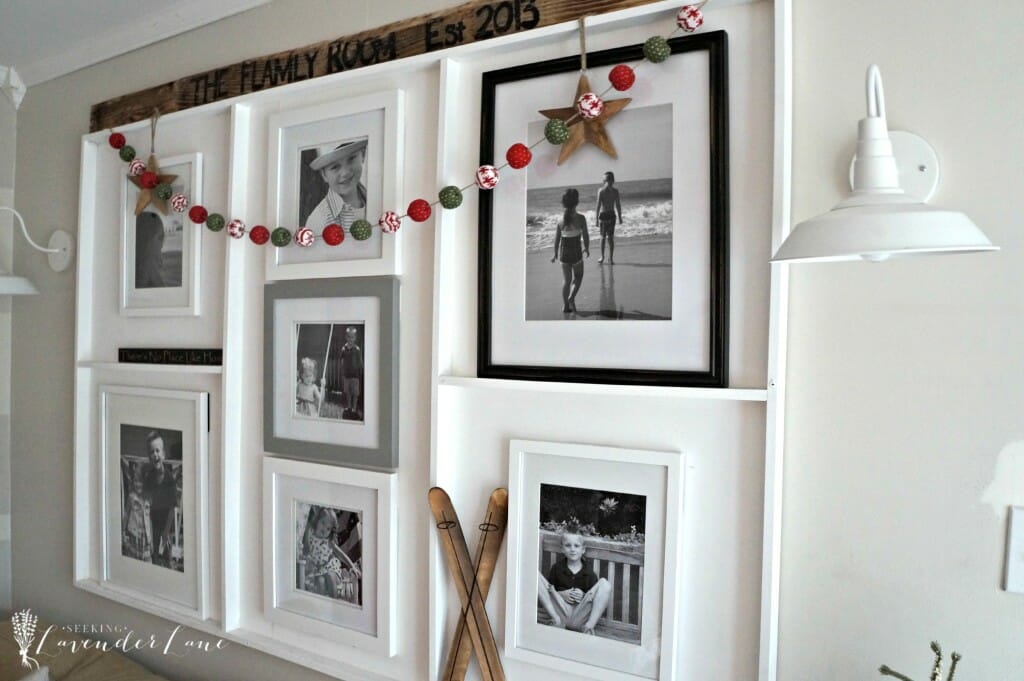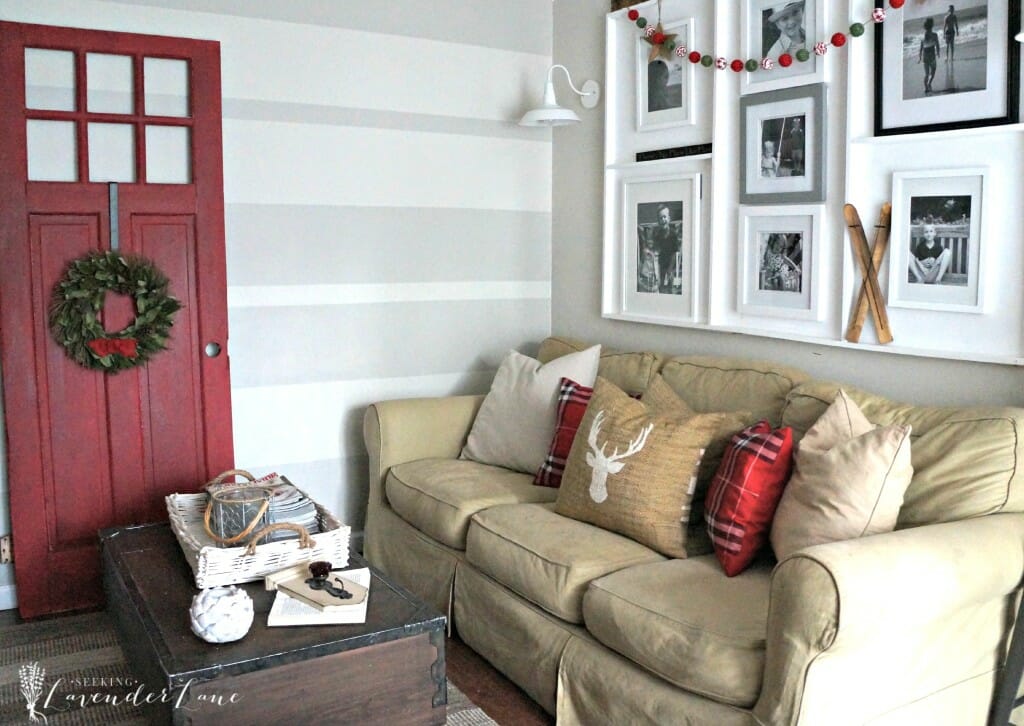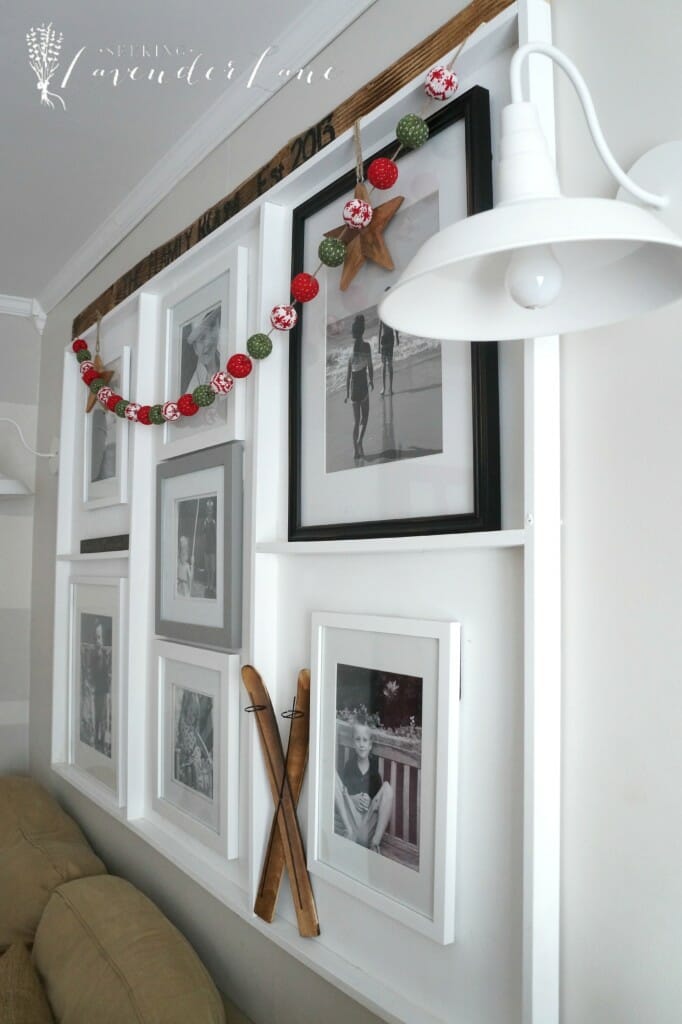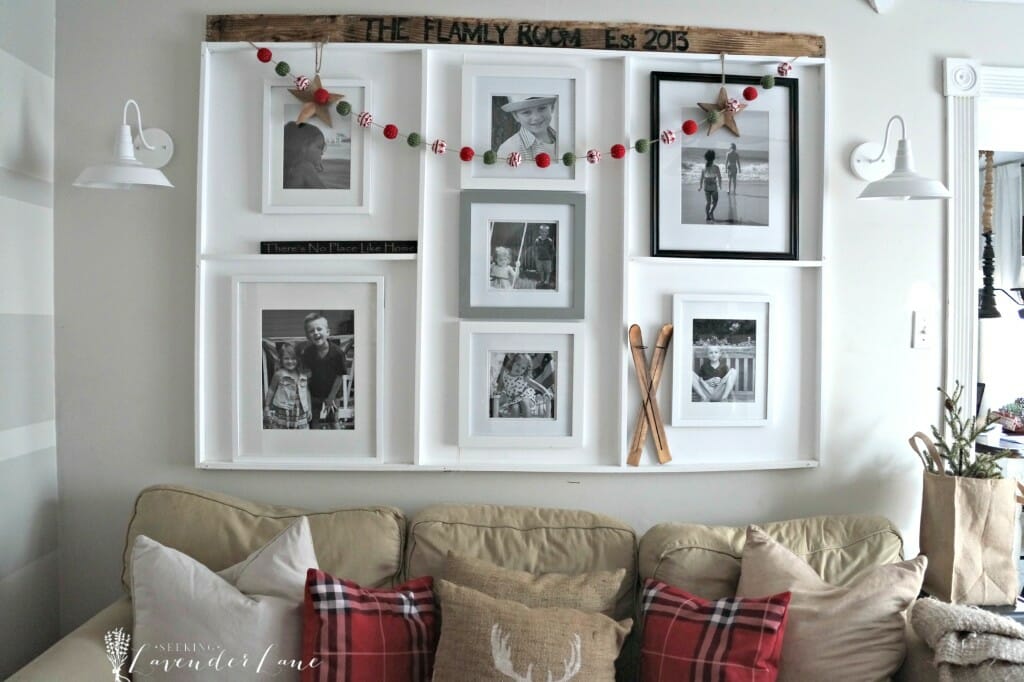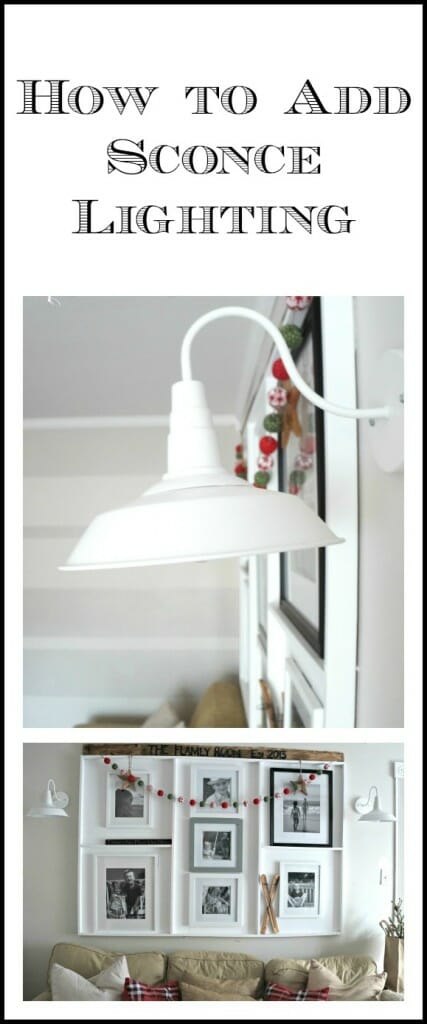 If you're loving industrial style lighting be sure to check out more from Parrot Uncle with affordable modern & antique wall sconces.
PLEASE STAY A WHILE

Gallery Wall Build in Picture Frame Ledge
(Visited 1,007 times, 1 visits today)