What a crazy few days! Today I was mainly playing catch up between laundry, cleaning, putting away Easter gifts, and blogging to-do's. I hope everyone had a wonderful Easter. We had  a really nice time, loved having the day off spending it with my family  and going to church  in the morning. I just can not believe it is all over already.
Around the house I have been mostly working on adding some much needed accessories and touches including  my DIY "WASH" sign, and my EAT sign that I gave you all a sneak peak at. I am most excited about some new purchases that I made recently to fill up these blank spaces. I love DIYing, but nothing like splurging a little bit on home decor that you've had your eye on for a while.
I can not even tell you how long I have been waiting to buy this lamp from Target. I've loved it since the first time I saw it and yes I may be a little crazy, but I visit it just about every time I'm in Target (that is usually once a week). It officially went on sale by about $4 and I gave up the fight and caved in. It really is perfect in our living room and most importantly it adds the right amount of light to this room that we were missing.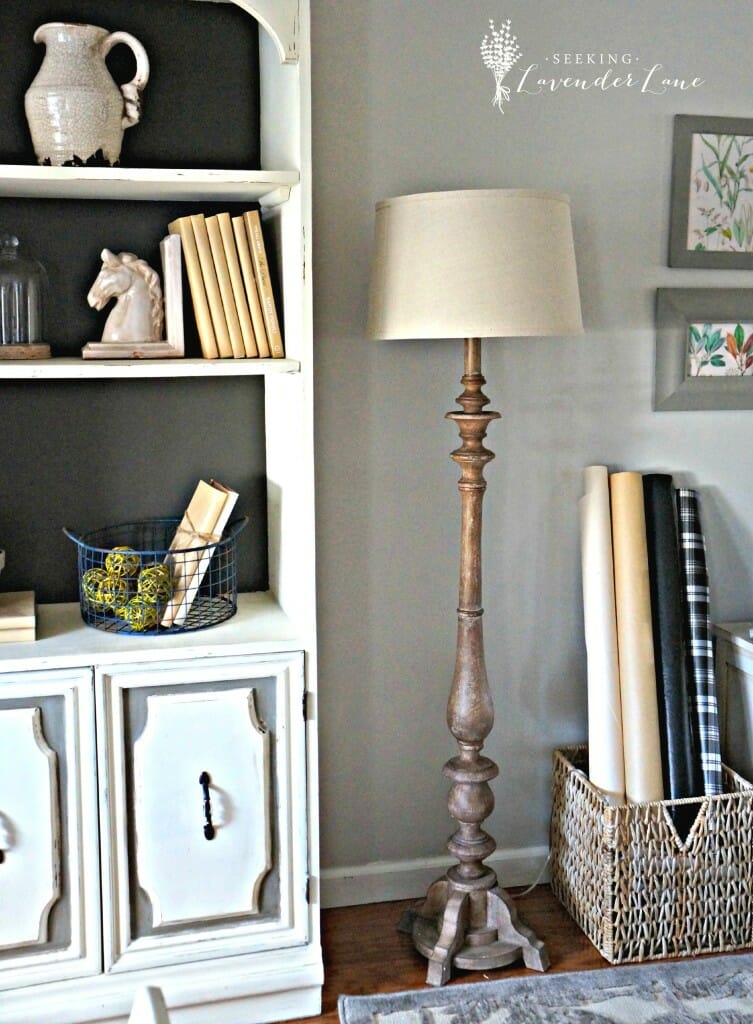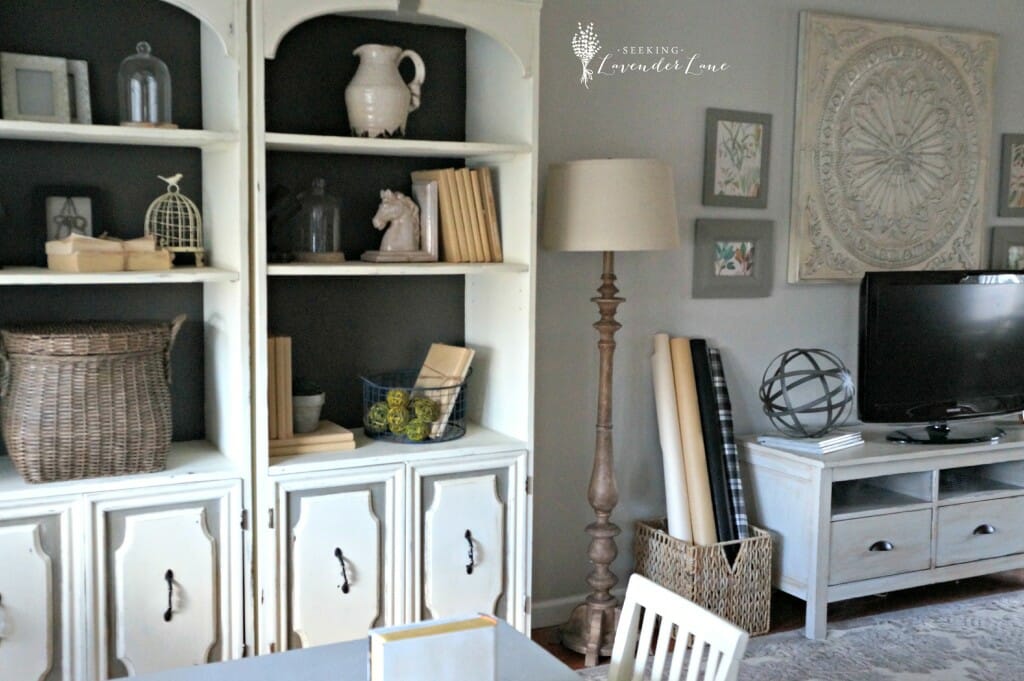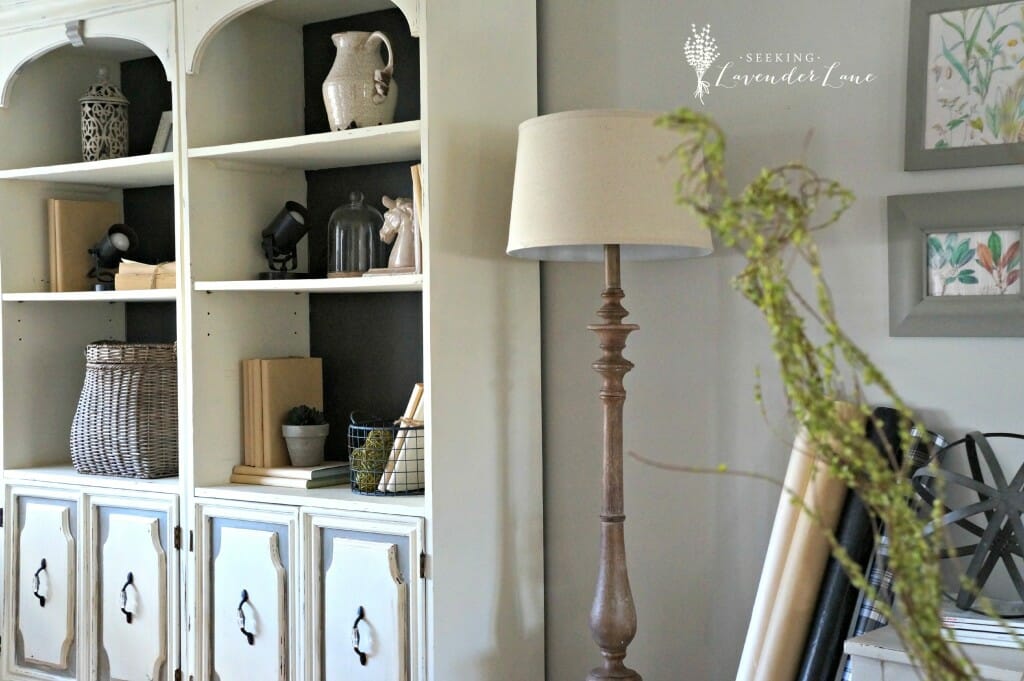 You have to agree…it looks like it was meant to be!
I also bought a farmhouse metal stool for the desk in our kitchen and realized it was way to tall (not quite sure what I was thinking). So instead of returning it, I was determined to find a cute space for this piece. It was a steal at Burlington Coat Factory for only $14. I have yet to find these stools that cheap anywhere and I wish I had more places to add stools to since they had a ton of these. Well, I found a place for it…and I kinda love it. I decided that my entryway could really use a little somethin..and this worked. Especially once I bought a burlap bag and some faux flowers to give it a little pizazz. The kids drove me crazy with it for the first few days fighting over who was going to sit on the stool. Once I added the flowers it all stopped…thank god!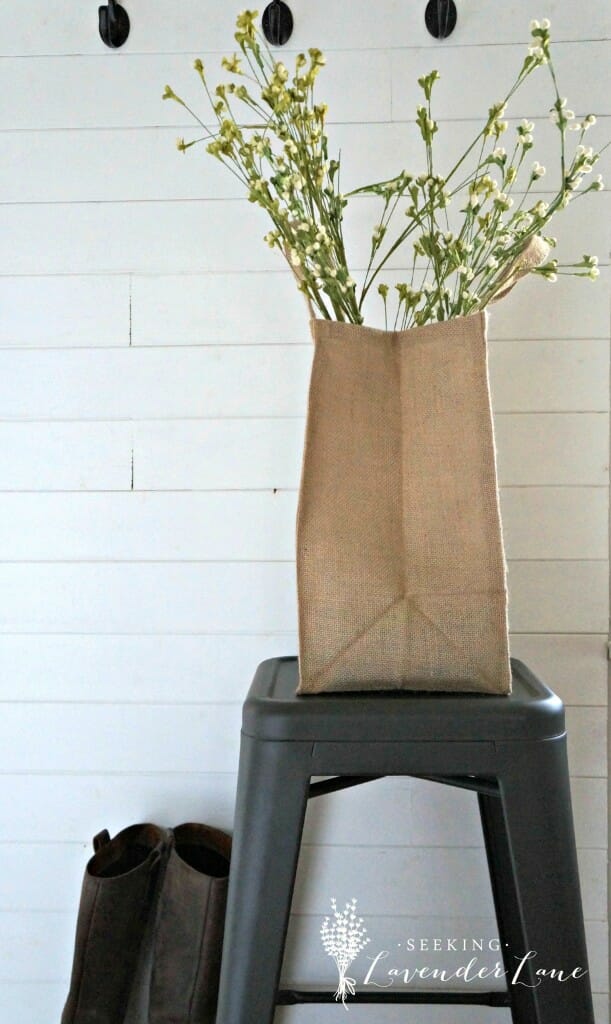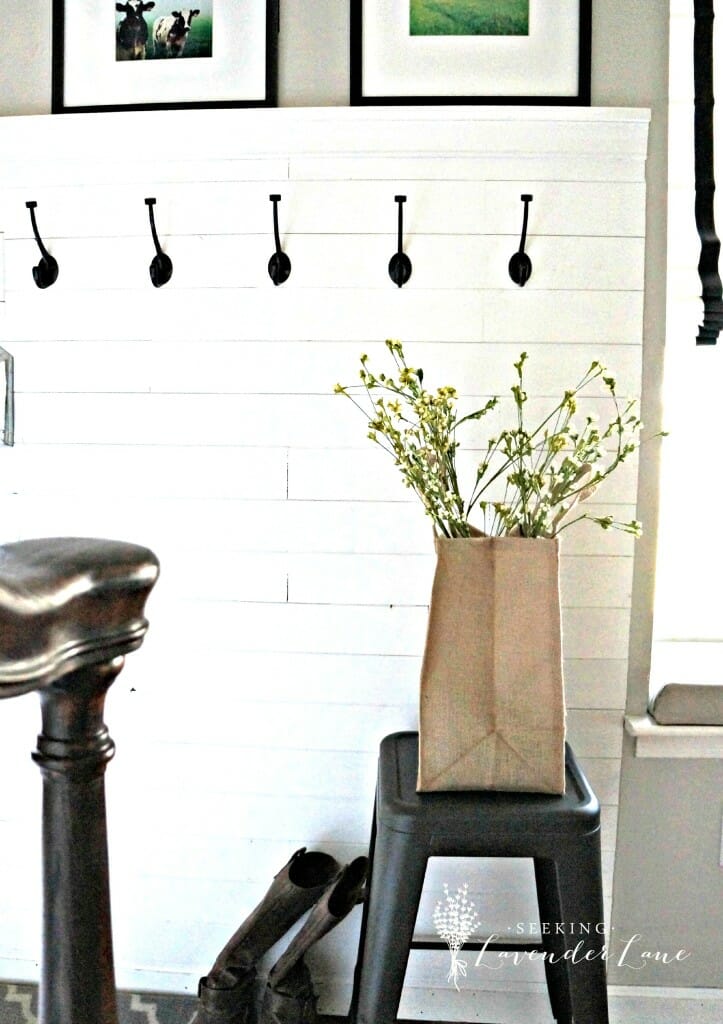 Nothing like seeing my home come together more and more every day. I hope everyone has a wonderful week!
Please Stay a While
DIY Restoration Hardware Books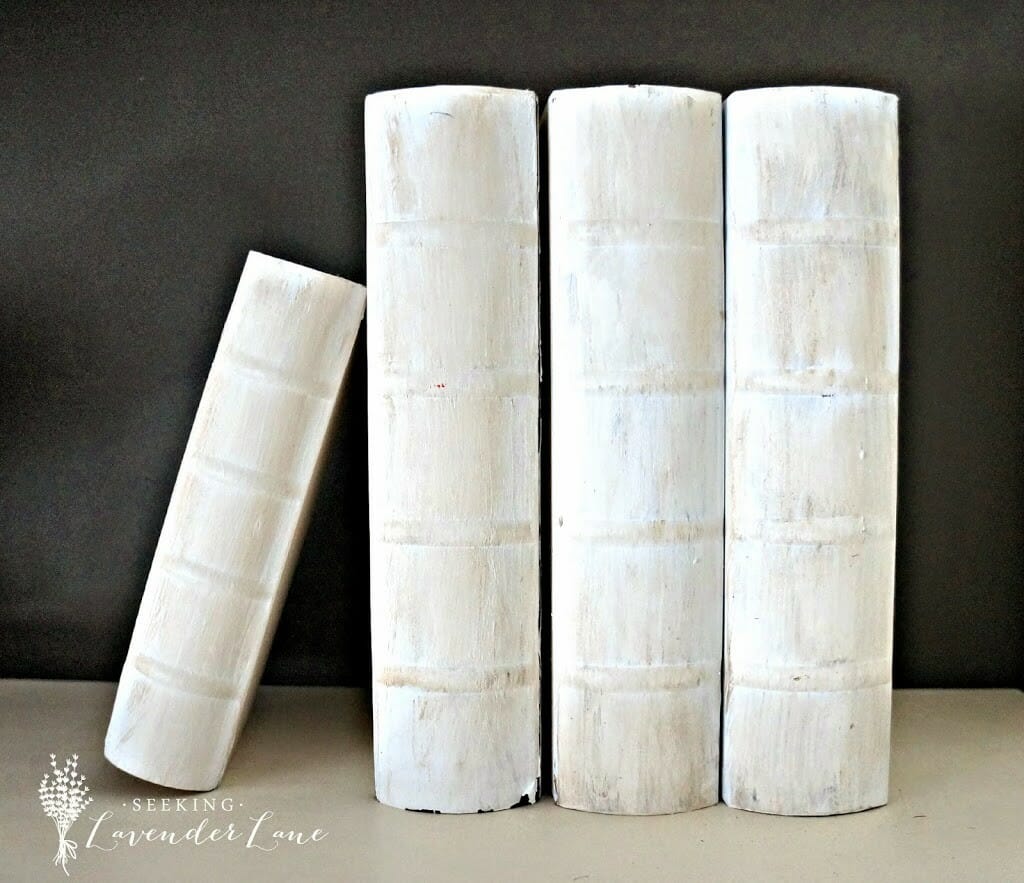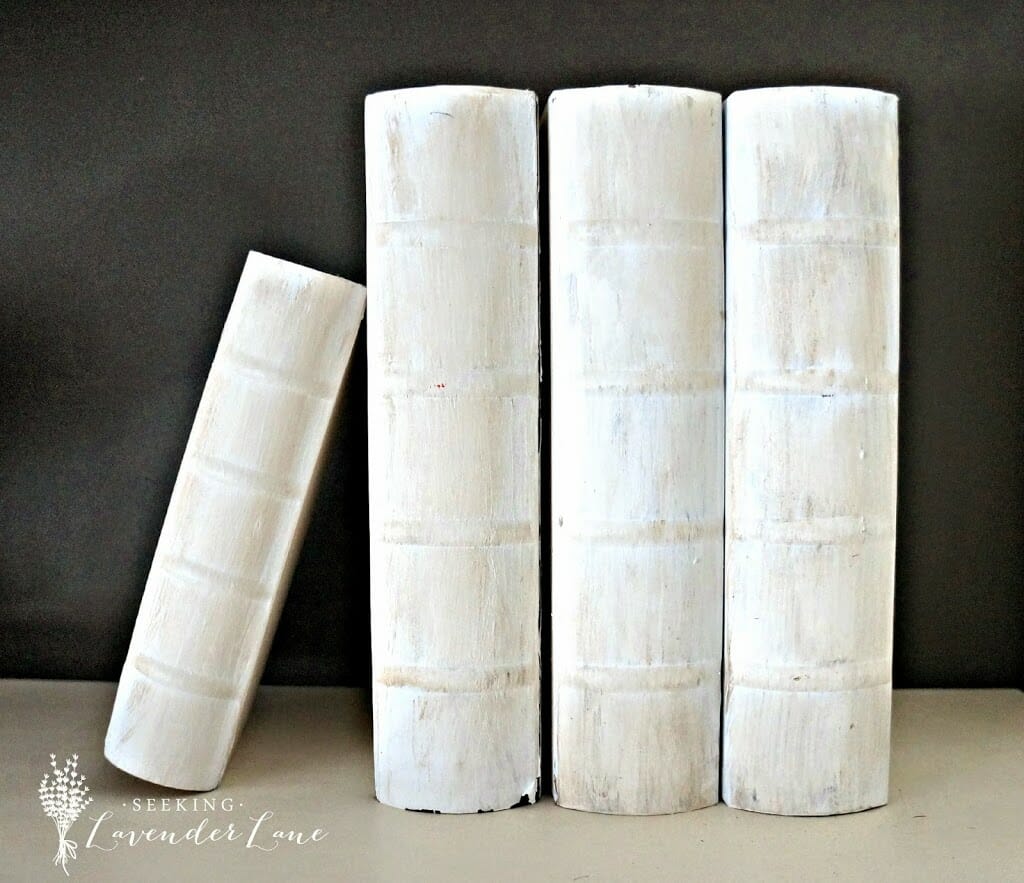 Painting a Dresser with DIY Chalk Paint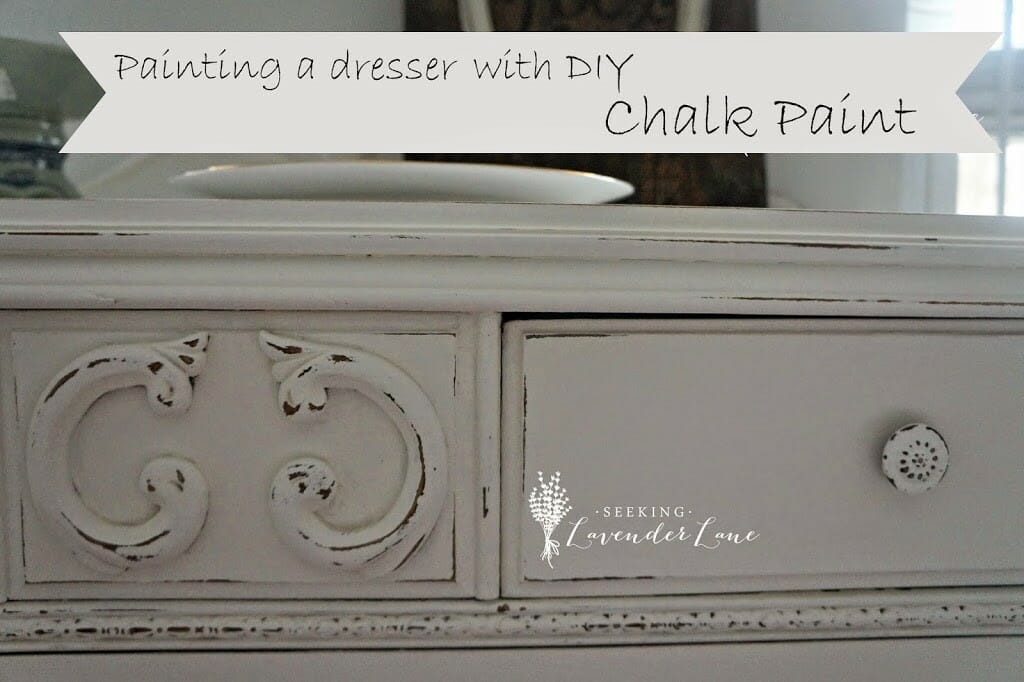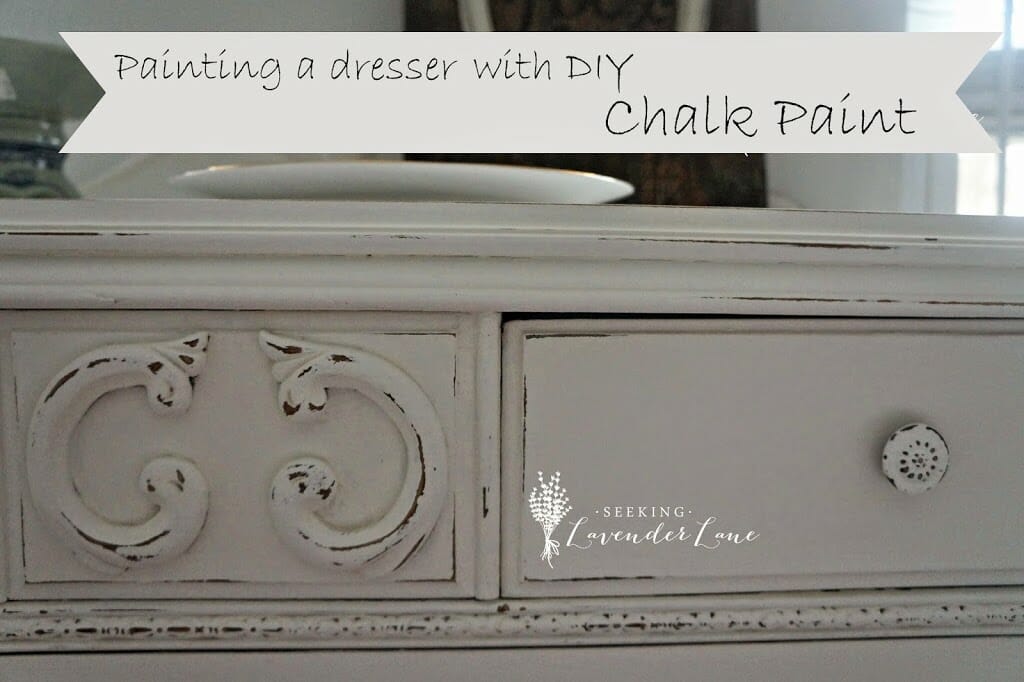 (Visited 154 times, 1 visits today)