I am sharing 3 ways to style your coffee table for this spring. Now these are decorating tips that you can do no matter what the season, I just added some touches that say "spring" like butterfly matches, greenery, and moss .
Le't start with my glass coffee table that is a great table that works with so many styles and I love the two tiered table for both decorating and storage. The glass table adds an airy feel to the space and brings an elegant feel and a new element to the space since I have no glass furniture in any other part of this room.
This post contains affiliate links that I make a very small commission from if purchased.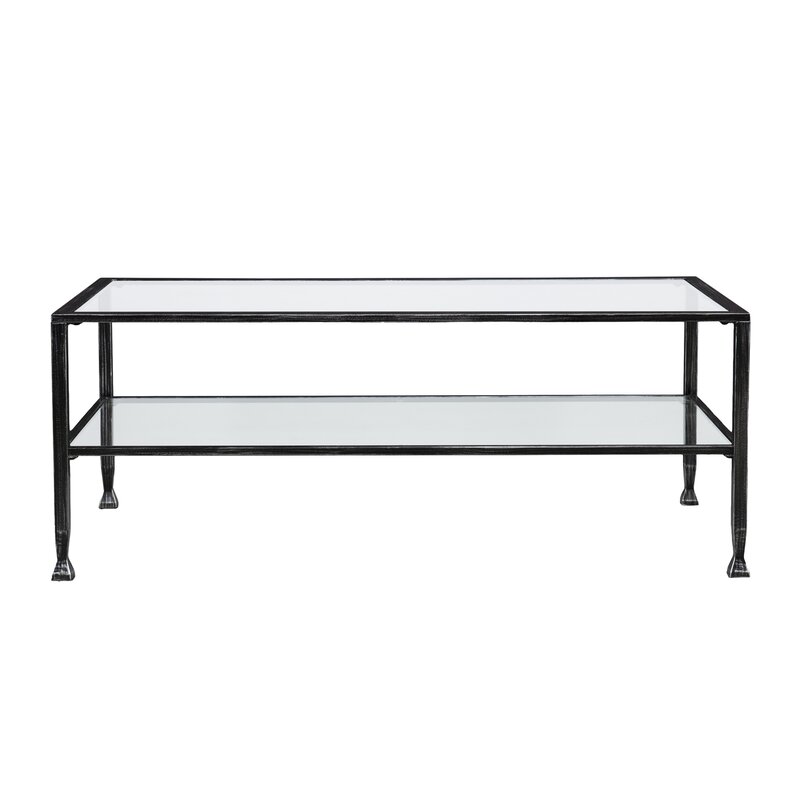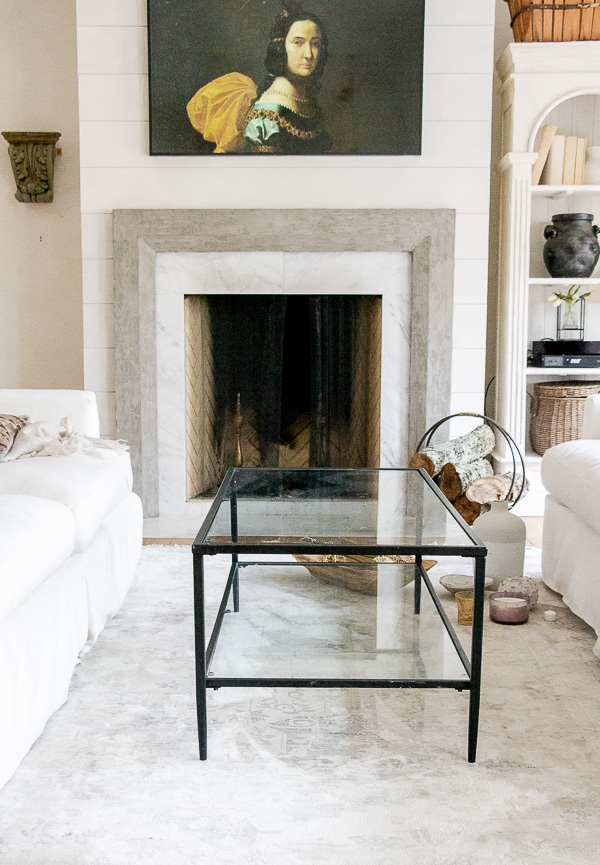 Look 1: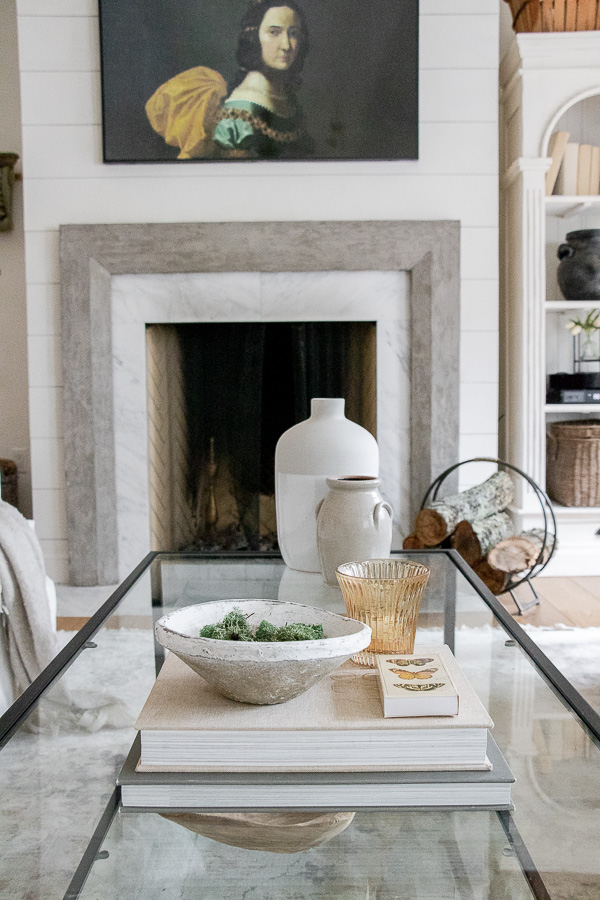 What's important when setting a coffee table is create vignettes. I try to break it up into 2 on the top surface of the table since the size is pretty narrow and this allows space in the center of the table to see the bowl below and for putting down cups,cards, etc.
Next, it's important to create height and texture. So the two sides do not need to be perfectly even, I like one side having more height, but I also like to prop up some accessories on coffee table books. You can also do the same using a tray. I personally love coffee table books because of the texture of the book binding and I am one to browse the pages here and there.
Texture, is always important when it comes to decorating that it is no different here on the table. Using different materials like wood, glass, terracotta make it interesting.
A candle is always a good option for ambiance and having a set of matches available is a great way to display a decorative option.Seeing a lighter next on the table just wouldn't be as cute!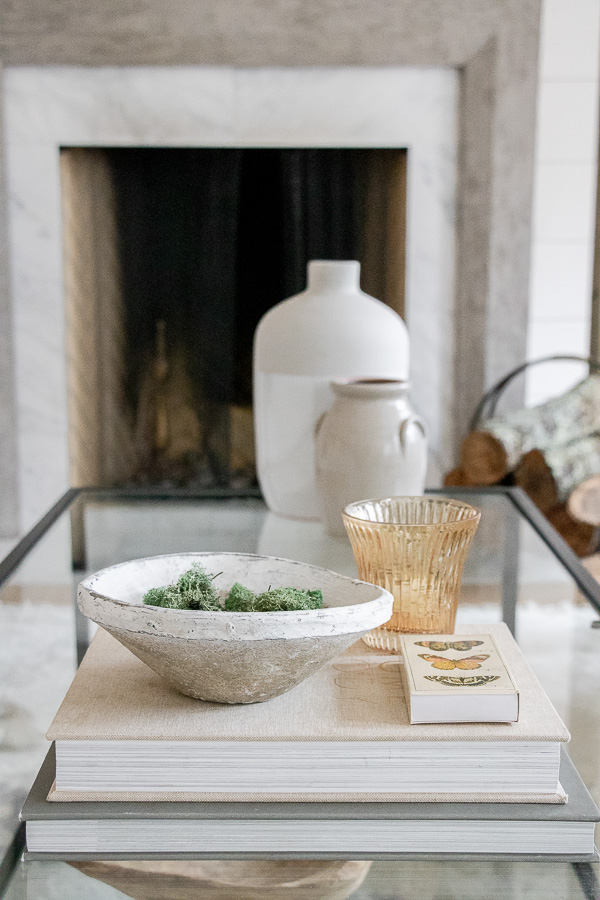 Look # 2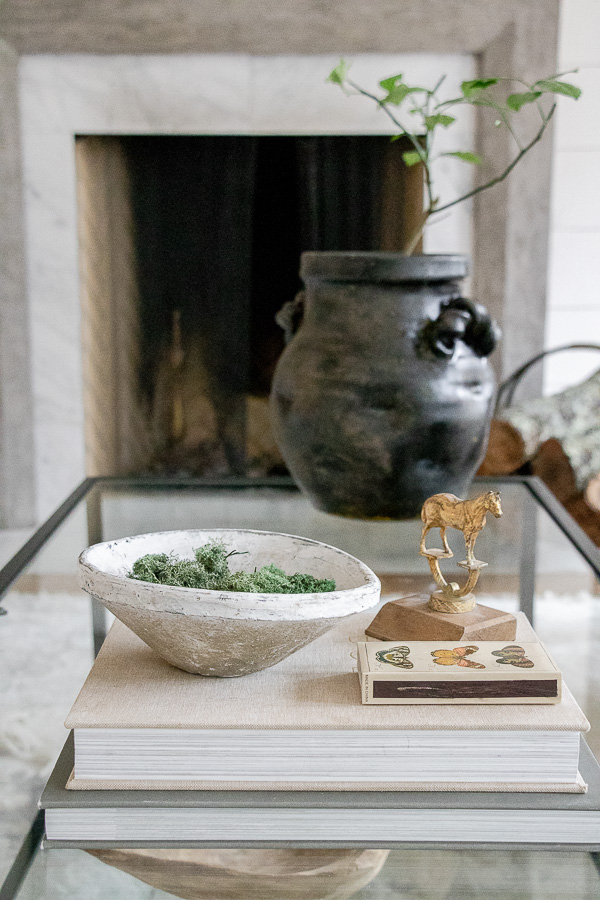 To follow along with the rules above I kept two vignettes, multiple textures, but changed up a few of the colors.
For a richer look I opted for a black pot and placed an orange tree inside for that spring greenery.
I kept with the books, matches, and moss bowl…but went with a horse trophy for a vintage and brass element.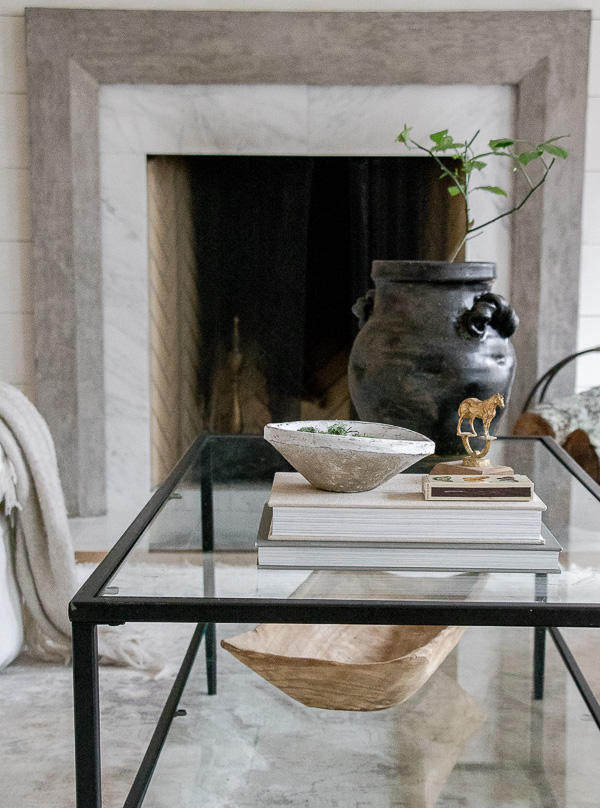 Look #3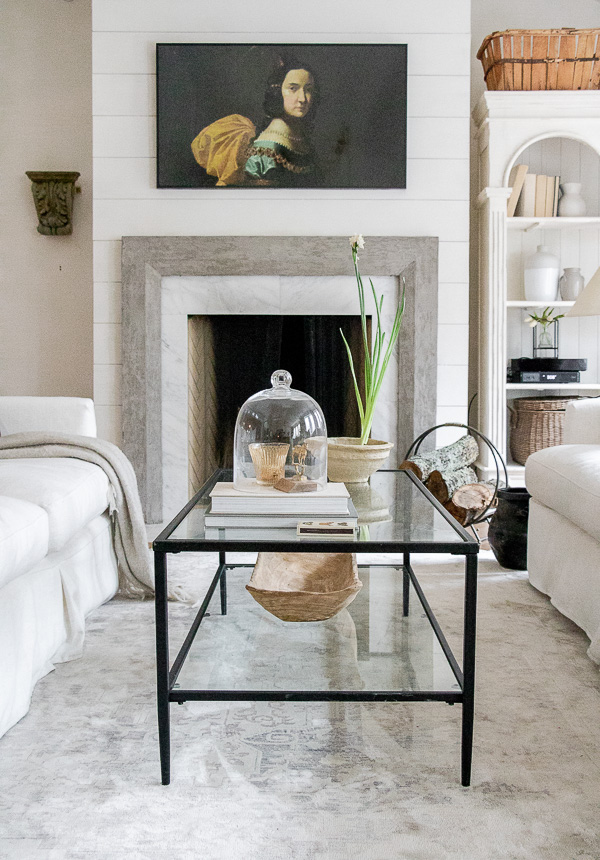 This final look has the same 2 vignettes, expect I off set these. Rather then having them pretty parallel I decided to put the bowl in the back left corner, and brought the books and the vignette on top to the bottom of the right side of the table. I chose a tall paper white in the back which siplified this section, but also added height and drama.

So, now what is your favorite? I love all 3, but I may love the first the most. I will say when styling your coffee table it will most definitely depend on your size and shape table, but using mixed textures, vignettes, and decor that grounds your vignettes such as books or trays will always be key. Also, using elements that belong in a living area and will enhance your cozy-ness. Bringing in more greenery and flowers for spring is that seasonal switch up that makes everything feel vibrant and fresh.
Please Pin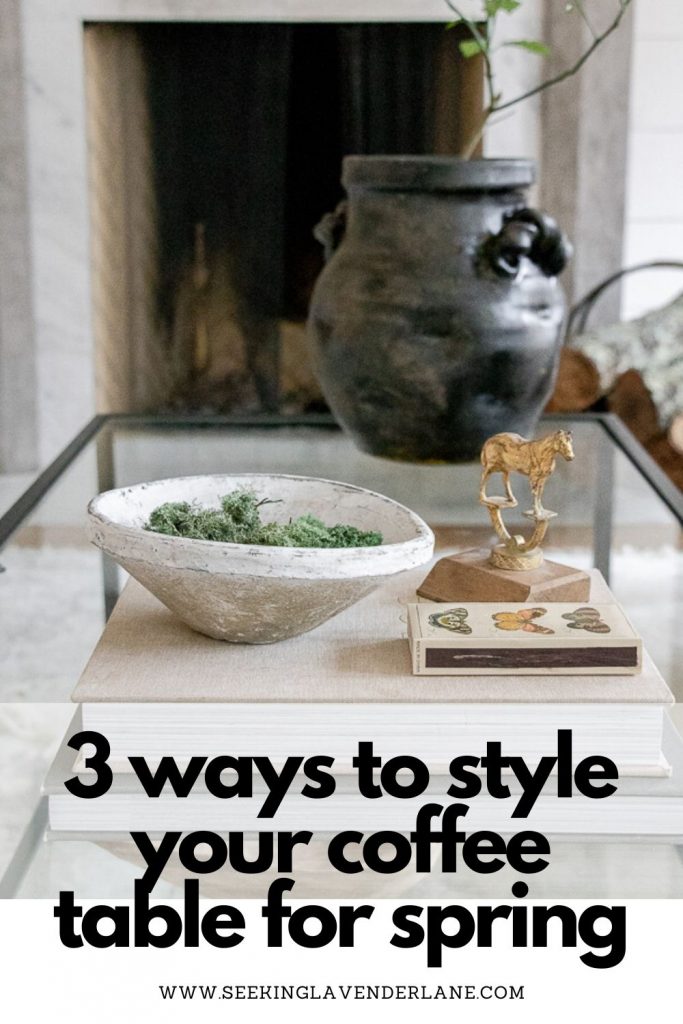 (Visited 1,186 times, 1 visits today)