This week's first dose for the month of March is Stove Top Potpourri for spring! I love to add fresh ingredients to a pot of water and simmering it down to create a beautiful fragrance in the home. I found this amazing and simple recipe here, and I had to give it a try!
Just a few easy and simple ingredients:
(2) lemons
A bunch of fresh rosemary
1 tbsp on vanilla
water
You can use a pot or a dutch oven and bring to a simmer. This can last you a few days, so be sure not to toss the ingredients after just one day's use.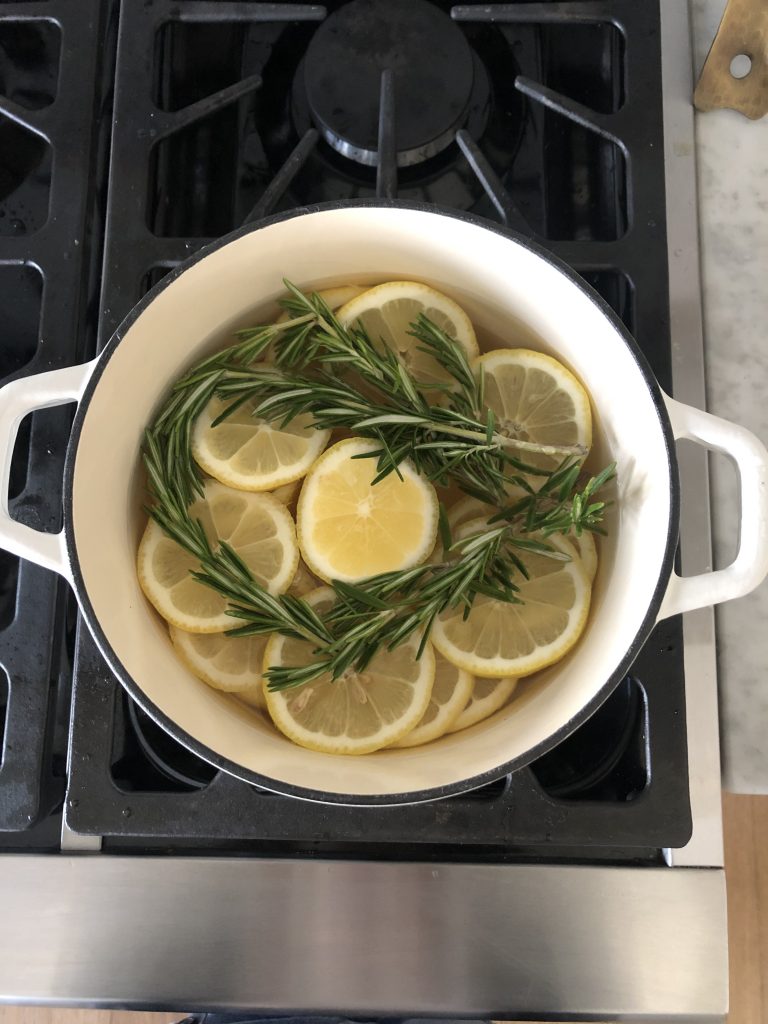 Shop Dutch Ovens Here:

(Visited 473 times, 1 visits today)