So if you follow along on Instagram you will know that we were in the middle of a mini makeover on our front porch where we added a DIY railing. The project was quite easy especially for me…since I just helped paint : )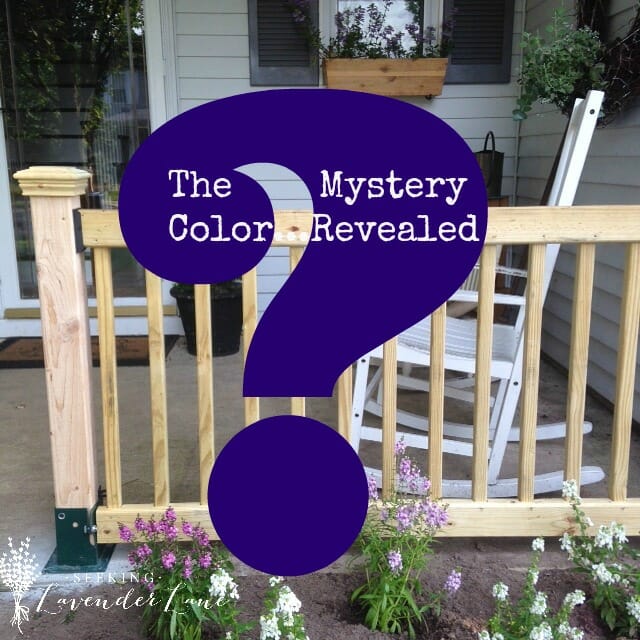 I was contemplating what color to go with for the railing and I asked all of you for some help in making that decision!!!
Here were my options…
1. White (Clean, Simple, goes with the rest of my house, and you can't go wrong with white)
2. Gray ( My shutters are gray and I just love gray accents and thought…hmmm…this could be different)
3. Stain it! (I happened to like the way the railing looked in its natural color and thought staining would give more texture and dimension to the porch)
WELL it was unanimous…you all voted WHITE!
But did I listen????
Of course….I love getting your opinions and I was kind of leaning more white myself. You confirmed it for me!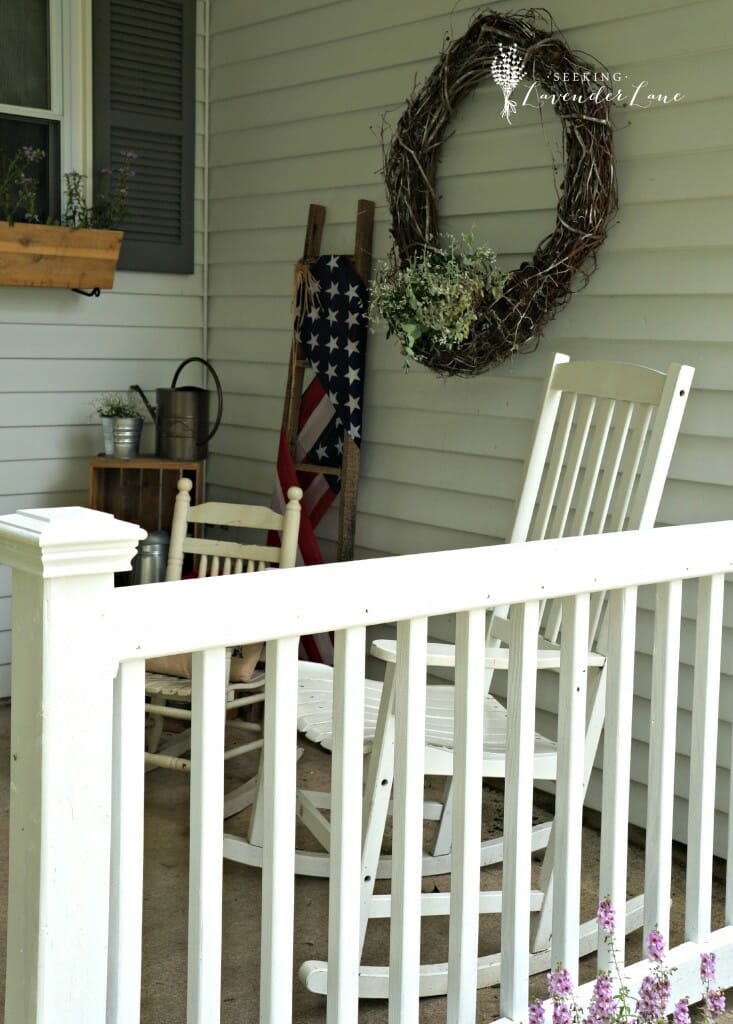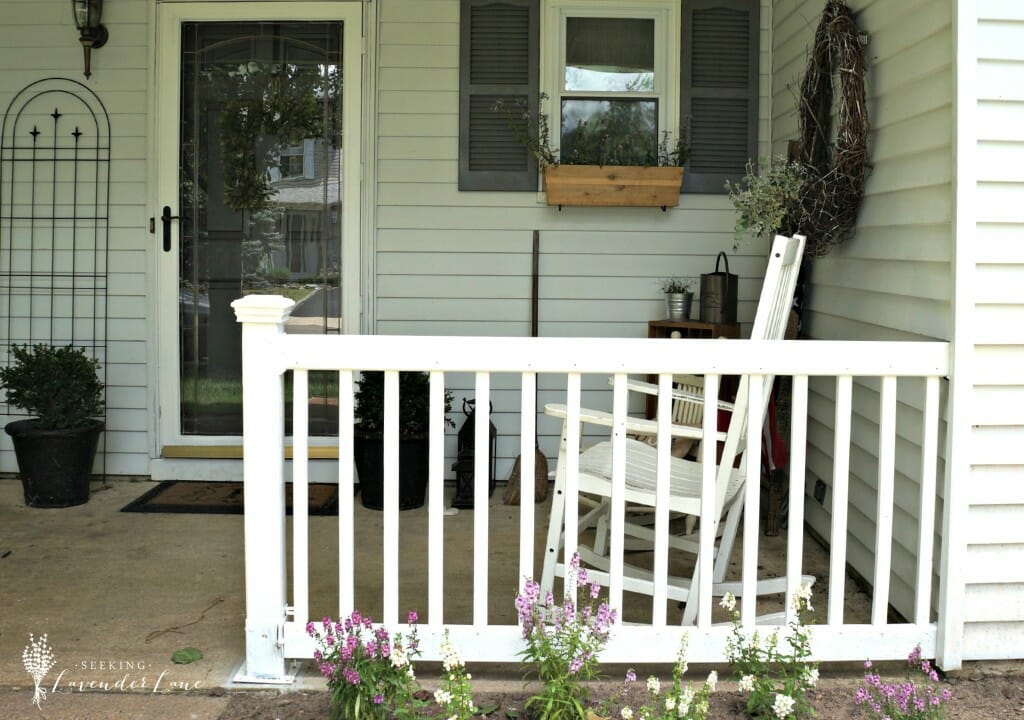 NOW don't judge the rest of my porch area…I know it needs some work still.
Something that we may be holding off until next year since two vaca's took over all the extra money this summer. We still need to do the other side too. We currently have a pole there that some Carpenter Ant family thought they could take over. Plus, it doesn't quite match the current railing.
Good choice with the white,right?
Please Stay a While