Happy Monday! I wanted to share 10 Accessories to get Your Home ready for Fall. So get your shopping list together because I picked some of the prettiest items from the web…to make this Fall season easier for you.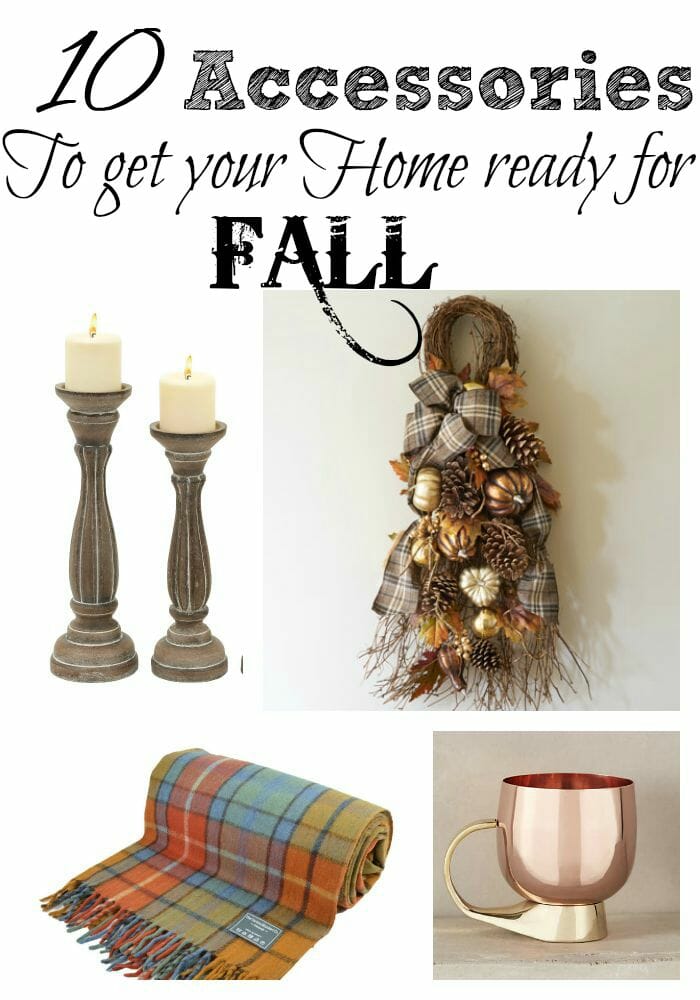 Fall has got to be one of my favorite Seasons and though I love my Summer days…preparing the home for that coziness is so thrilling. Re-lighting the candles, bringing out the sweatshirts, and nothing like the smell of a Turkey baking in the oven. Well if that description didn't get you in the mood…how about some gorgeous home decor that will inspire you and hopefully get your home ready for the season.
Layering your couch or favorite chair in the home with a plaid blanket brings instant warmth and texture to the room.
Get those candles ready for rainy days and cooler temperatures. I love these pillar candles because they can be used all year long, but having them displayed on a coffee table or mantel will bring those cozy vibes. No need to buy an orange and black candle to greet your Fall days.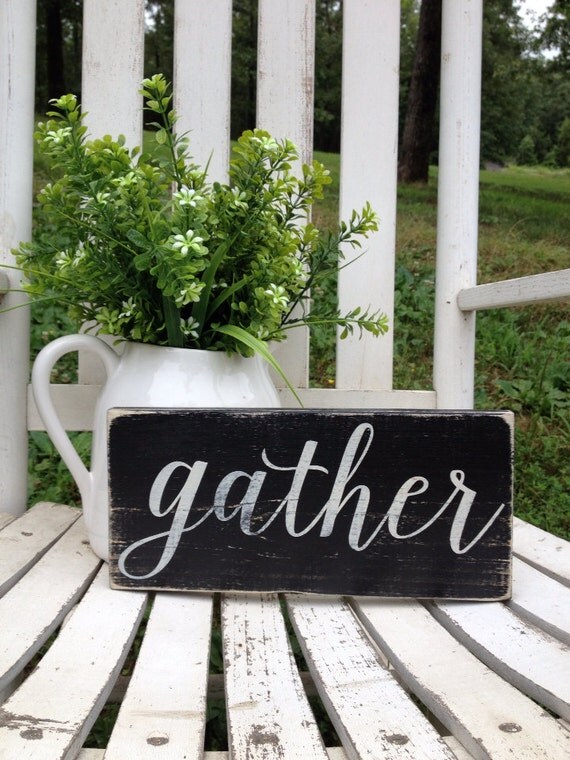 How pretty is this gather sign? The best part it can stay out all the way through Thanksgiving. Add it to your dining room or kitchen shelf. This was a great find from a lovely etsy shop.
Okay, I've been seeing these all through blogland on some of the earlier Fall tours. Pumpkin pillow from pottery barn! Guess what I have a knock off of this coming this week for a fraction of the price.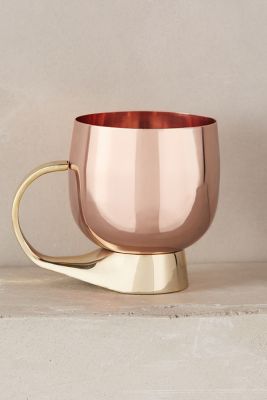 Cozy drink ware…with that copper finish to set your table or add to your coffee bar.
Did you know Balsam Hill also does fall decor? I love this beauty here…I could add this to my hallway doors…to make a statement.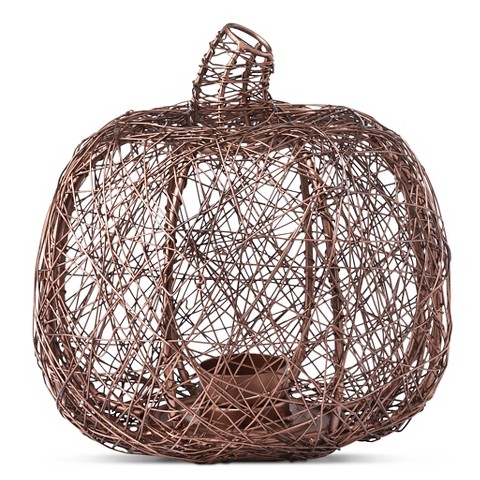 This pretty candle is from Target…I love how different this is, place this just about anywhere in your home and buy a few of them for a mantel or tabletop.
Another great not in your face Fall decor items. This vase is perfect to add some branches to…love the green for fall.
One more pretty pillow. Can't go wrong with too many pillows in the fall. Cozy up and layer those couches.
Happy Fall Days!
(Visited 60 times, 1 visits today)