Painted Pumpkin Pillow: Pottery Barn Inspired
I am loving, getting my home ready for the Fall season. I am especially loving what some of the retail stores are selling for fall accessories. Did you check out my post from yesterday? I shared 10 Accessories to start your Fall Decorating. I shared one item in particular, this Pottery Barn pillow that just caught my attention about a month ago. It's a beautiful Pumpkin hand painted pillow, that has such a homemade feel to it, but still so chic. I was inspired to paint my own Pottery Barn Pumpkin pillow, but in neutral colors.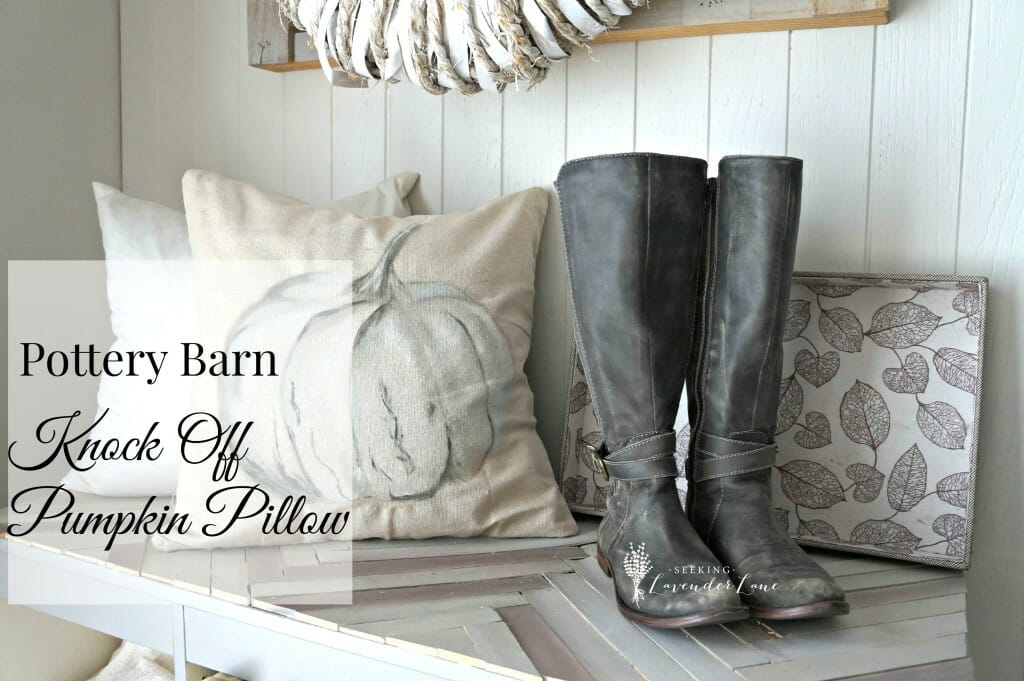 Pottery Barn's pillow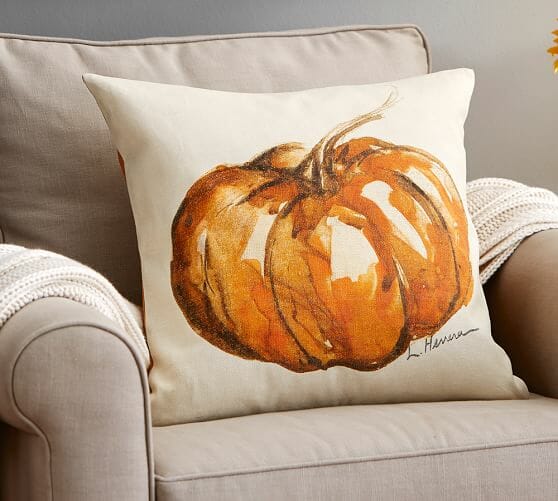 Well the brain started rolling on how I can possibly make one on my own. You know not spend between $30-$40 on a seasonal pillow that will only be sitting on my couch for two months or so. So I began to think if I can either make a pillow cover or find one for cheap to cover an existing pillow that I don't use, I could probably try to hand paint the pumpkin.
Well the thought of sewing…was not happening! I am not one to have the patience to sew or really the passion to. So I decided that I could just easily find a pillow case somewhere and if I do than I would test out my painting skills. Well the fabric aisle in Hobby Lobby had exactly what I needed. A canvas pillow case for $4.99…was calling my name!
Into the cart…she came….and home I went to try this out. I mean $4.99 was a good price that even if I messed this up, I was not wasting too much money on this. I decided to use acrylic paint since that is what I had on hand. Now, I love the look of the Pottery Barn's pillow with the orange and yellows, but for my house I prefer neutrals so I decided to try this out with white, light gray, and dark gray. I took a paper dish and applied the blobs of paint of my choice of colors. I grabbed a foam brush (because that's all I had in my craft basket) and a cup of water to water down the paint. The water was really important to use because it helped gain control of the colors I was using. This way layering the colors and go darker as needed.
Supplies
Acrylic Paint
Canvas Pillow Case
water
pencil
Before I painted the pumpkin I wanted to sketch it out first. I took another paper dish and marked out the edges of the pumpkin so I knew how large I could go…not going too close to the edge of the pillow (probably about 1.5″) Well once I did that I began to sketch out the pumpkin. I copied the PB image the best I could…if you are not great at hand drawing finding a stencil could help. I think what is important about the pumpkin here is that it has 3D shape to it so try your best at creating the 3D look. Once I finished sketching I darkened the areas of the pumpkin using the pencil (that were dark in the photo) So I knew right away where to start my contrast with the paint.
Adding shadow and contrast to the areas that the picture has and highlight (white) where the photo shows, using your acrylic paint. Once again having the water there helps to avoid too many mistakes since you can apply lightly and add as you go.
And that's all! It was a fun project to do and I have not painted a "picture" in a long time so it was a really relaxing craft. No pressure is the best way to go about this. Knowing that the pillow cover was only $4.99 helped and if all else failed I would not have to do this post haha. I think if I can pull this off so can you….you know your artistic abilities and you don't have to be a great artist to pull this one off. Having the "home made" look is what this pillow is about and could even be a great craft to have your kids do if you did not want to take this one seriously.
Update: Facebook Live Video on Painted Pumpkin Pillow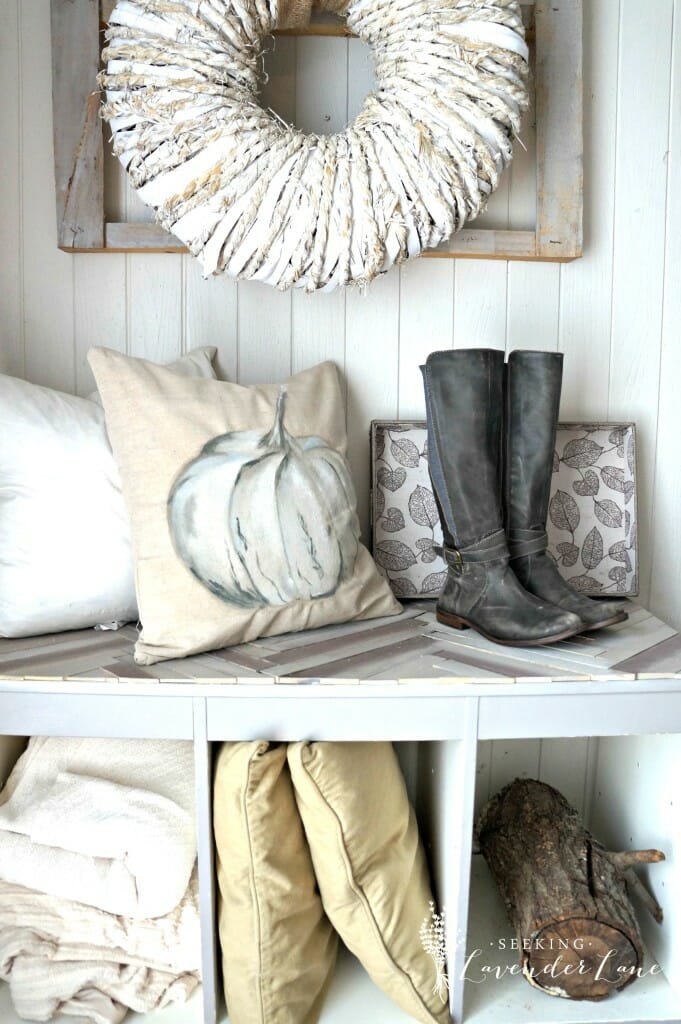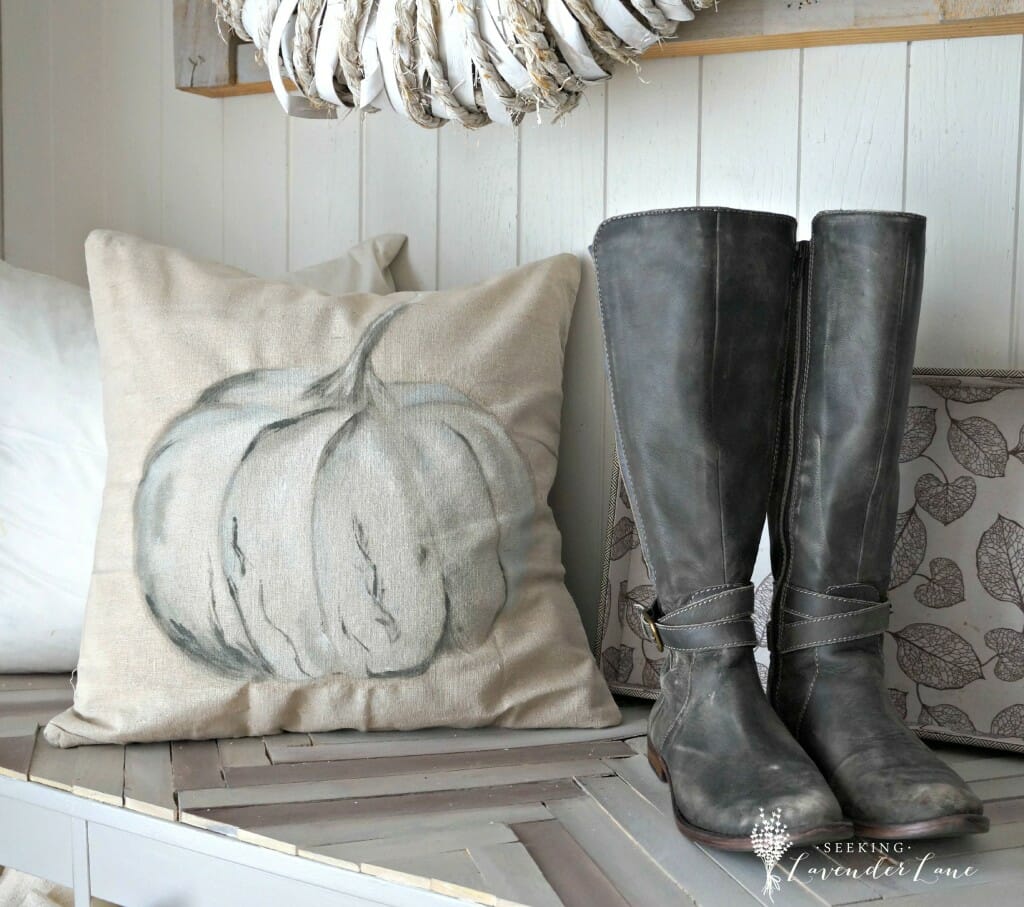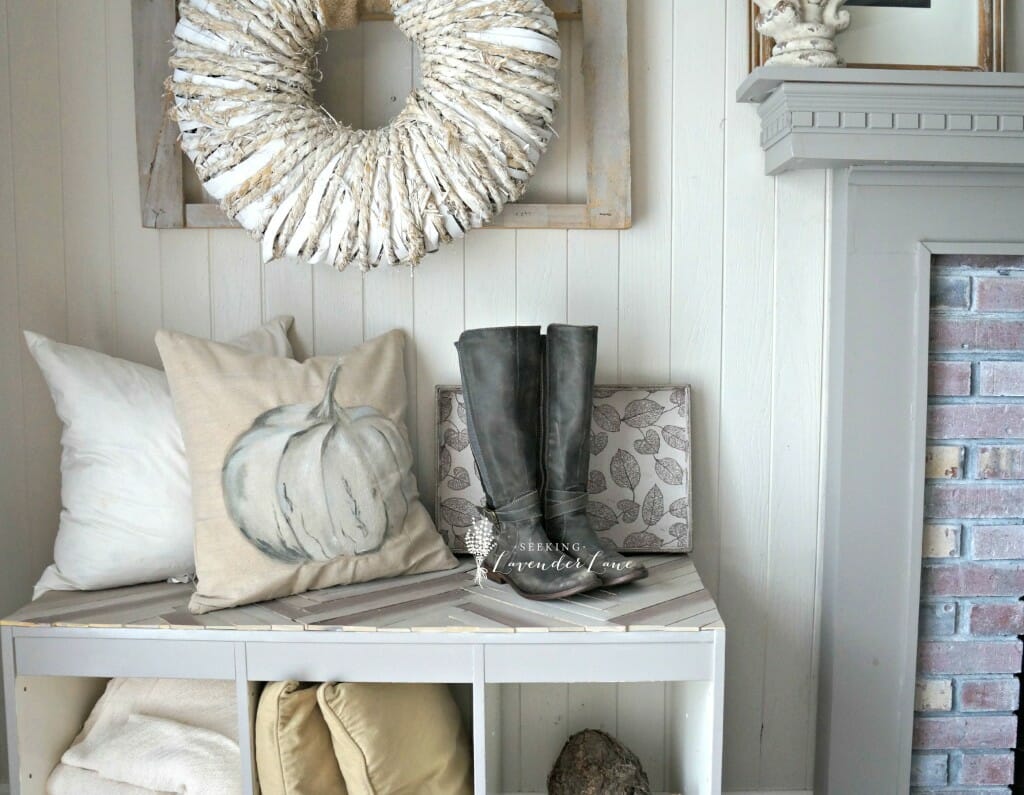 Linking with: http://savvysouthernstyle.net
PLEASE STAY A WHILE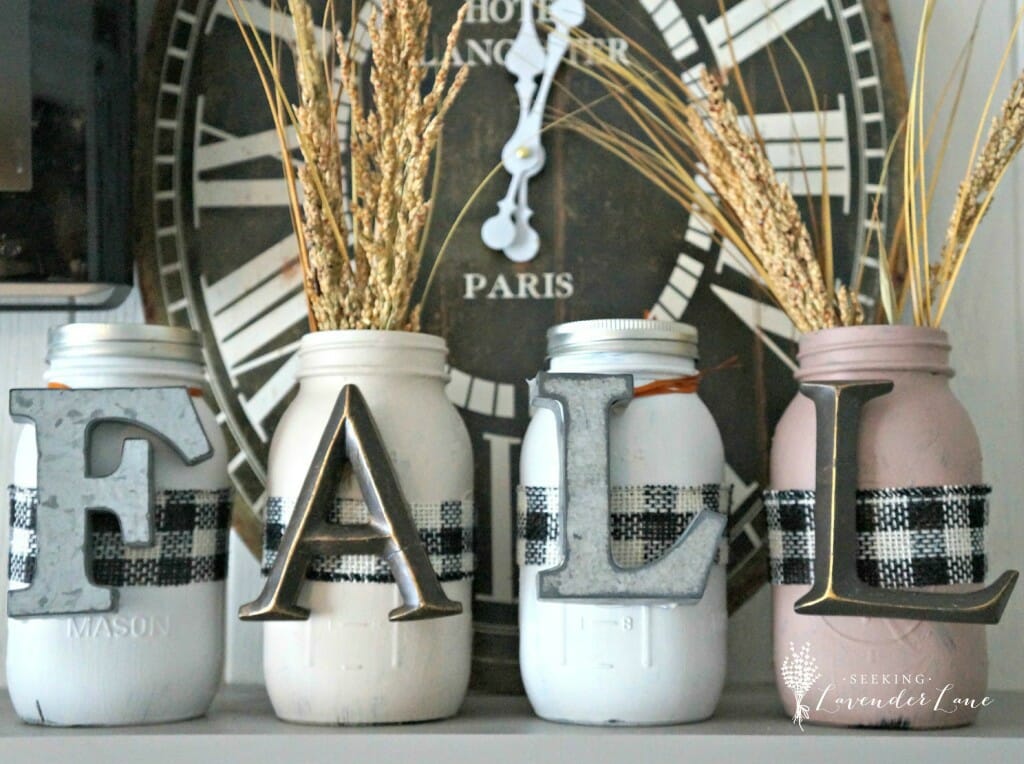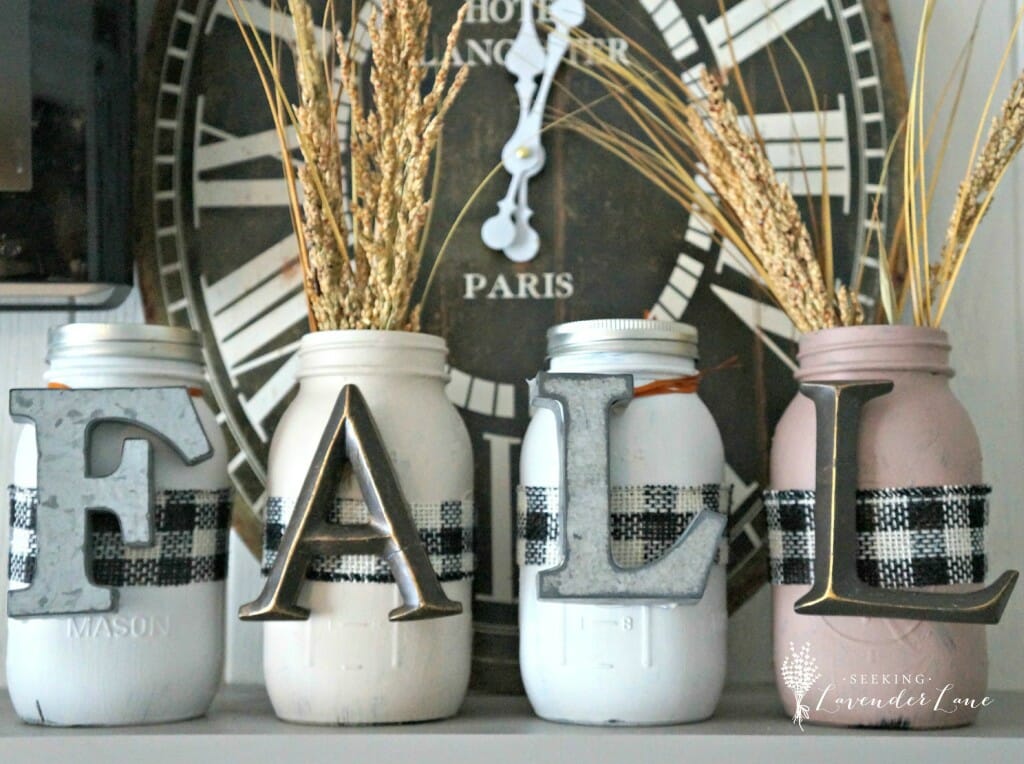 Fall Mason Jars Family Project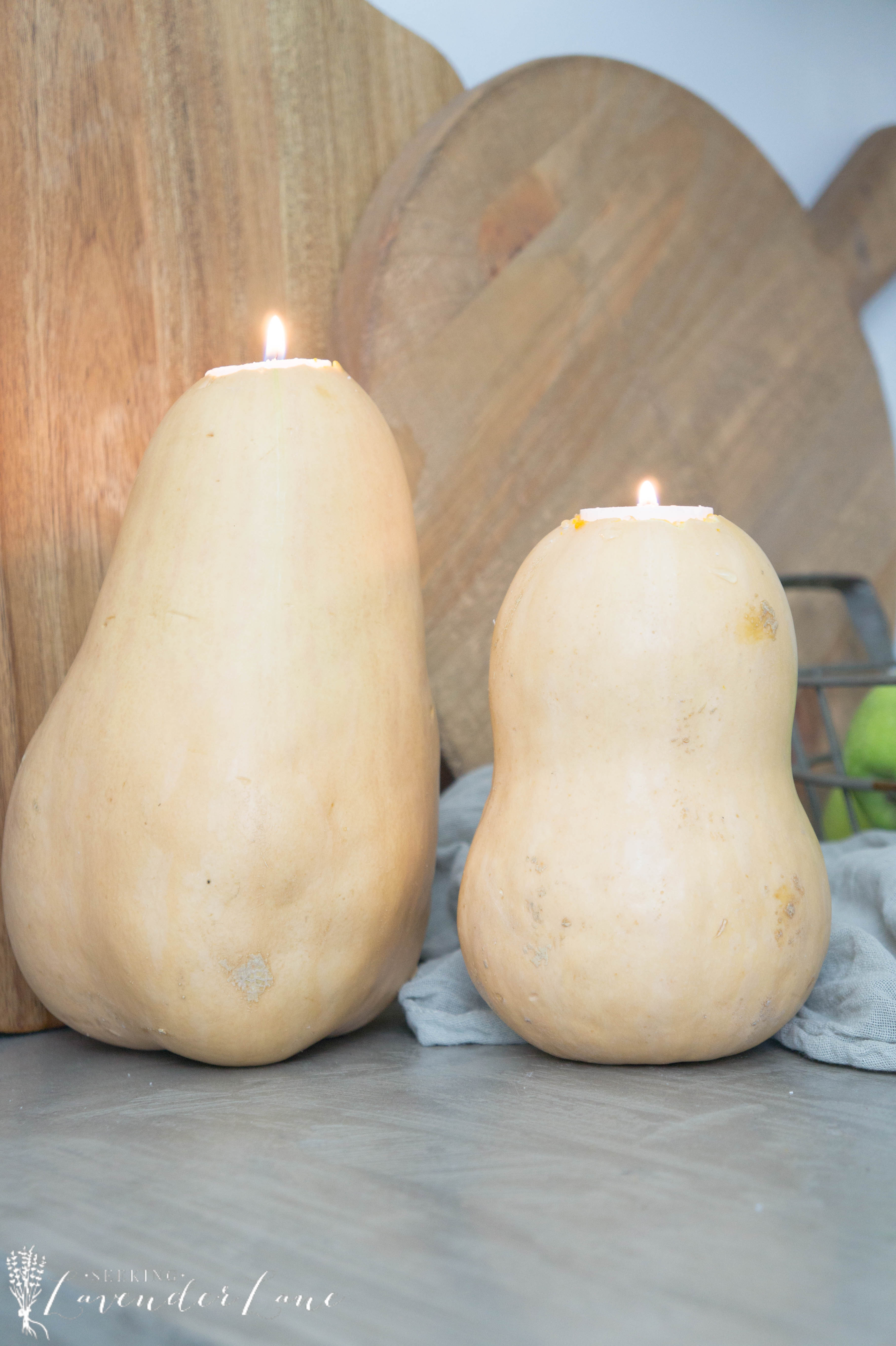 (Visited 3,547 times, 1 visits today)