Fall Candles: DIY Squash Fall Candles
Fall, one of my favorite seasons, definitely seems to be one of the quickest of them all. It feels like in a blink of an eye our pumpkin spiced lattes have now turned into ginger bread lattes, and our pumpkins are getting tossed and replaced by Christmas garland. Since the season is a favorite of mine, I love to find ways to add fall touches to my home that are affordable for the short lived season. I happened to be in Shop Rite the other day and admiring how pretty the selection of squash were, and how they would be great for decoration. Not quite sure I wanted to spend all that money just to have a bunch on display in my kitchen (that I will probably never cook). So, I figured  I could  grab two that I could make DIY Squash Fall candles from. The best part my blog friends were doing a DIY candle blog hop, so I thought, perfect…I can join in with the gals and share my easy fall squash candle tutorial.
Since, squash is related to the pumpkin they are easy to carve too. I chose just a sharp kitchen knife and a spoon to create my candle look.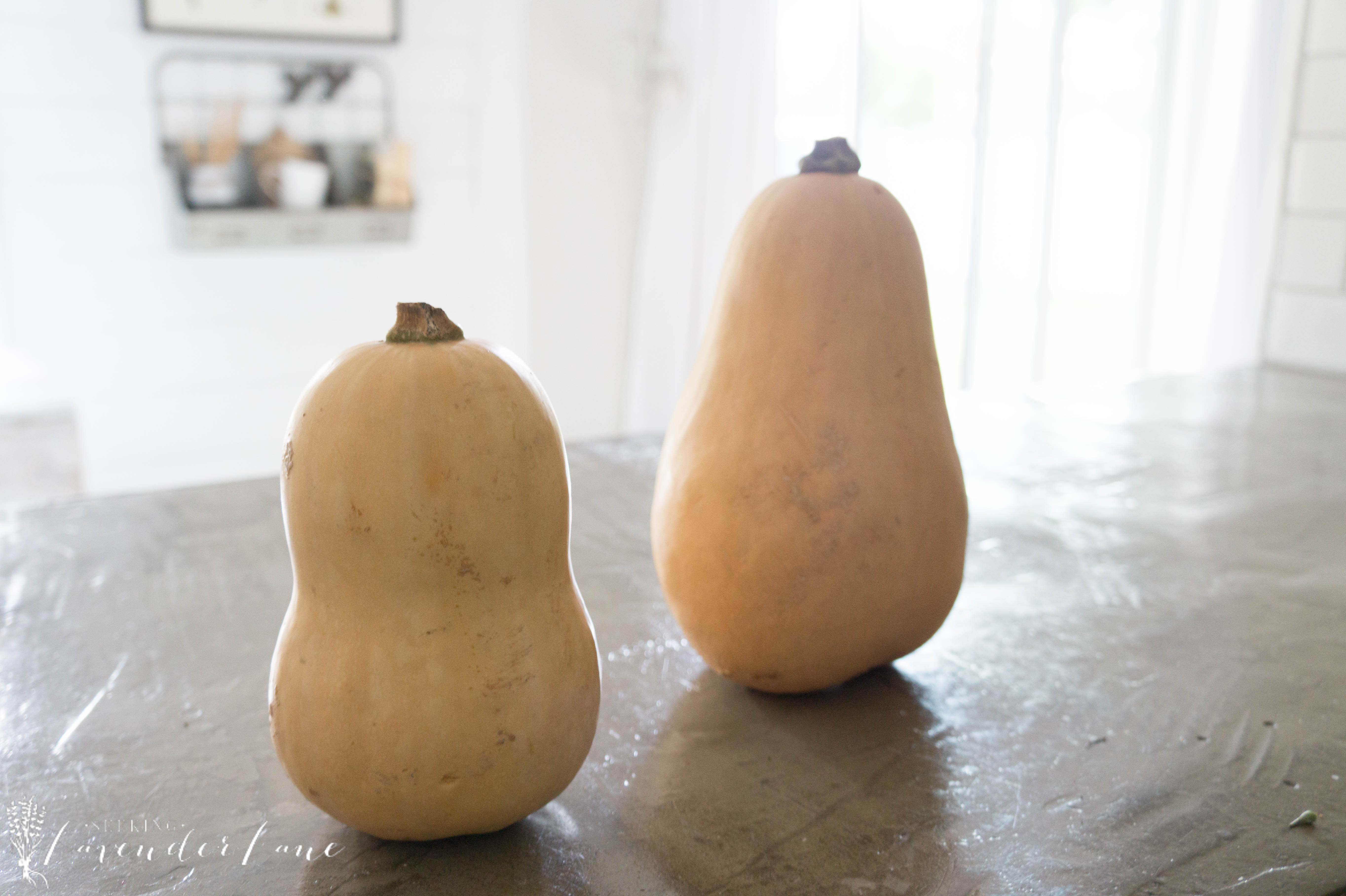 First Step: Trace tea light candle with sharpie on top of squash.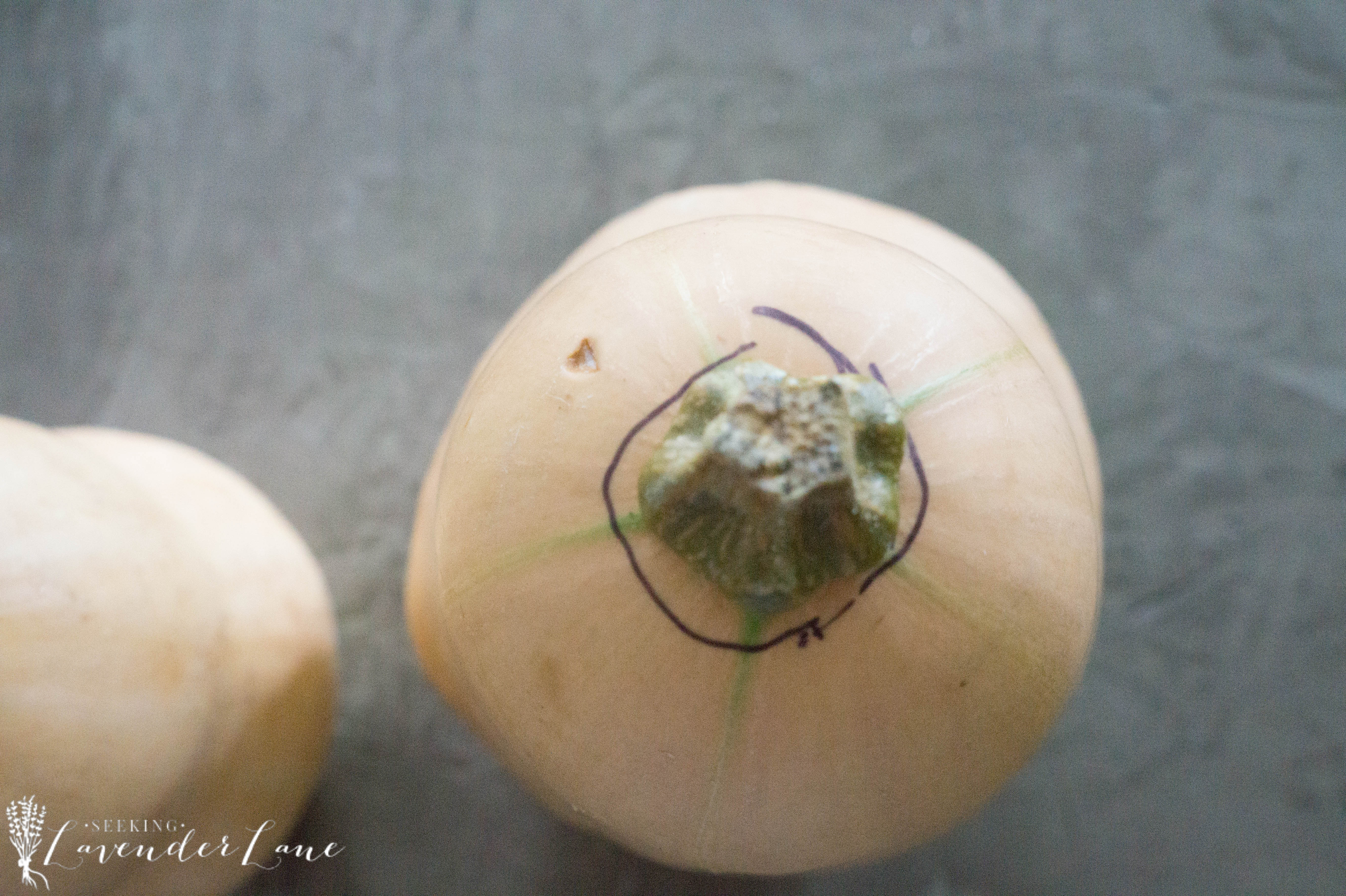 I know, not the best circle in the world…but it works. Then carefully cut tracing your marker line. Scoop out squash until deep enough to add candle.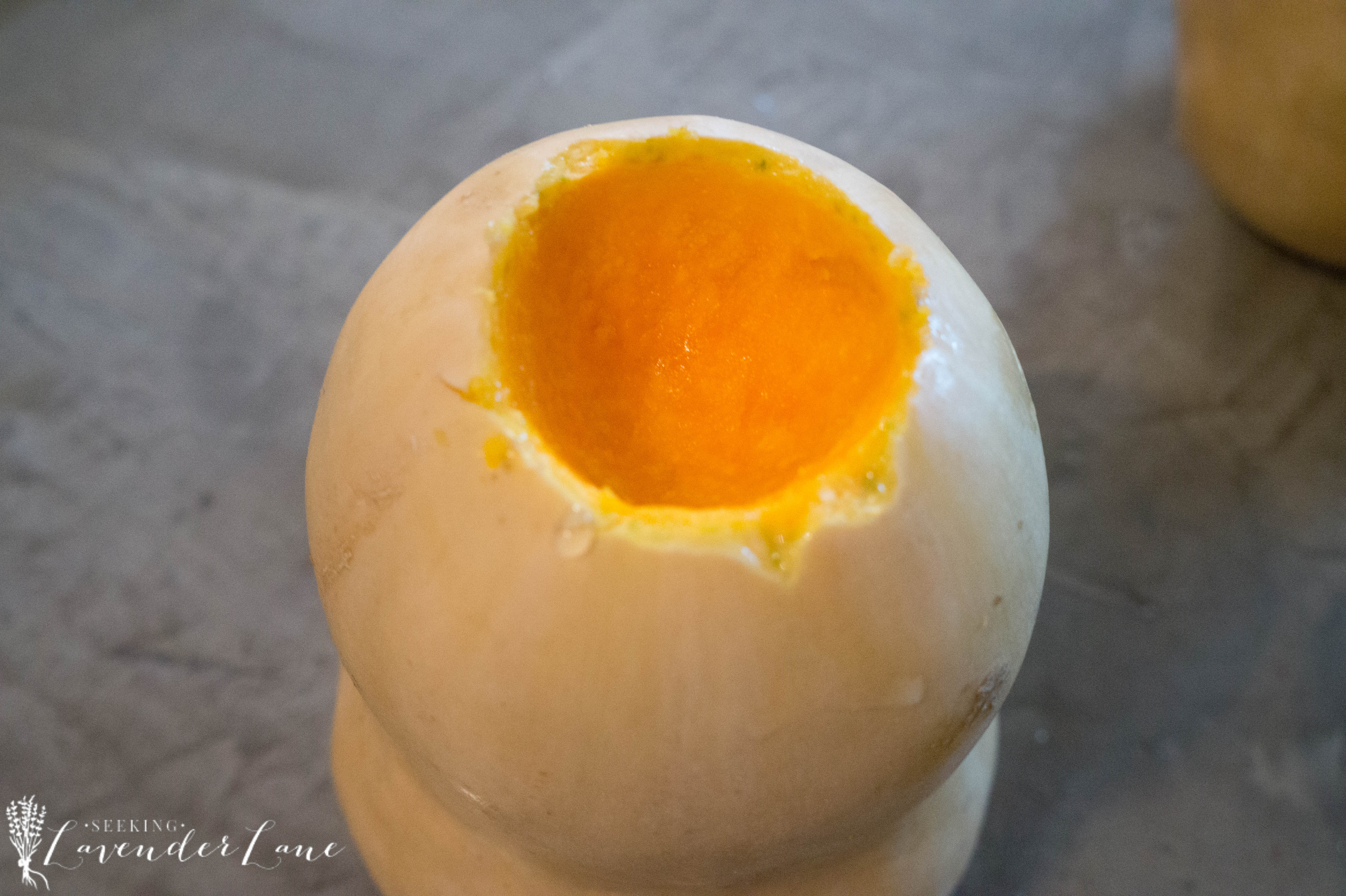 That simple! Then enjoy lit squash on your kitchen counters or even pair a few of these fall candles as a centerpiece for Thanksgiving. Your guests will be impressed!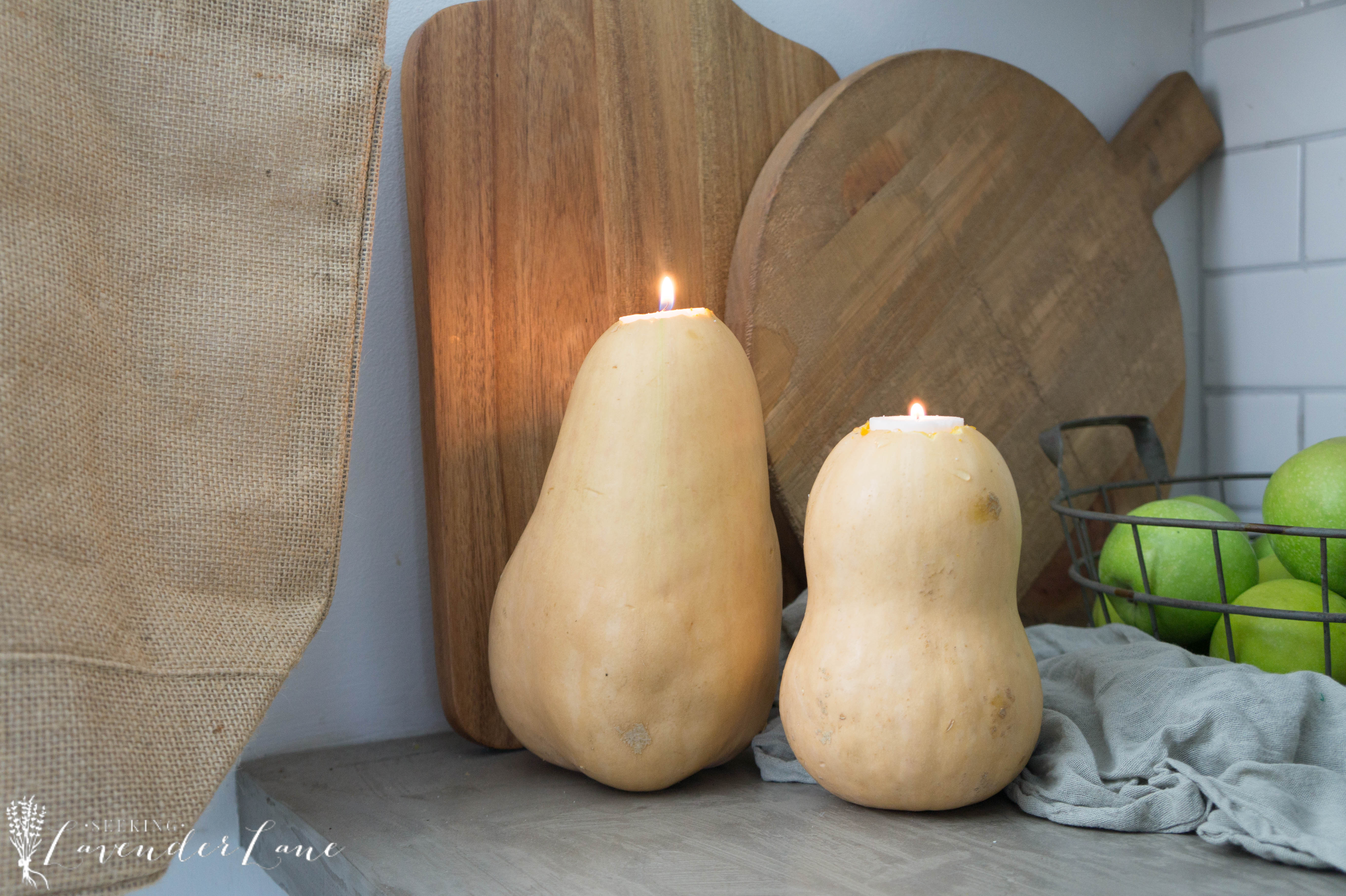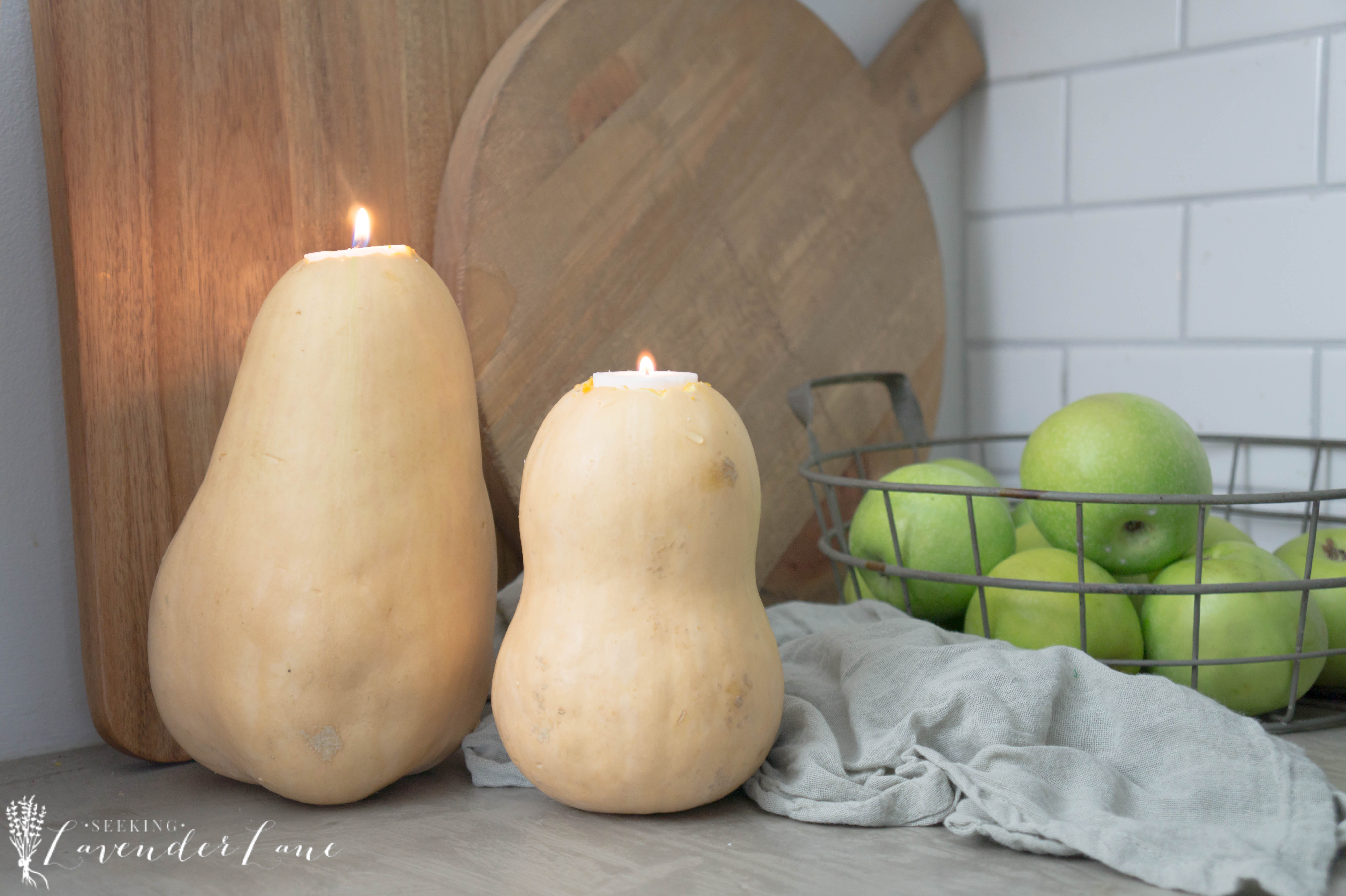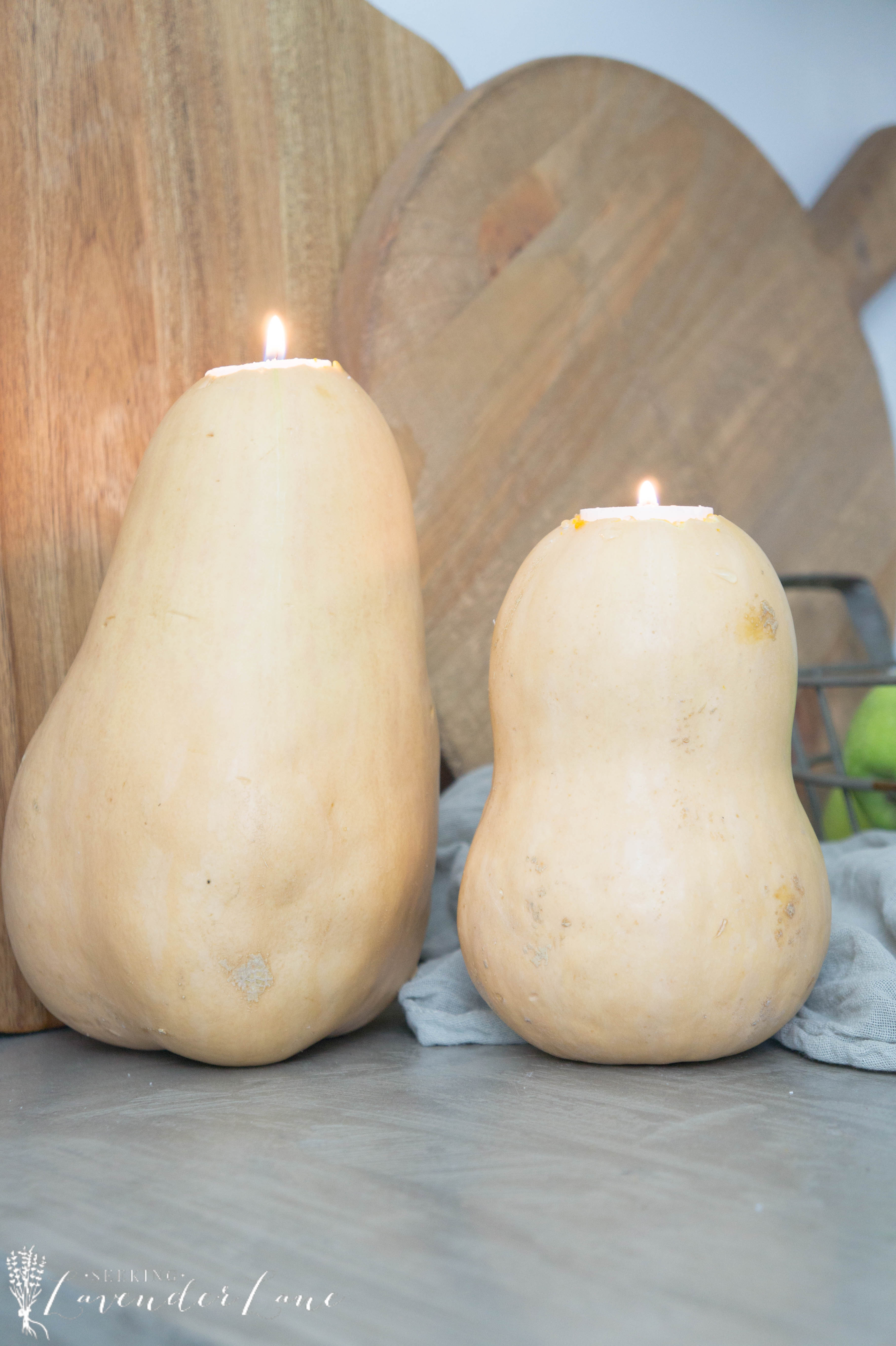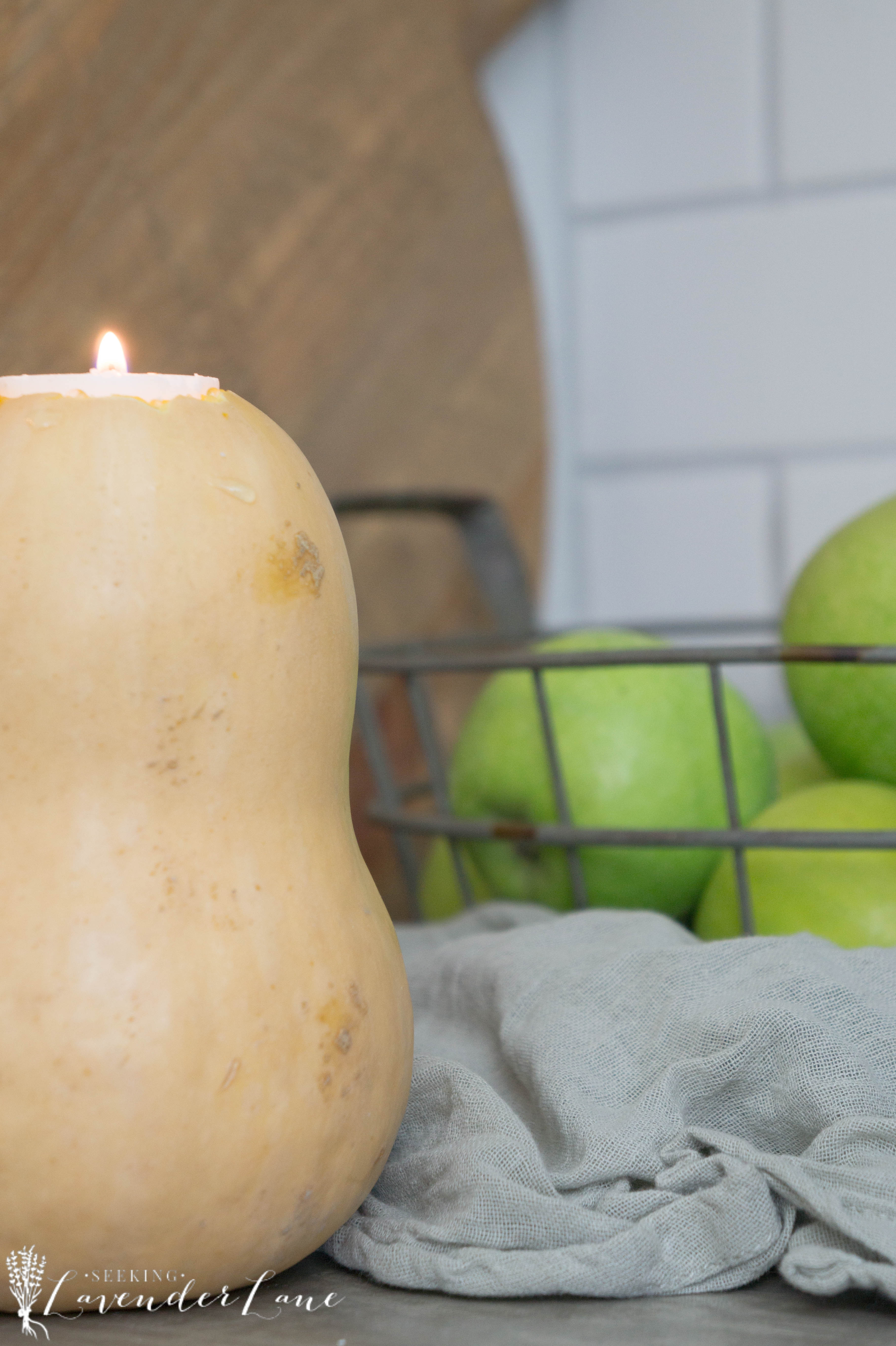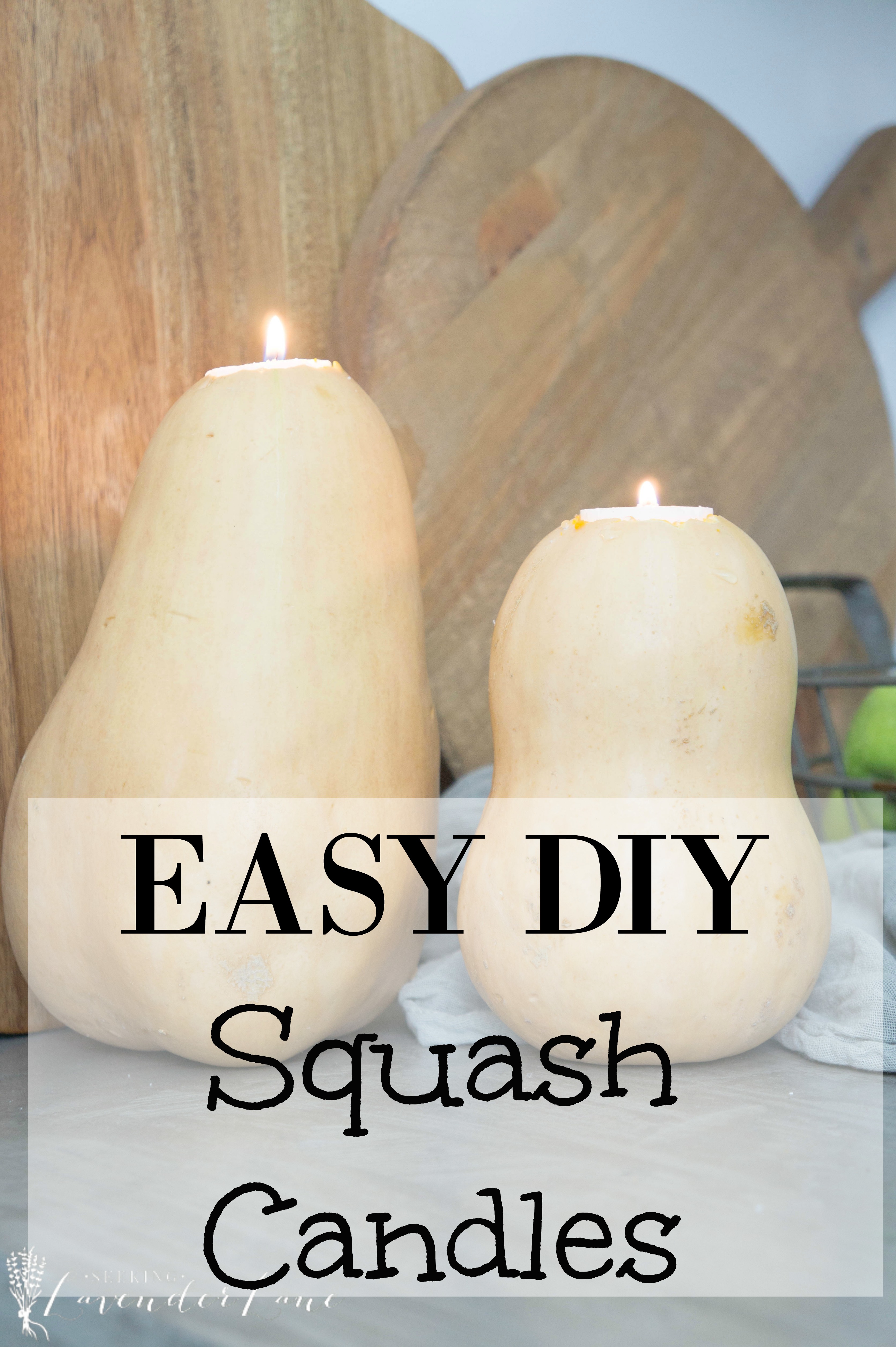 And if you're a better cook then me…you can use the squash for some great Butter nut squash!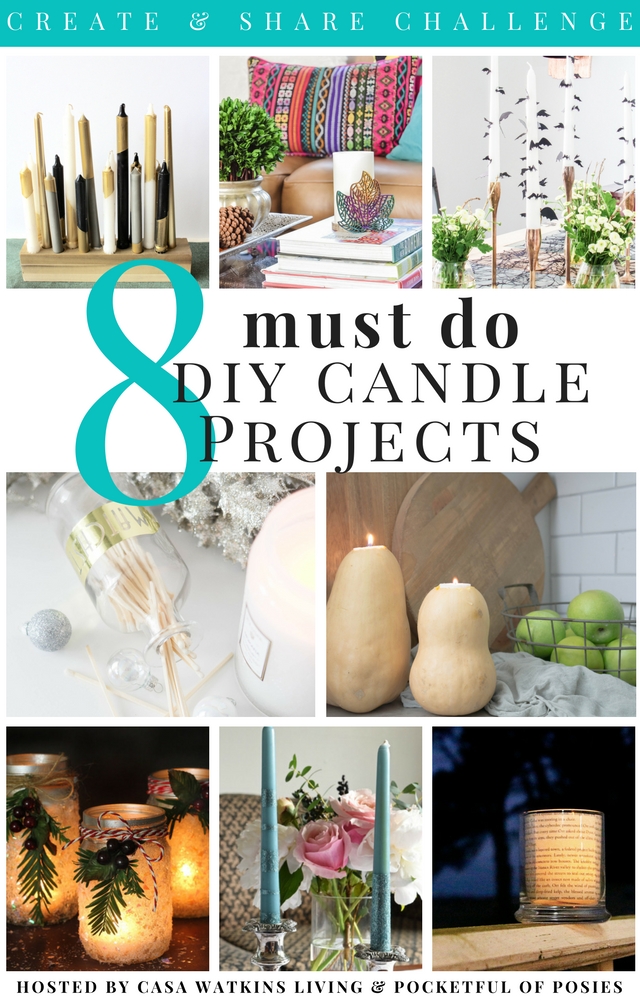 DIY Easy Candelabra and Color Blocked Candles – Craft and Tell
DIY Colorful Wooden Candleholder– Casa Watkins Living
Bat Halloween Candles – Pocketful of Posies
DIY Matchstick Holder – Iris Nacole
DIY Squash Fall Candles – Seeking Lavender Lane
Buffalo Snow Frosted Candle Holders – The Kim Six Fix
DIY Glittered Candles – Flourish and Knot
Book Page Candle Holder – Elizabeth-Joan Designs
PLEASE STAY A WHILE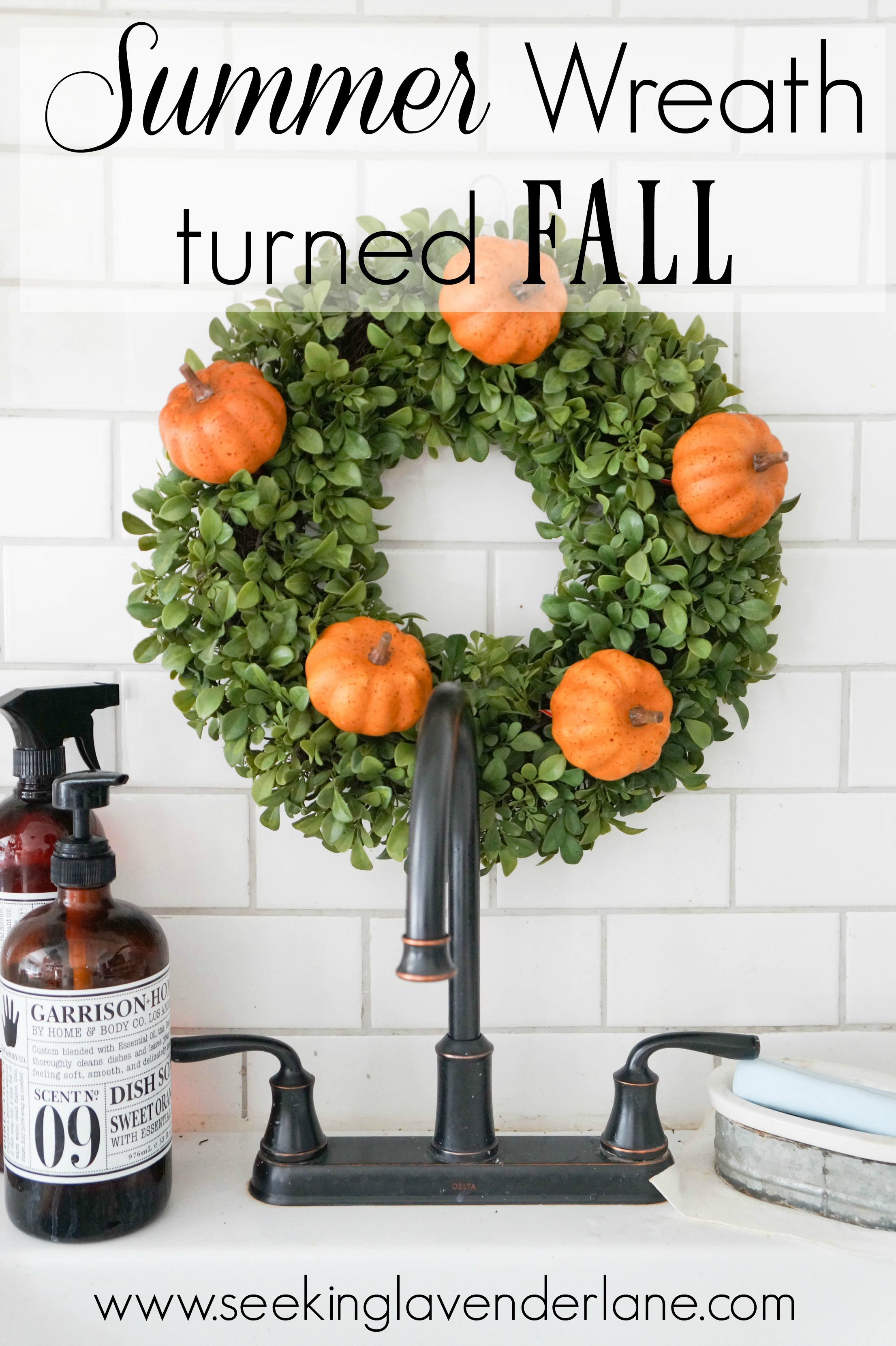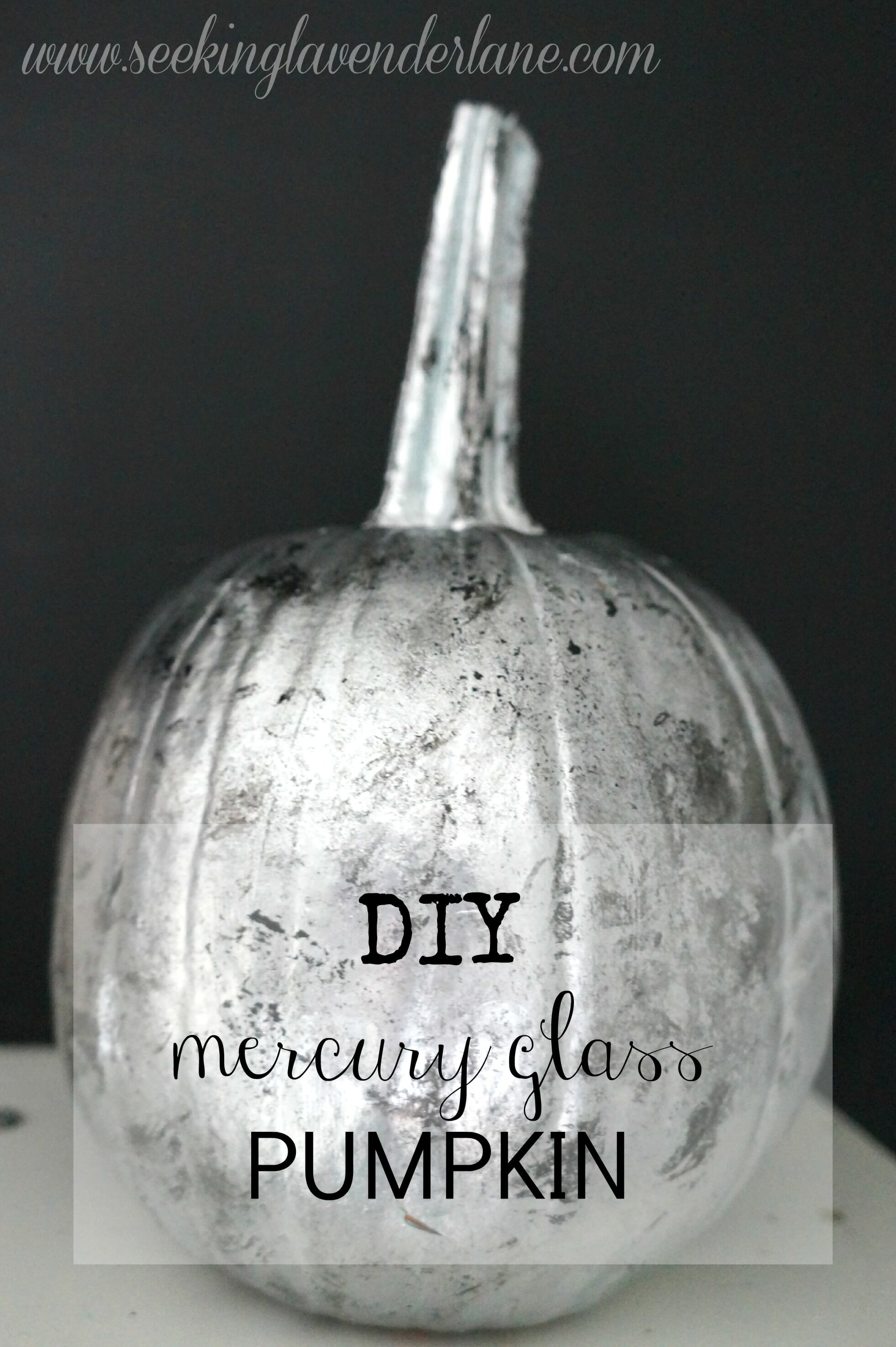 (Visited 354 times, 1 visits today)