Ready for the fall months? We know we love an awesome decorated porch for Fall, but what about the interior of your home? Have you thought about some glamorous ways to add fall style to your space? How about some gorgeous DIY Mercury glass pumpkins in a stunning vignette. Here's how I created this look with some help with a little bit of paint!
I have had some spray paint hanging out in my garage for some time now. I was not quite sure what I wanted to do with it, so I've been hanging onto it until the right project came its way. Well here it was…and the best part I have tons left over. Now I decided only to do one pumpkin since though I've been itching for the project, it's a little more glamorous for my taste. I'm usually a rustic kind of gal so glam…doesn't quite work for my design aesthetic, but it really was something I wanted to try.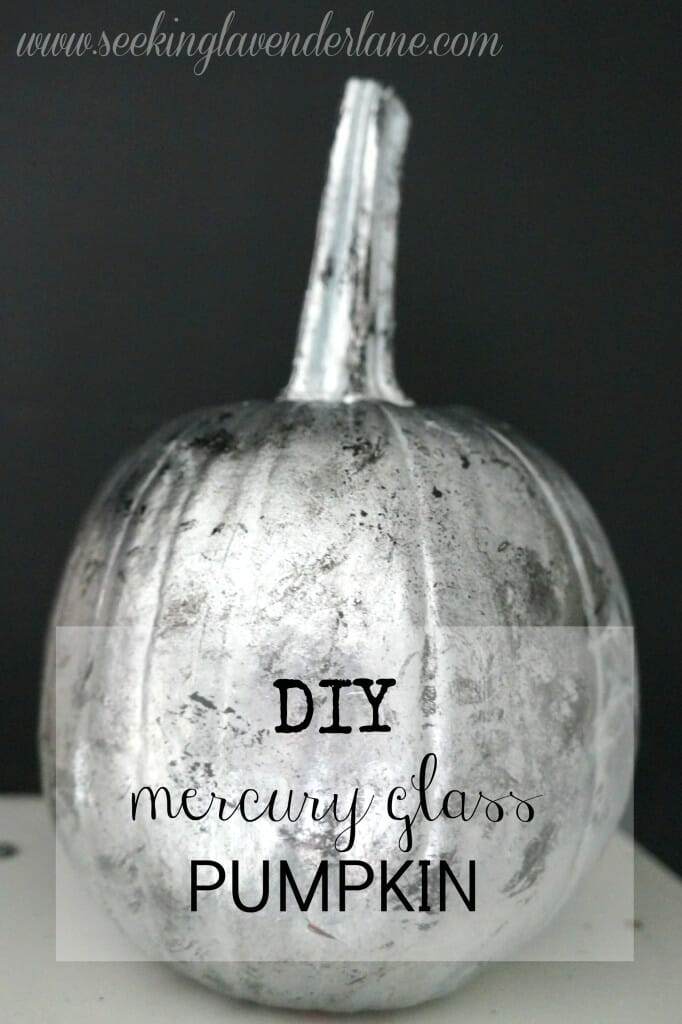 Below is a Step by Step tutorial on how I created a glamorous mercury glass pumpkin using a real pumpkin and some leftover spray paint.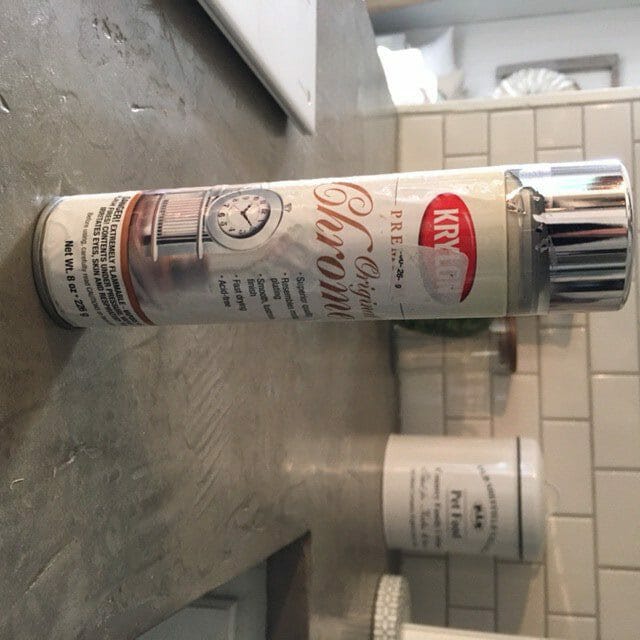 Step 1: Spray paint entire pumpkin using
Chrome Krylon Spray Paint
.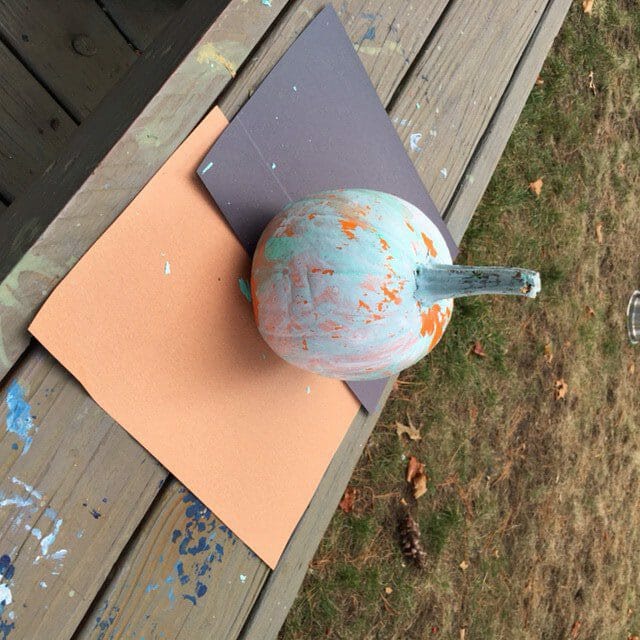 You do not need to pre paint this just happened to be one of the pumpkin my daughter painted that I used. Can you tell this is the painting bench on our back deck?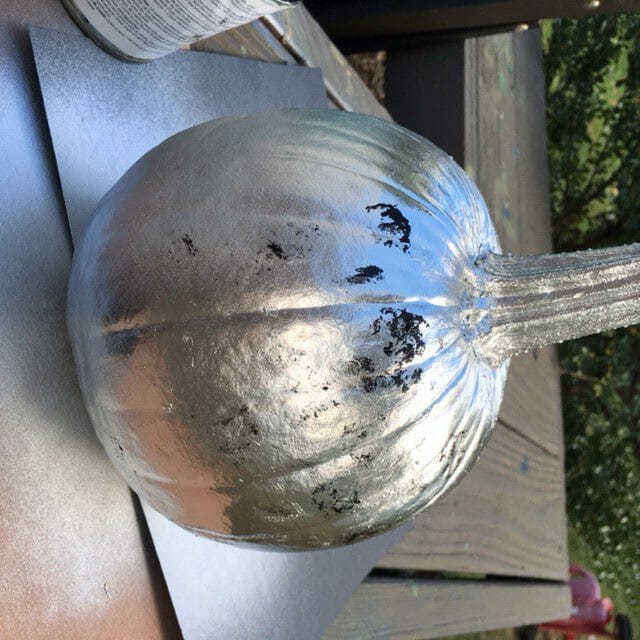 Next Step is to dab some black paint to pumpkin. I chose leftover paint I had in the garage you can use acrylic if it's easier. Dab a wet paper towel into some black paint and dab over pumpkin randomly.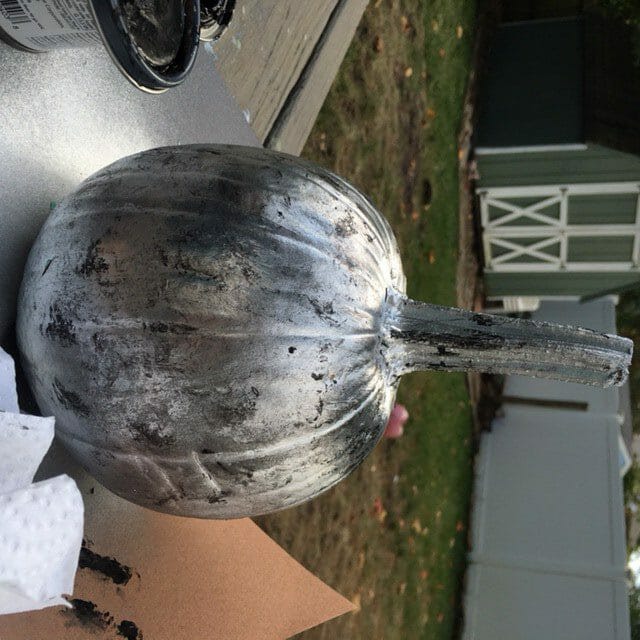 Let Dry! That easy! Now it may not be worth the money to buy one pumpkin and spray paint to do this project, but if you plan to do an entire vignette with all different sized pumpkins that would look amazing and well worth the cost of the paint and pumpkins. I just happened to have this pumpkin and spray paint hanging around so this project cost me $0!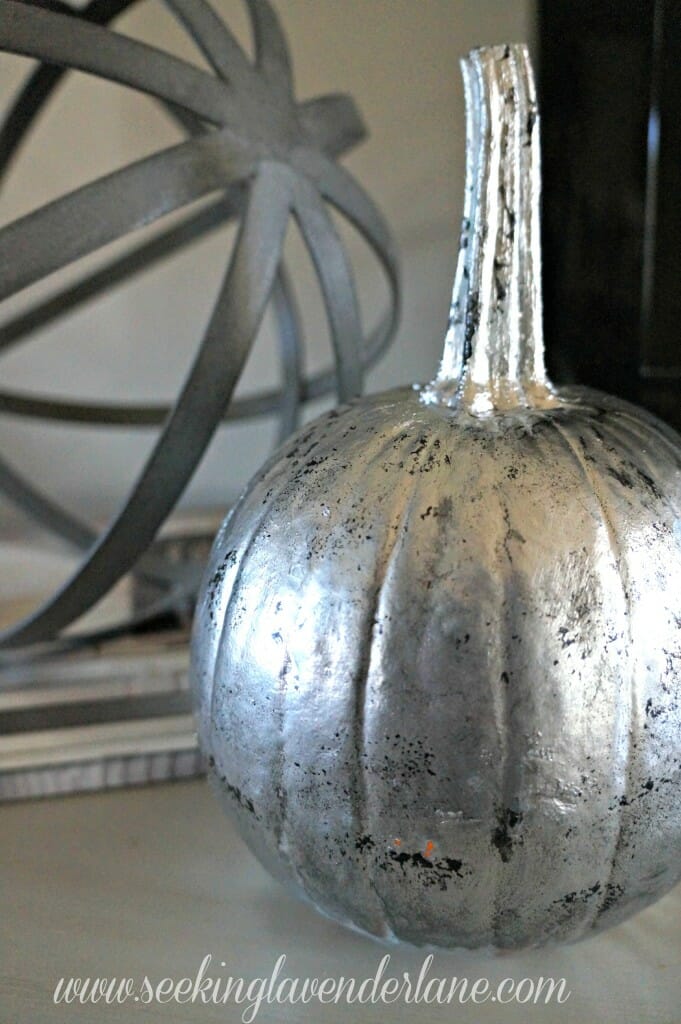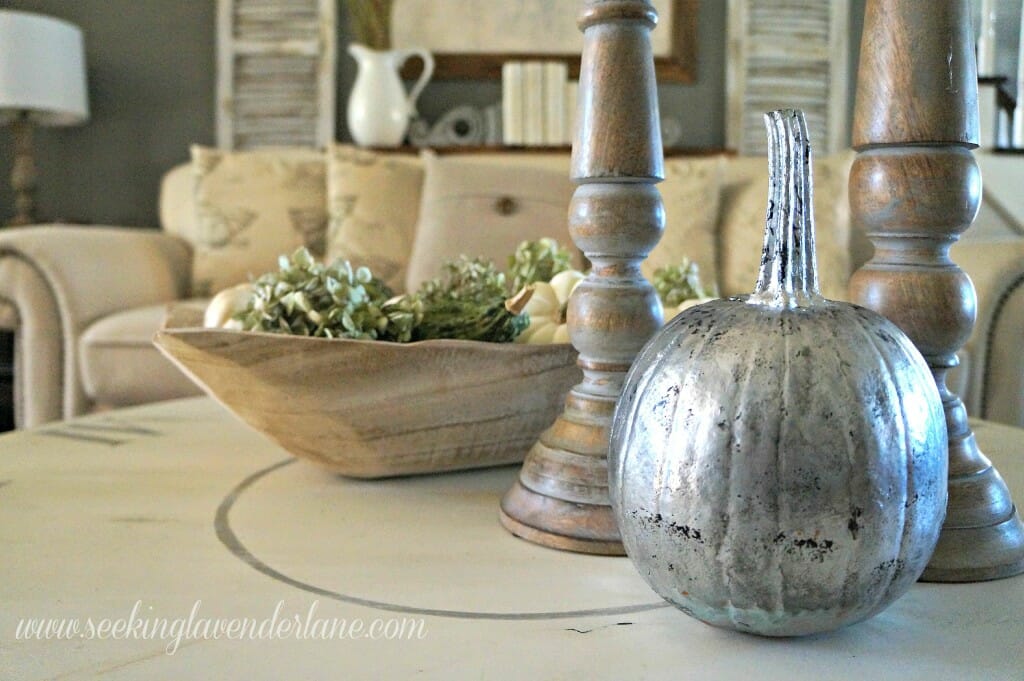 Psst…just a sneak peek at what I will be sharing on the blog this week (notice background?)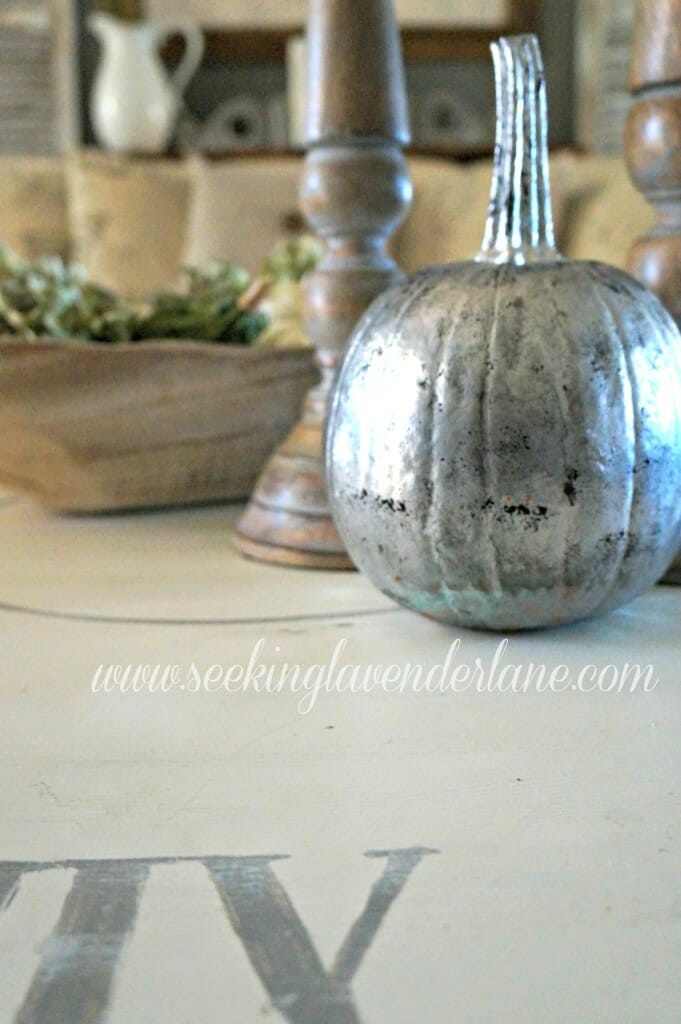 (Visited 652 times, 1 visits today)