I don't know what it is, but I'm feeling accent walls lately. If you missed my Chalkboard Accent Wall a couple months back, you can check that out here. It was one of the first dark walls I did…and I knew I had to do just one more! This is a sponsored post by Dutch Boy Paint, that were so kind to let me test out their paint and find this fabulous living room accent wall.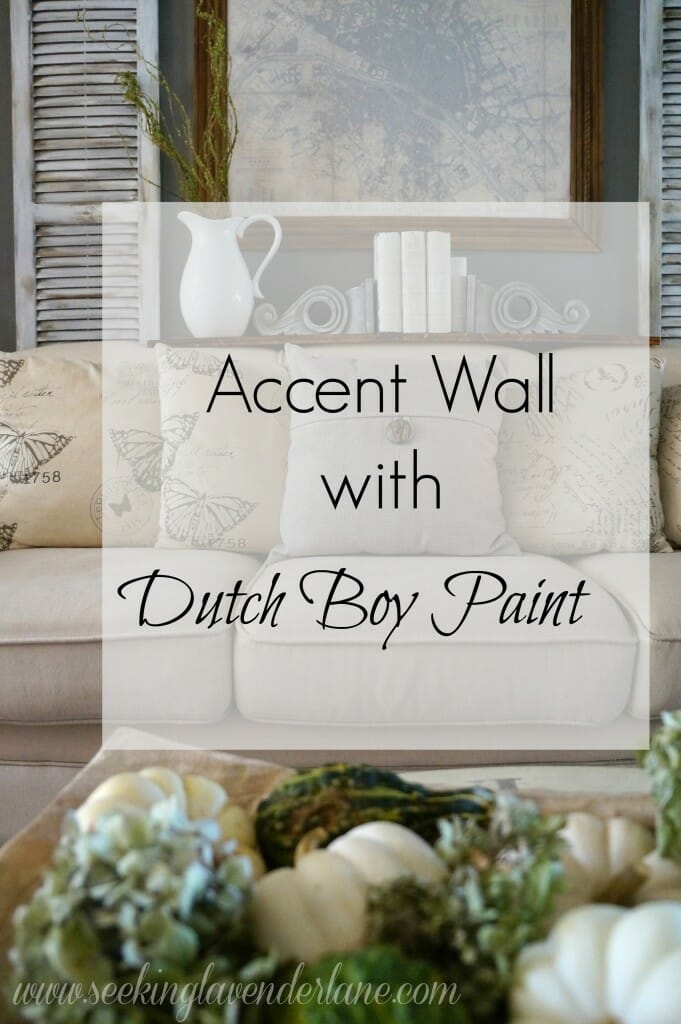 So if you are not familiar with what living room wall I am talking about, here is the before…with a sample of the darker color.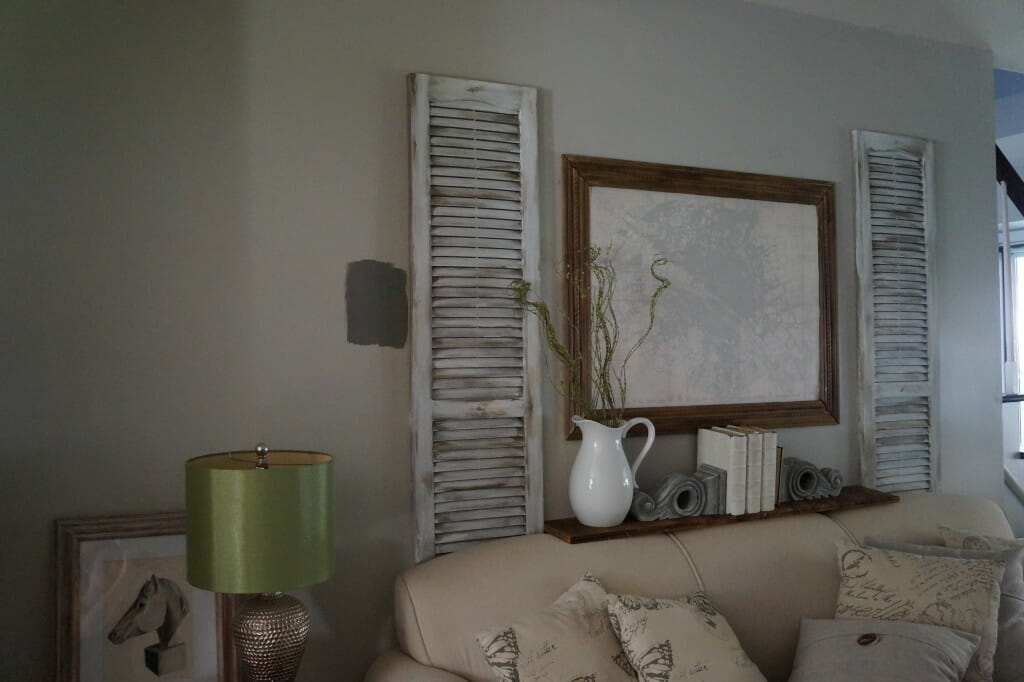 I love the way this wall has been coming together…and it just sort of hit me one day that with a great deep gray color this wall could really make an even better impact. The hard part is my house and this room can tend to be dark most hours of the day, so only adding a dark accent wall works best than painting the entire room dark. I truly love bright and airy spaces, so when choosing dark colors I like to add it in an accent way. Some other great ways to add dark accents to your home is by painting the inside of a bookcase , doors, or window trim.
So the color I chose was Sheet Metal by Dutch Boy. It's a nice deep gray without being too dark. It really works well with all the gray tones in the room and pulls in the gray on my accent pillows really nicely. I really think it was a great choice for this wall. I used two coats to apply and was happy with the product and the overall finish. I chose a flat finish which I usually prefer. Since this room is one of the more formal rooms in my house and least used, the flat finish worked perfectly. Since I love the color so much and have left over paint I'm looking forward to finding more projects to use this paint again. A great place to find Dutch Boy Paint is at your local Sears store.
Unfortunately, I have been having some camera issues so it was a little tough to capture these photos. I'm hoping I figure out what's going on with it since it has been a bit frustrating putting posts together since this problem. Even more so I lost my watermark since my dog had a little accident with my computer that involved my SD card . I apologize, sometimes us bloggers lose it here and there and it's about picking up the pieces and getting it all back together.
Anyhow, I still love how this room looks together, the wall just feels like exactly what I wanted for it.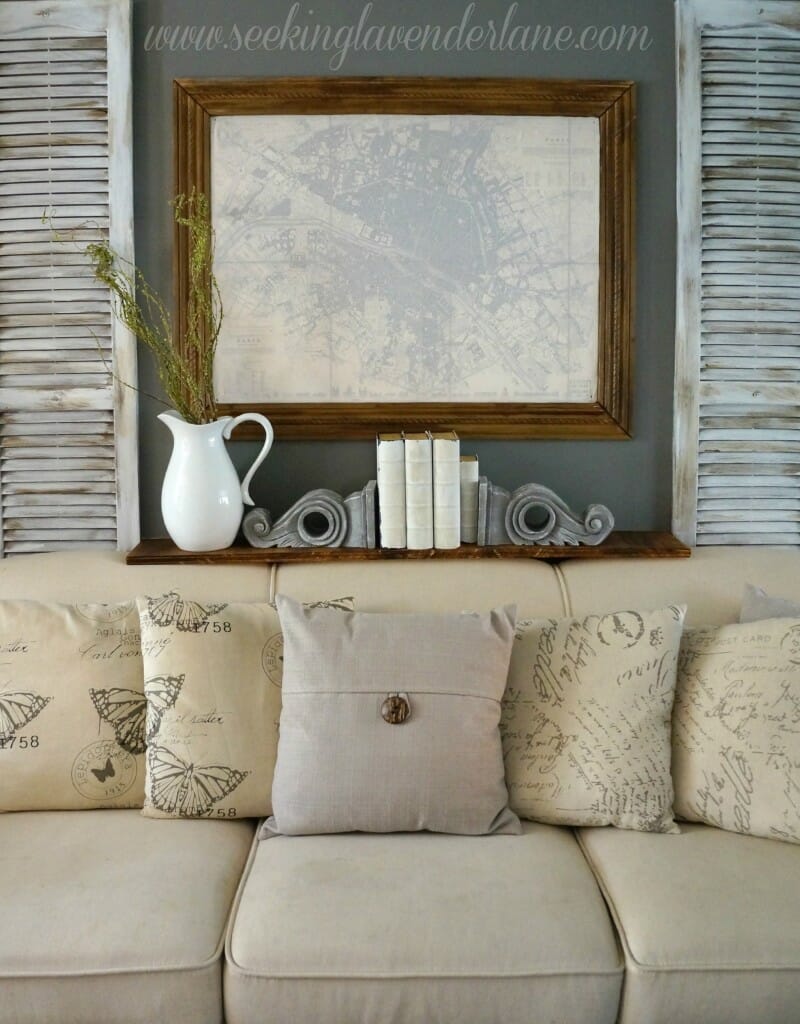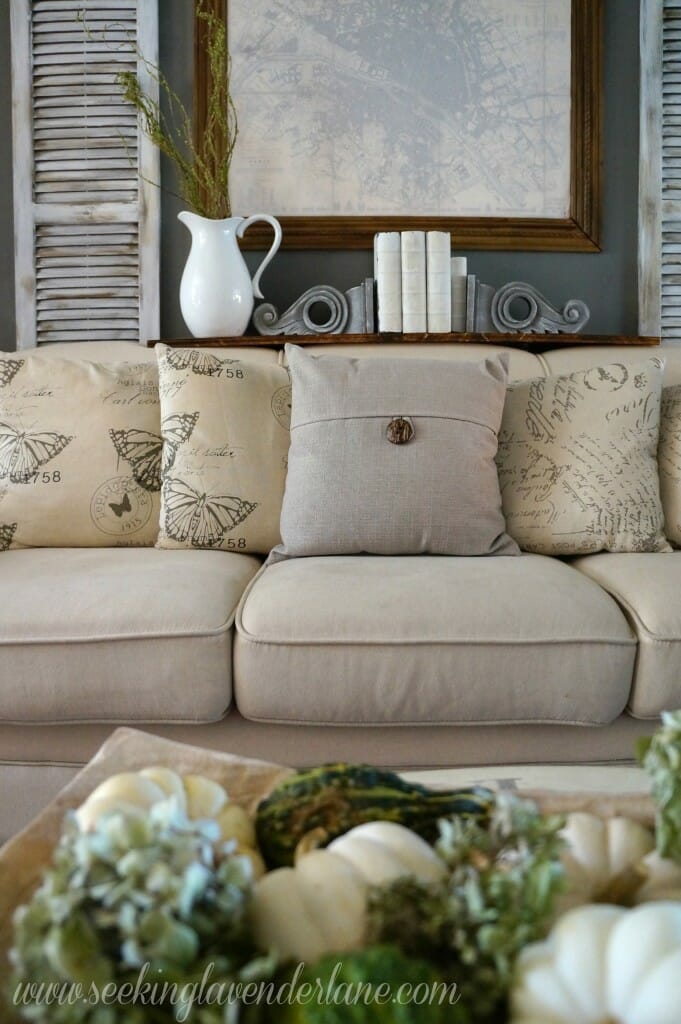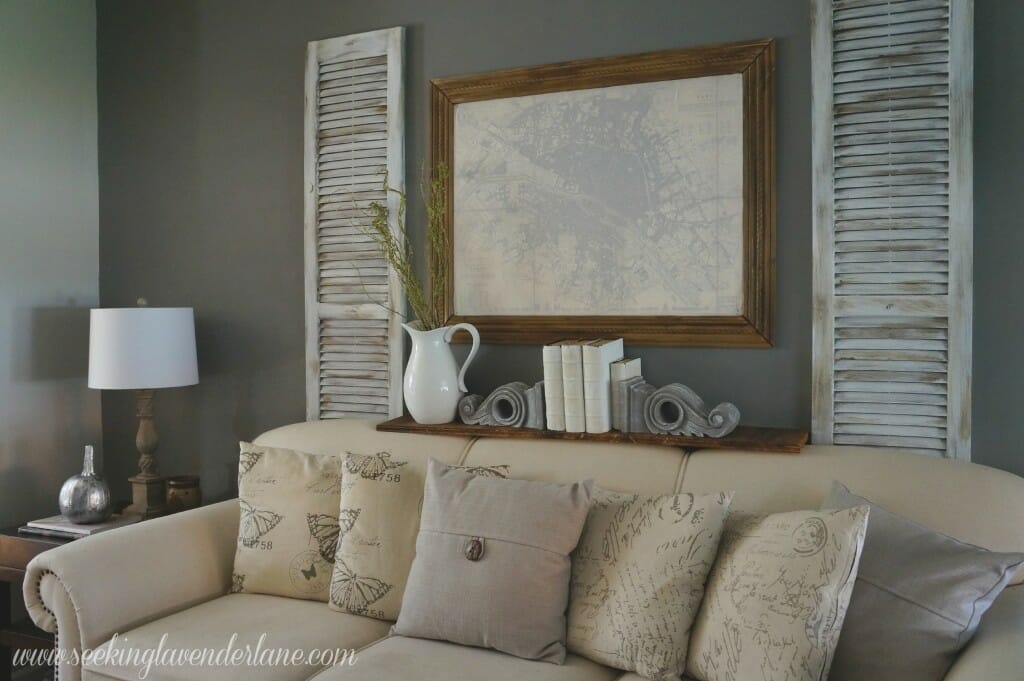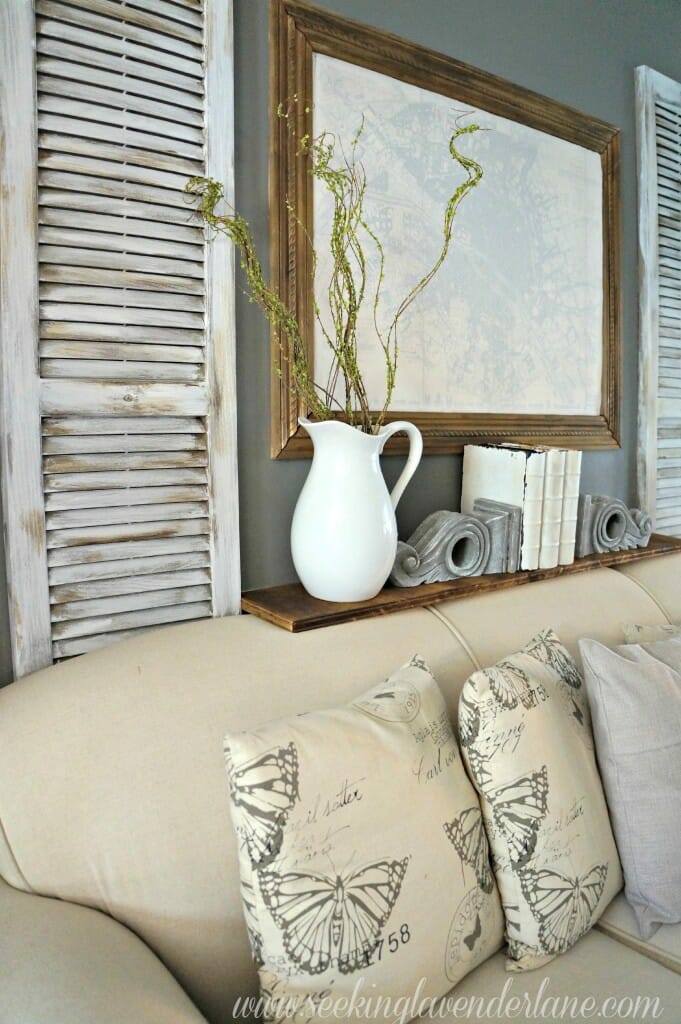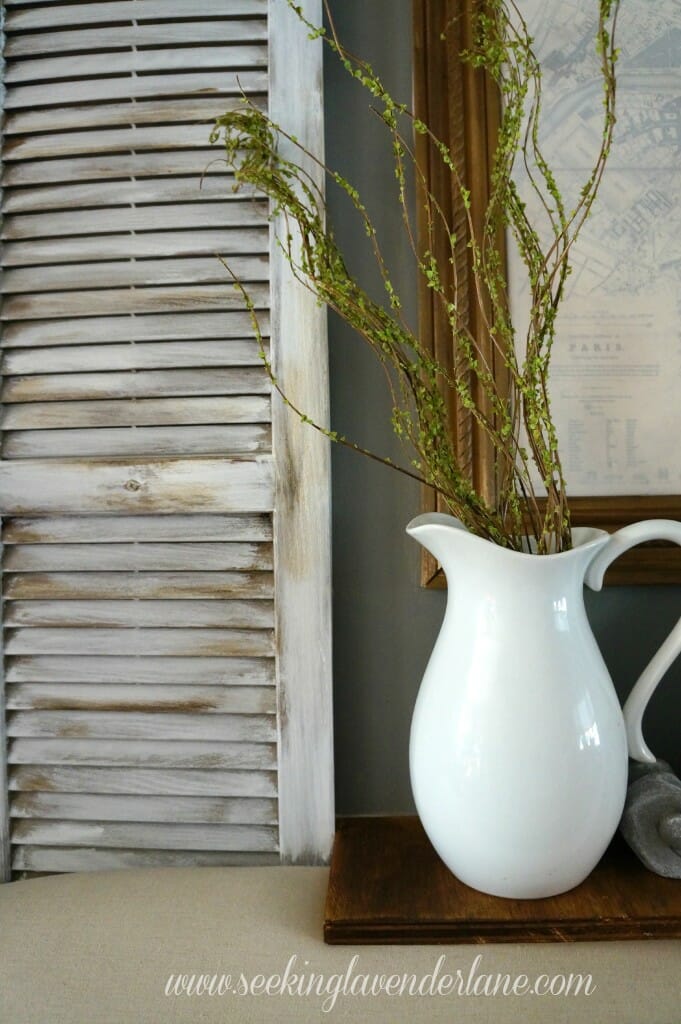 Are any of you dreaming of dark accent walls? It seriously adds such drama to a space.
Linking with: http://savvysouthernstyle.net
PLEASE STAY A WHILE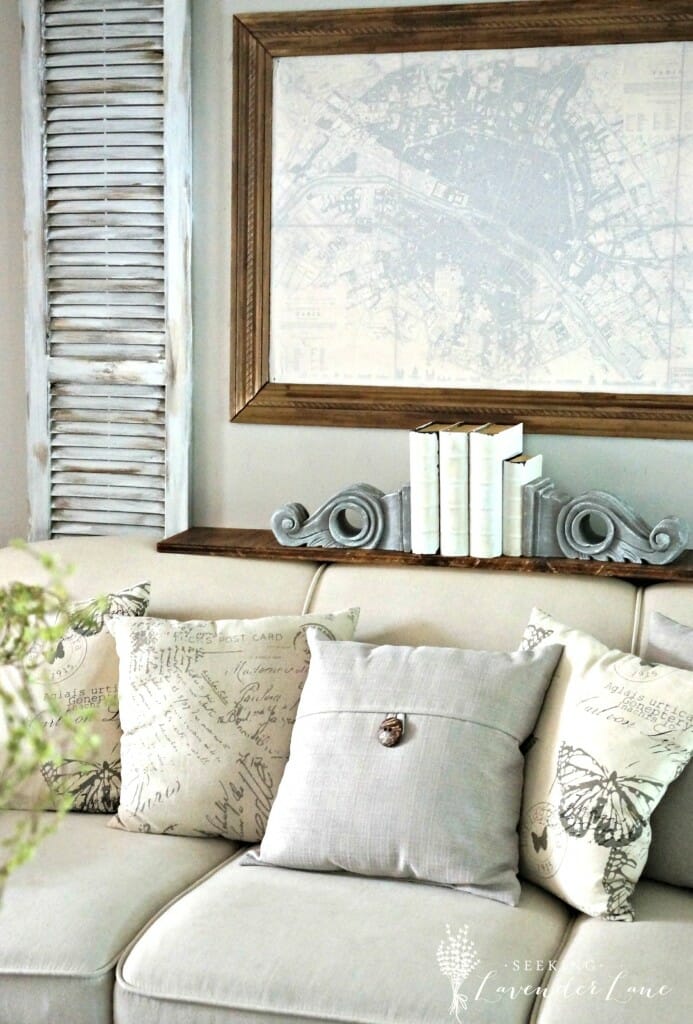 French Rustic Decor in Living Room