Okay All, I have a confession to make I love keeping my topiary's and greenery around even in the Fall. I just feel it doesn't flow well though with all the warm colors and Fall decor, so I've struggled with this the past few fall seasons. So this year I especially wanted to keep my green wreath I purchased for above the sink. I've just learned to really love it there and I couldn't bare to think of adding a leaf or straw wreath…I just loved the way the green popped against the subway tile. So, I needed to find a way to transition my Summer wreath for Fall.
So I was really thinking of just leaving it and working with it. Maybe eliminating some of the green in other areas of my home but keeping this one wreath at least until Christmas. So then browsing through Hobby Lobby's aisle the other day I had a genius and simple idea on how to change my Summer wreath to have Fall style.
So here's the wreath to begin with…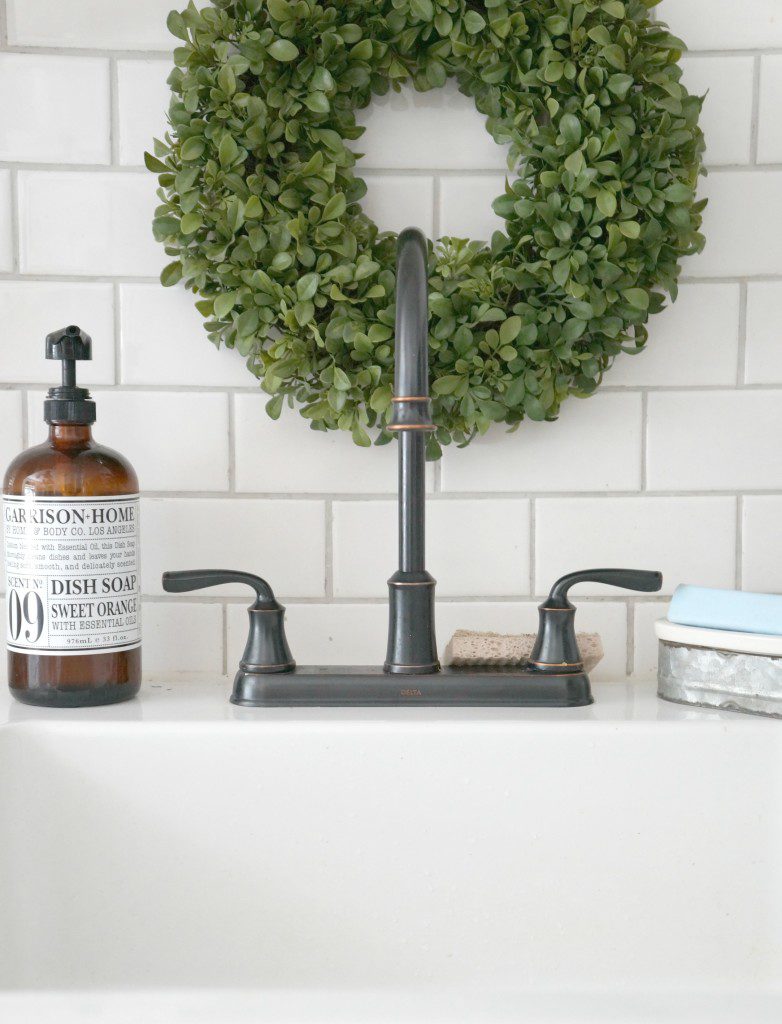 Can you agree with me that this is a hard  piece to part with? I mean it truly brings life to the kitchen.
Well here's how my Summer Wreath Turned Fall…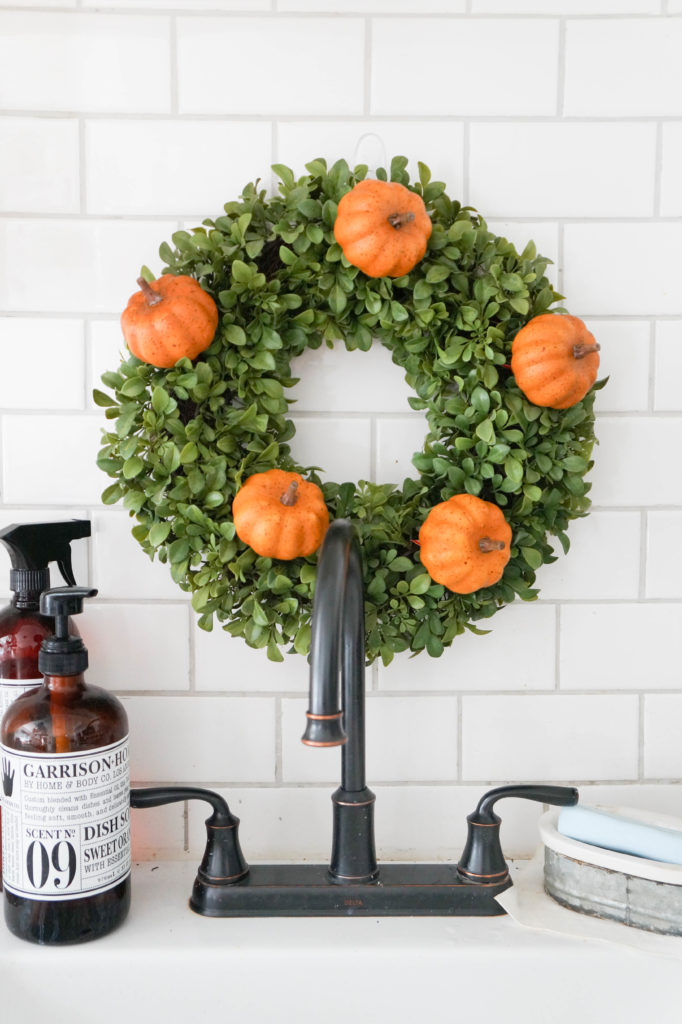 Just some pumpkins on picks I found in the Fall aisle. So my original thought was to paint the pumpkins white to go with more of my neutral pallet,but I'm kind of loving the orange and green combo. Don't you agree? I also feel if I do them white you may not be able to tell that these are pumpkins. Her'es the best part…instead of  spending $30+ on a new wreath or buying supplies to make a new one this only cost me $5-$7 for these pumpkins I think they were 40% off so it was a steal!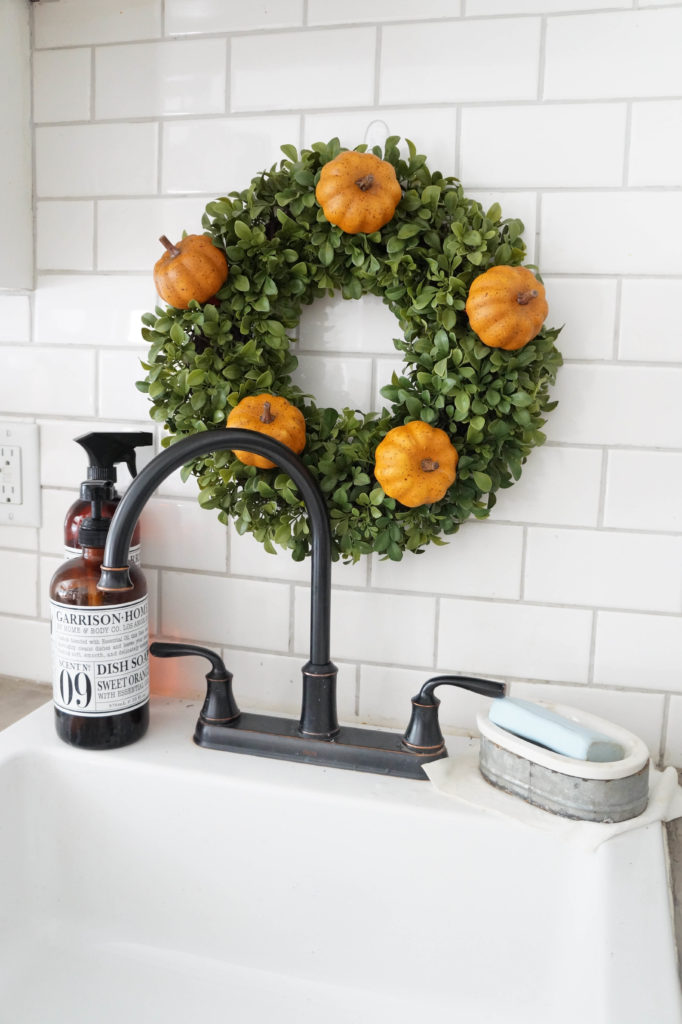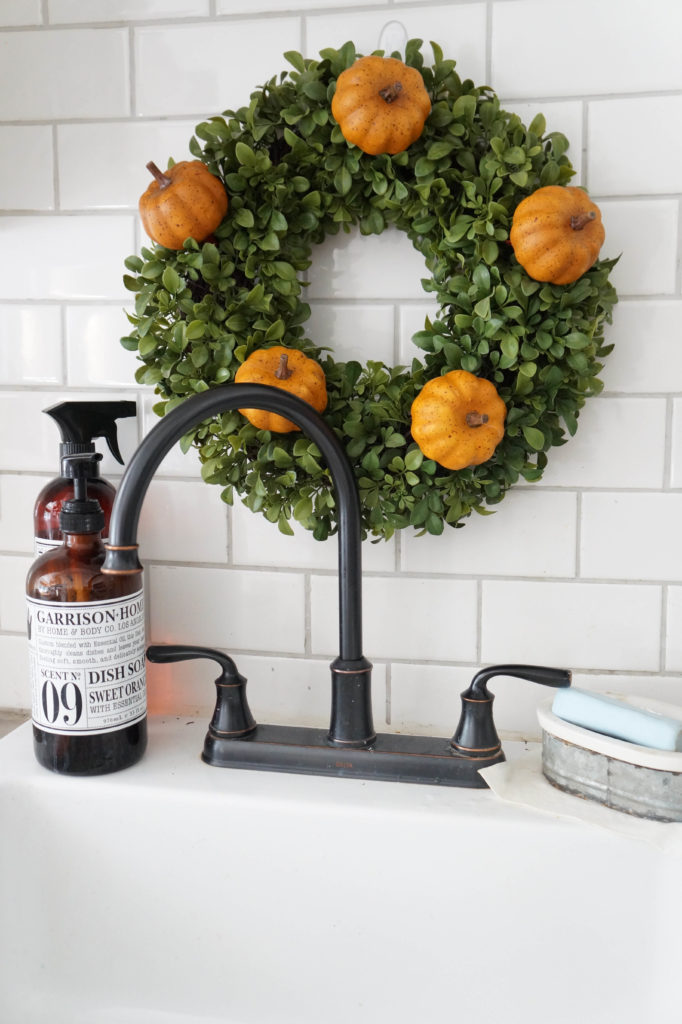 Easy peasy! See not every DIY has to have a million steps.
Get your fall decor started just by adding some simple pumpkins to your Summer wreaths.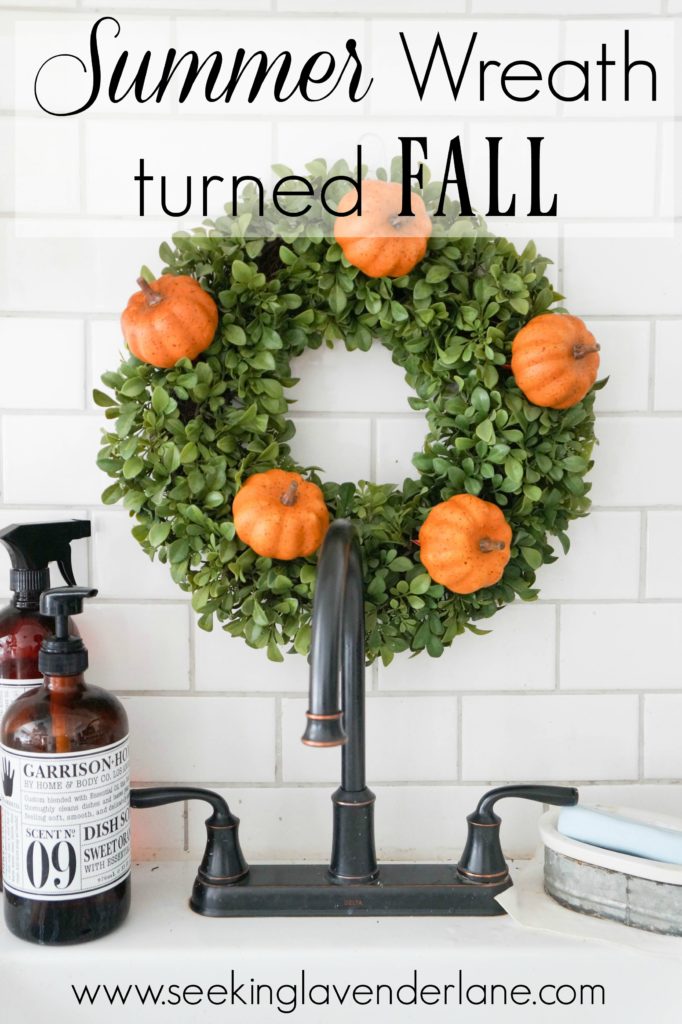 PLEASE STAY A WHILE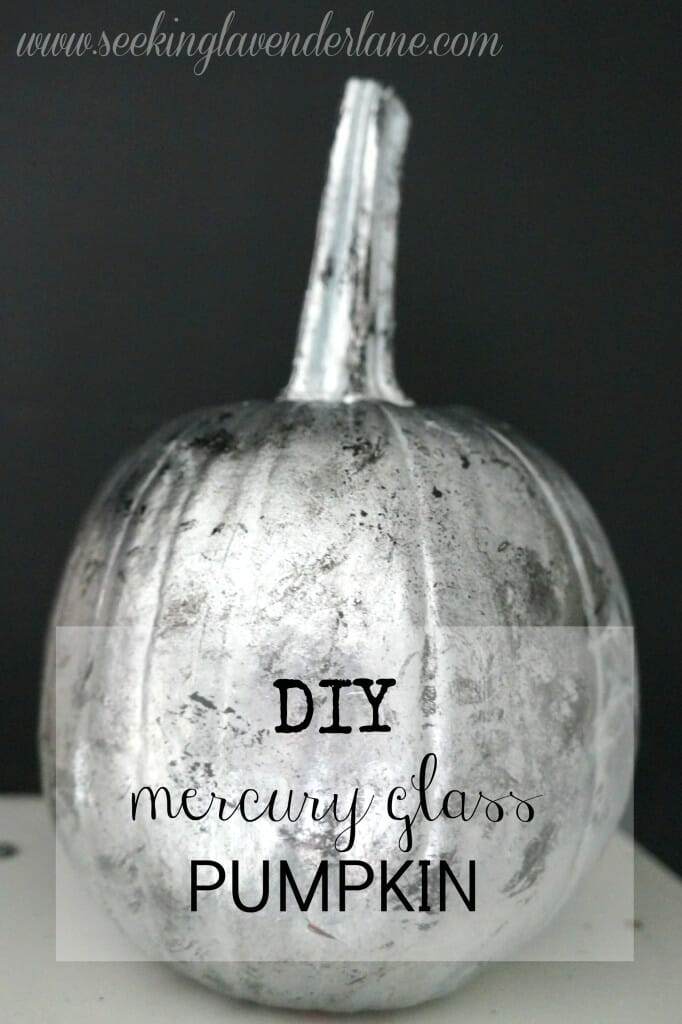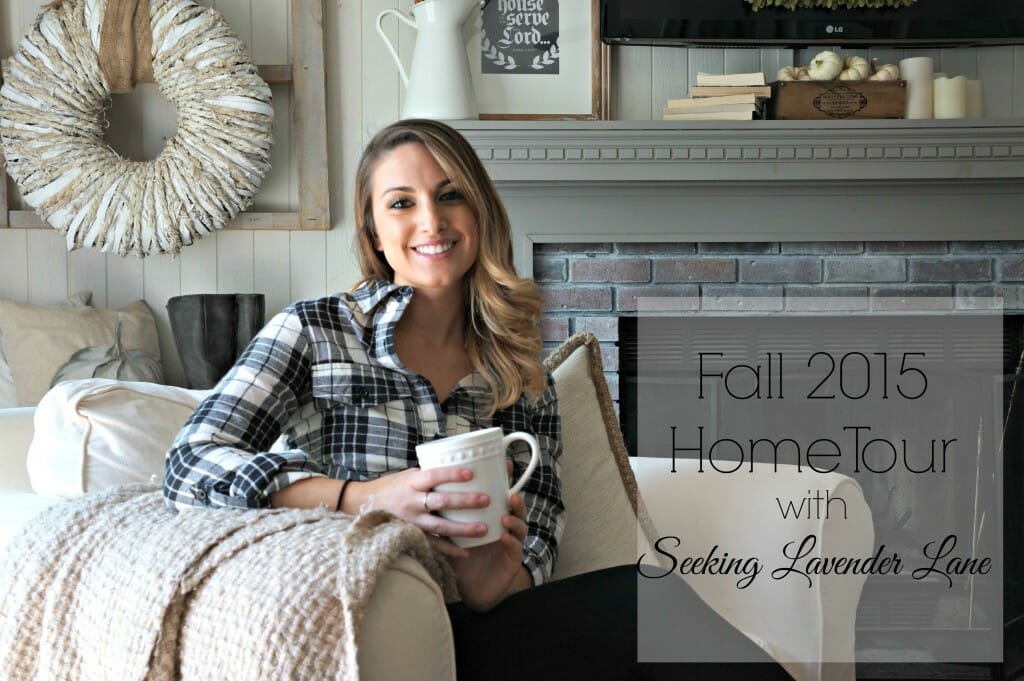 (Visited 292 times, 1 visits today)