Neutral Fall Home Tour
Fall is in the air and scattered all around my home! Touches of white pumpkins, and plaid throws, mixed in with some bold deep orange mums for my dining space. You can't smell it, but the scentsy burner is on with smells of autumn filling the air.  So I am glad you are here and I hope you grab yourself a cup of coffee as you browse some of my Fall home tour and stop by all my friends doorways as well, for some beautiful inspiration there. Be sure to see their links after the tour!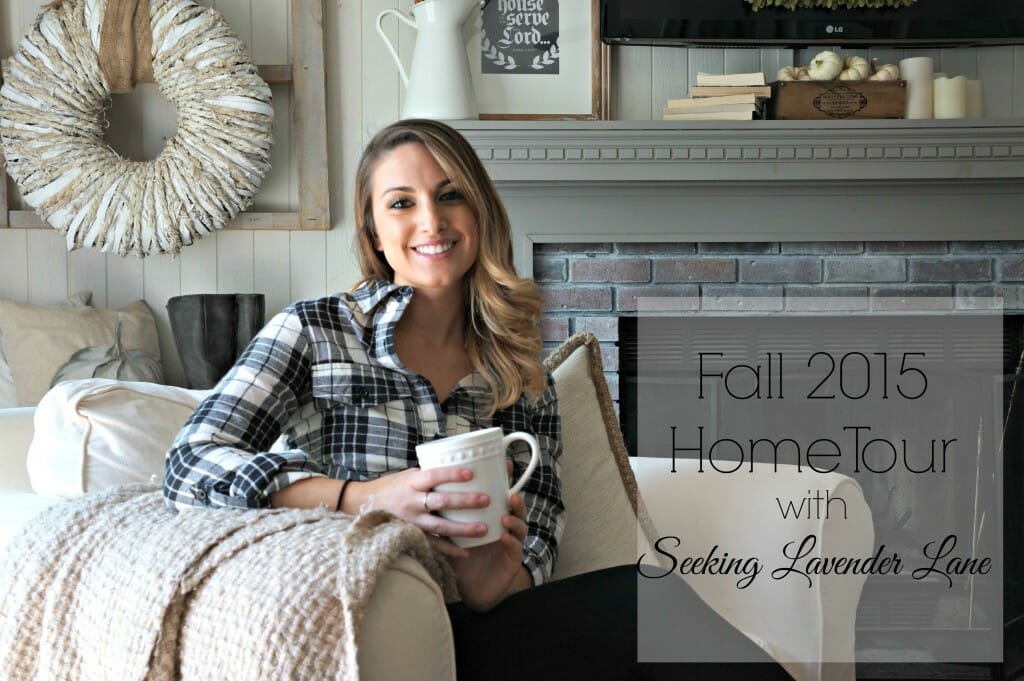 I am so glad you are here, this tour I will be sharing my Dining room space, Kitchen, and one of my styled Mantels in my Family Room. I have more to come including my second version of my mantel here tomorrow. I will be having a second home tour with some of my fellow Farmhouse decor ladies, so don't forget to stop by again!
First stop the kitchen where I added some FALL touches to my Chalkboard Wall. I wanted to keep it simple here so I added these mason jars that I shared the tutorial a few weeks back. The green apples just pop very well with the black wall in the background and I kept the green wreath since I love green all year long. You will see very little traditional "fall colors" on this tour except for a bit of orange in the dining room. I love my neutrals mixed with pops of greens so I kept true to my design for the new season.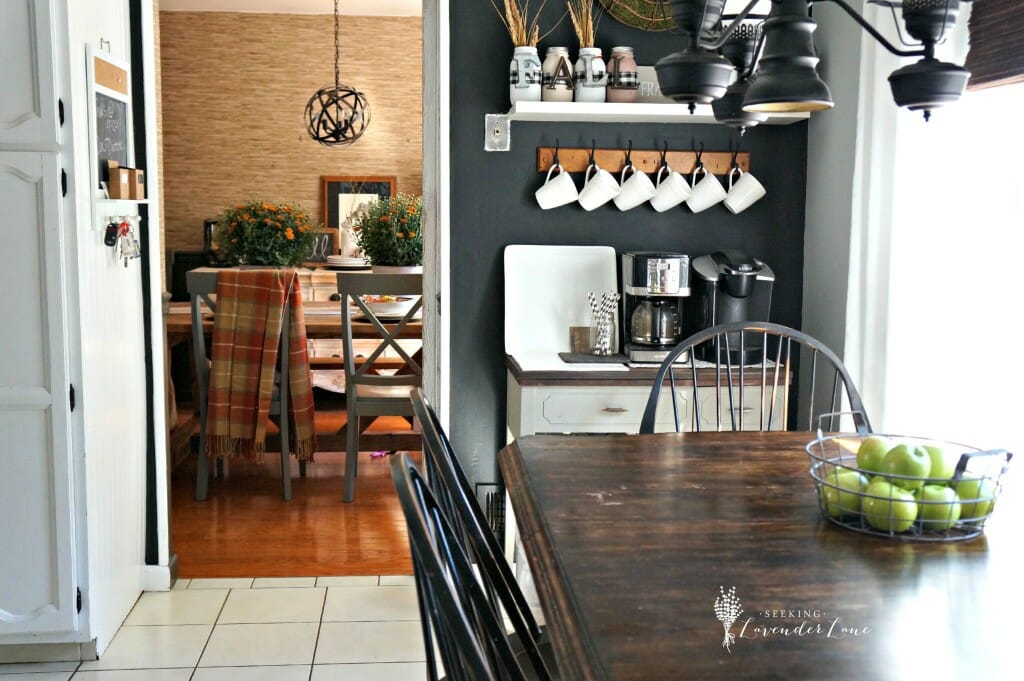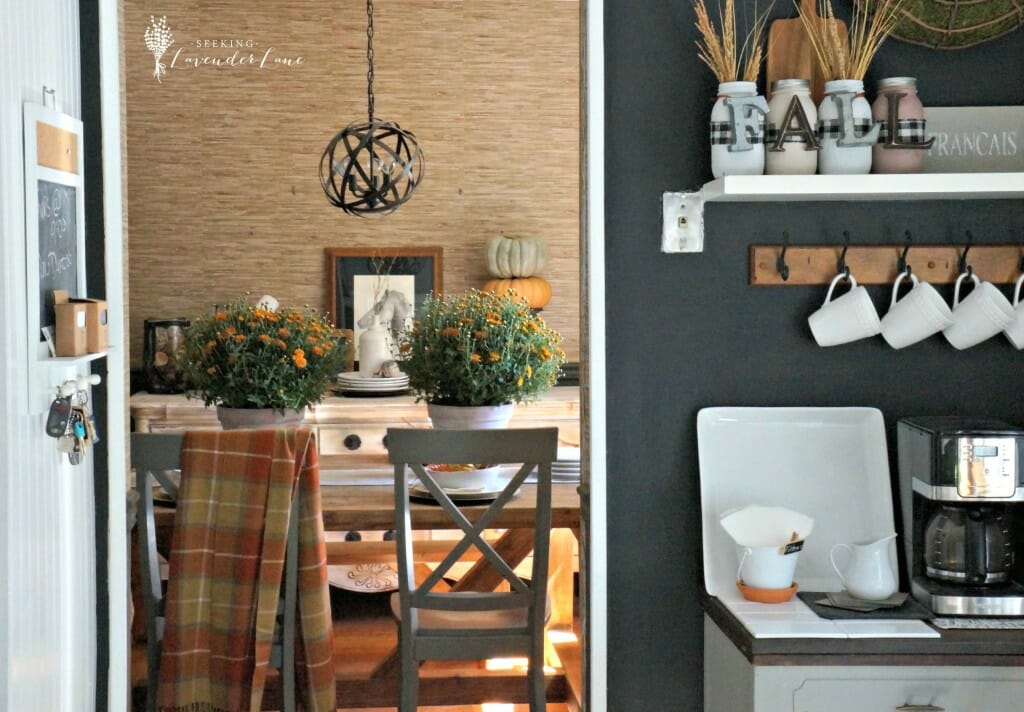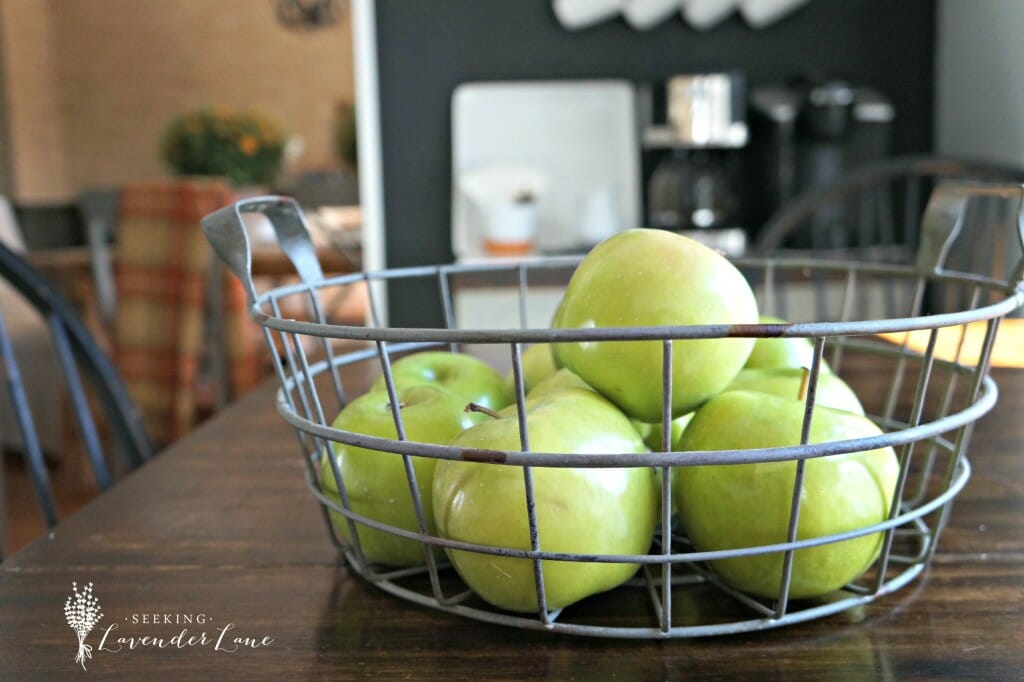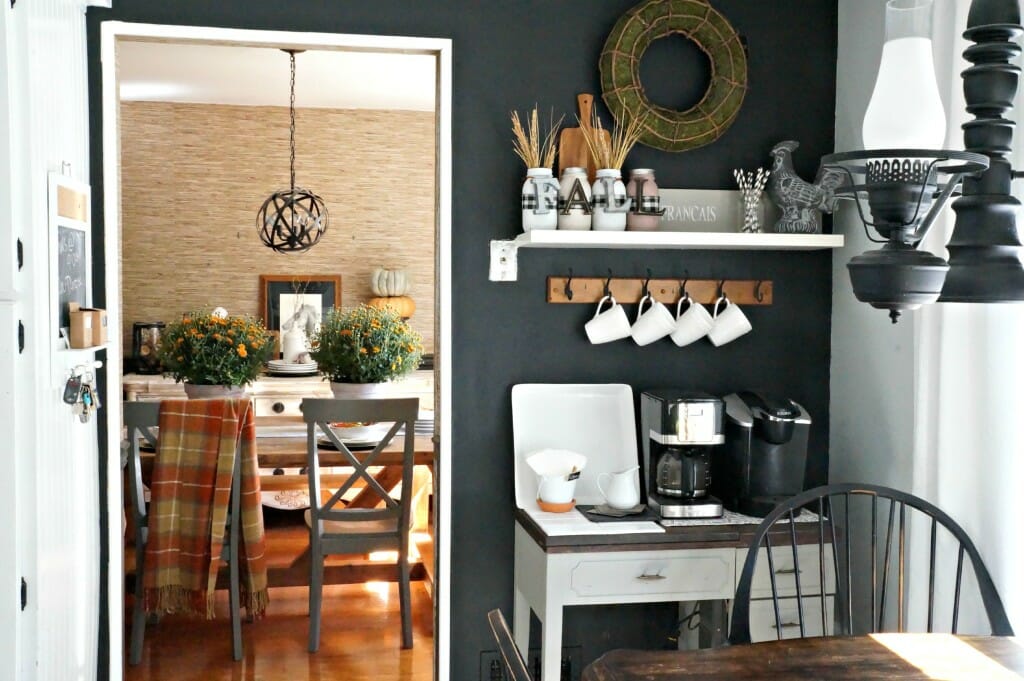 Well…you already got a sneak peek of the dining room here…so let's go take a better look.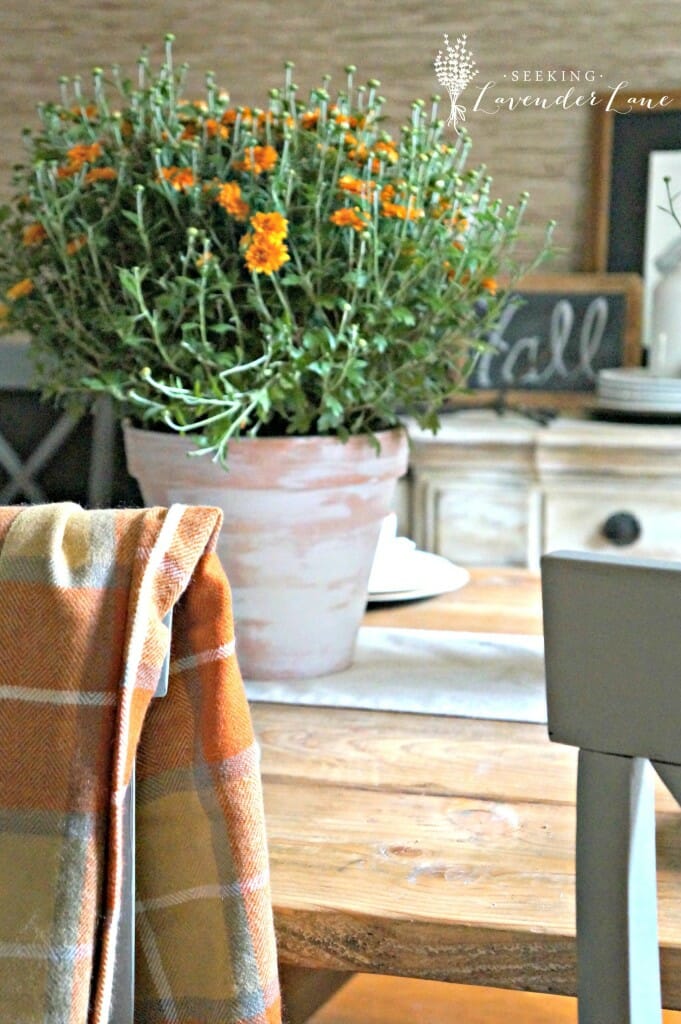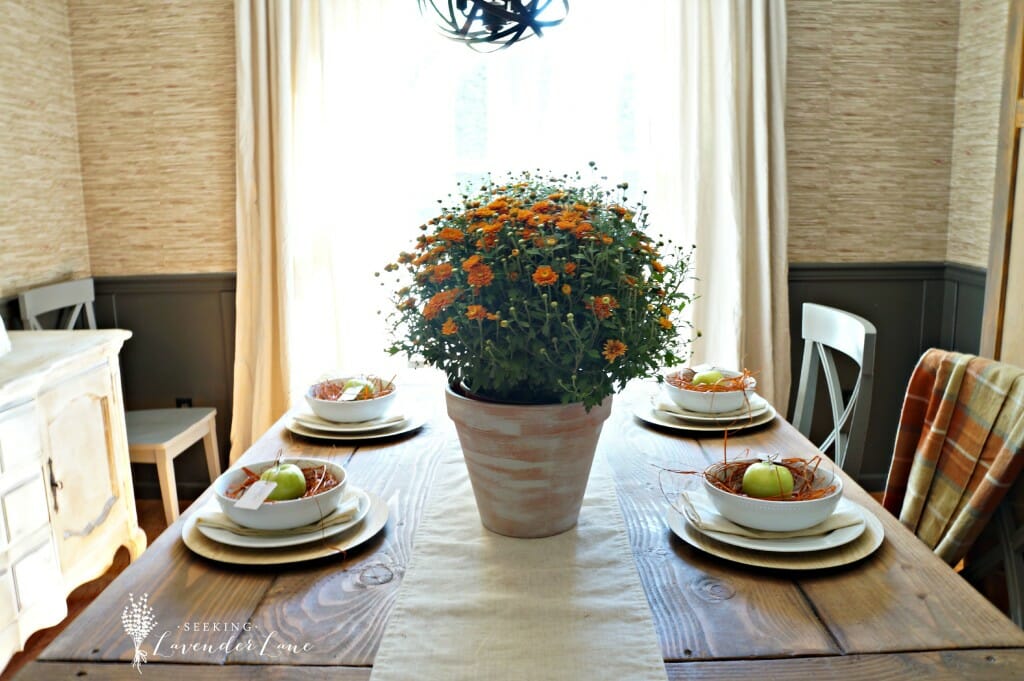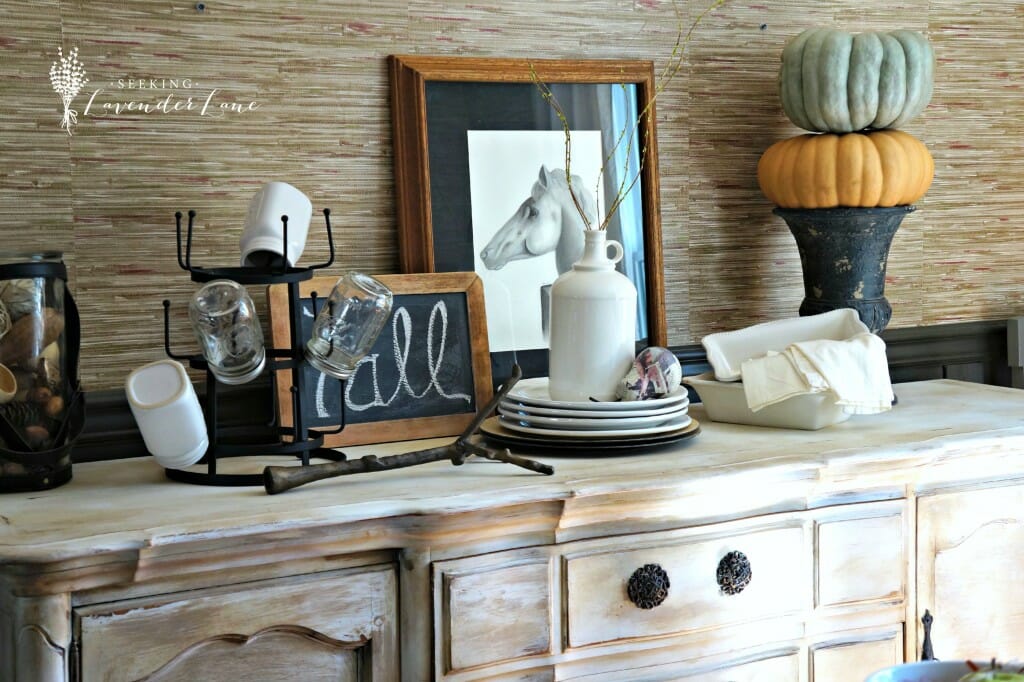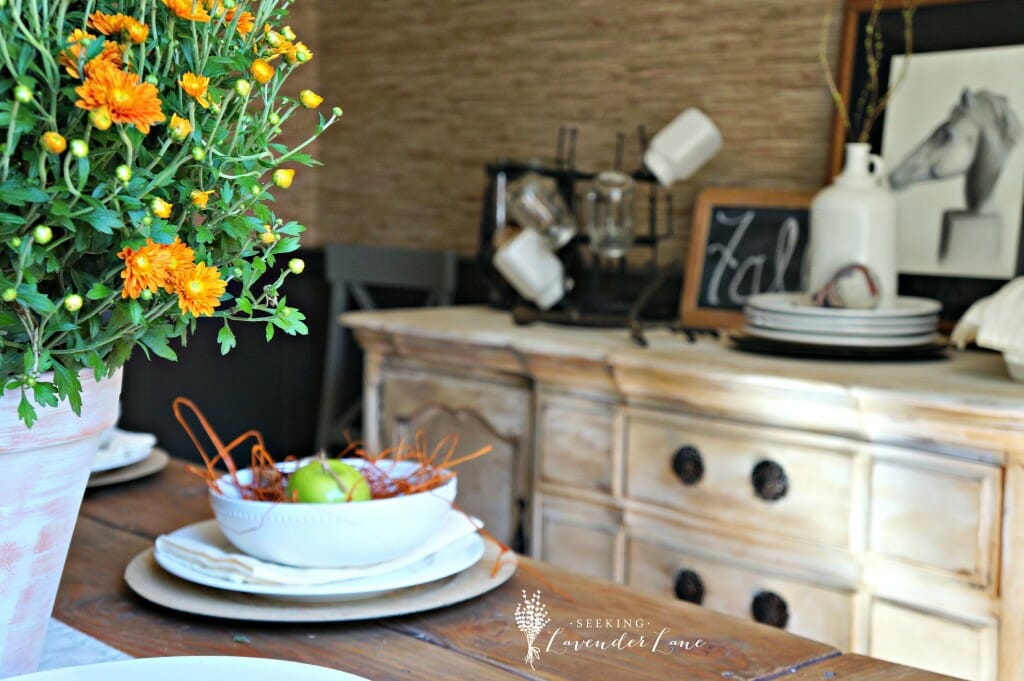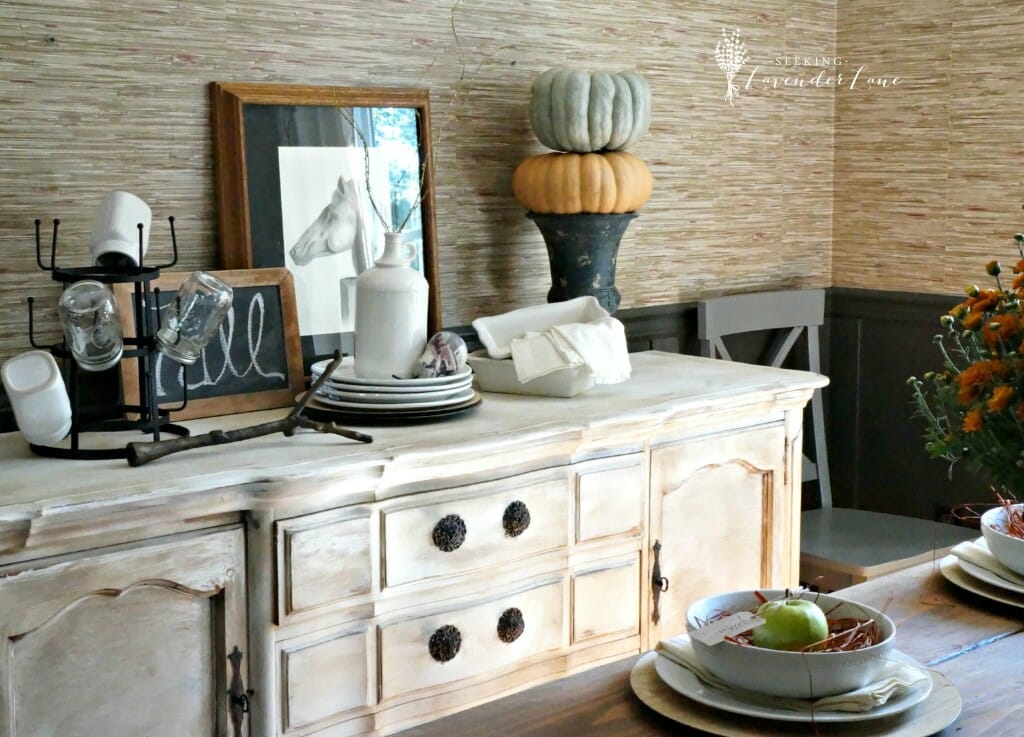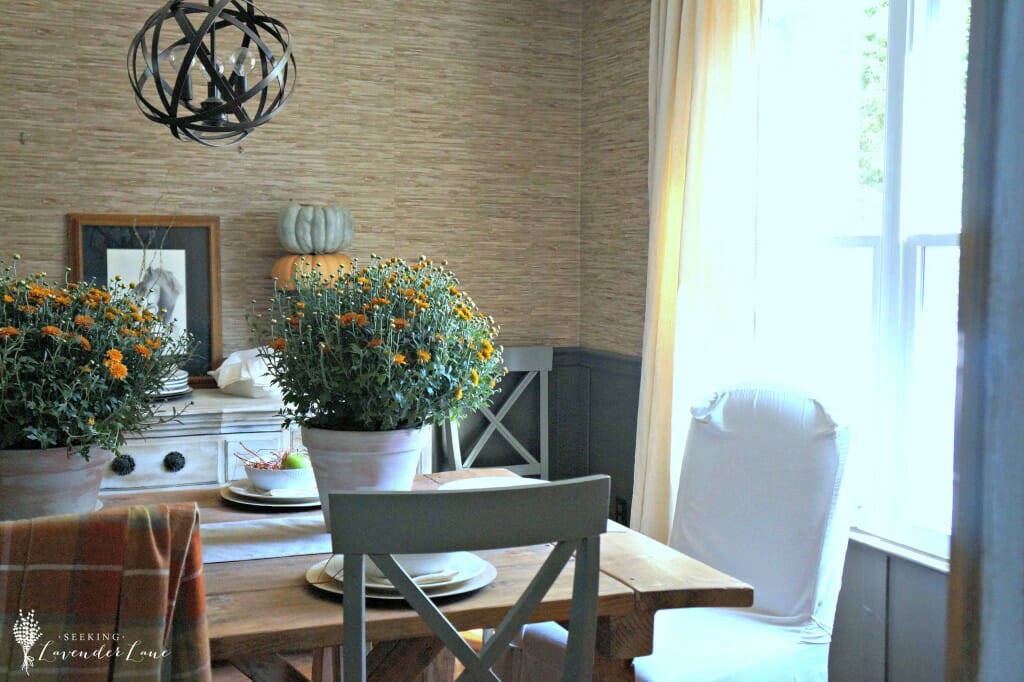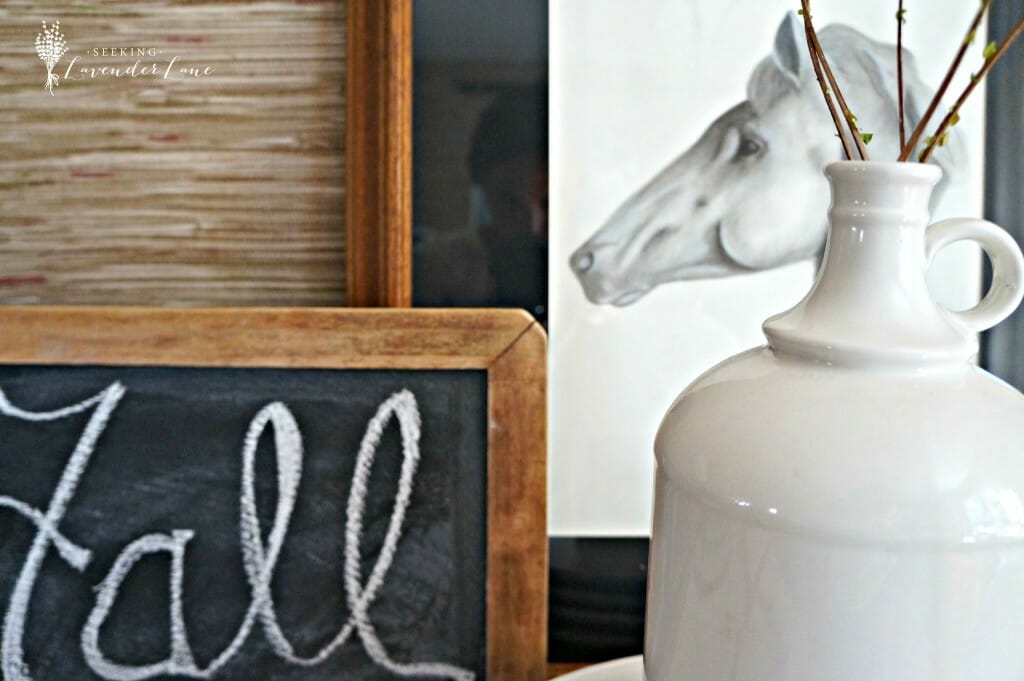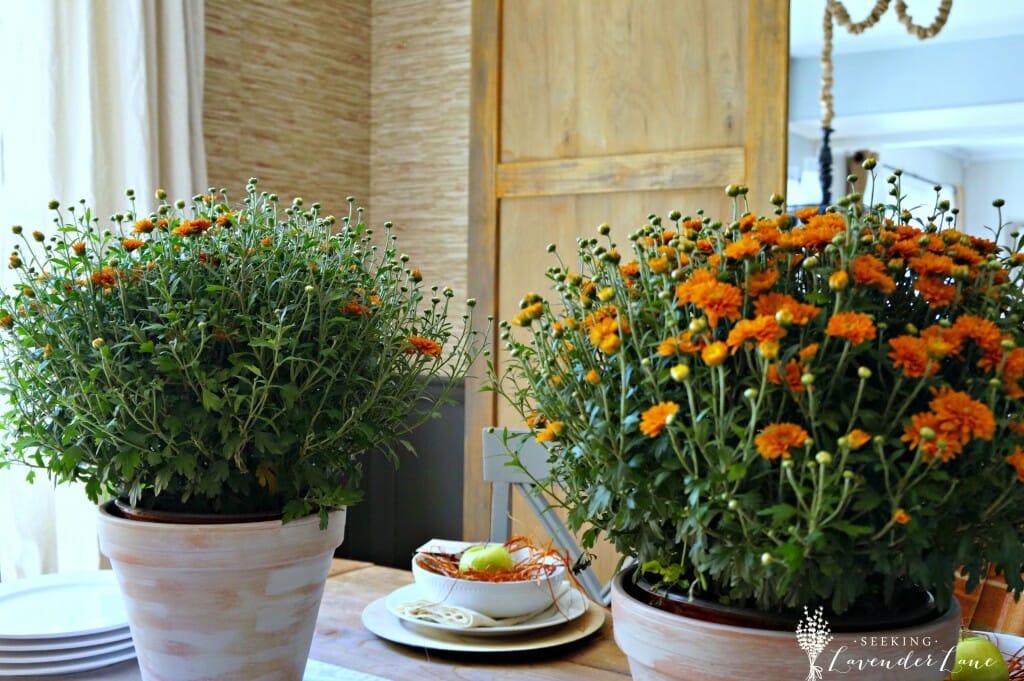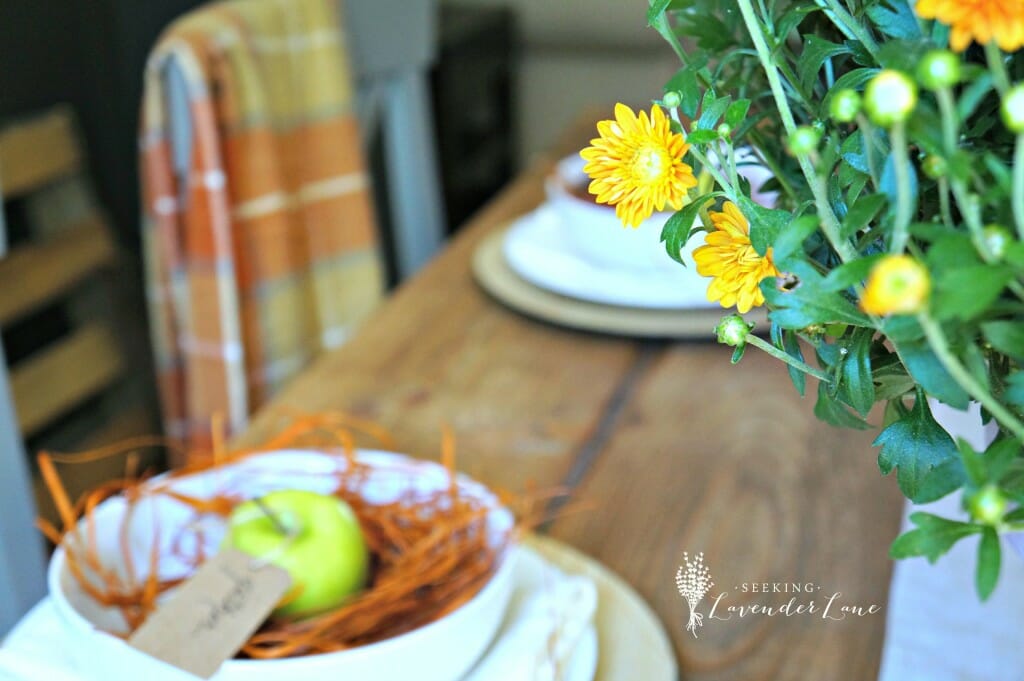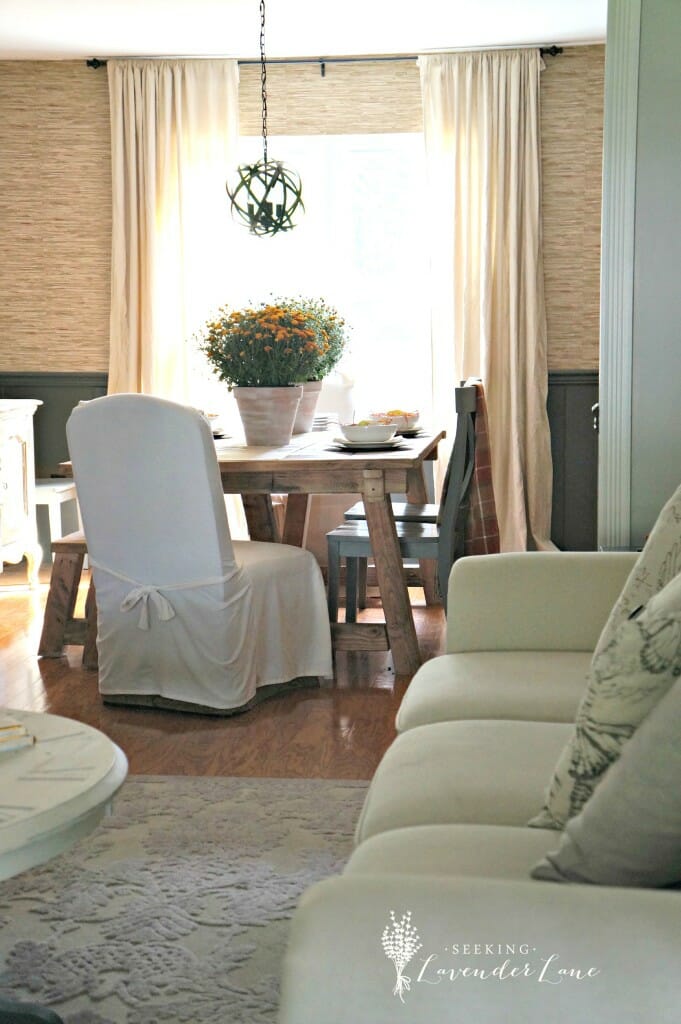 Now my dining room is a work in progress…hoping I can have it finished before the Holidays, but having it decorated for the season helped keep this room filled and cozy. I recently painted the buffet which makes a HUGE difference in this room.
Onto  one of my versions of the mantel, be sure to stop by tomorrow to see more of this room including the second version of my fall styled mantel.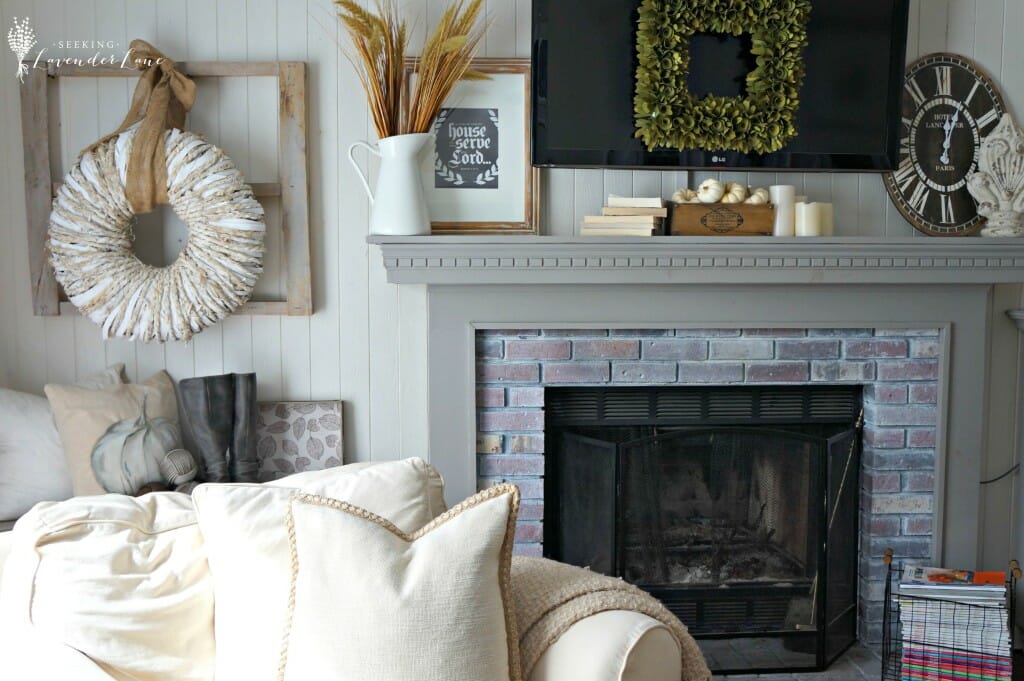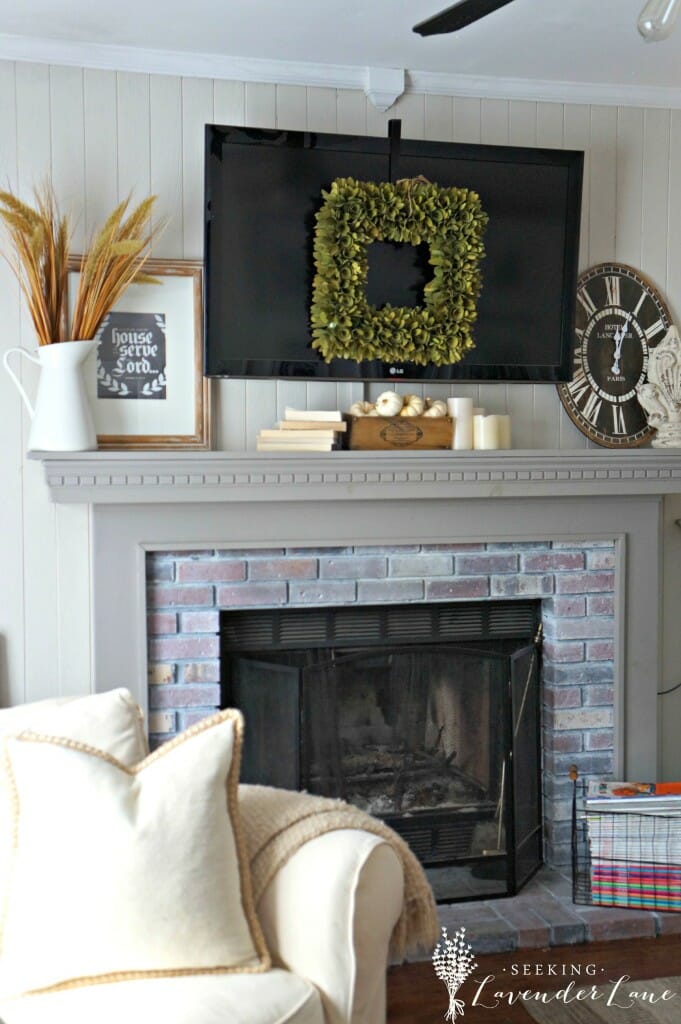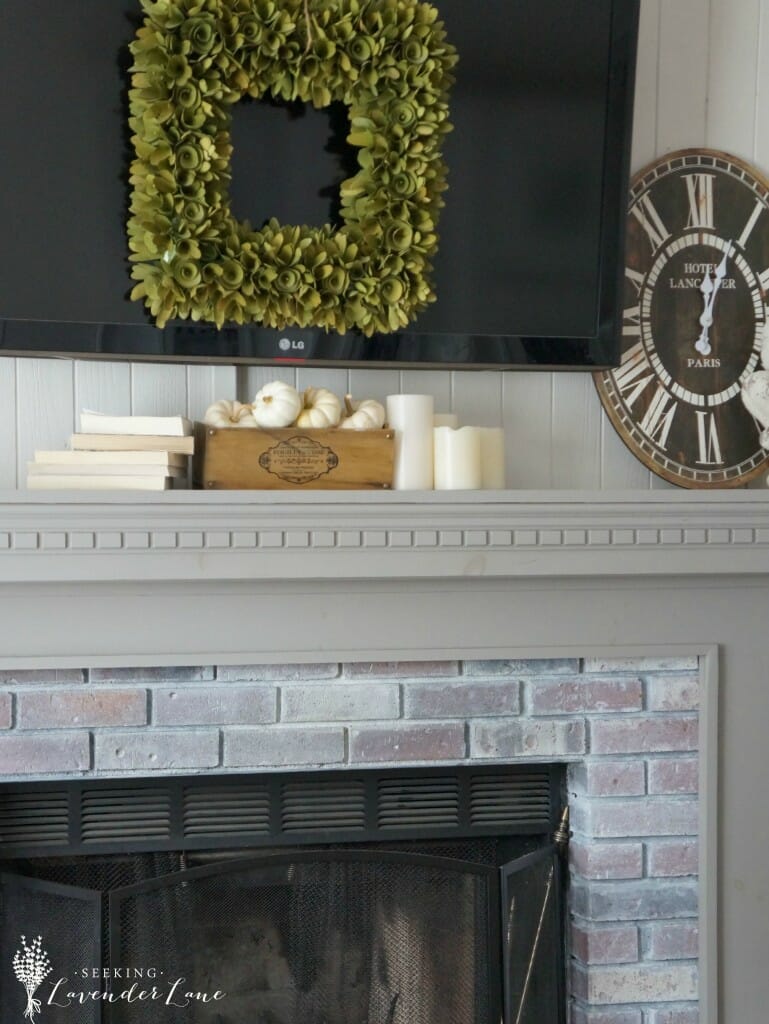 and then please go check out all these other lovely ladies as they share their Designed for Fall Home Tour!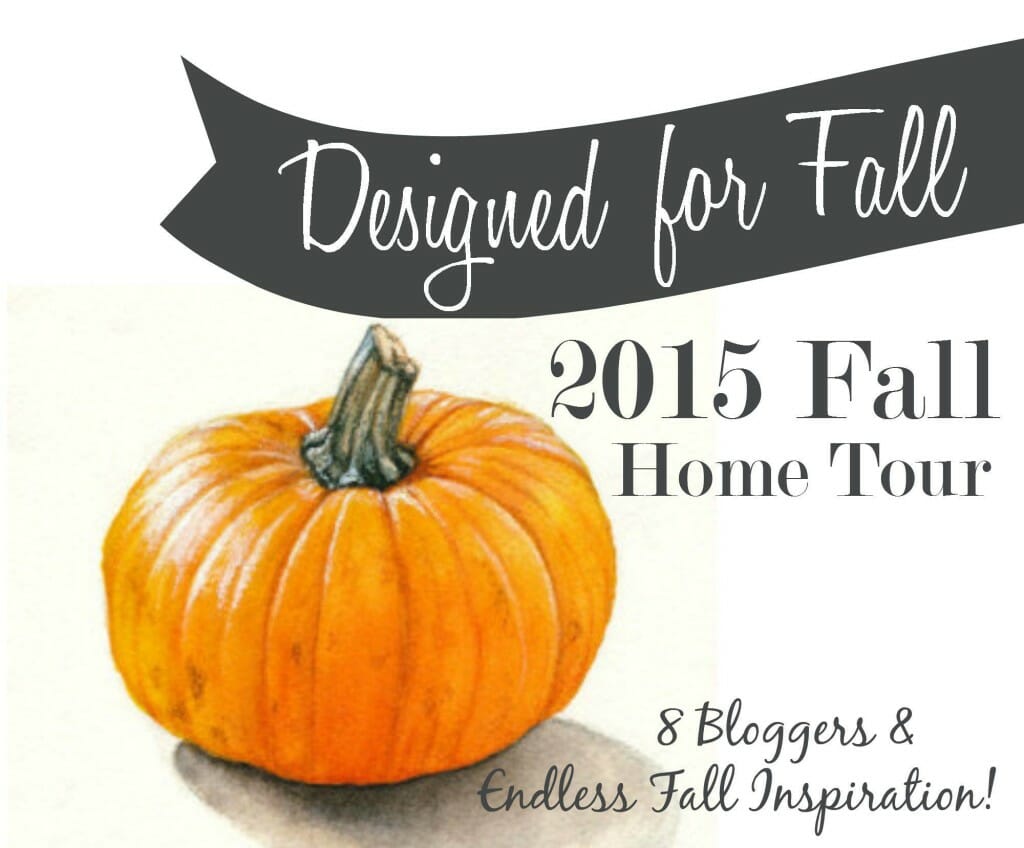 PLEASE STAY A WHILE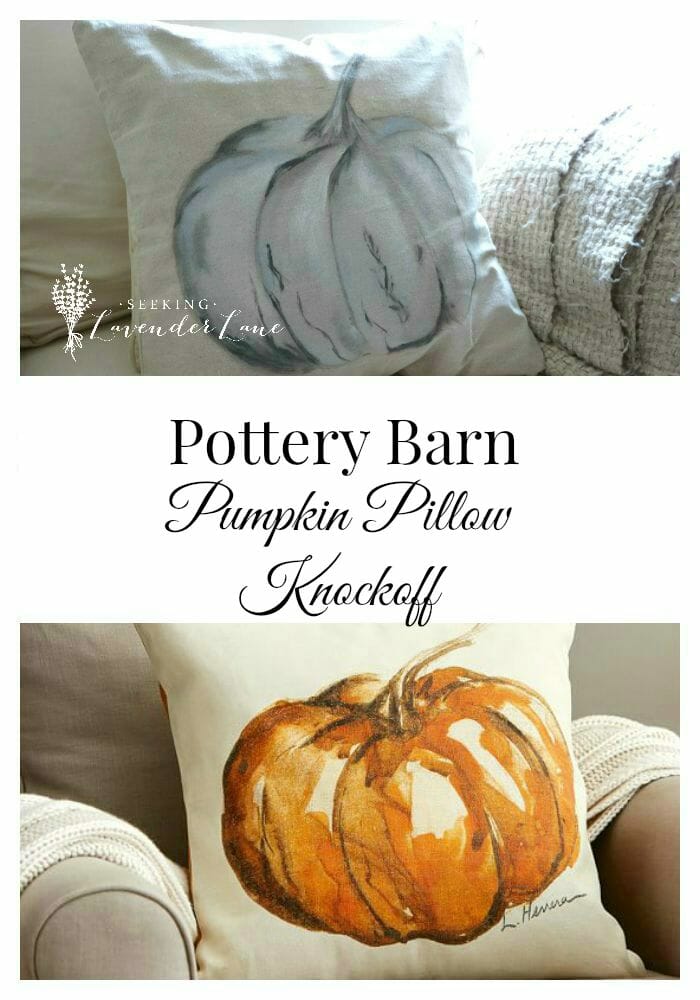 Linking With: www.astrollthrulife.net
(Visited 1,443 times, 1 visits today)