Welcome to The Farmhouse Fall Home Tour! I am so thrilled to be part of this tour with such talented ladies that all share the same Farmhouse love as I.  Anderson and Grant  and Little Glass Jar will be sharing their tour with me today and the other ladies will be sharing throughout the week. Be sure to see the links at the bottom of the page to see  who's sharing their tours this week.

Now if you stopped over at my blog yesterday, I was sharing my dining room, kitchen, and my first fall mantel. So check that out to get more inspiration. I will be sharing here my Family room, living room, and bits and pieces of the dining room, and kitchen.
So come on in!
Towards the back of my house is my very small family room. We love this room because it gets the most light during the day and is the coziest spot in the cooler months. The fireplace just makes for a great focal point here and with cozy khaki and natural slip covered couch and chair it is a spot that is welcoming and relaxed. I feel like it is my one room in my home that has that true cottage feel. You can read more here on the changes we made to this room and see the 1980's flashback of the before photo.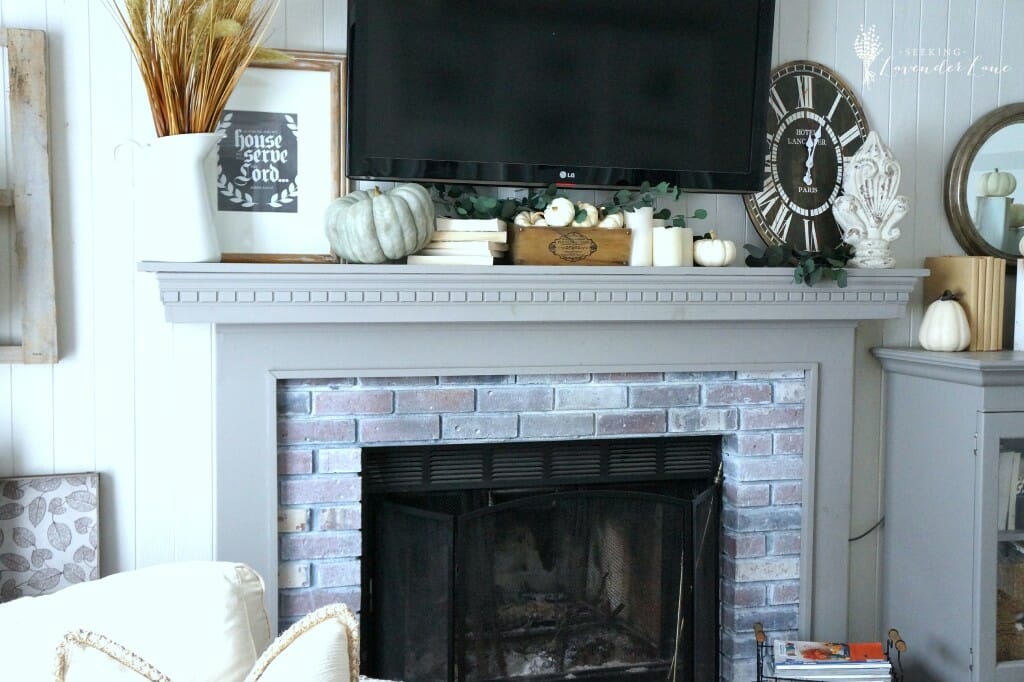 I just love the combination of the neutral pumpkins with the gray mantel and the white washed brick. Oh and of course the LG tv that always has to be the sore thumb in the photo. My last Fall tour I found a way to "disguise" my TV for the photos.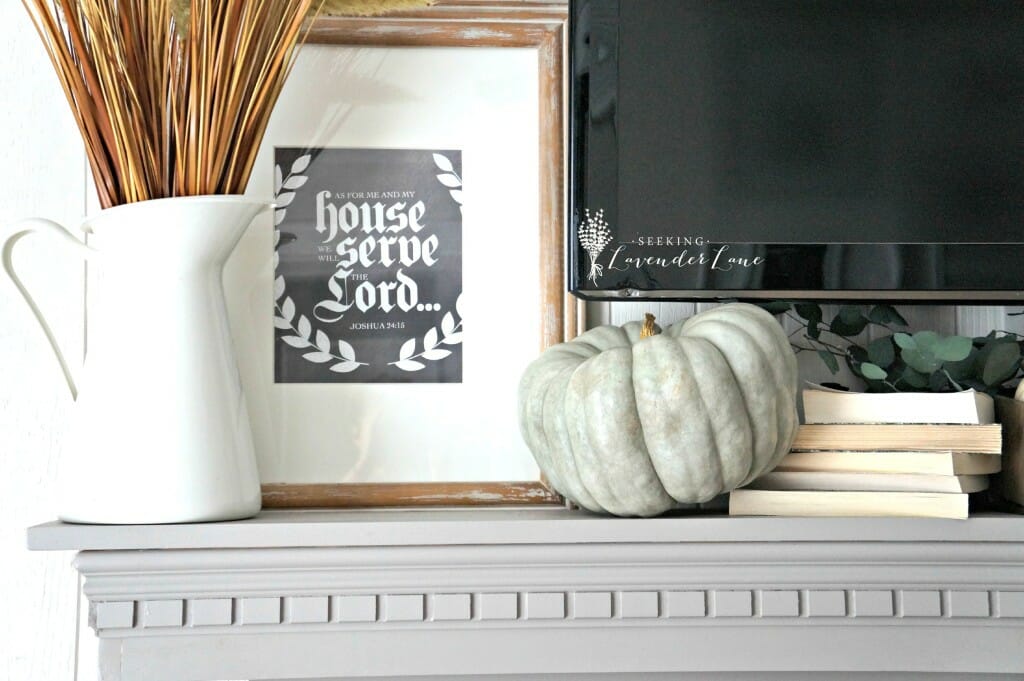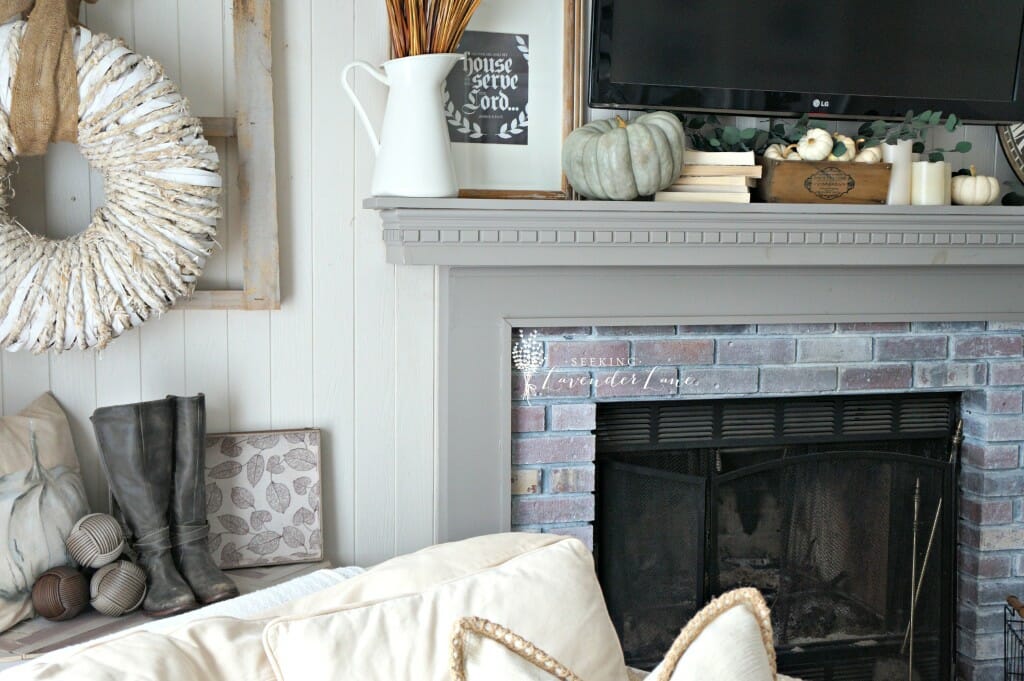 Next I wanted to add something different to my side cabinet. I really don't change this piece up too much and try to keep it simple since the mantel usually has more accessories. I think the two pieces can tend to compete with each other a bit. Well, I guess I went a little more than I am use to on here…but I am pretty pleased with how it looks. I really wanted to stack my white pumpkins, so I cut a 4×4 and painted the wood and used a little dark wax to create these pieces. I think it adds the perfect farmhouse fall look.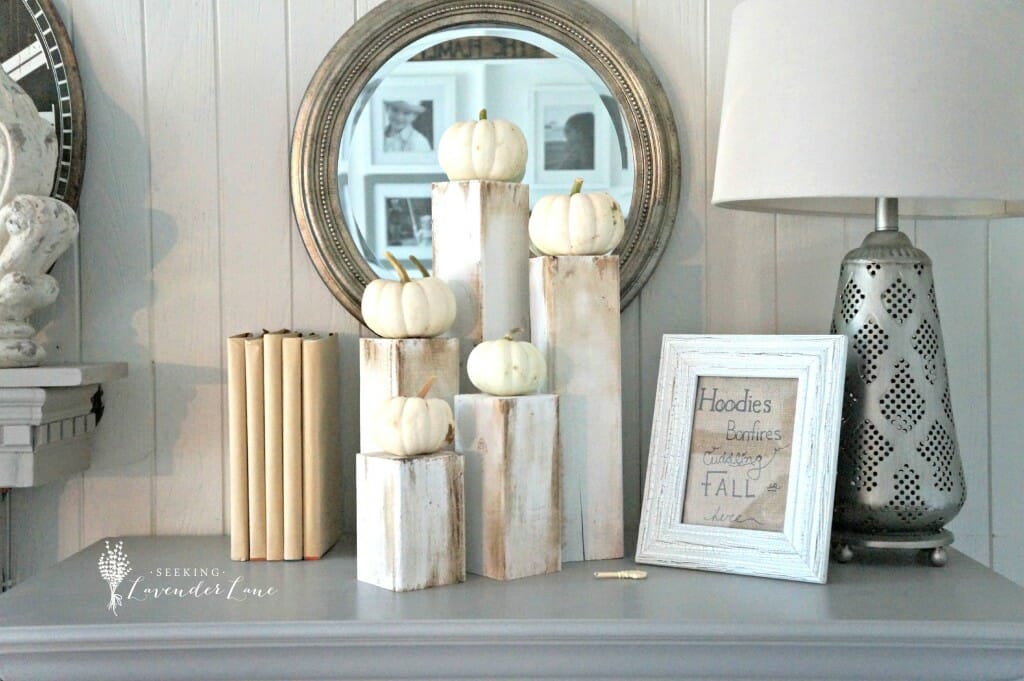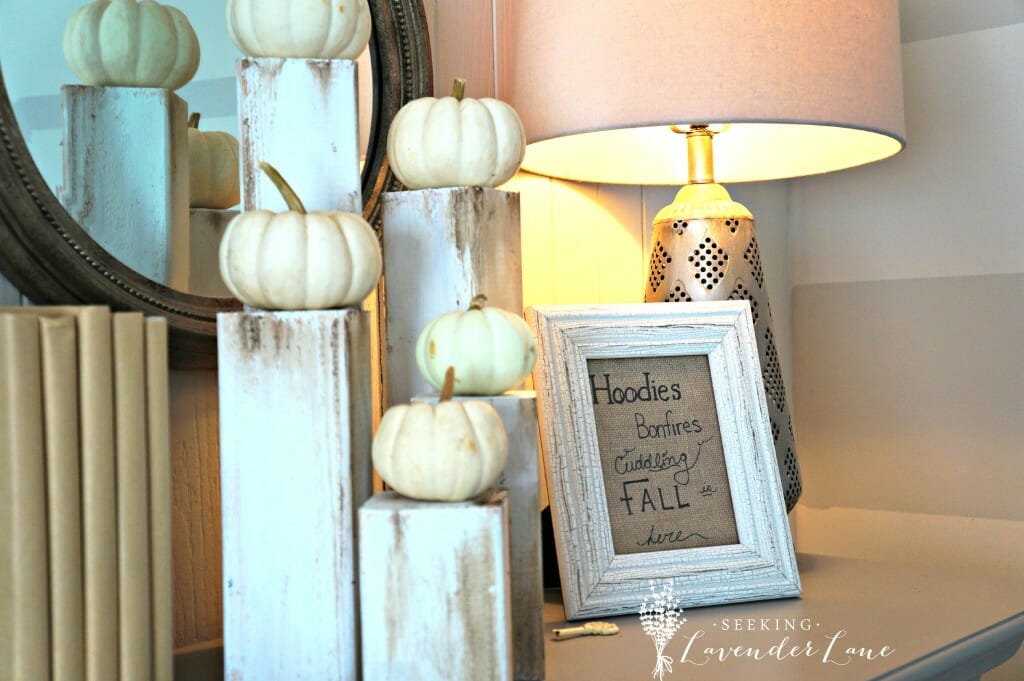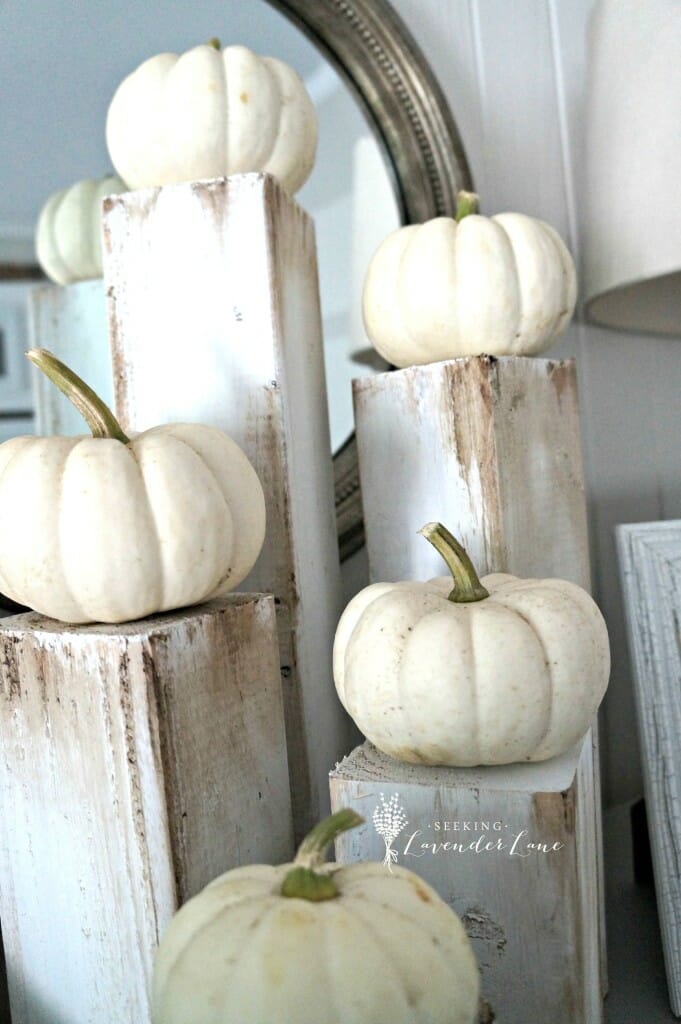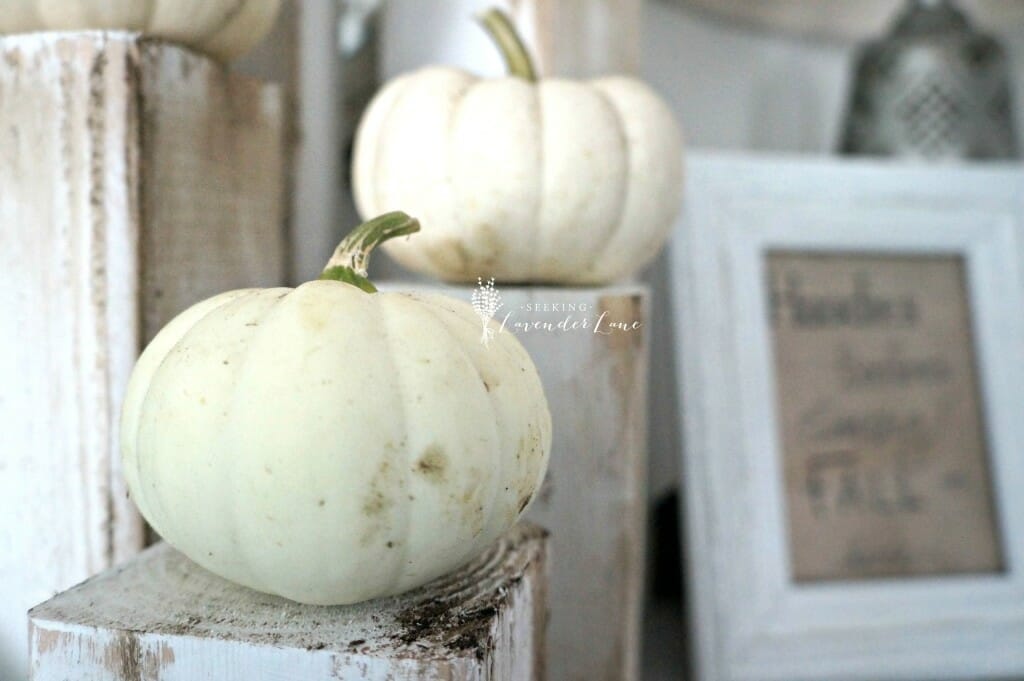 Now I shared all about this piece right here a few weeks back. I just love what it did for this wall. Yes you read it right, it says "FLAMLY Room" (you can read that in the post). I thought I would add more to the wall here, but I just ran out of time before this tour came along. Maybe that'll be something I'll do and post about it within the month.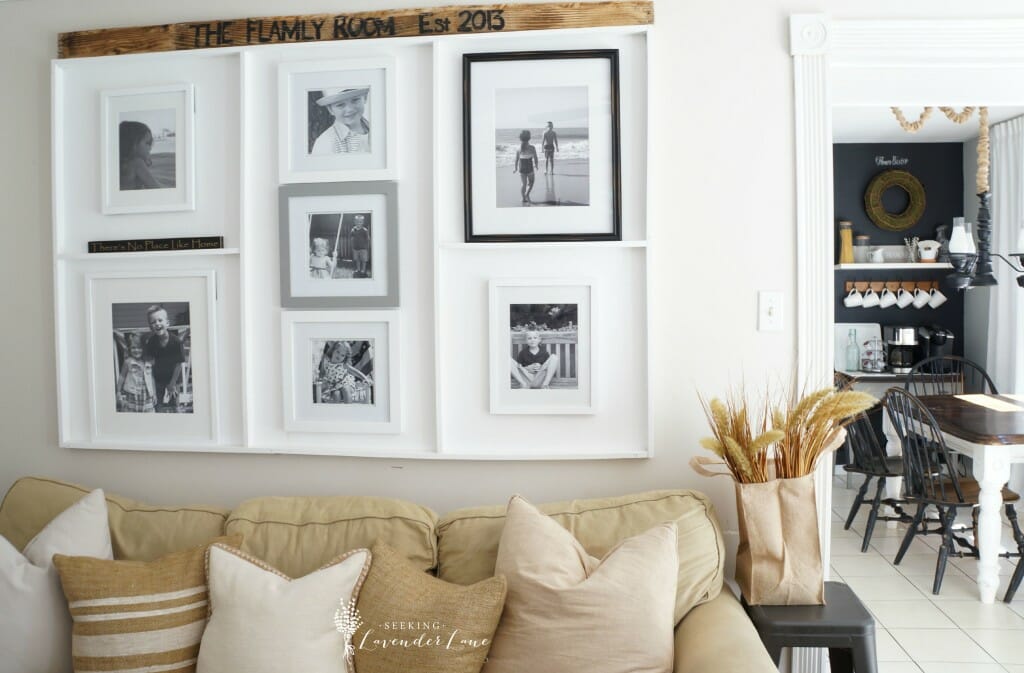 This is the other corner of the room where I have my DIY Pumpkin Pillow and my resting place for my boots.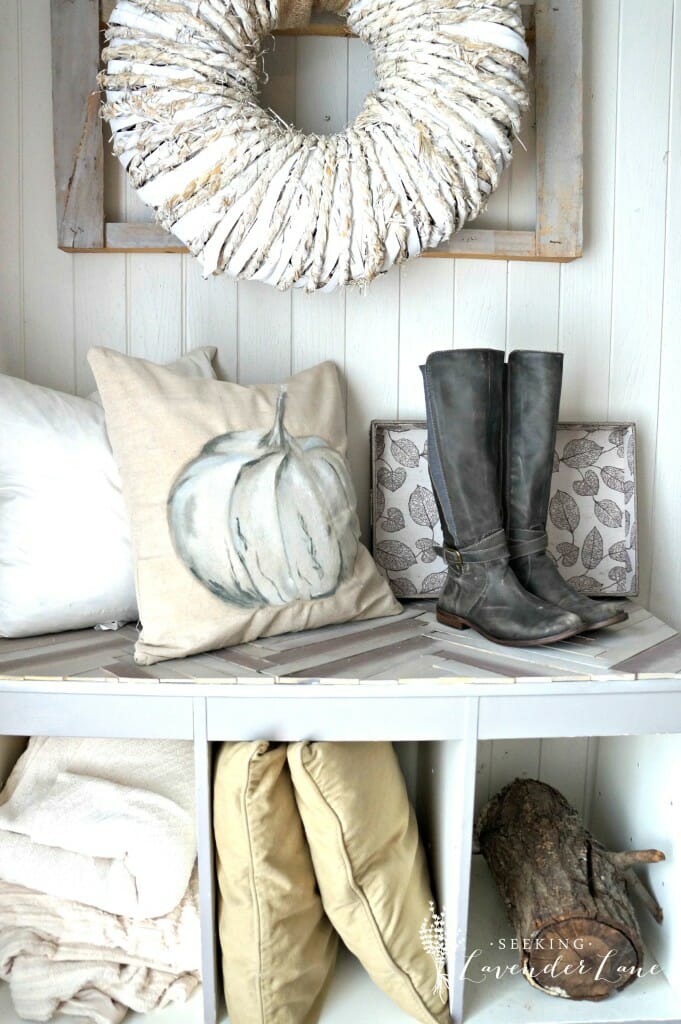 As I mentioned before I shared most of my dining room photos and Kitchen yesterday, but I thought I would share a bit here.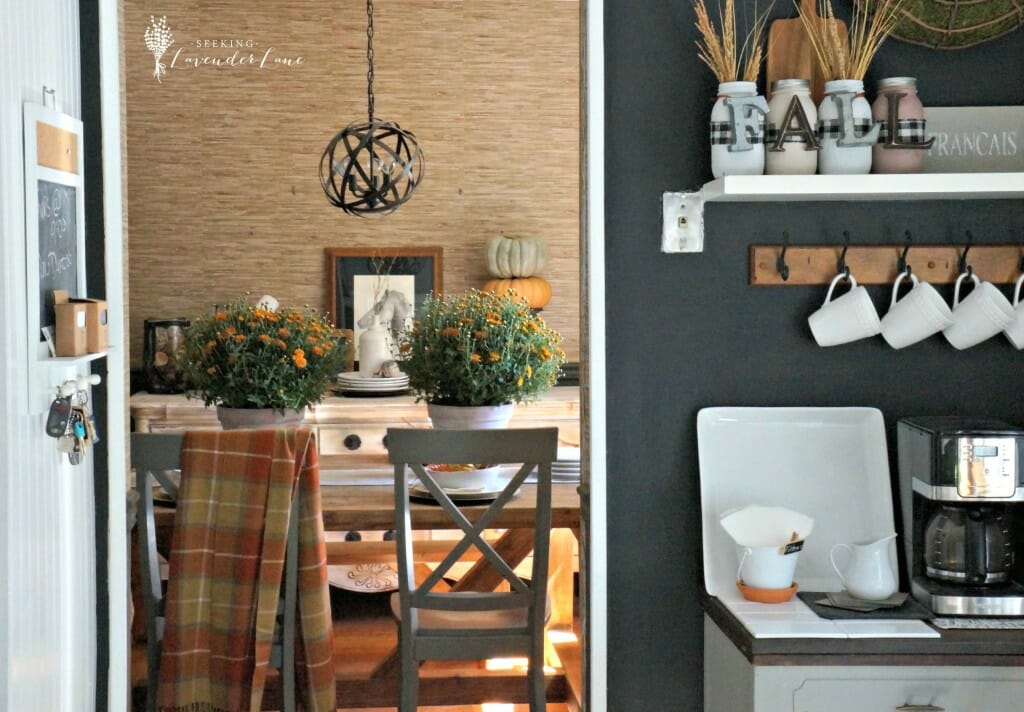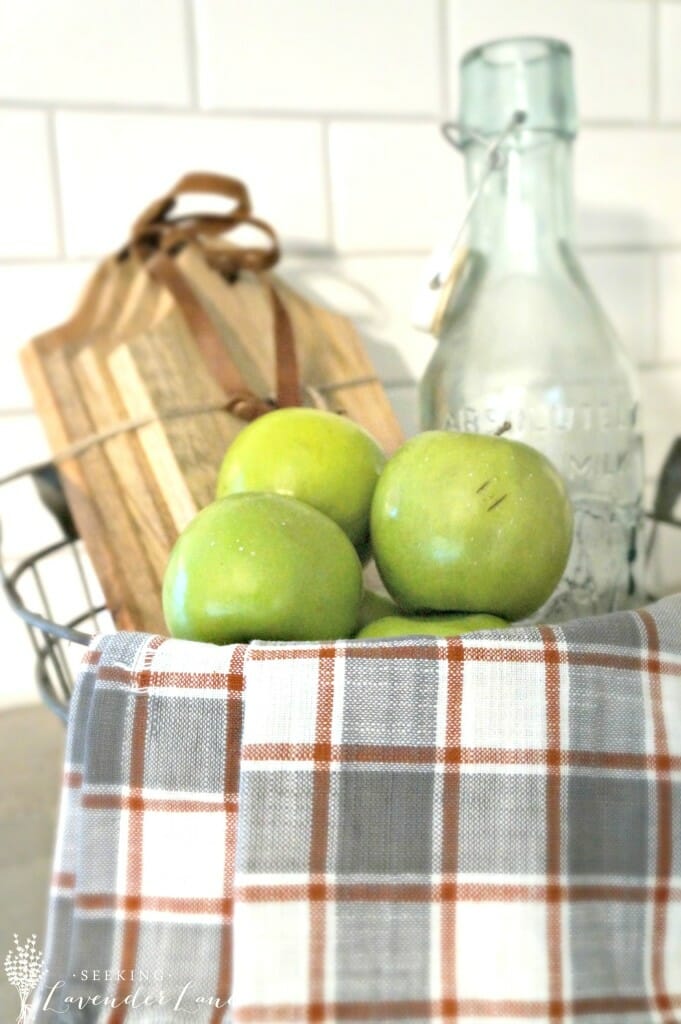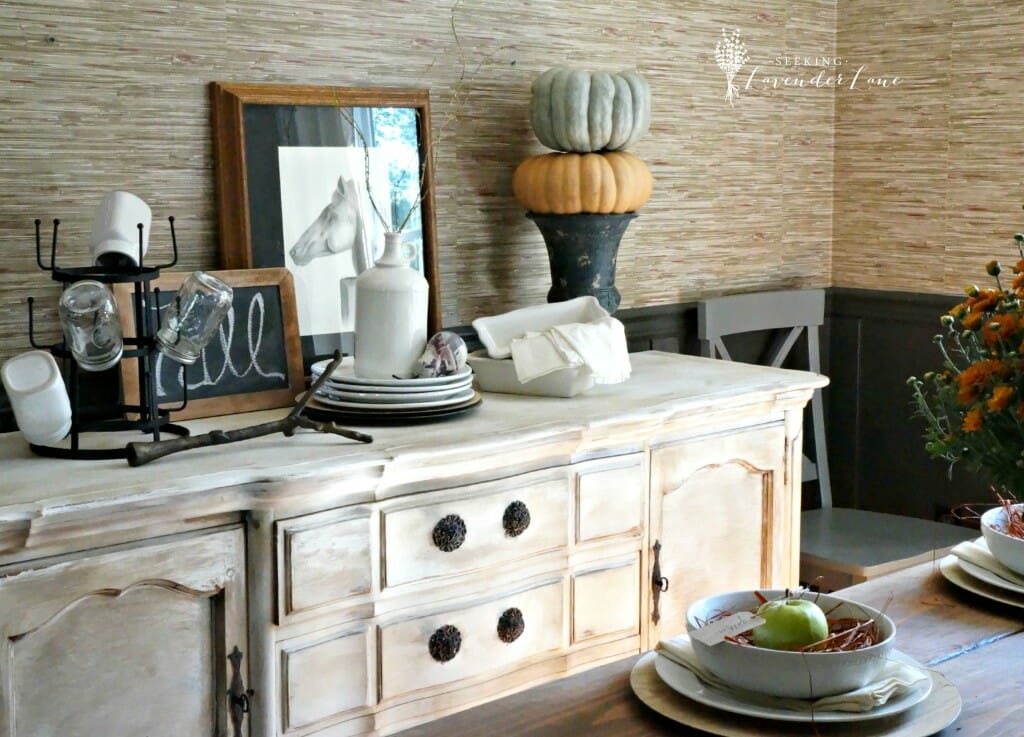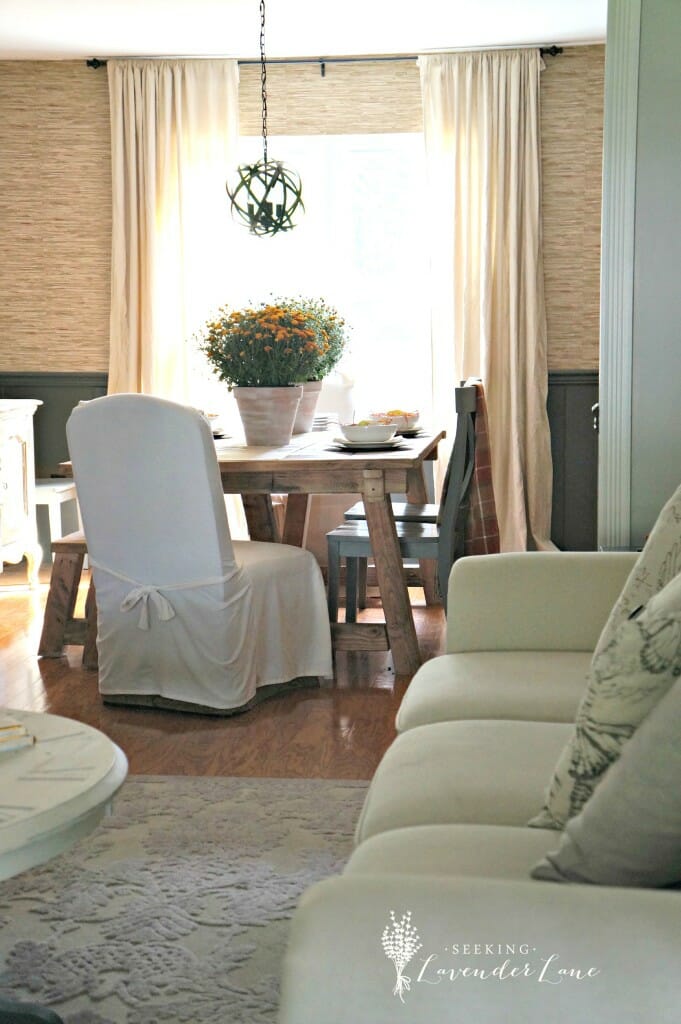 Now my living room has very minimal Fall decor. I really wanted to keep it simple in here…and lets be honest I'd be broke if I decorated every room in my house all out. With a fur throw, my dough bowl filled with some pumpkins and dried hydrangeas, and some candles the room feels cozier for the fall season.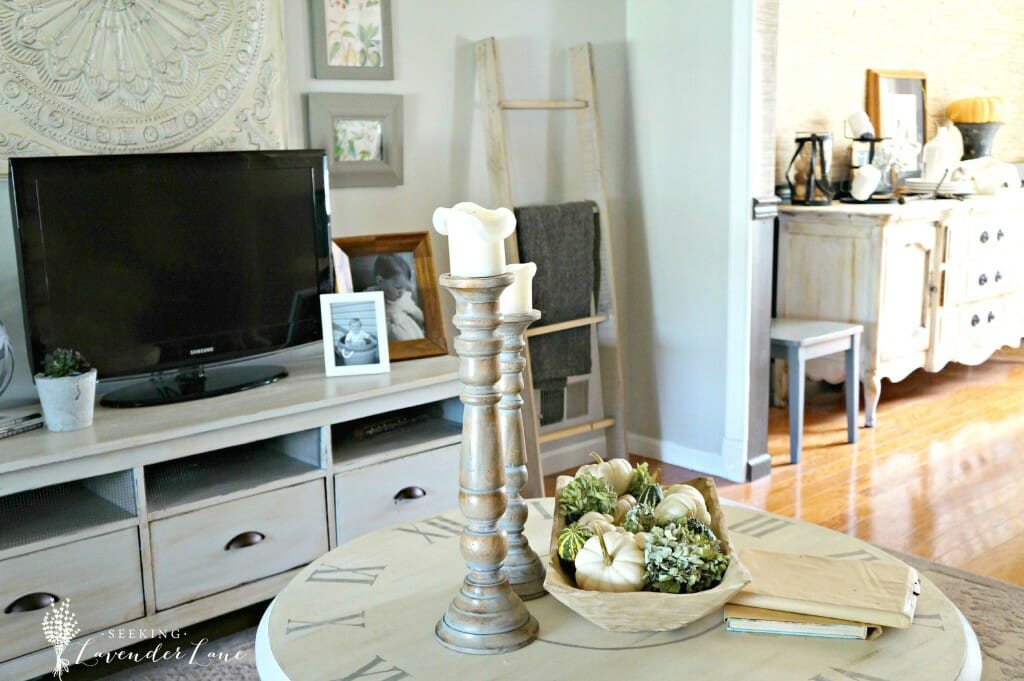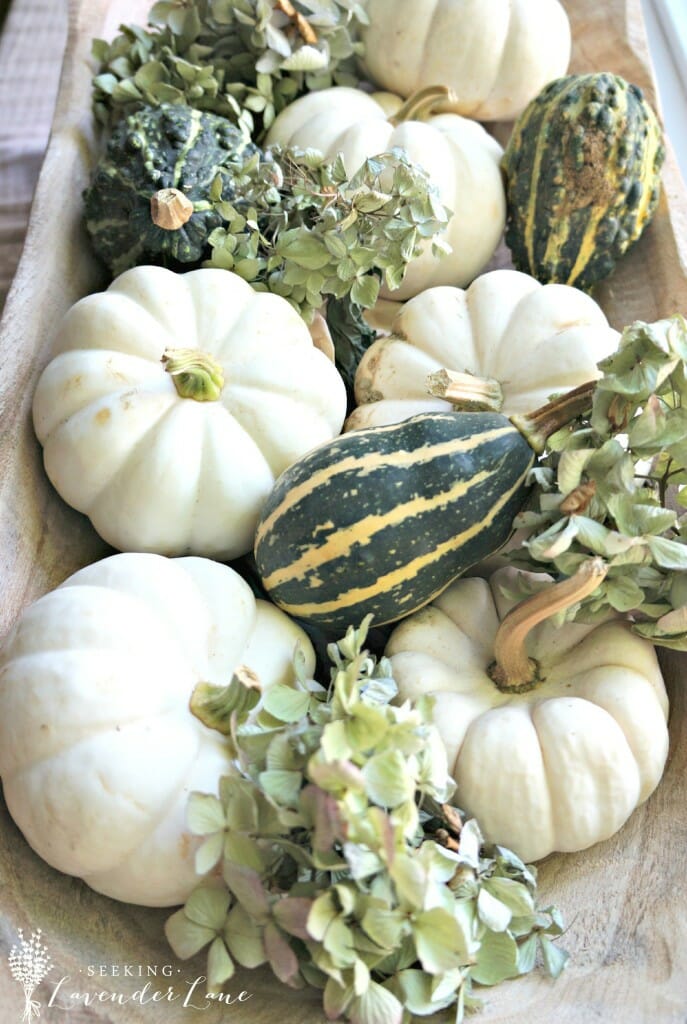 and that's all I got! I hope you enjoyed stopping by an inspired Farmhouse fall tour : )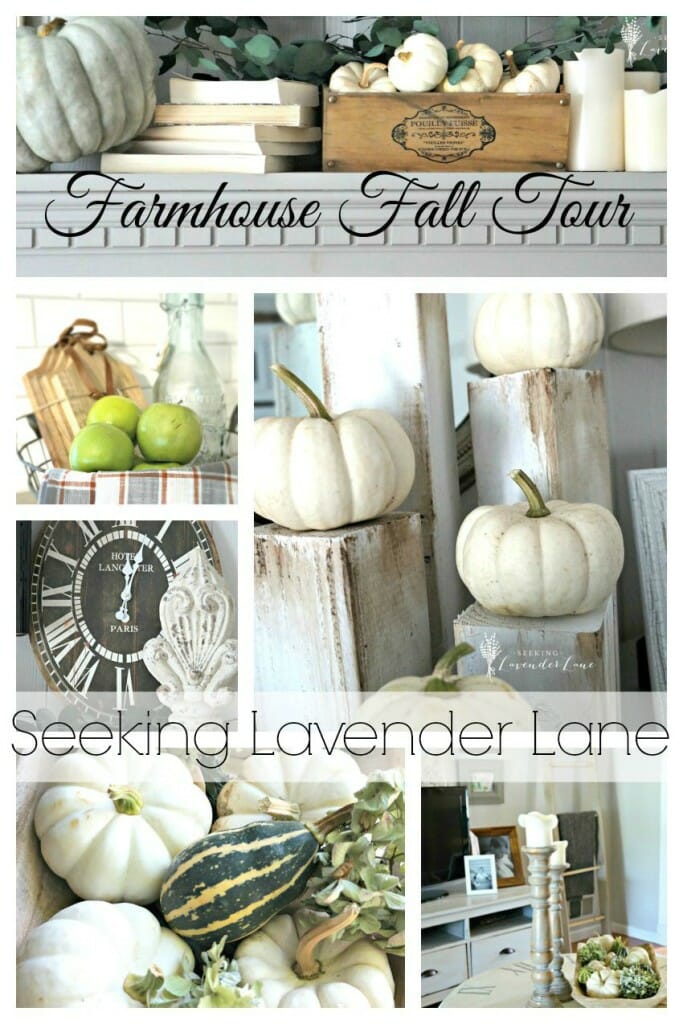 Here is my decorating advice for you for this fall: make small touches, combine floral and pumpkins, plaids and throws add to the cozy feel of the room, and don't forget to throw on your scented candles for both fragrance and ambiance. I think if you prepare your home to your taste you will love how your home looks and feels. When something doesn't feel right for me I keep on rearranging until it's done to the point where I want to sit and sip a cup of coffee and stare at it for a bit lol. Happy Fall and happy decorating.
Now please be sure to visit these gals as they are sharing their tours this week.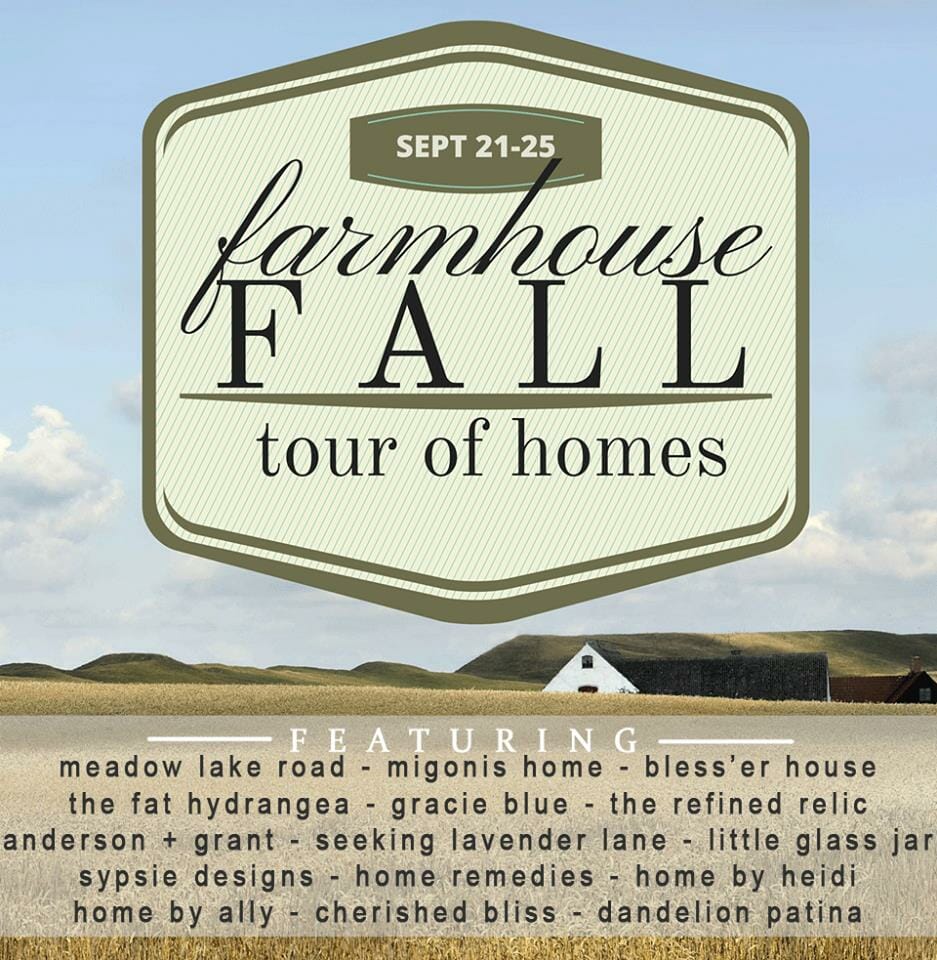 Monday
Meadow Lake Road | Migonis Home | Bless'er House
Tuesday
The Fat Hydrangea | Sypsie Designs | The Refined Relic
Wednesday
Anderson + Grant | Seeking Lavender Lane | Little Glass Jar
Thursday
Gracie Blue | Home Remedies | Home by Heidi
Friday
Home by Ally | Cherished Bliss | Dandelion Patina
Linking with: savvysouthernstyle.net