Halloween Mantels-Creepy Chic
Last week on the gram I was talking about Halloween and how I try to incorporate more of a haunted mansion or creepy chic feel to my halloween style. I think Halloween can be a fun way to be creative differently than Christmas. Its def not a holiday I'm very much into but decorating for it really challenges my creativity and I love that about it. Always seeking authentic style and creating a Halloween home with creepy chic as the focus. Sharing below some of my top 10 Halloween mantels I've seen that I think will inspire you all for this season. My mantel currently has dried hydrangeas and hurricane candle holders since our TV (frame Tv) is above it. Not too much room to much but who knows maybe as we get closer to Halloween I'll push my limits to style it more creepy too.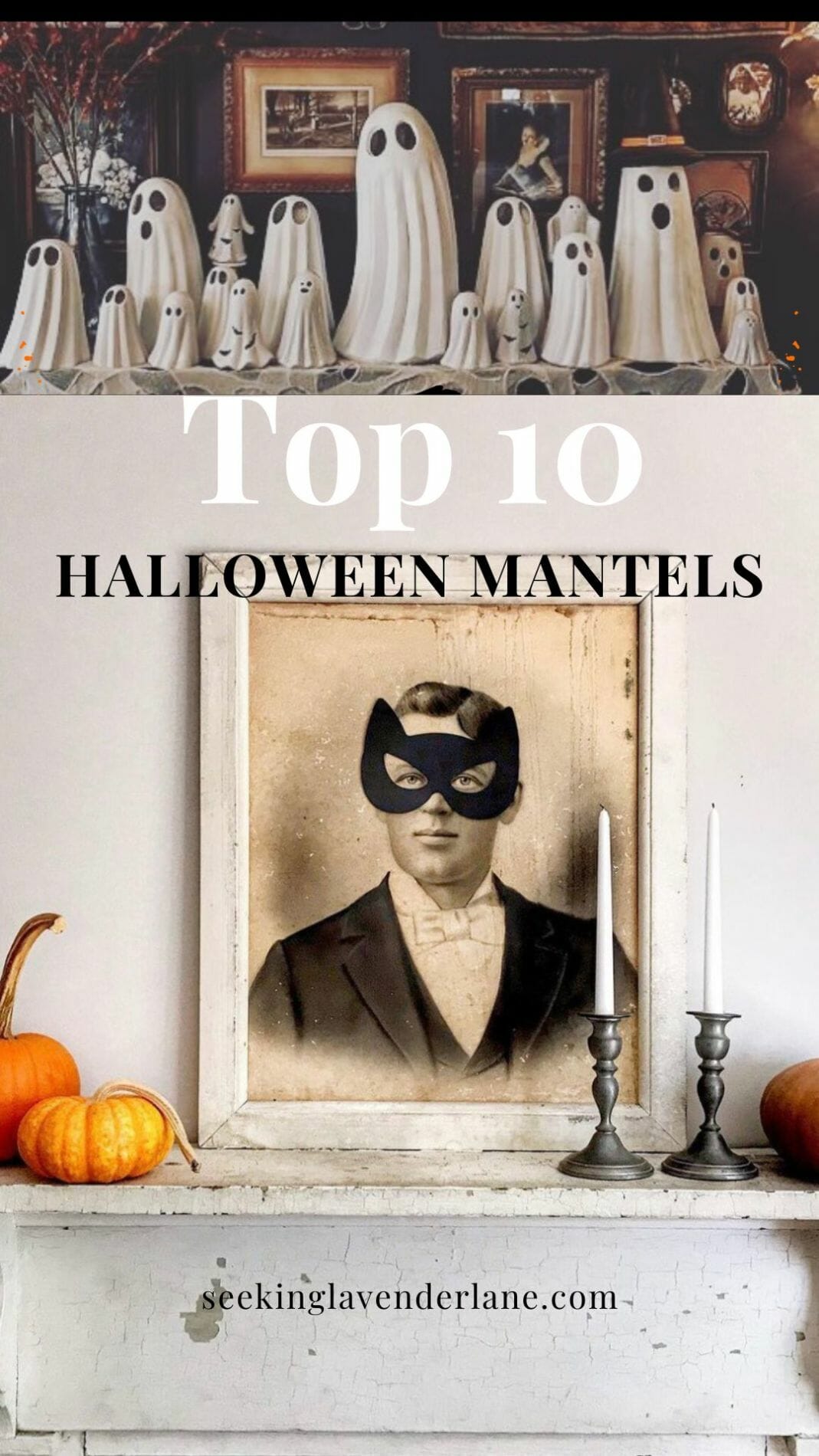 Top 10 Halloween Mantels
This one gets me every time! Its cute and creepy! Very creative with the moss and "witch portrait" its understated but well executed.
Haunted Mansion vibes with the gauz over the busts…I actually might be inspired by this one since I have many busts laying around!
This pottery barn catalog has all the right elements. Love the moss, vintage cloche, books, and the layered feel of a collected halloween home.
Not a mantel but I think this piano styled for halloween is creepy chic at its best! I say this can be a great inspiration for a mantel. Ravens, gauze, busts, black candles.
Over the top amazing!!!! If you're having a Halloween party this is the inspiration for you.
The cozy vibes of candles is what I am calling cozy creepy!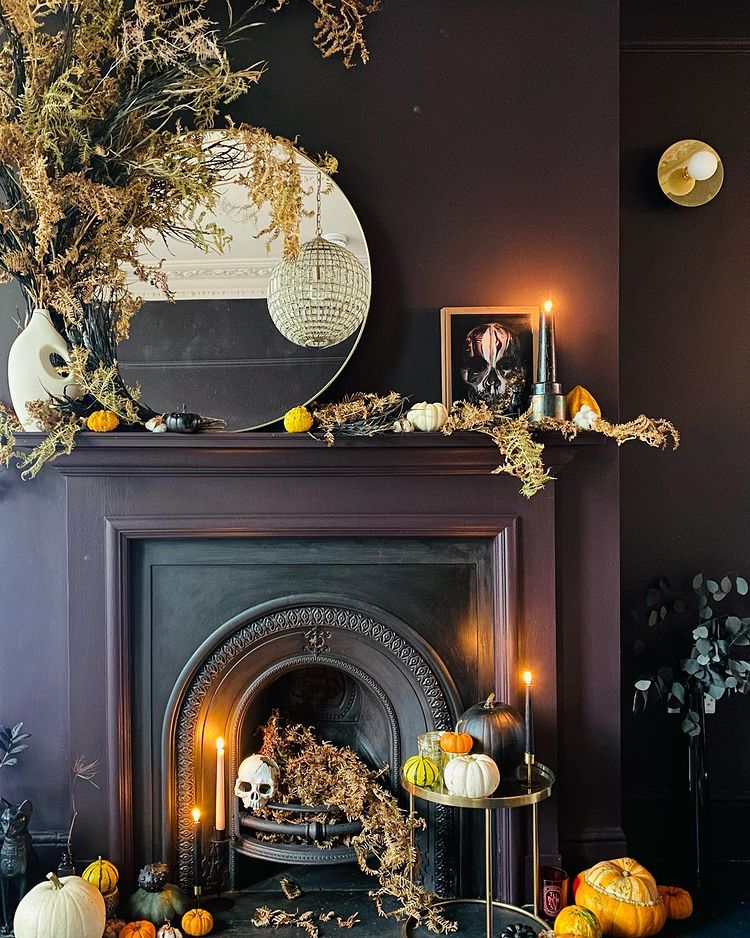 The perfect balance of Halloween and fall. The moody backdrop really adds tot he drama of this space.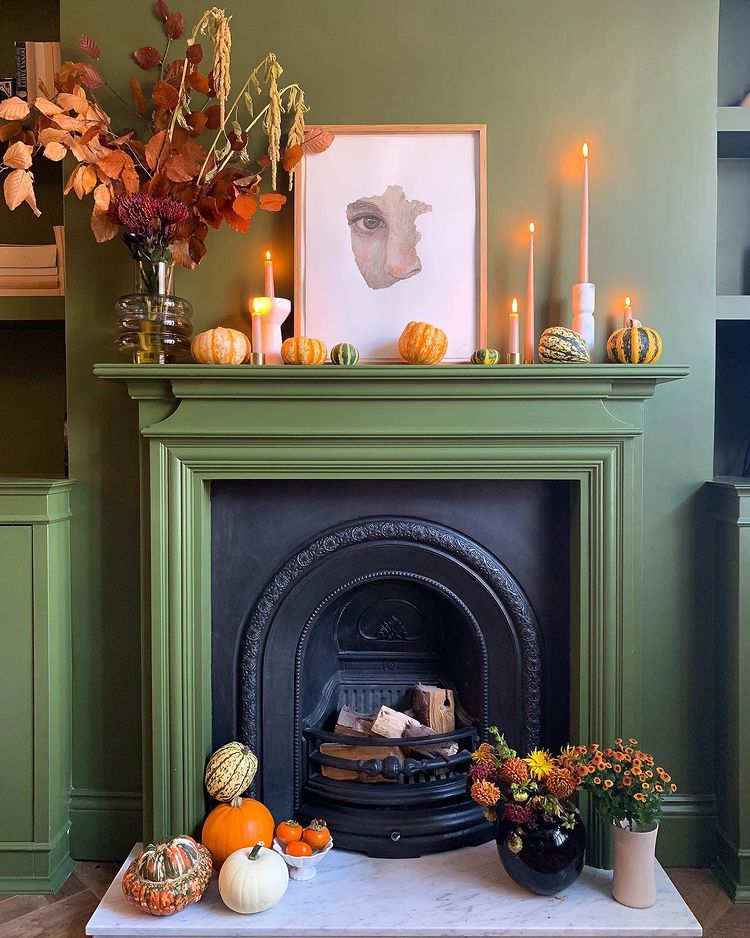 Subtly creepy, the wall color and vintage mantel really make this space!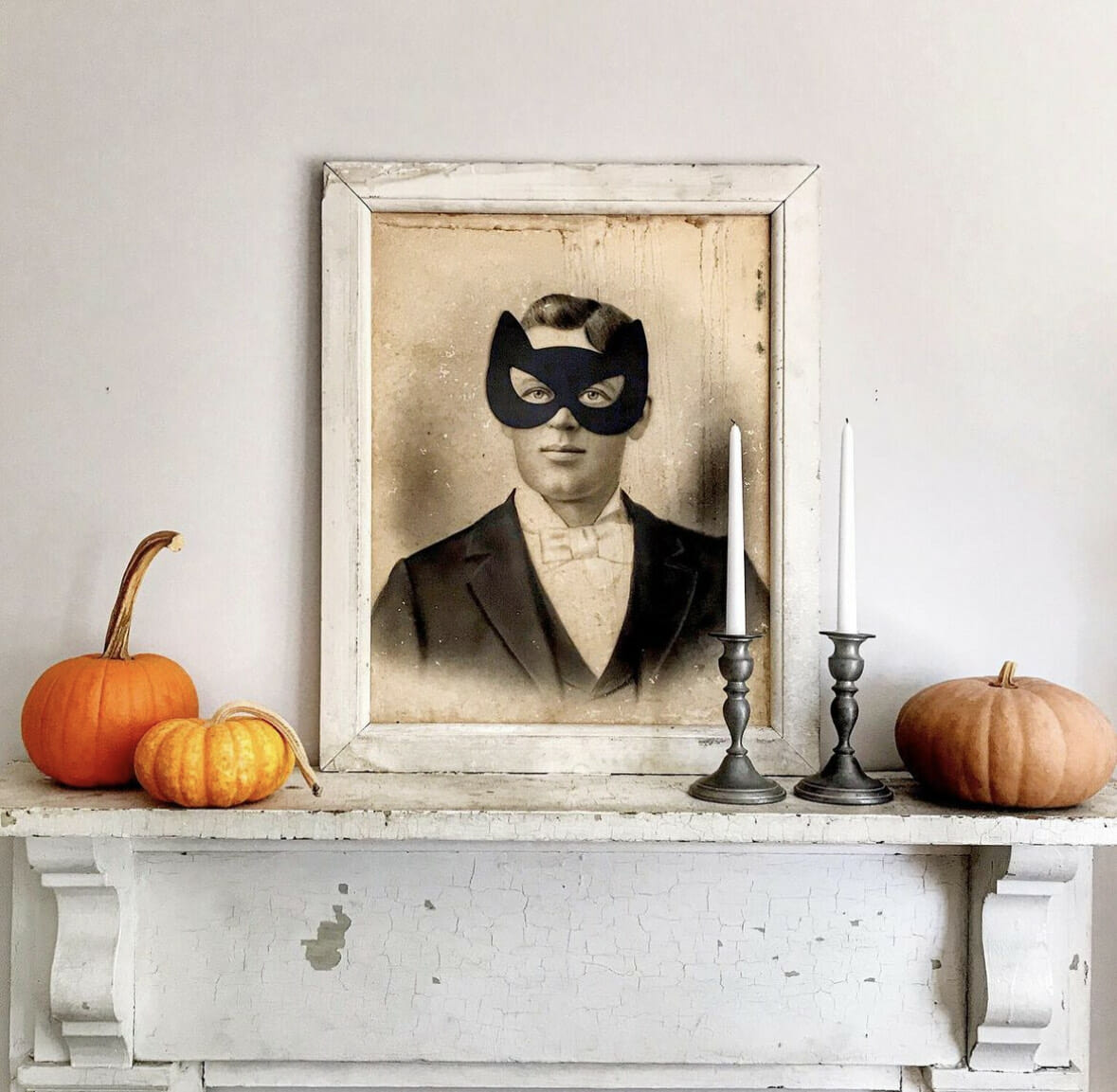 Understated but Oh so charming and clever!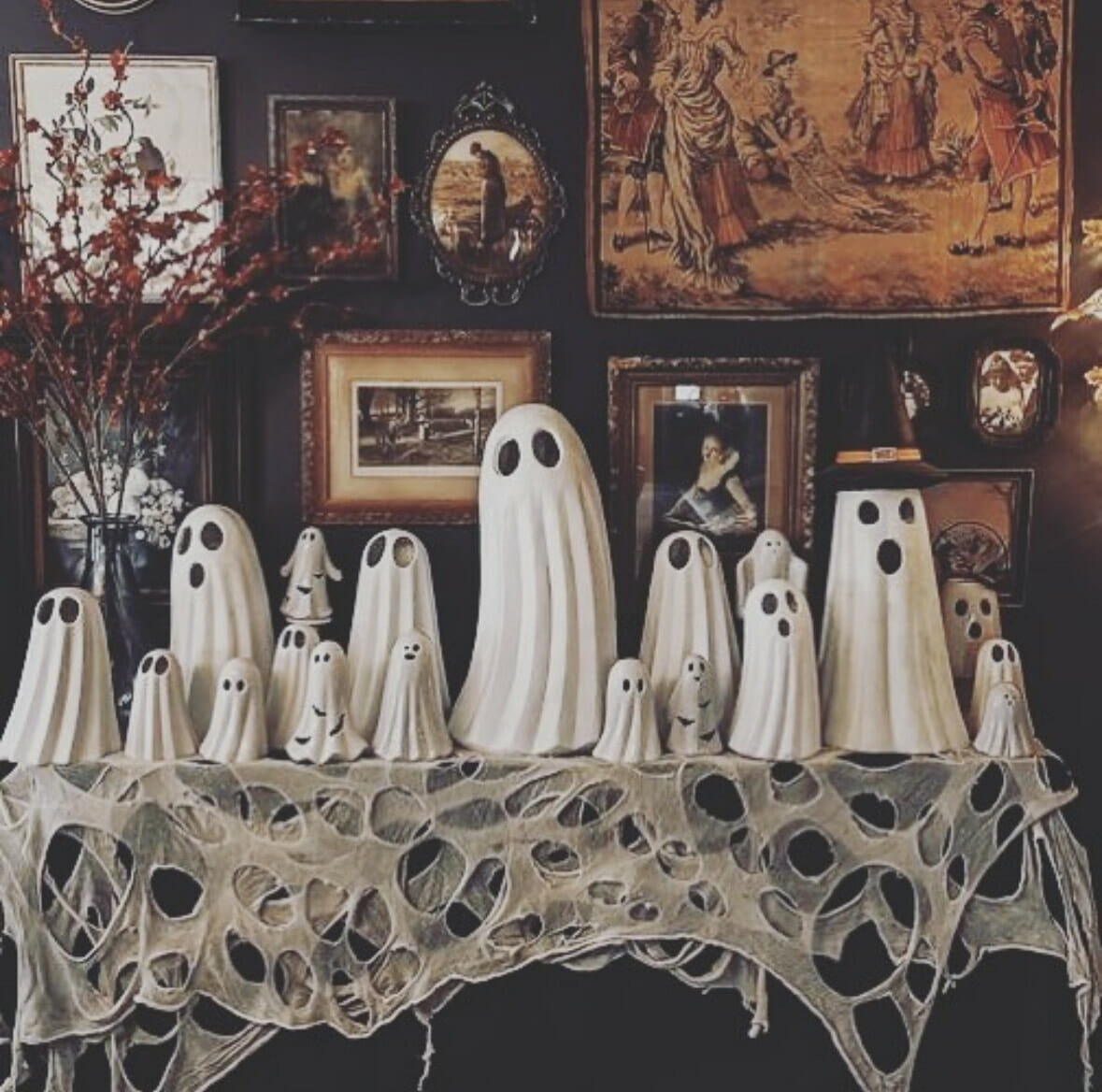 A Halloween collection, both creepy and cute!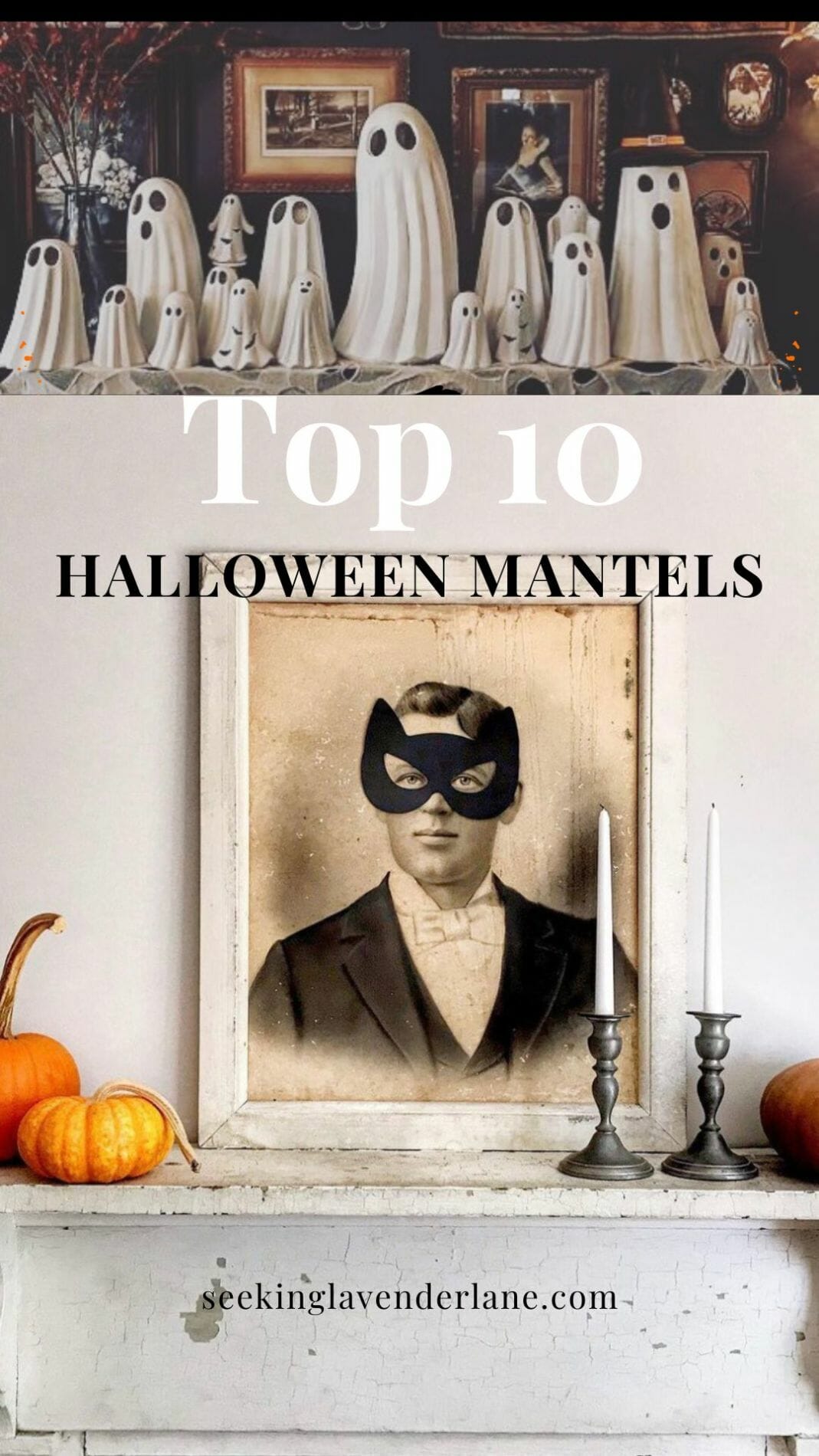 Get the Creep Chic Look Below!

Please PIN