As we progress with our home renovations here at the Mountain Chateau, we seem to be checking off projects per room, but no room has quite been completely finished yet. One of the more exciting projects that was completed is the kitchen niche. If you remember our "new" kitchen was previously the dining room. We are still awaiting cabinets and the rest of the kitchen, but our niche is complete. We have quite a few questions on the tile and details on instagram and I wanted to share all of that with you today.
We partnered with Short Hills Marble and Tile for our tile projects and each room truly has been touched with beauty from their products and help.
For this project we started with Italian Hand-Made Ceramic – 4"x4" Cotto Biscuit Gloss. The color was the perfect off white, we were very torn with doing a 6×6 which I loved too, but I ended up with the 4×4 instead. When I say it was a last second decision…it was a last second decision. I truly believe either would look great.
Some of my inspiration came from English Victorian style kitchens here are a few below, including the Downtown Abbey Kitchen.
inspiration: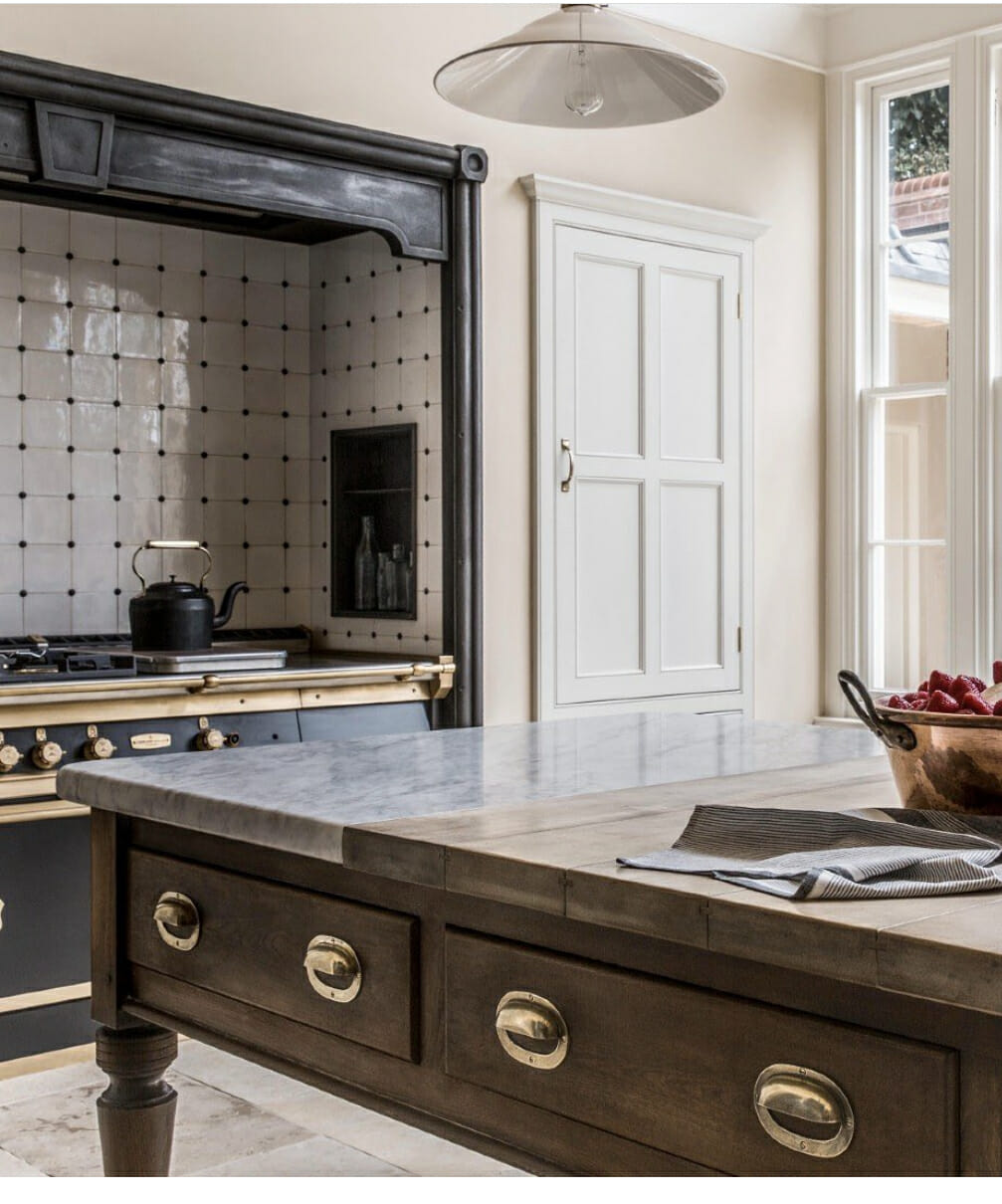 source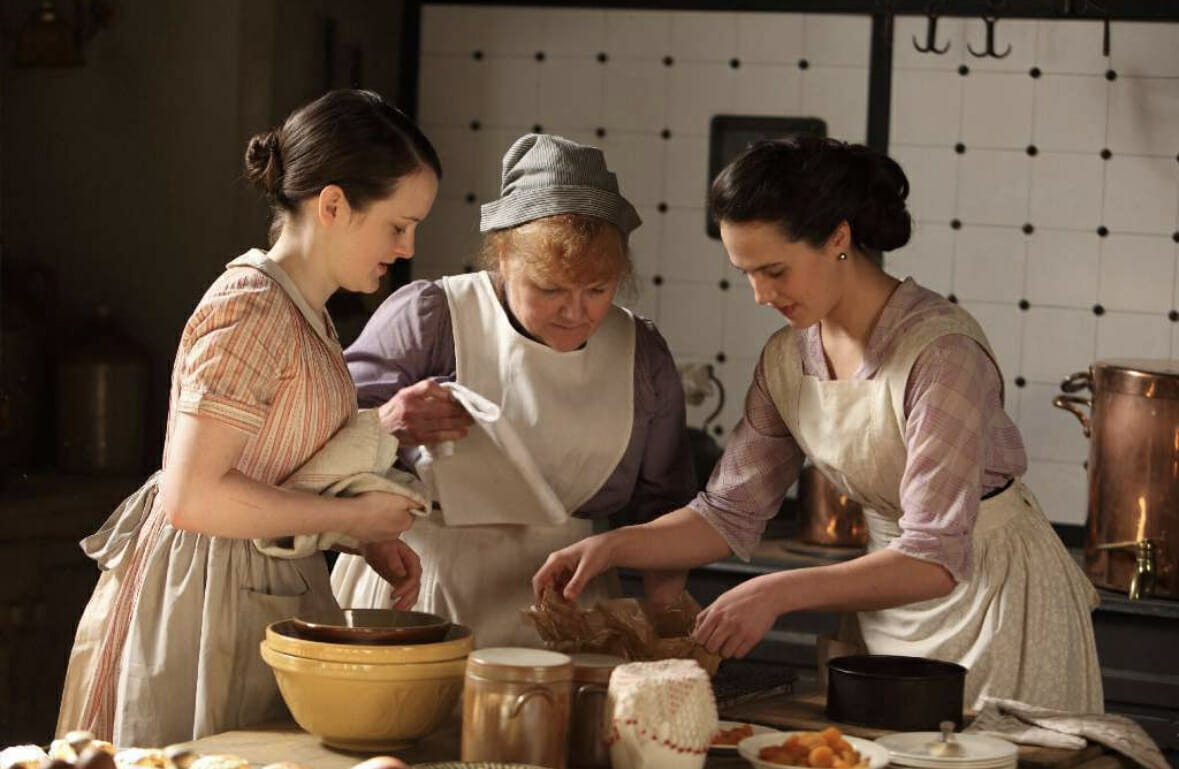 So we looked at these photos of inspiration and thought well what in the world are those black things? lol Are they tile…they kind of look like metal….
We finally figured out that they were nail heads!
We decided that they were the perfect addition to add between each white ceramic tile to give that classic but interesting detail. We just loved it! So we ordered black furniture nail heads for this and our contractor installed these one by one (we had over 500) between each tile.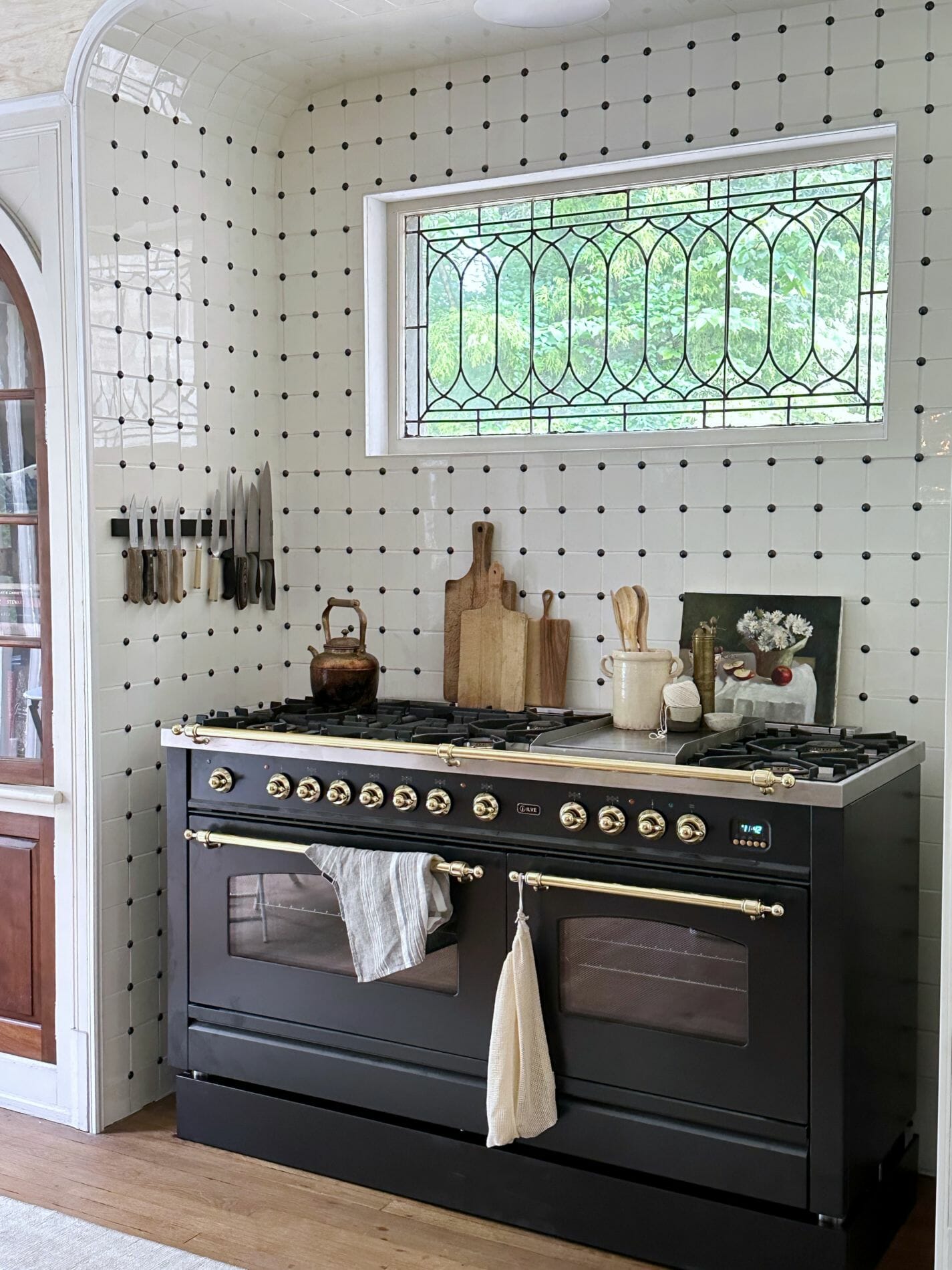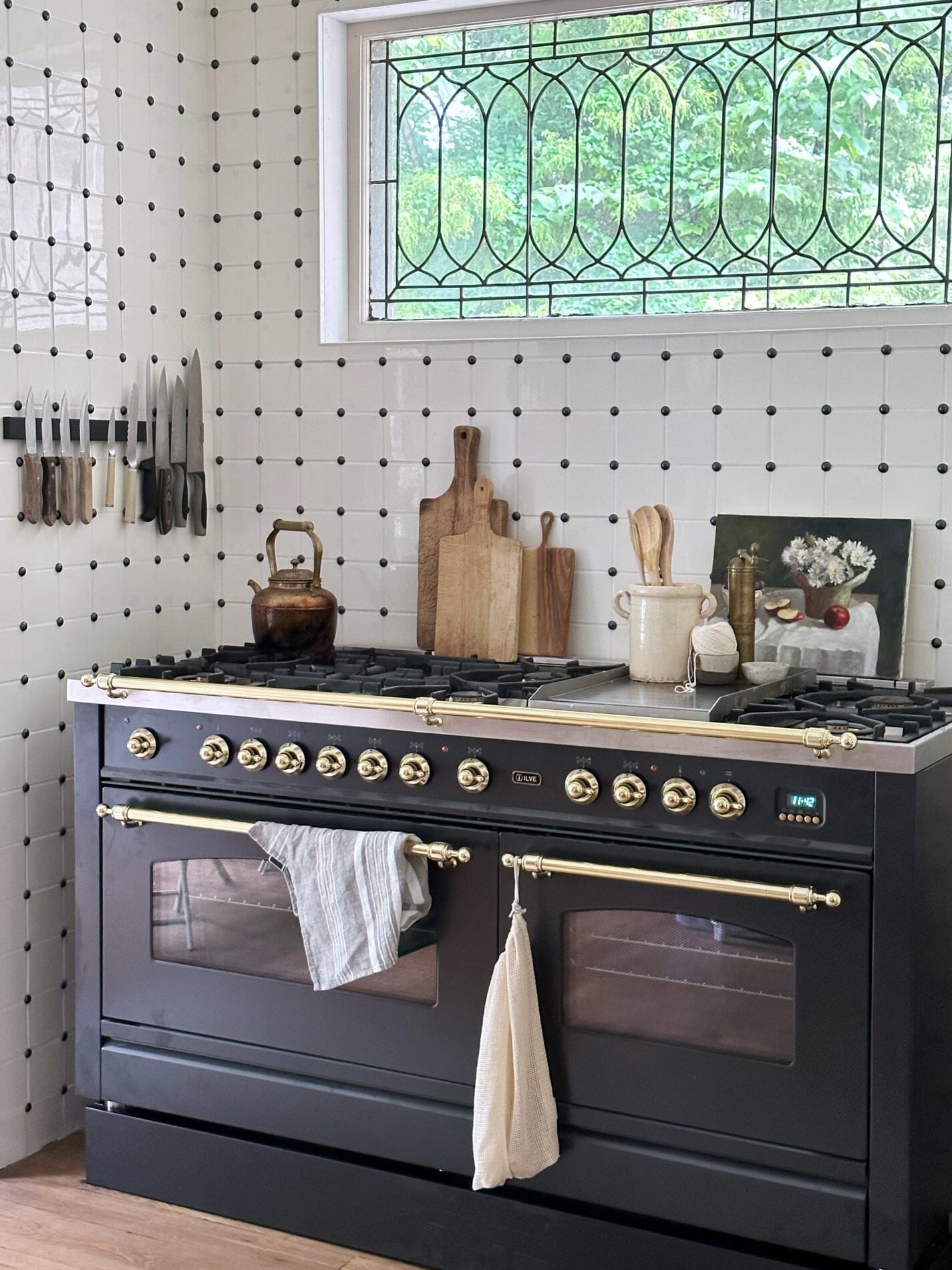 His method was to drill into the grout and add glue to the nail heads and place them inside the drilled hole. It worked like a charm! Tedious but oh so cool!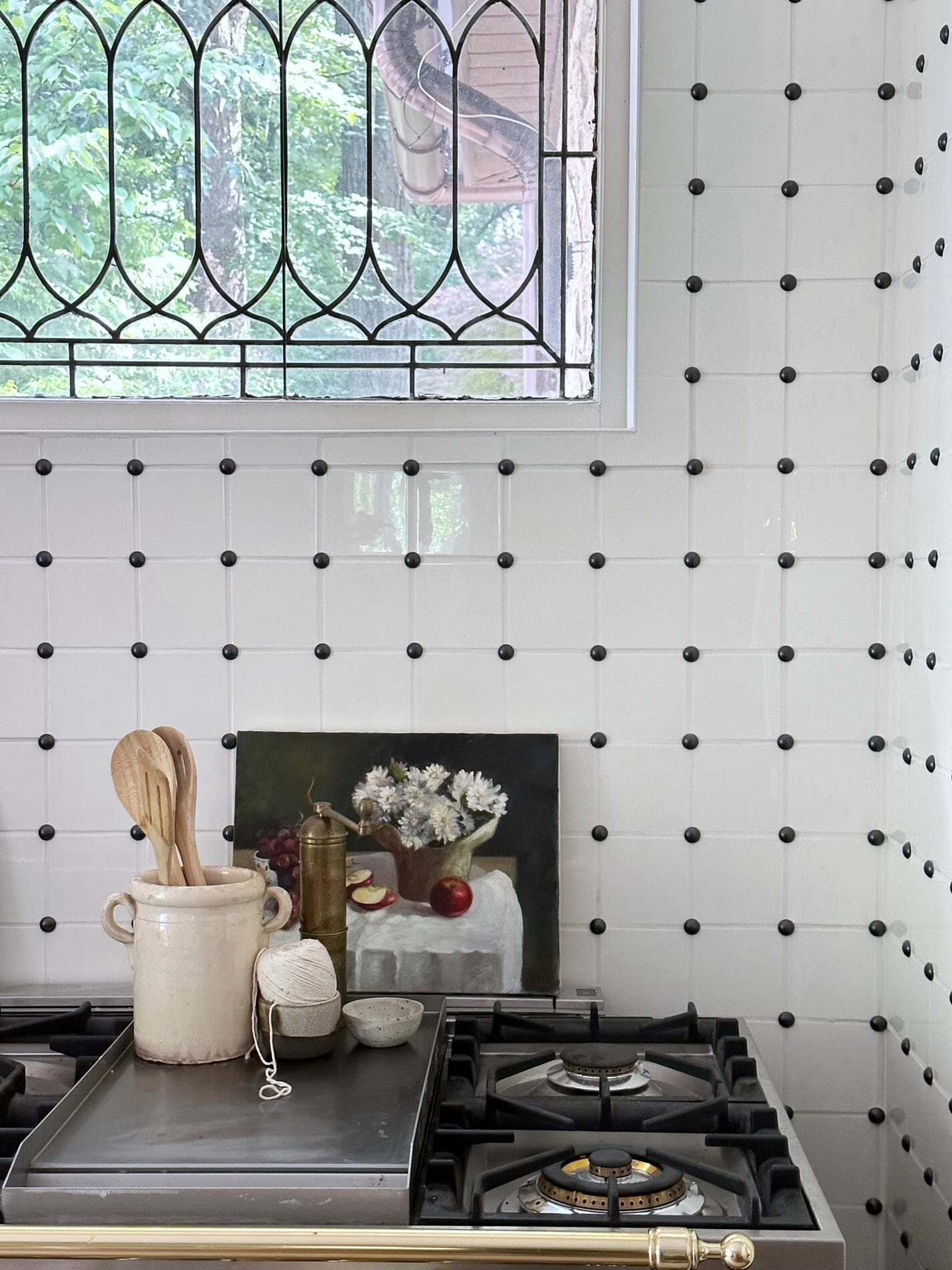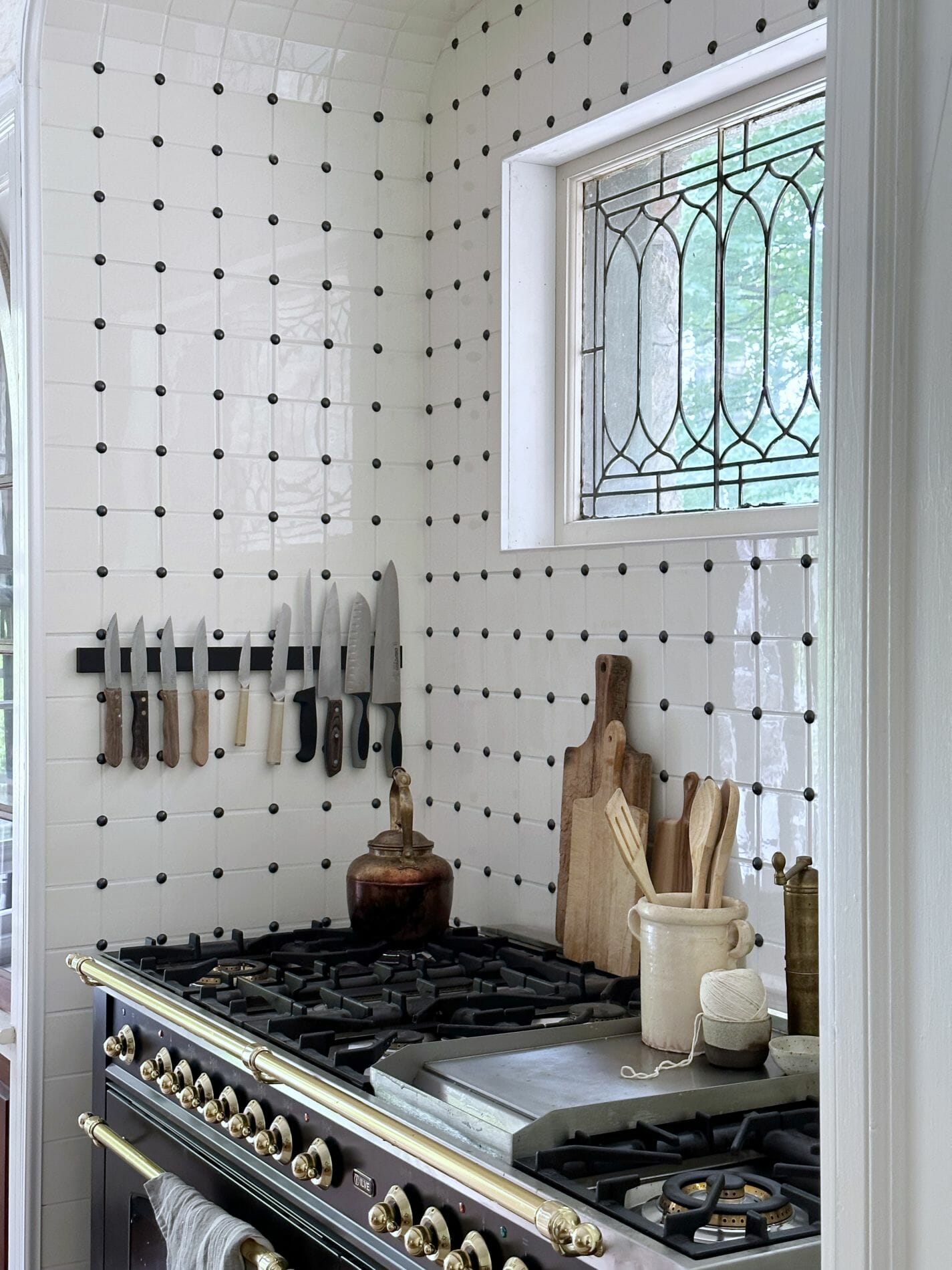 Our grout lines are a little larger than the ones from inspiration and of course not every wall is perfectly straight in an old home but with leveling and a very meticulous contractor we achieved our classic victorian style niche.
To achieve this this look an enquire about products click here: https://shorthillstile.com/get-in-touch/
Next up is painting the cabinets and wall…and of course wait for our kitchen cabinets to arrive!
SAVE 15% ON YOUR TILE ORDER USING CODE: LAVLN15
GET THE LOOK

I'll be back for more updates soon!
Here are some articles to read if you want a not-so-typical kitchen: