I am so ready to have people over and we have been thinking of even doing a 4th of July party. We are excited for entertaining again and nothing better then entertaining with good food. I have always wanted to do some cute desserts for the 4th and since I'm all about some pretty charcuterie boards this year, I thought I would put together a sweets version of a charcuterie board all with patriotic colors. This post is part of our monthly "simply home" series where myself and a few blog friends share our best tips and ideas with you all. This month is all about outdoor entertaining!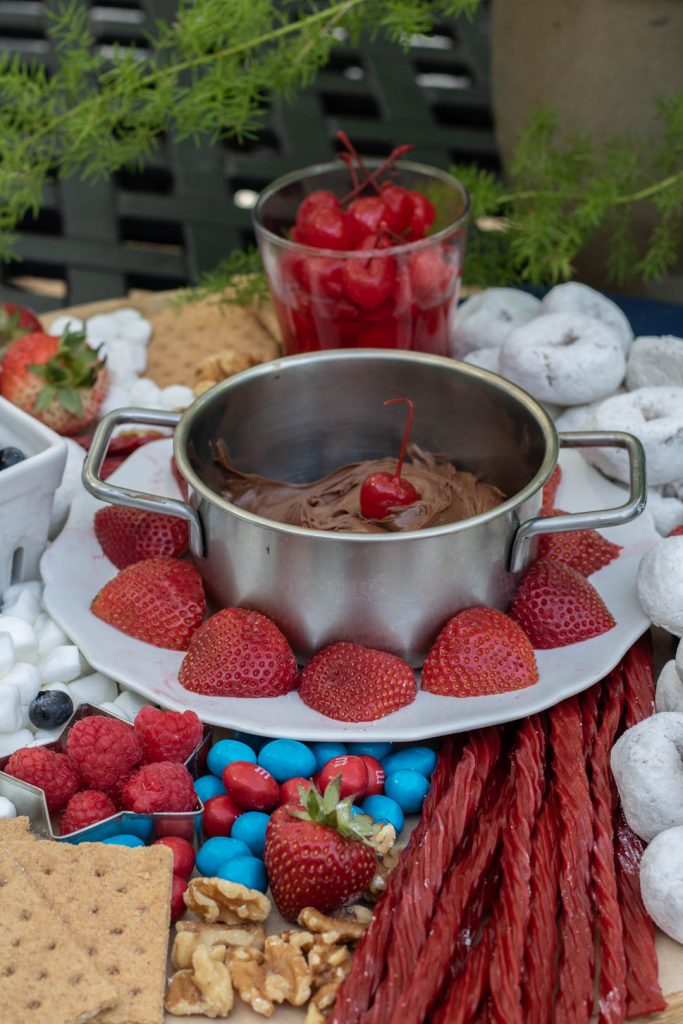 For our board I chose a few red, white, and blue options:
Blueberries
Strawberries
Raspberries
Marachino cherries
White powdered donuts
mini-marshmallows
red & blue peanut m&m's
twizzlers
graham crackers & nuts for a bit of brown and to mix with the sweets
a bowl of nutella to dip your fruit
some dove chocolates
I decided to have a center for this charcuterie board for dipping all the things in Nutella, I mean why..not? I also chose to have a repeated metal here to by using the stainless steal pot, a star cookie cutter, and the tongs.
I love charcuterie boards because they combine two things that I love…food and creativity. It's a great way to display for small gatherings or when you are doing a buffet style BBQ or party. It's a great way to whip up something fast when you have a last minute visitor or just a small gathering.

Having a sweets option could be a great way to add to a sweets table or if you're having some kids over for a patriotic party this could be so fun to put together rather than making sticky s'mores. After all if you have a bunch of kids running around cleaning up a ton of sticky fingers is never fun.
I just loved pulling this together for our hostess round up this month and can't wait to see the tips and idea that the lovely ladies are sharing below…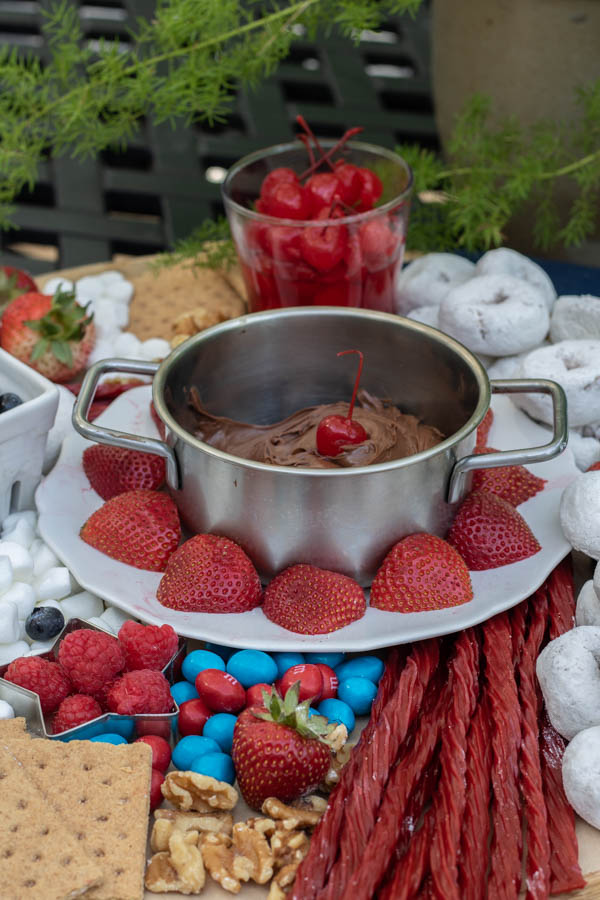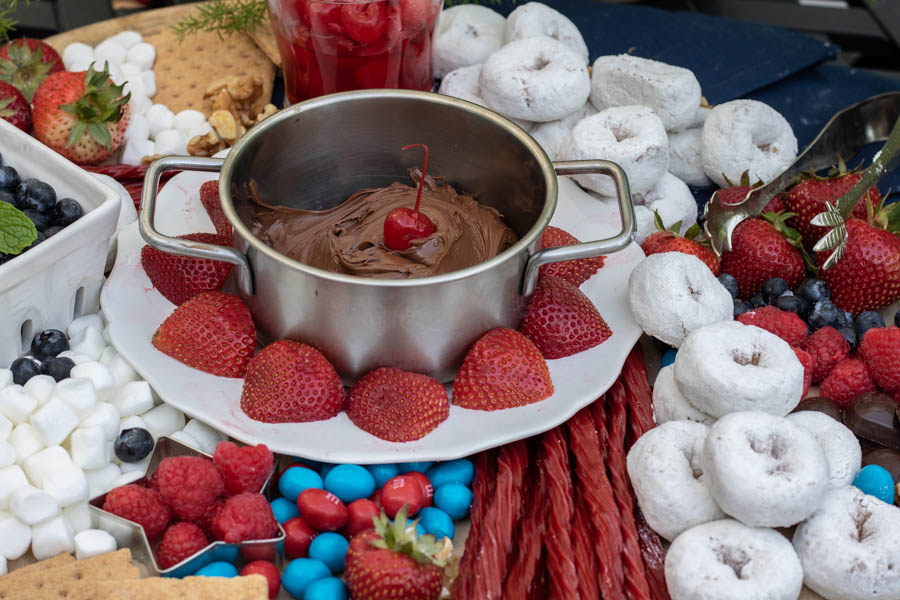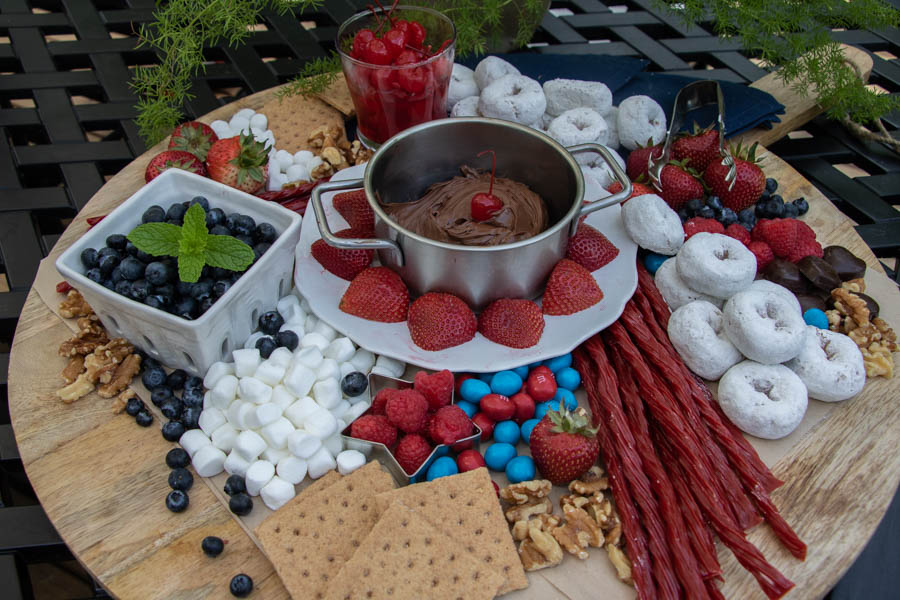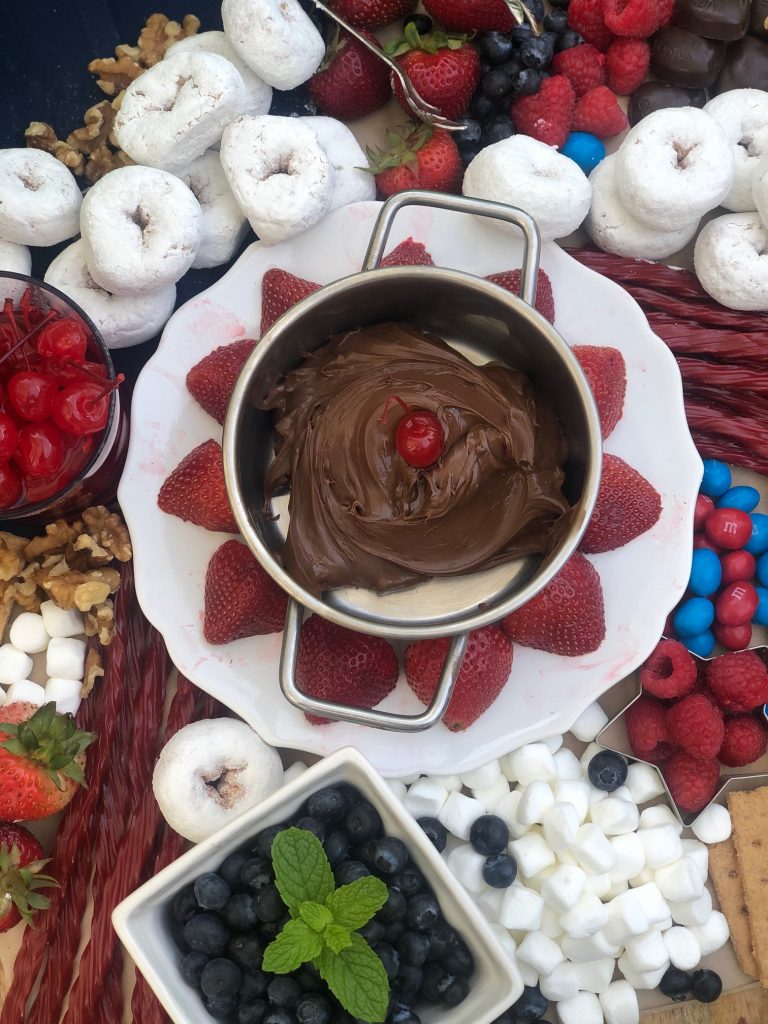 Please Pin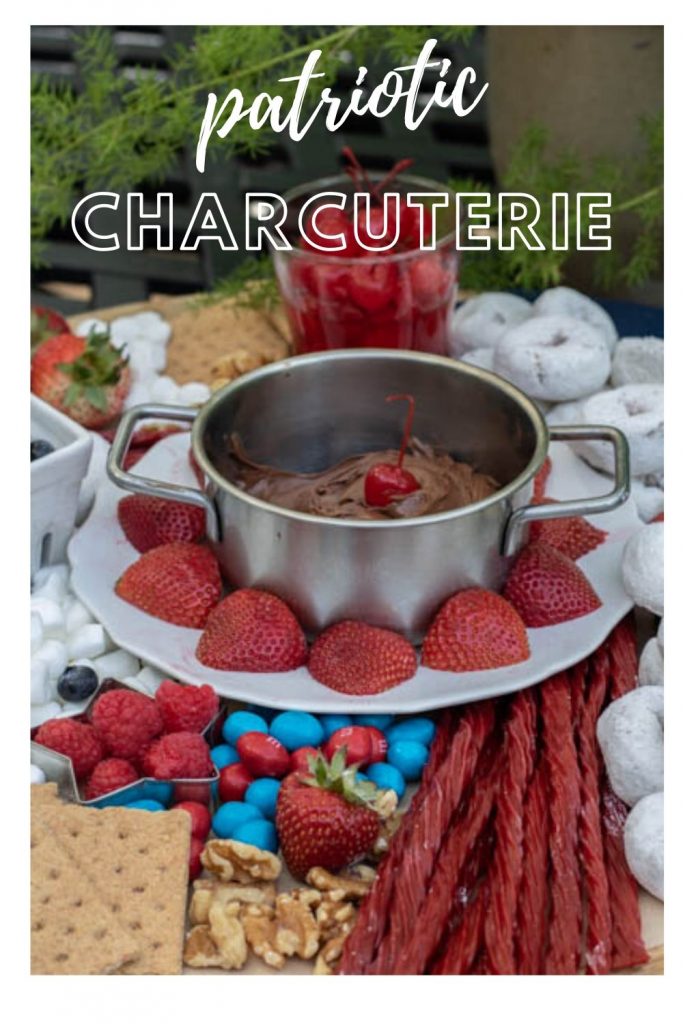 Seeking Lavender Lane: 4th of July Sweets Charcuterie Board
Shades of Blue: Outdoor Entertaining Essentials
So Much Better with Age: Eco-Friendly Outdoor Entertaining Essentials
Thistlewood Farms: Favorites for Dining Alfresco
Tidbits: 10 Fun Products for the Perfect Picnic
Maison de Cinq: Seven Essentials for Outdoor Entertaining
(Visited 2,003 times, 1 visits today)