This is a collaborative post with the Home Depot and Vigoro, featuring their beautiful plants, soil, and garden accessories for a pulled together Farmhouse curb appeal look. It's been about a year that I've been carrying on about how much we really need to do our landscaping in the front of the house. I know things take seasons and time. I've been patient throughout the last 3 seasons, but this spring it was time to officially tackle the curb appeal. Our white farmhouse since it's remodel, has quite the presence in our wooded neighborhood. You turn the corner and bam…it's kind of unexpected. I love how it pops off of the green filled backdrop in the summertime, but our porch just was lacking in every way. We had a low budget when finishing our remodel to do some kind of stone or brick facade, so we opted to just leave it and I finally tackled that with some good ol' concrete paint. I knew a little landscape would help to hide it, so when Home Depot and "Vigoro" reached out to me about selecting some plants to coordinate in my yard, I was all up for it!
So, lets first back track a few weeks ago and take a look at how our modern-farmhouse exterior looked with the very little landscaping we had.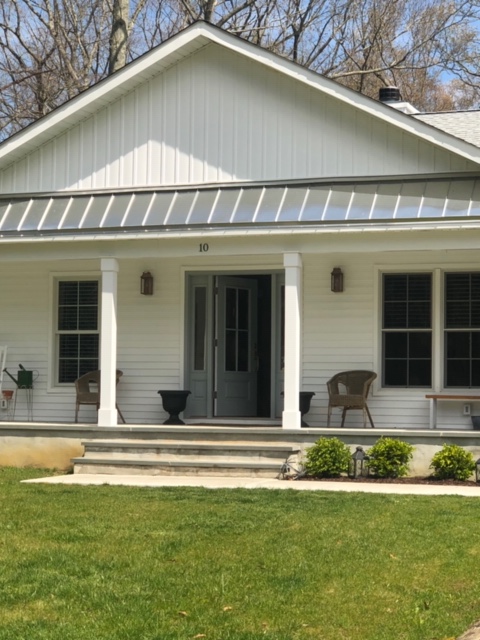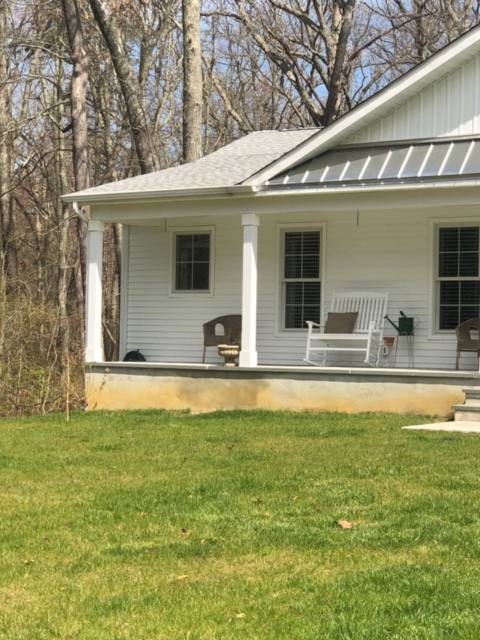 Oh gosh, it makes me cringe looking at how empty the left side of the porch looked and the well water stained concrete. So, my first step was to pick up some concrete stain which I purchased from the Home Depot. This made all the difference and concealed all that rusty color concrete.
Next, was time for some fresh shrubs and flowers. Right now with quarantine in place Home Depot is offering delivery which can make it all so easy. I'll share a list of what we used so you can go about shopping for similar products.
Shrub List:
Pencil holly's
Spanish lavender-(hardy and great for zone 7)
Euonymus "Green Spire"
Vigoro annuals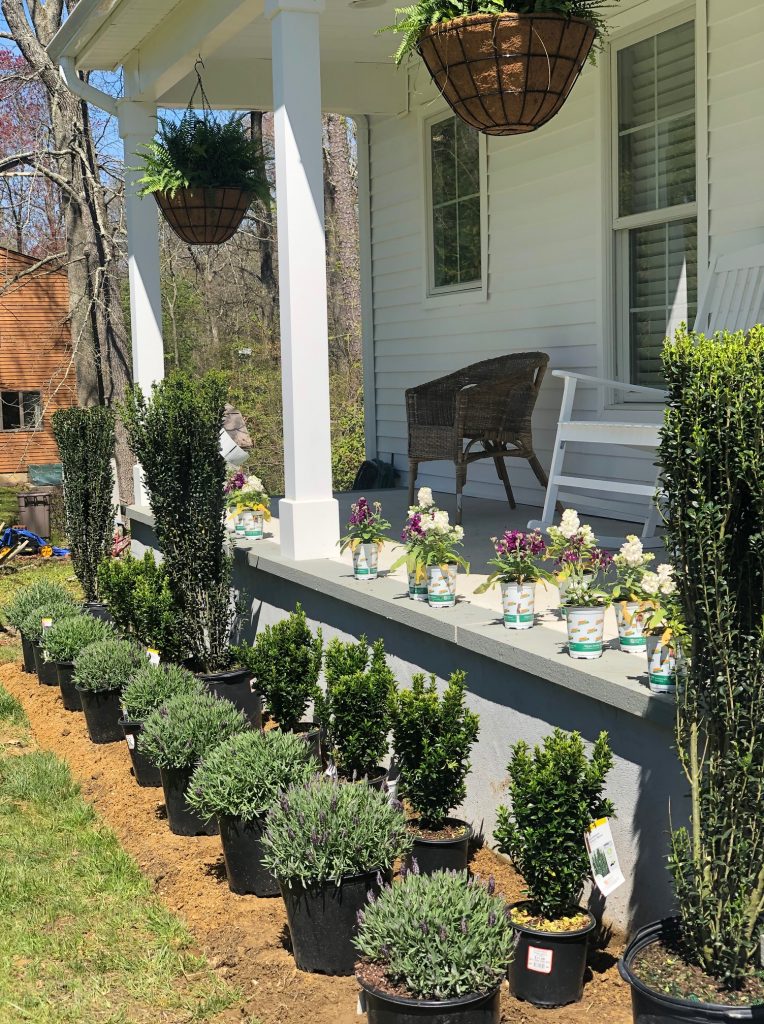 I lined up the shrubs and flowers along the front to make sure I was happy with the style. Keeping everything clean, simple, and symmetrical.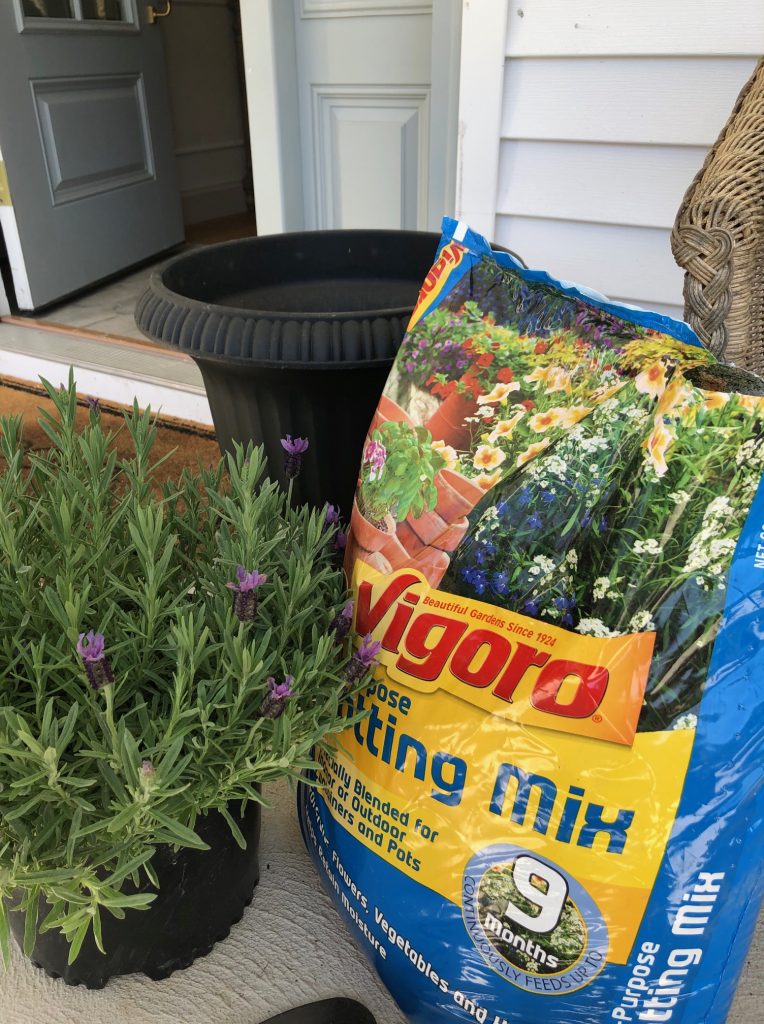 Of course I needed to add some lavender to the planters next to the door, so I added that with some Vigoro potting mix.
My favorite was these coco liner hanging baskets with ferns. I just LOOOVE how they look, the size and colors are perfect. (I added the fern separately)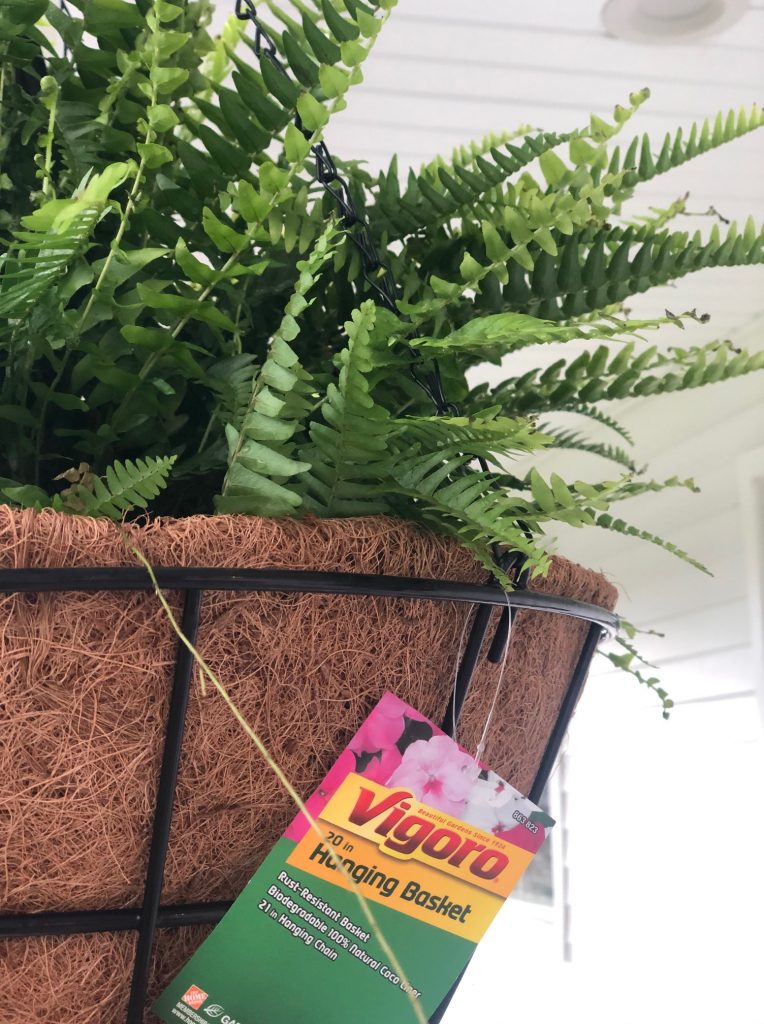 Now that we are nearing summer the plants look amazing. Everything is growing and thriving so nicely and I just enjoy the front of our home and porch so much more now.
You can grab your Vigoro products still online and have them delivered at your house or do a store pickup.
We may be stuck at home, but I am grateful for a beautiful place to enjoy like our front porch where I can take some time for me. Any other mama's out there just looking for that "alone" time? The porch with nature and flowers is the best…and a good cup of coffee.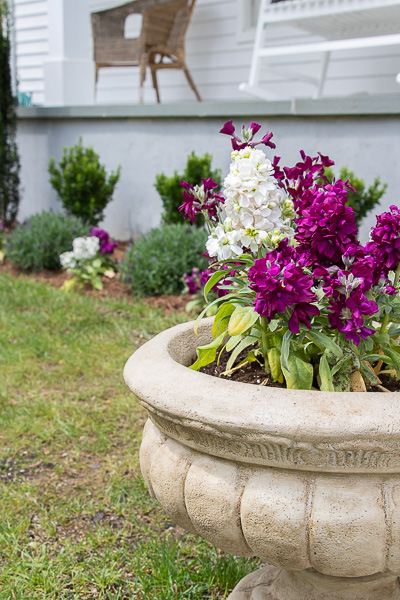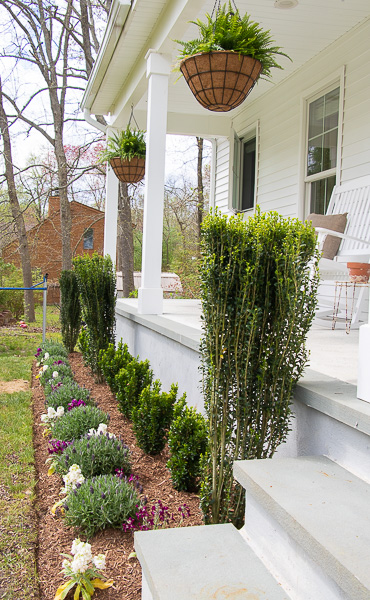 Here's how everything is lookingnow all bloomed a few weeks later…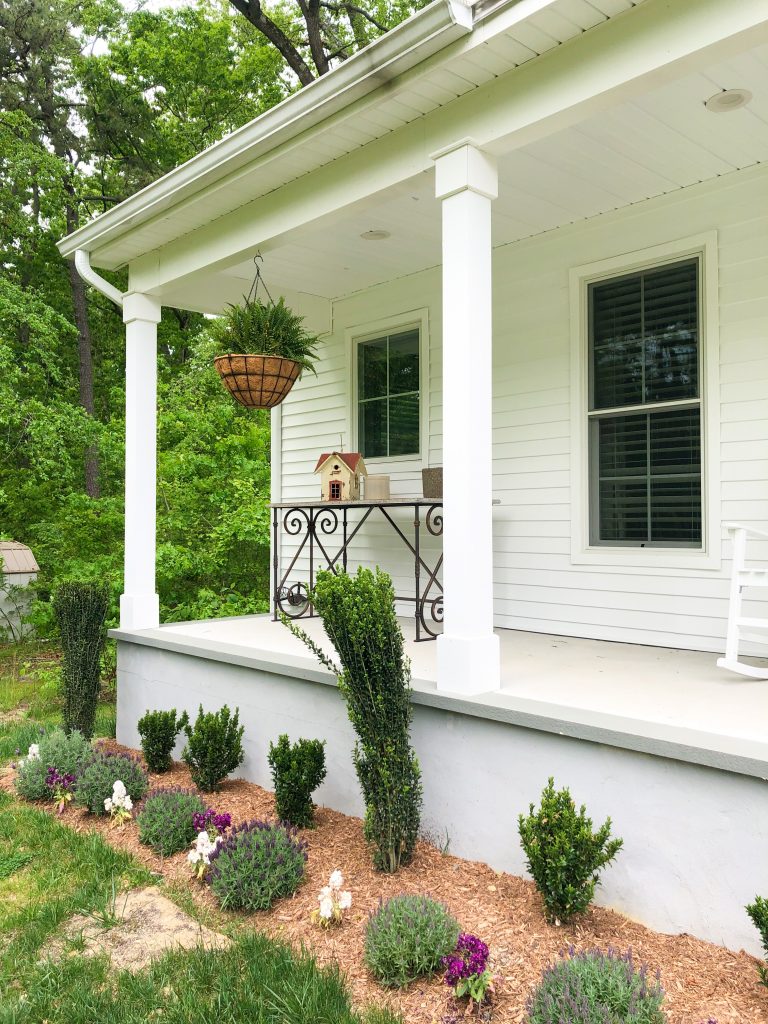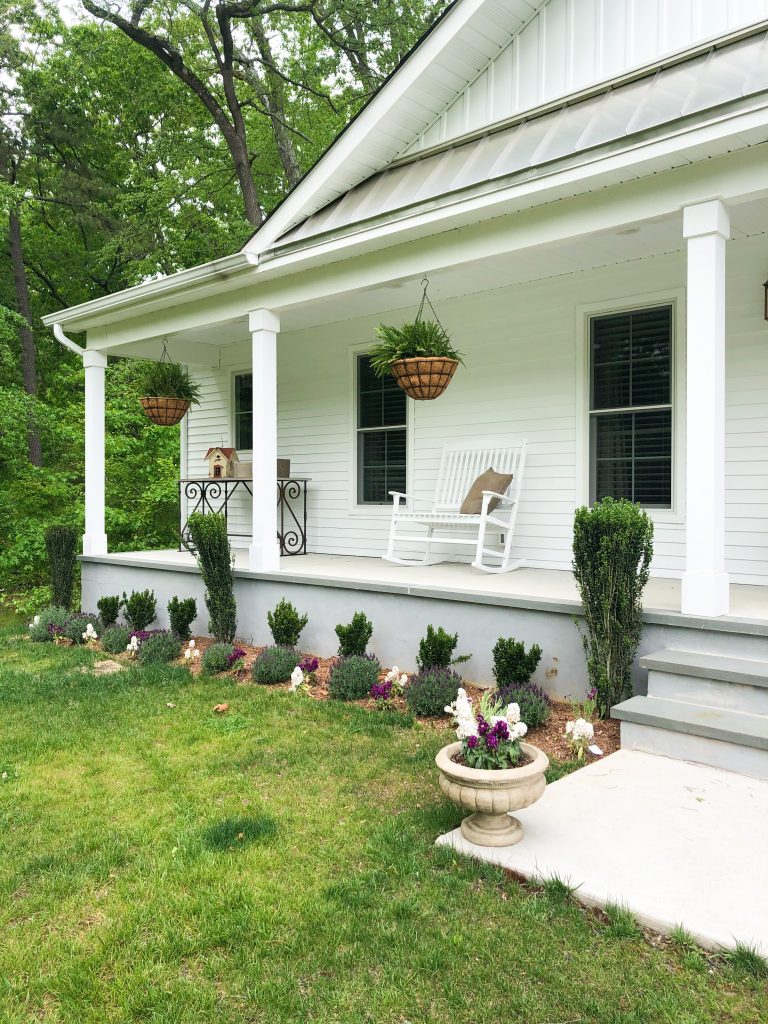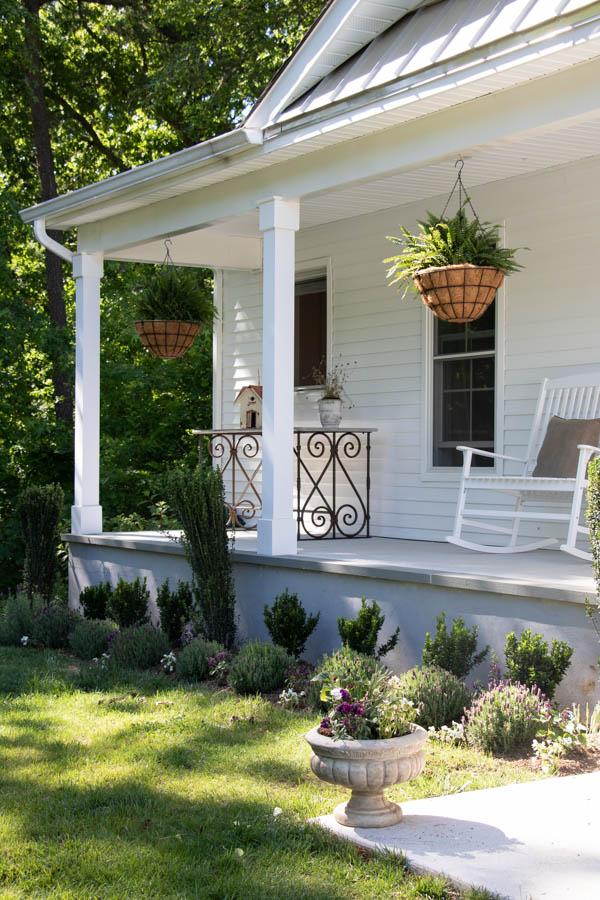 and a final look from the front!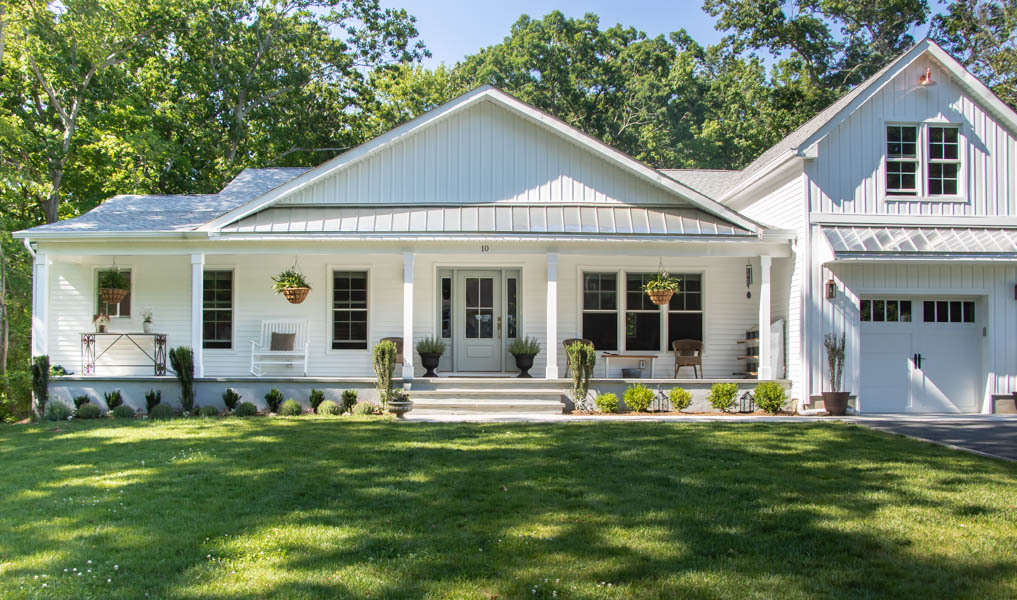 (Visited 8,682 times, 10 visits today)