Happy Mother's Day to all my friends who are moms. I hope you enjoyed a nice day of relaxation yesterday surrounded by your children and families. I spent half my day at work yesterday, but left early at least to be able to have some time with the family. It was a gorgeous day out and I spent 95% percent of my day away from social media, so it was somewhat refreshing.
Well, I wanted to share a short but sweet post today. I have some decor updates that took place about a month ago and I am just getting around to share about it. Well, if you follow my instagram feed you probably already seen a few pictures here and there of this. A really cute touch to my family room...since the black frames were driving me crazy. Have any of you decorated, liked something for a while, and then just completely changed your mind about it down the road. Well…that's what those black frames were doing to me. I wanted something a little different and when shopping at Homegoods last month I found a gorgeous and really unique wreath that I just had to have.
At first I had put the wreath on the wall alone…even though I had a feeling it was going to seem a little small and random in it's place. After confirming my doubts…I decided to take a pallet frame (that I found on the side of the road along with about 100 more with a sign that read, "free") and stained is in some driftwood stain and plopped it to the wall. Once up, I added the wreath on top with a burlap bow and perfection it was! Just gave the room more of the rustic touch that I love.
Here are a few photos I snapped of it last week…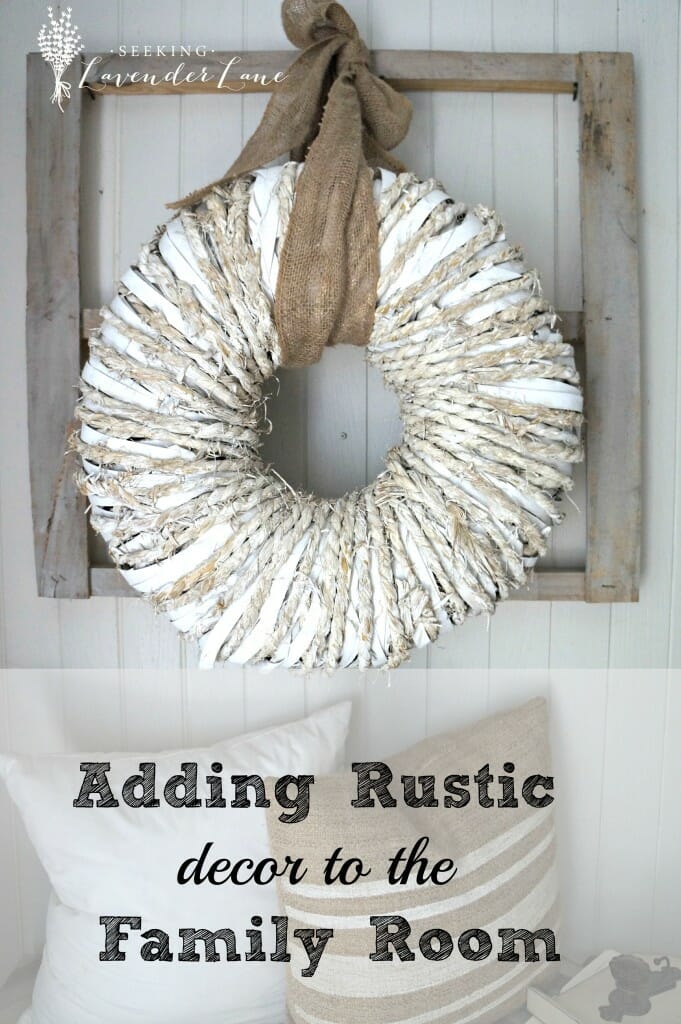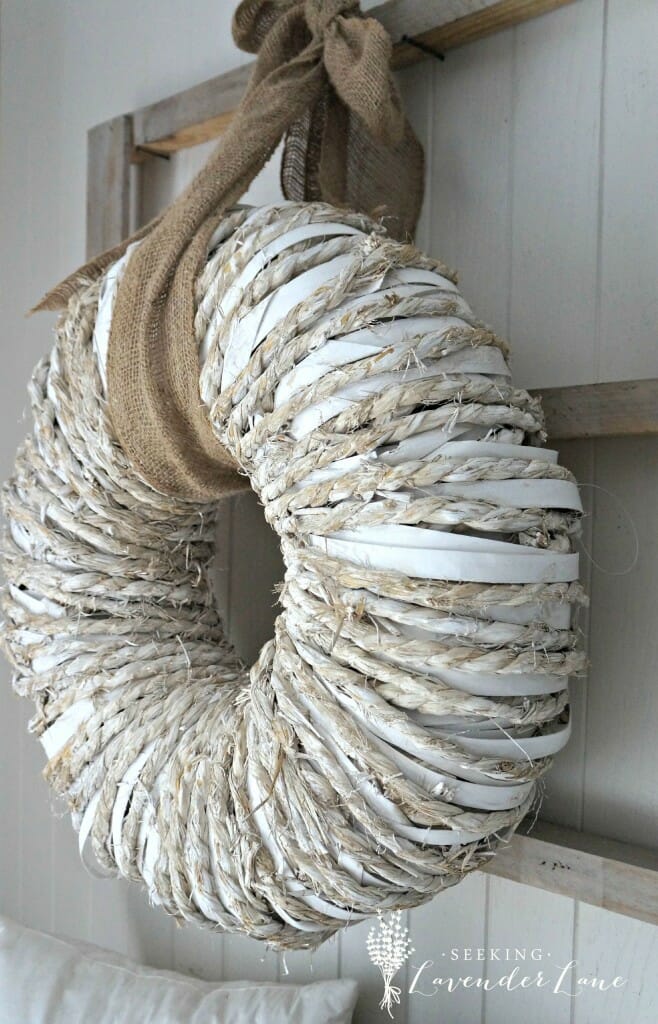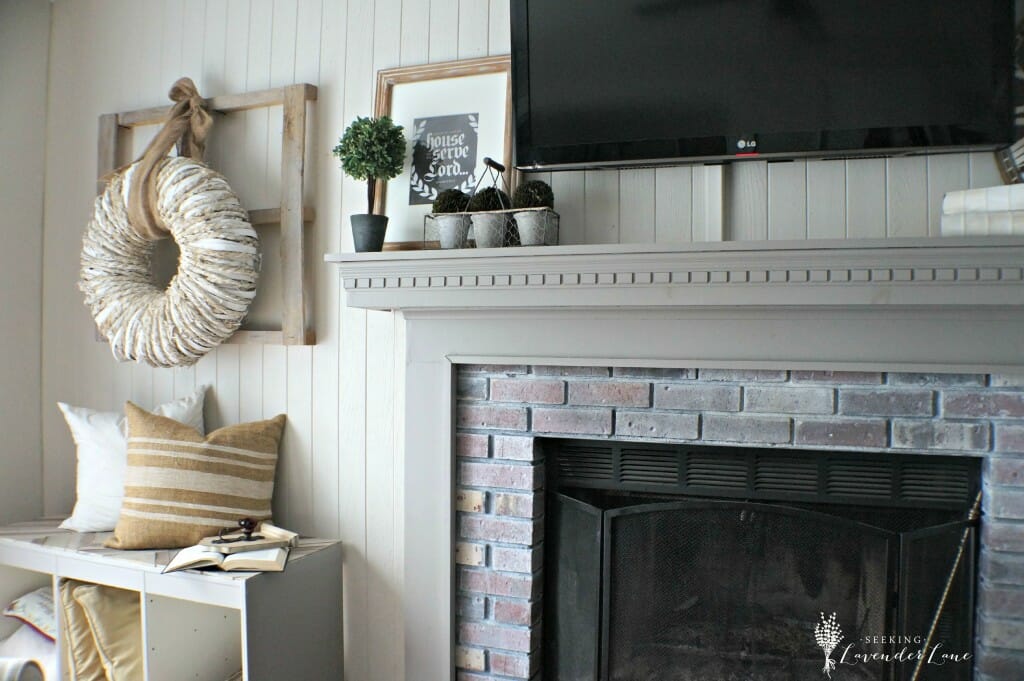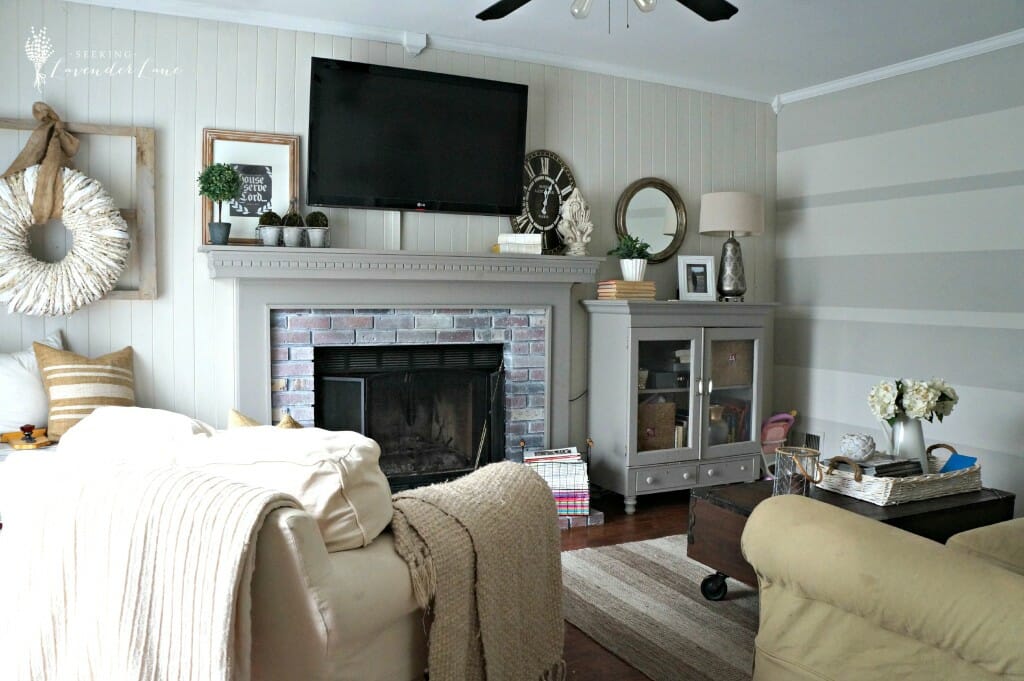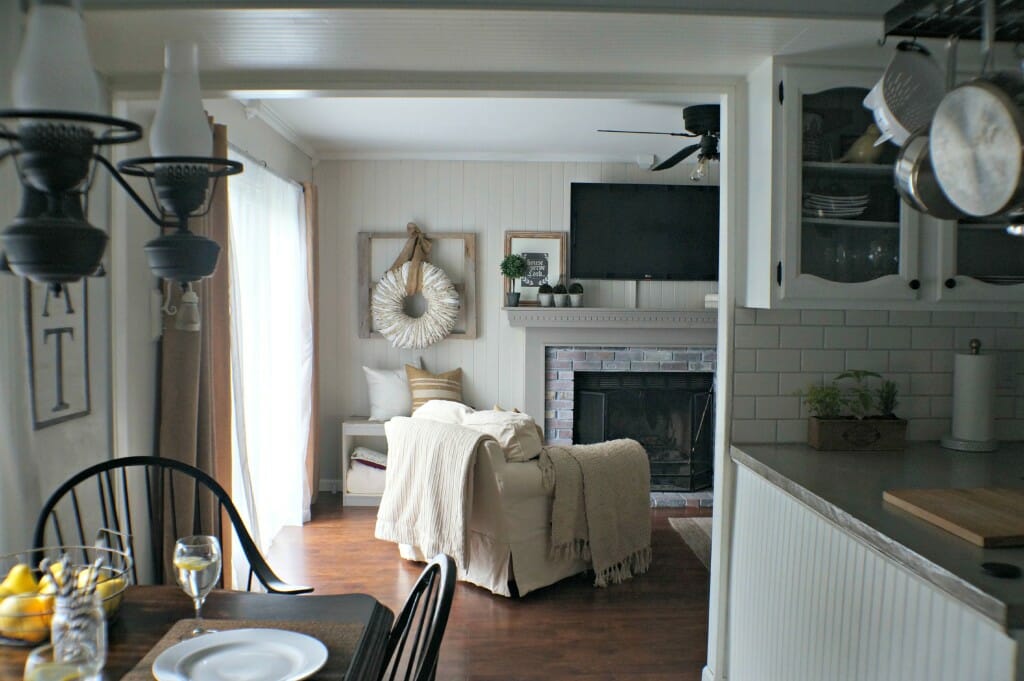 I have a few more changes happening in this room too…that started with a HUGE hole in the wall. Stay tuned lol
PLEASE STAY A WHILE
Getting to Know our Family Room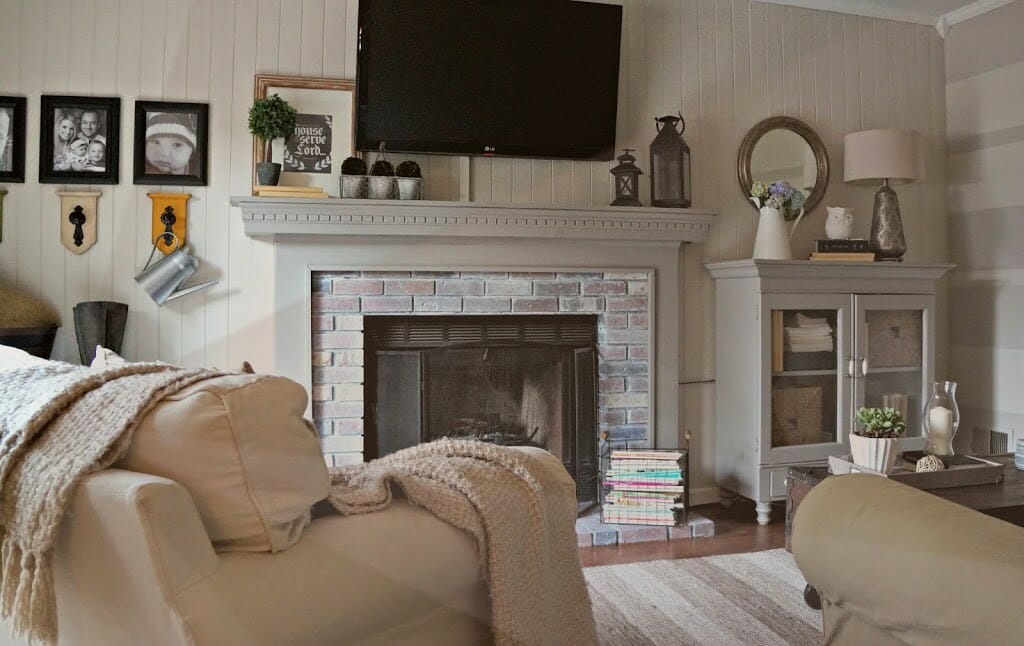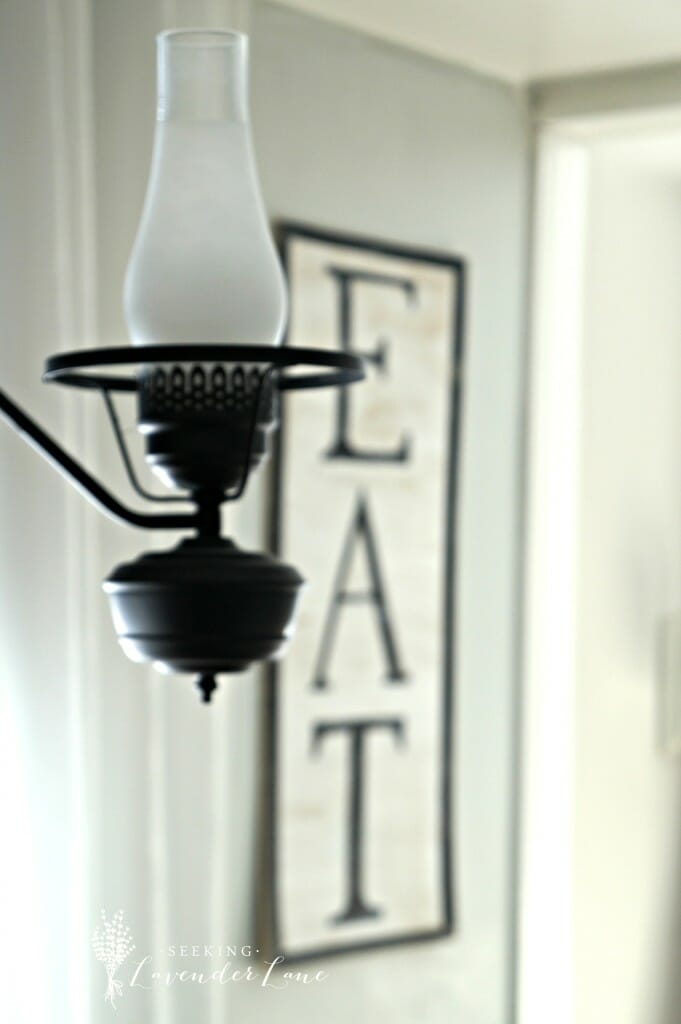 Linking with: http://savvysouthernstyle.net