Well, I have made it to Thursday (my weekend) I have Tuesday's off too, but Thursday and Friday are my two days off together. Any of you ever feel like your weekends just fly by you? I try to get up as early as I can (setting the alarm at 6:00, but not waking up until 6:50) but this way I can get a head start on blogging before the kids wake up. Most people wake up early to exercise, me I just get up early to get my butt on the computer and a cup of coffee in hand.
So a few months back I mentioned how I am still working on my kids rooms. Even though I have already done a room reveal, I still had a few things I wanted to work on …especially in my sons room.
The room has been somewhat put on hold since it is mostly finished, and I have been concentrating on other rooms and projects around the house. I happened to come to a dead end with projects lately since the hubby and I have been somewhat on opposite schedules and I honestly have been busy with other things. Well, I kind of got tired of not doing a project and I had to come up with something that I could take on that did not require the Mr.'s help.
I have been wanting to paint my son's dresser a long time now, since his baby/toddler/Big boy furniture has so many dents and scratches on it. Amazing how much money these bedroom sets are and then for them to turn to crap. The furniture scratched I think before I even took him home from the hospital (6.5 years ago) and ever since we have been updating his room this was on my to-do-list to refinish.
Well, after looking up a few tutorials on how to finish furniture in a "Faux Zinc" finish, I decided to go with the tutorial at My Sweet Savannah. Seemed really easy and I was more than excited when I realized I had all the supplies I needed at home…no need to run to the hardware store or craft supply store for once (best part about being a DIY junkie…eventually you have supplies lined up to use again).
You can follow her tutorial over at her page…no point in re-explaining the same exact steps. The only part that I had done differently, is I used leftover Dragon's Breath BM paint…instead of the chalk paint she had used. I had no problem with this including the paint chipping since I did not prime or sand before using. The Dragon's Breath is a little bit darker and I really wanted the piece to be dark so that is why I chose this color. Amazing how different the color turned out though once painting over the dark espresso furniture. I have this color in many rooms of my house (one of my favorites) and depending on what you paint over, the colors turns out different each time. This time it seemed to be more on the greenish side, not what I had planned for but I do really like it! Okay…and here is the before and after!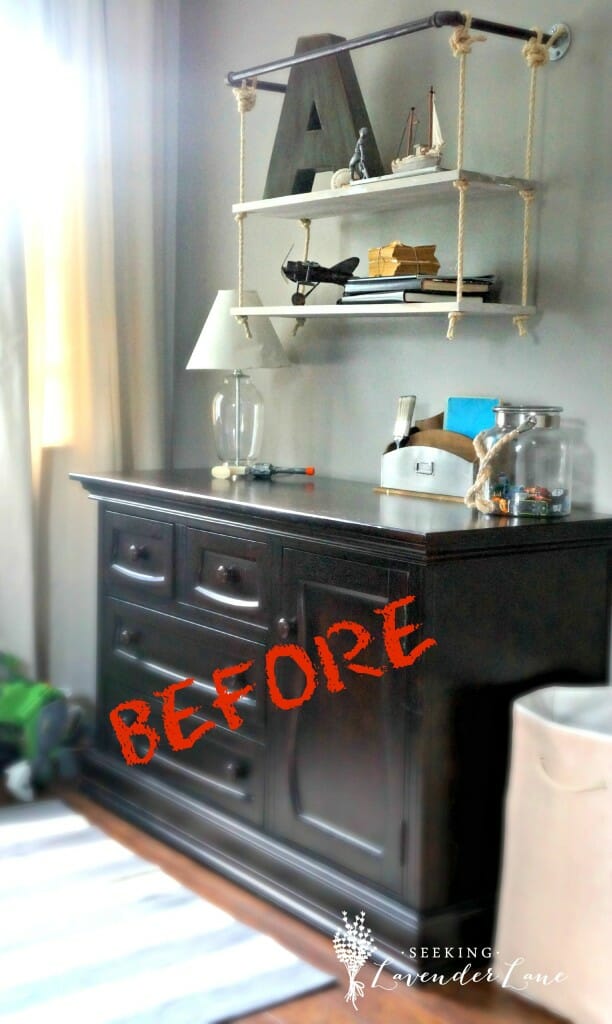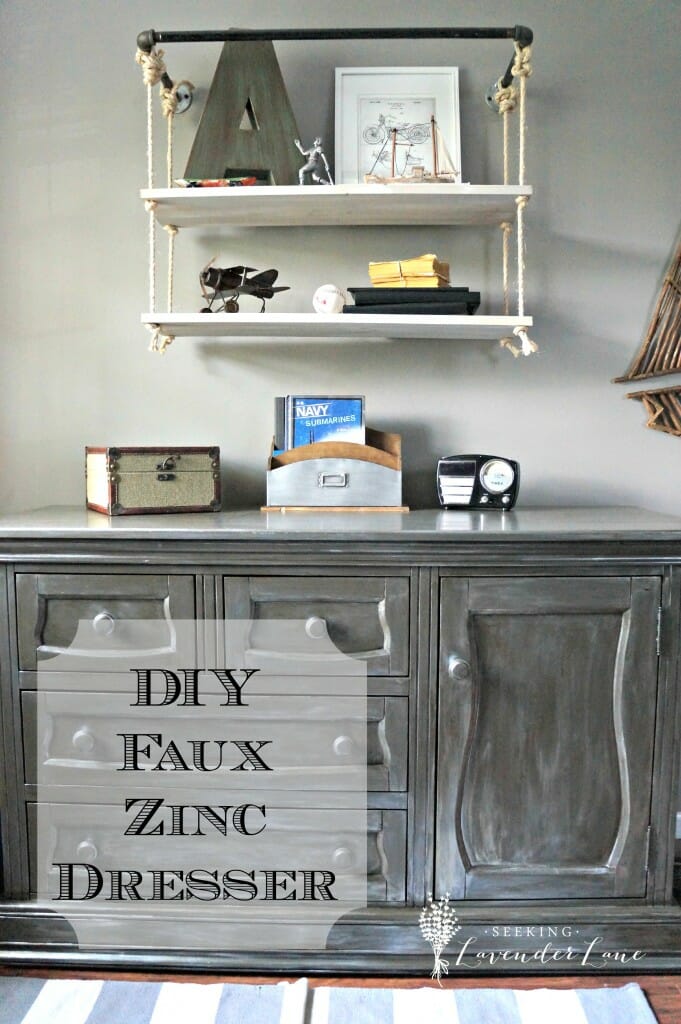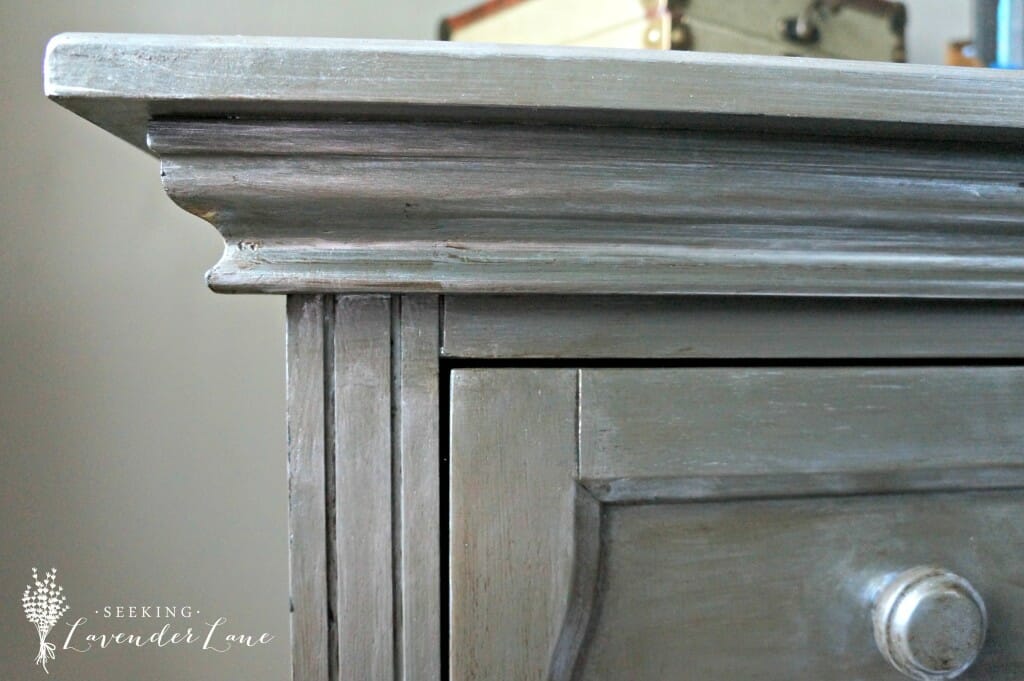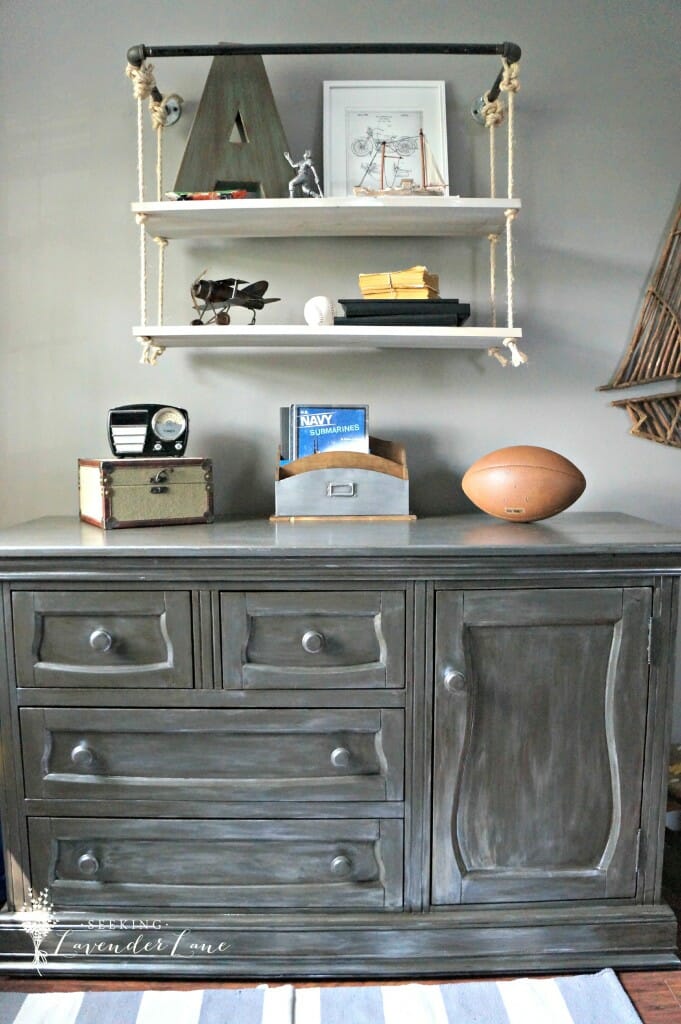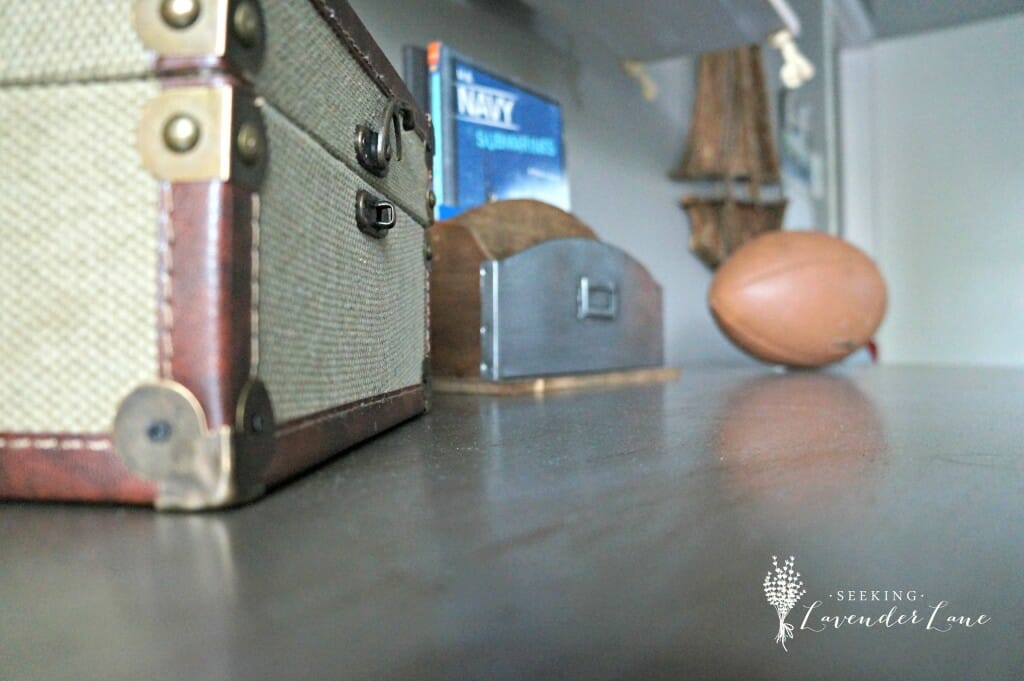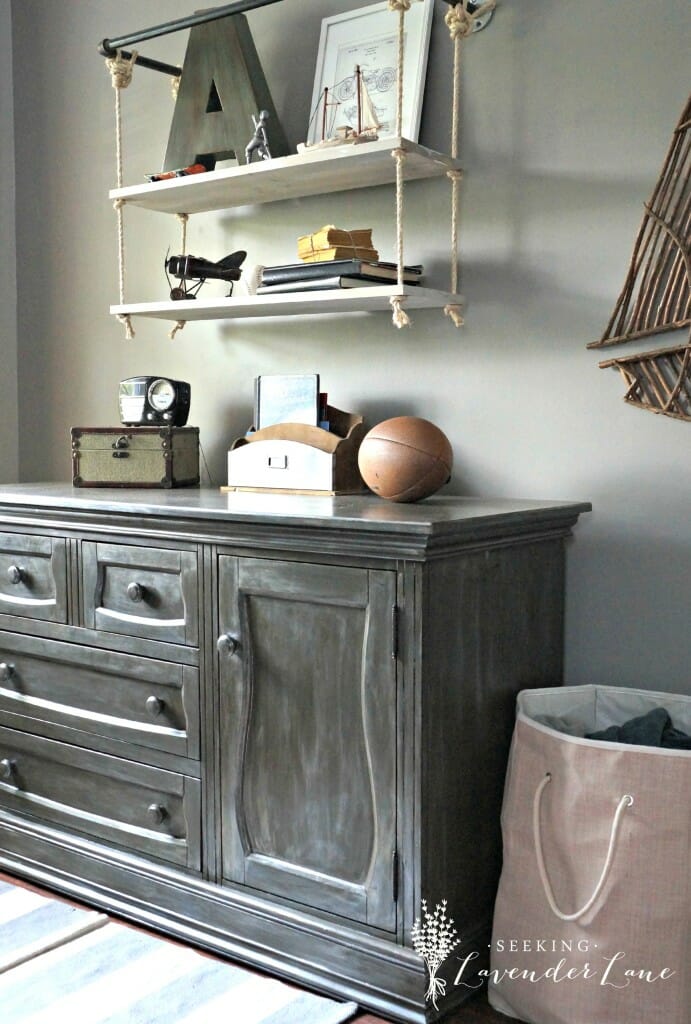 PLEASE STAY A WHILE
How to Create and RH Baby Room without Spending the Money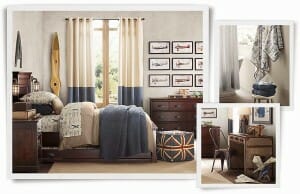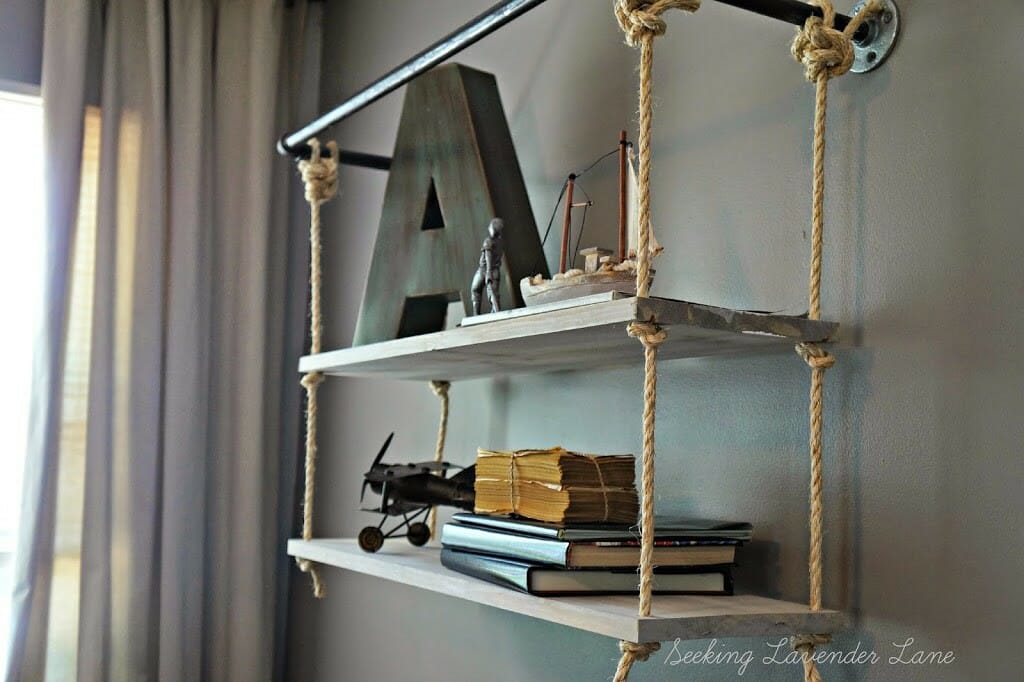 (Visited 1,051 times, 1 visits today)